OVERVIEW / BOUTIQUE HOTEL WITH ROOMS STARTING AT 79 EUROS
Perched atop a hill with stunning 360 degree views, the Windmill Hotel is one of the few traditionally restored windmills in Greece today, dating back to 1852. This boutique-style hotel has been beautifully renovated with all the modern amenities and facilities, having 5 separate unique rooms to choose from.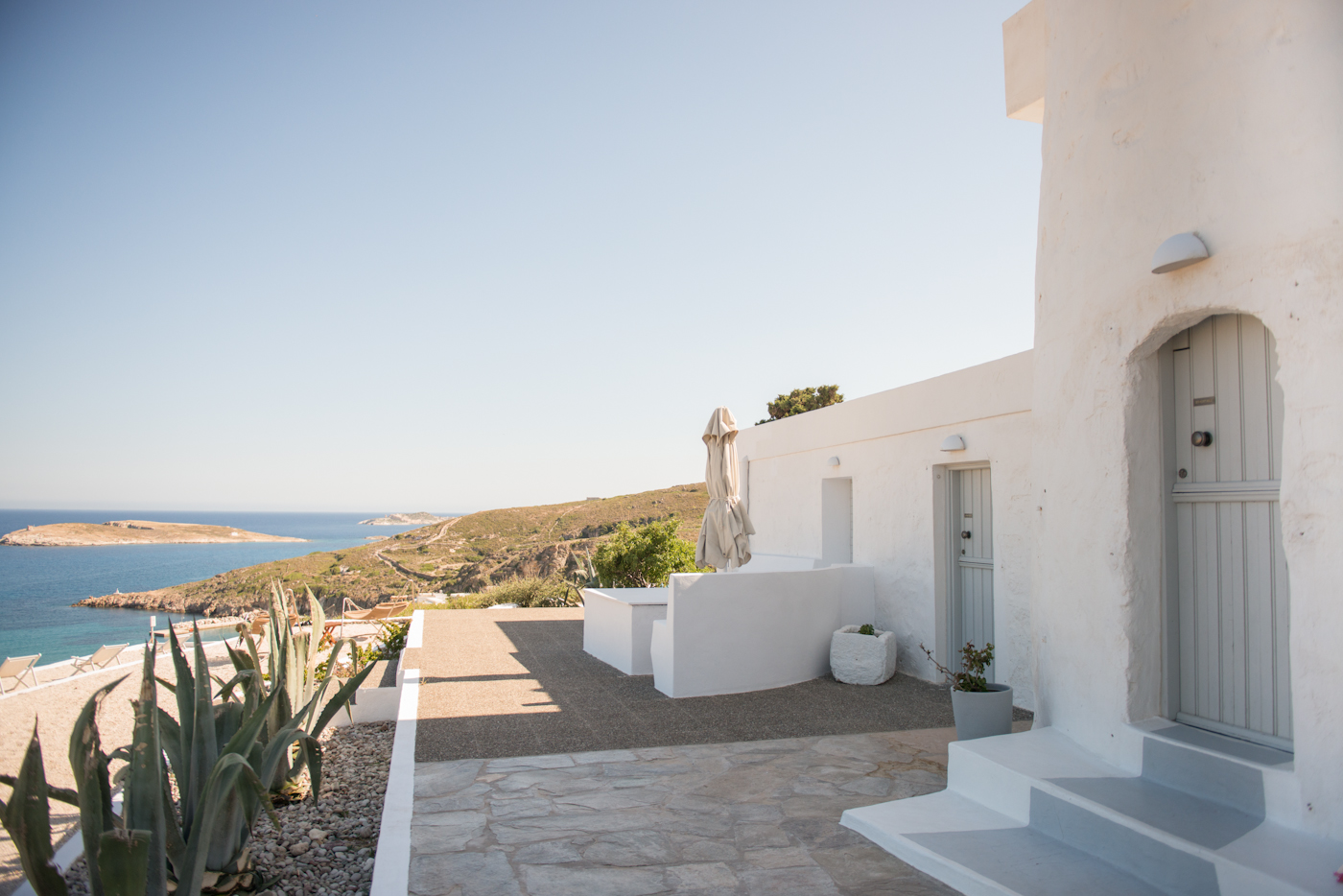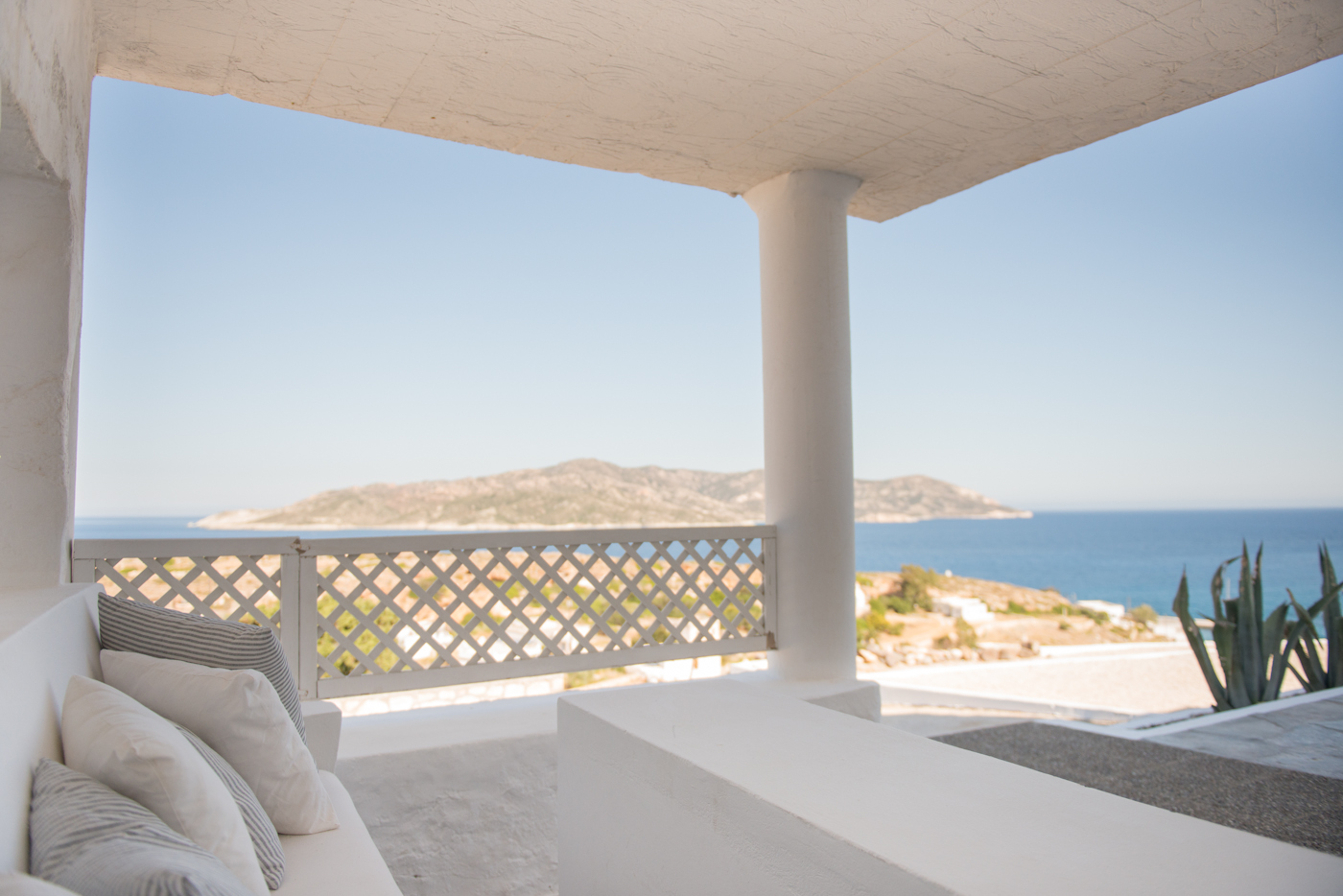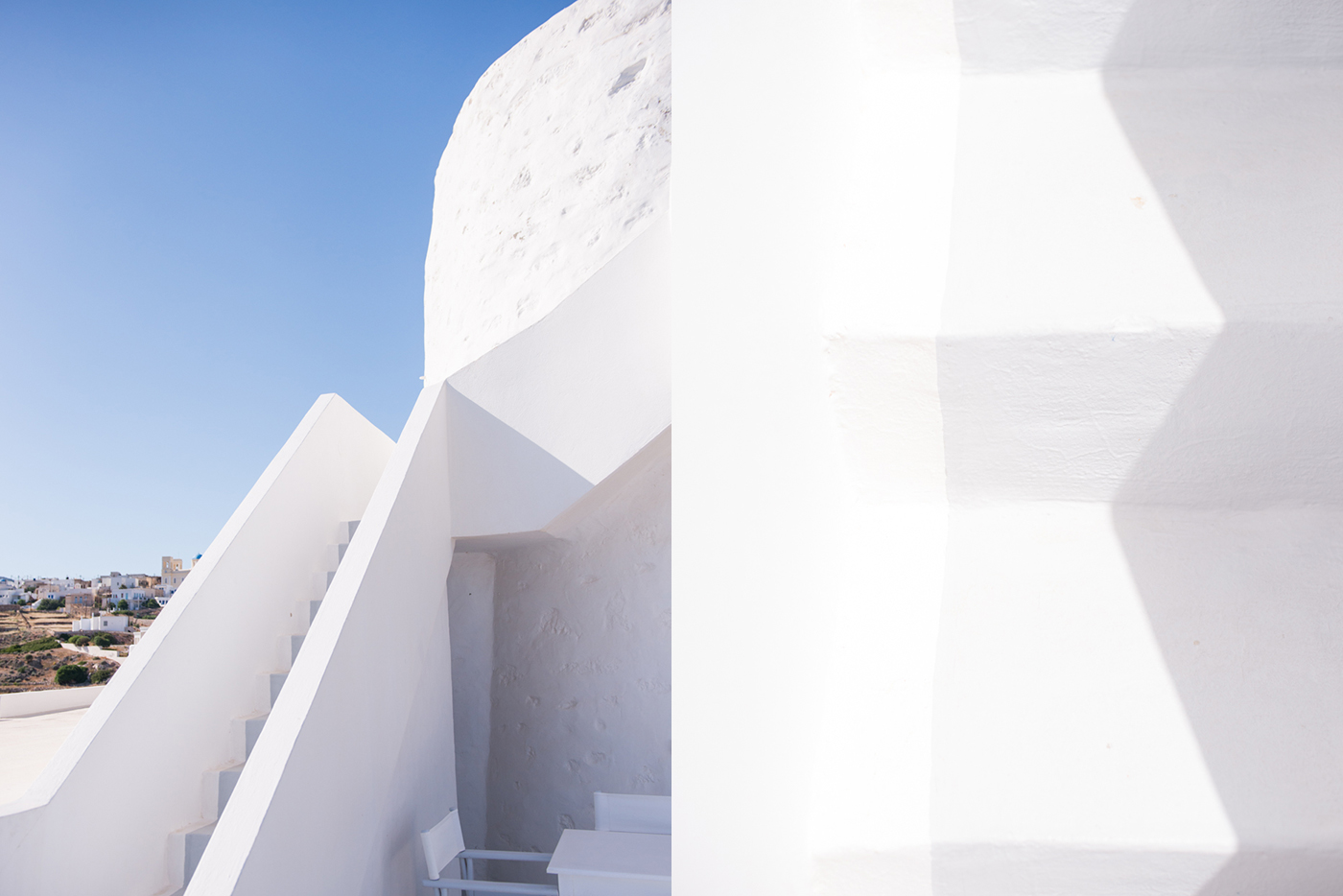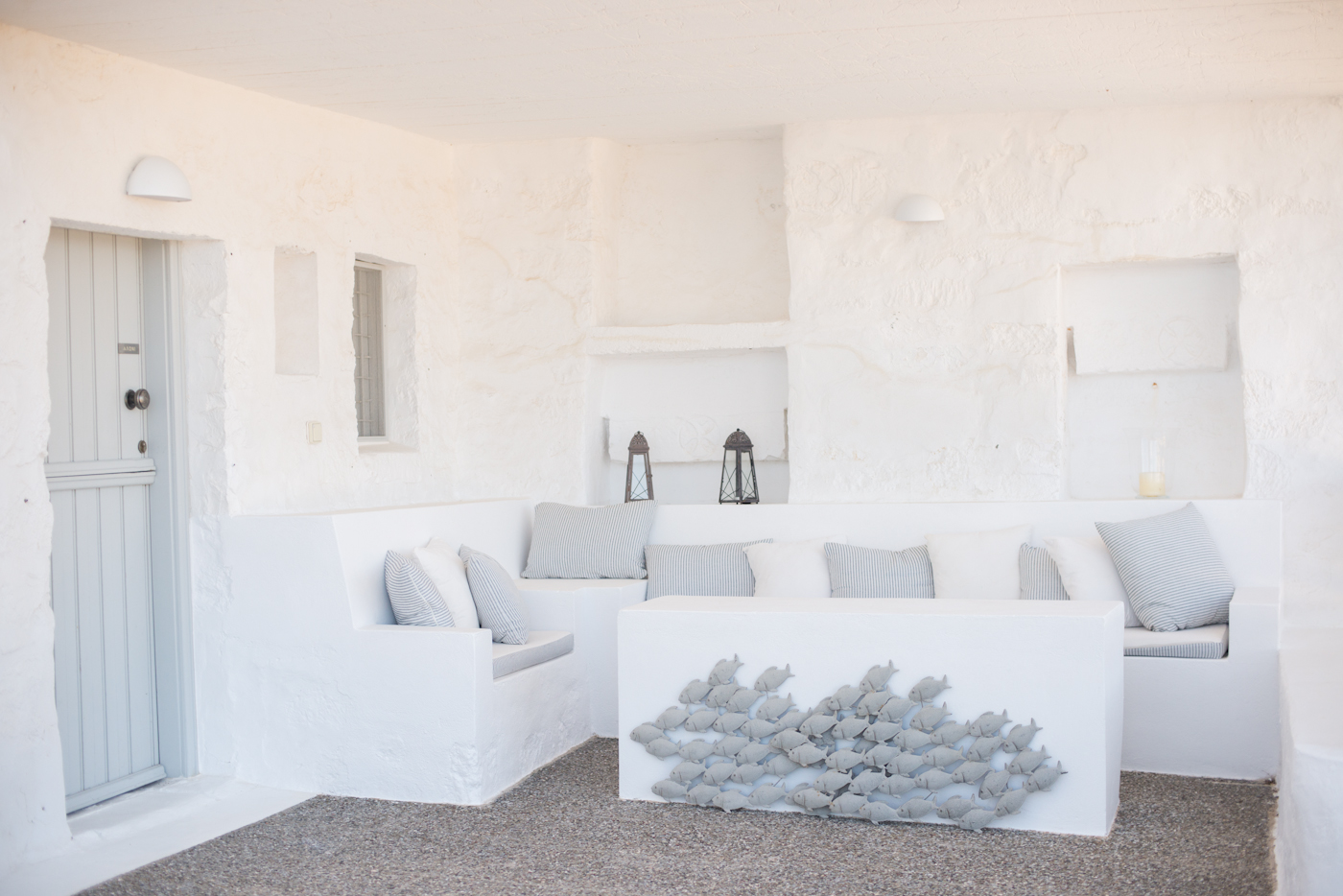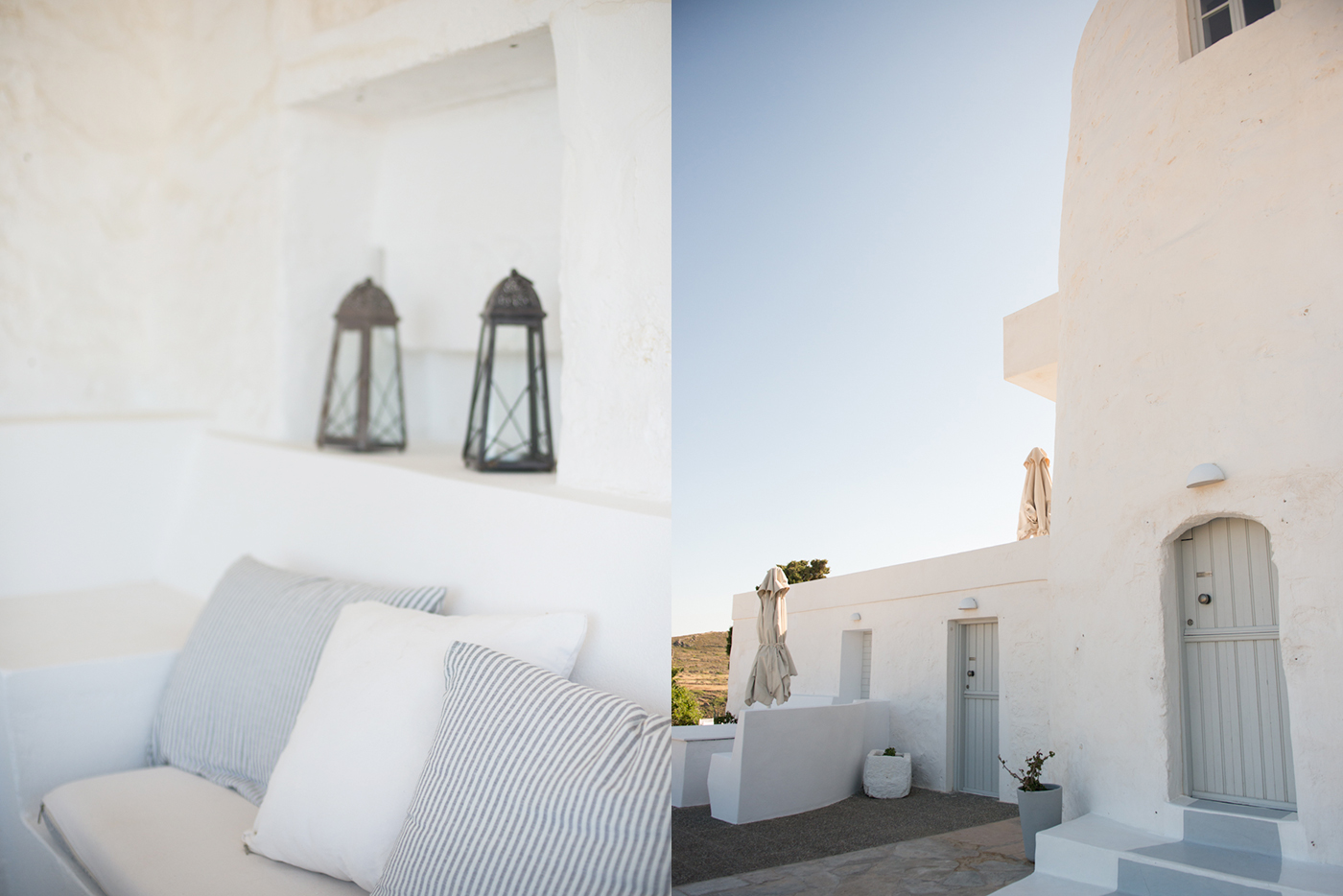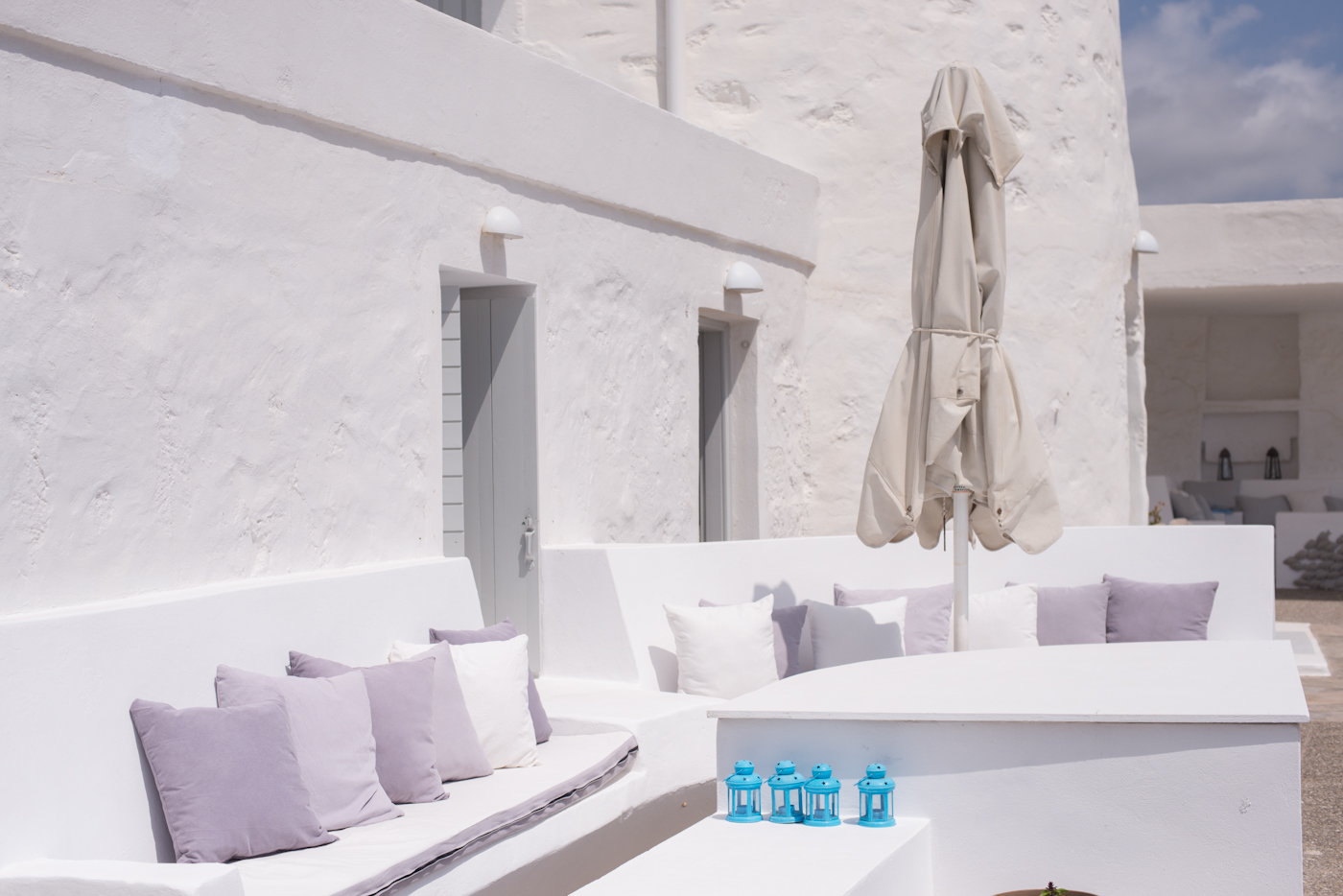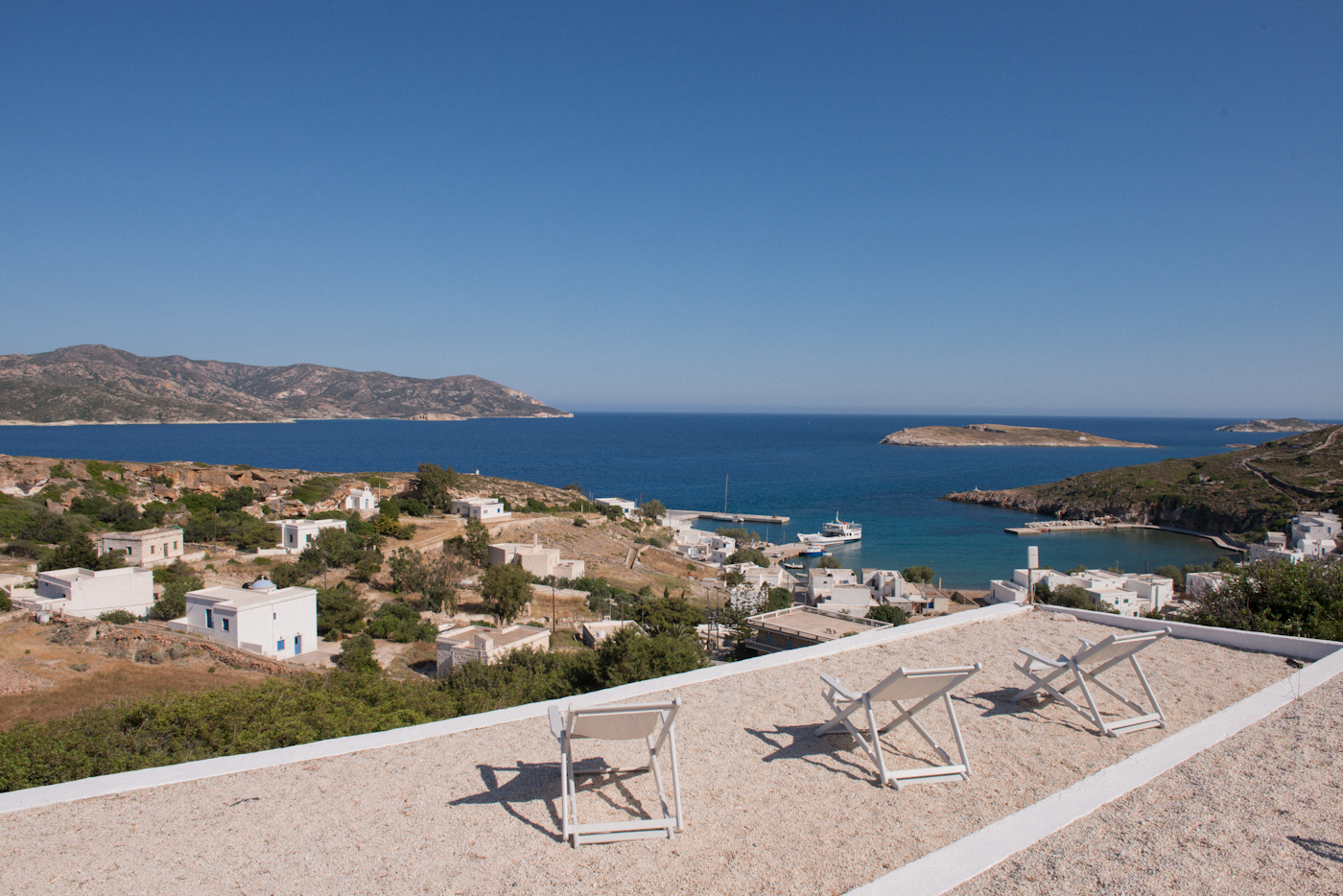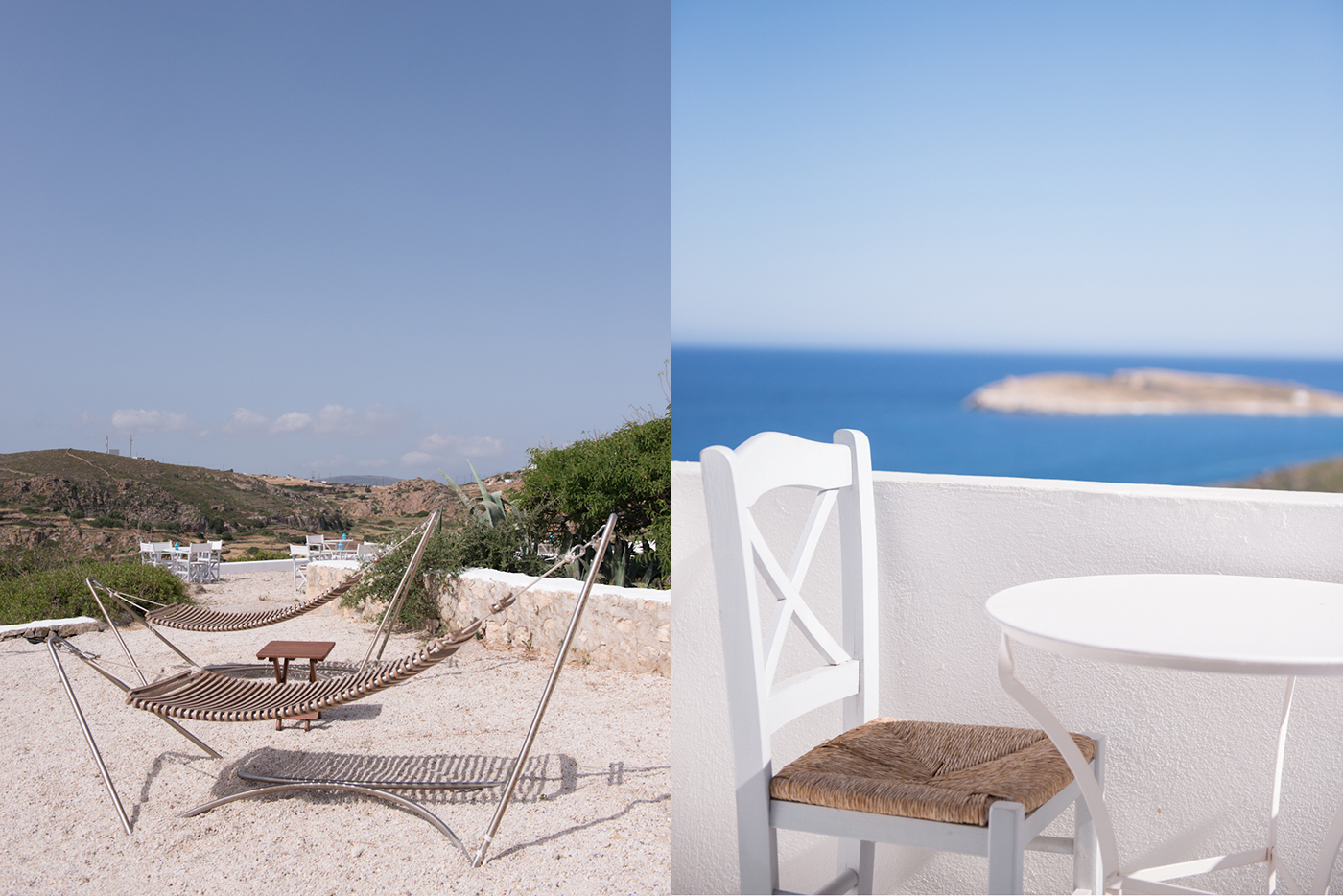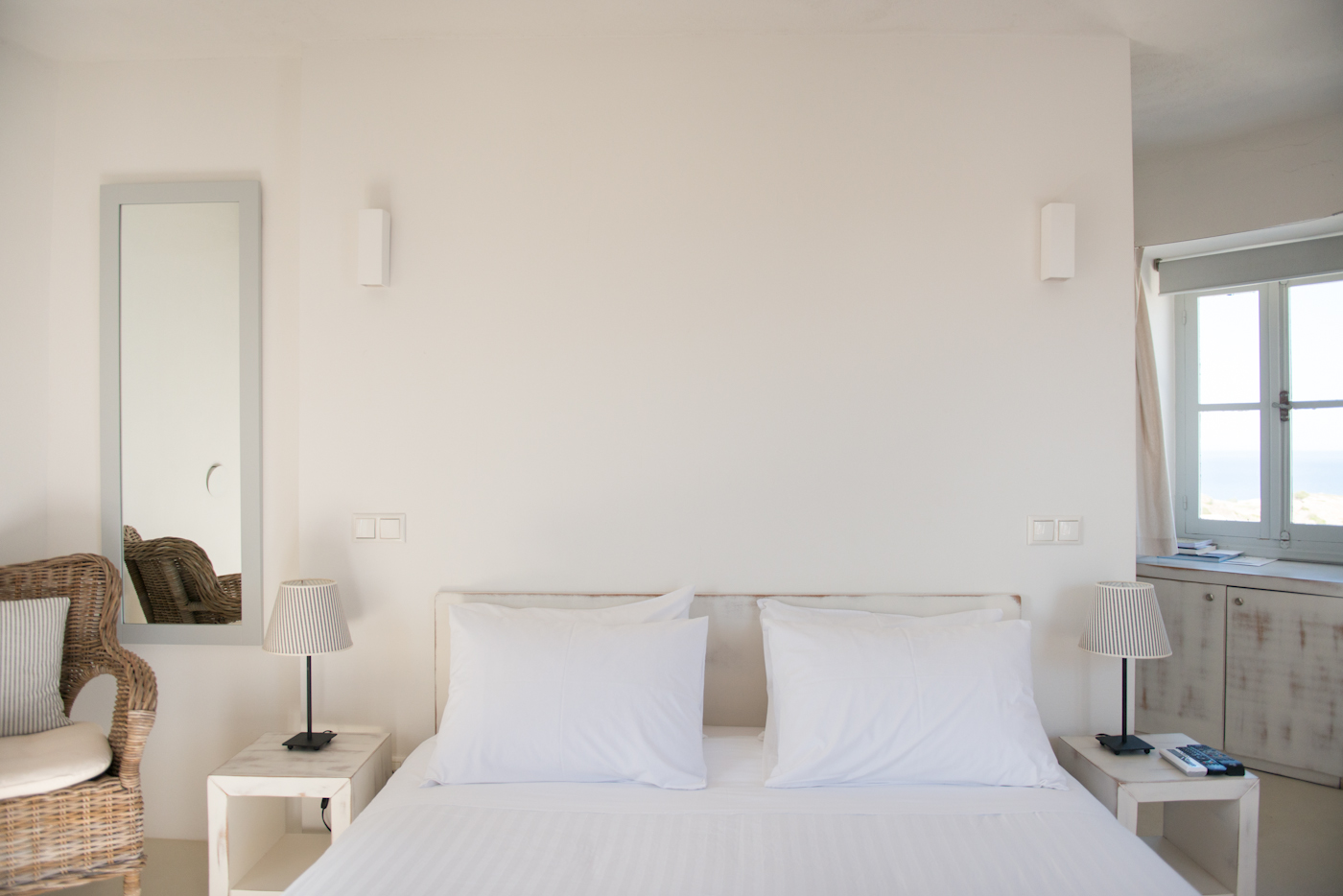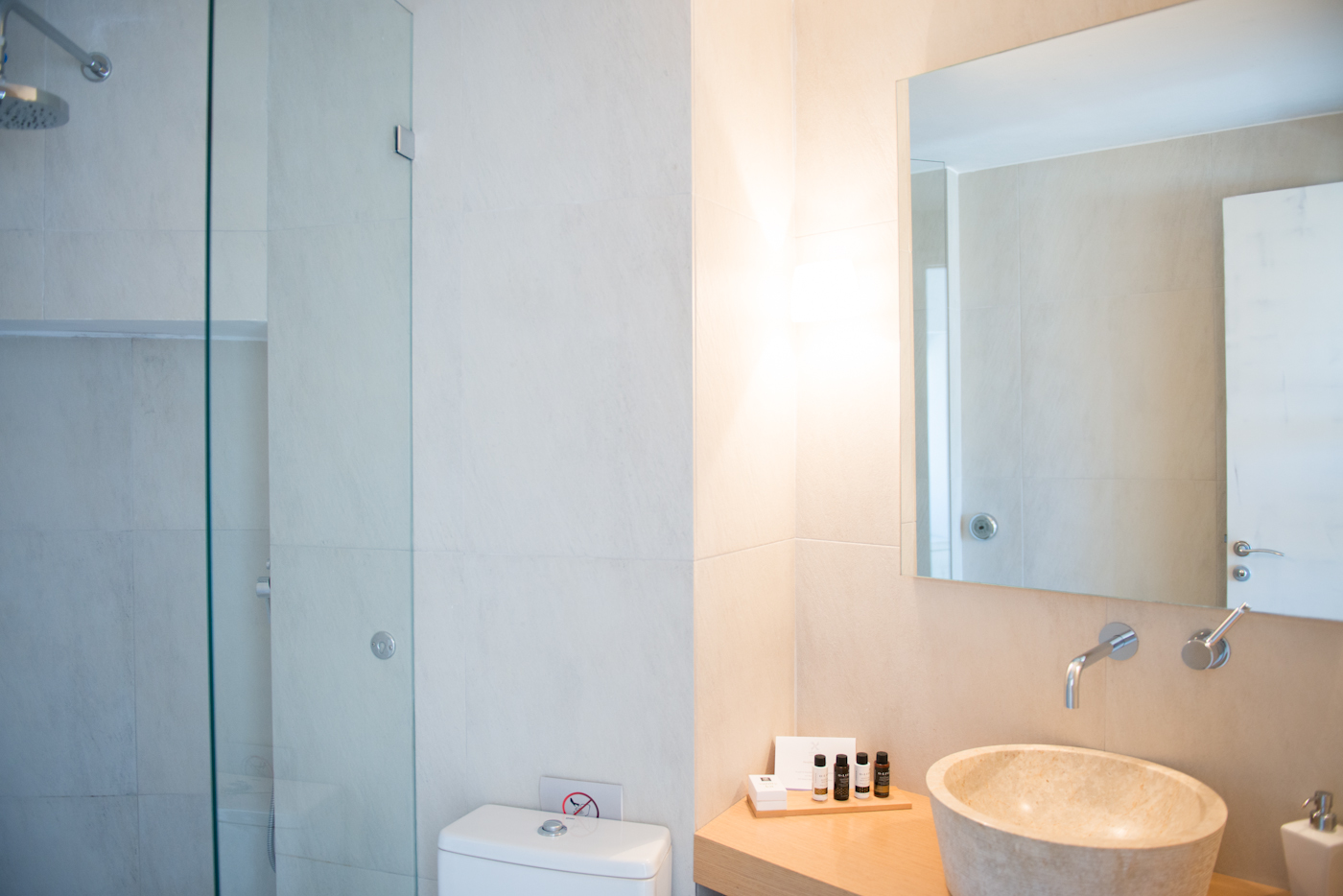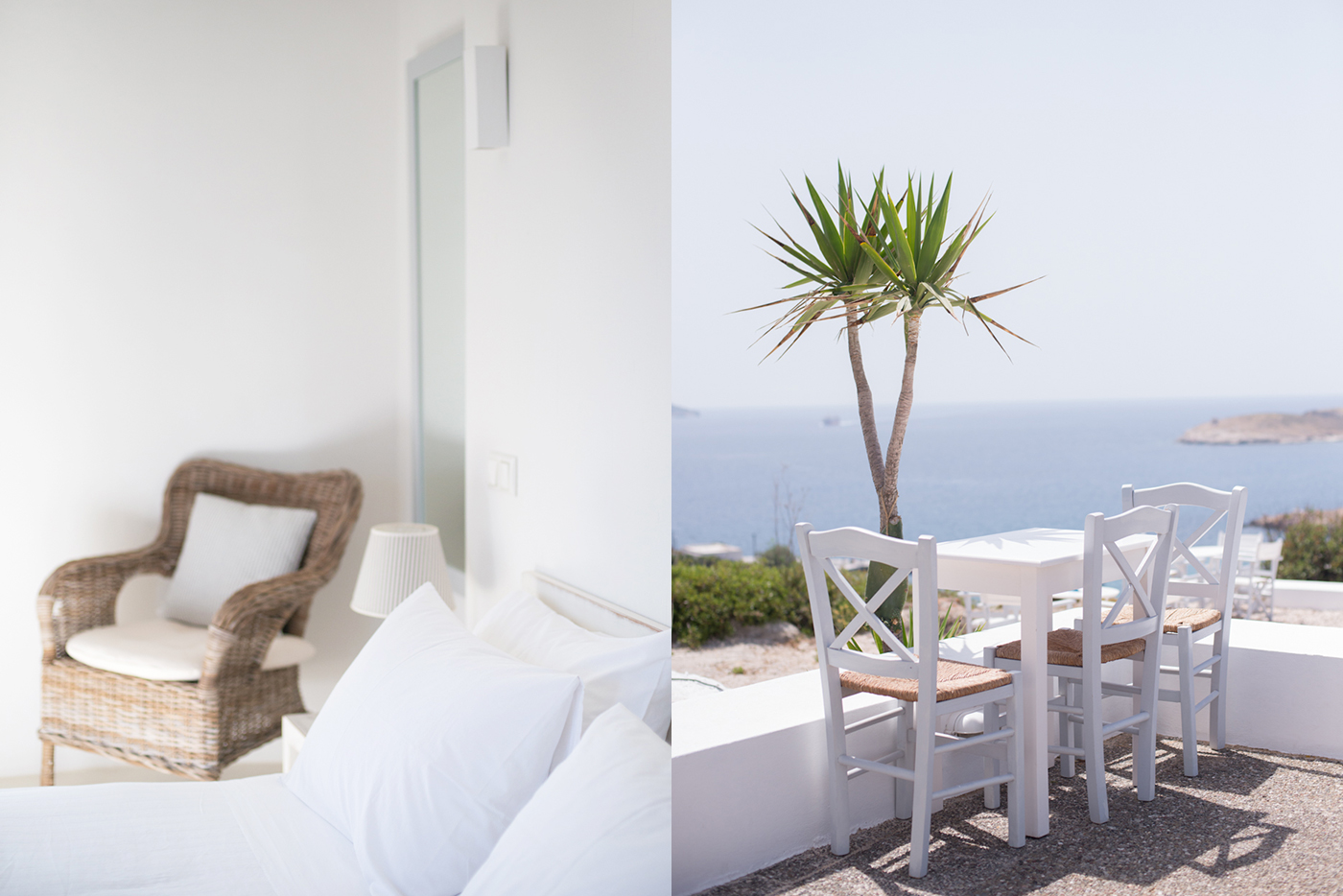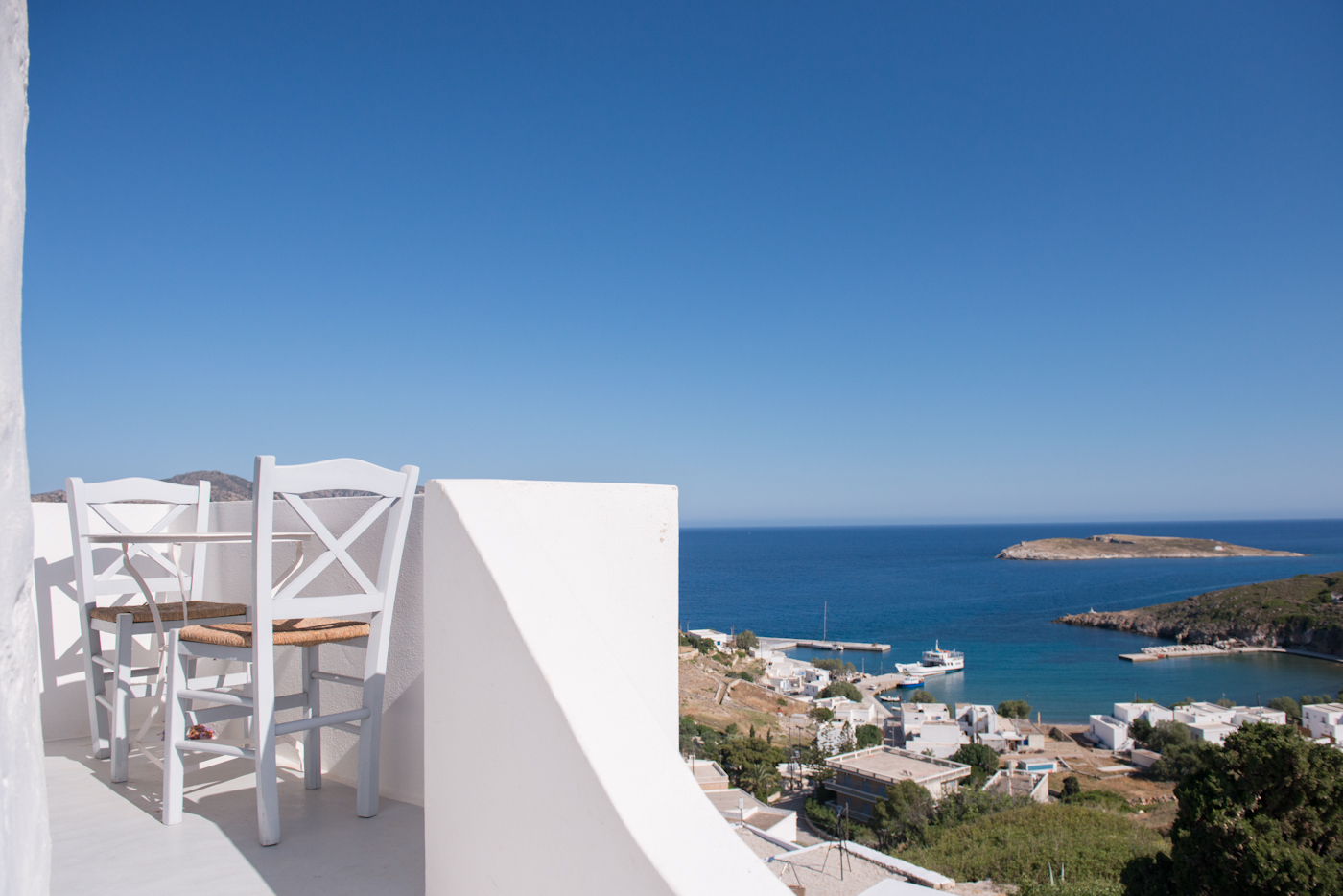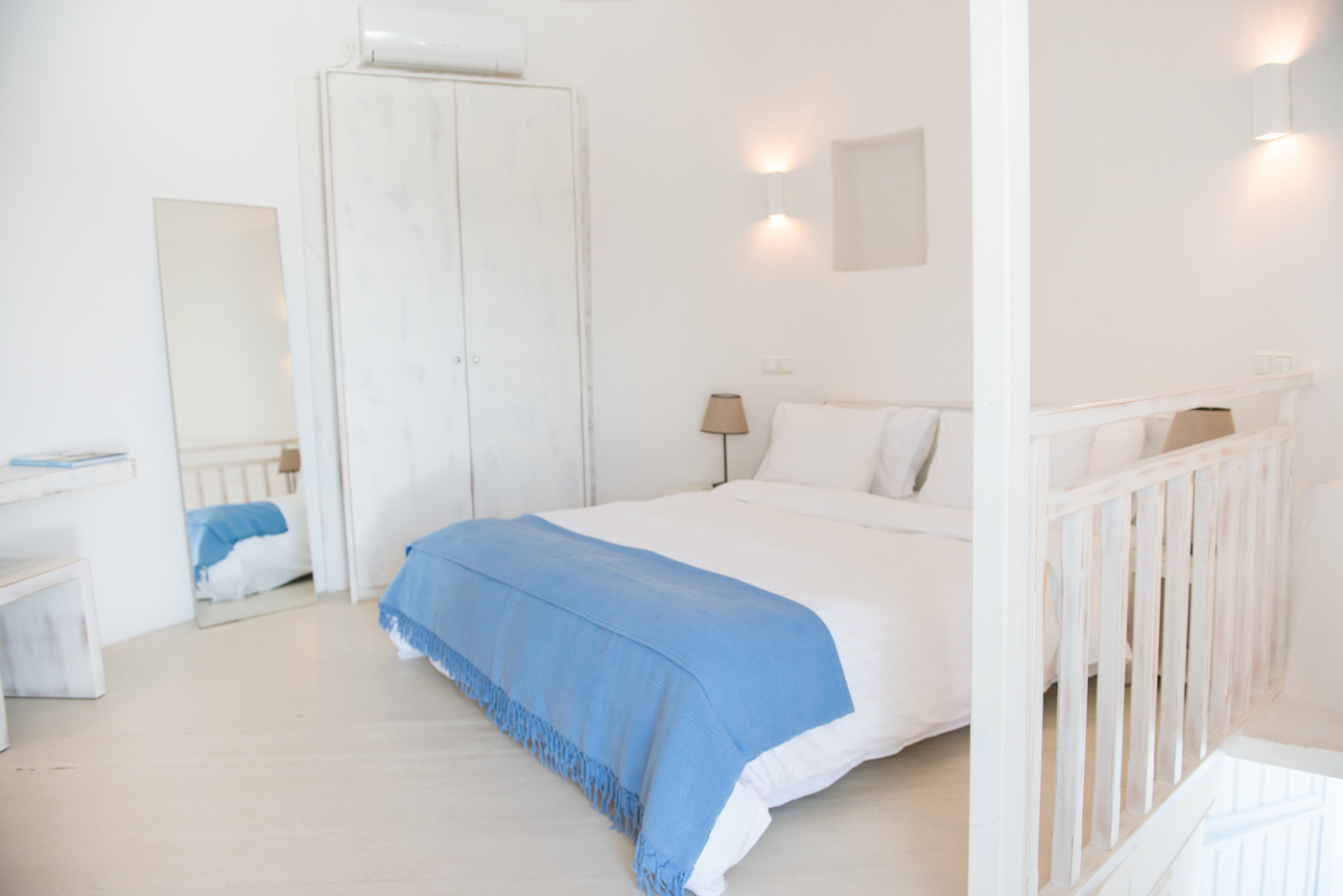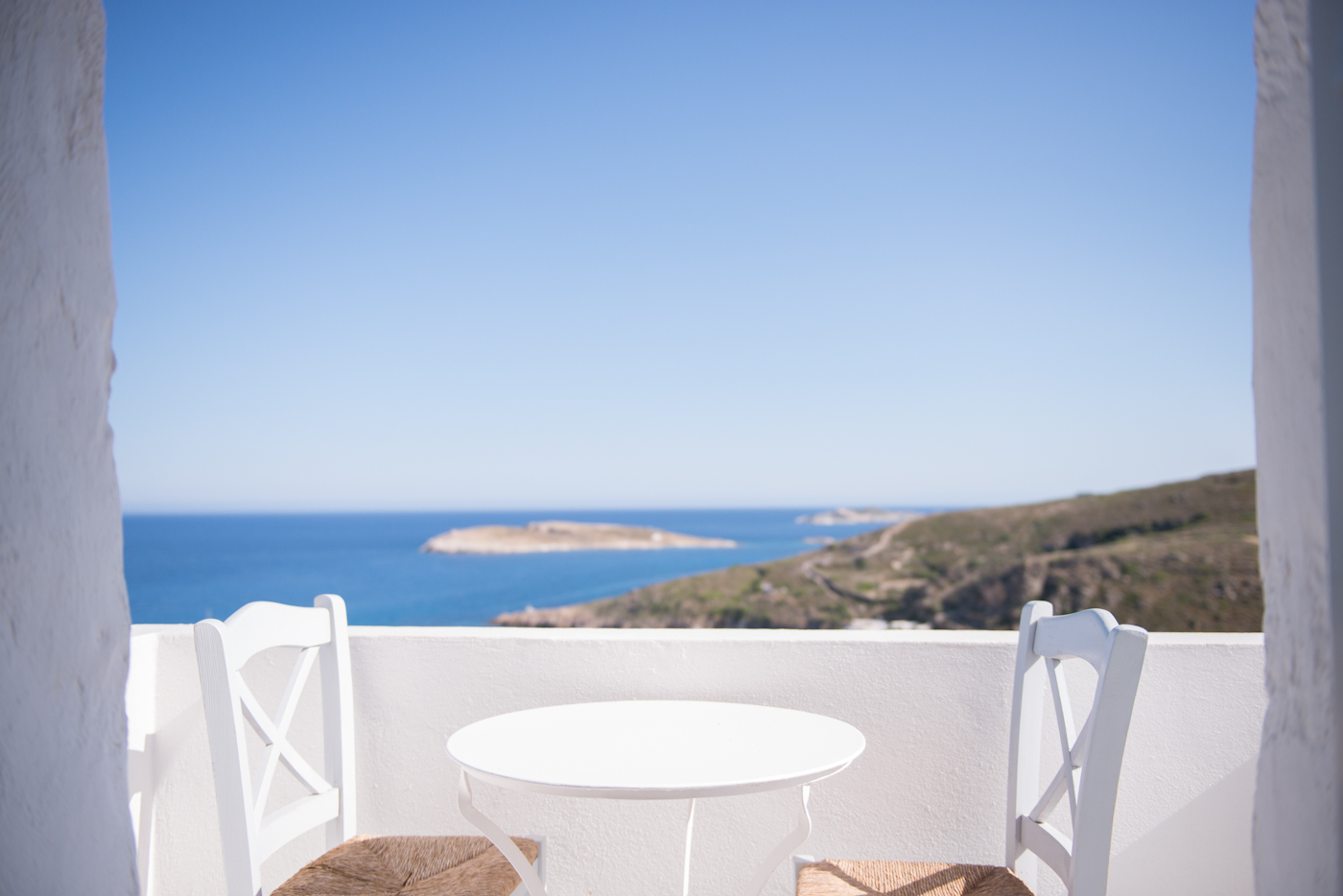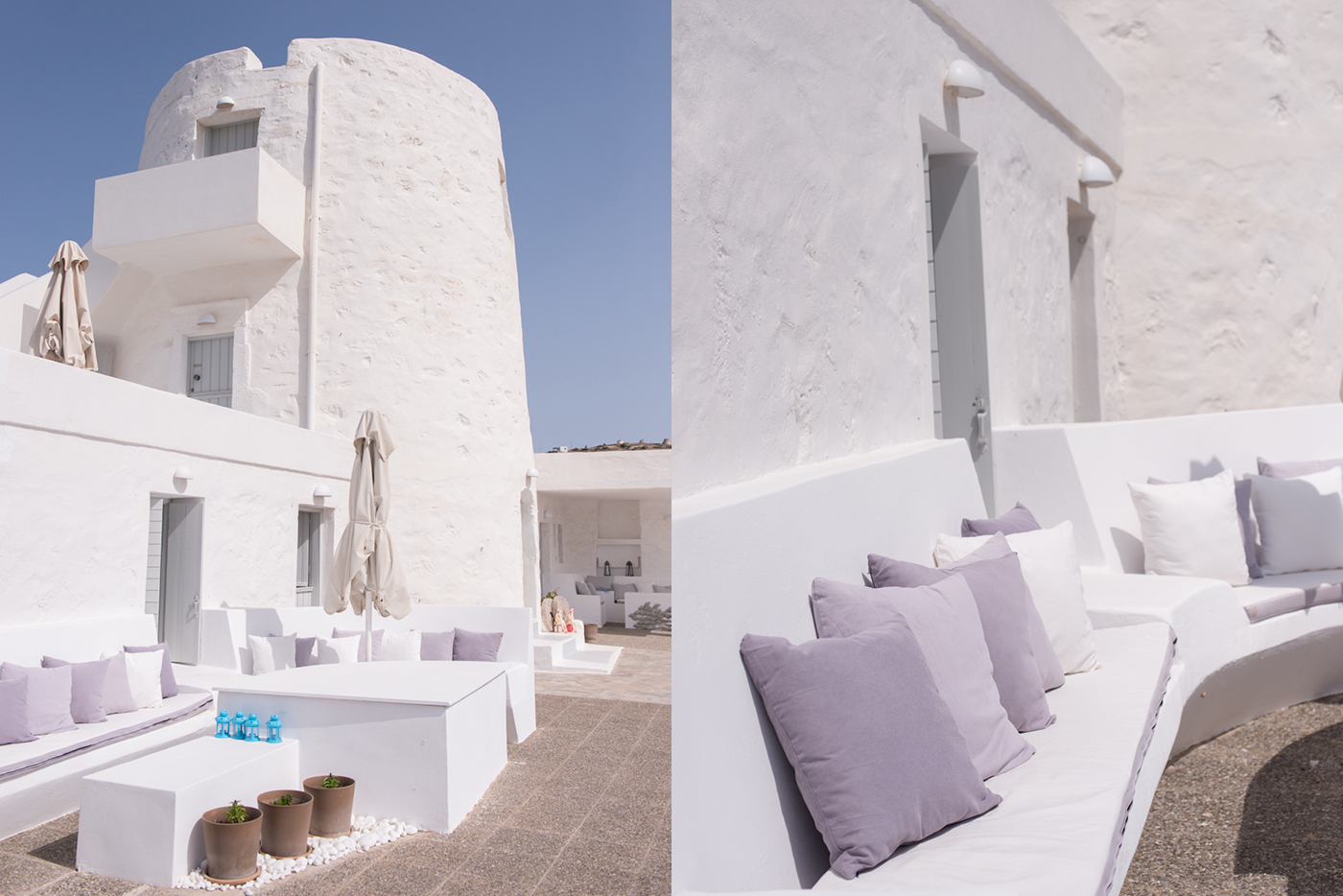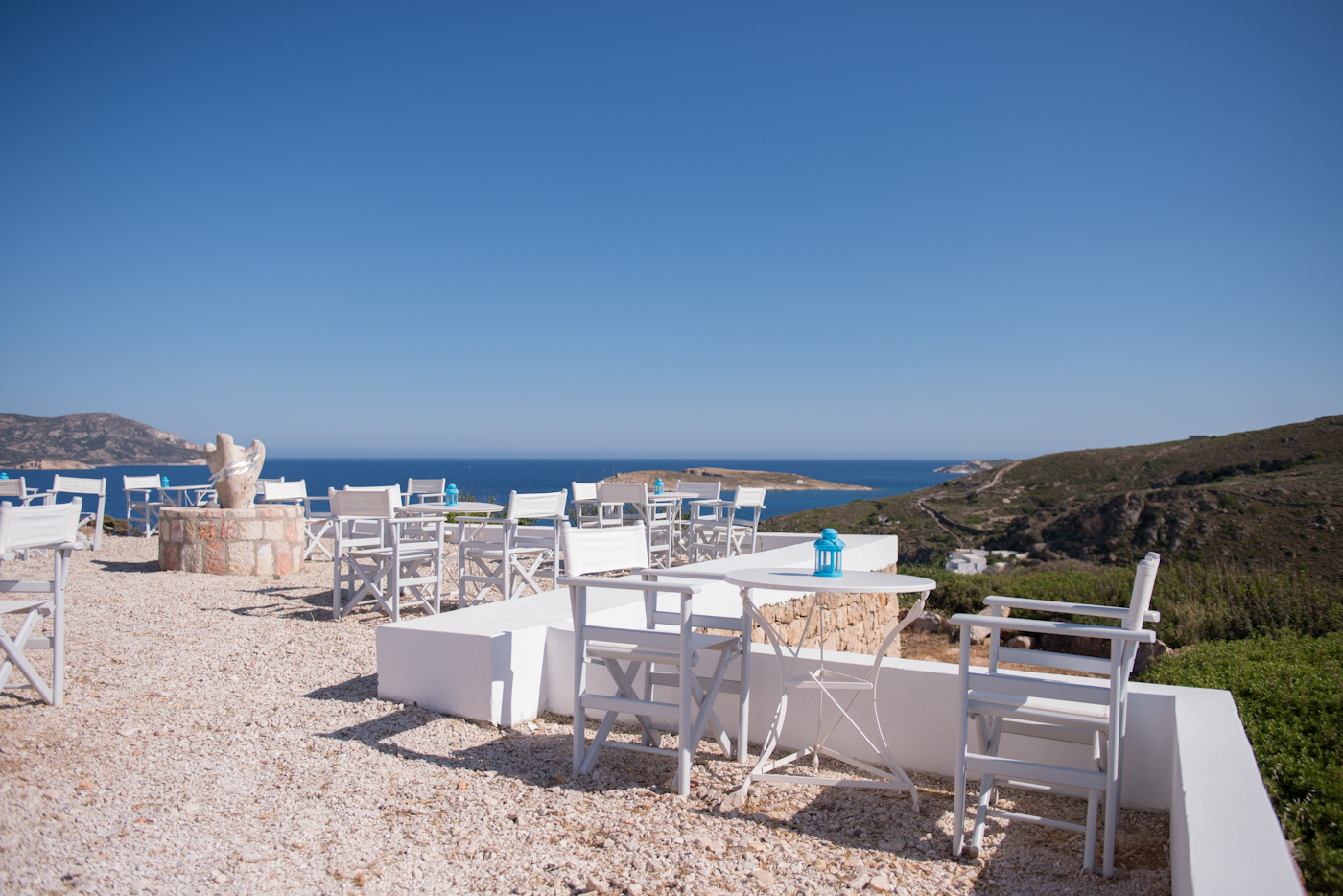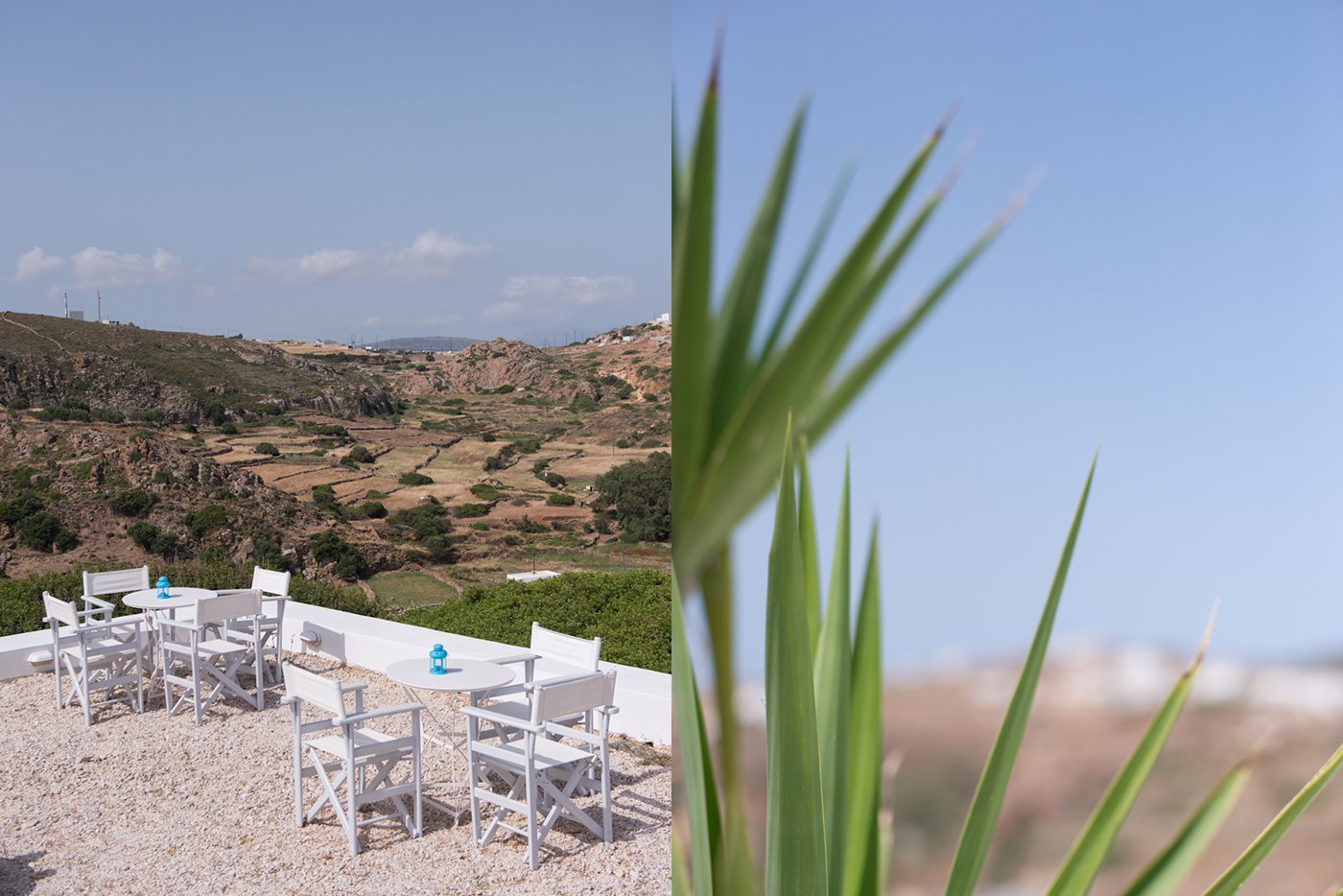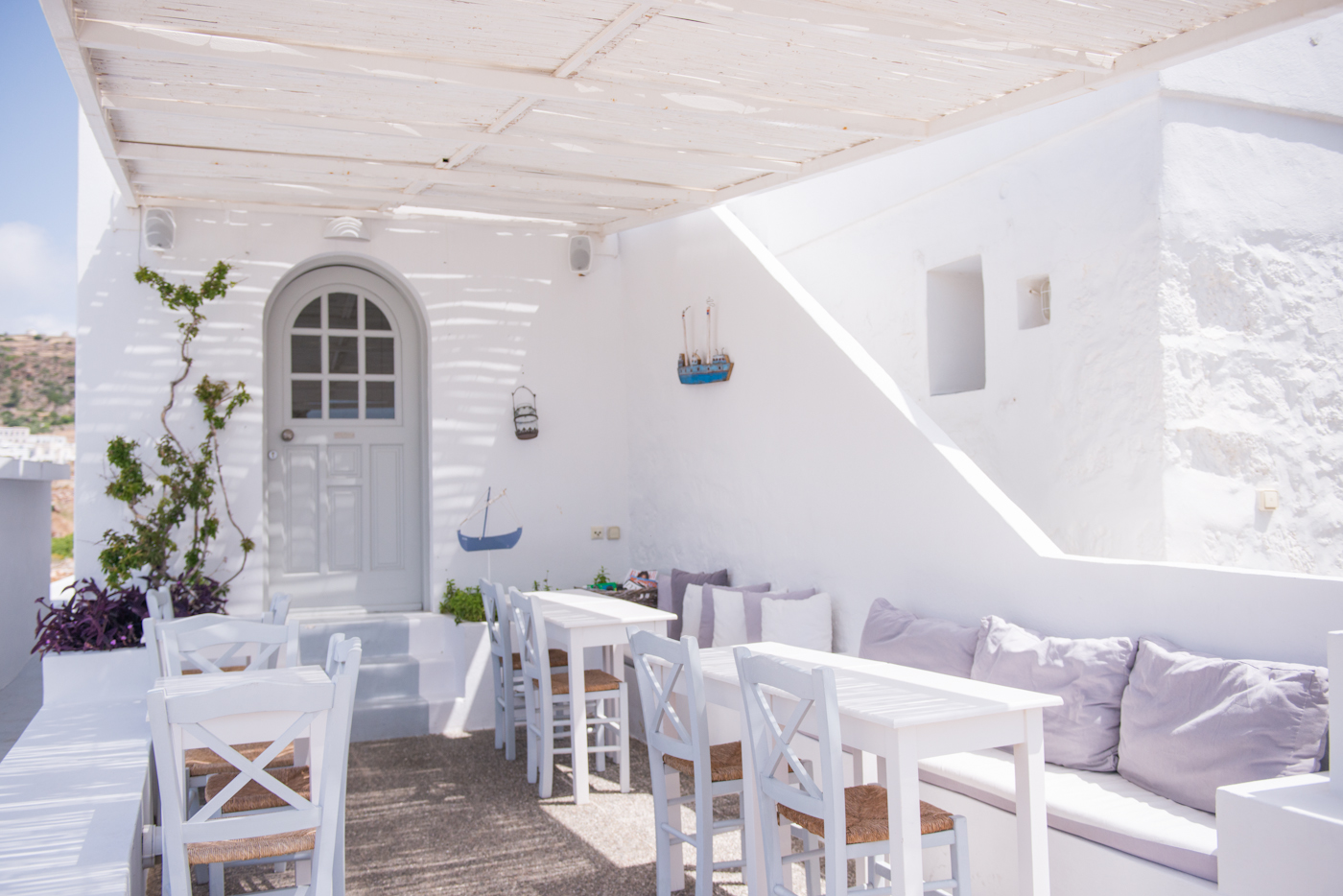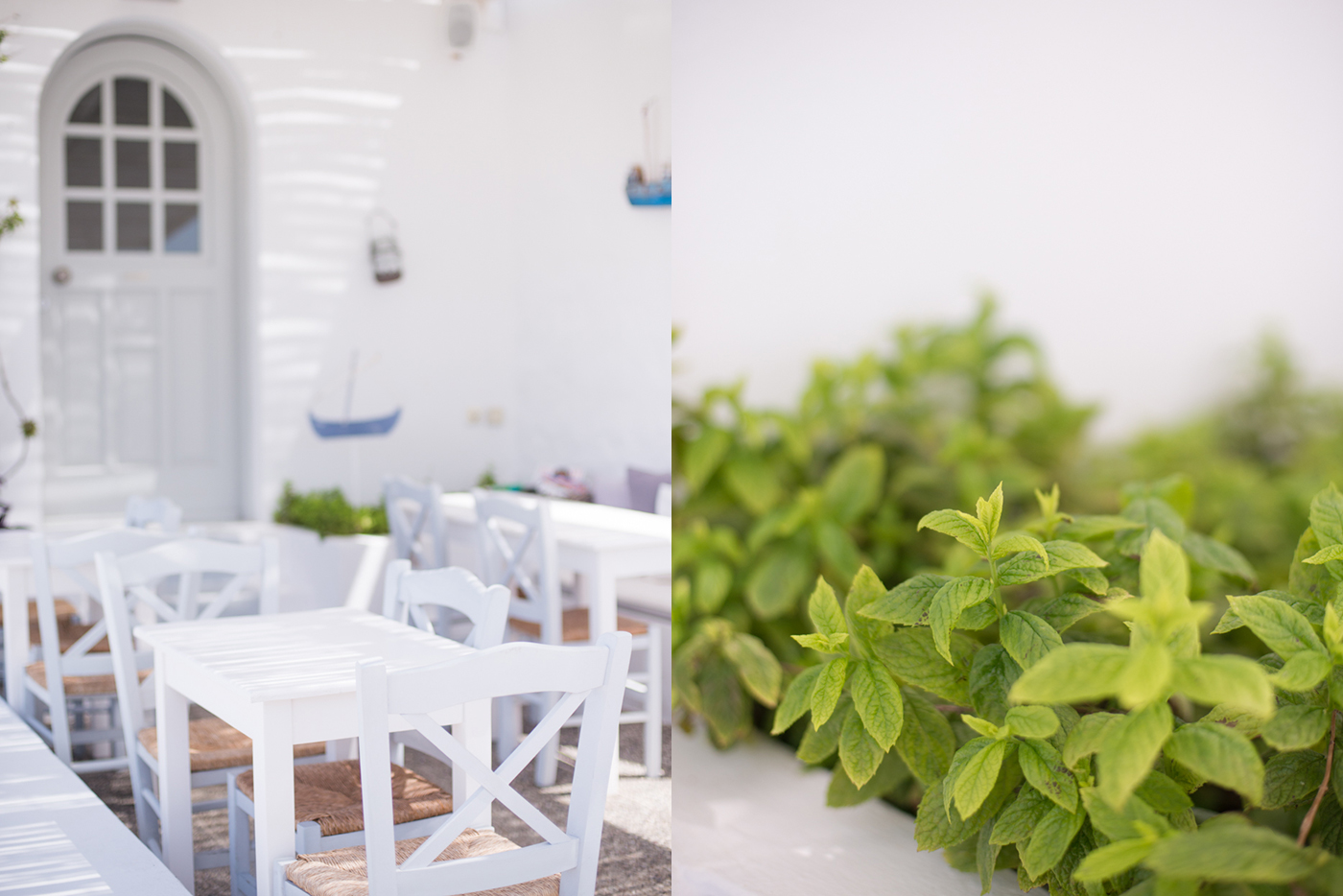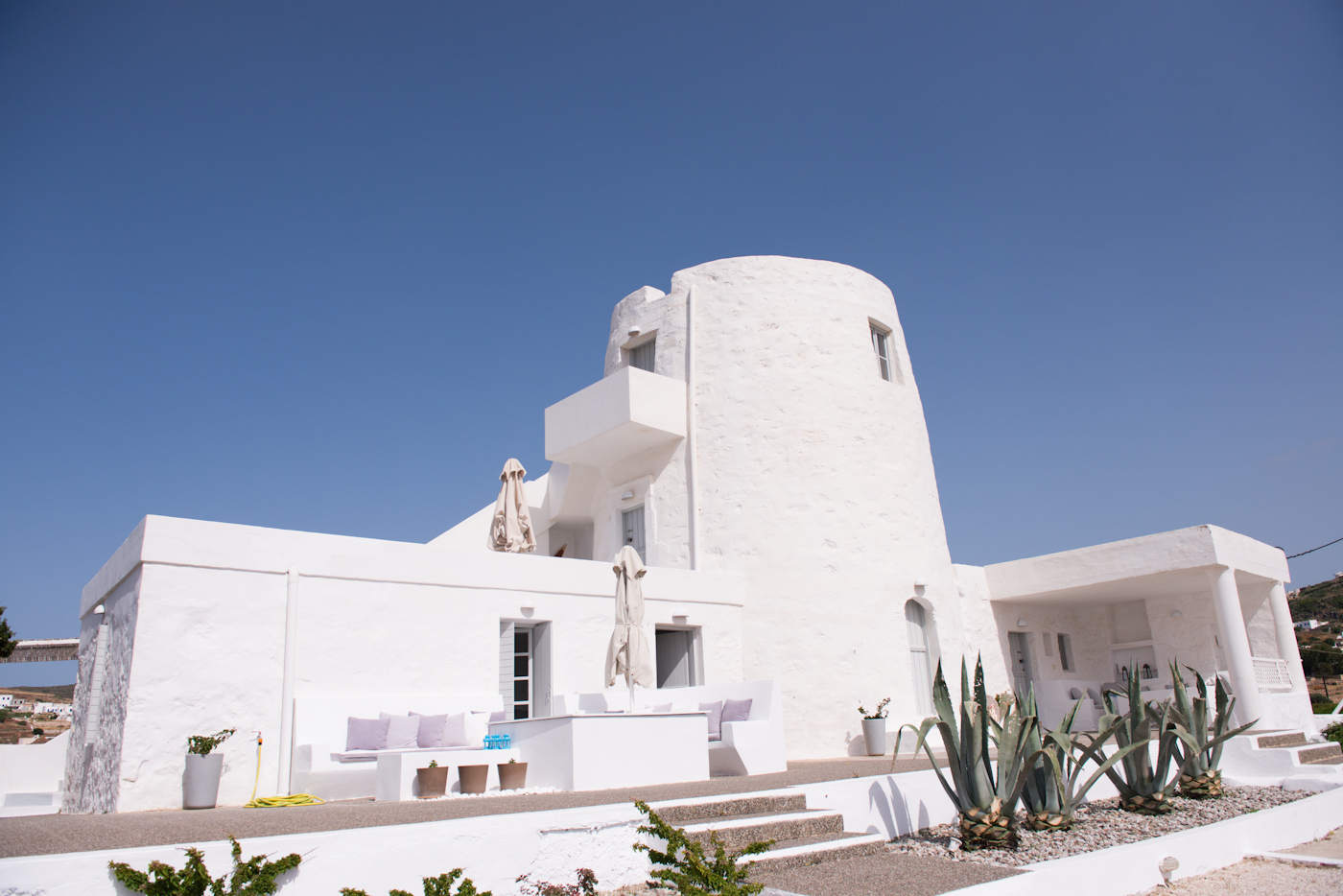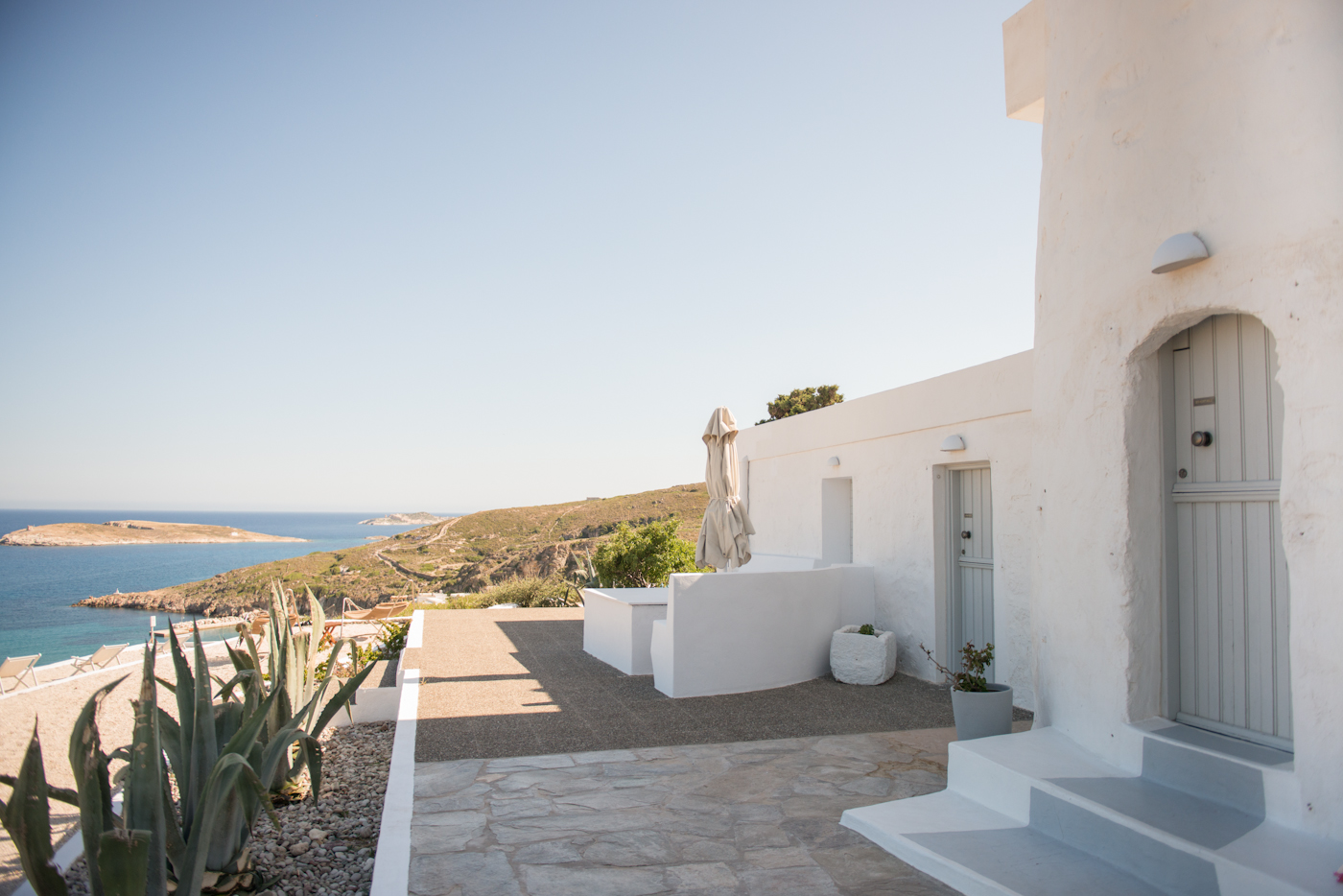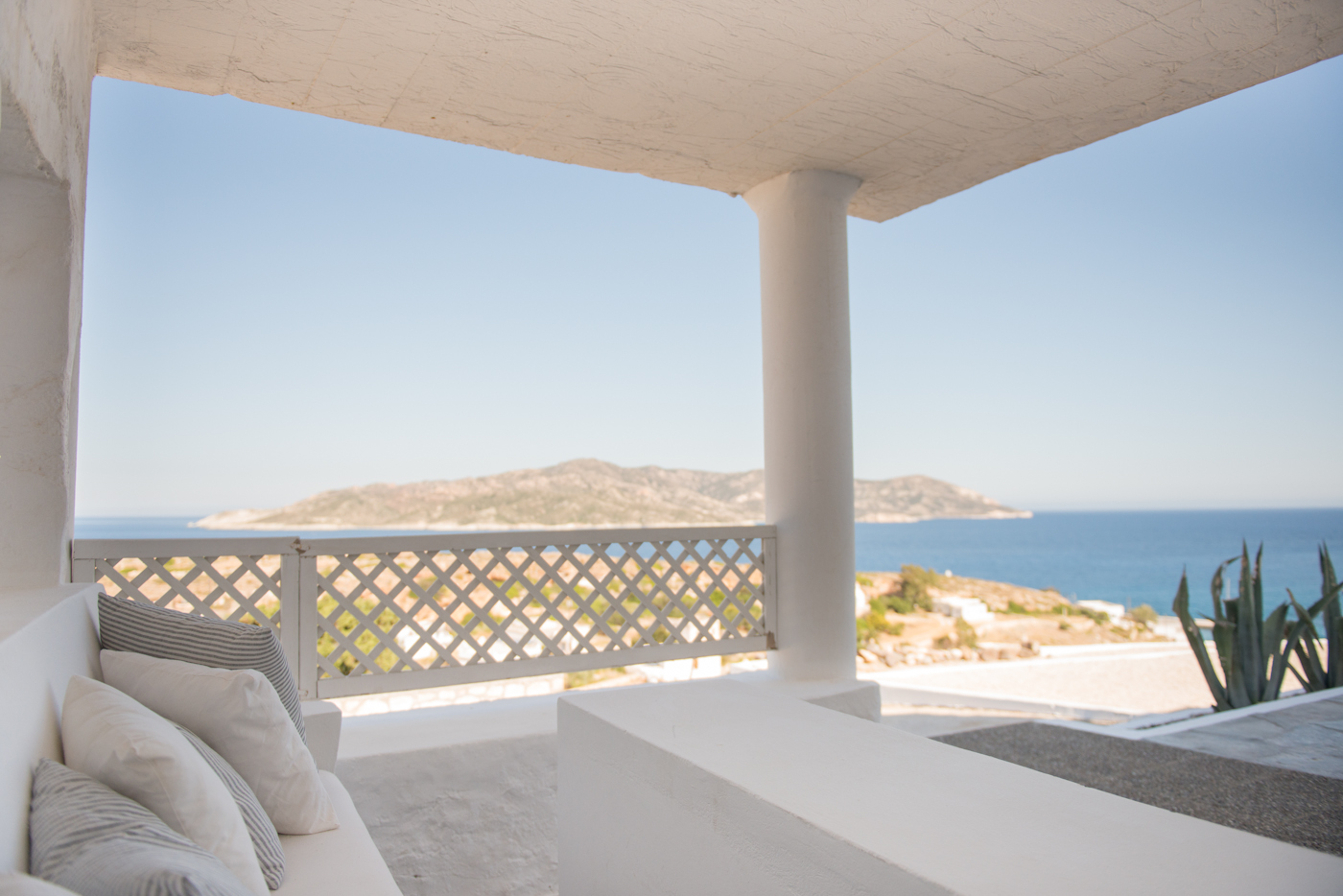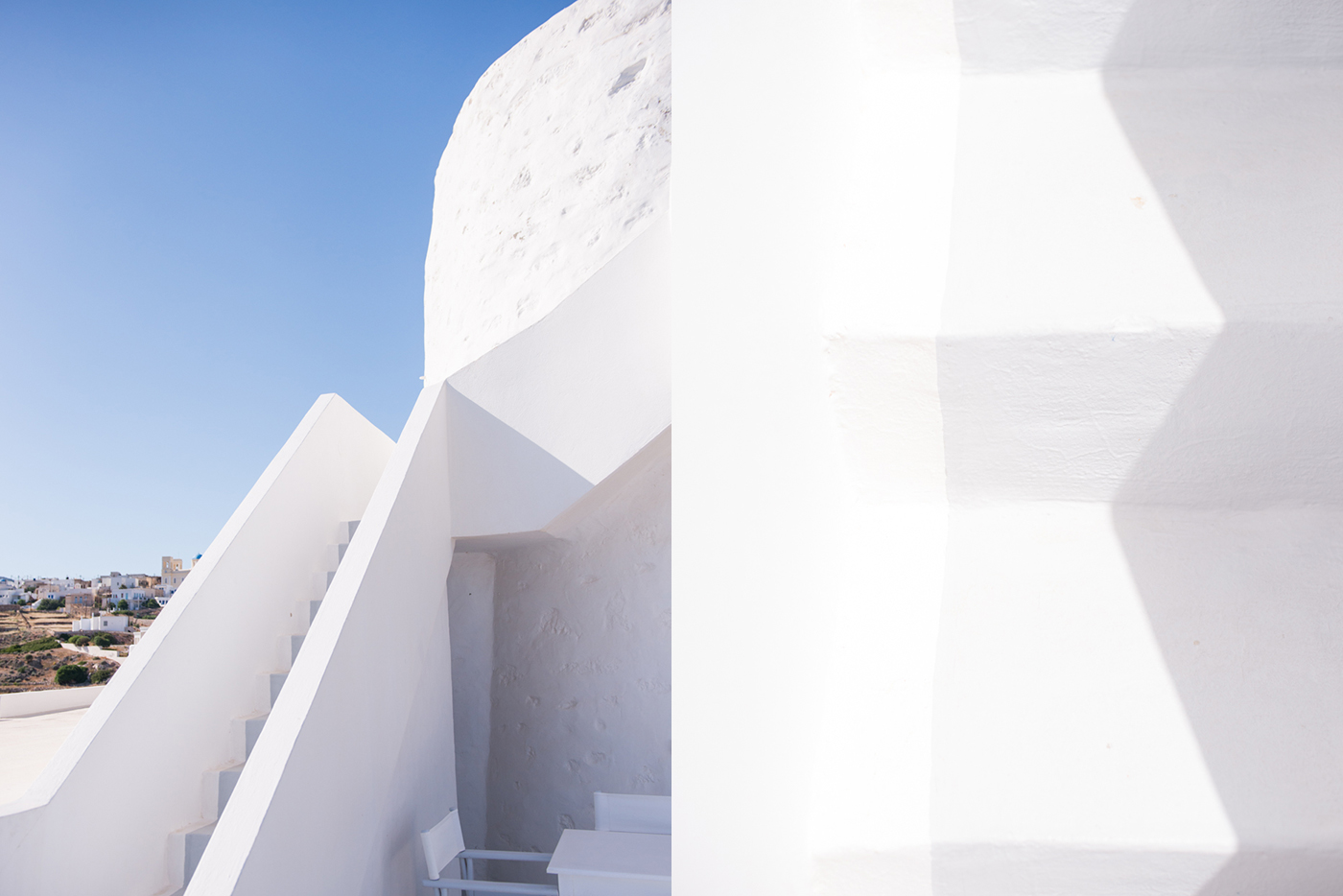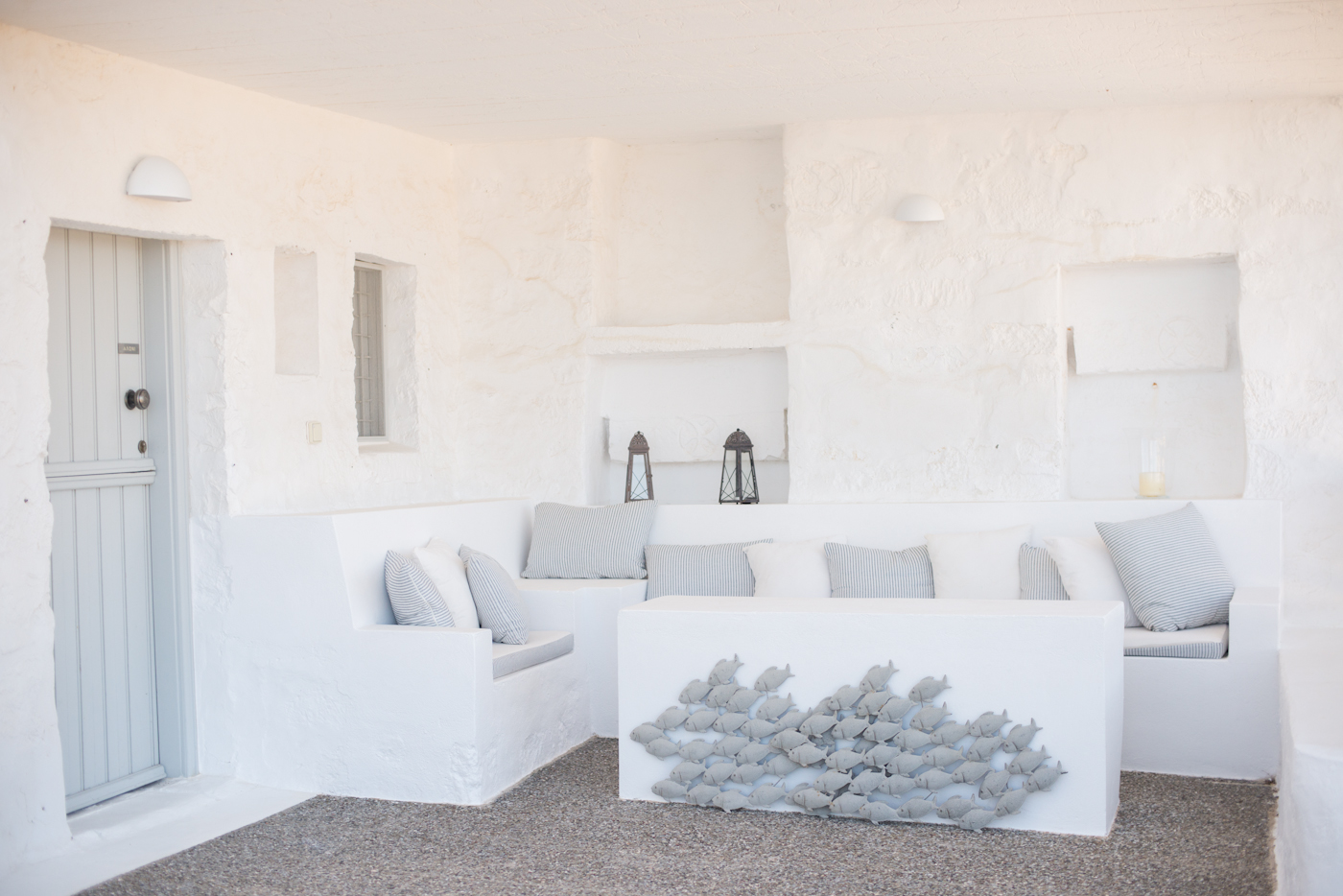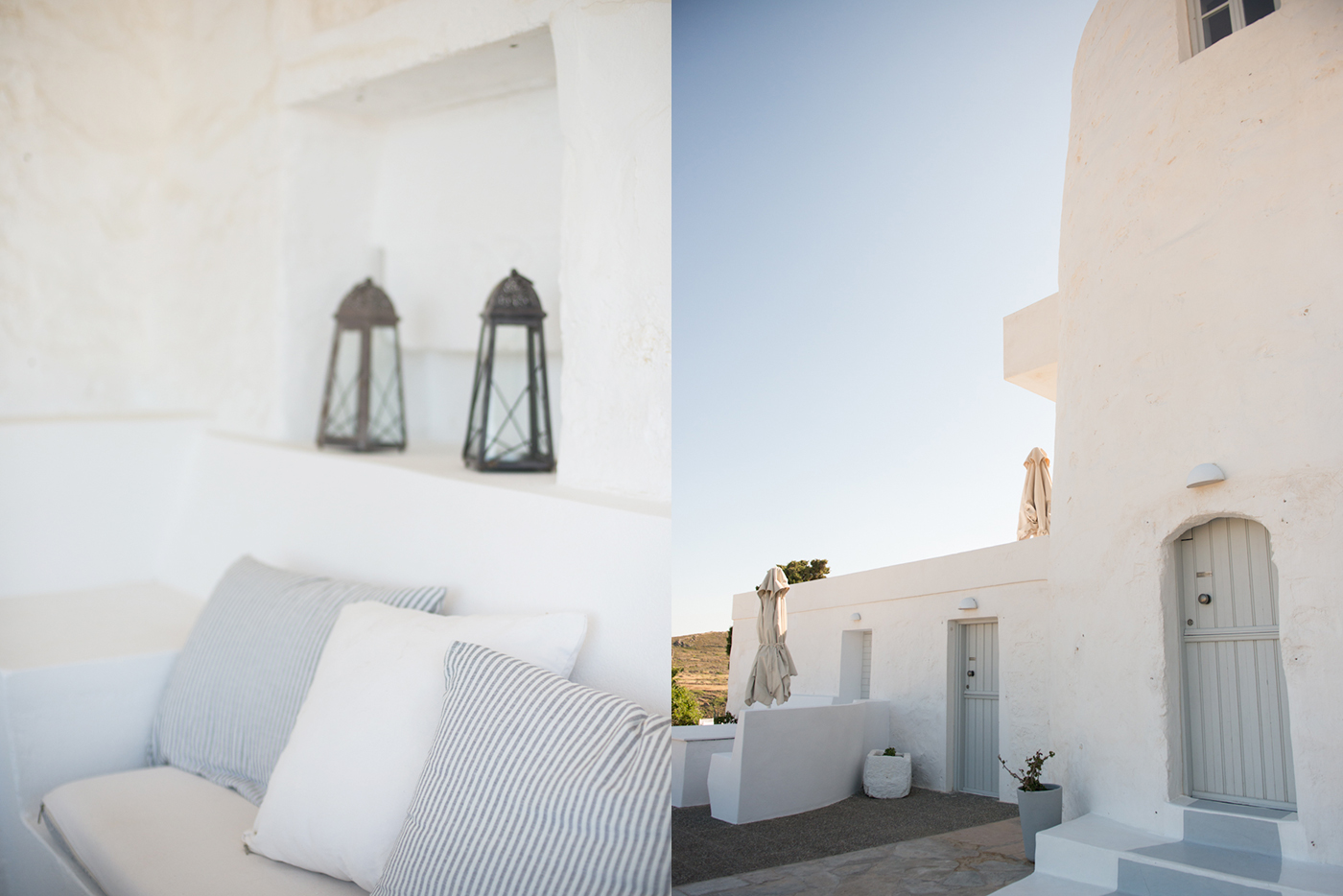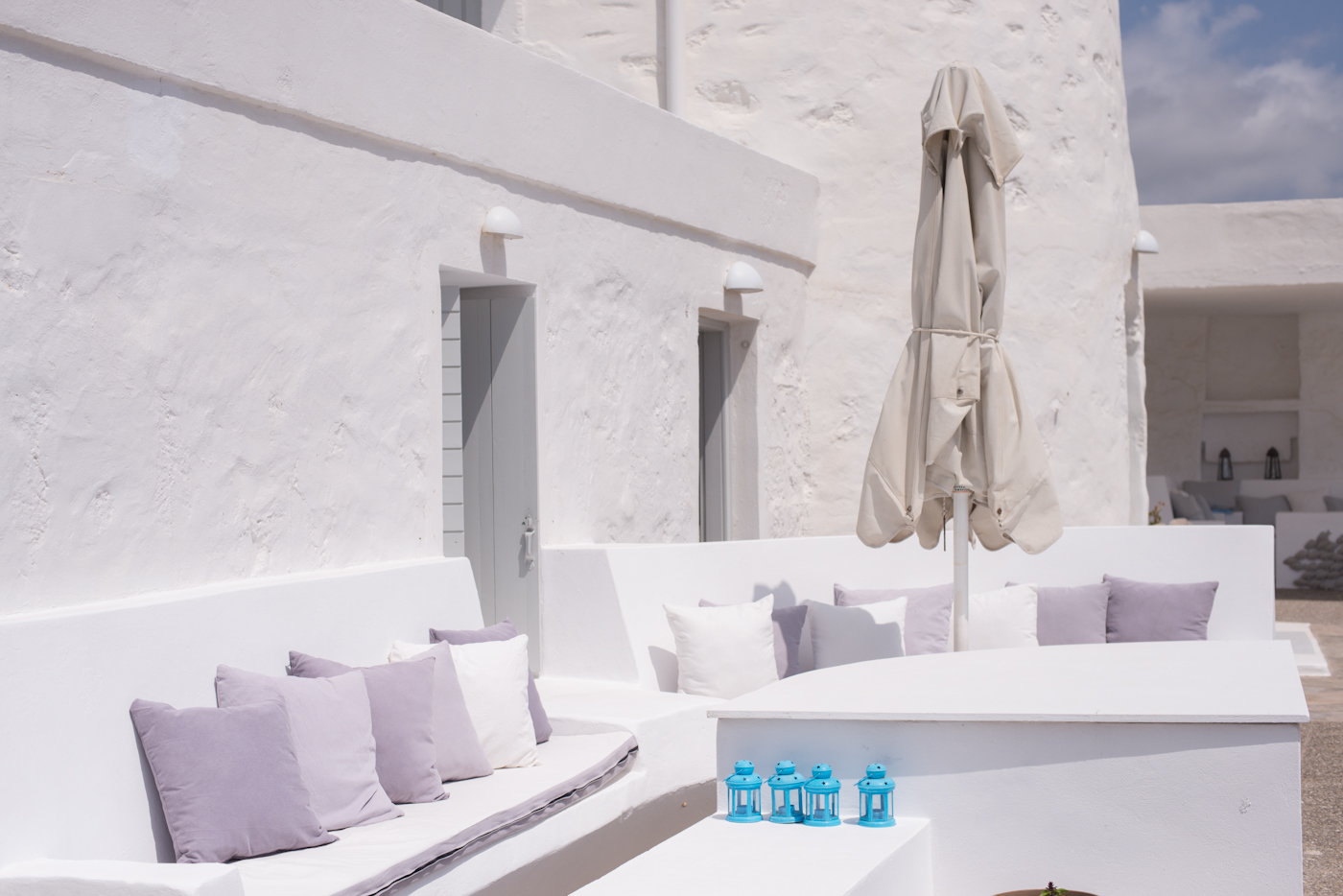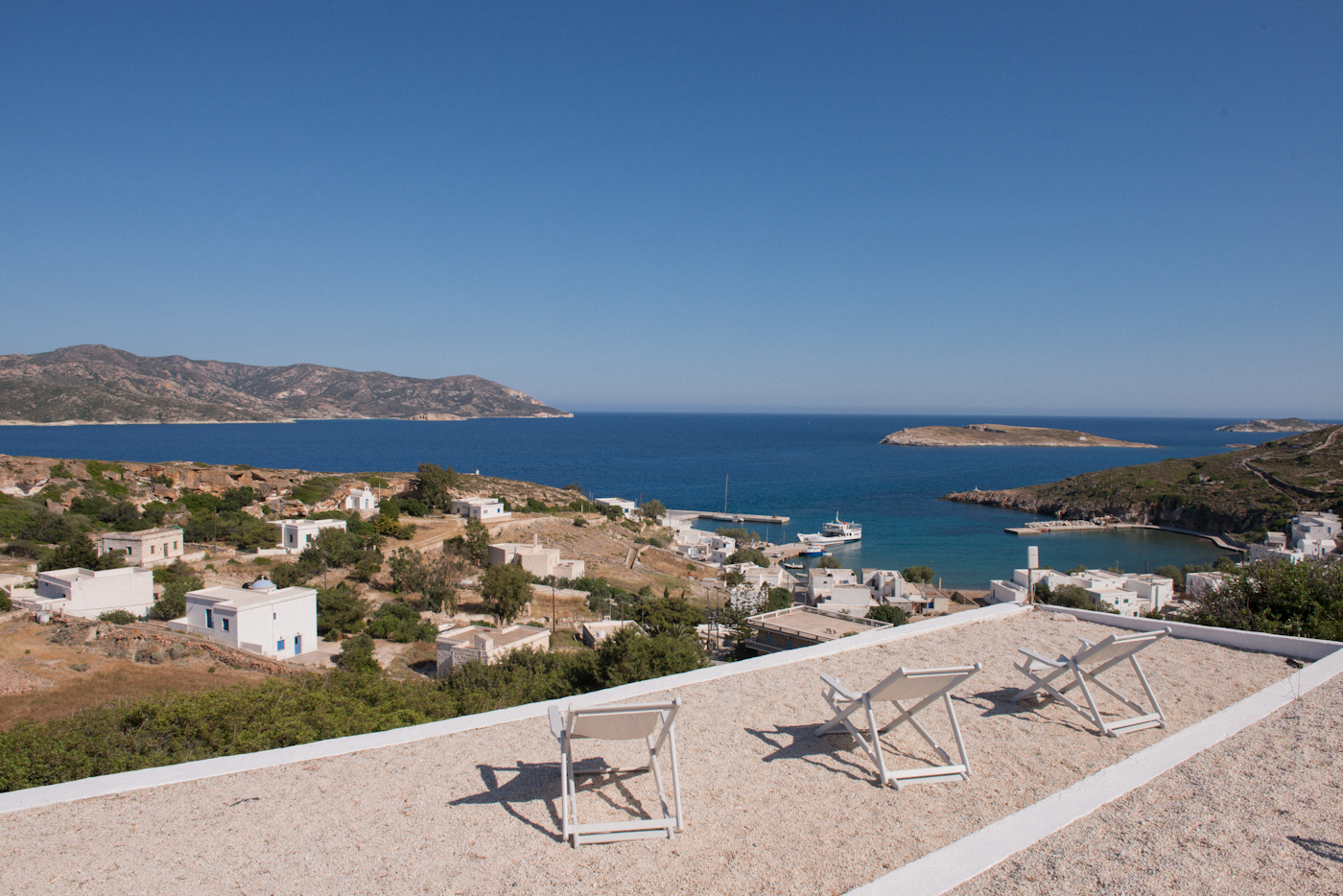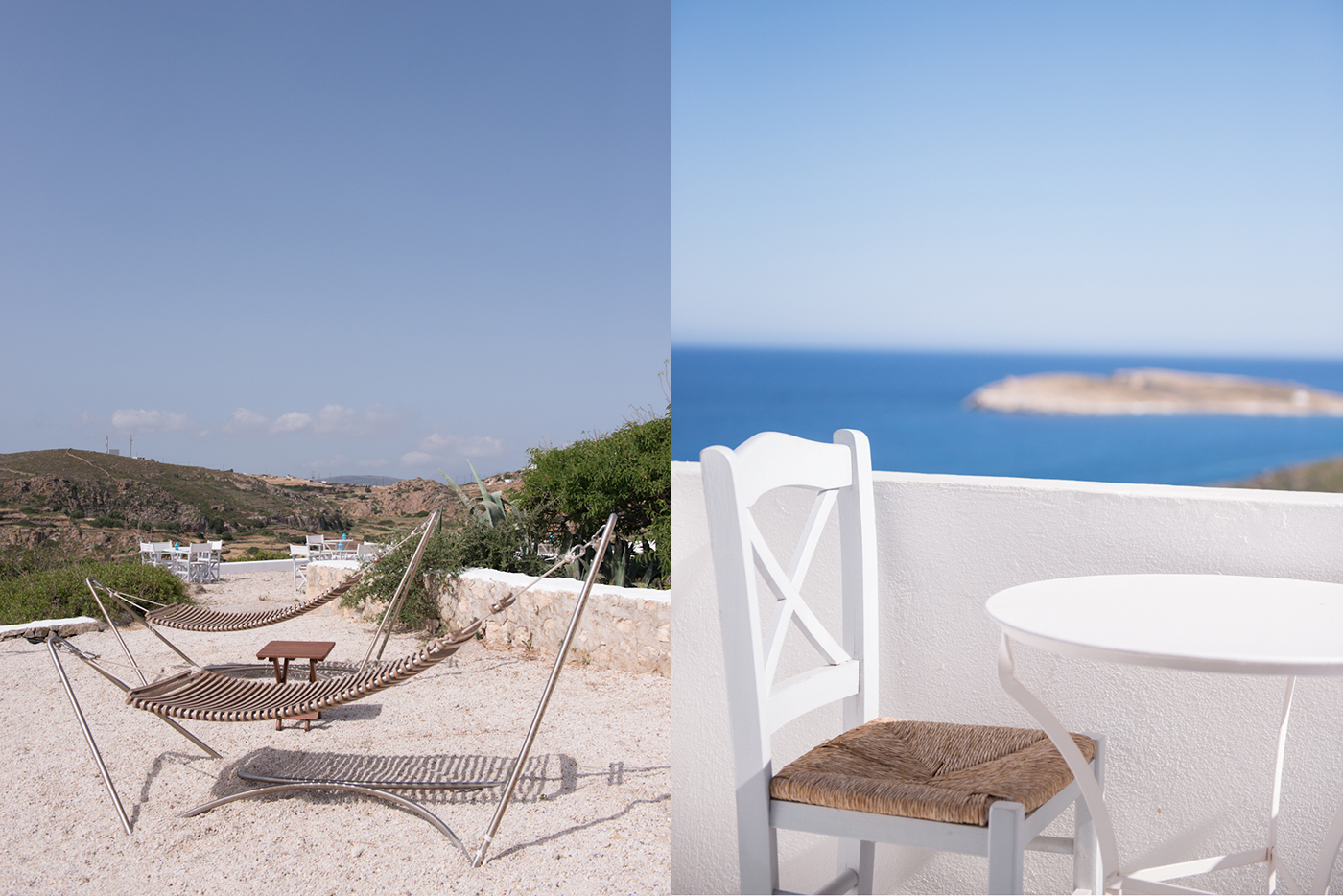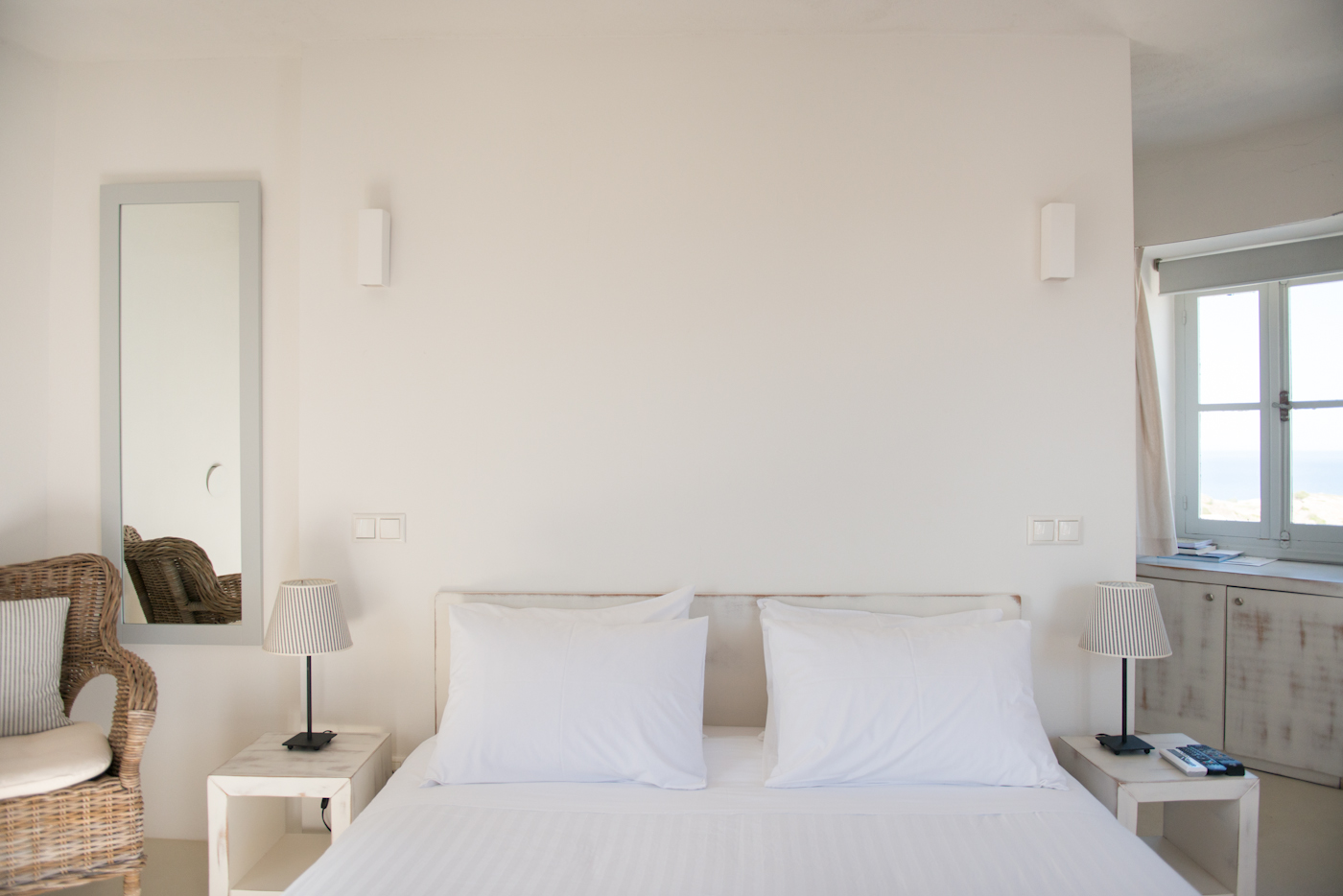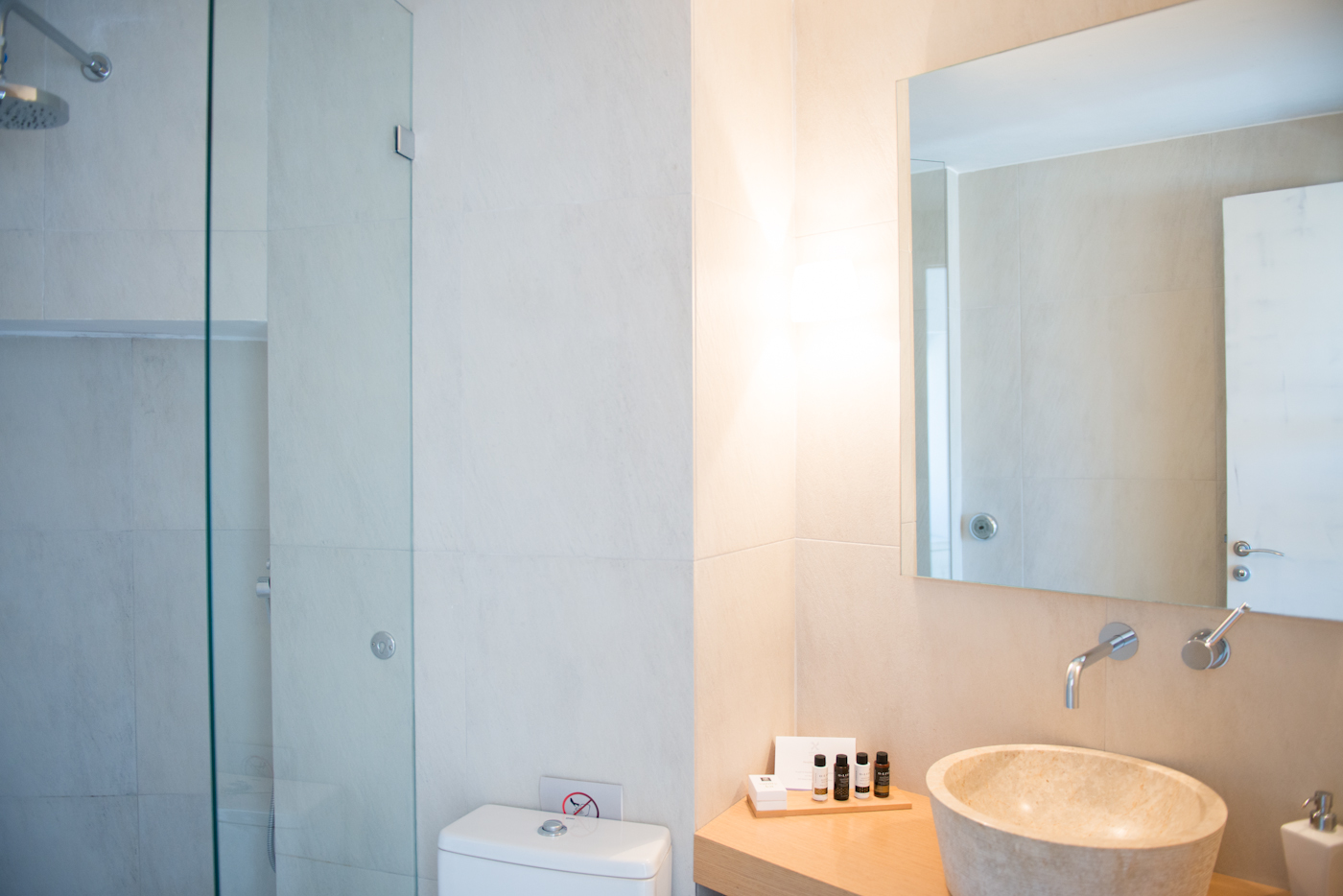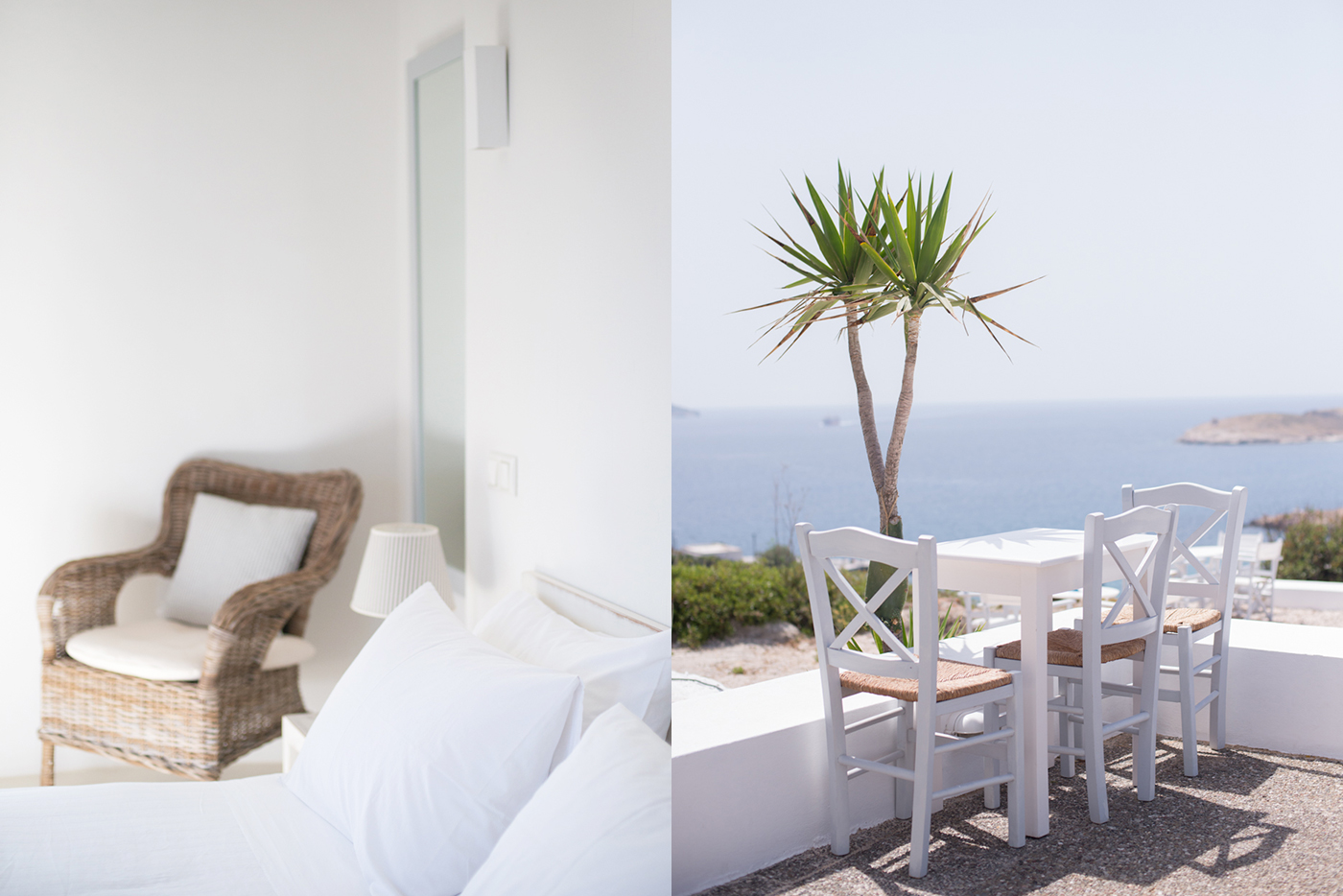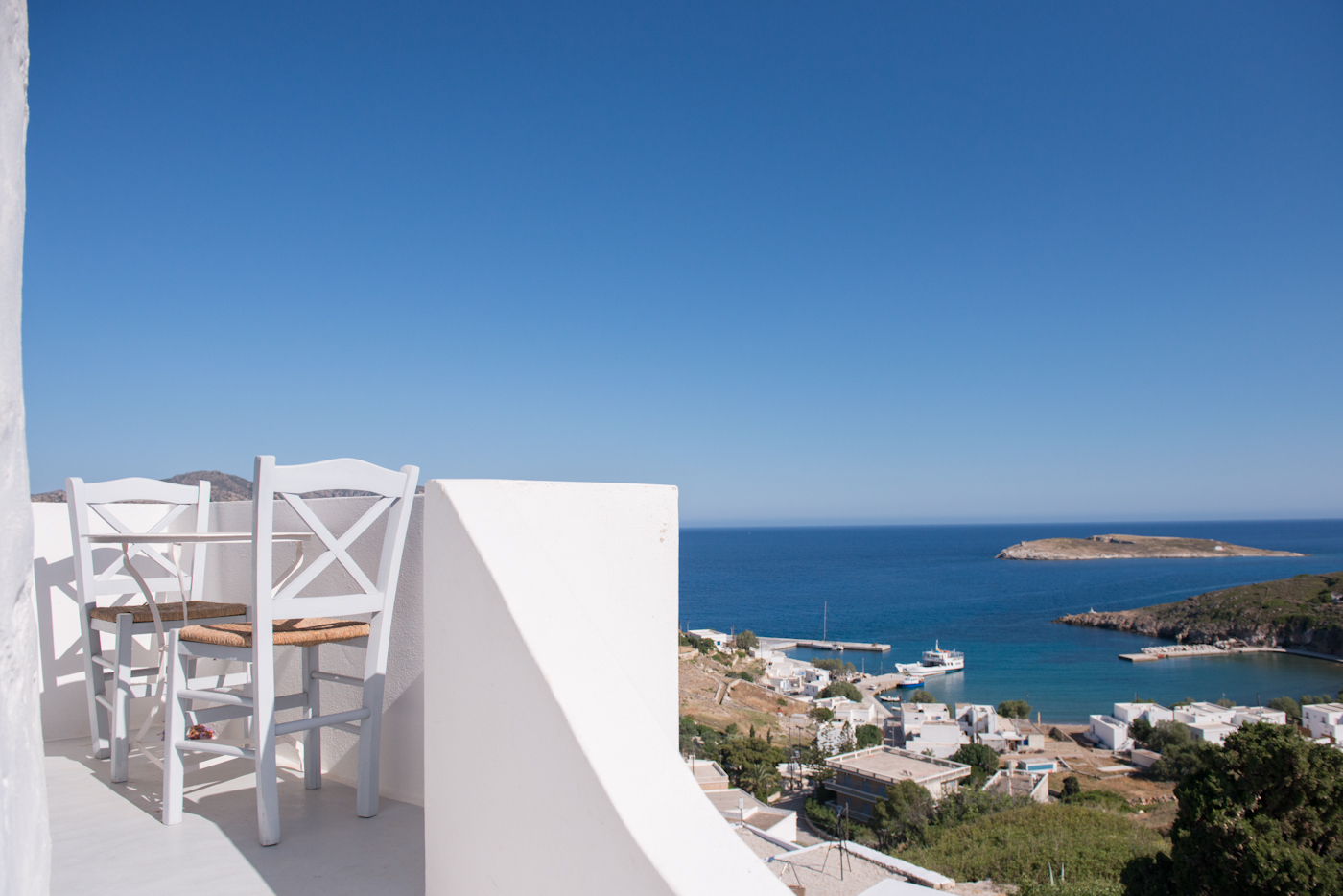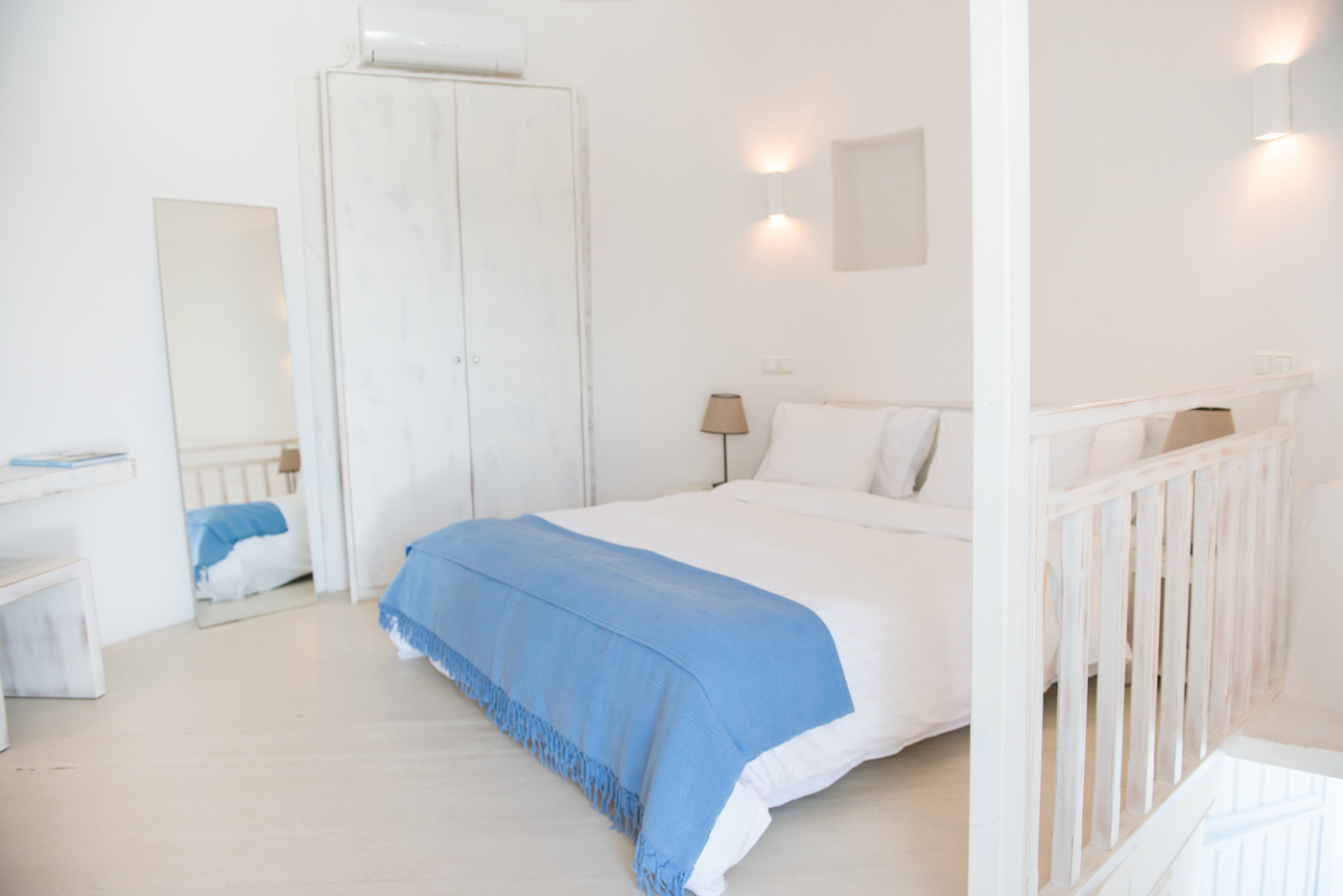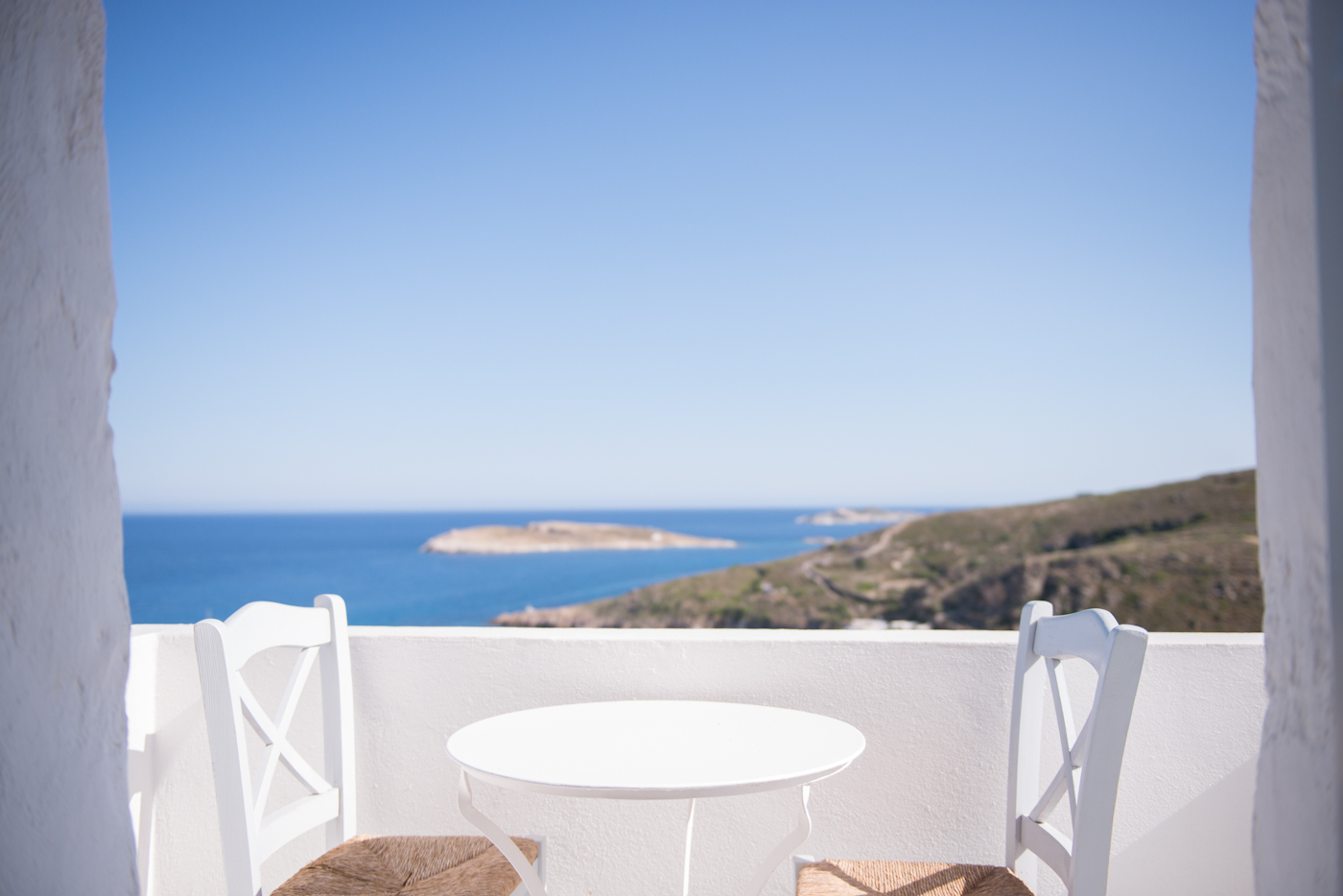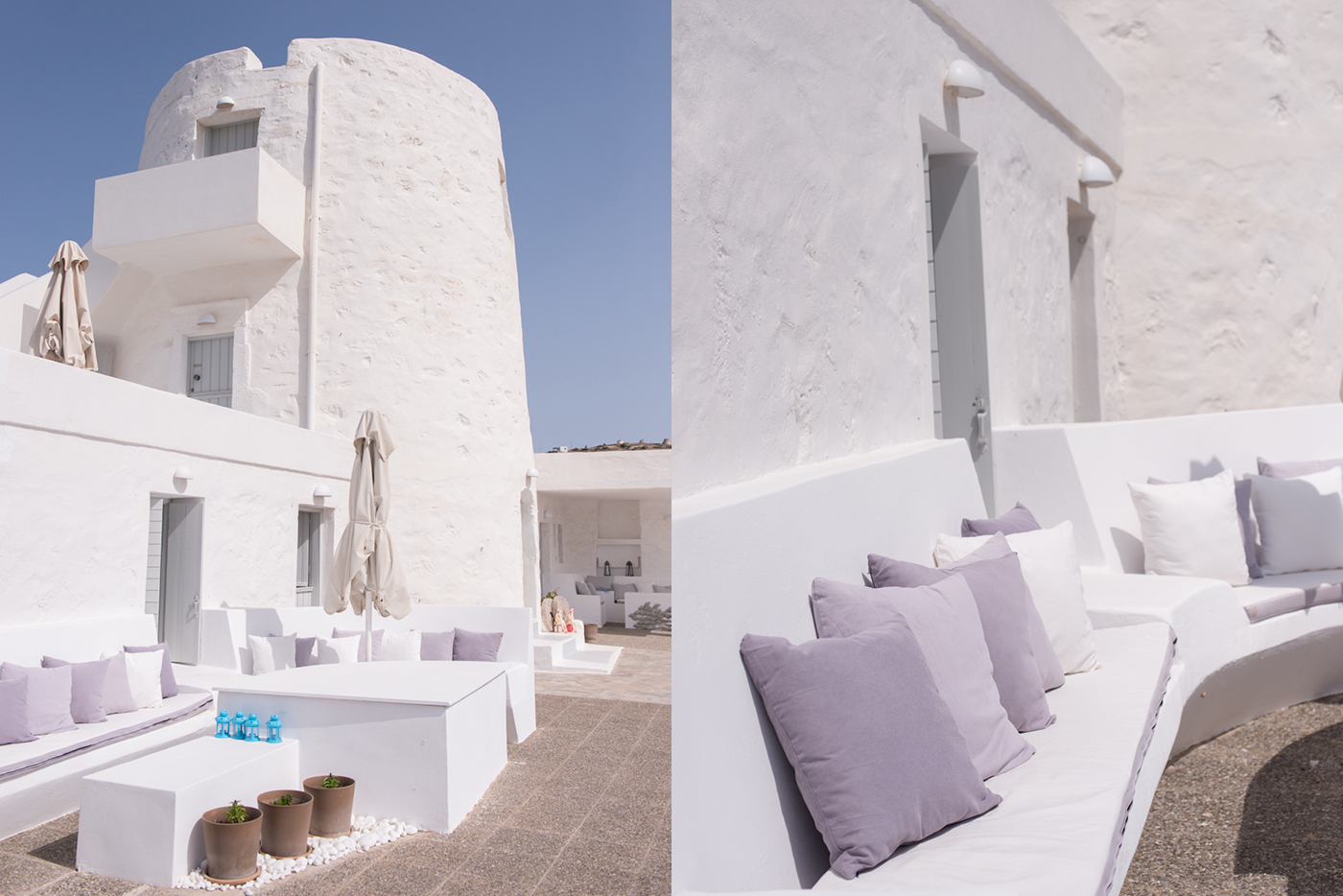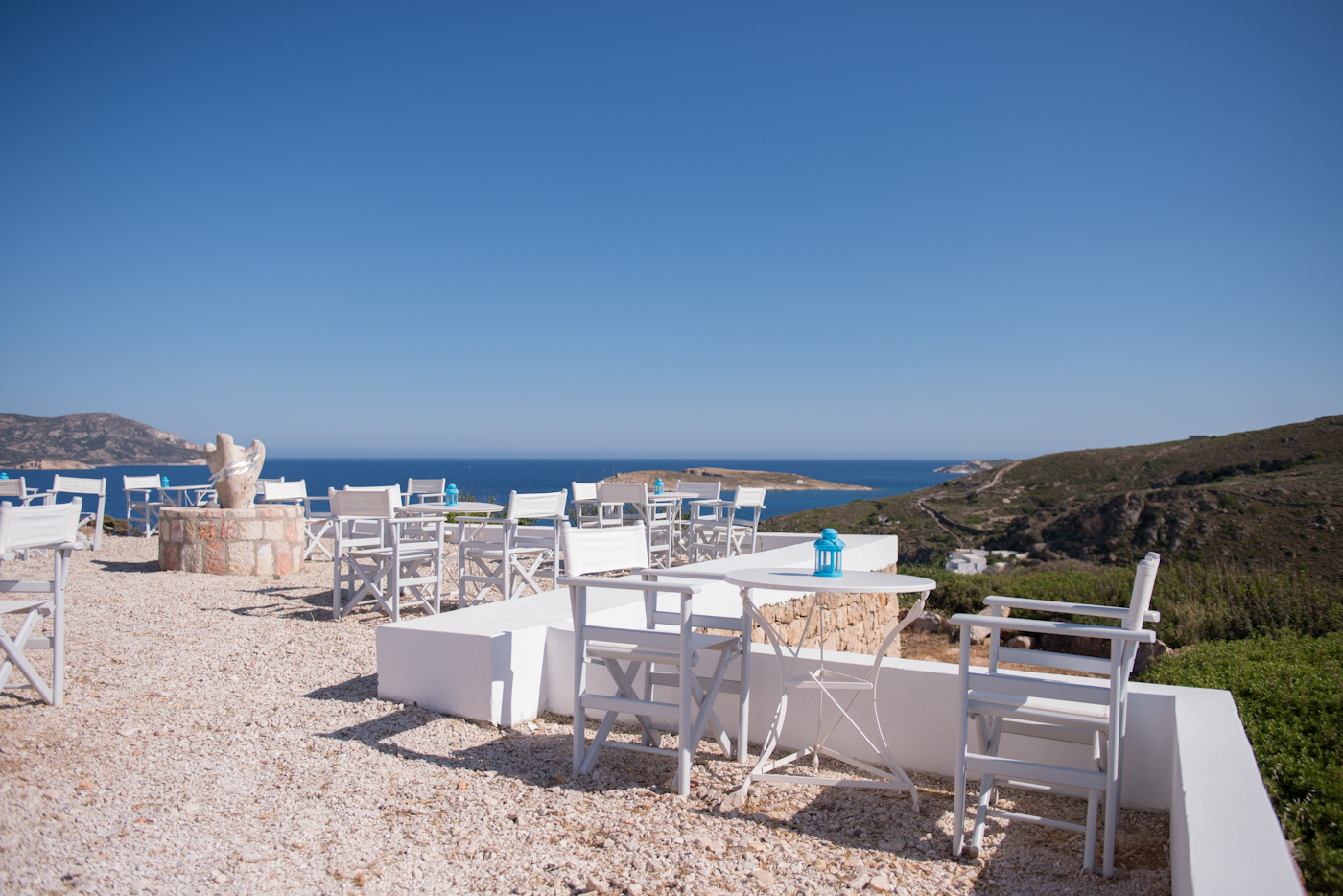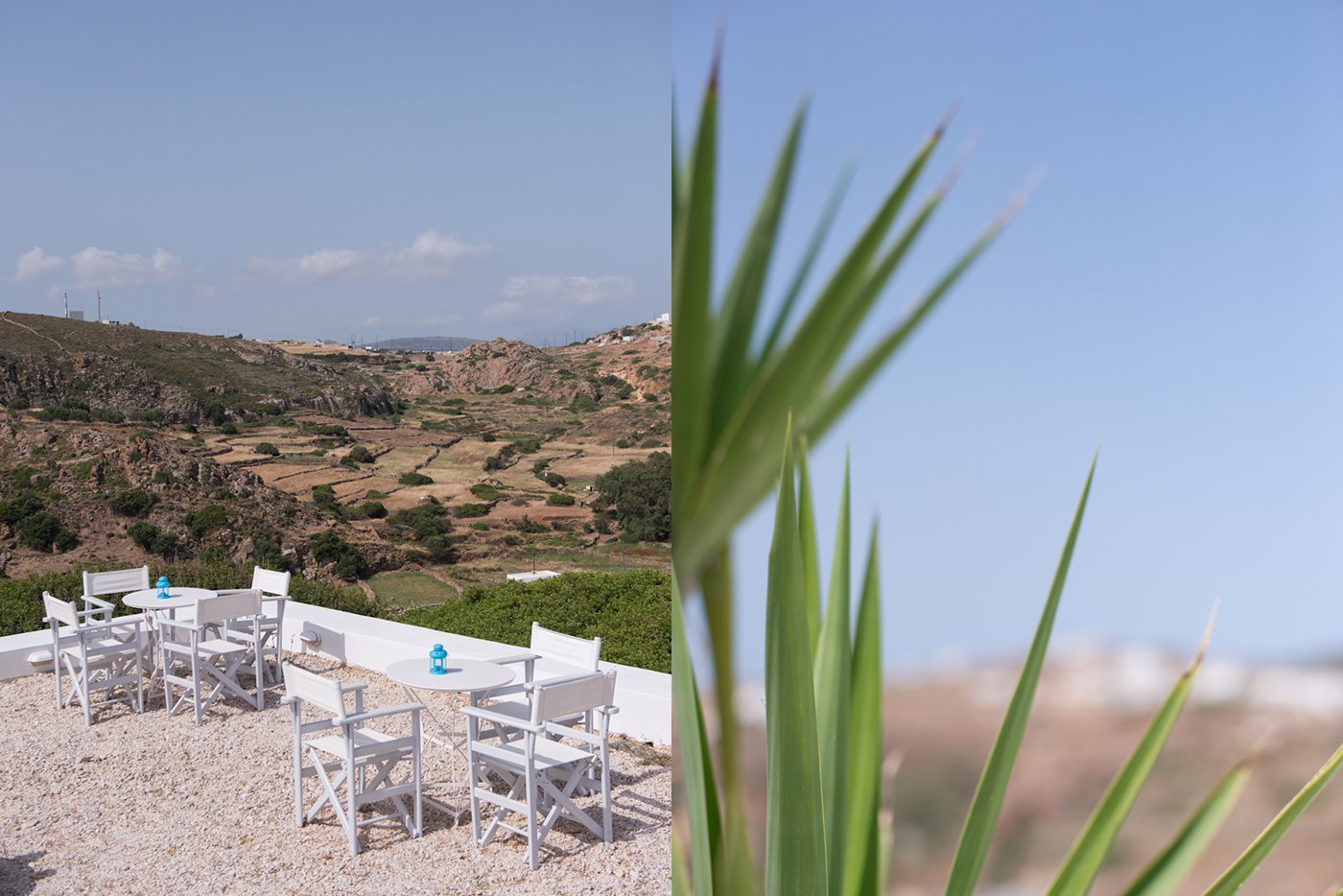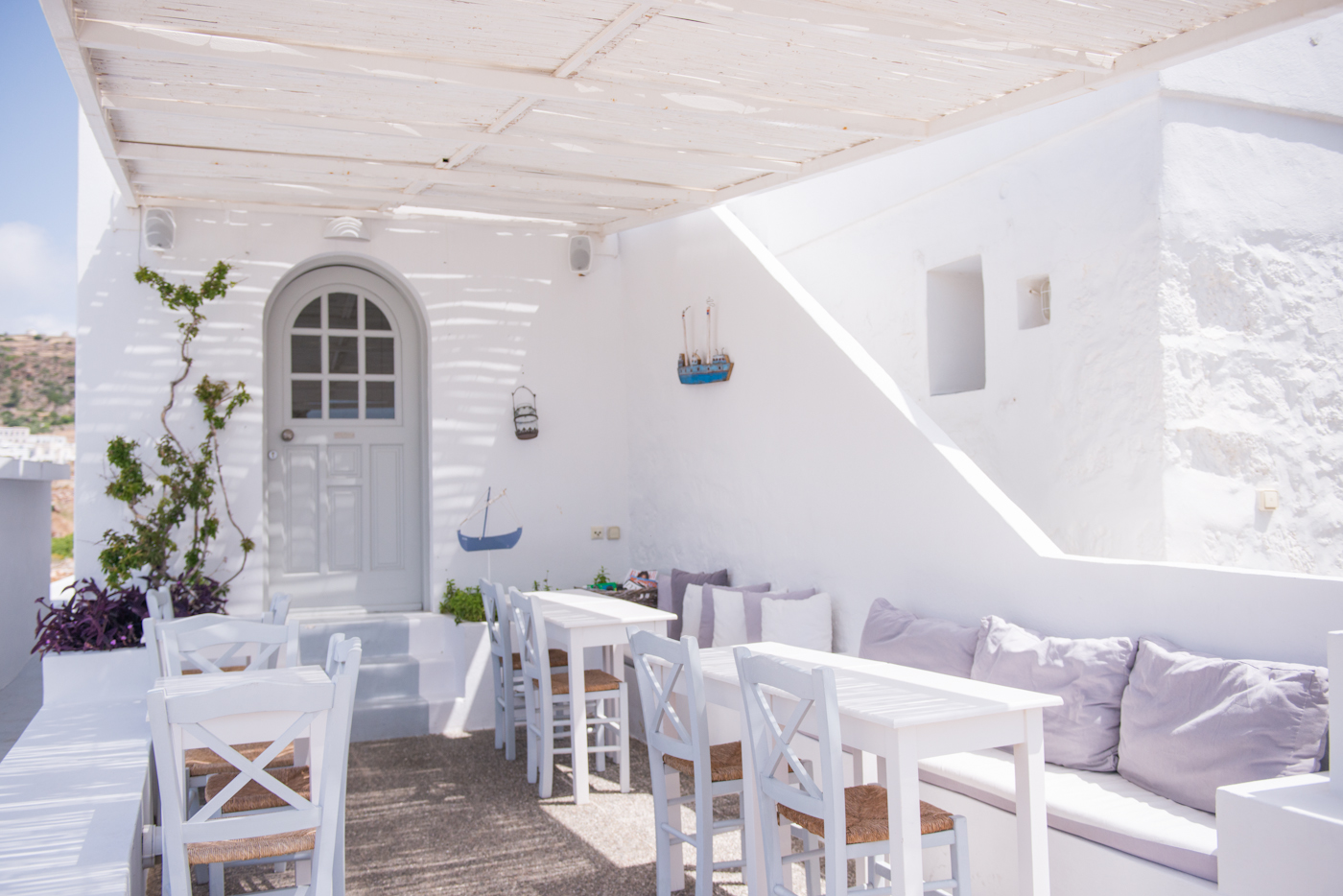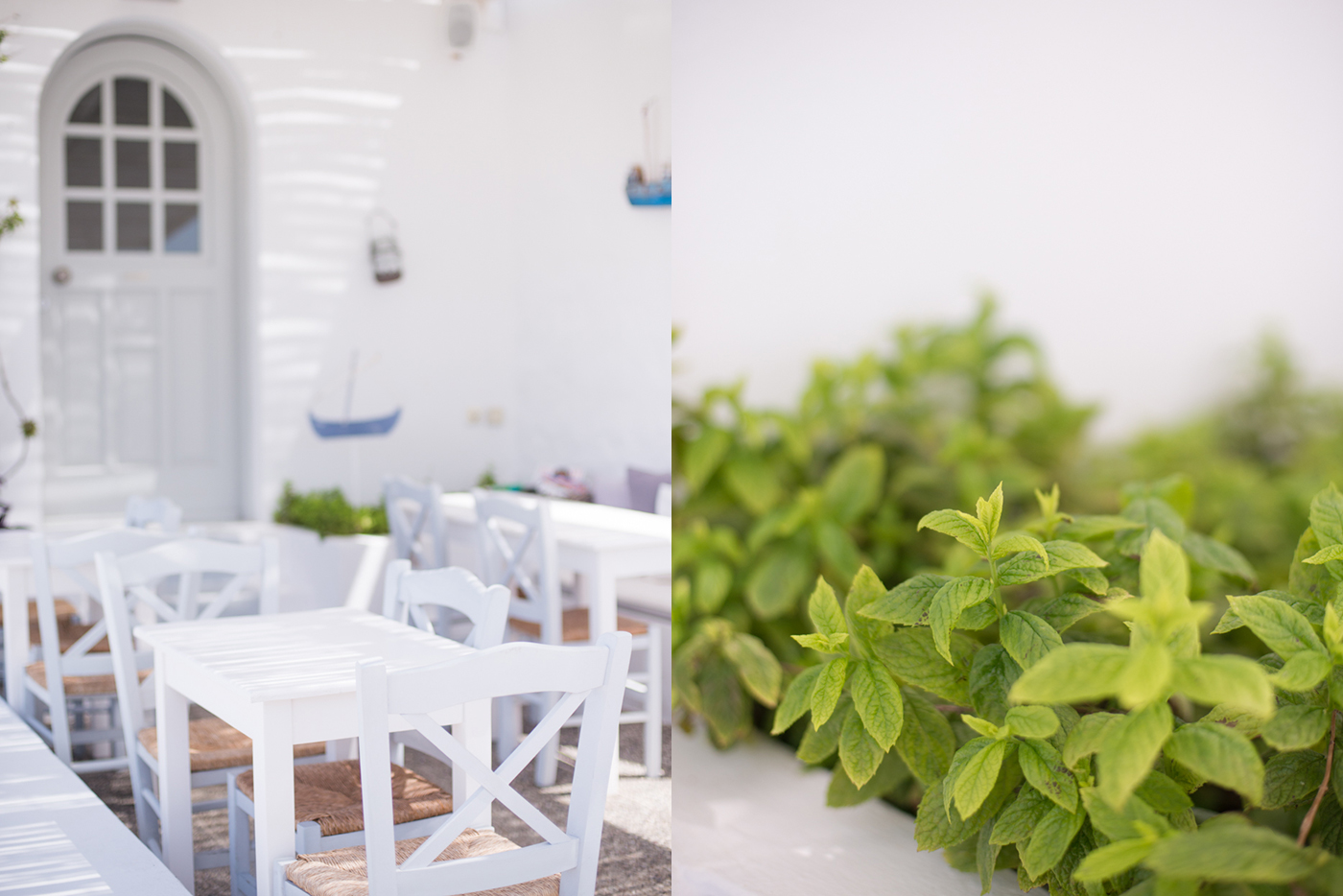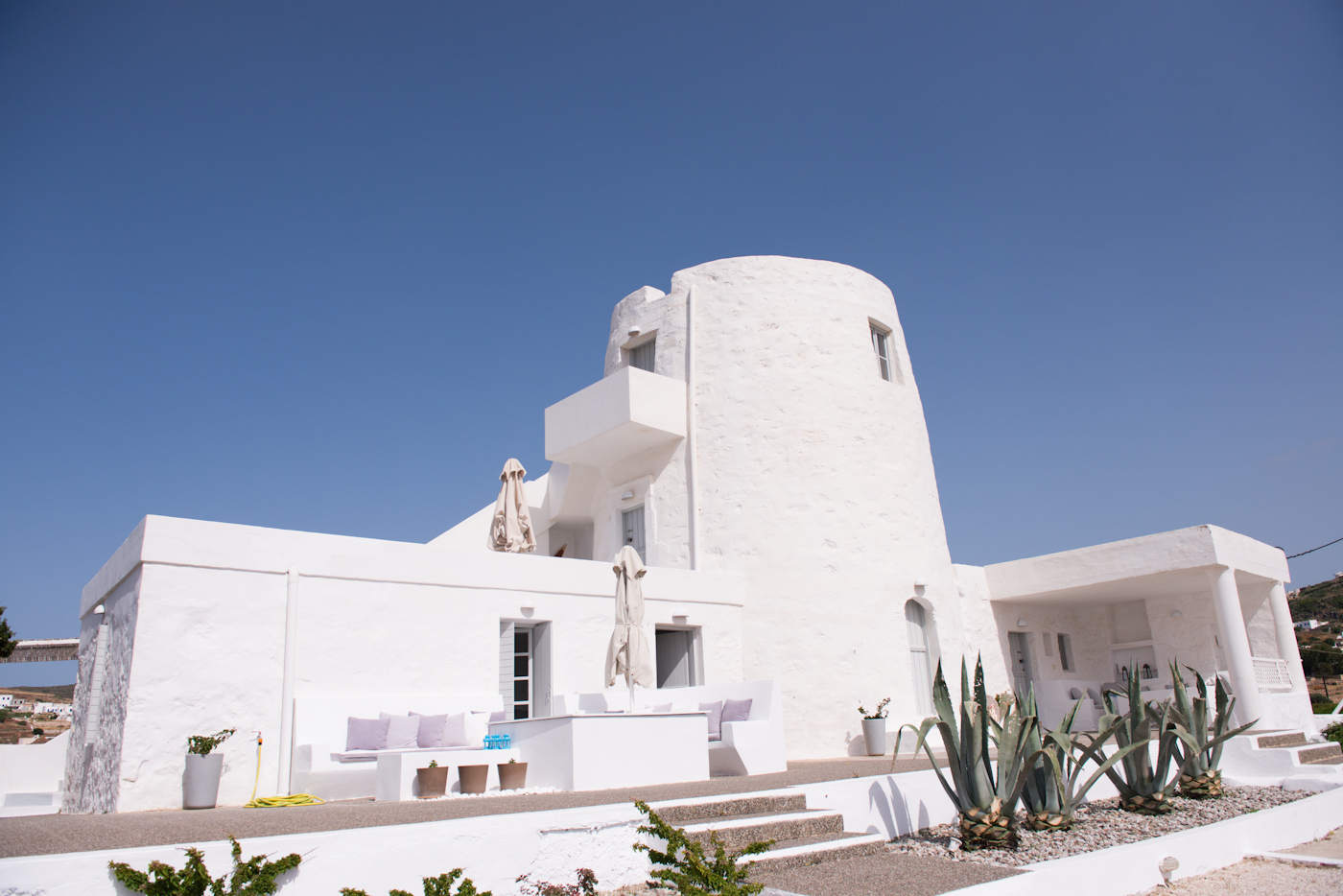 NOTEWORTHY
This truly is one of the most unique accommodations we've yet to see. With its elegant design, spectacular location and fantastic service, it's bound to be a truly memorable experience.
Served from 8am-12pm, a delicious breakfast is served in the Cafe & Bar or on your personal patio/terrace.
ESSENTIALS
Air-conditioning, flatscreen tv, free wifi, fully stocked mini bar, high quality bathroom amenities,
LOCATION
The Windmill Hotel is located between the main port of Kimolos and Chorio, the only town on the island.
There are ferries from Milos at least 4 times a day, which also has the closest airport. There are two flights a day from Athens.
Kimolos can also be reached by ferry from other islands, as well as a fast ferry from Santorini, which takes about 2 1/2hrs.
RATES
The 3 smaller rooms (max 2 ppl) range from 80 Euros in low season up to 185 Euros in high season.
The 2 larger rooms (max 4 ppl) range from 125 Euros up to 220 Euros during low and high season respectively. (extra guests above 12 yrs of age are 15 Euros/night).
NEED TO KNOW
Being a restored windmill, it is safe to assume that it is placed in a location optimal for wind. Be aware that there are times when it can get quite gusty!
IN THE NEIGHBORHOOD...
There are Archaeological, Folklore and Maritime museums in Chorio, as well as shops and restaurants to explore in the quaint Cycladic town.
Tour the island with a sea taxi and explore some beautiful beaches as well as some of the neighboring islands.
There are some great routes across the island for running and trekking.
CONTACT \ BOOKING
Visit this website for booking and more information.