OVERVIEW \ 3 BDRM DESIGN HOME STARTING AT $800
Nestled in the Luberon region just outside of Bonnieux, France, is an incredibly unique house - one that is dominated by concrete, stone, and clean lines. Designed by the famous architectural team Karl Fournier and Olivier Marty of Studio Ko, the priority was two-fold, to design a space that was both simple in design and in alignment with nature. The result is an expansive 3 bedroom home that is modern, minimalist and open-concept, yet far from ostentatious. The open design allows the surrounding environment to be the feature, thus creating a feeling of calm and relaxation among the chirping birds and wafts of lavender carried in the light breeze.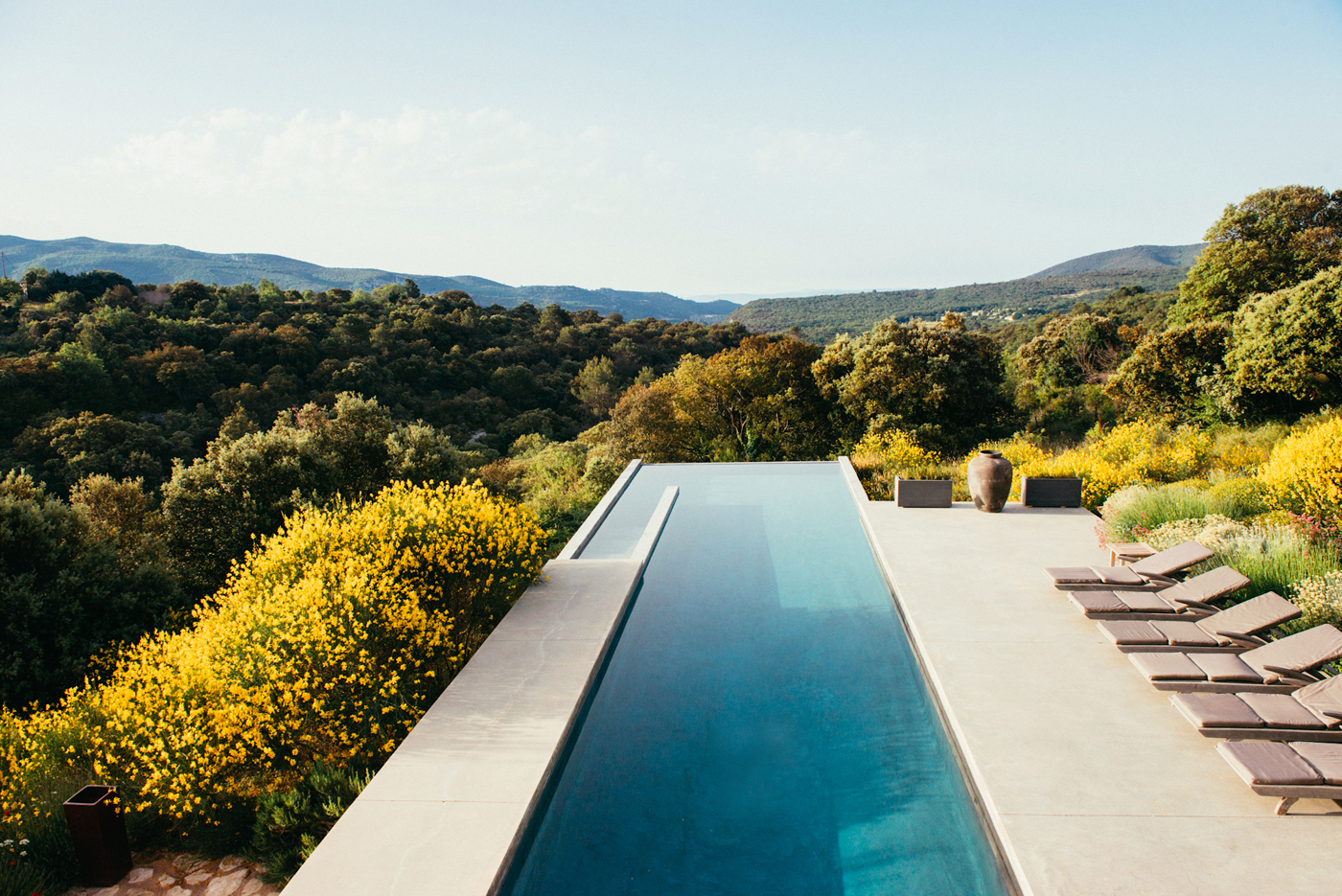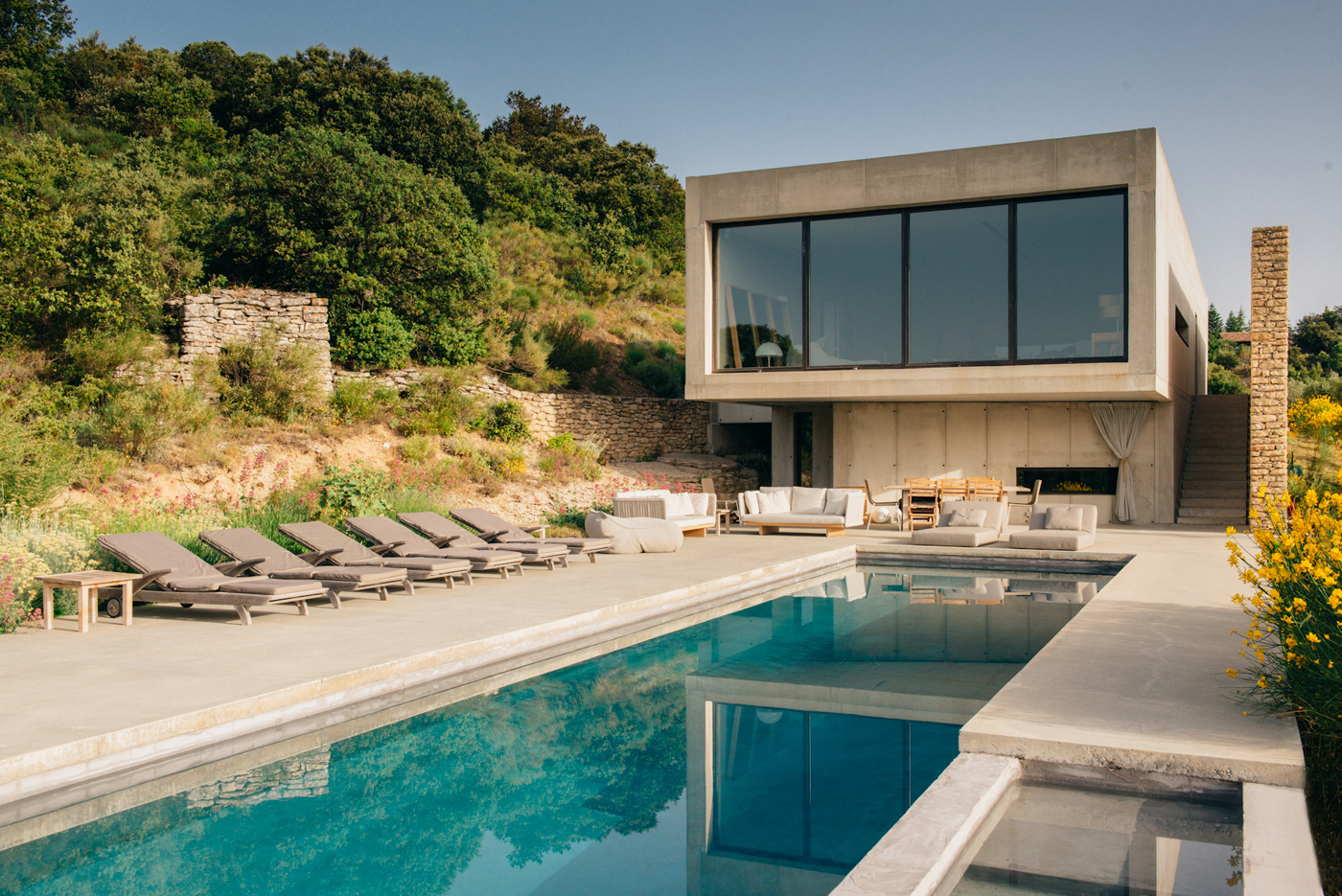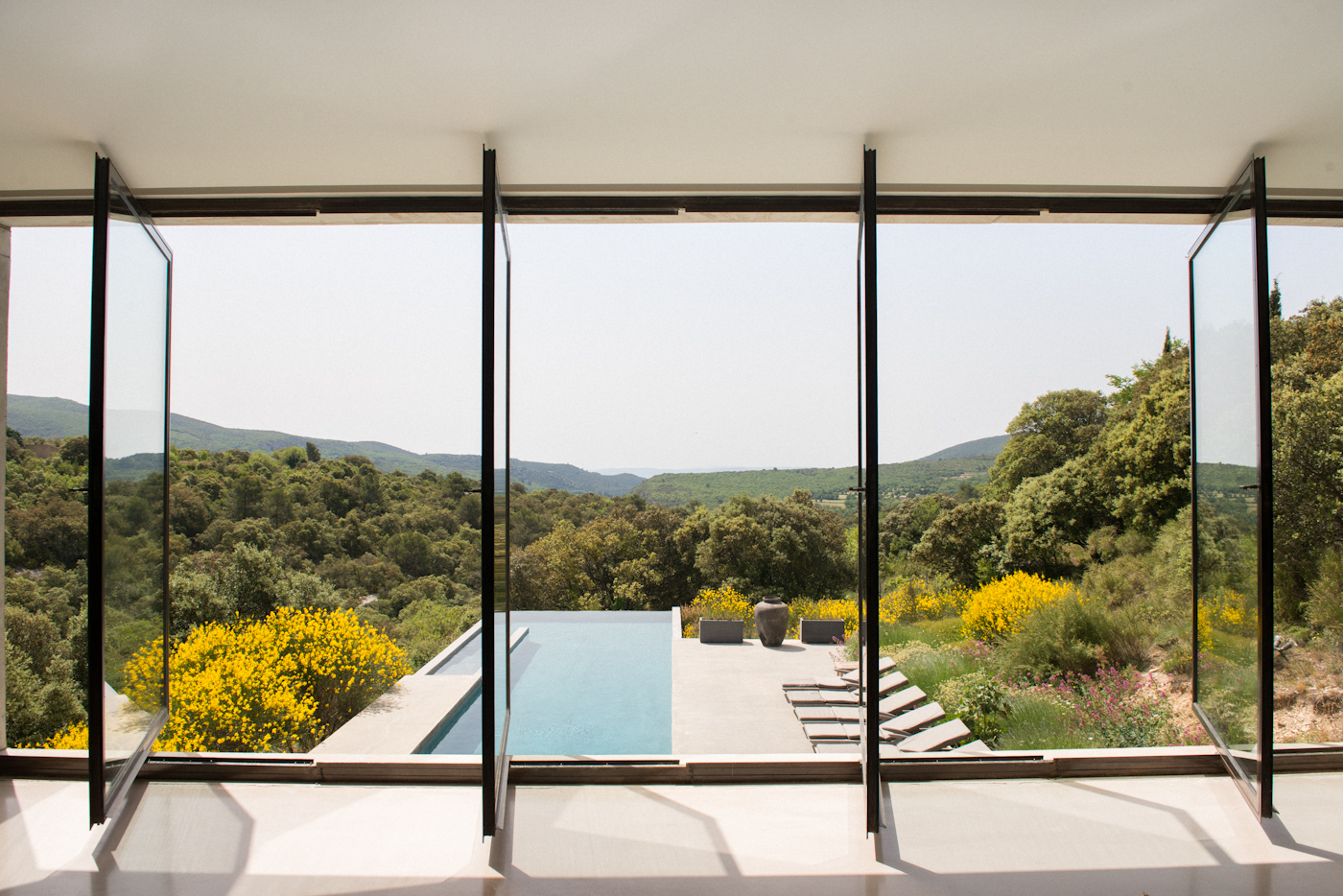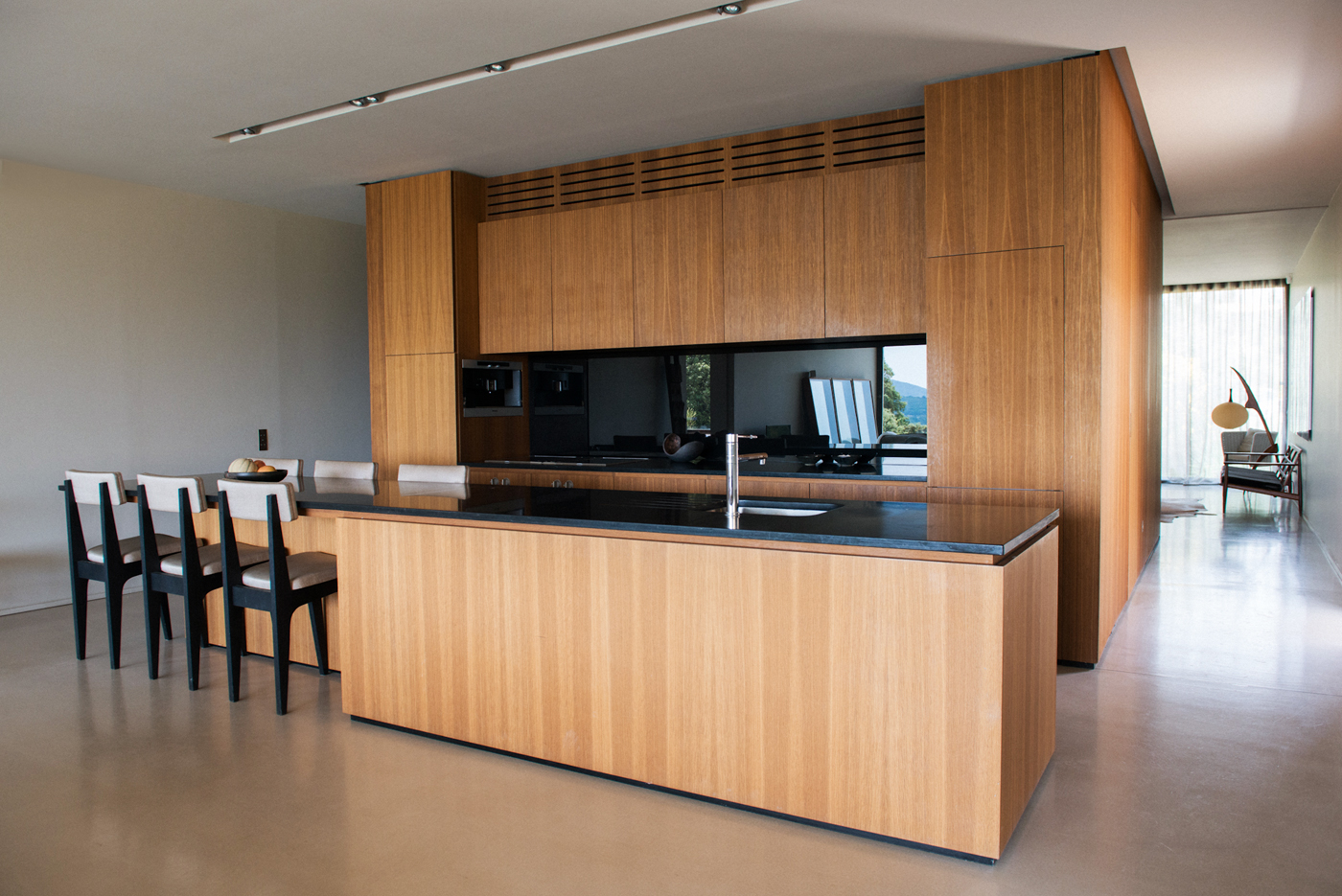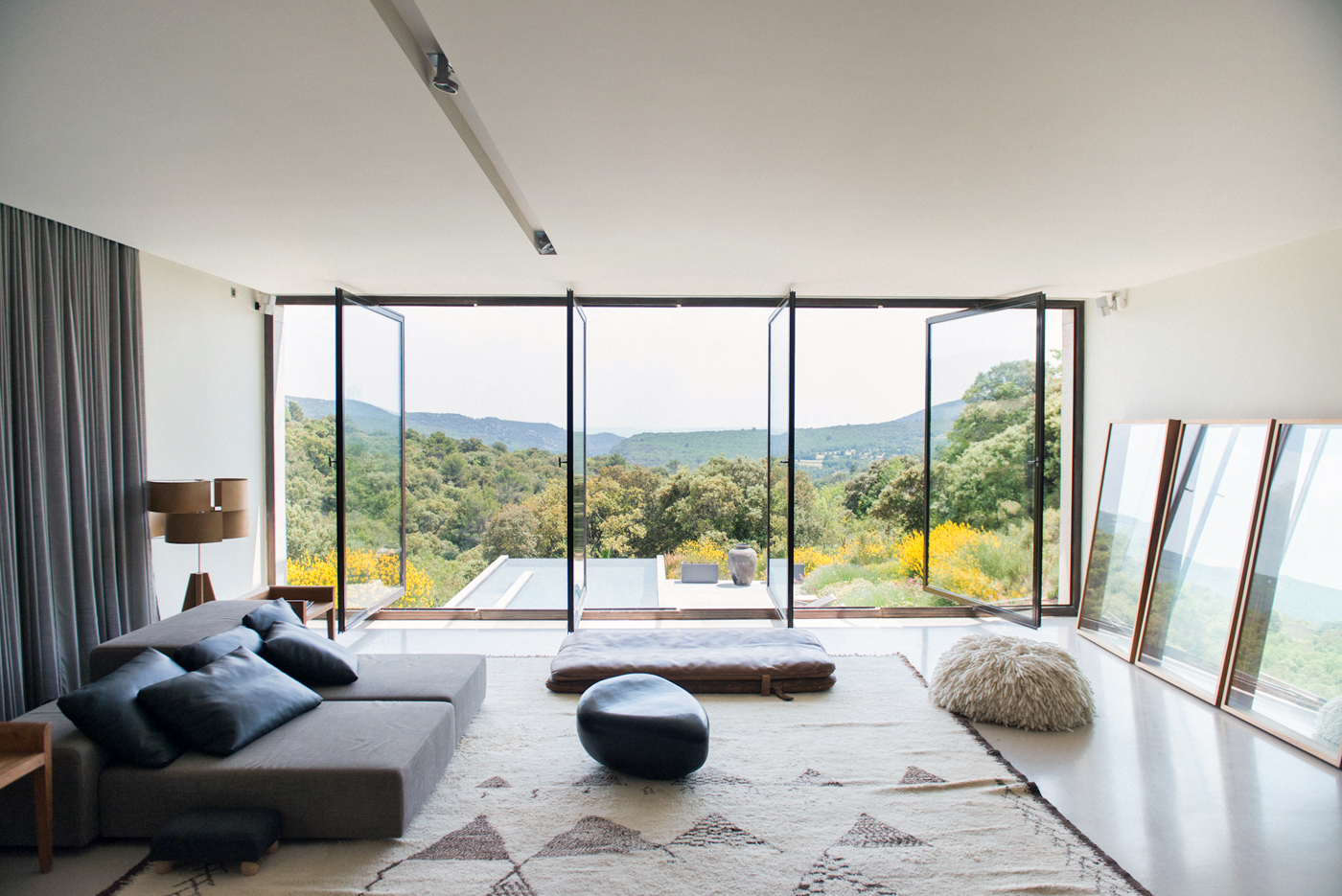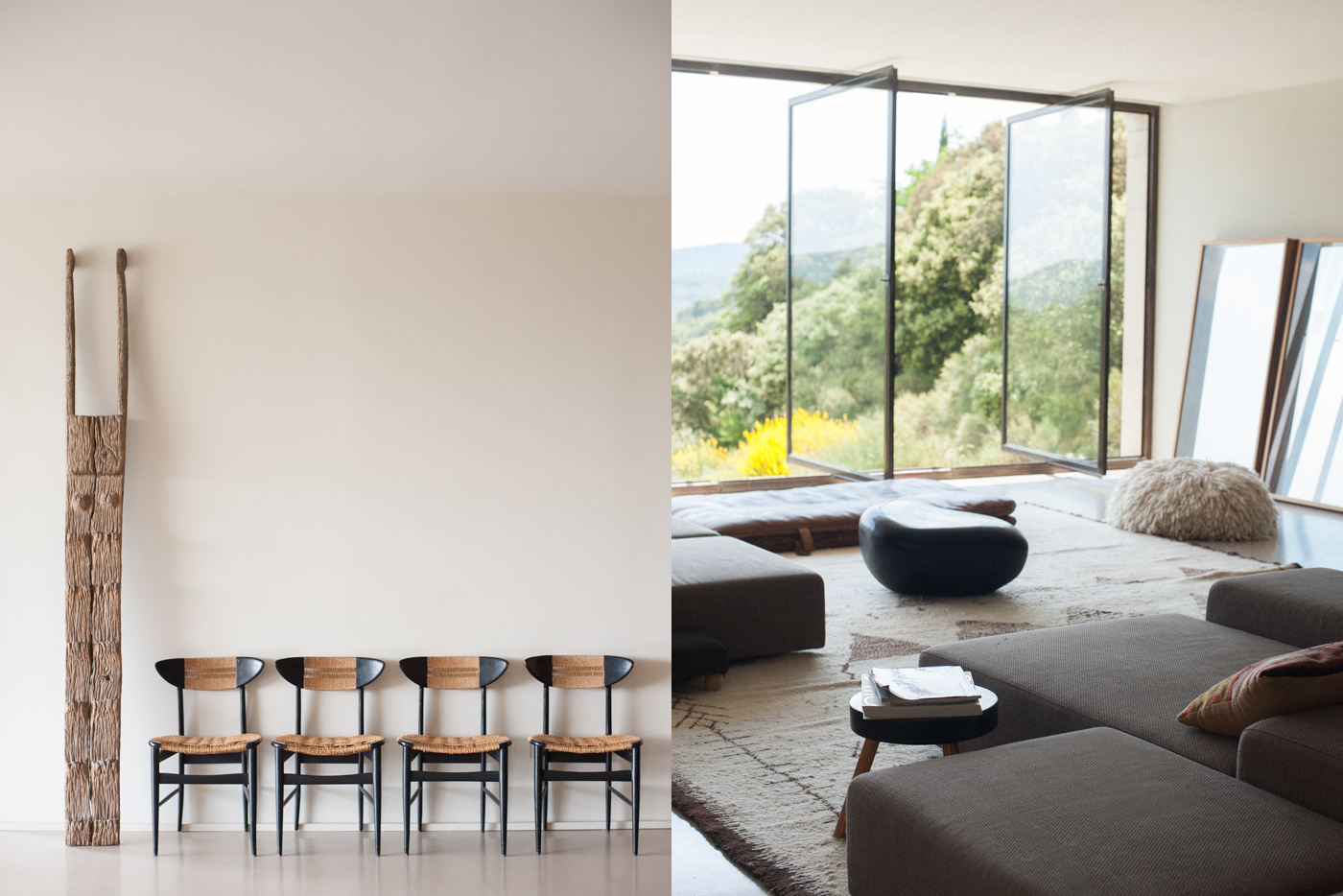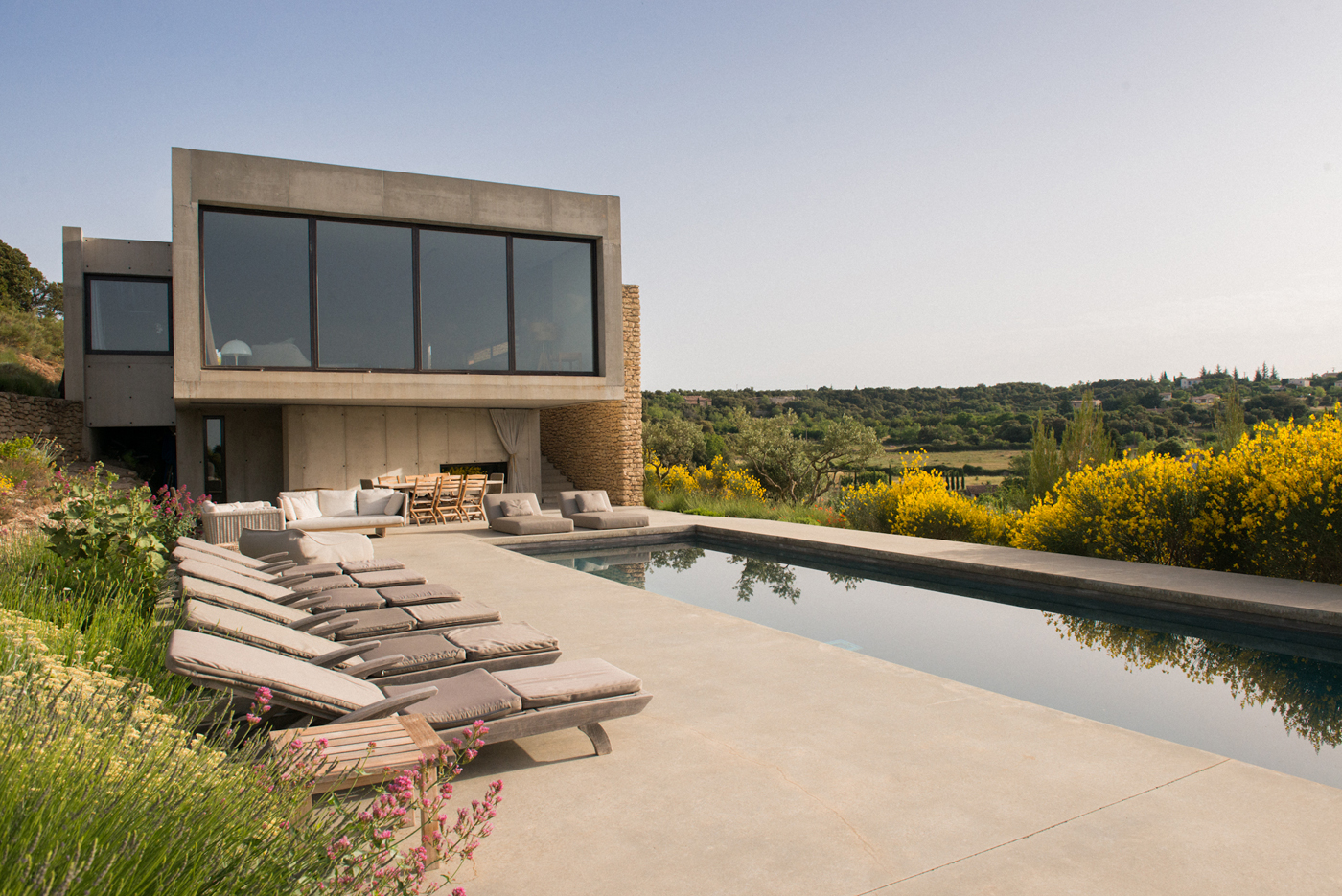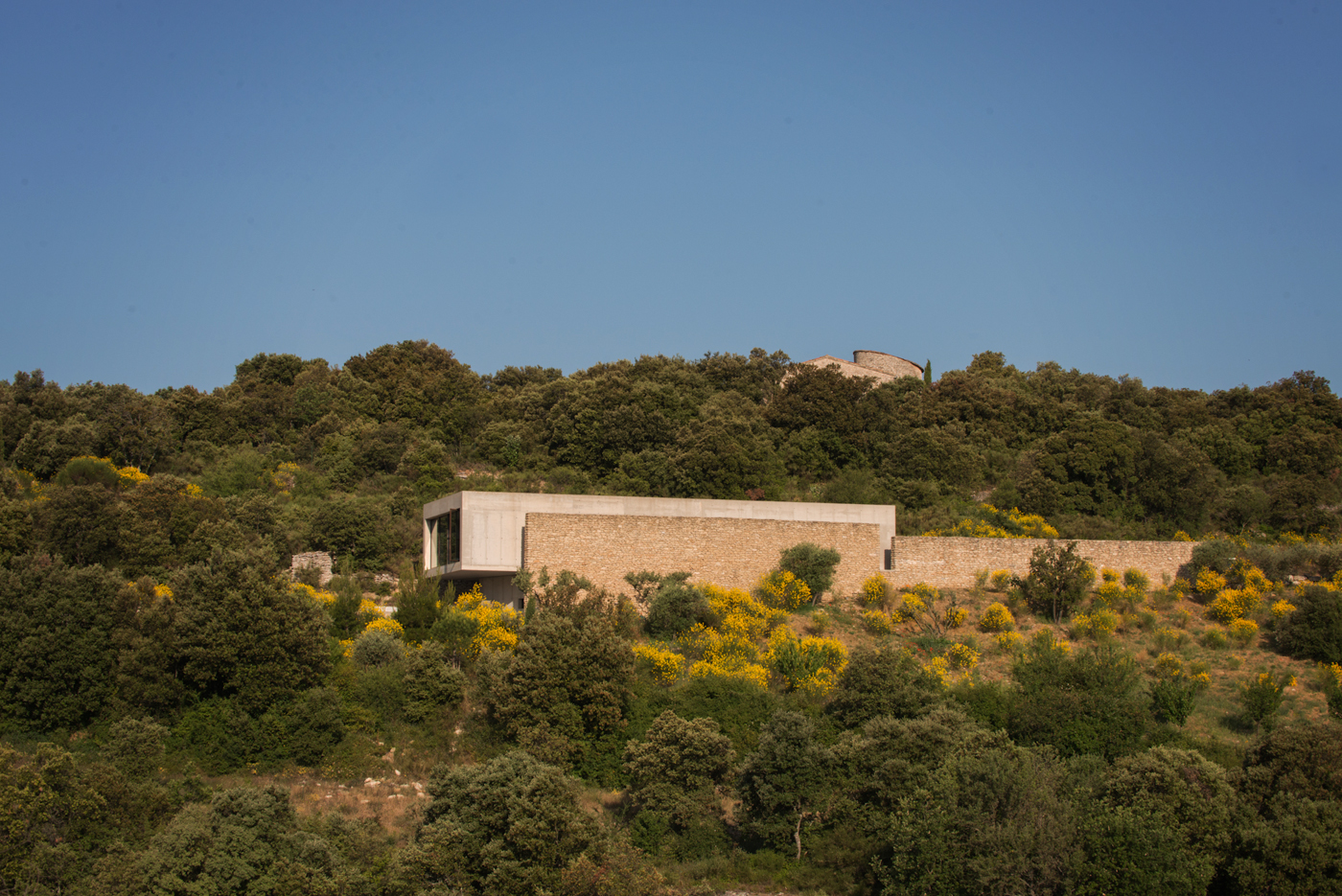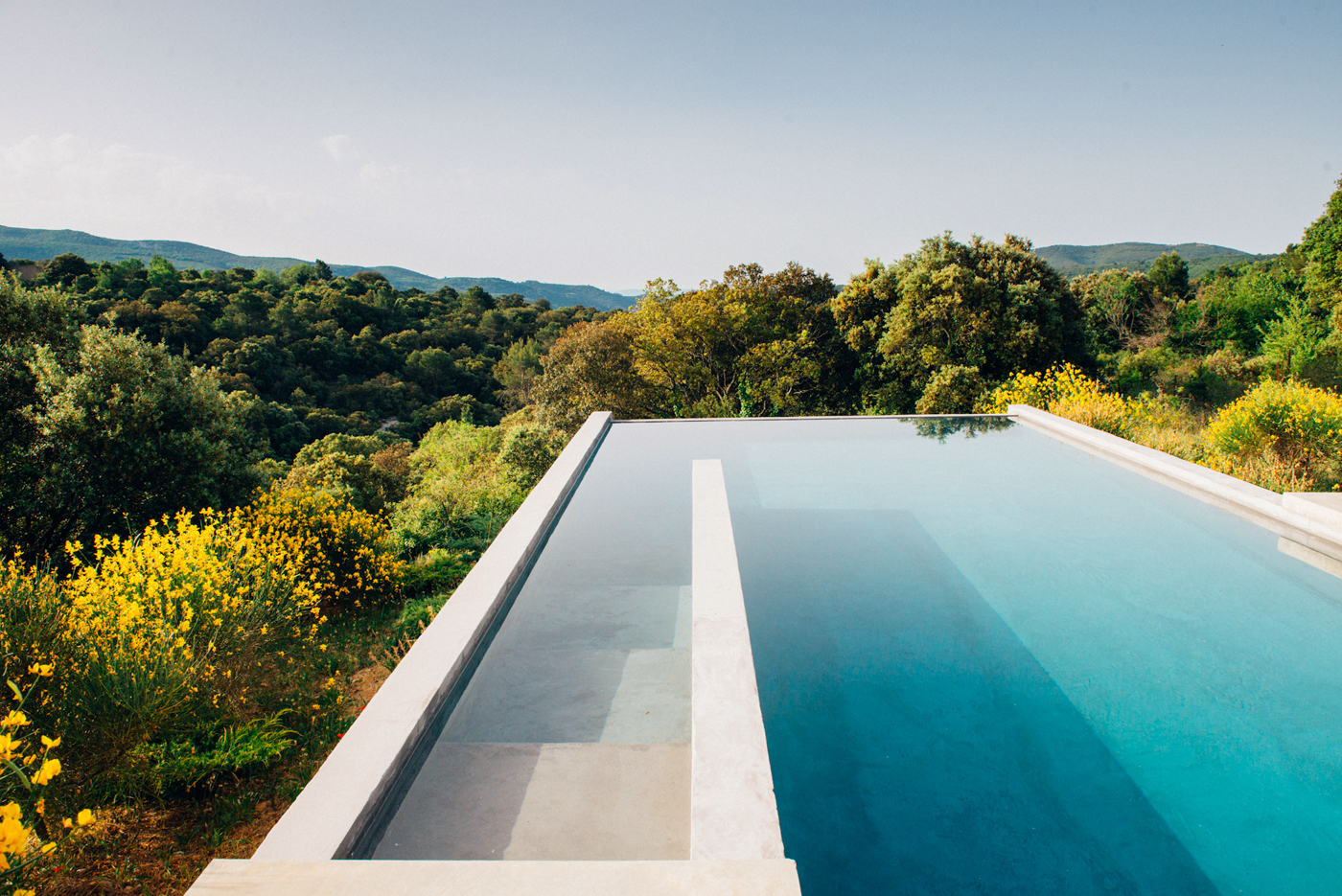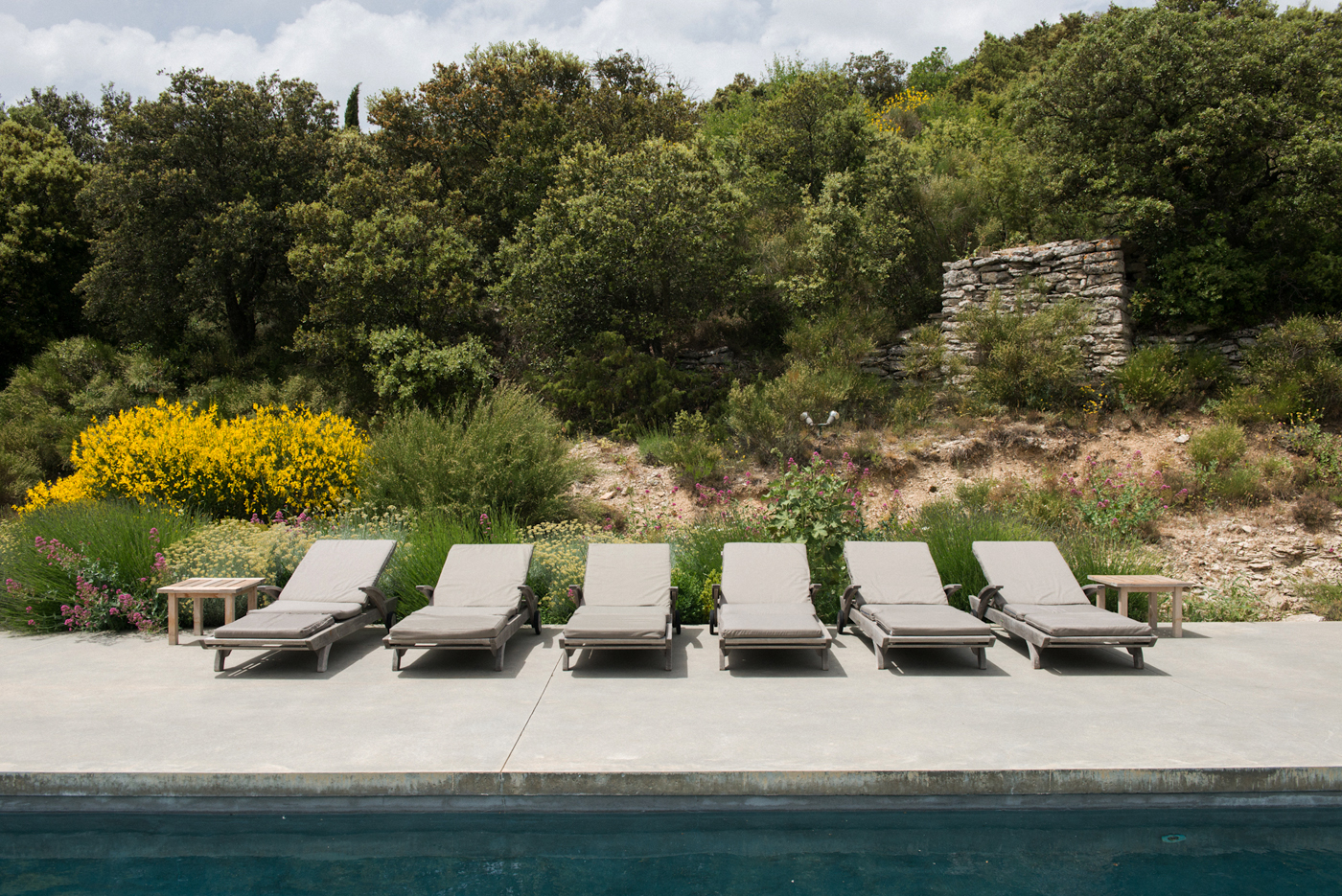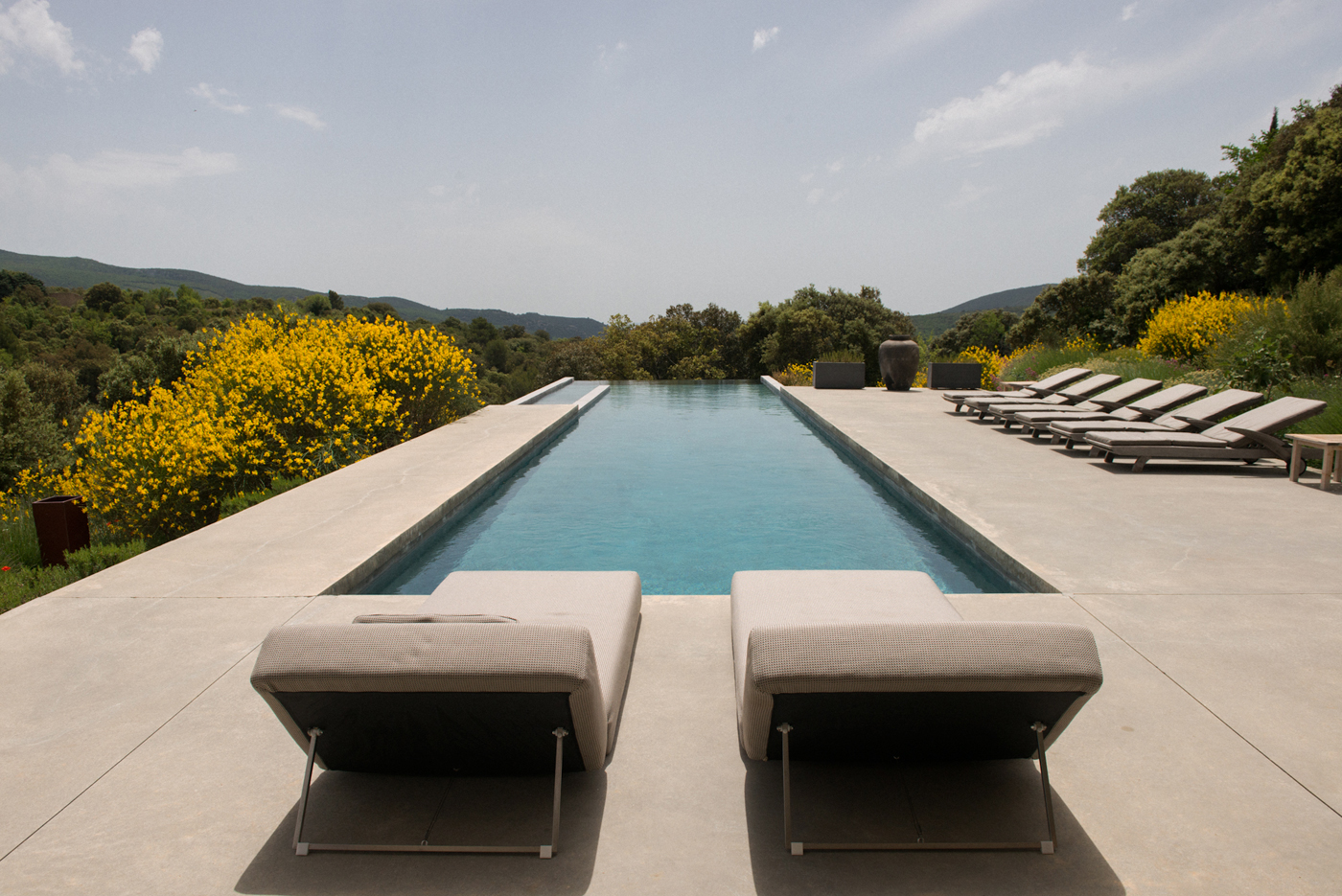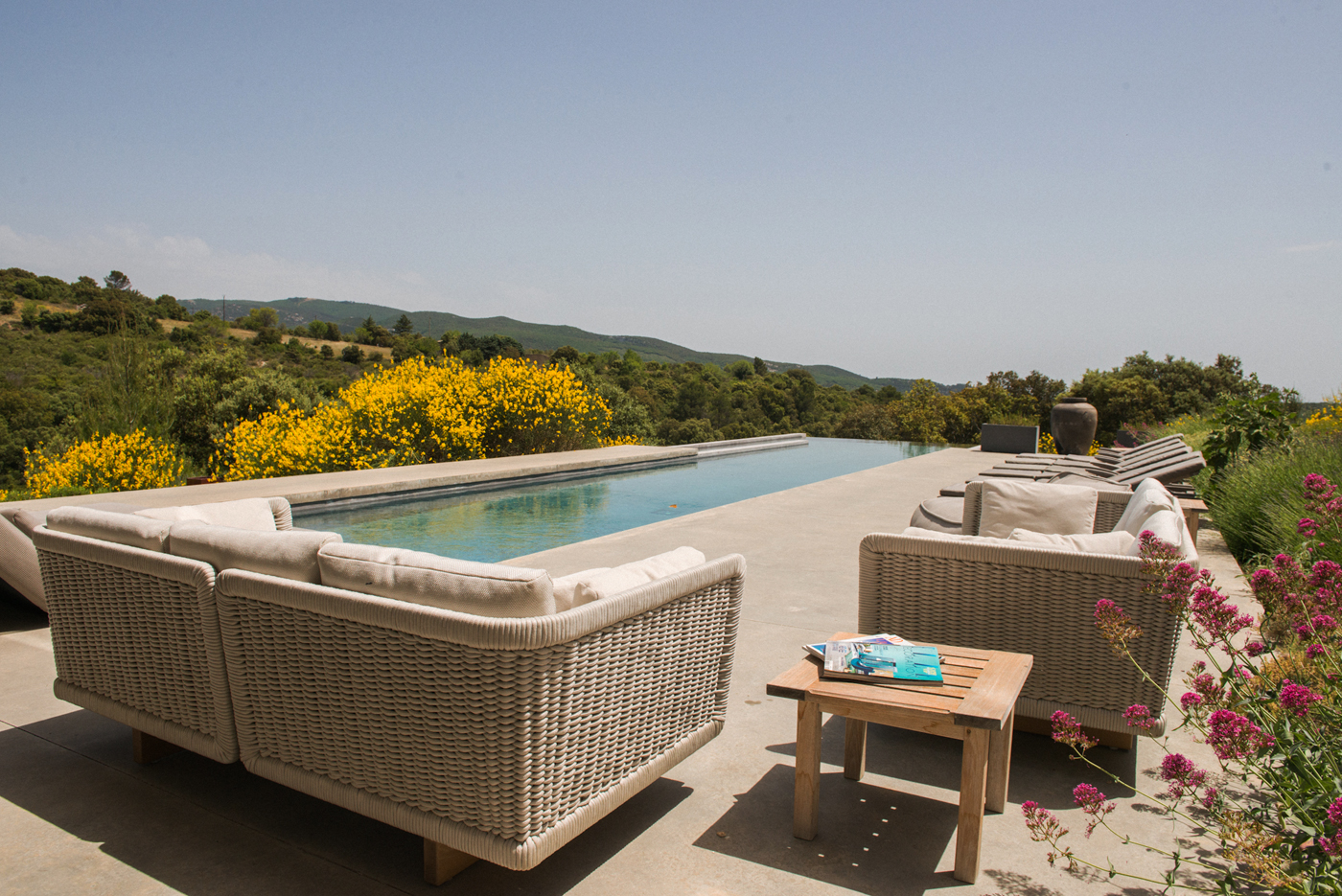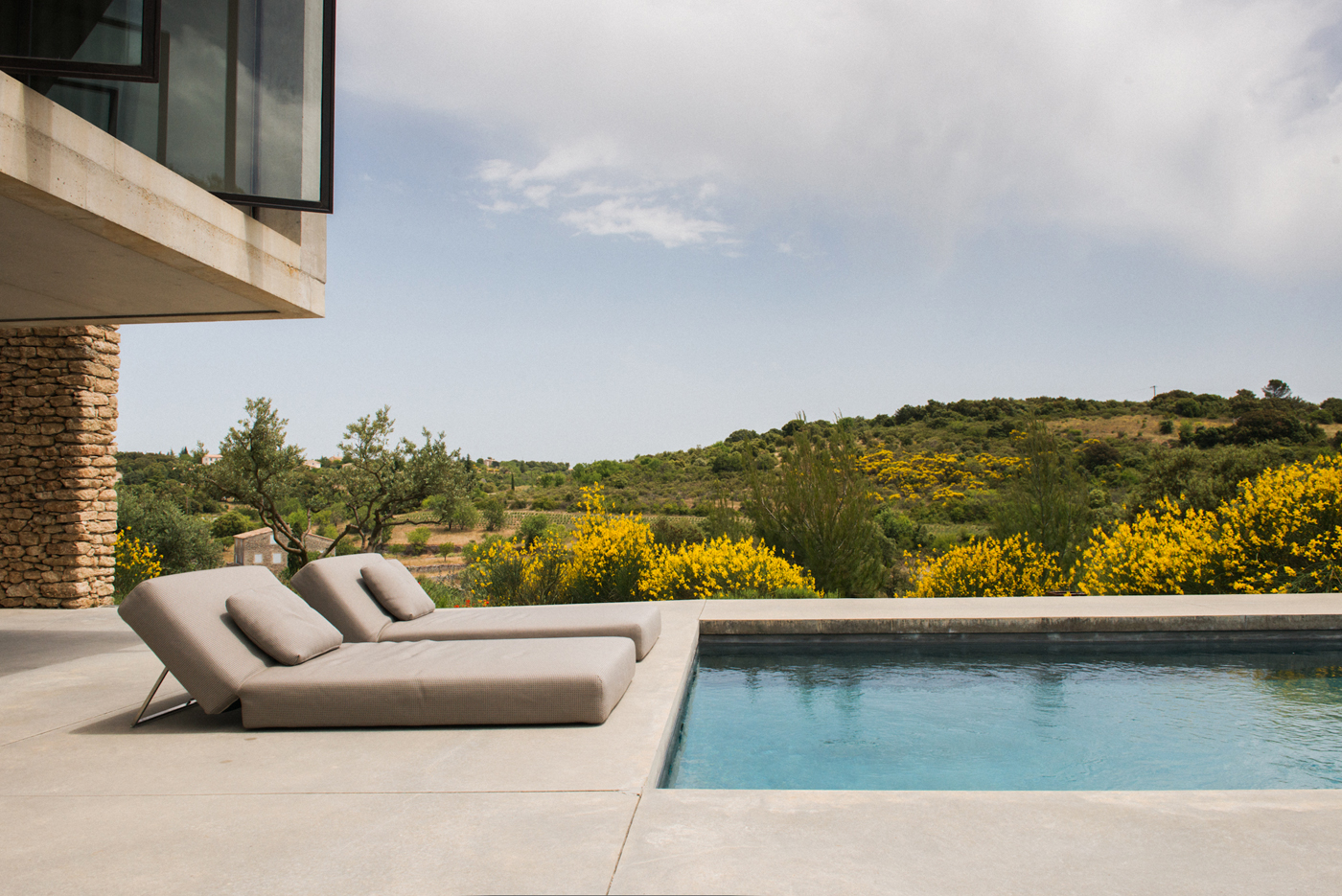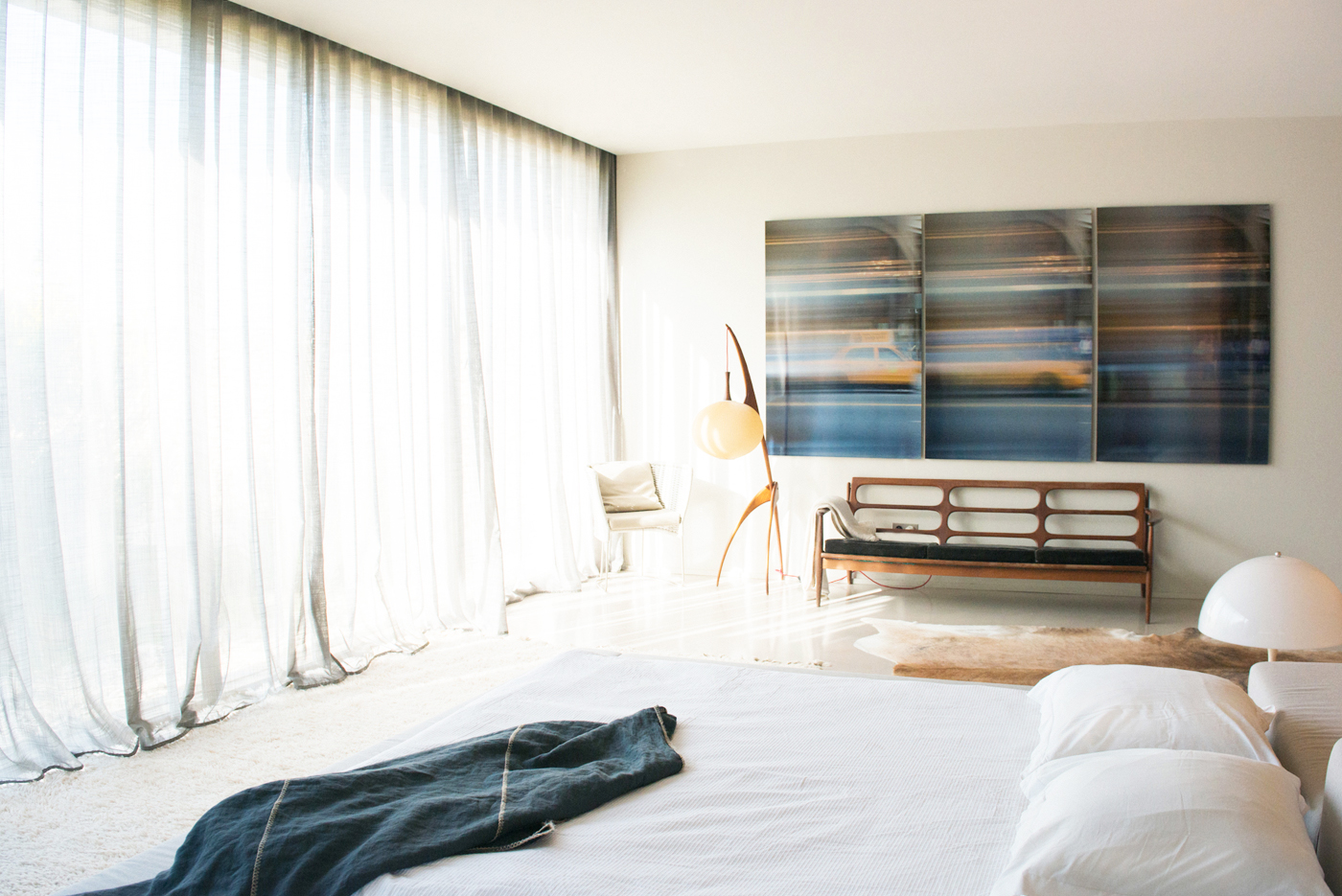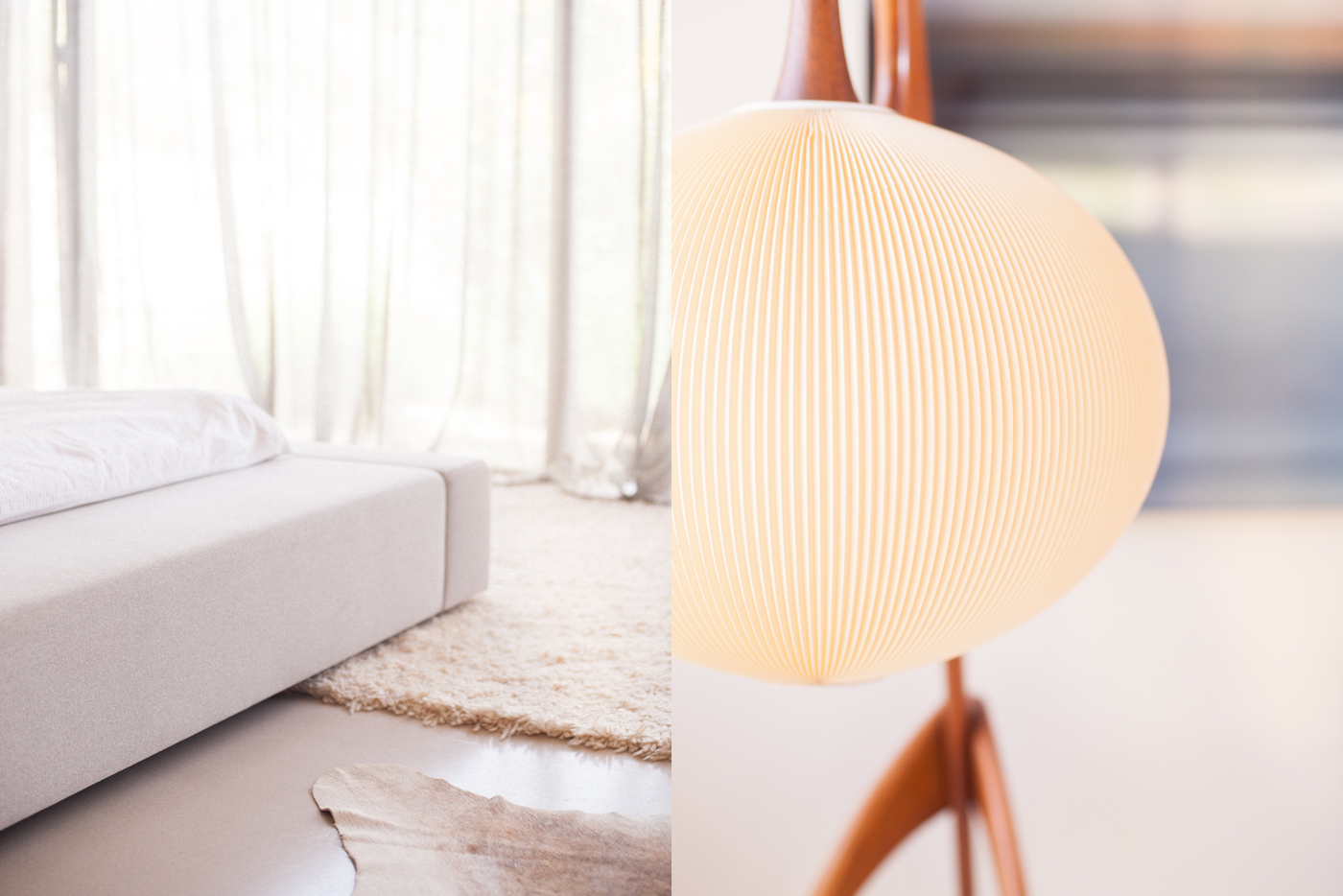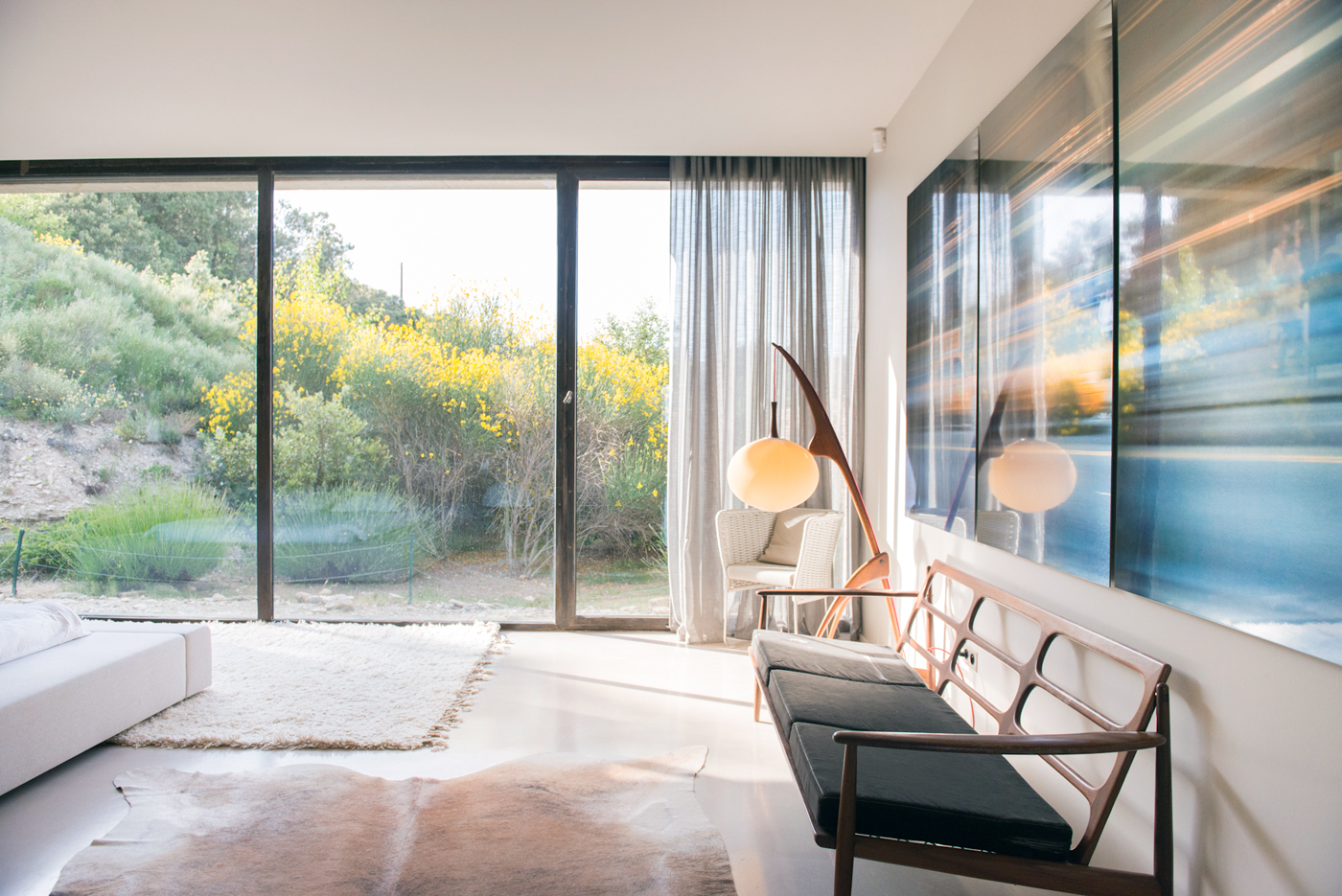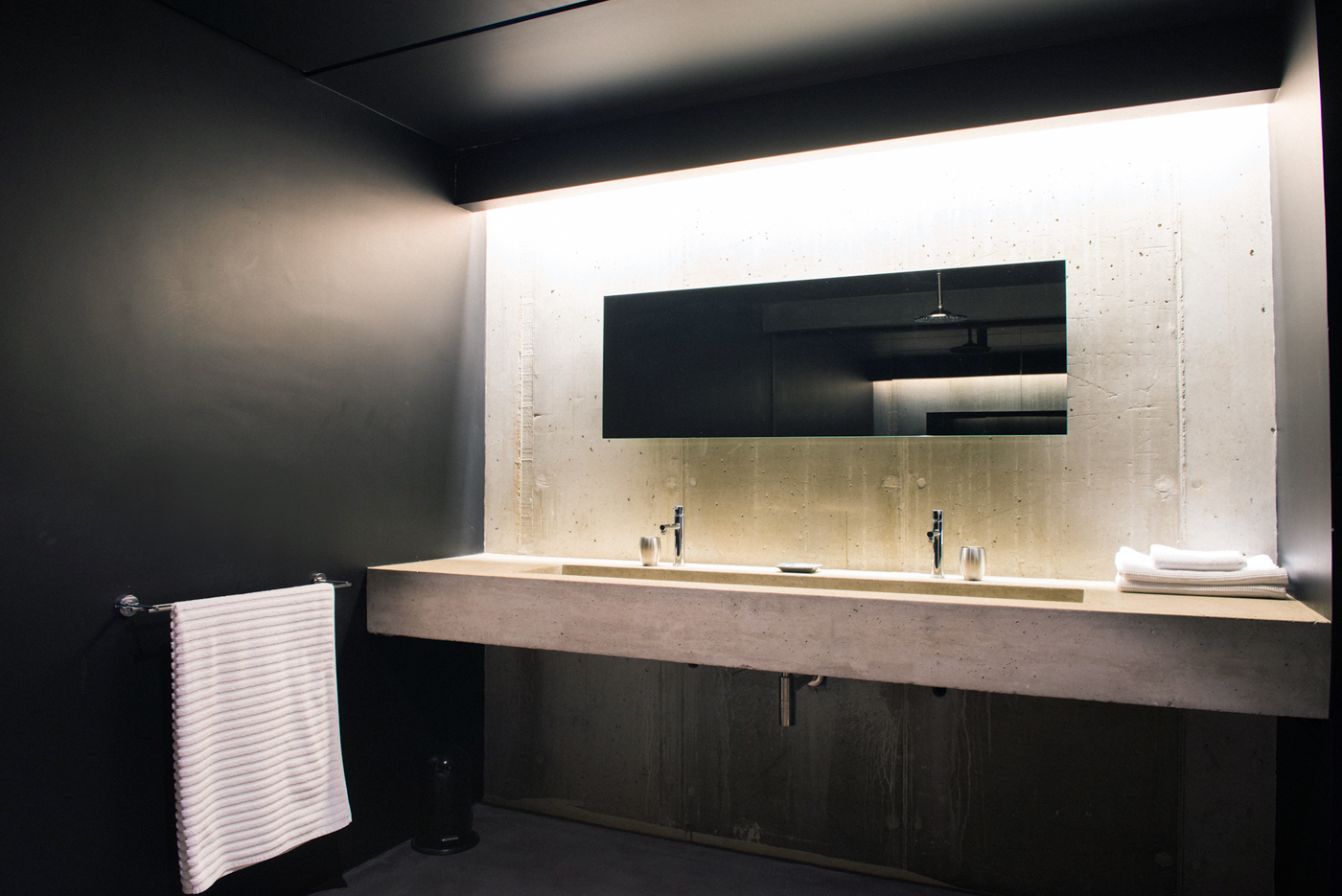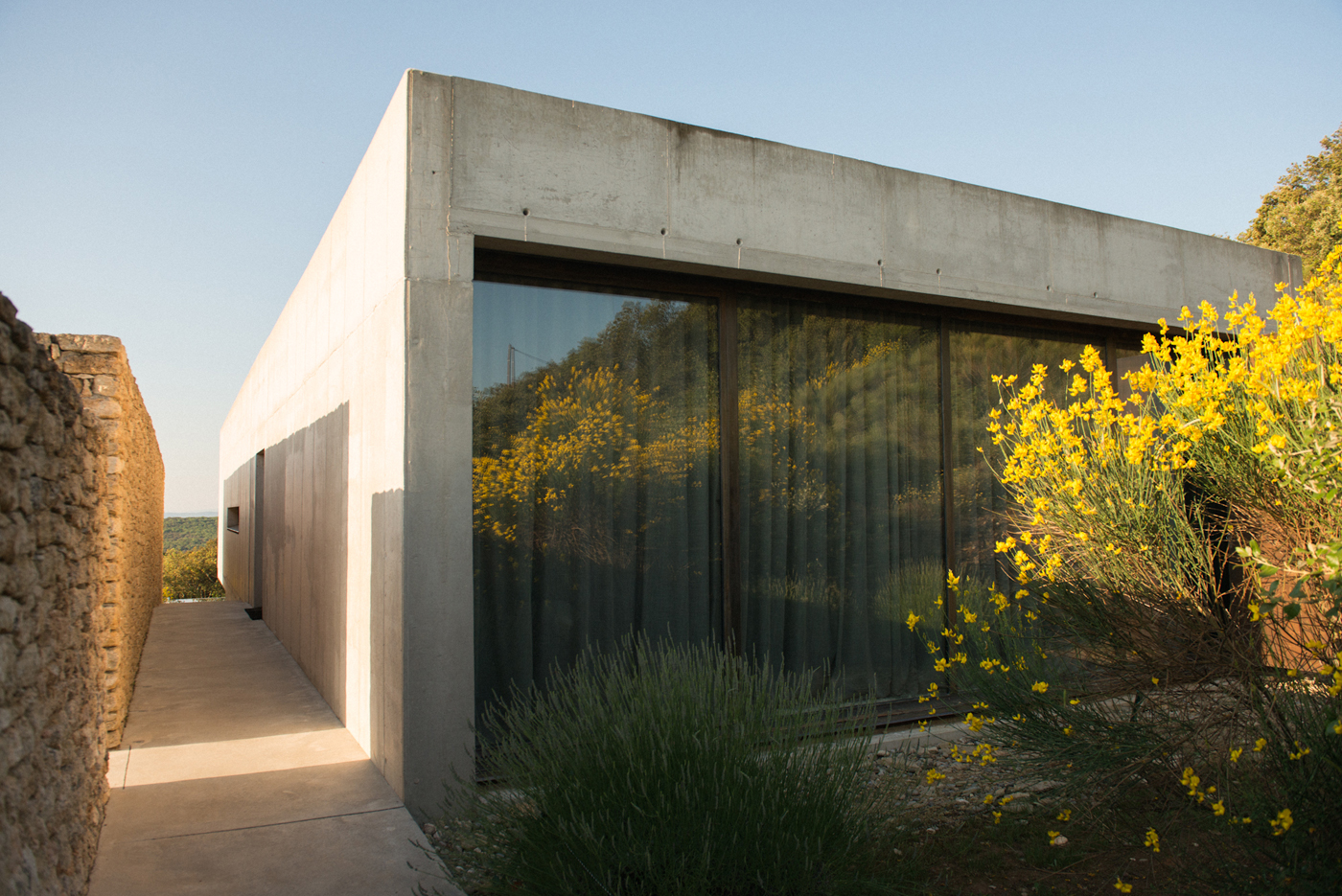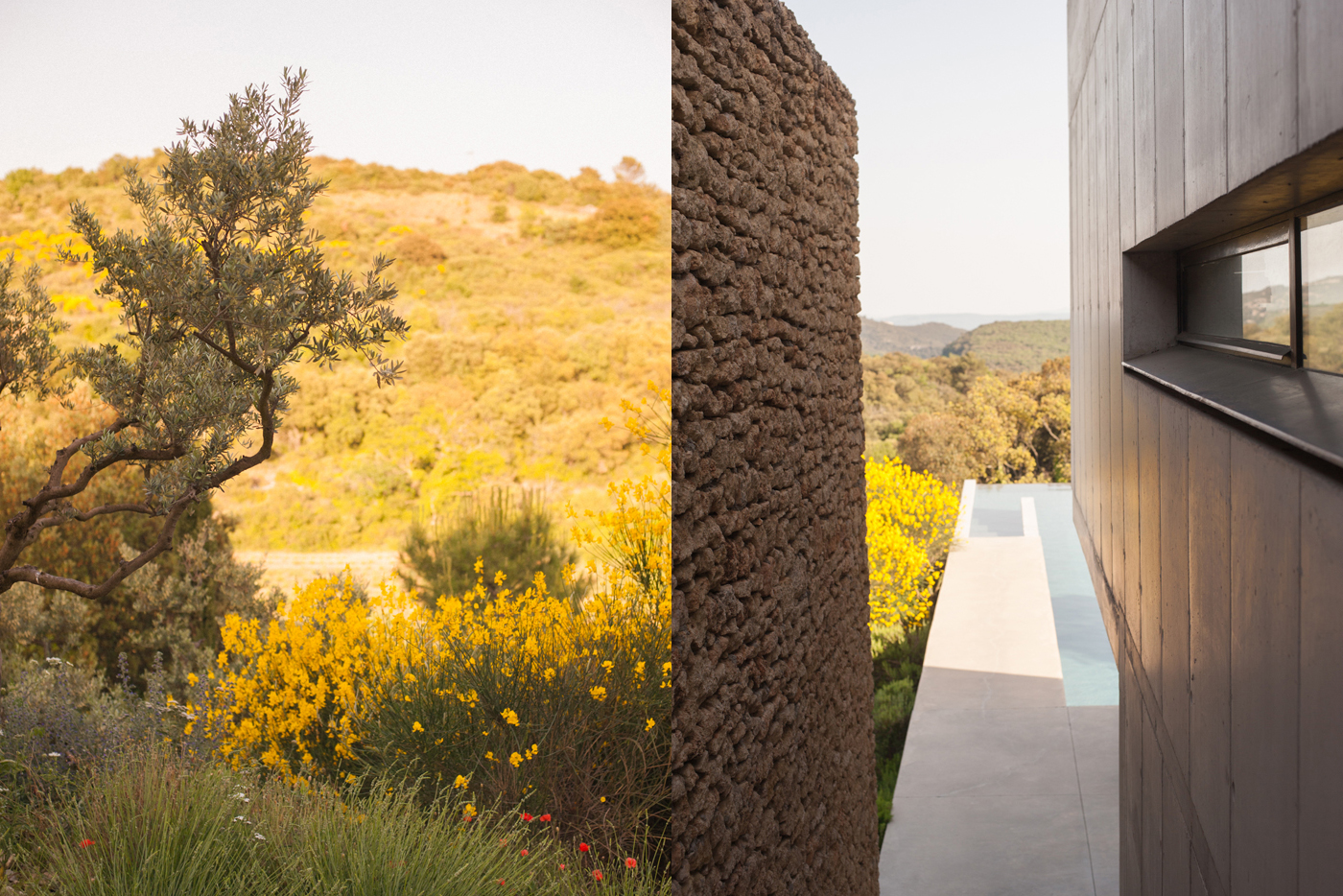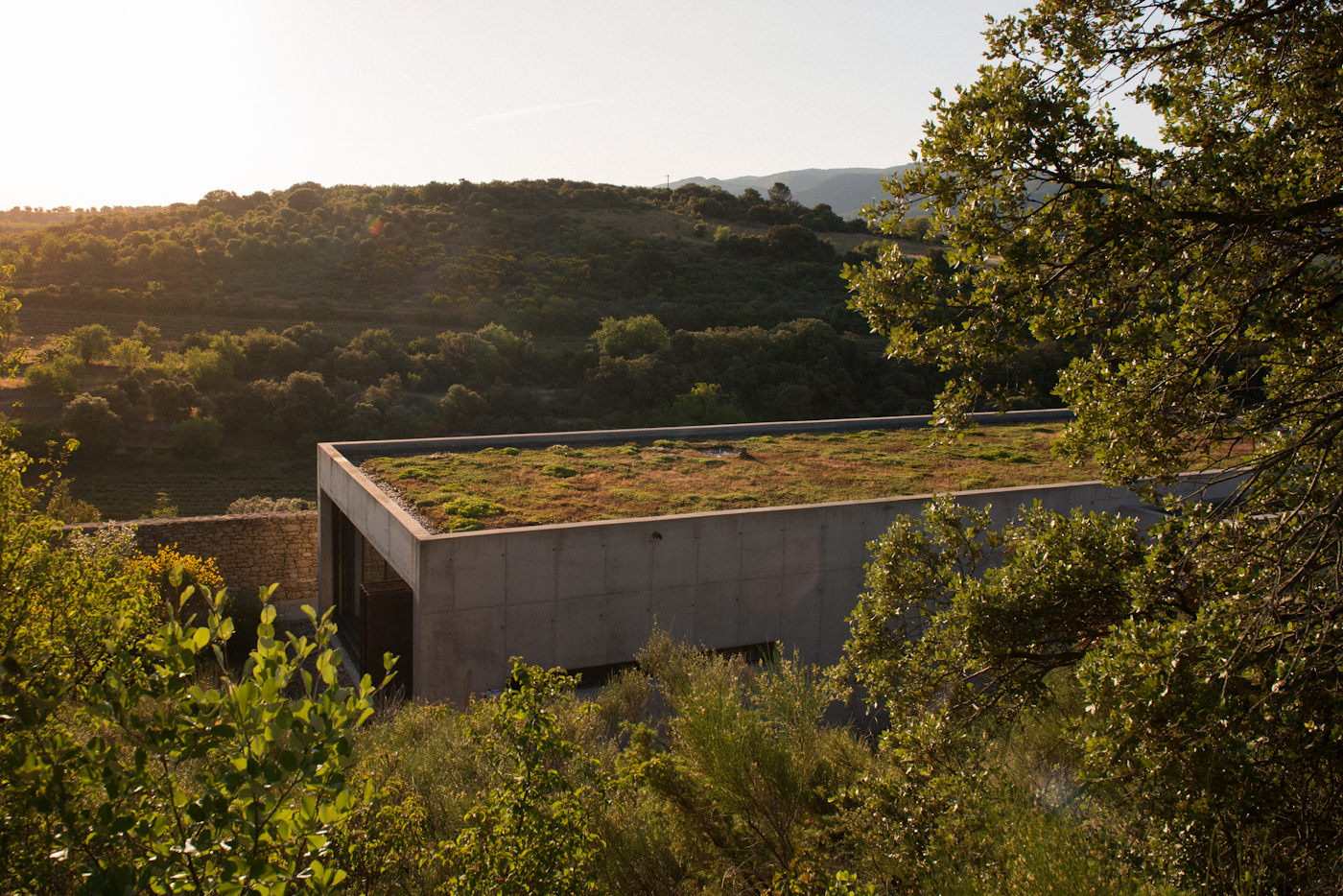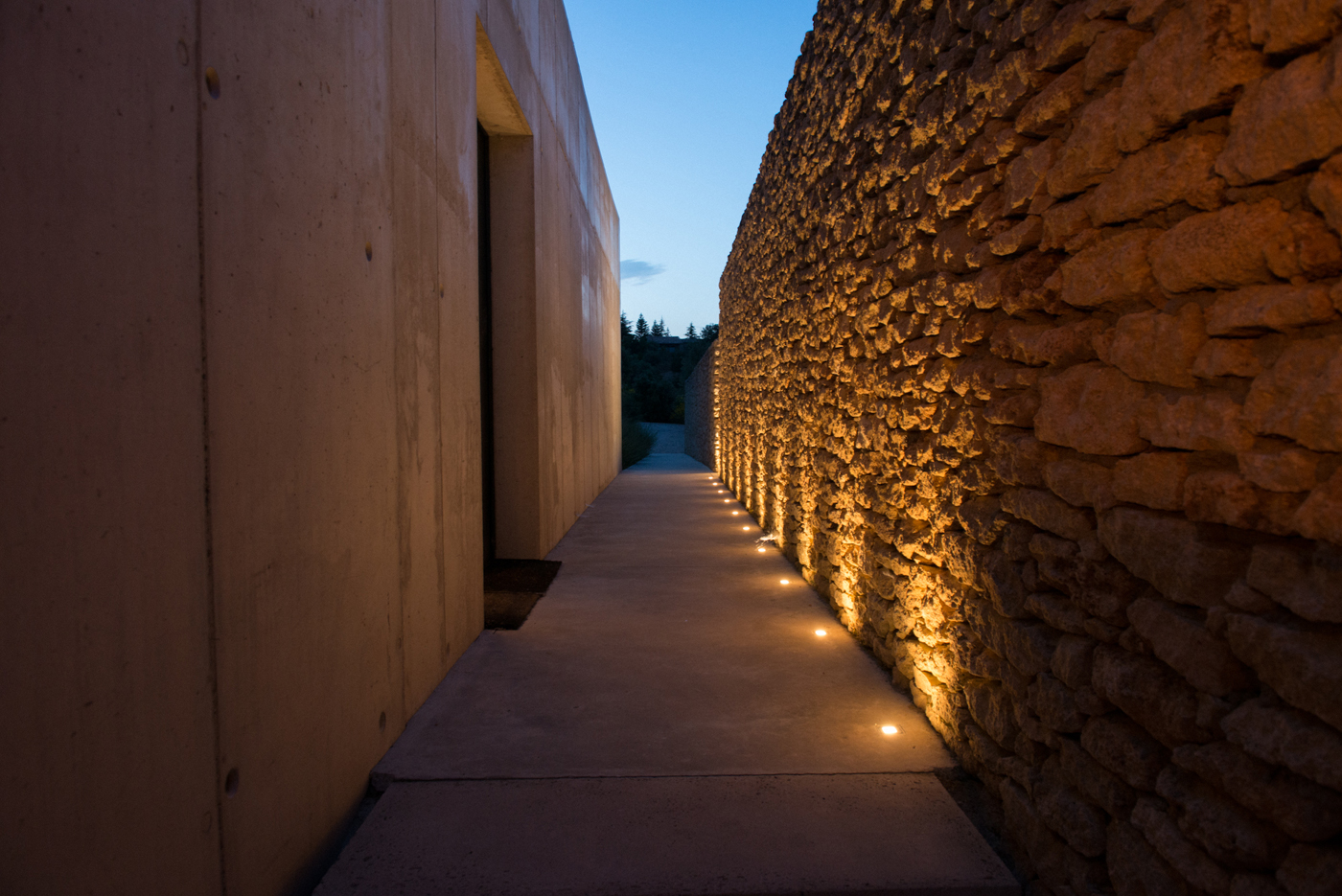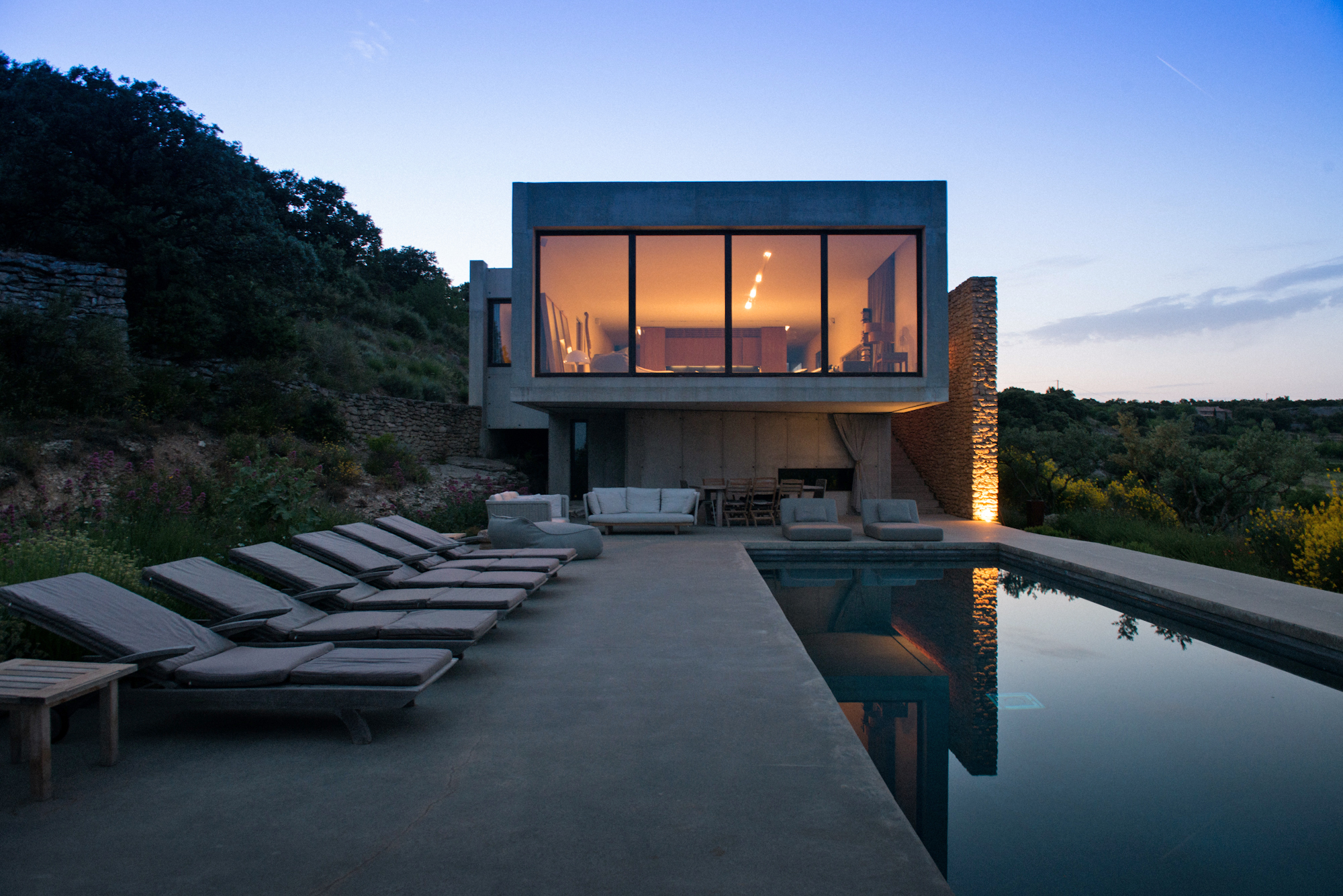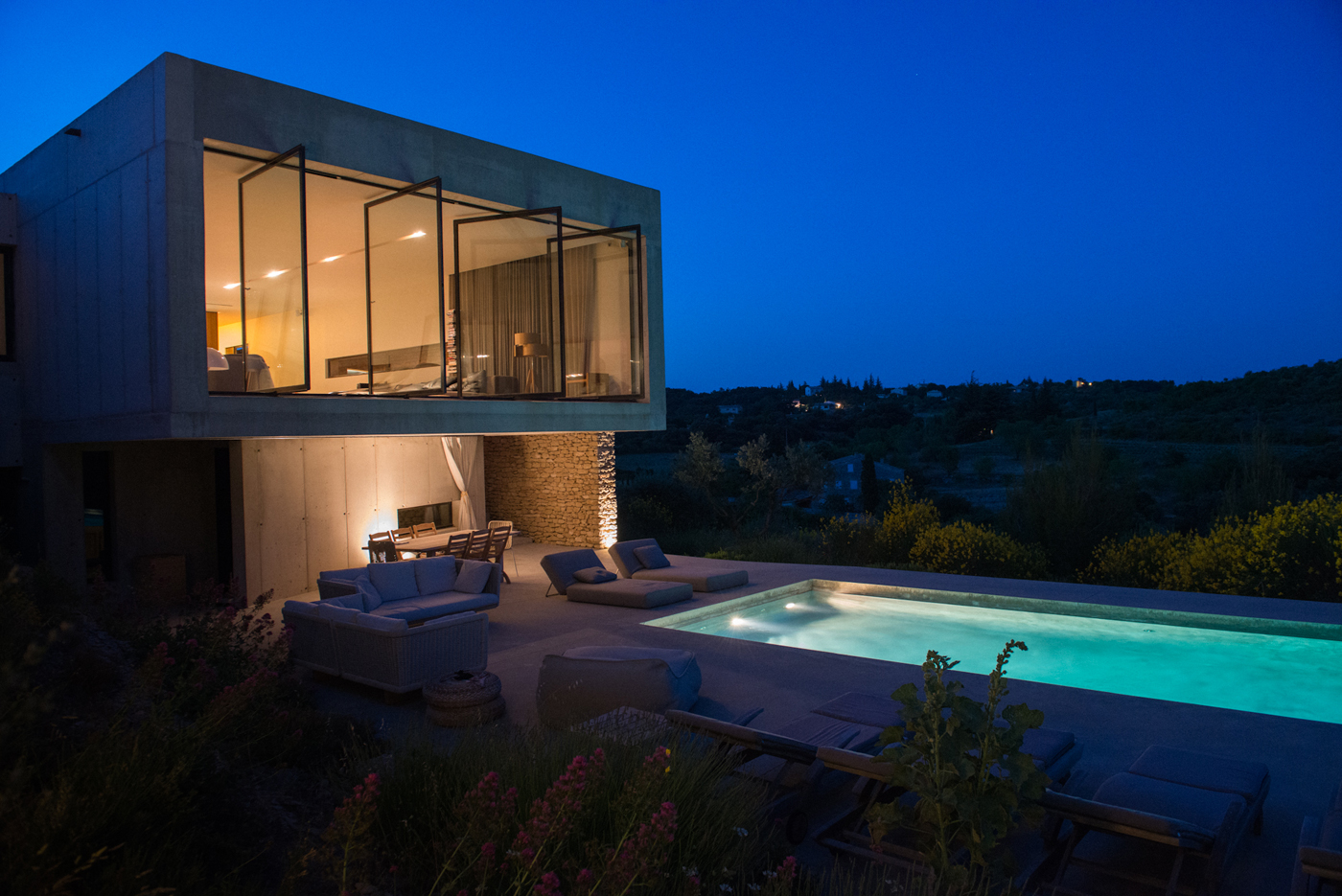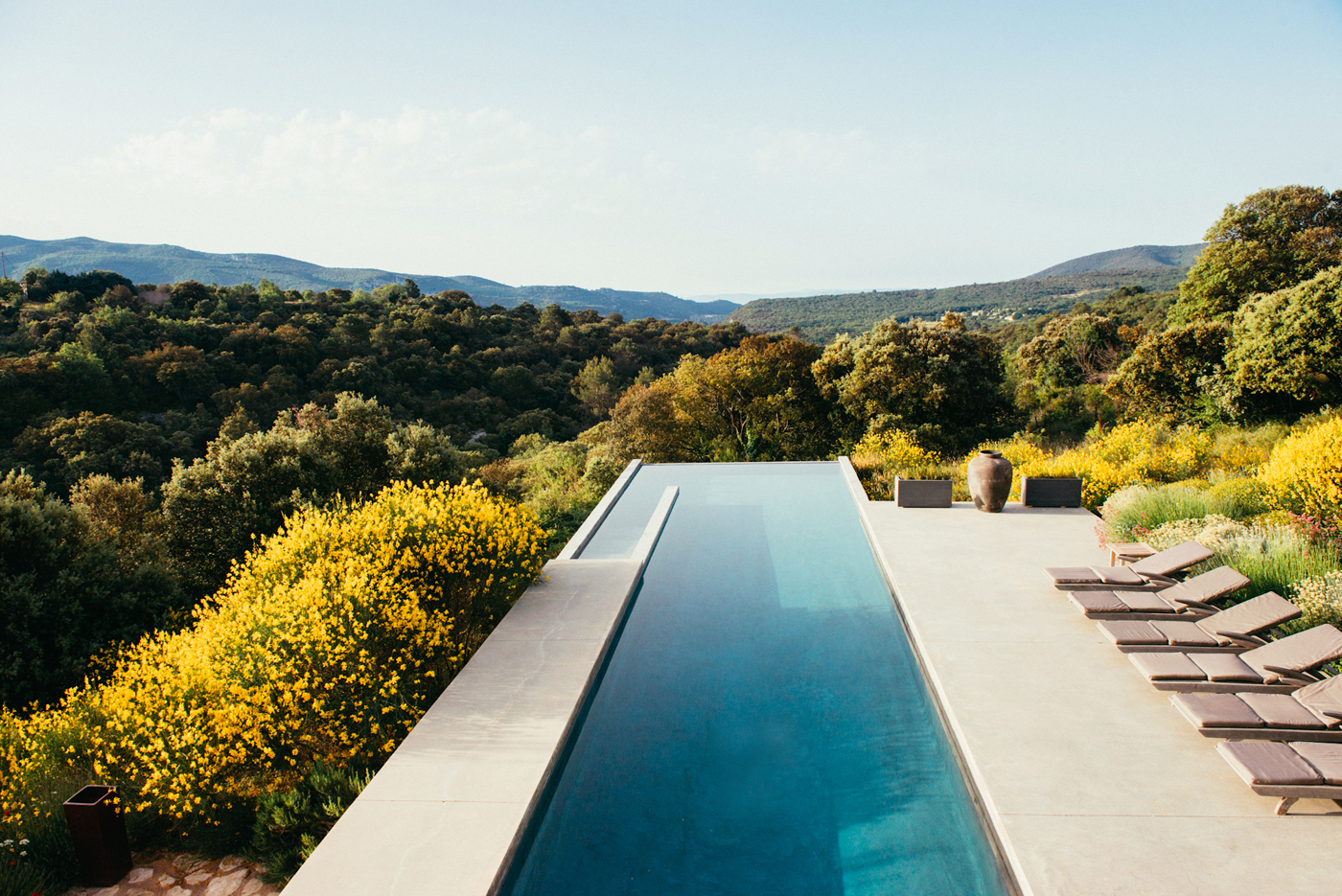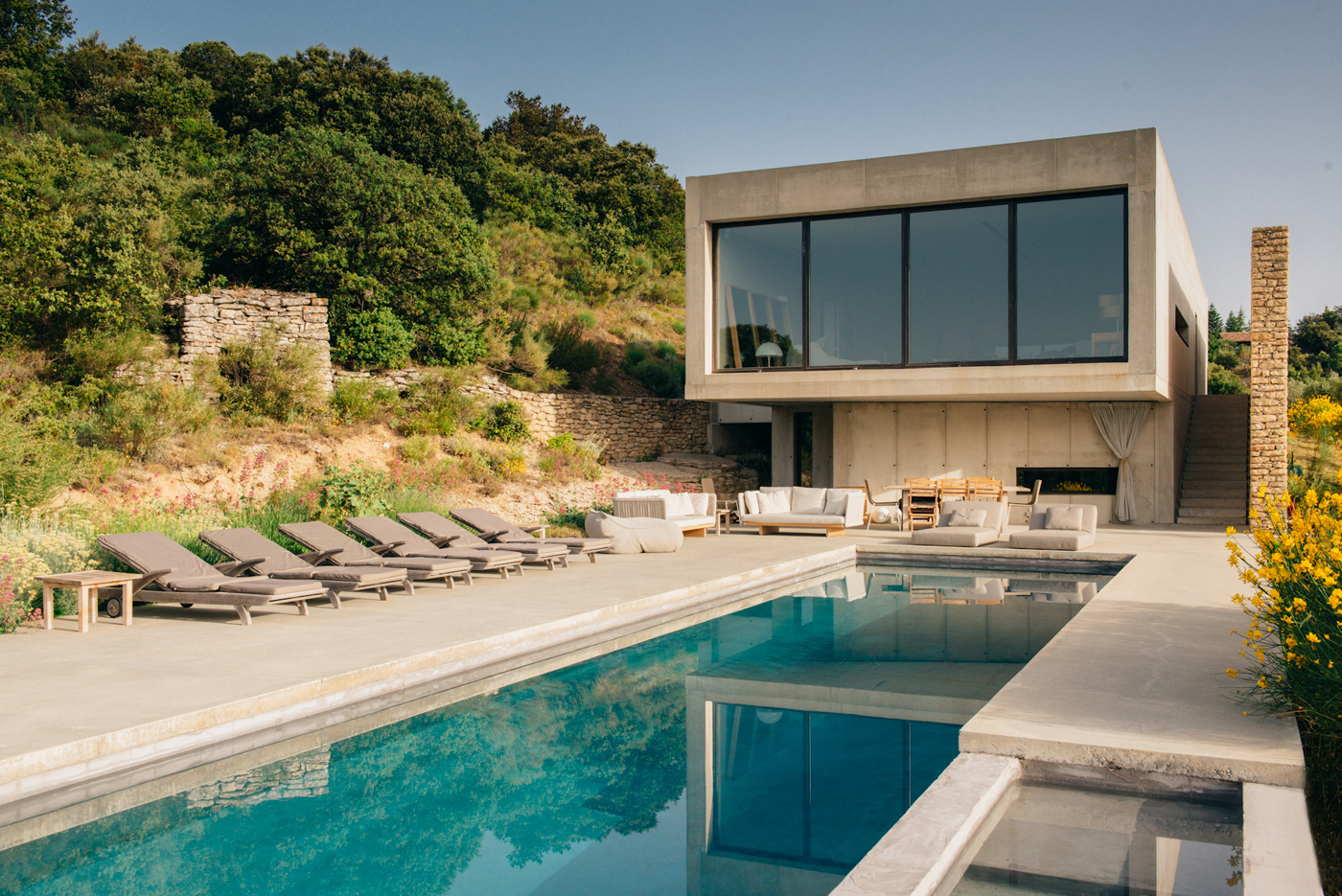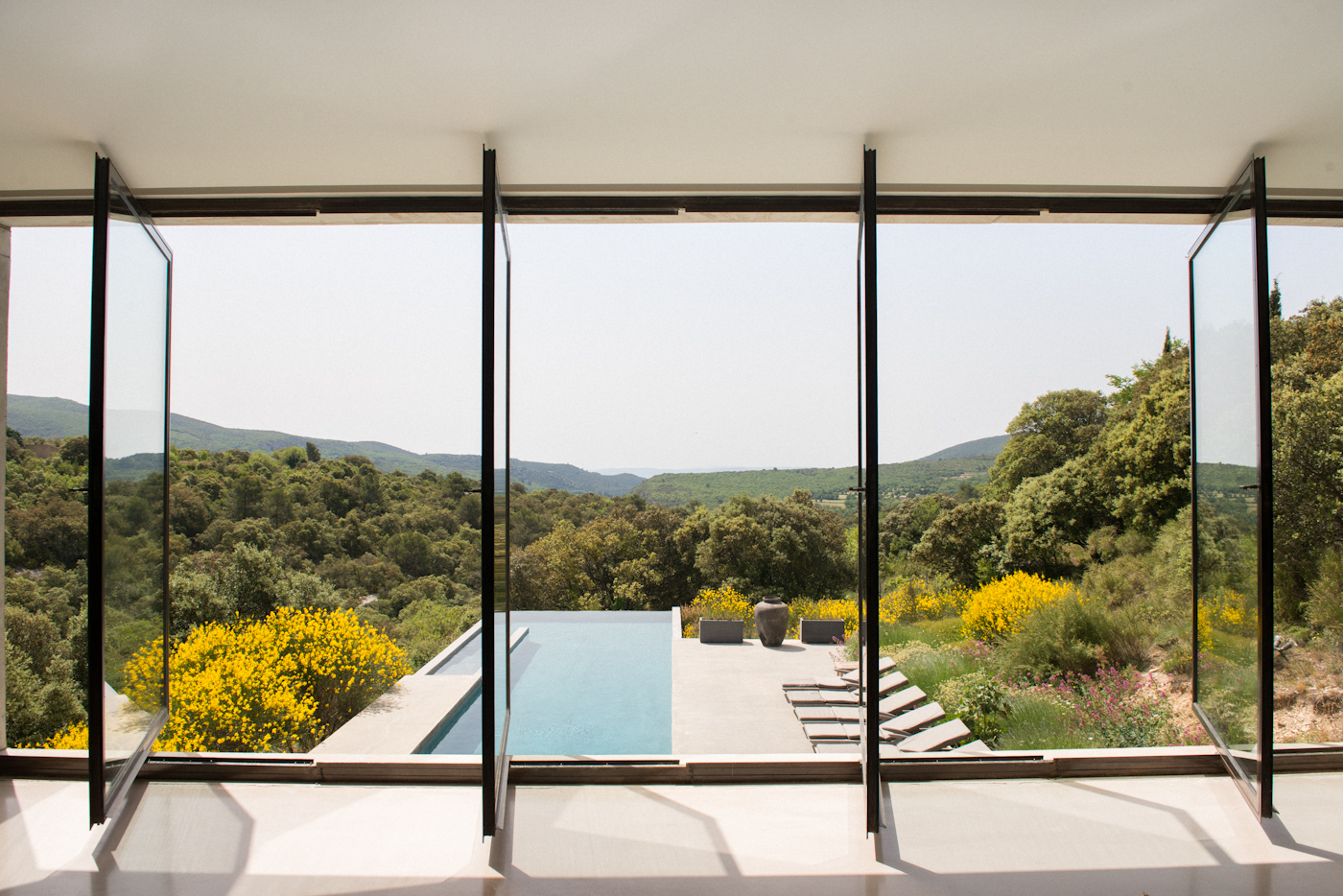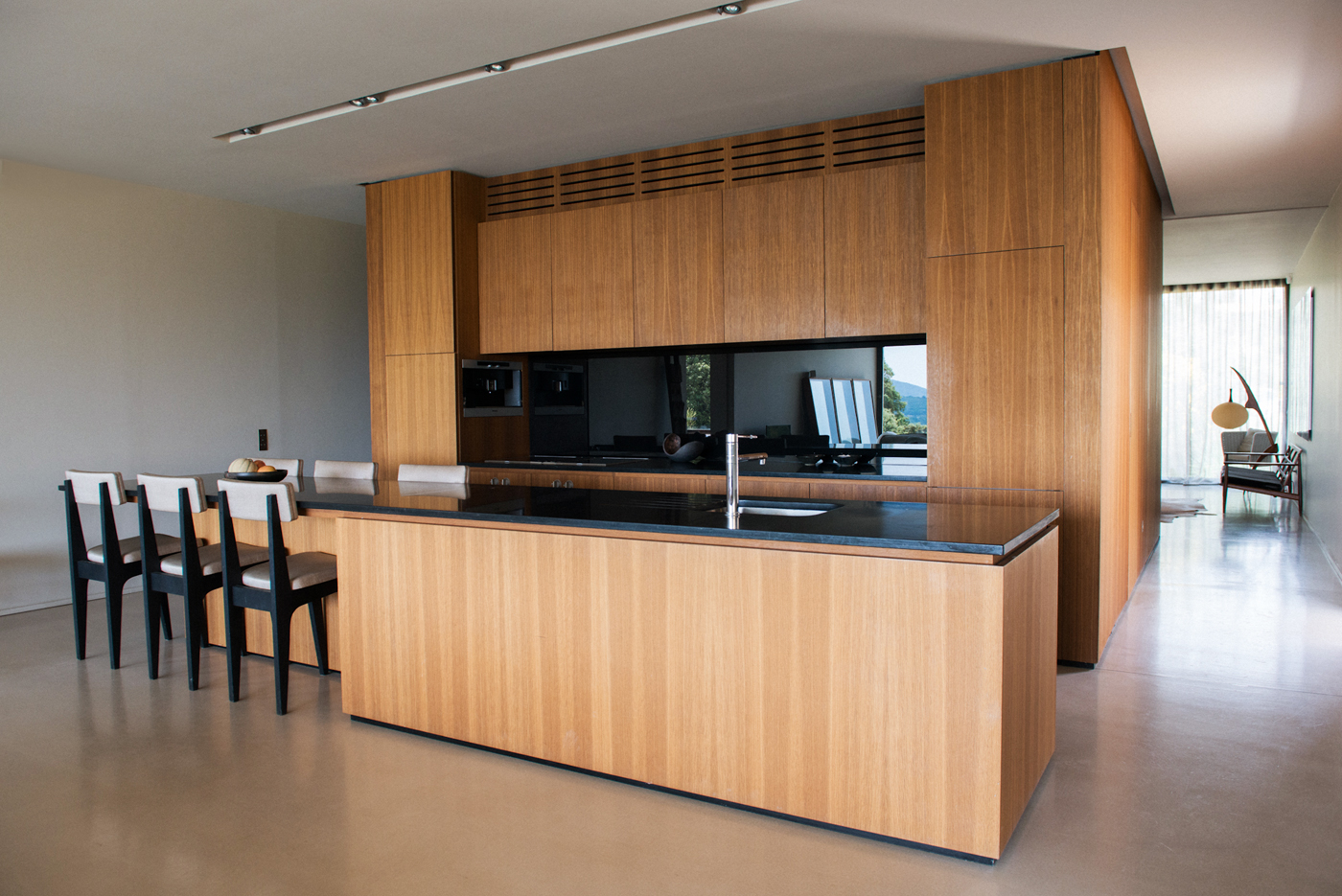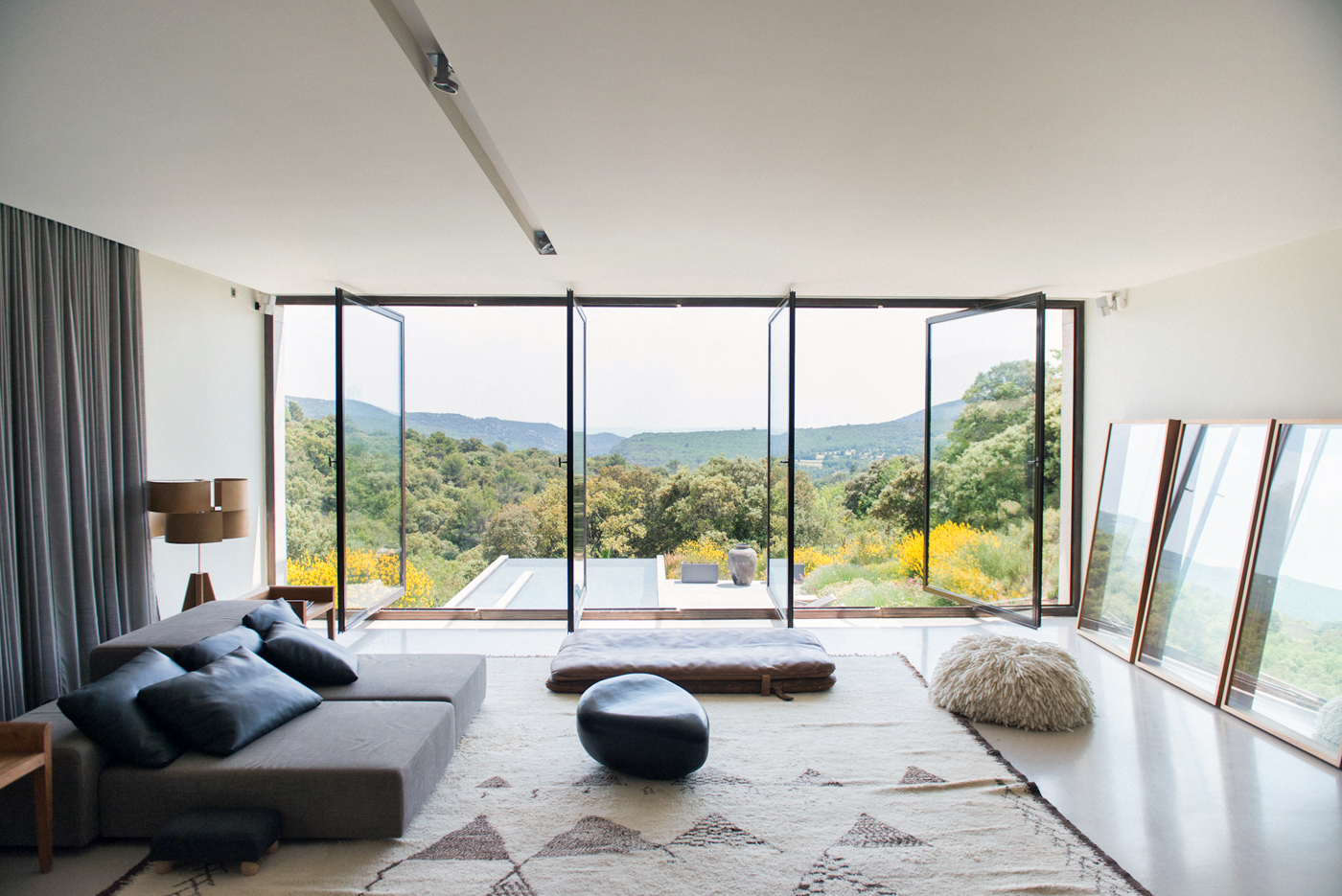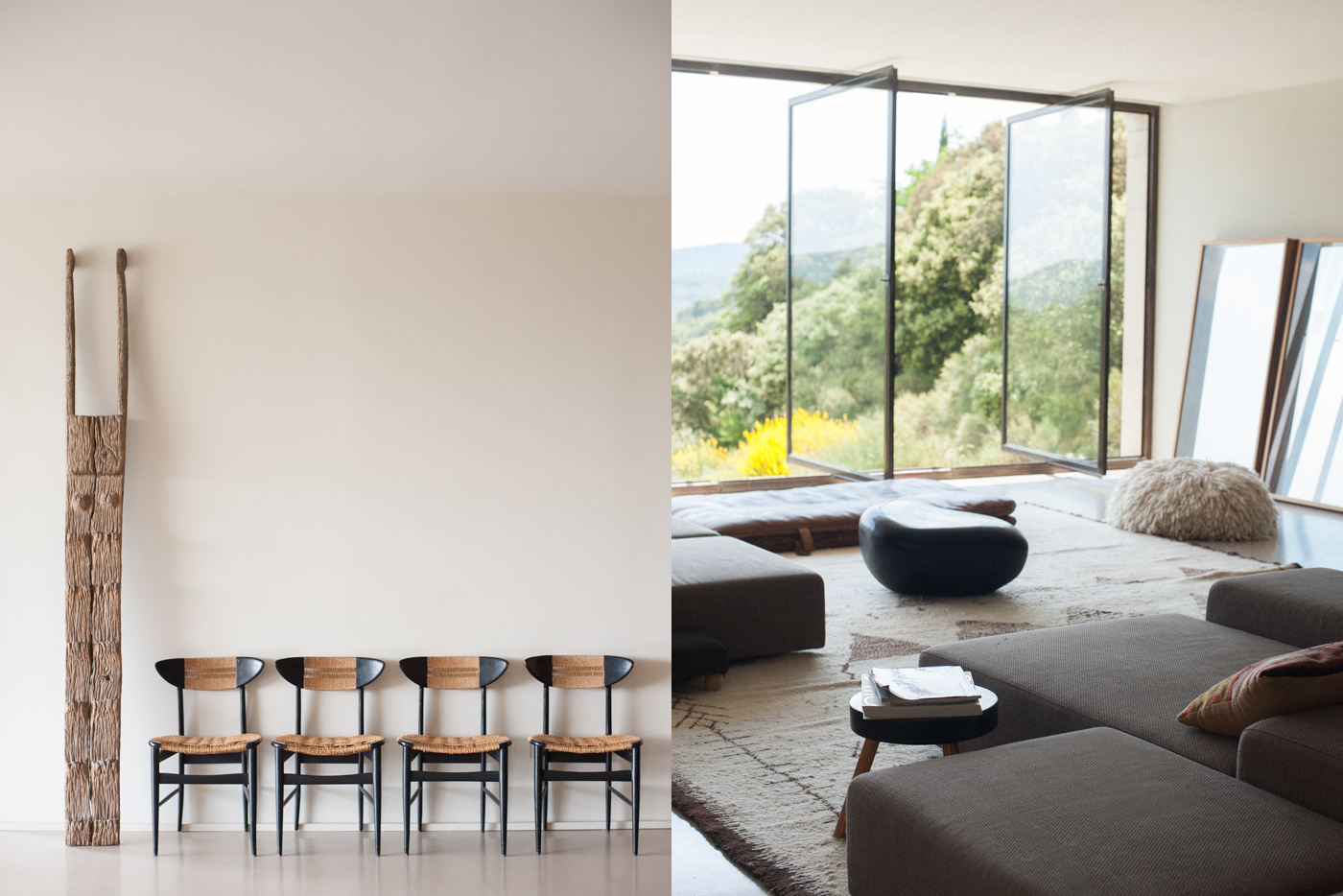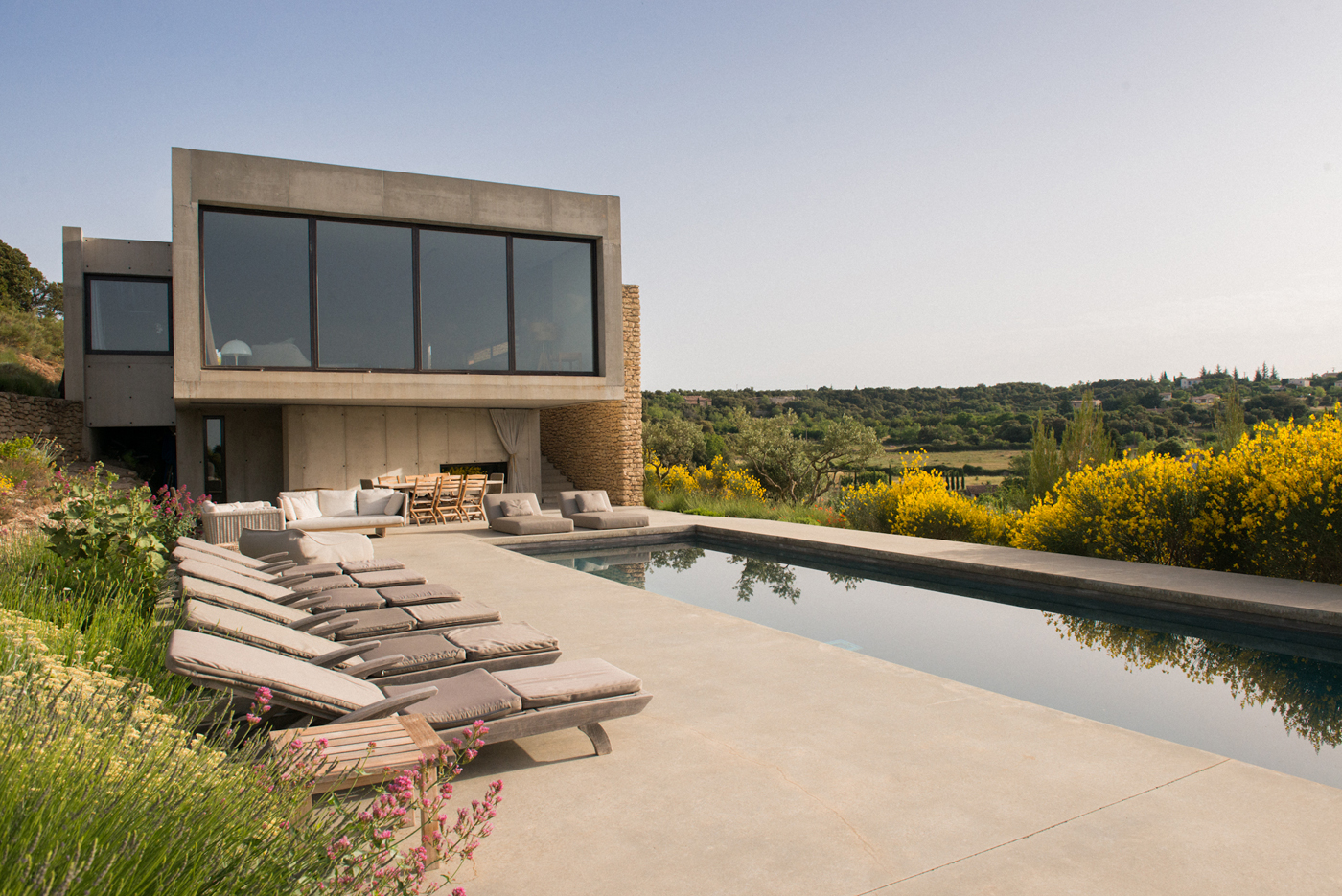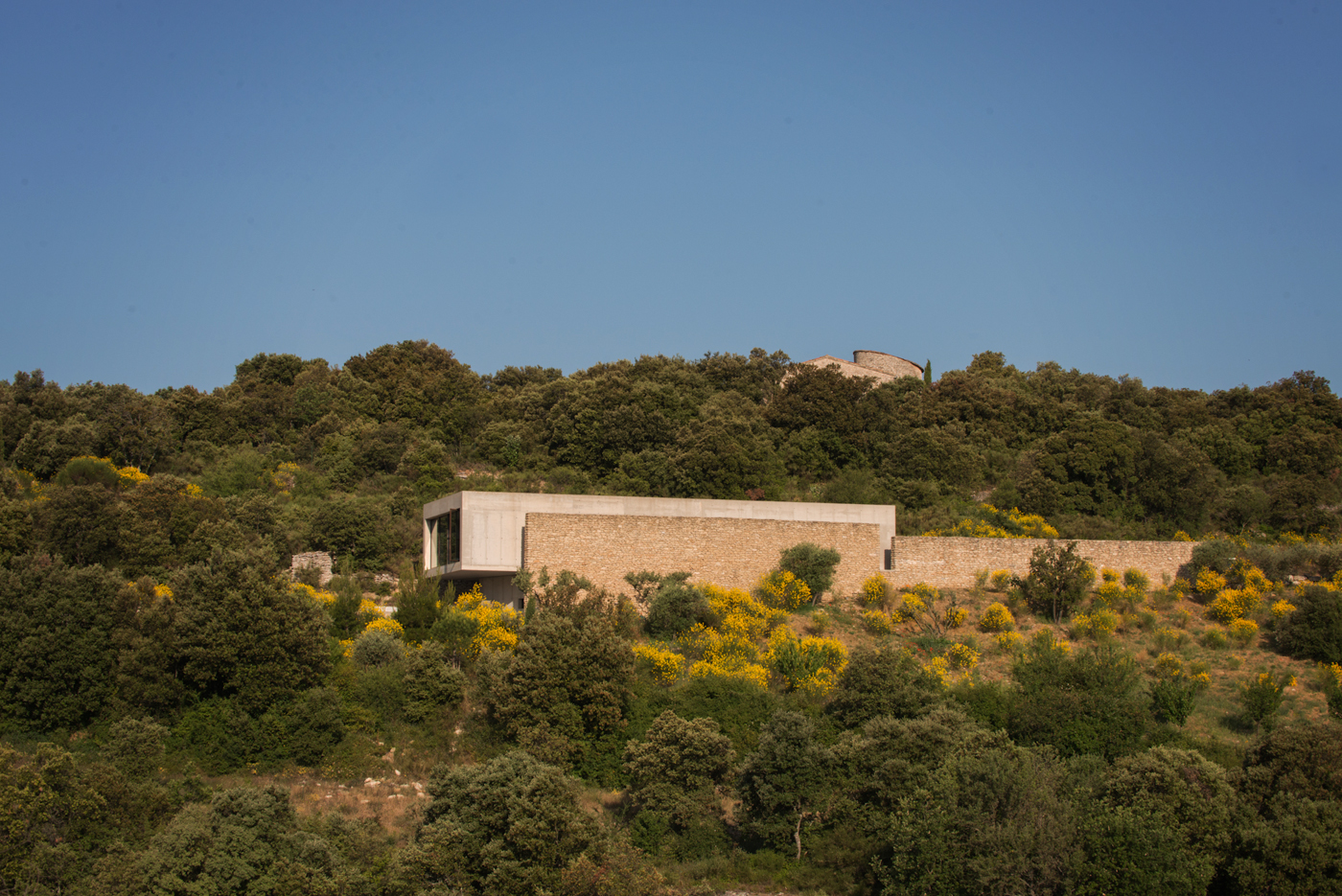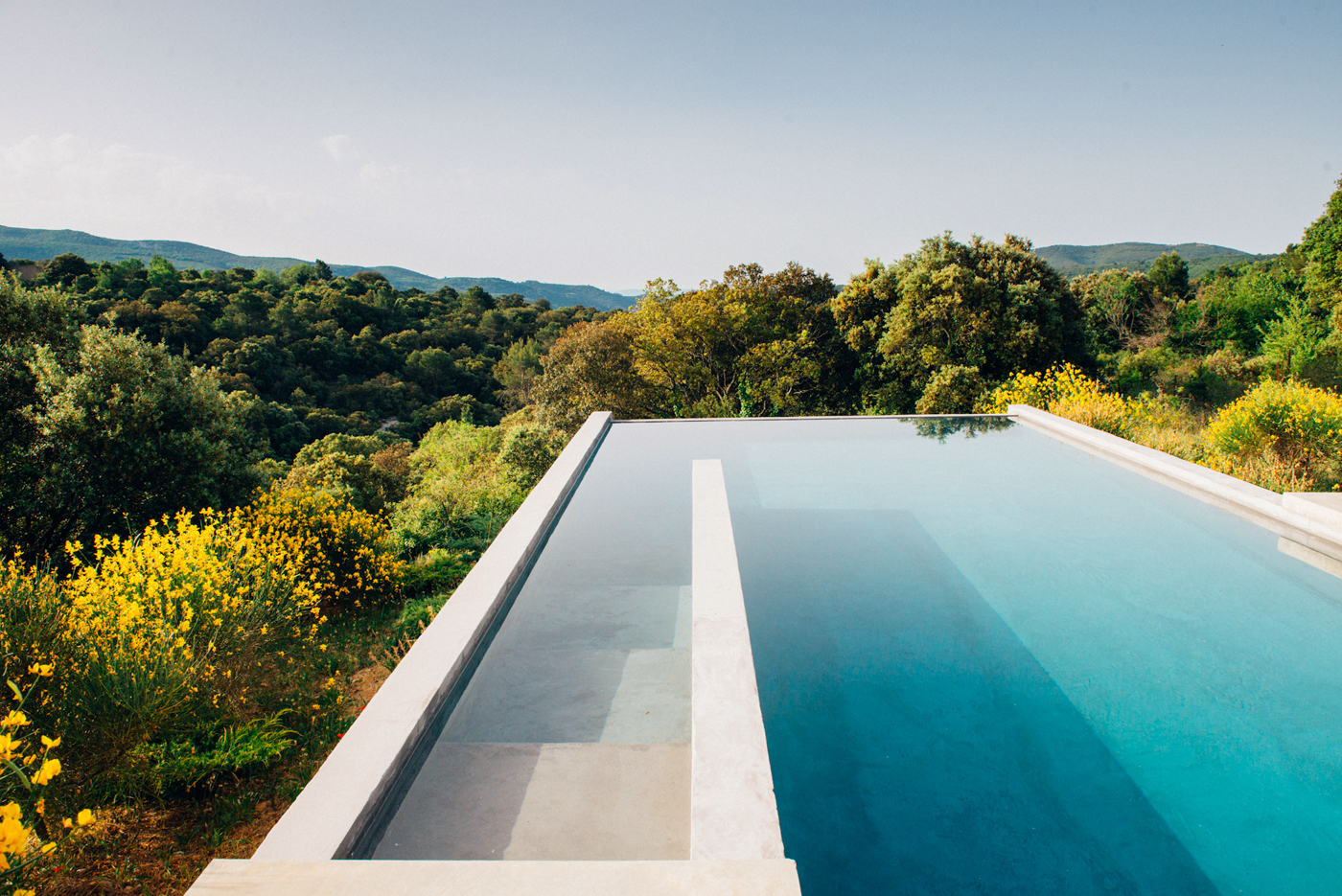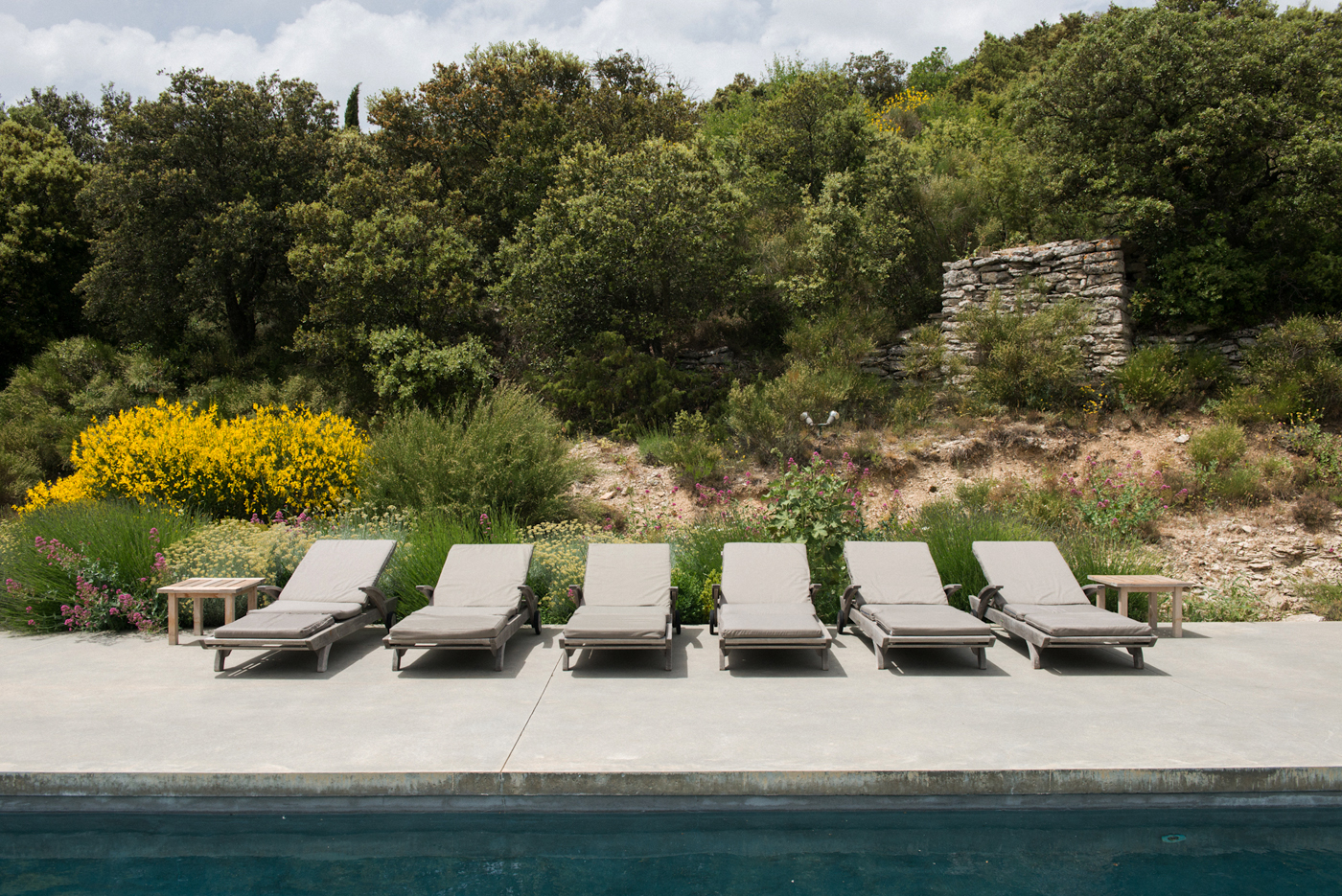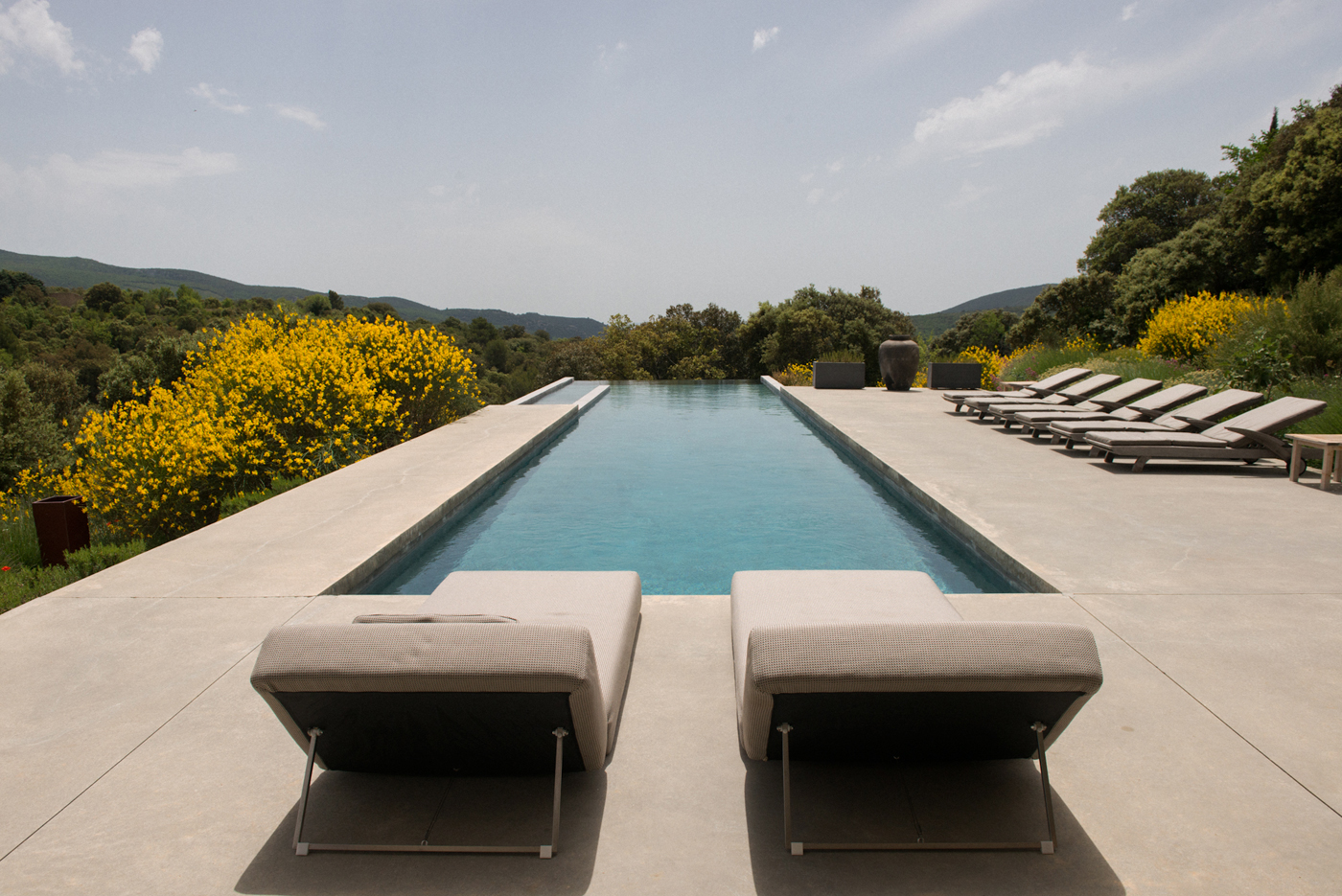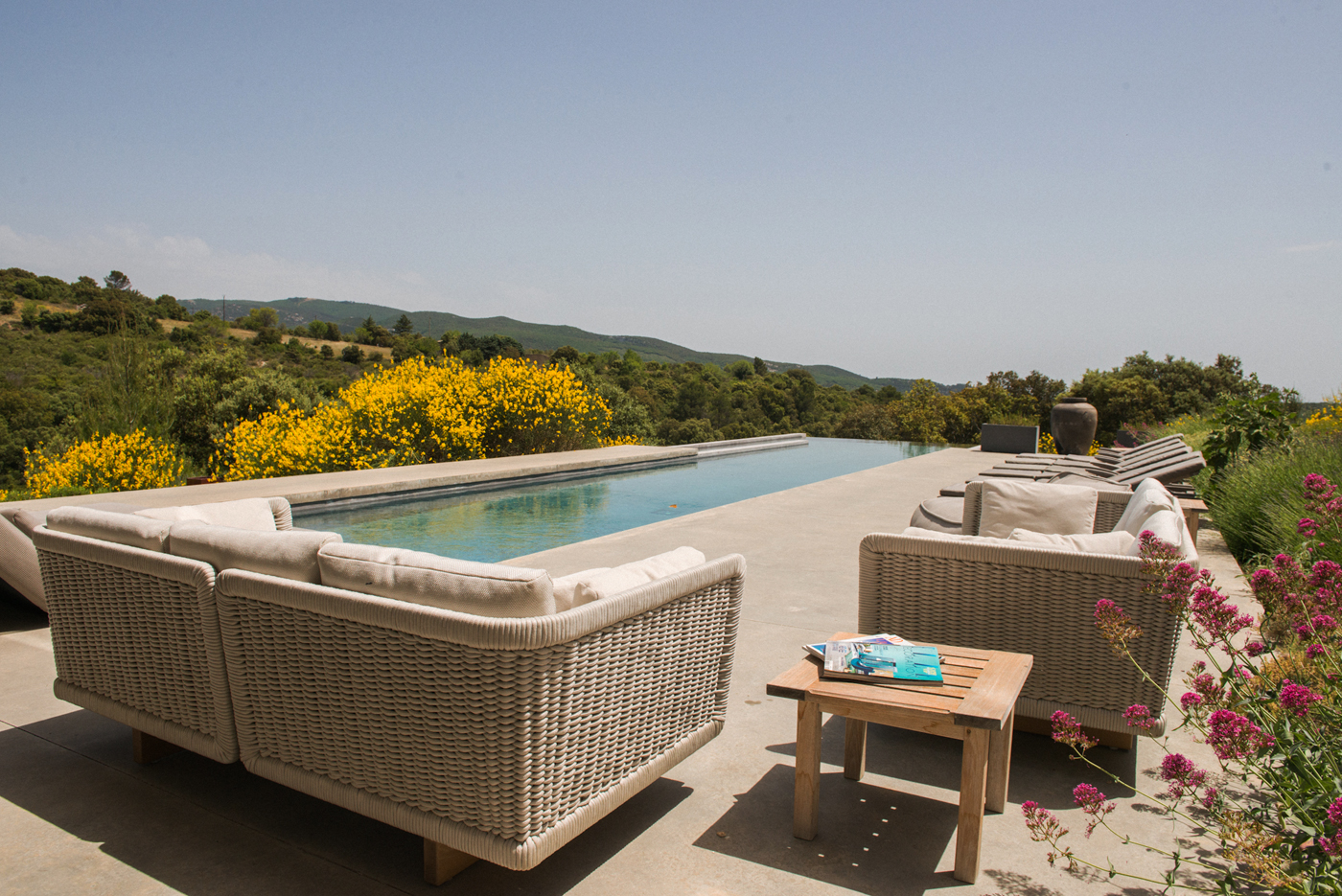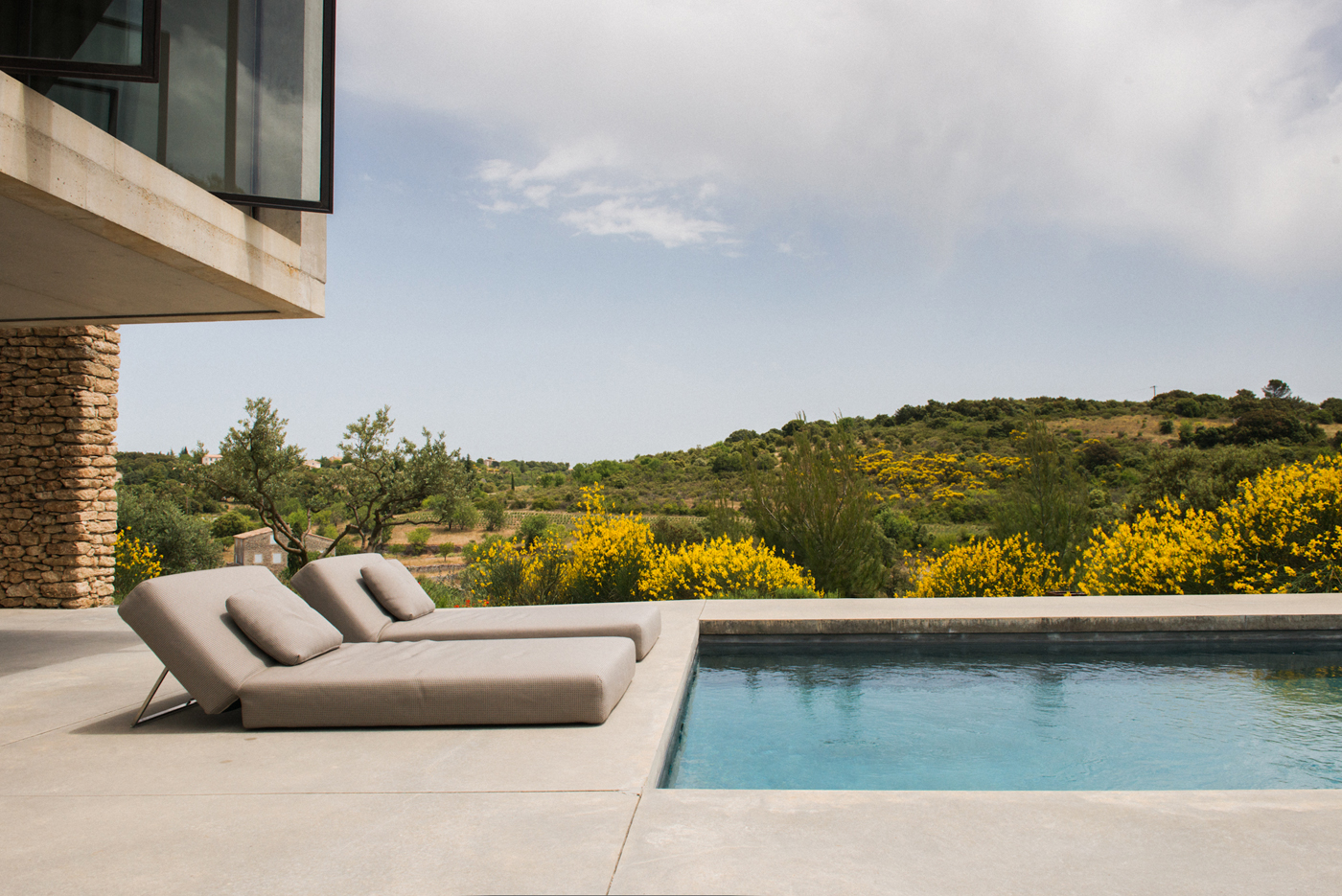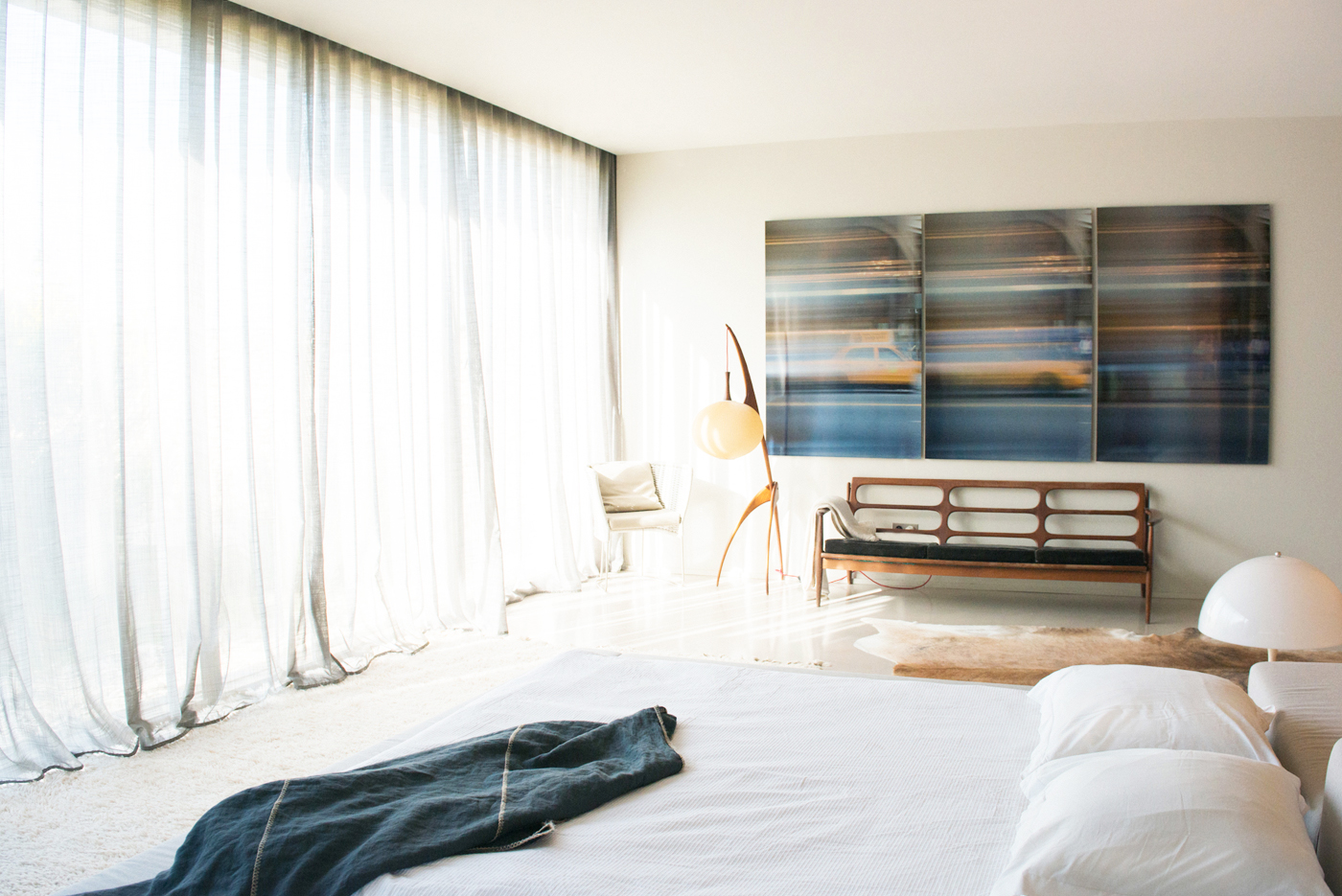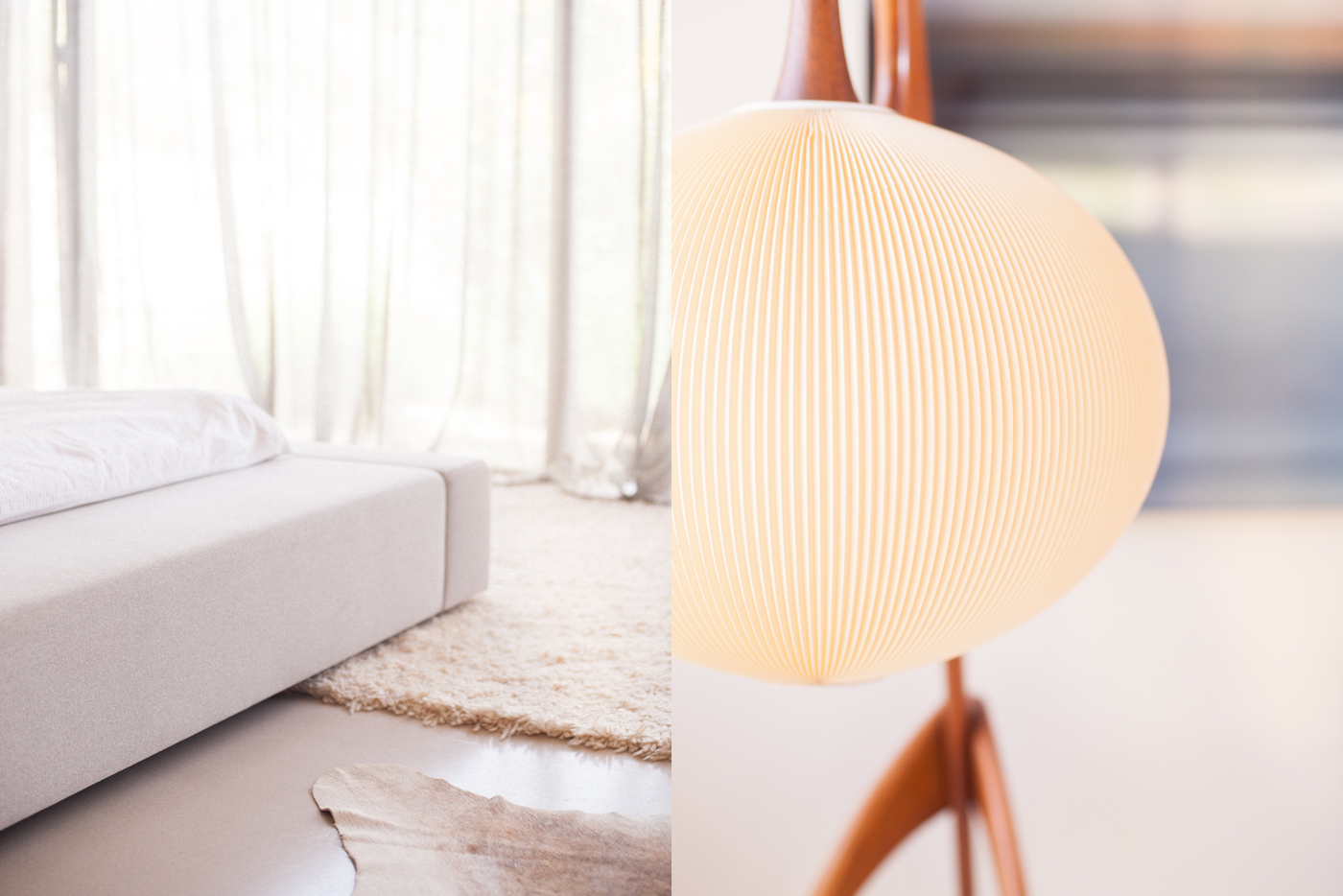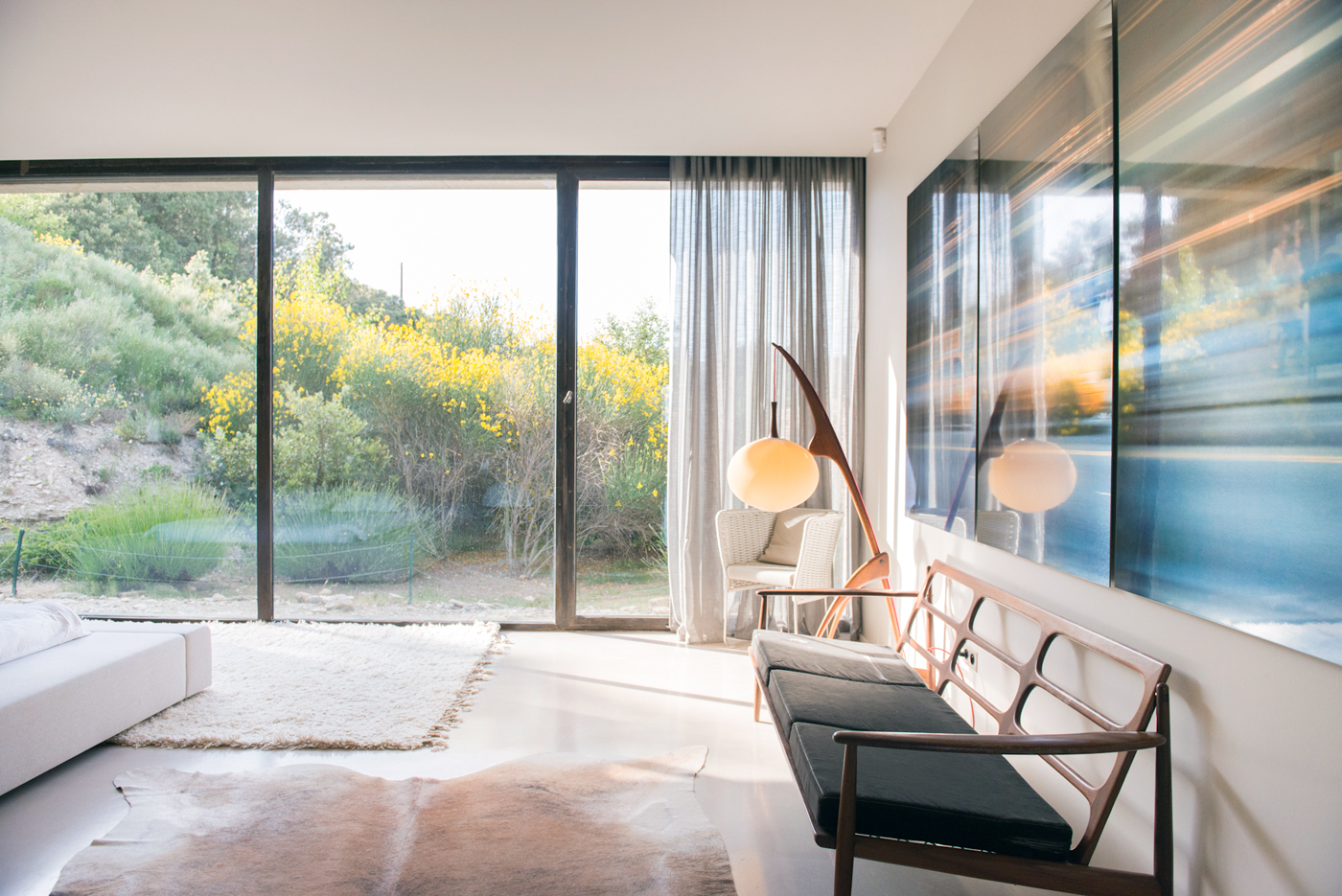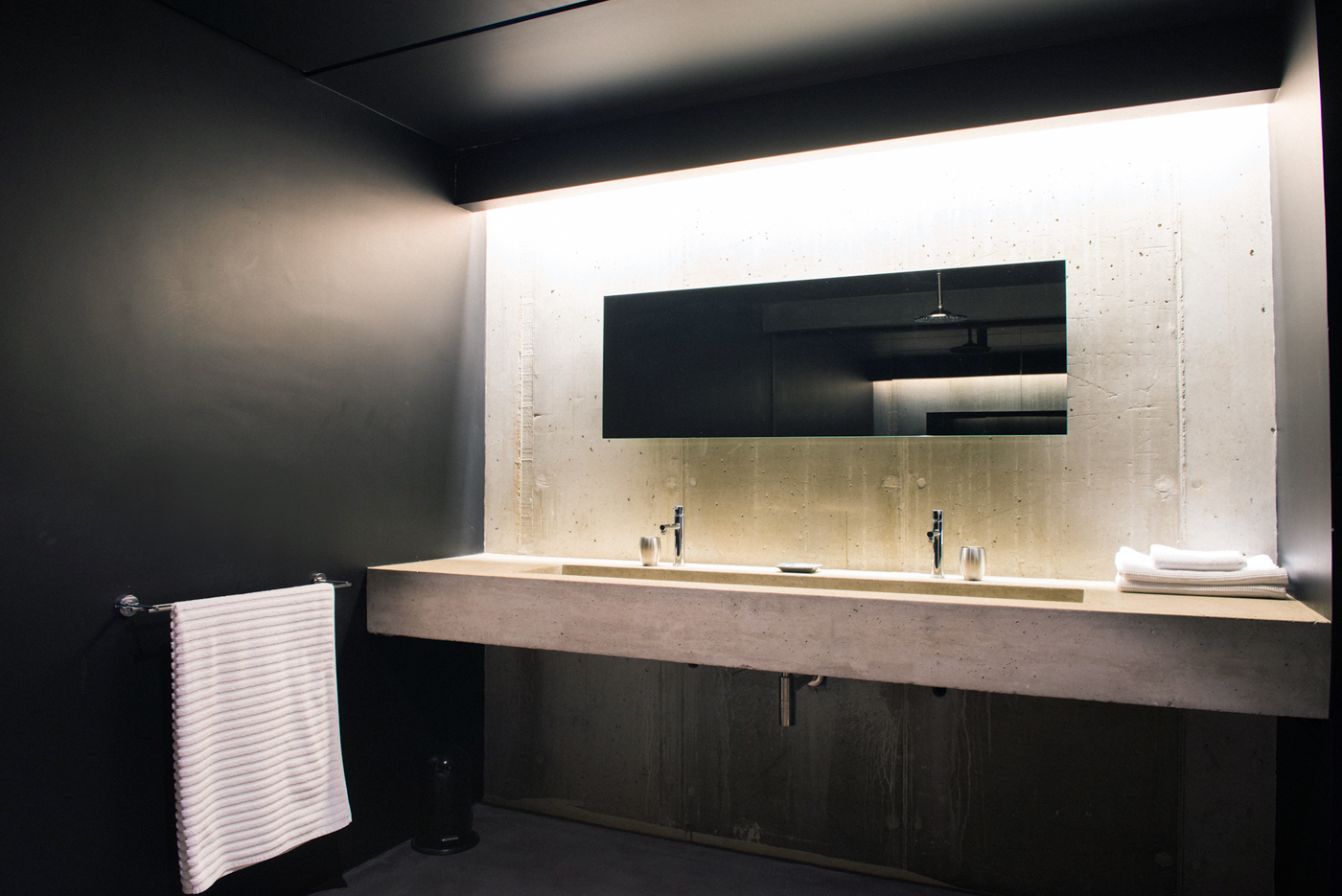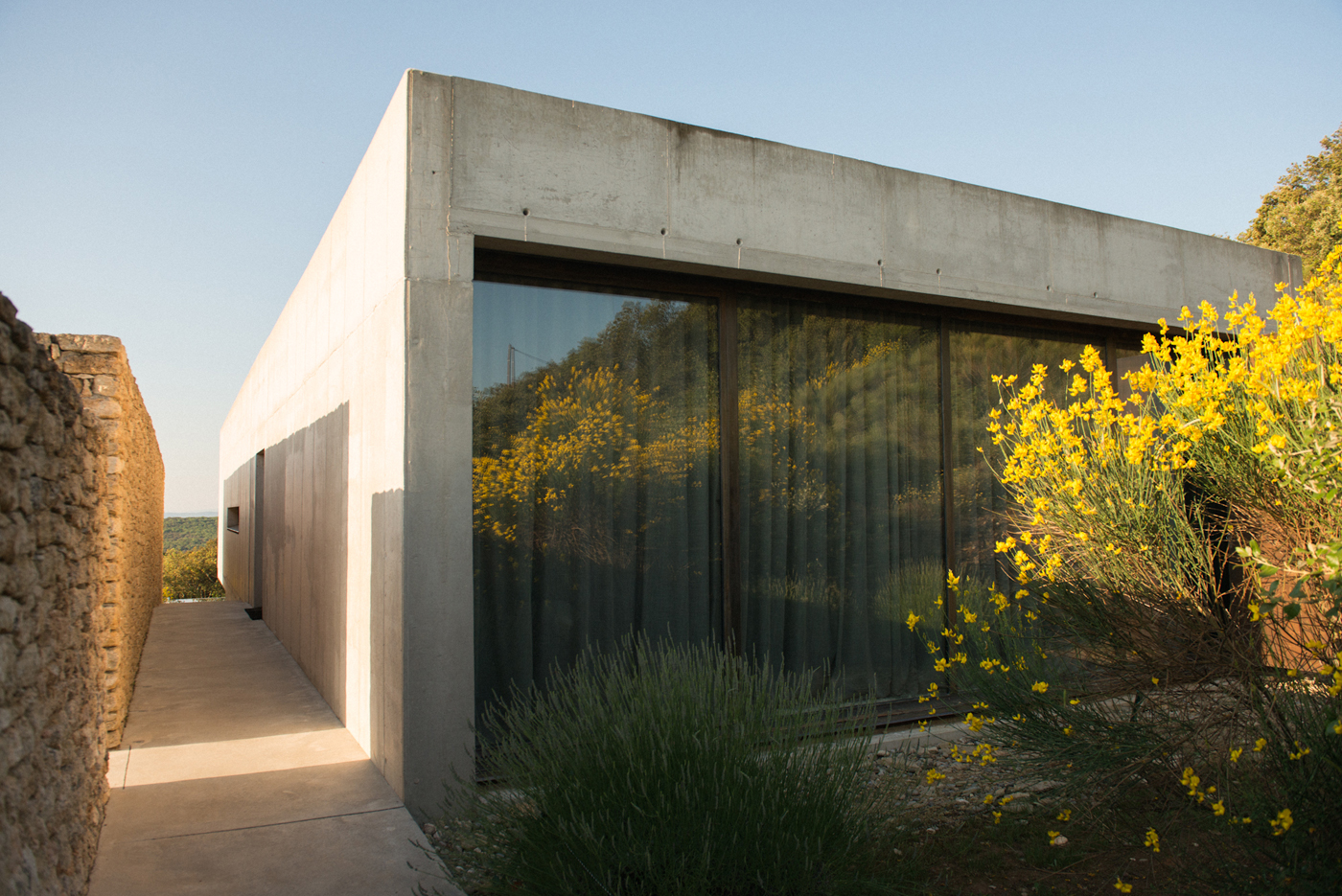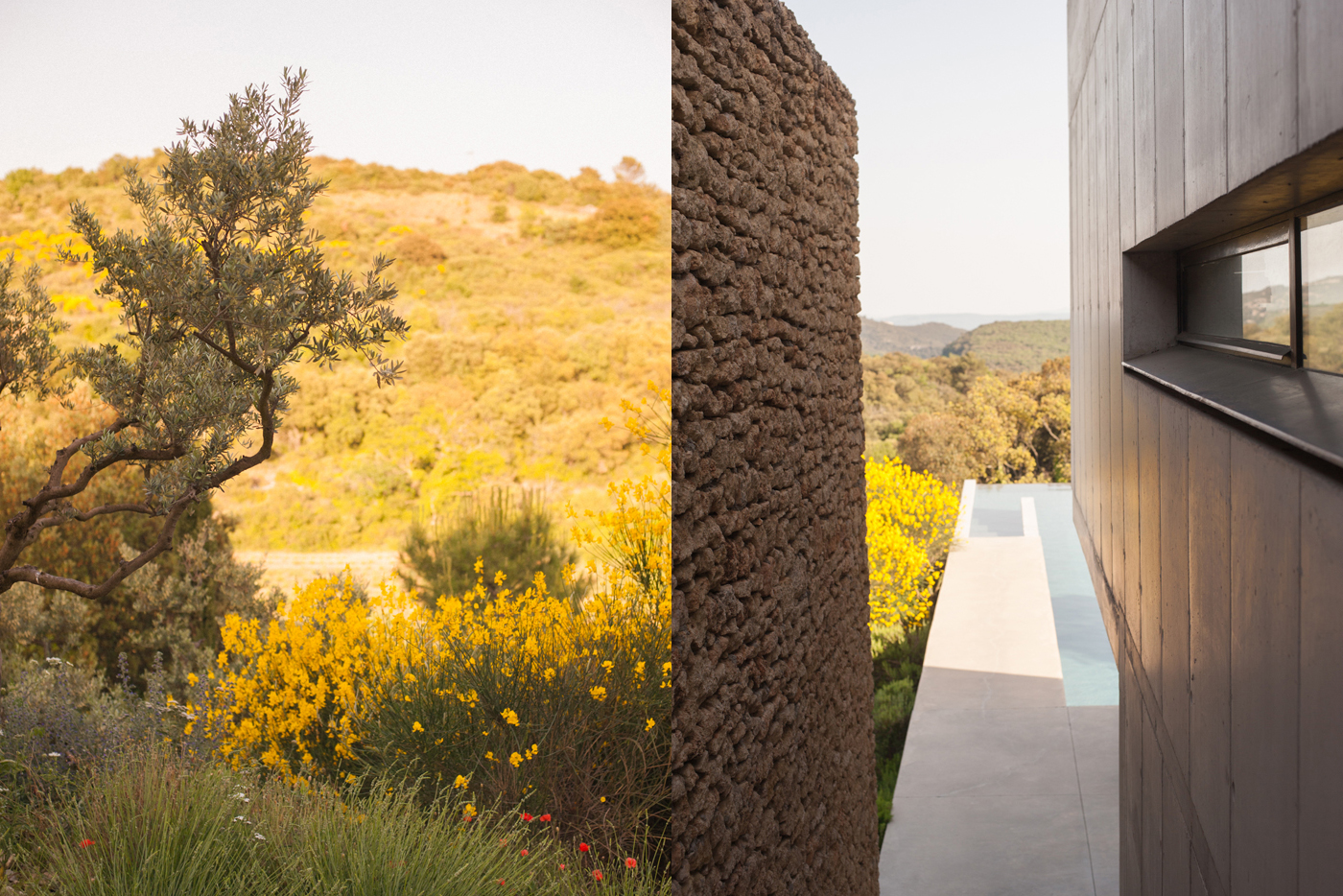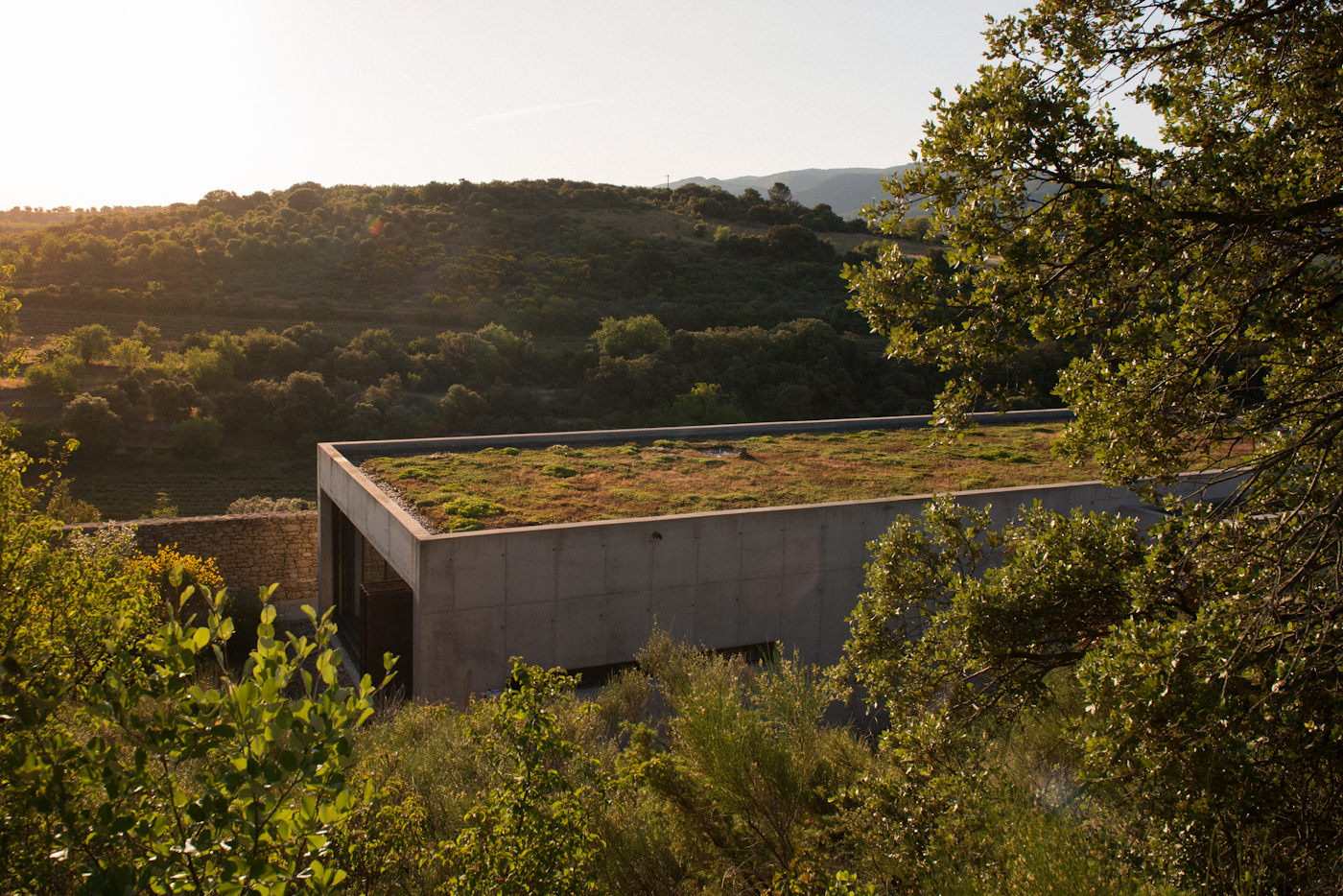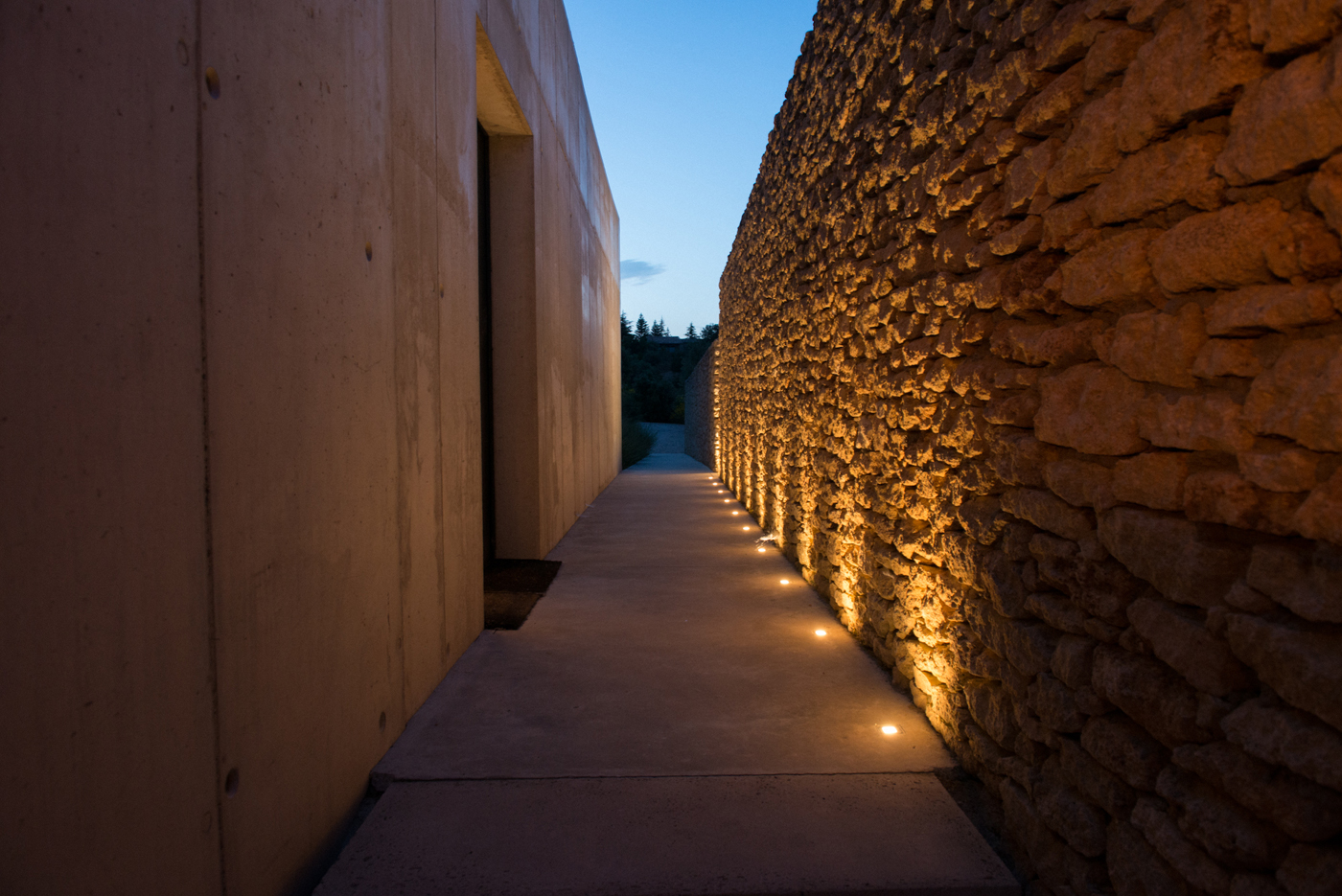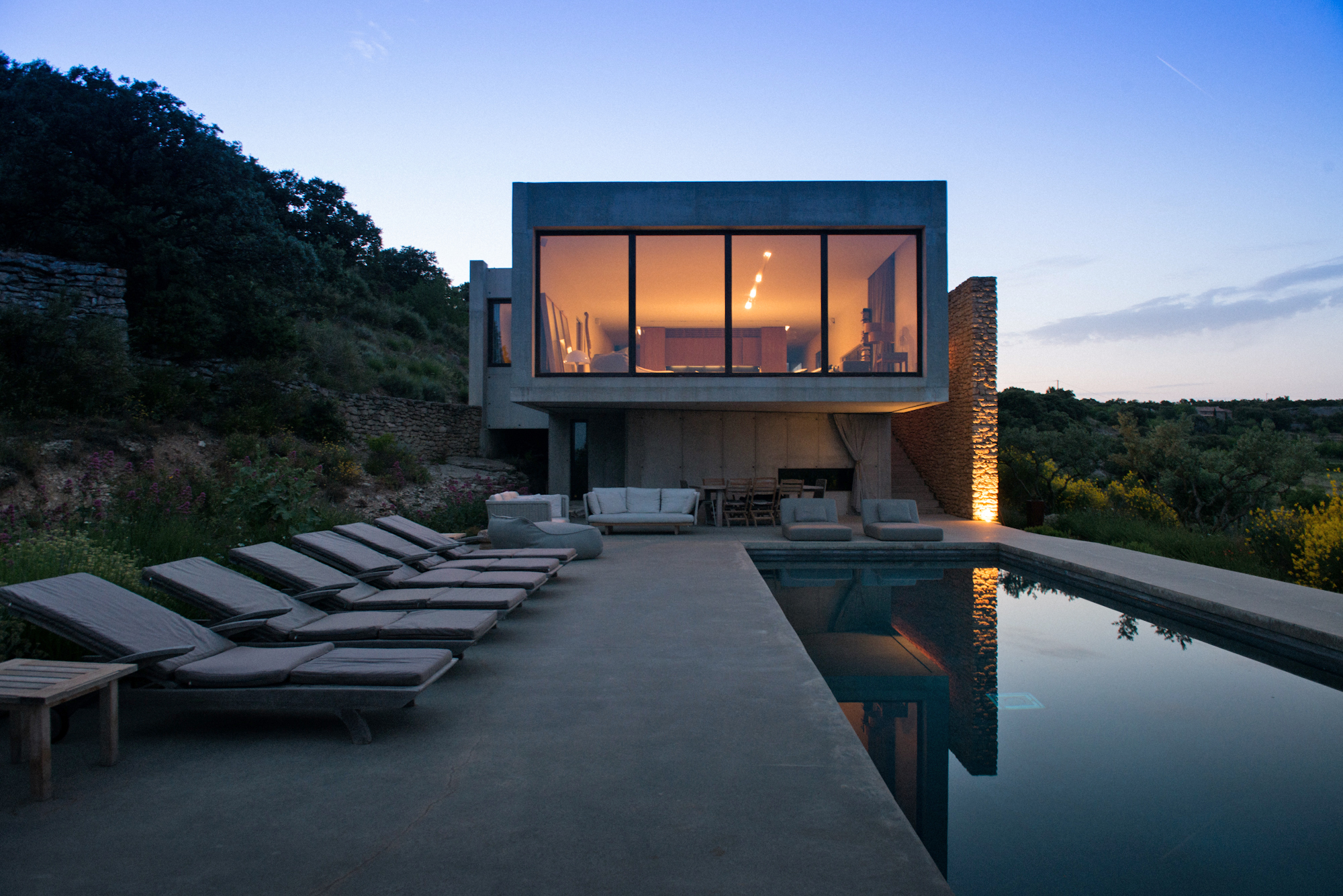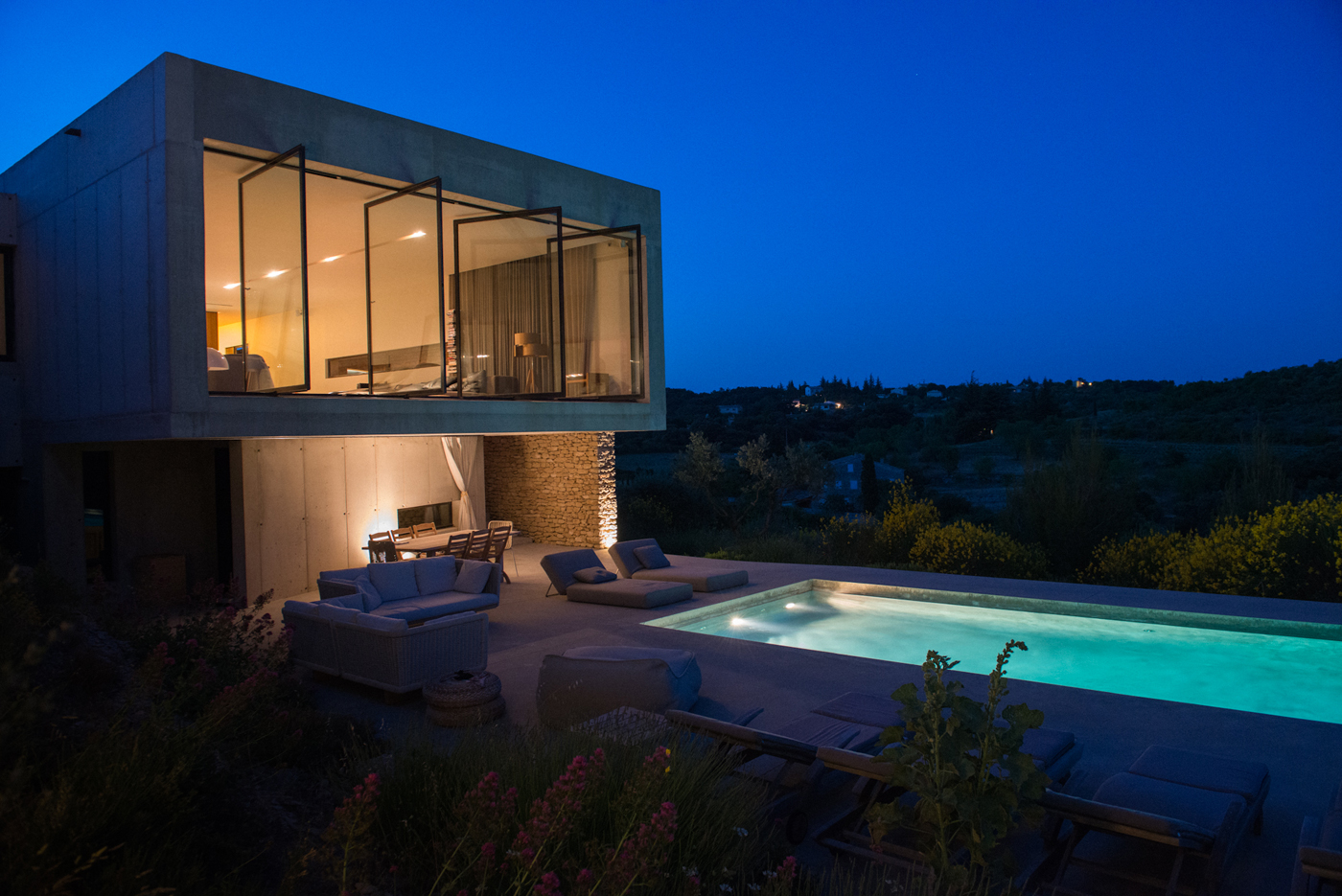 NOTEWORTHY
The house is ideal for a small family or 2 to 3 couples. There is a master bedroom with a second smaller bedroom upstairs, while the bottom floor has a double bedroom with its own en-suite bathroom. The entire house sleeps a maximum of 6 people.
LOCATION
Located about 3km outside of Bonnieux, the international airport in Marseille is 50 minutes away and the domestic airport and train station in Avignon is 45 minutes away.
RATES
Entire house is $800 US/night and $4200 US/week. During high season (July and August), there is a one week minimum to rent the house at $5500/week.
NEED TO KNOW
There is an option to have a chef cook meals for you, whether it be in the house or off-site.
IN THE NEIGHBORHOOD...
The Luberon region, dubbed the "Golden Triangle" is laden with wineries, hiking trails, biking routes, mountain climbing and a plethora of picturesque small towns that are ideal to explore, especially on their designated market days.
CONTACT \ BOOKING
Contact the owner directly for more information at thierrygautier@aol.com