OVERVIEW \ ELEGANT BOUTIQUE HOTEL WITH SUITES STARTING AT 79 EUROS
Kapetan Tasos Suites is located just a short walk from the center of the small town of Pollonia. Designed in the local architectural style, this beautiful boutique hotel is understated, elegant and equipped with all the modern furnishings. The simple design lends to spaces that are airy and bright, with lots of windows and patios to admire the stunning views of the surrounding countryside, turquoise sea or the quaint town of Pollonia.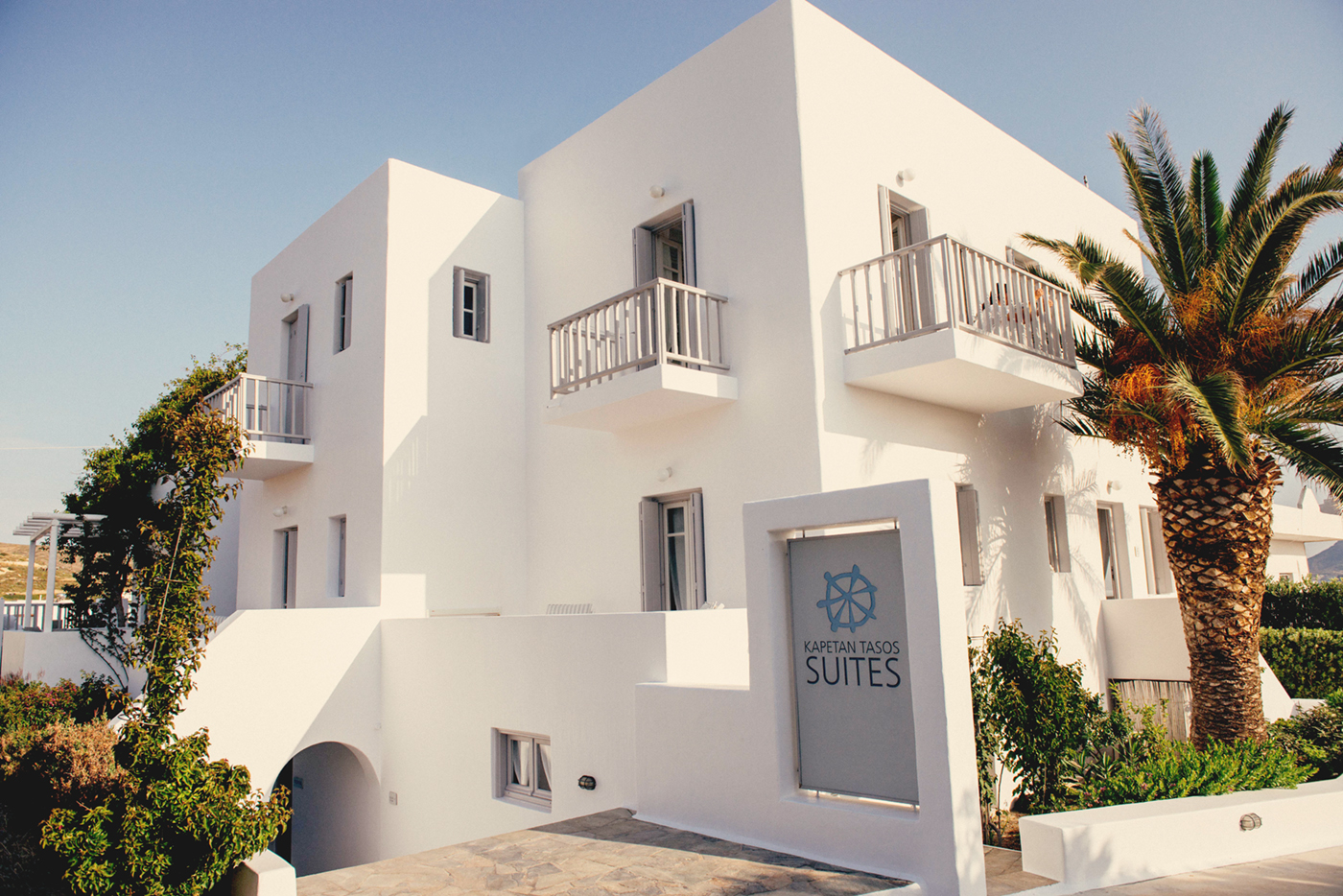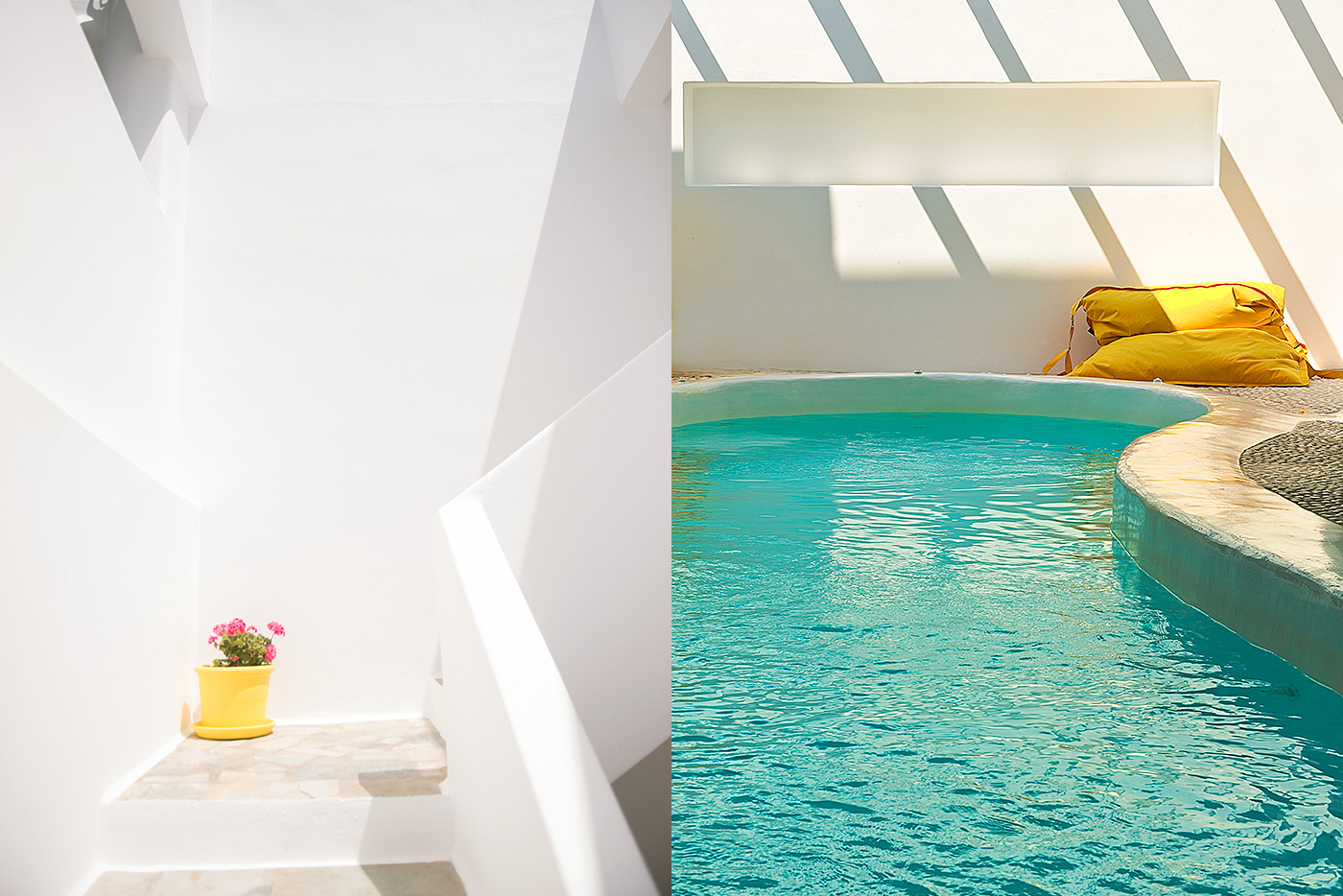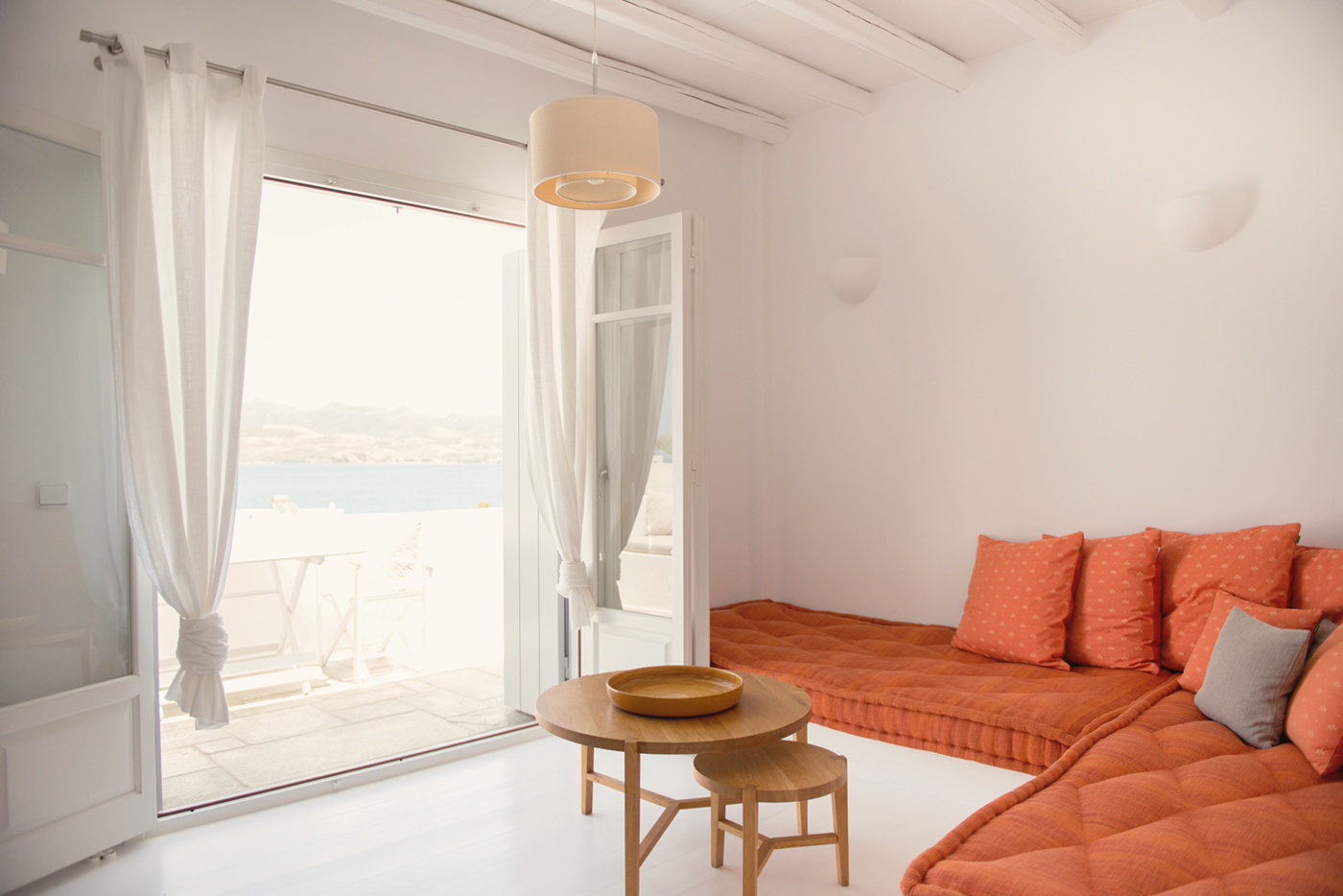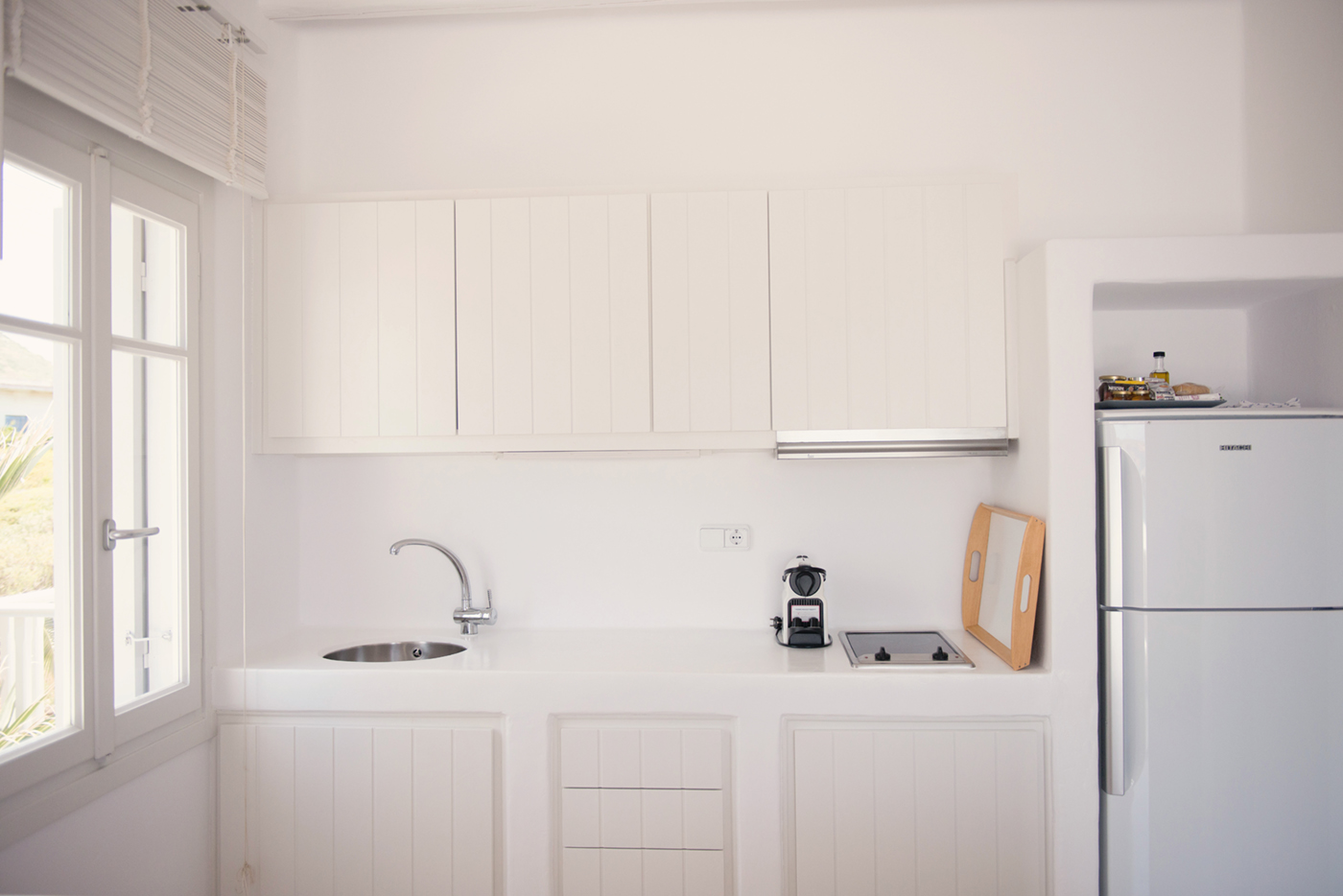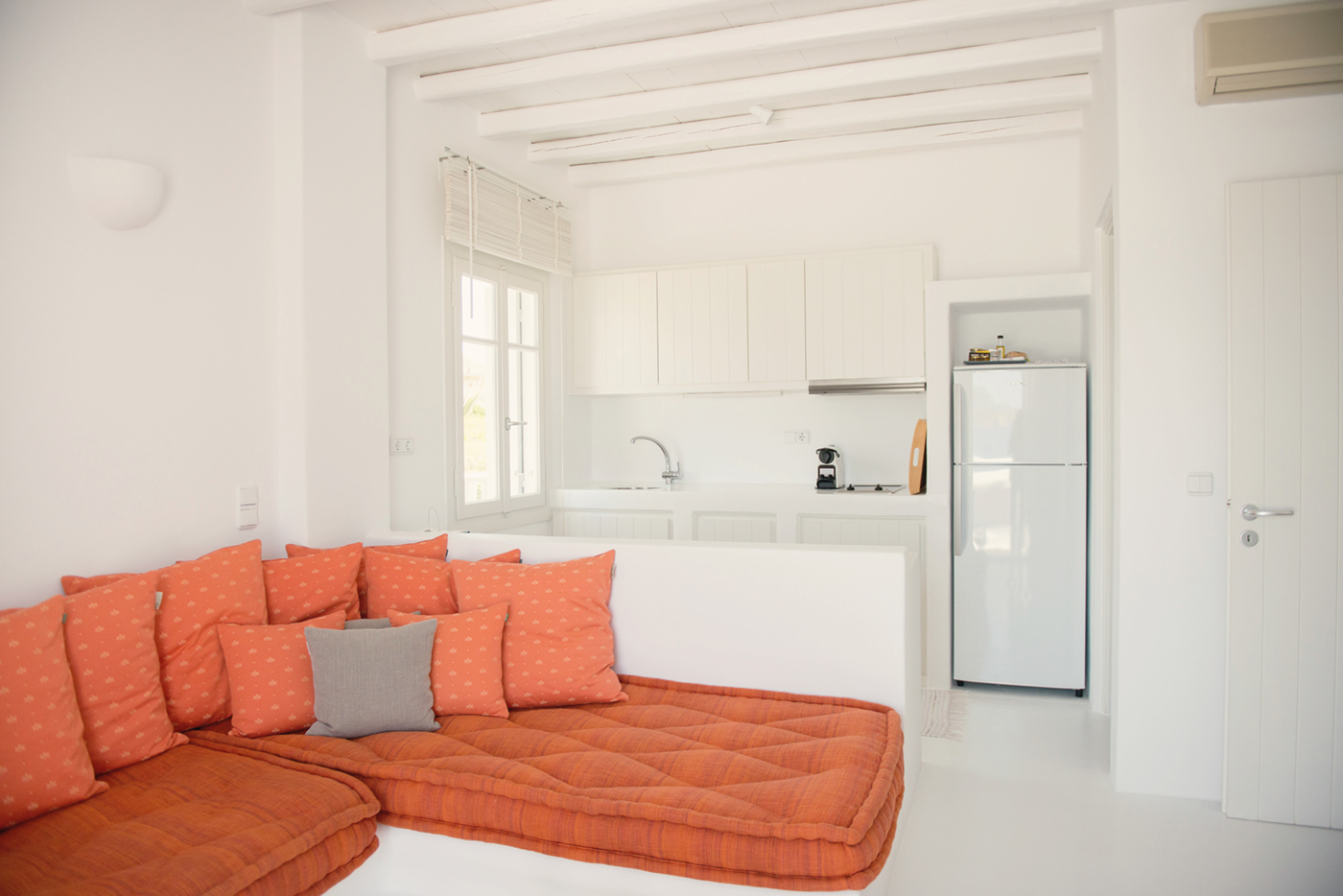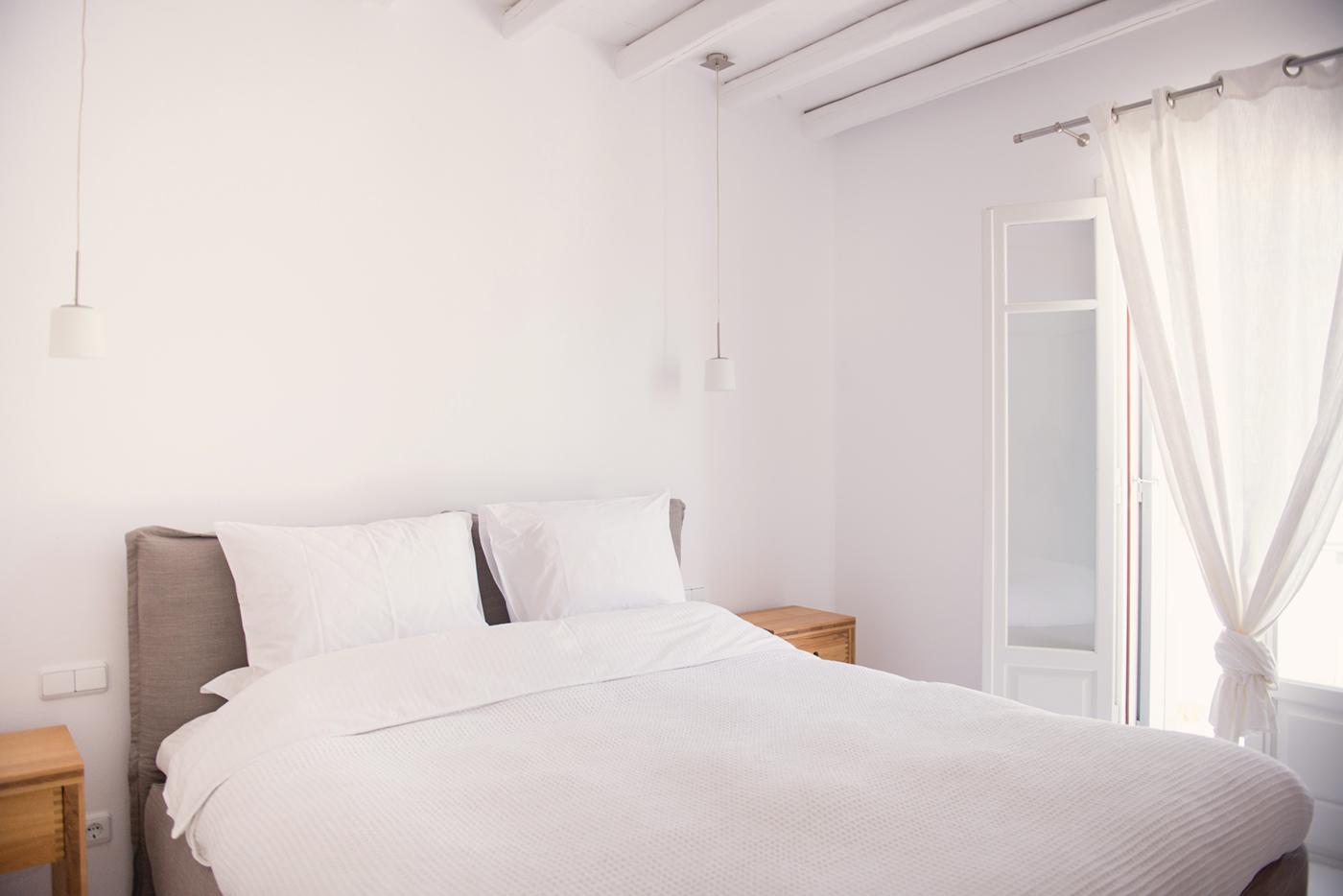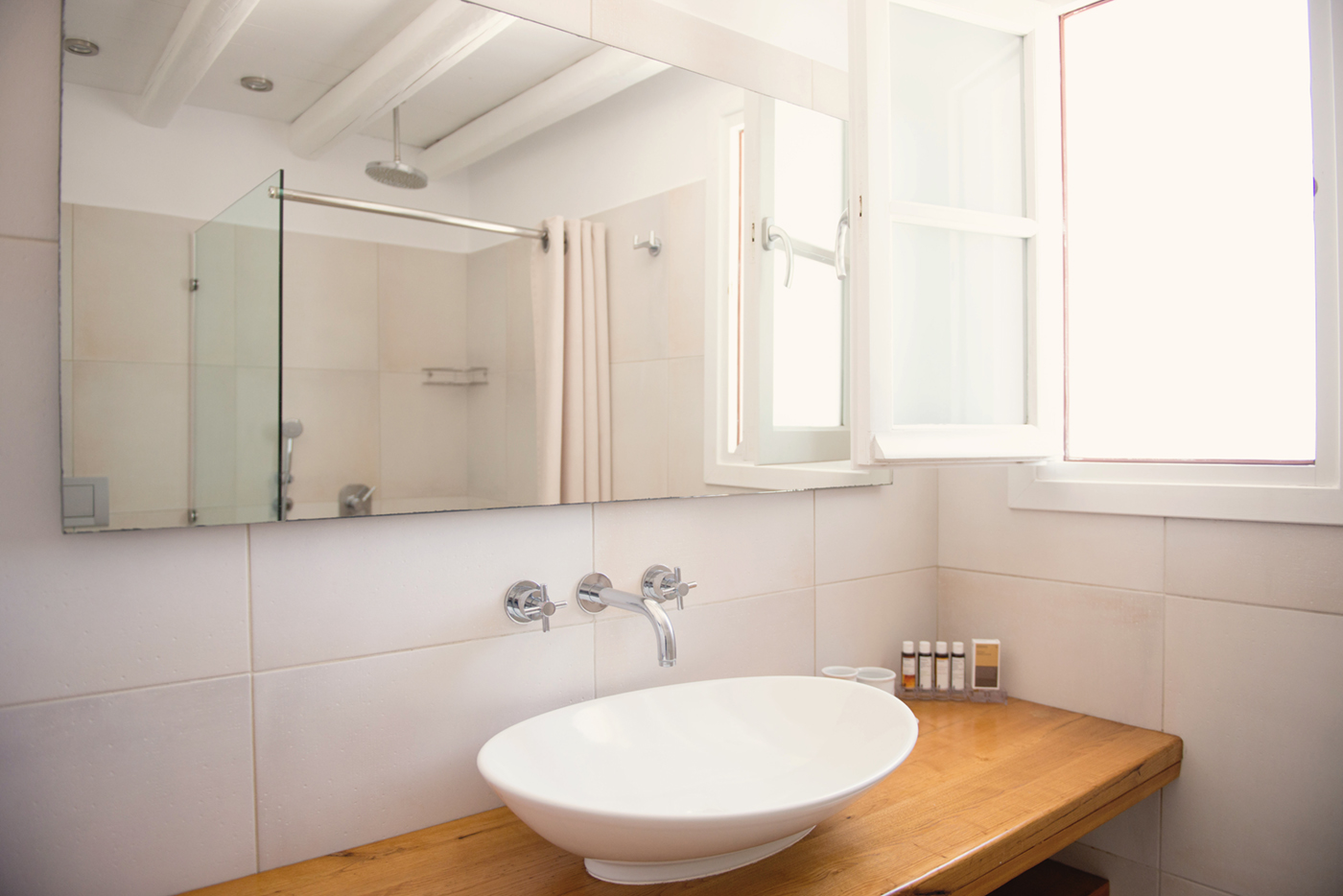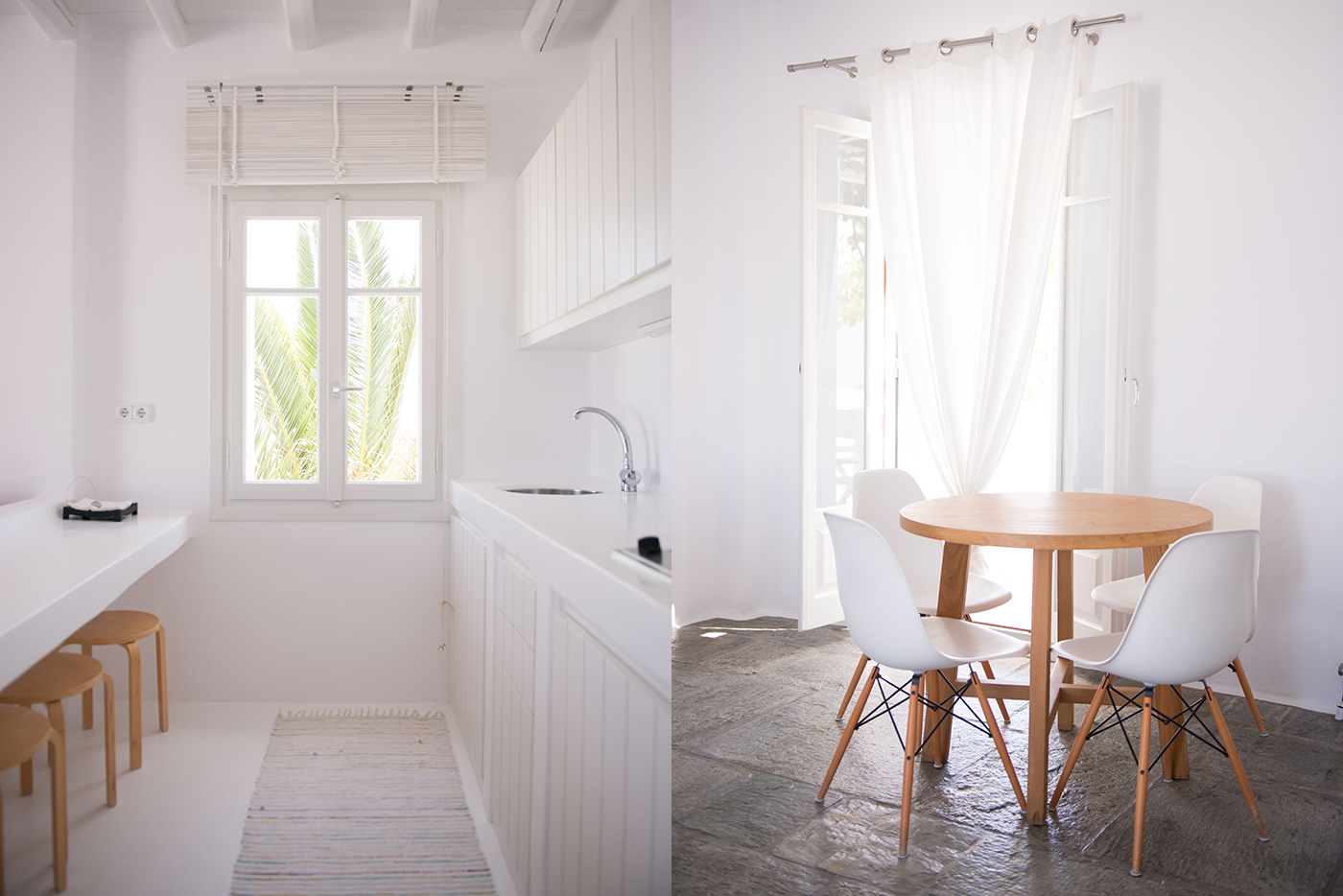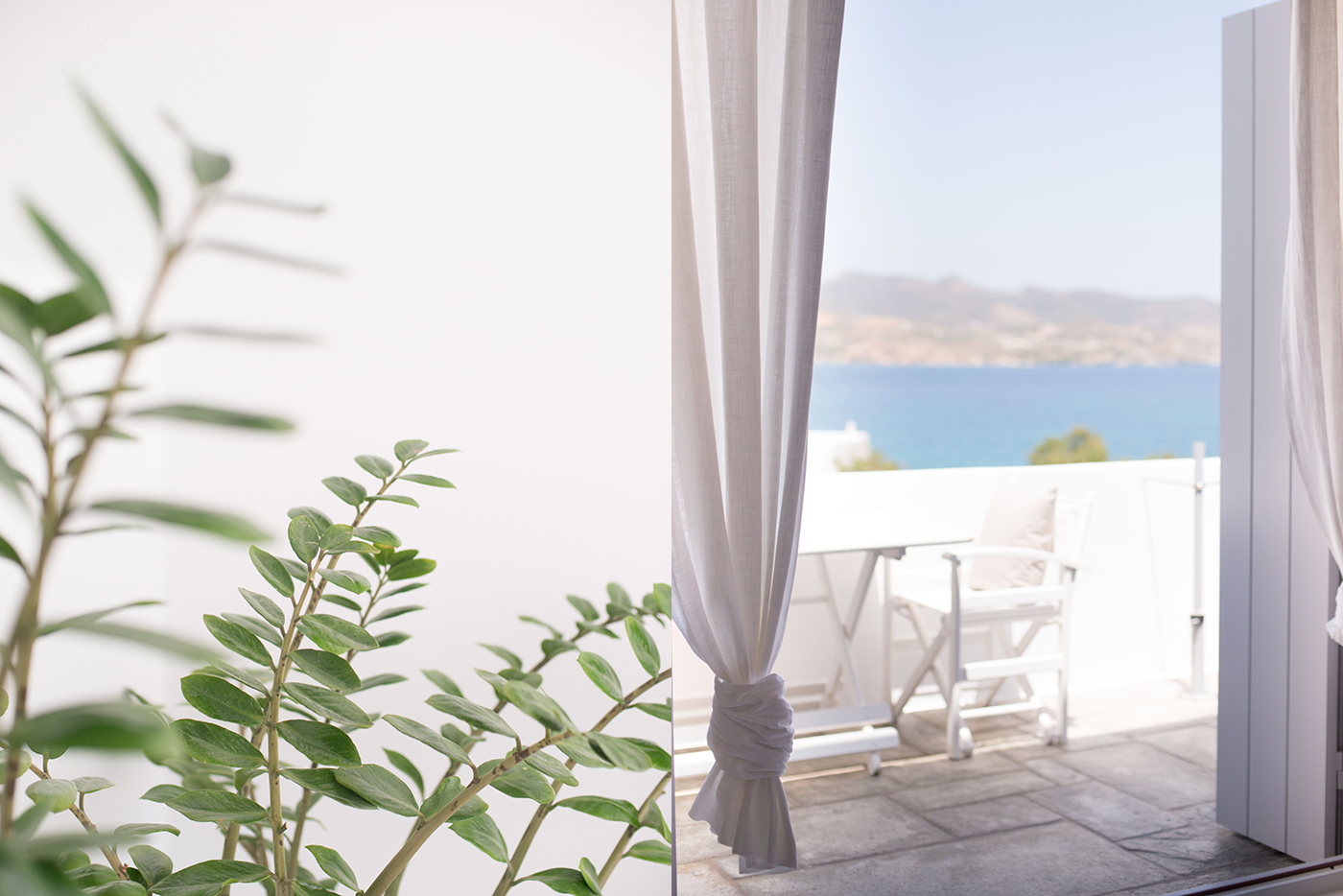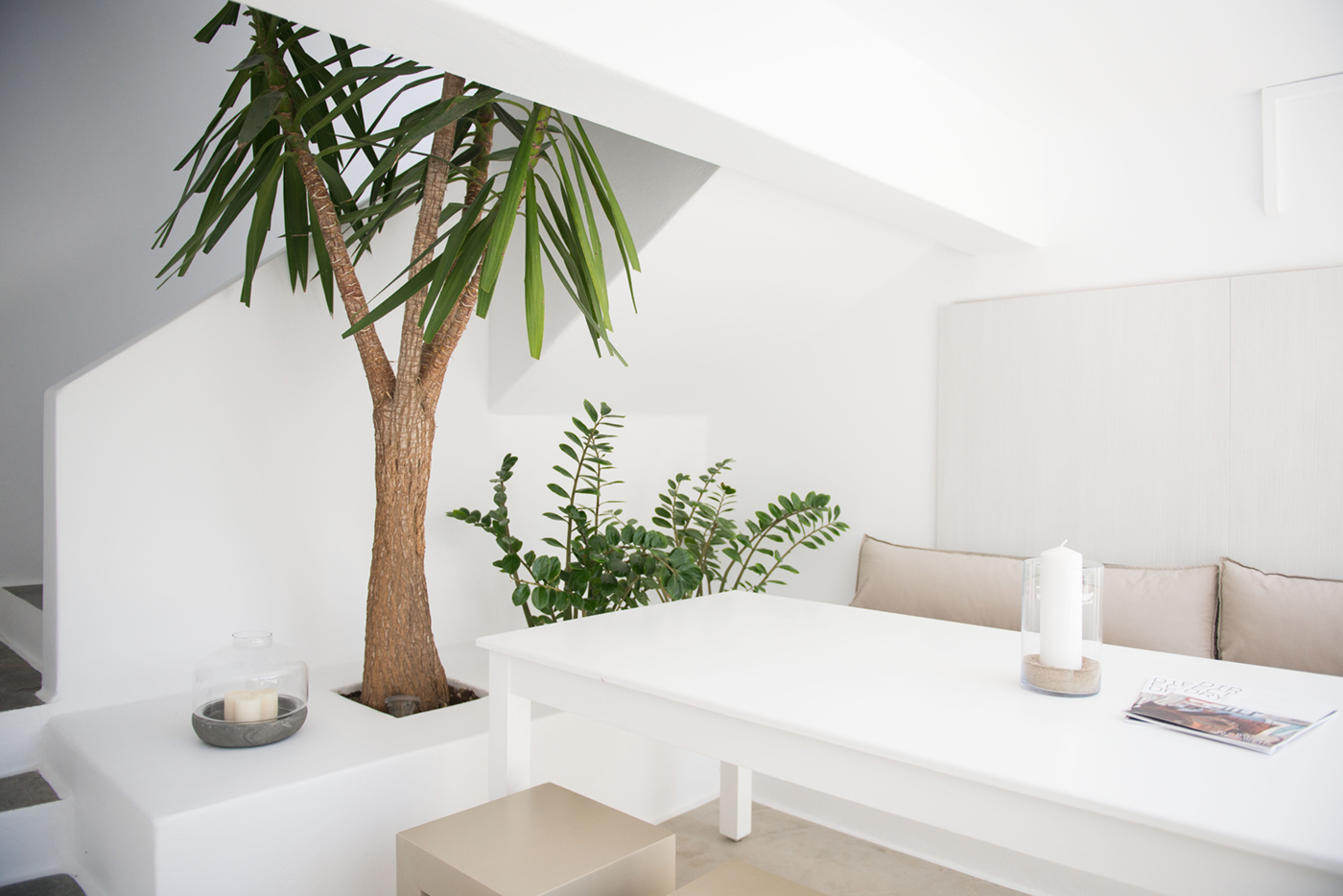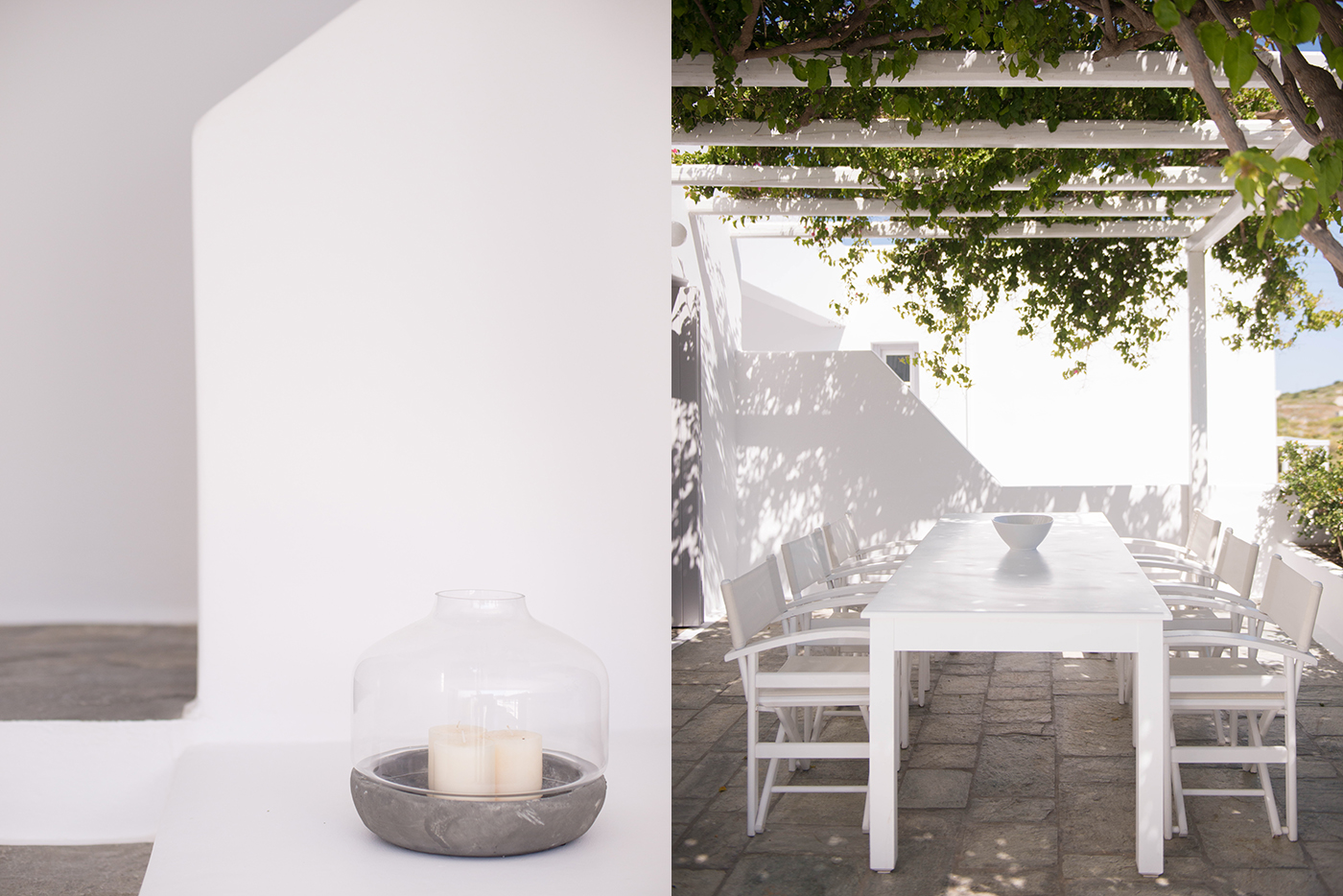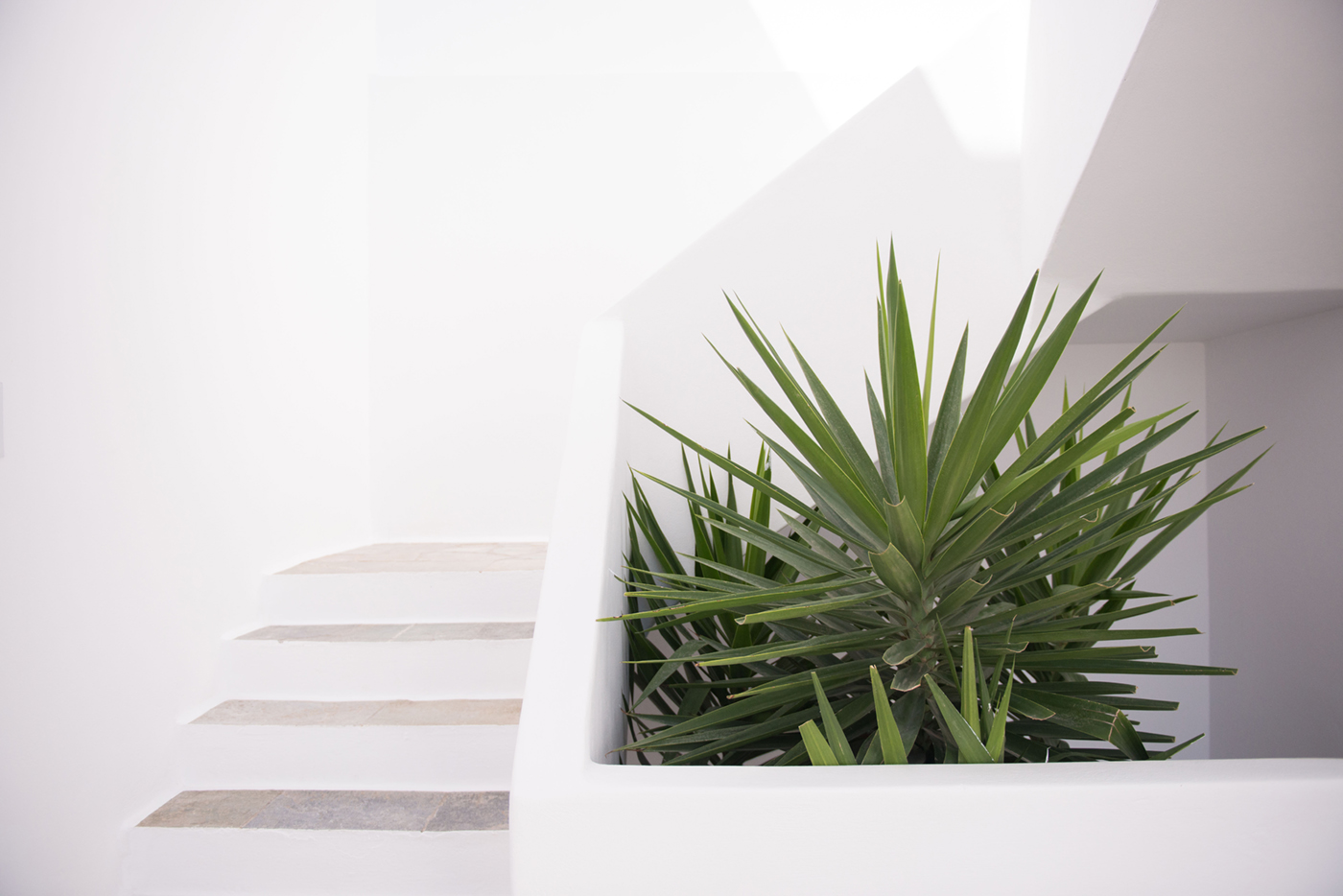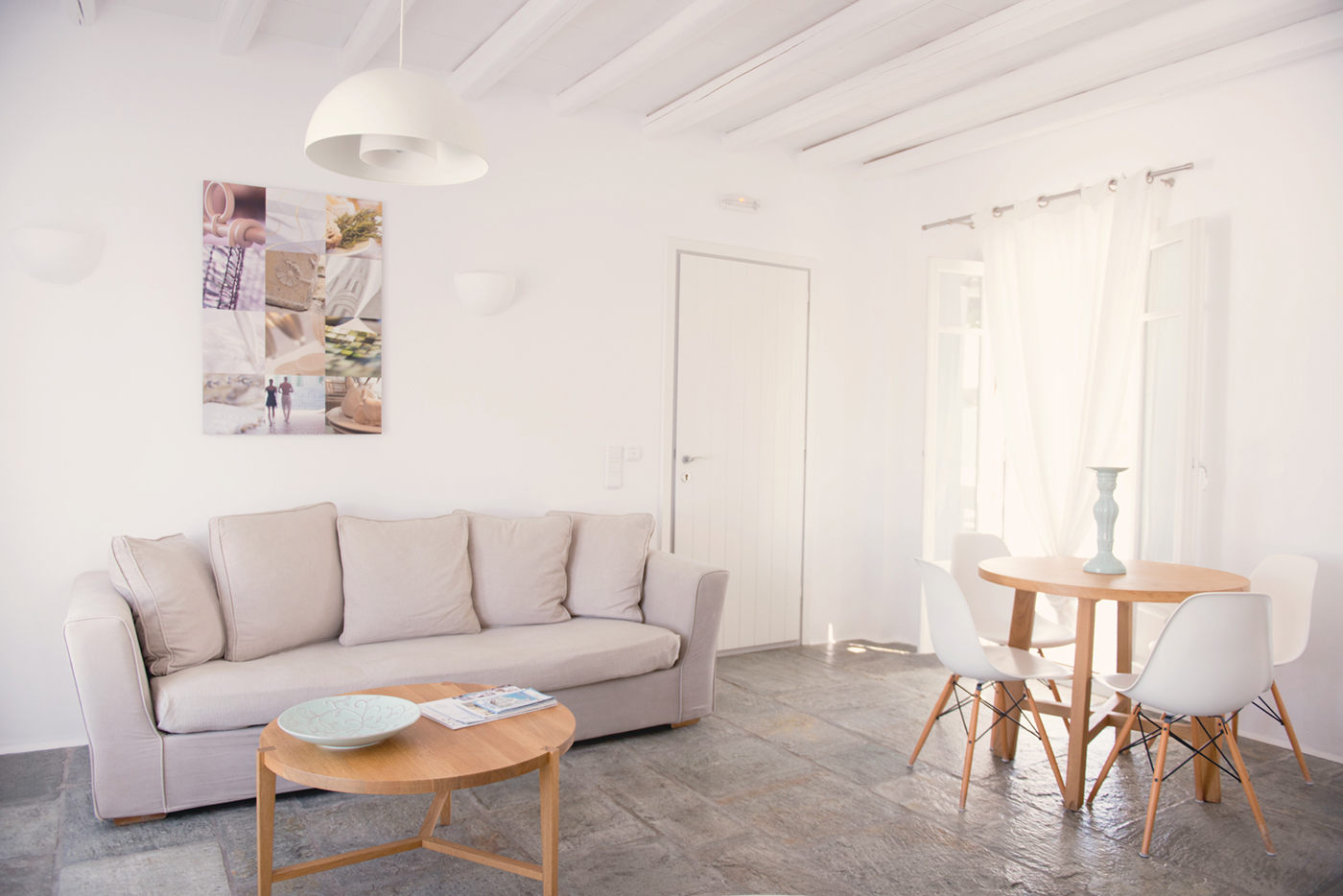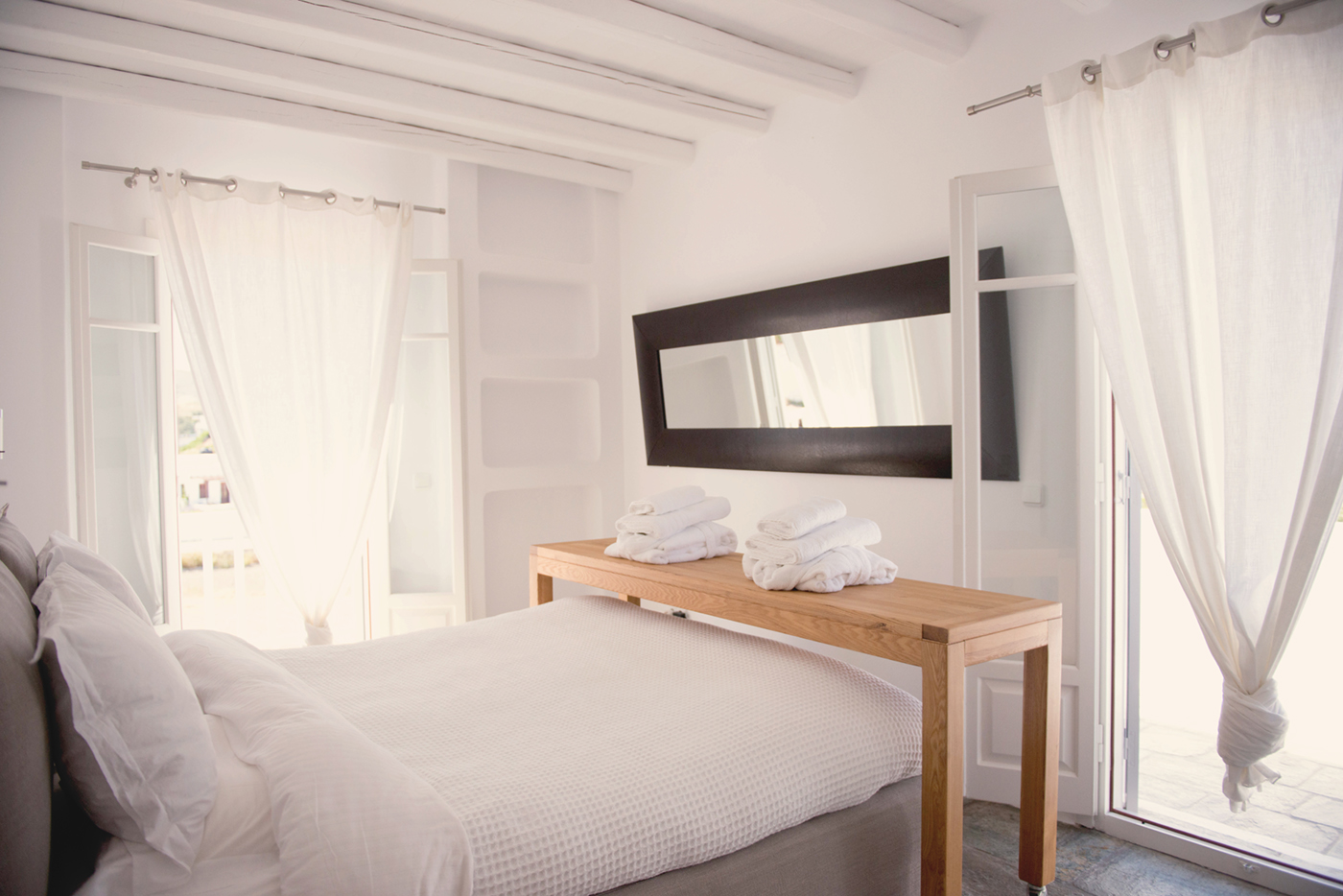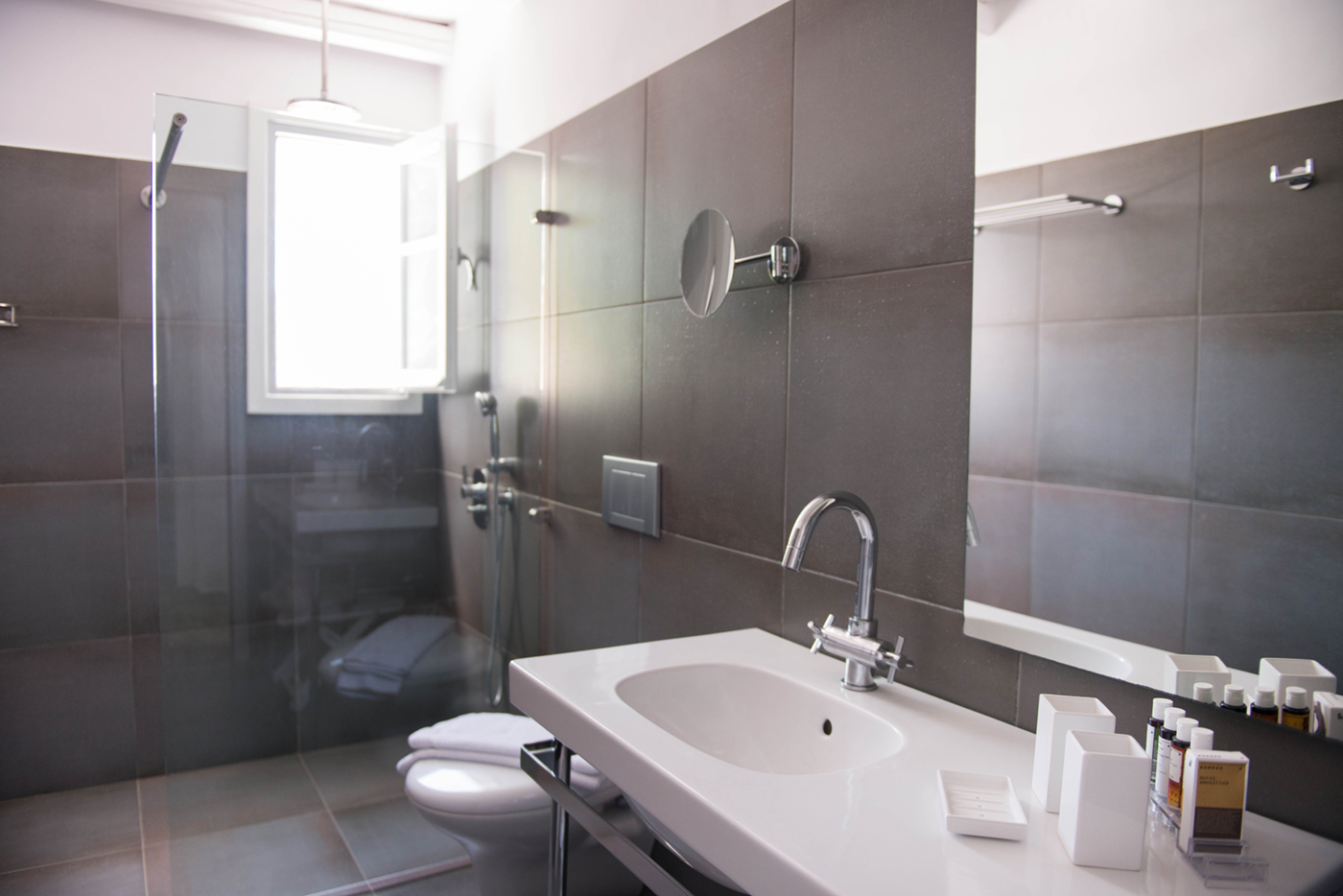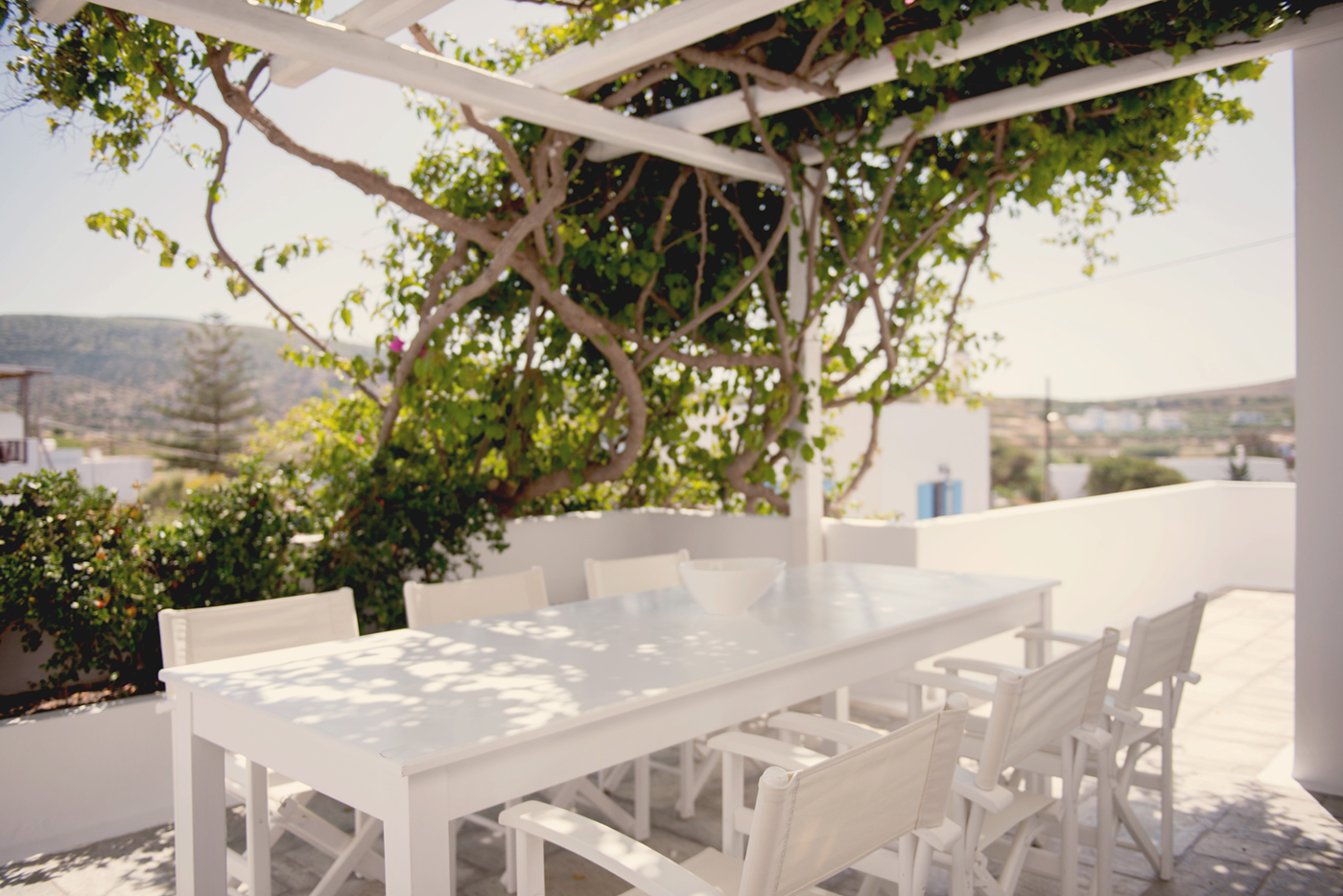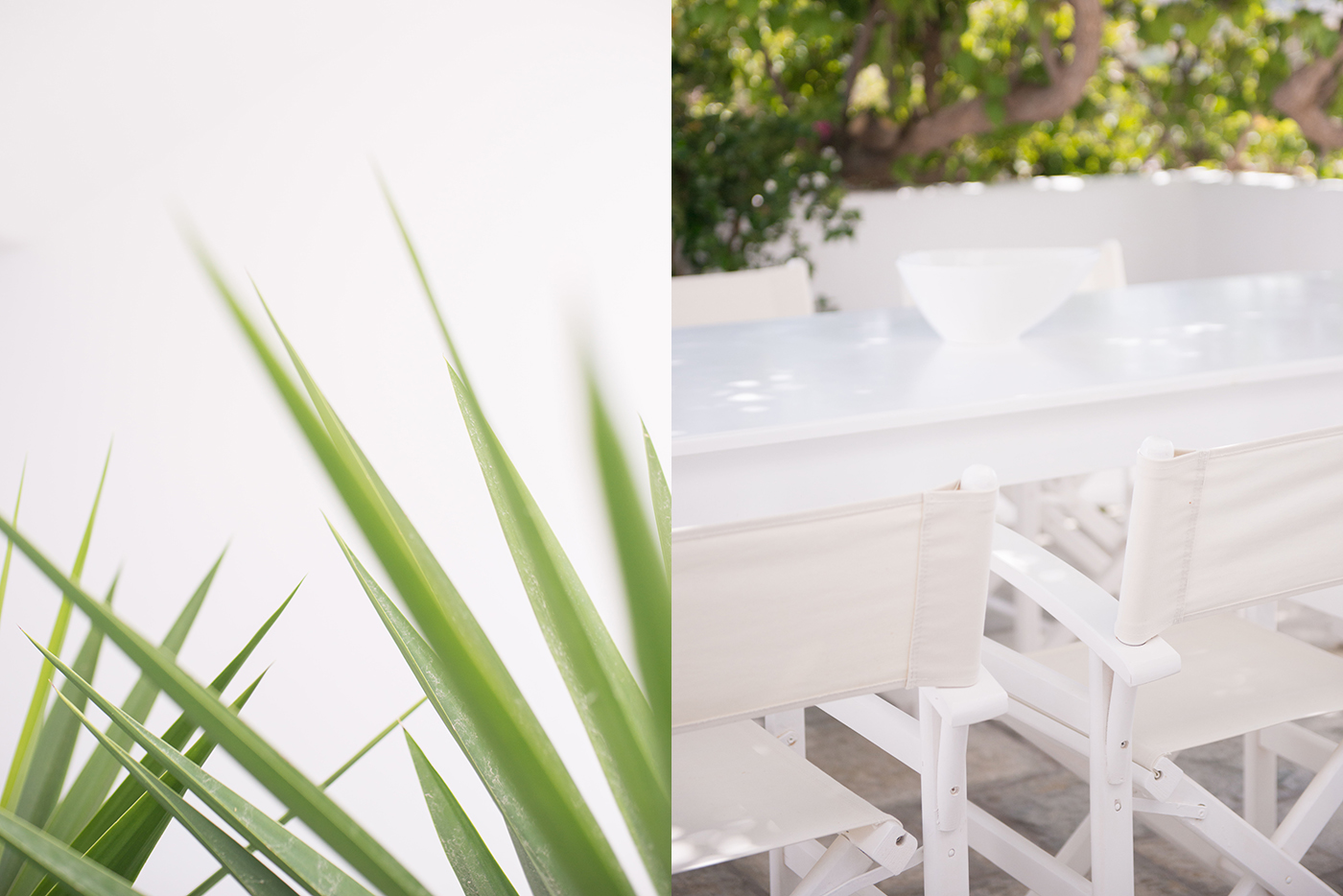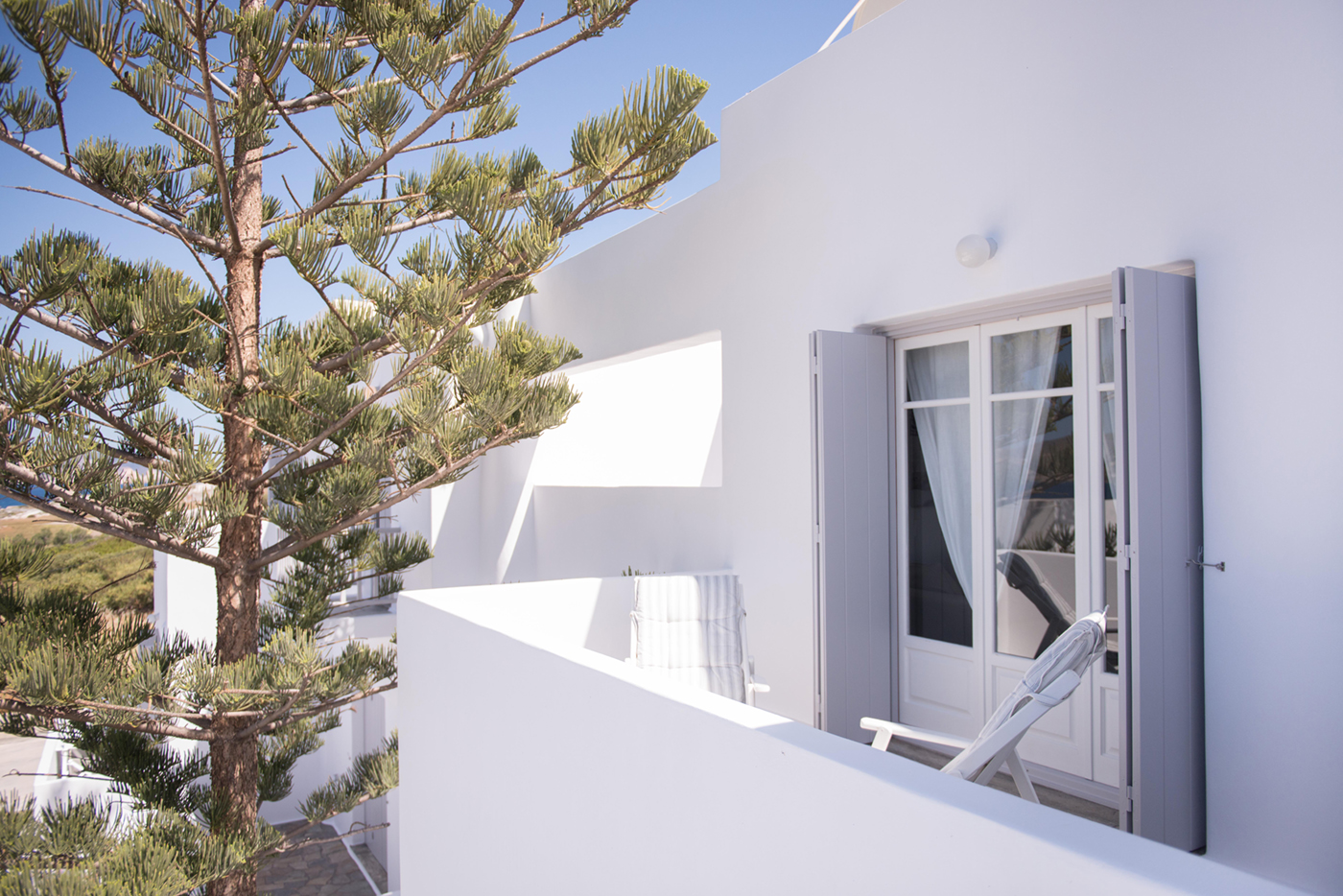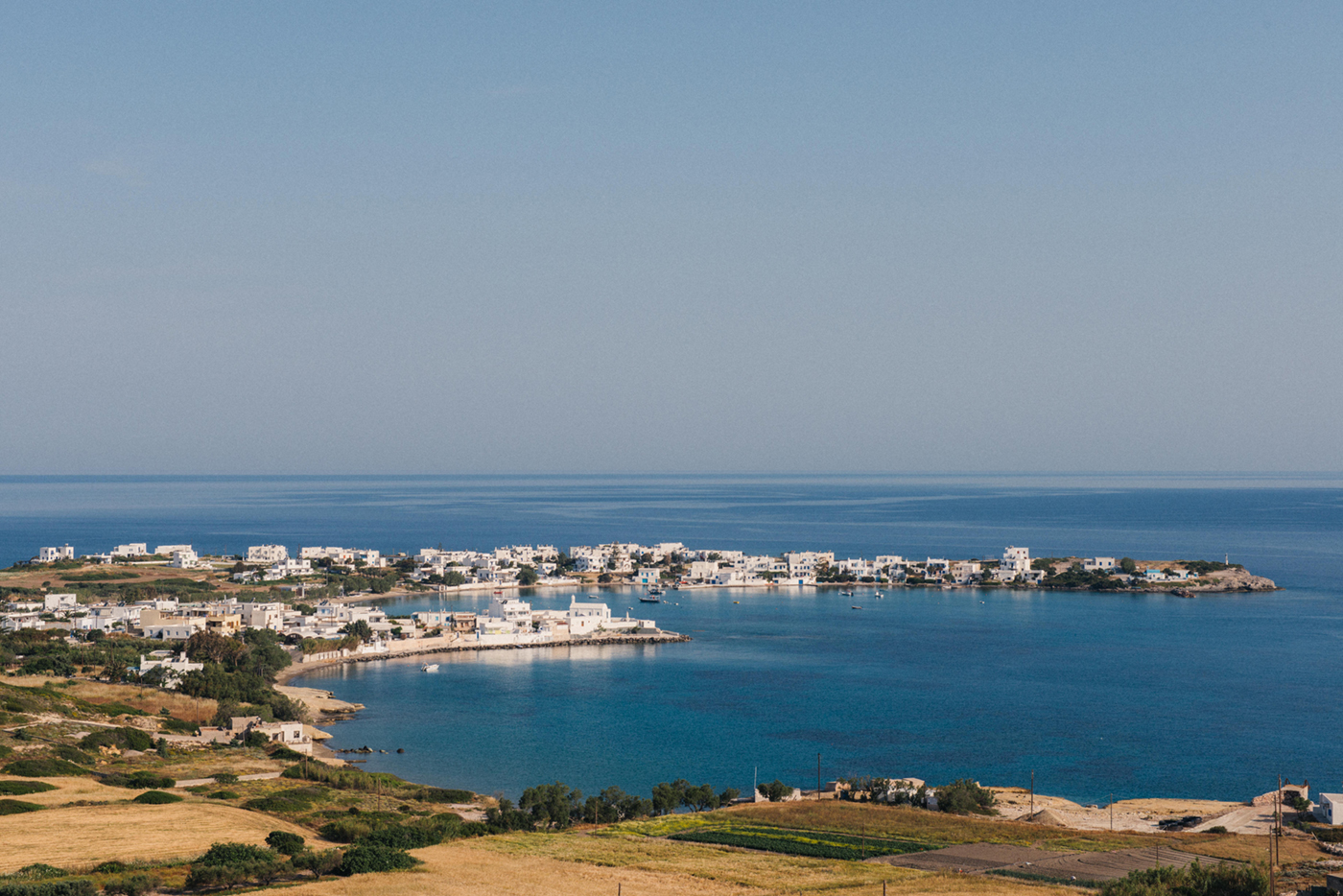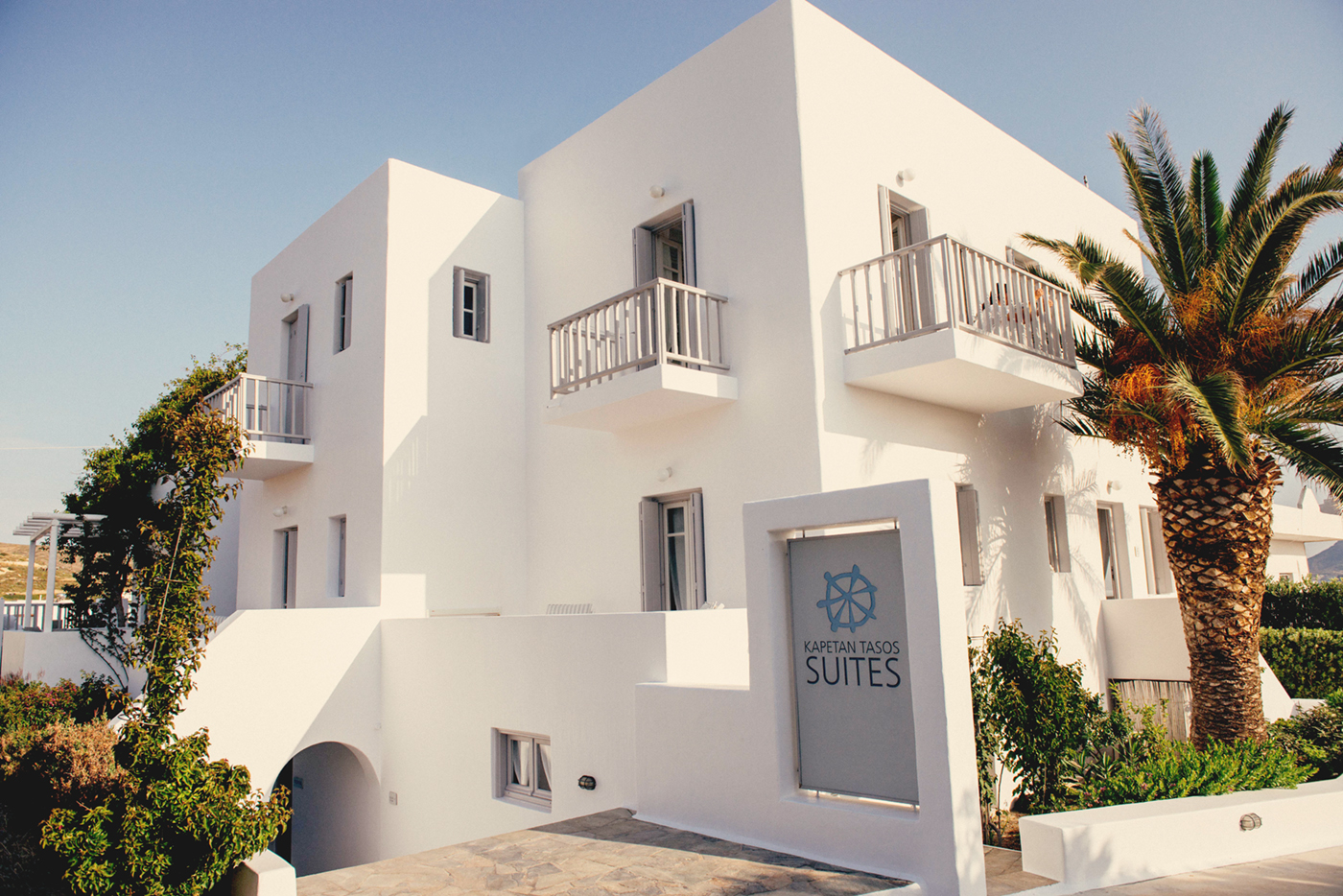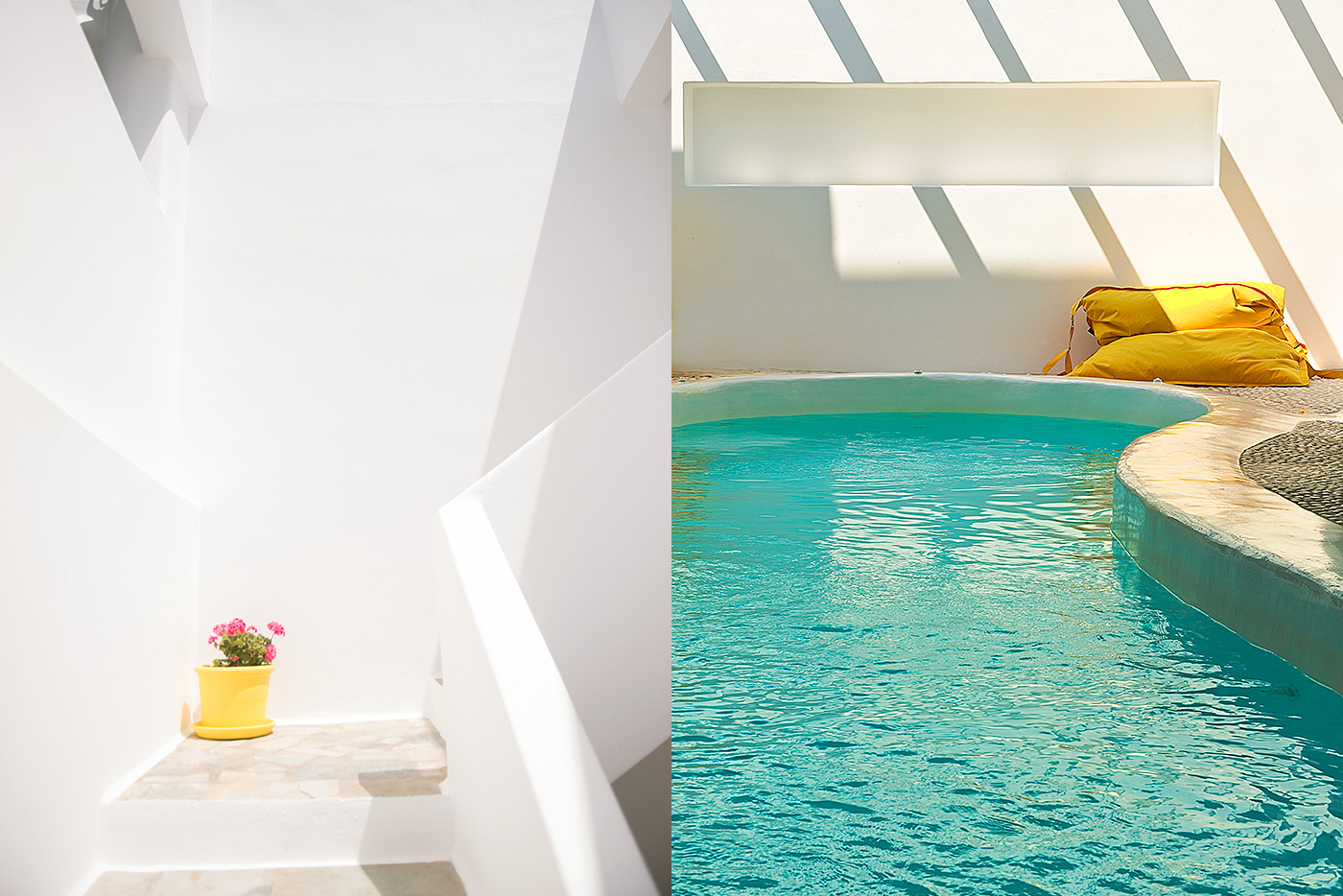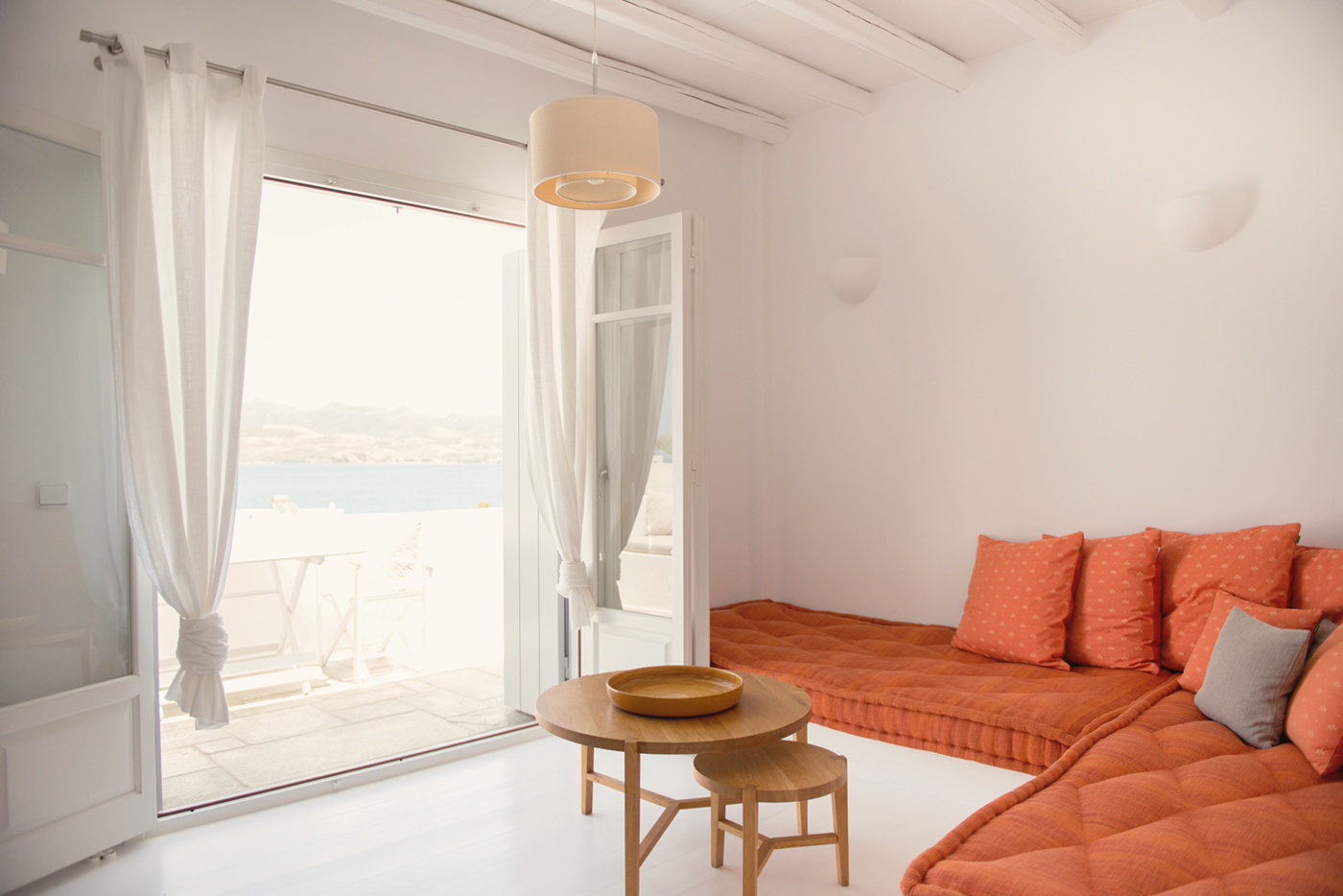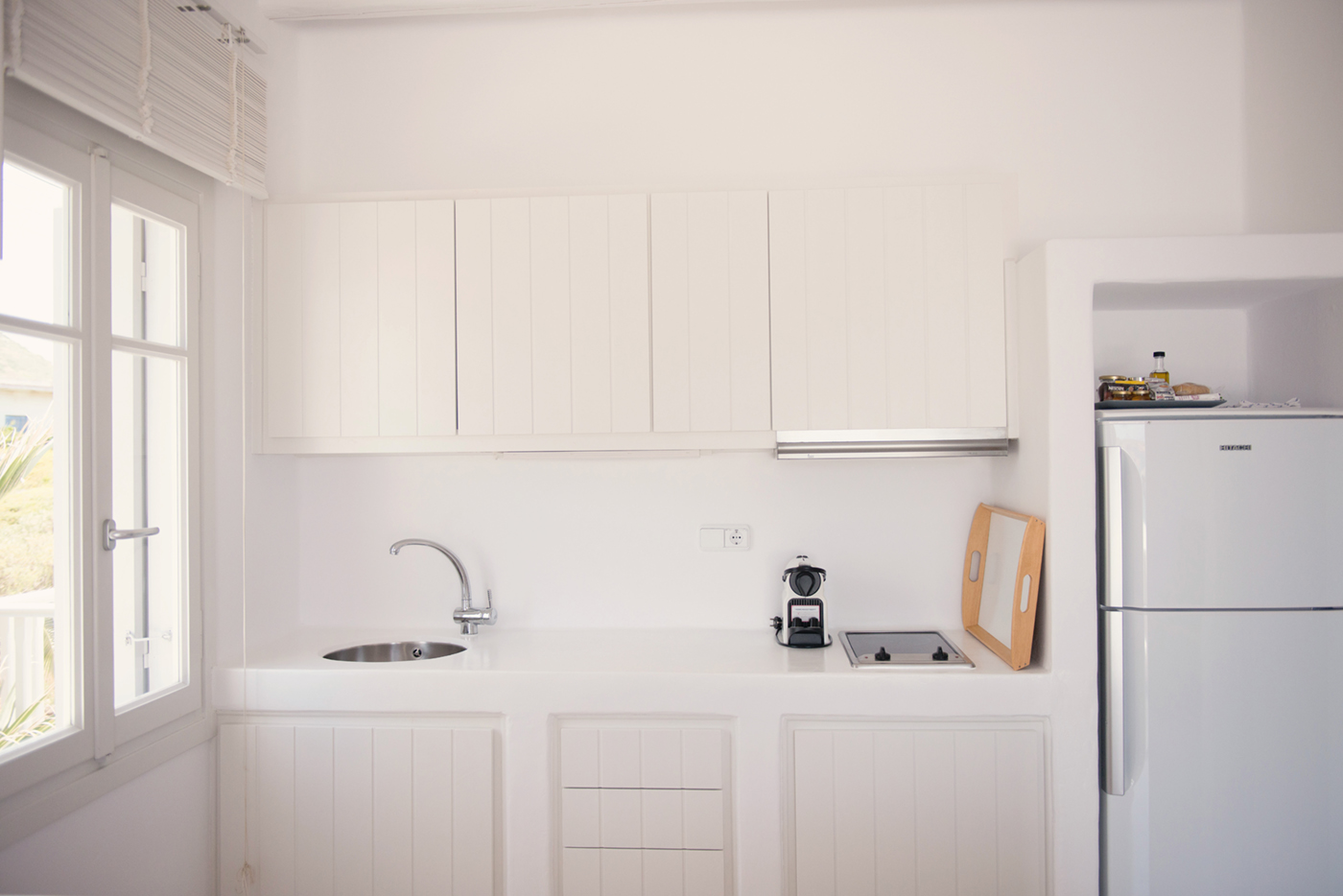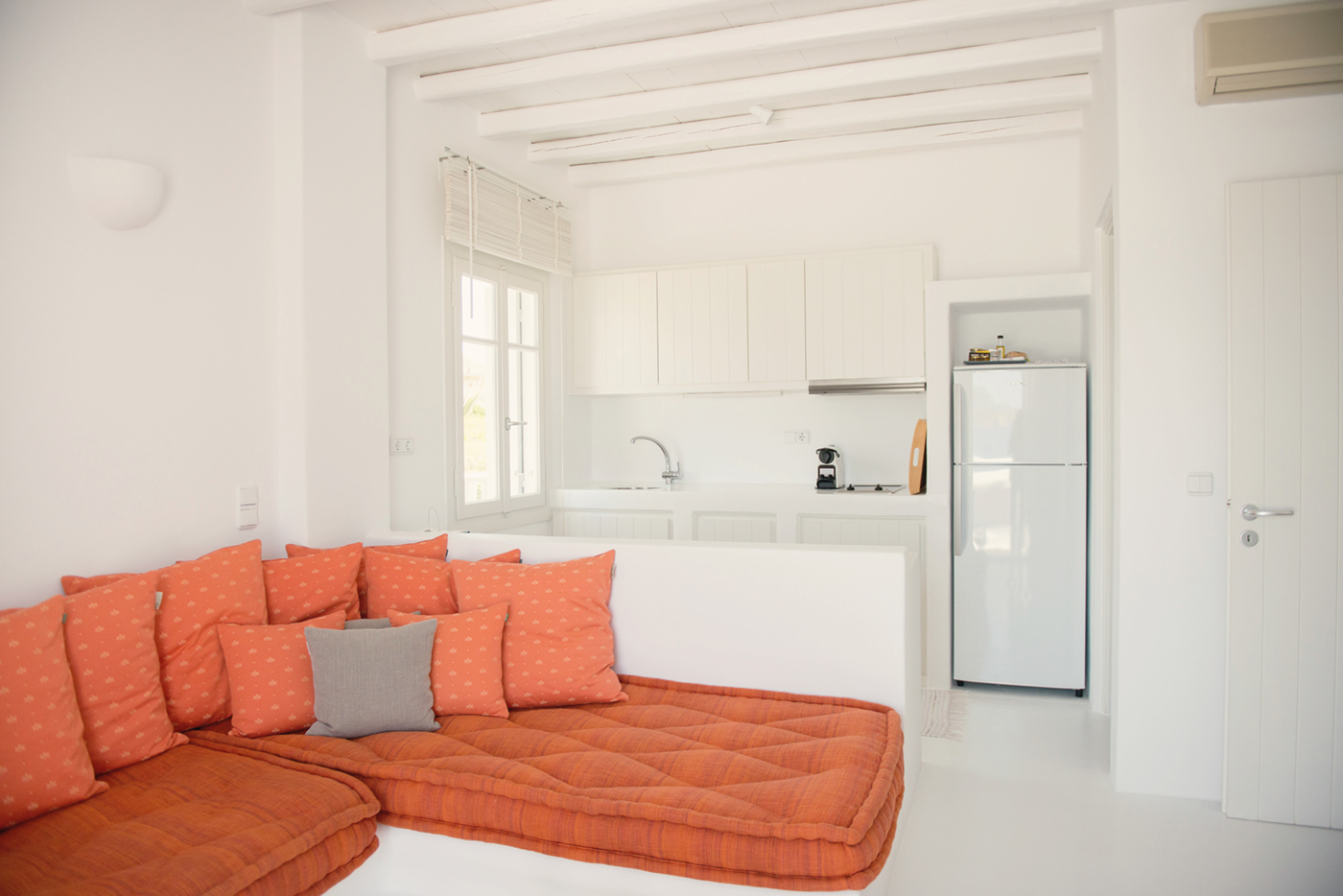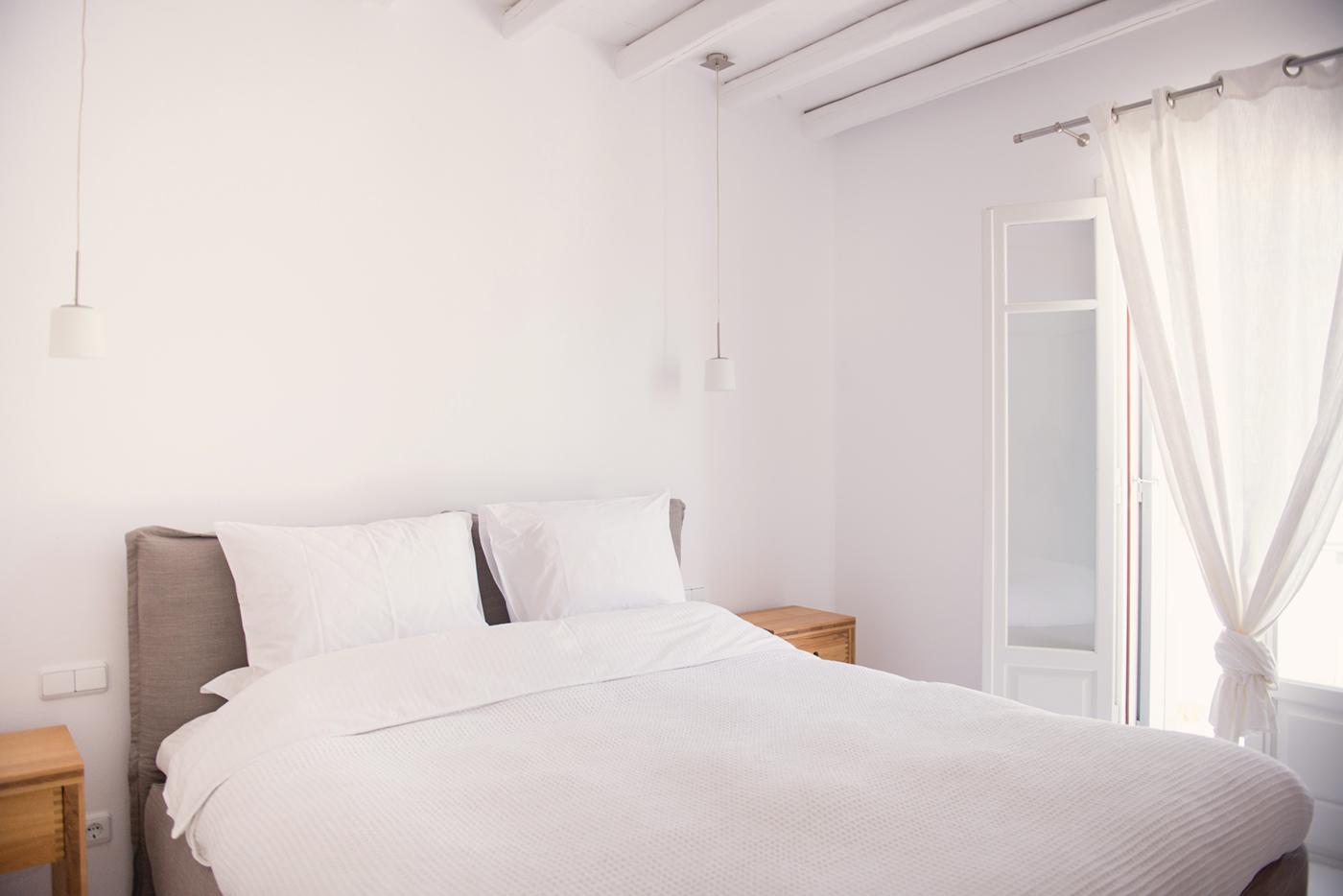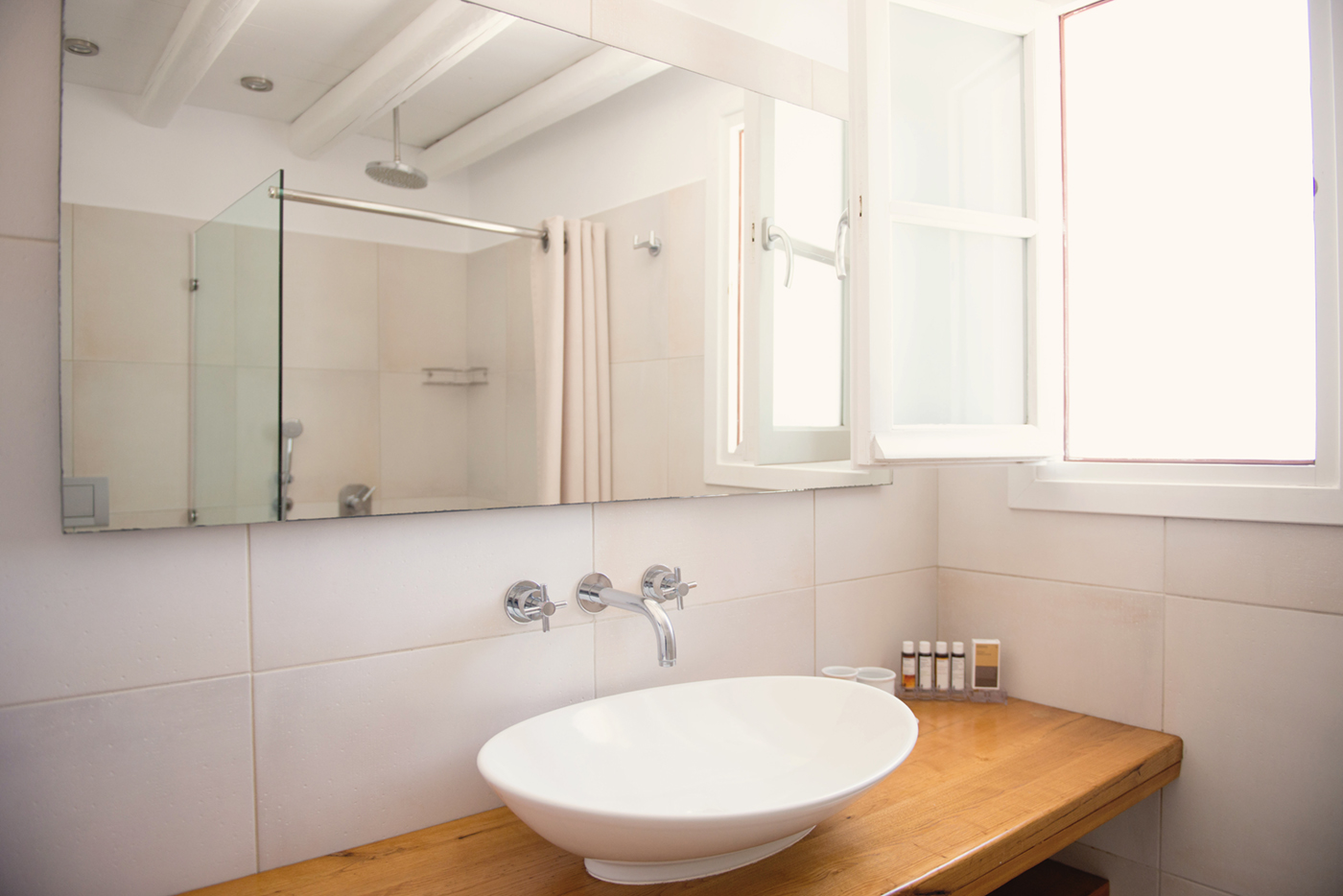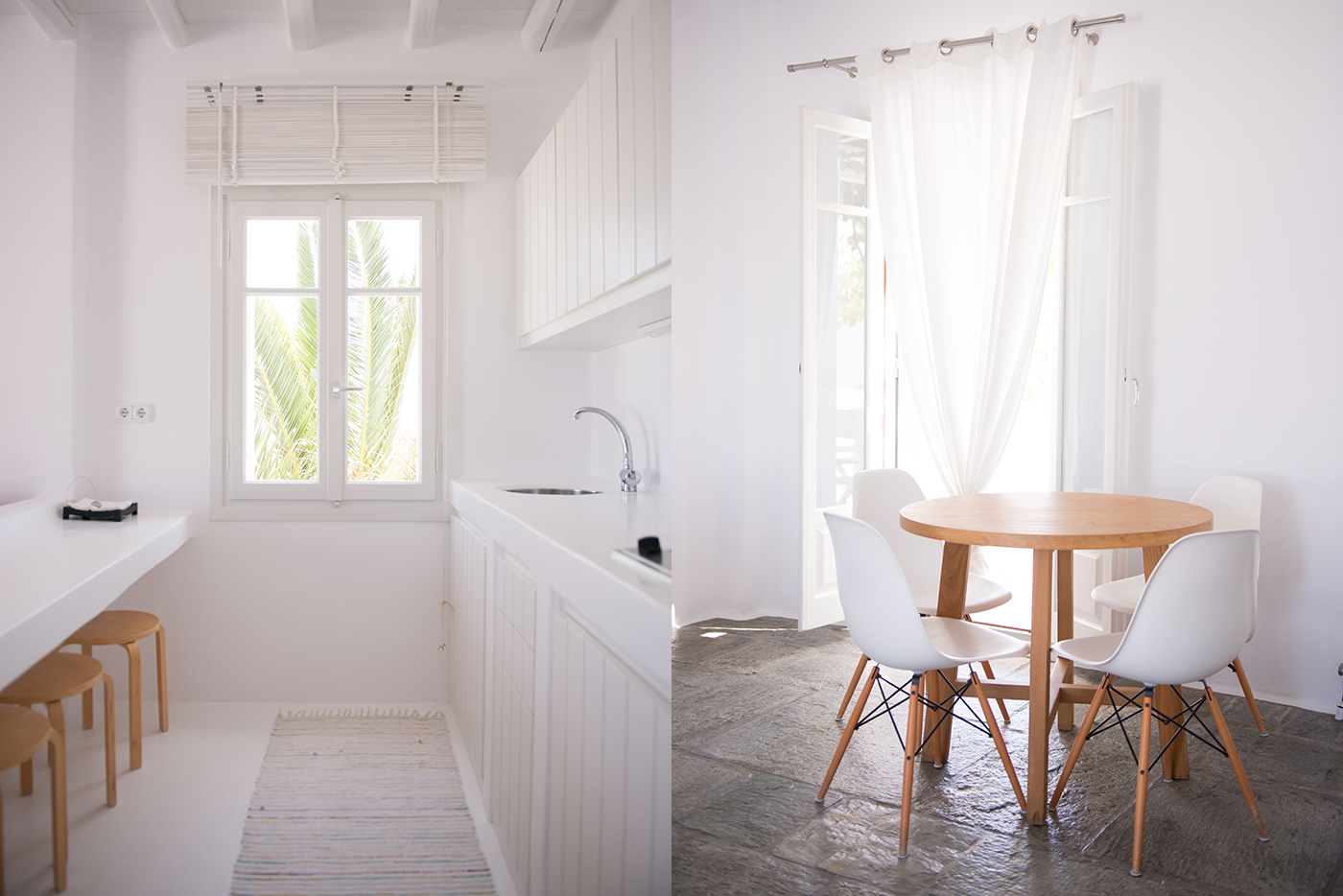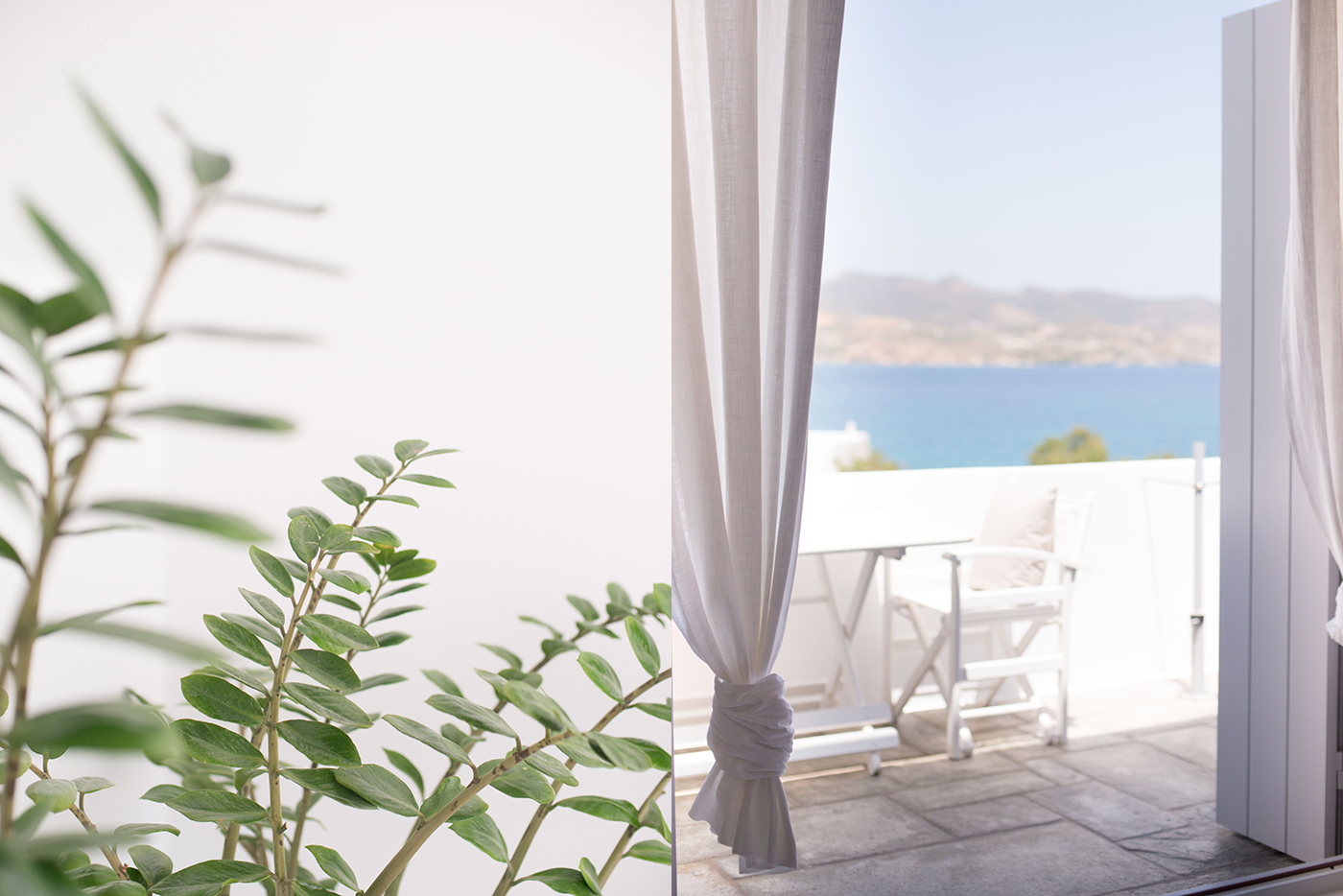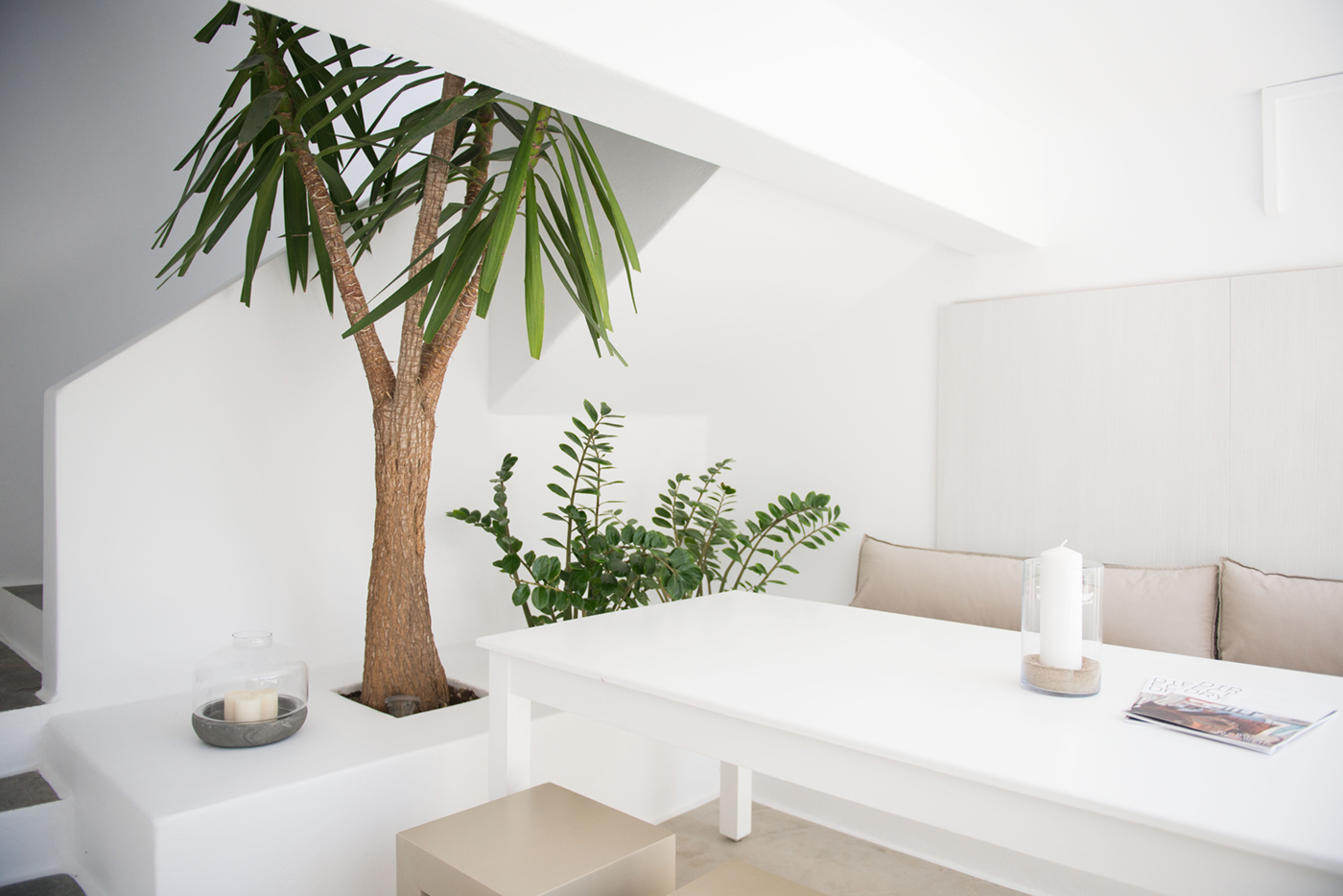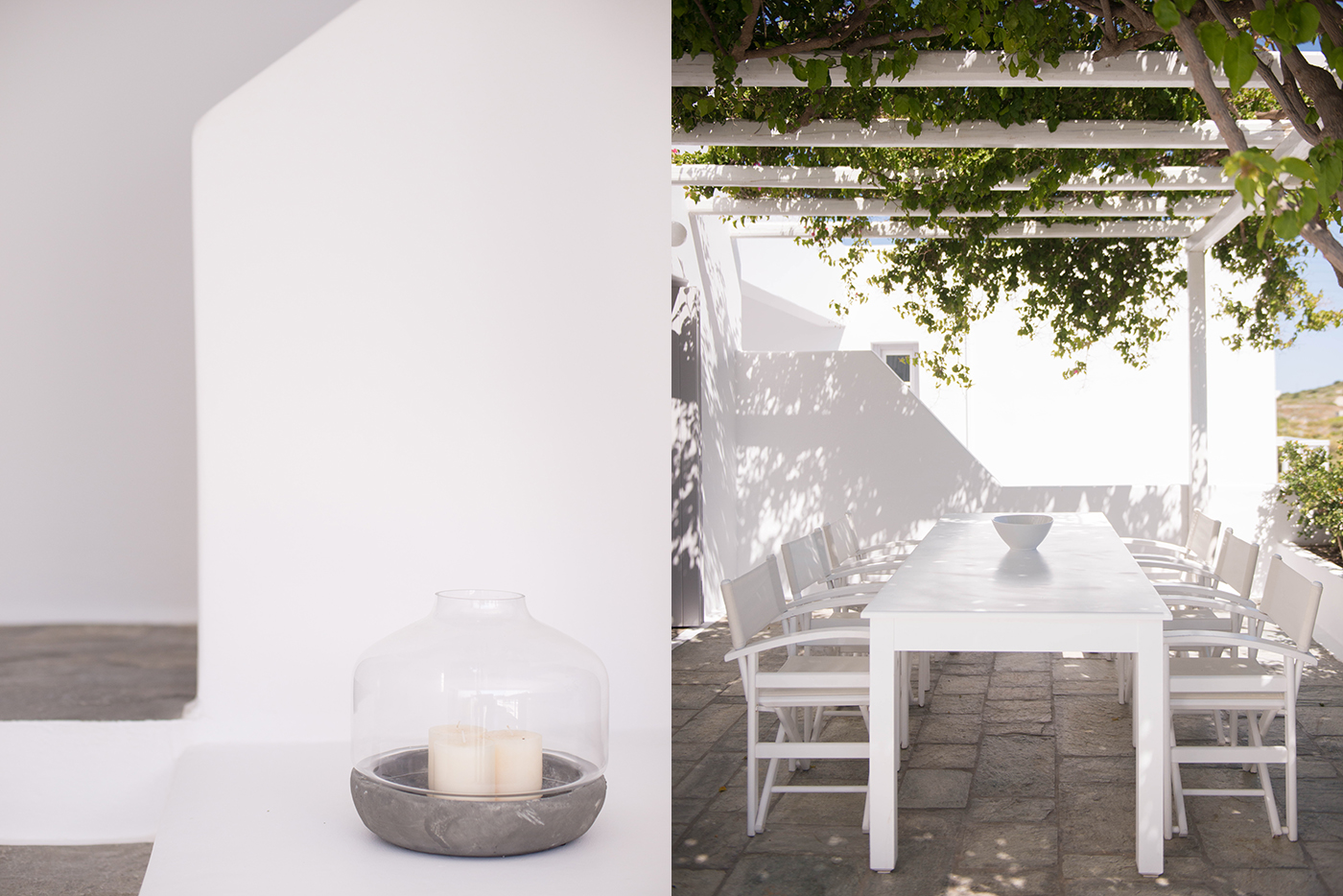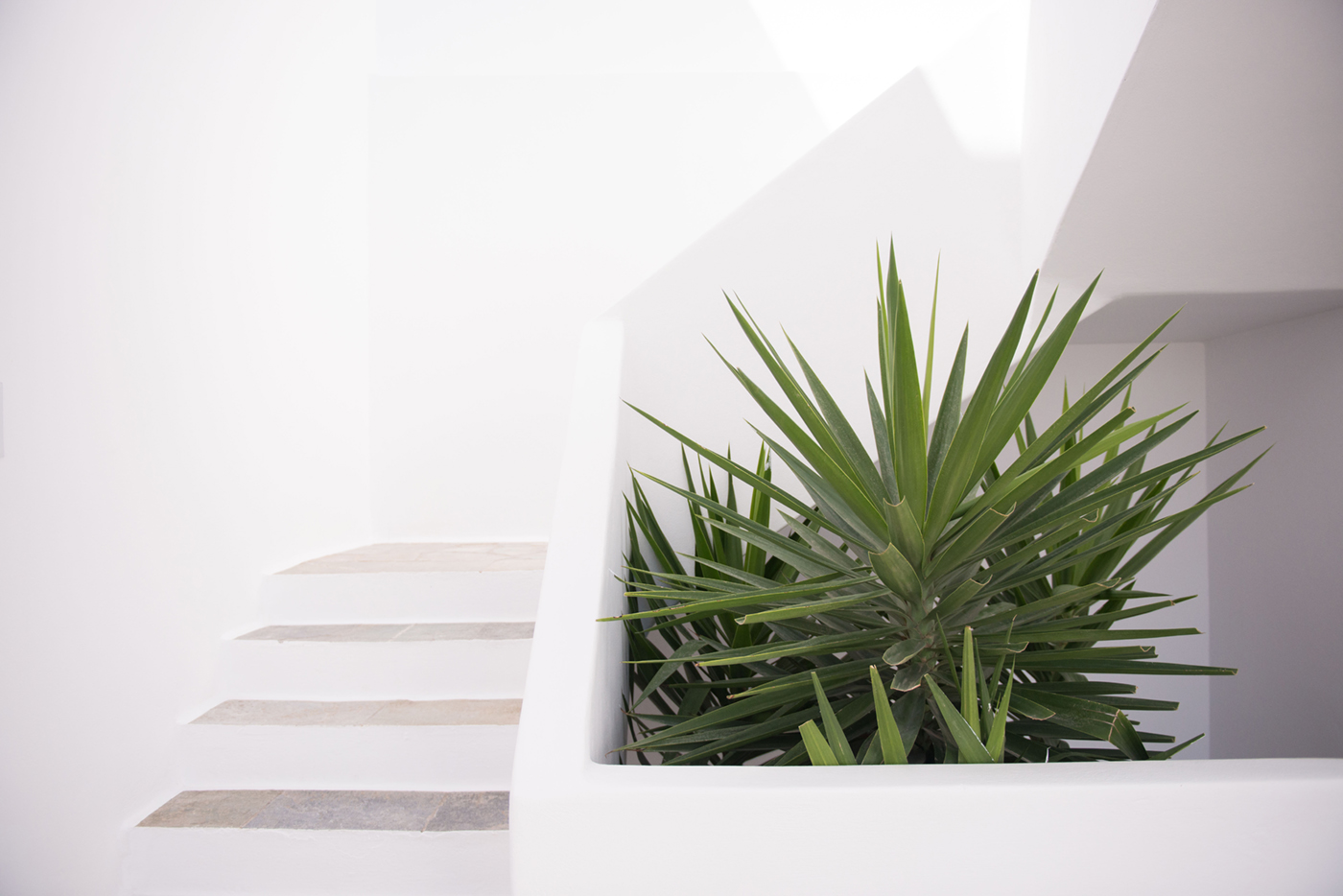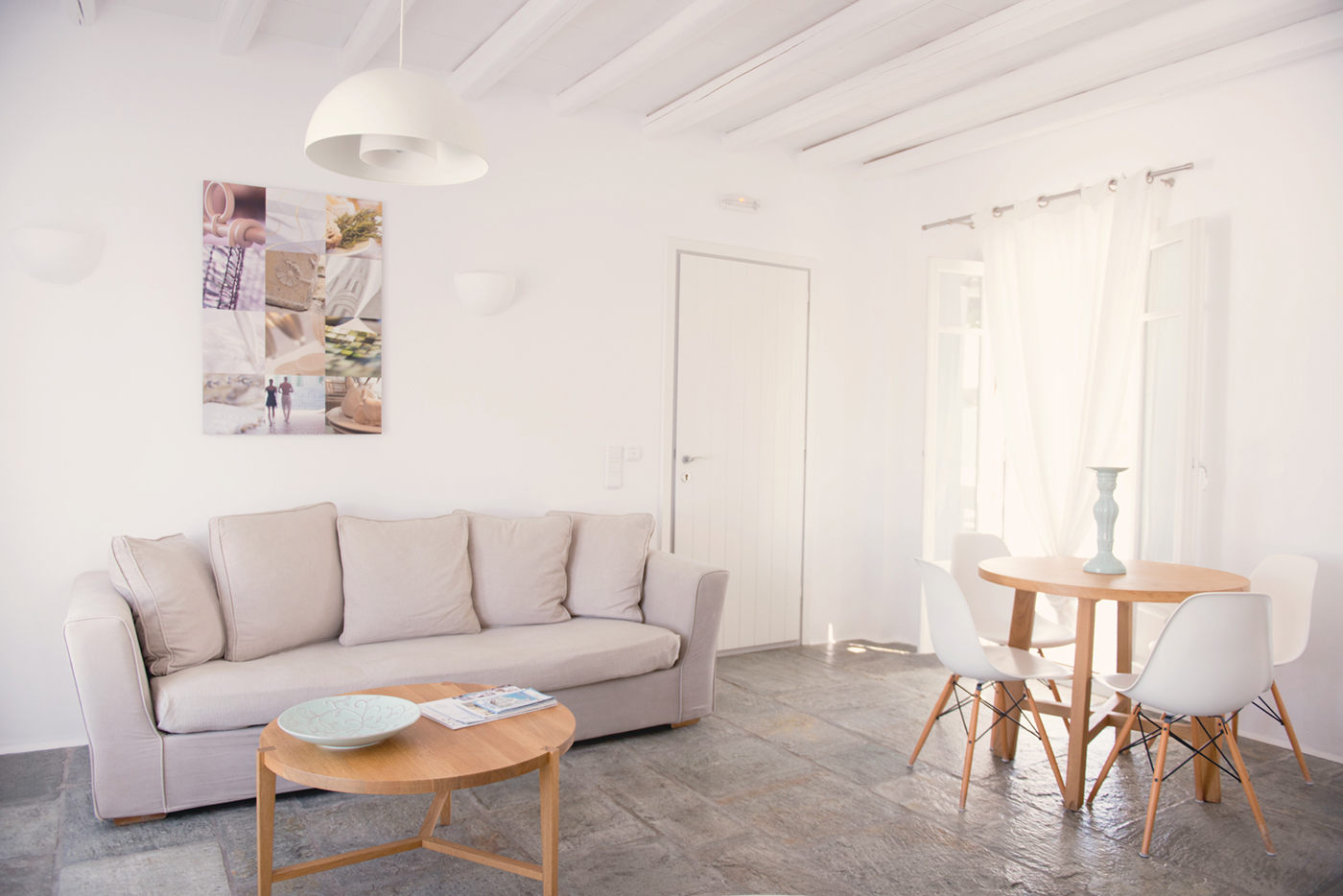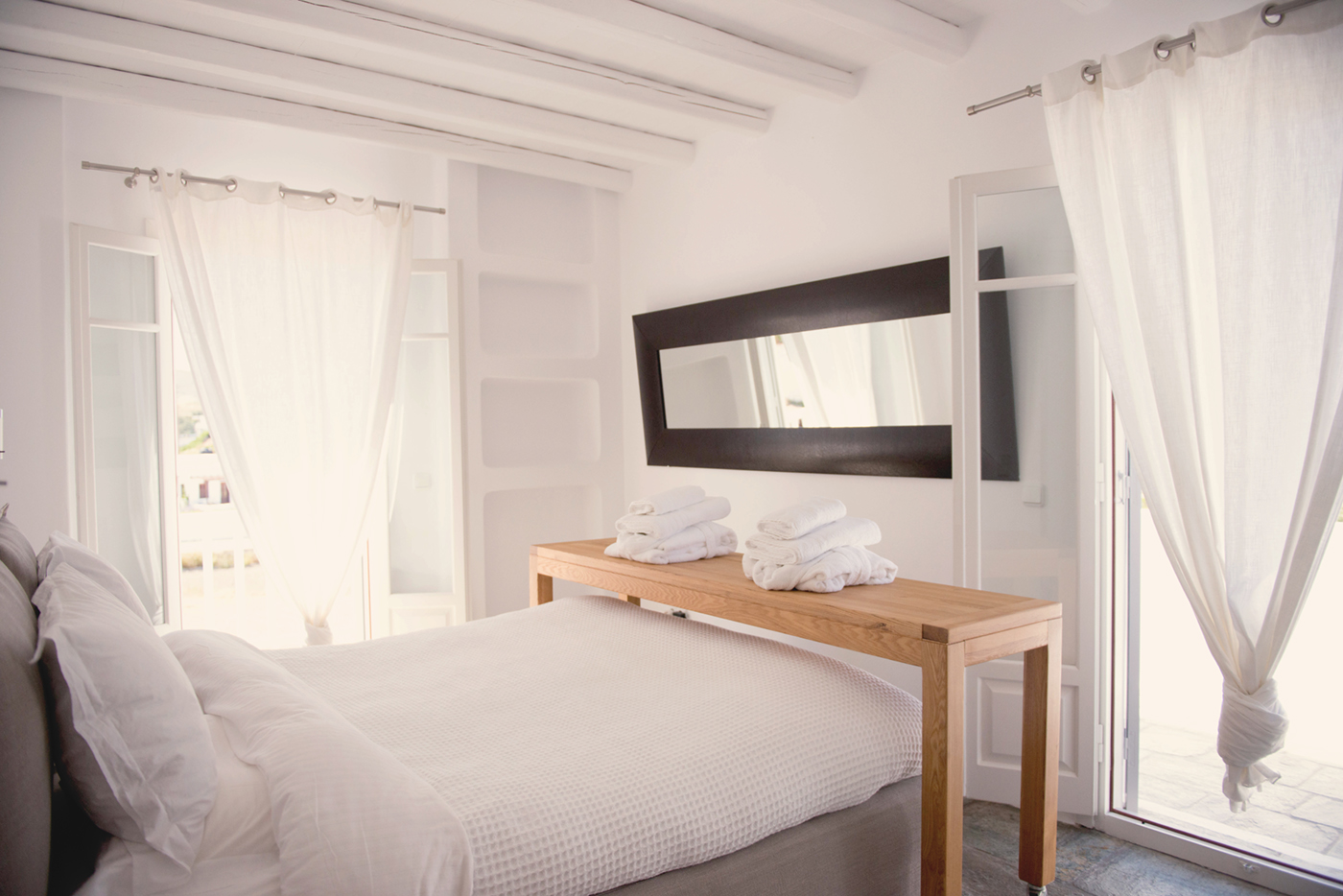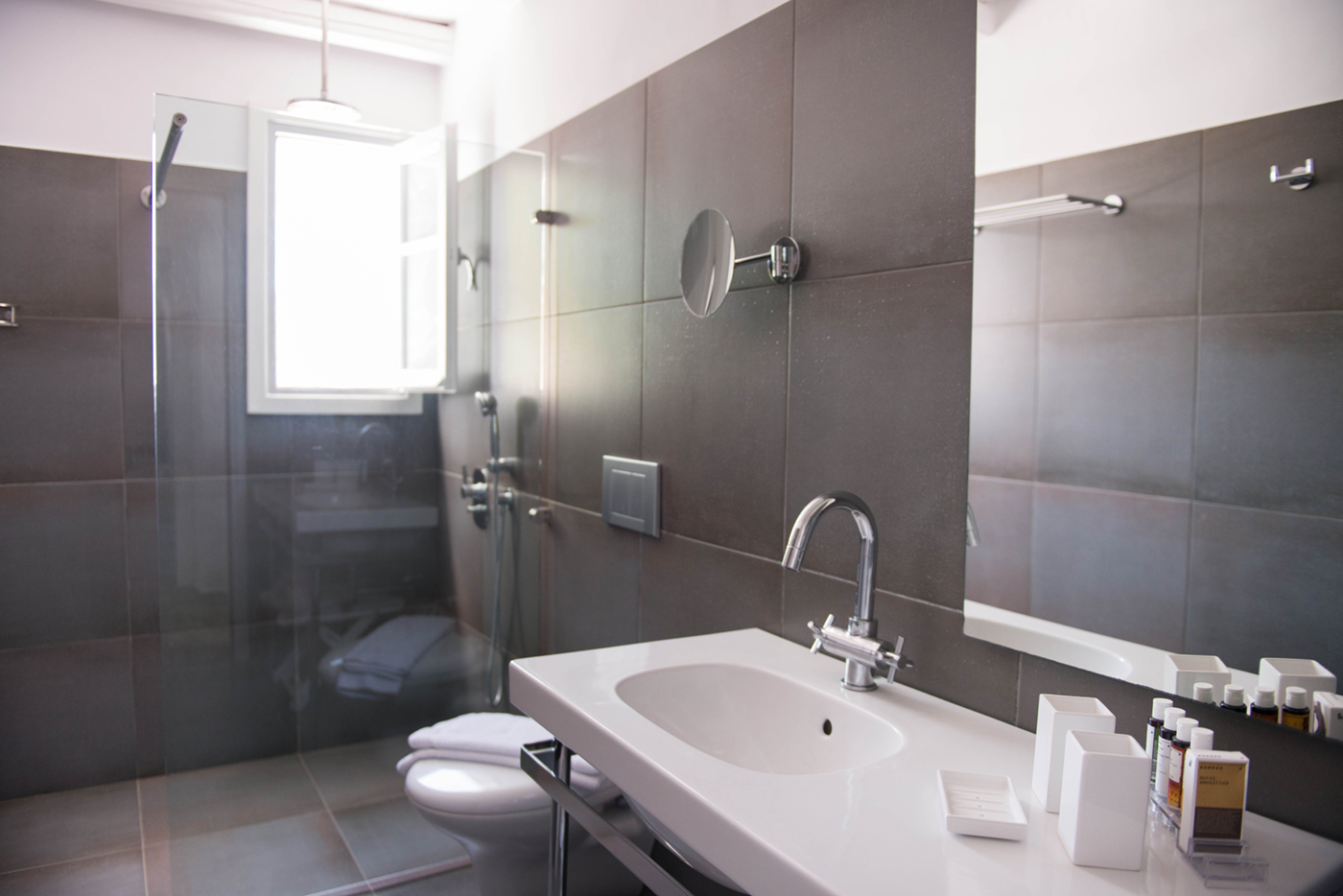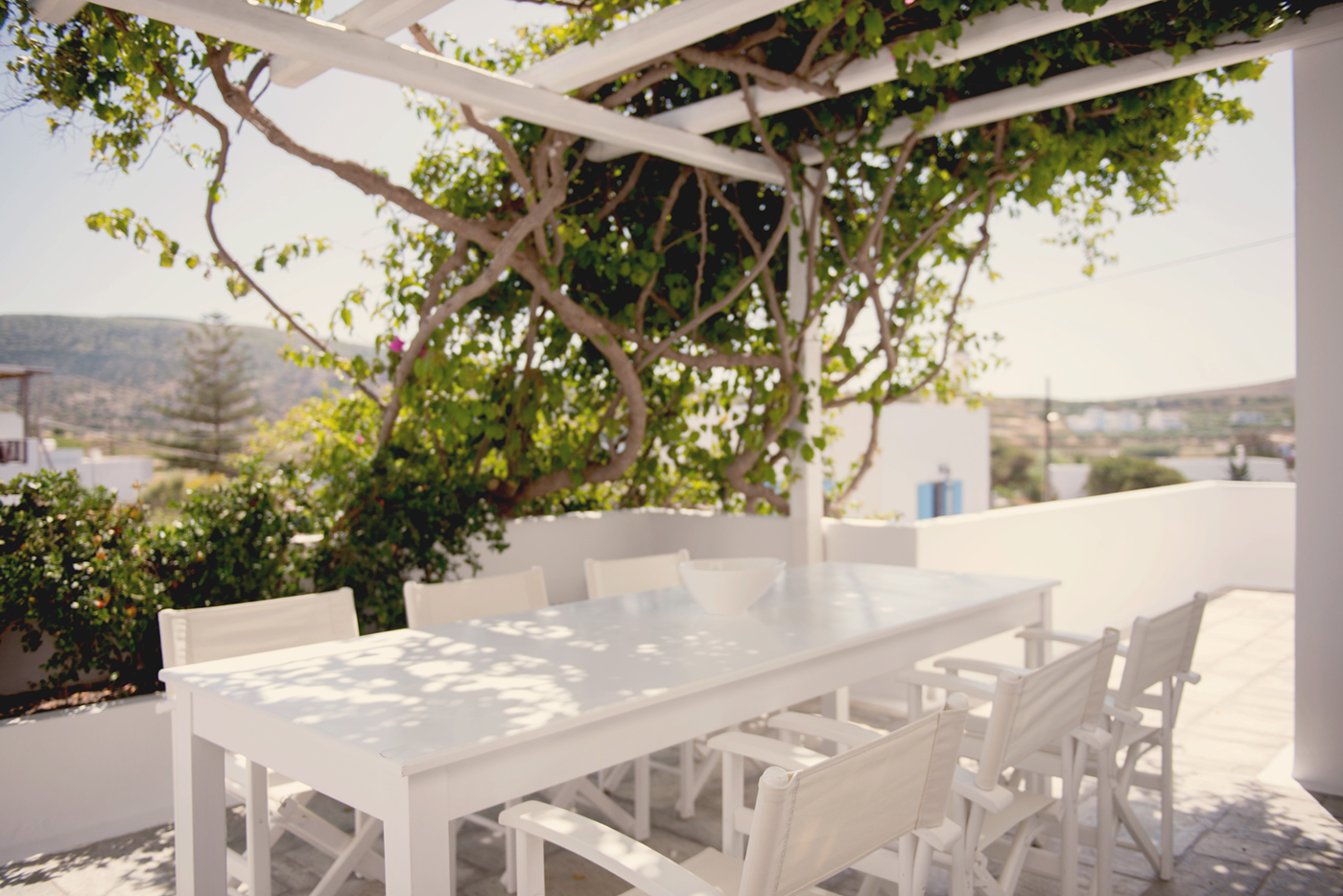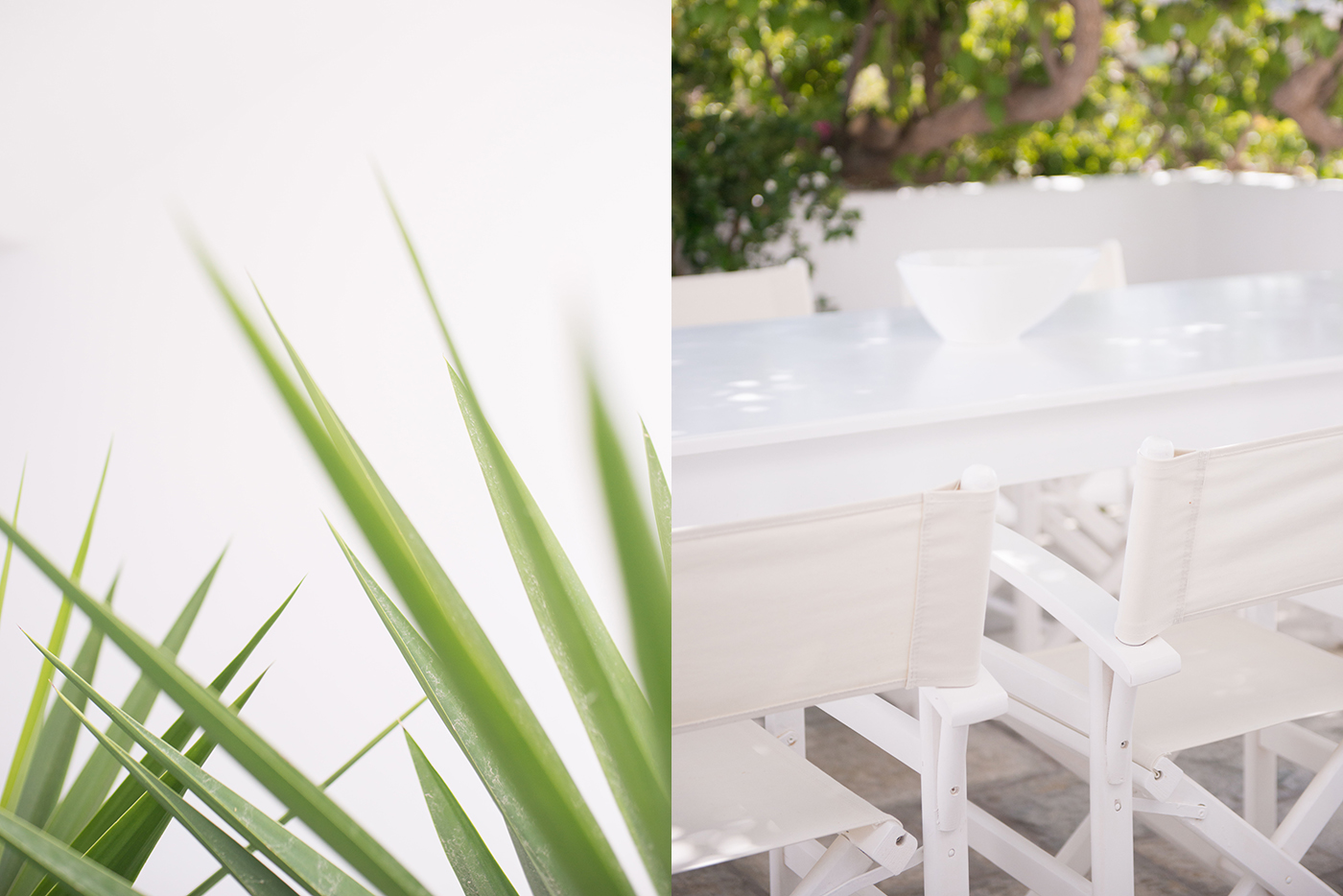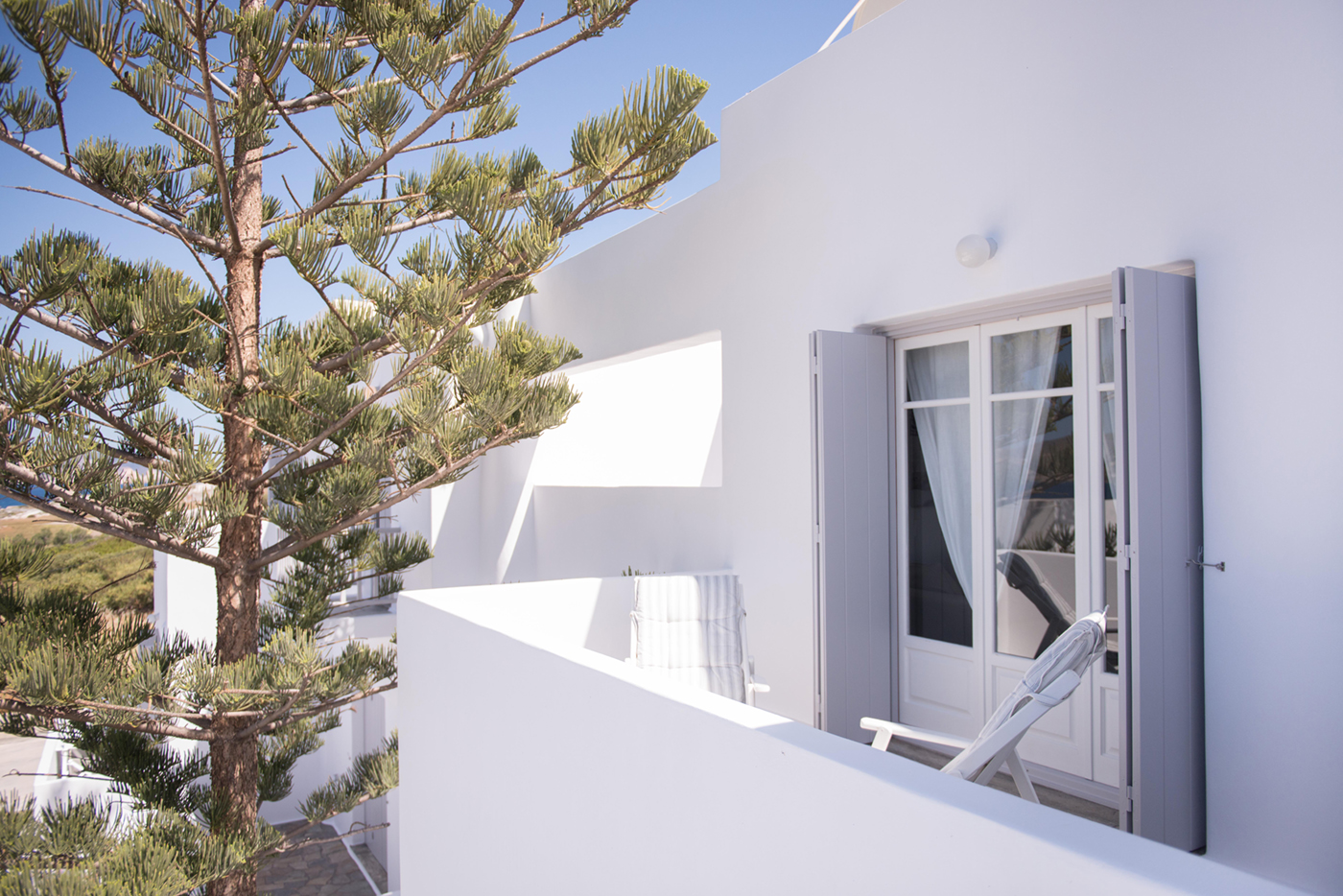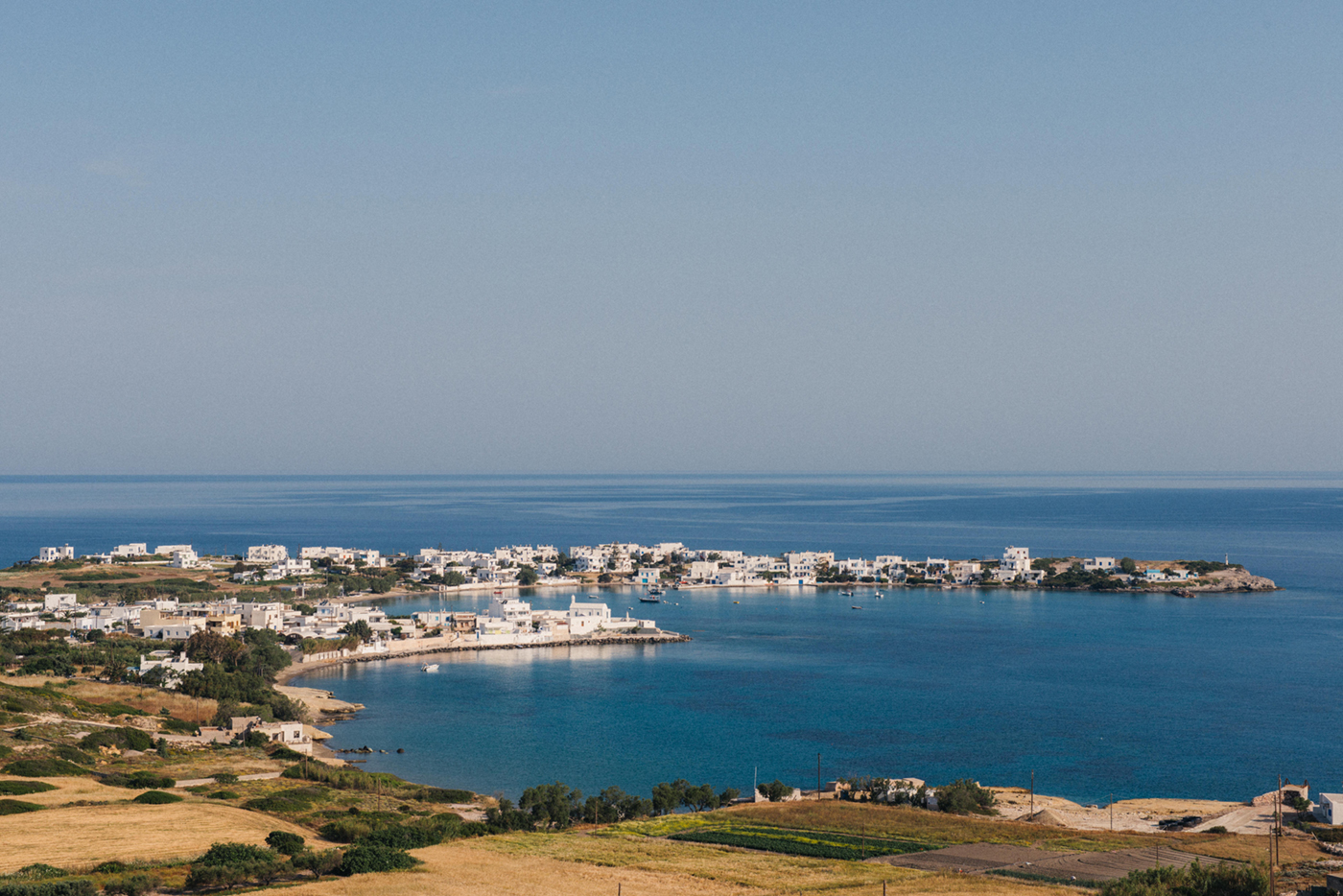 NOTEWORTHY
There are 11 beautiful suites - we loved Suite #8 in particular, with fantastic views of the town and Aegean Sea.
Each of the 11 suites, ranging from mini-suites to a 2 bedroom superior suite, all have fully equipped kitchenettes.
We were very impressed with the fabulous service and quality of products, ranging from beautiful linens and towels to high end toiletries and kitchen items they refilled each day, such as a local Greek olive oil and honey.
ESSENTIALS
Swimming pool, mini gym, free wifi, rainshower, small lending library and board games, pets and families welcome
LOCATION
Kapetan Tasos is in the town of Pollonia (84800 Pollonia Milos), a small fishing village on the northeast corner of Milos Island. Located just 10 minutes from a domestic airport, Milos can be reached easily by a 45 minute flight from Athens. There are also many different ferries that stop in from the other Greek Islands.
RATES
Mini Suites (2 ppl) start at 79 Euros/low season up to 179 Euros /high season
Suites (4 ppl) start at 99 Euros/low season up to 250 Euros/high season.
Superior Suite (4ppl) start at 149 Euros/low season up to 350 Euros/high season.
NEED TO KNOW
Breakfast is an additional 15 euros per person and is served on your personal patio.
IN THE NEIGHBORHOOD...
Pollonia is celebrated for its fish taverns that line a small peninsula. There is also a grocery store, coffee shop, bakery and other cute stores to wander through as well as a main sandy beach lined with
Adamas is the largest of the towns and has 2 big grocery stores. Explore one of the quaint hillside villages filled with shops and restaurants, or venture to one of the 70 beaches.
CONTACT \ BOOKING
Email info@kapetantasos.gr or visit their website for more information.