OVERVIEW \ stylish Boho HOTEL WITH rooms STARTING AT $135
Located at the base of a craggy mountainside dotted with wildflowers and grazing goats, this tranquil bohemian retreat has the feel of mid-century California with predominantly white buildings accented with exposed stone walls, timber decks, azure pools and silvery olive trees. The ambiance is a fusion of tropical and modern with Mediterranean and nomadic elements - picture taupe sofas with chocolate-hued acapulco chairs, suspended black loungers amidst a cluster of potted palm trees. The wall behind the reception desk is adorned with an elaborate ceramic mural of vibrant parrots, monkeys and jungle palms. This is the newest concept hotel of the Thomas Cook Group, what they call a "boutique hotel with a bohemian spirit", a far cry from the all-inclusive family resorts they are known for.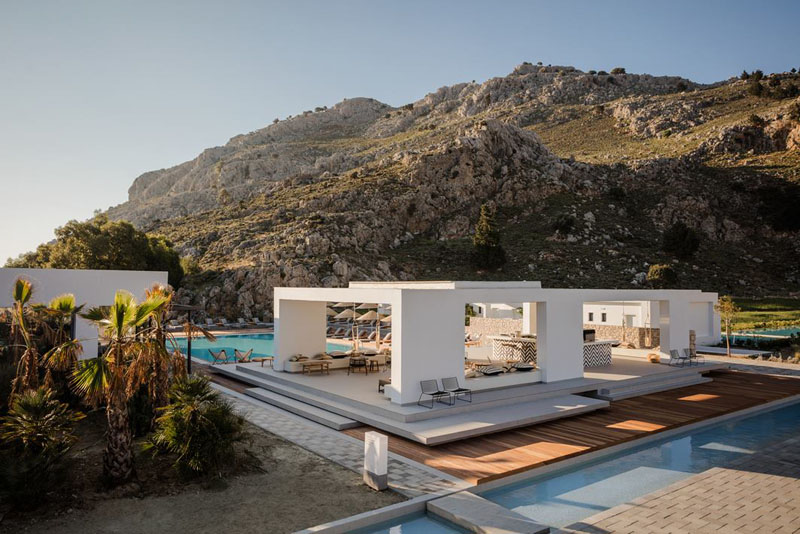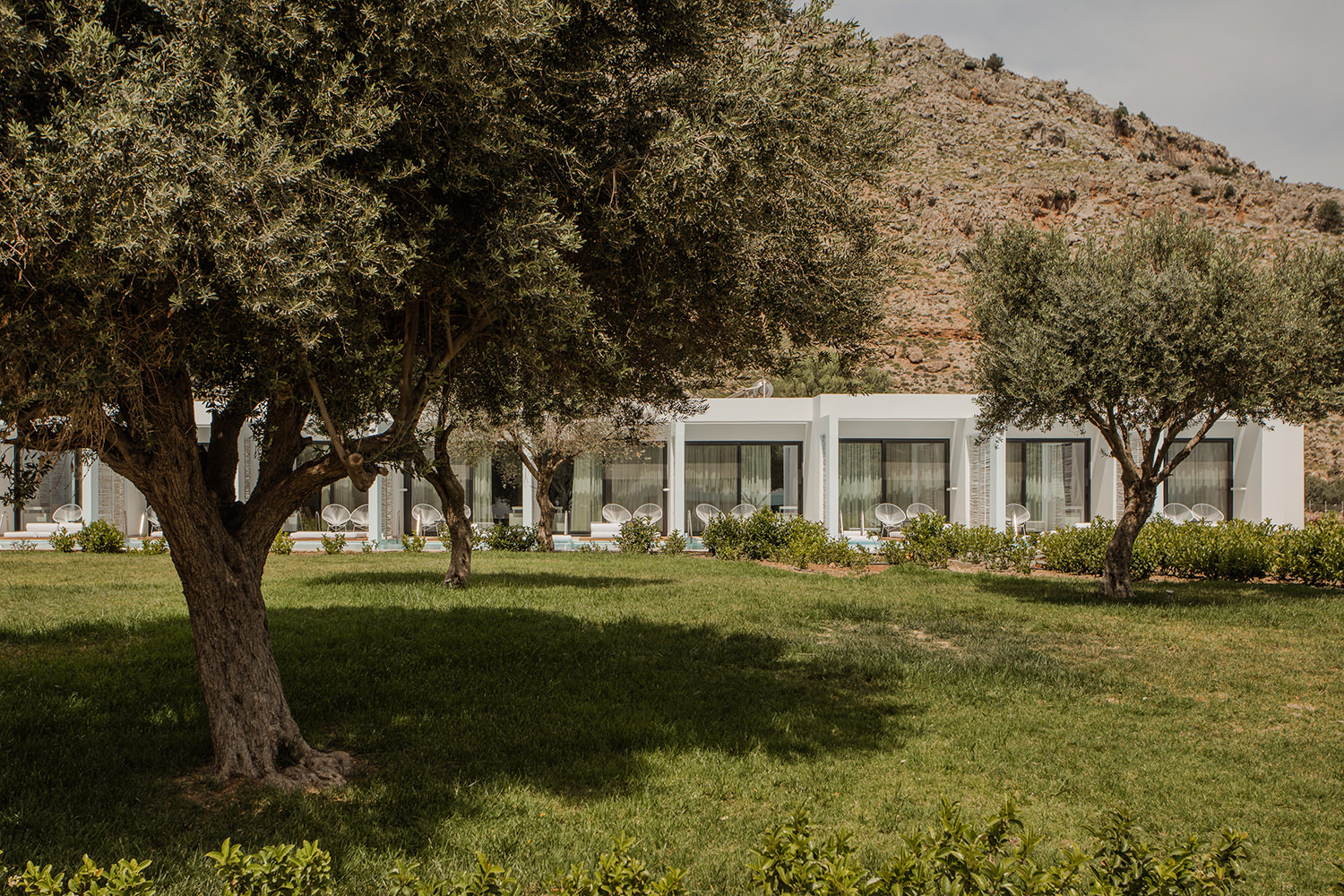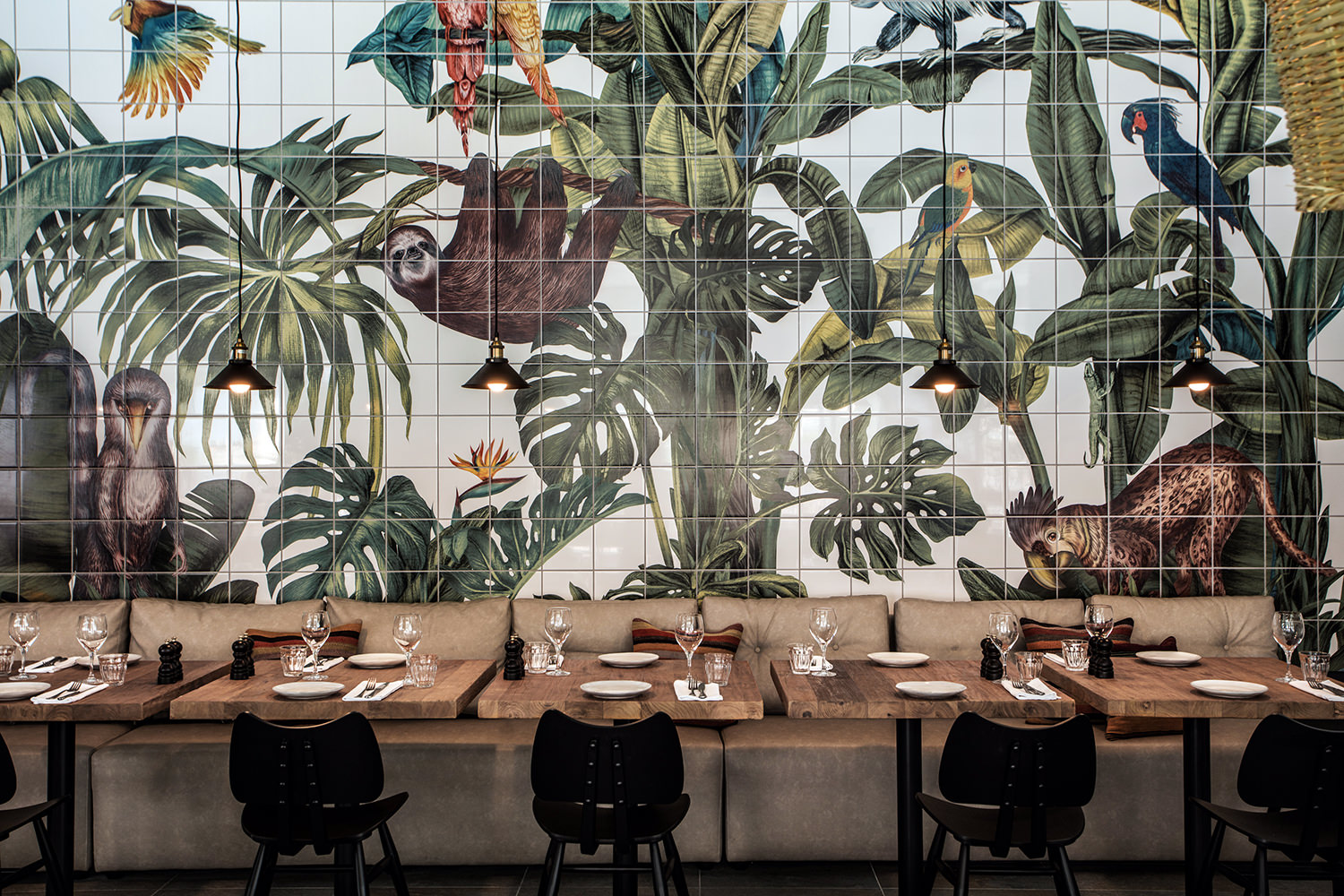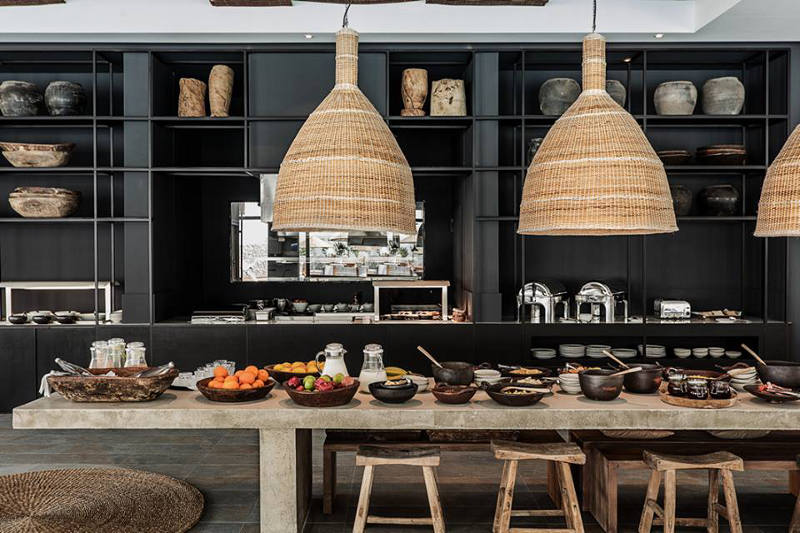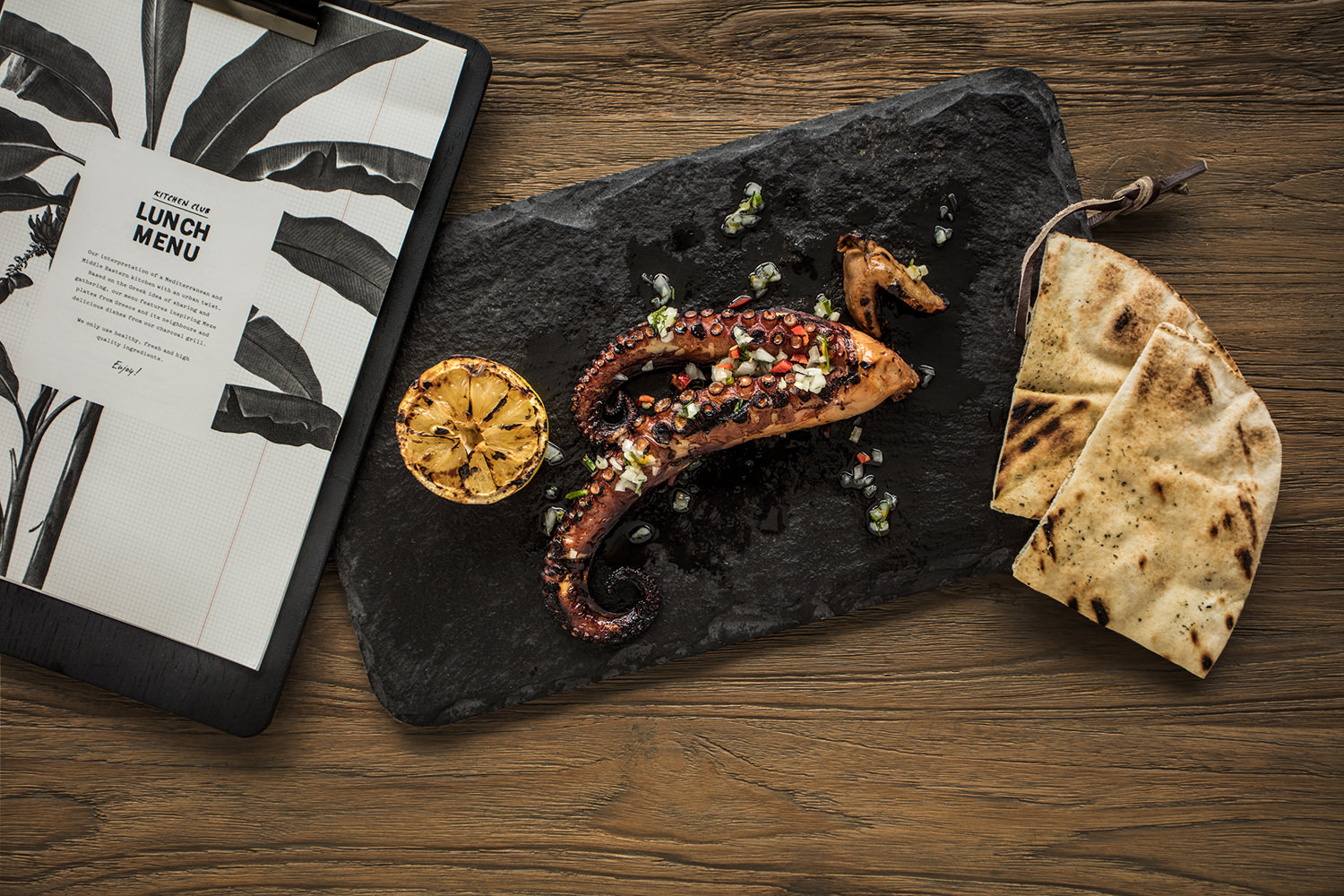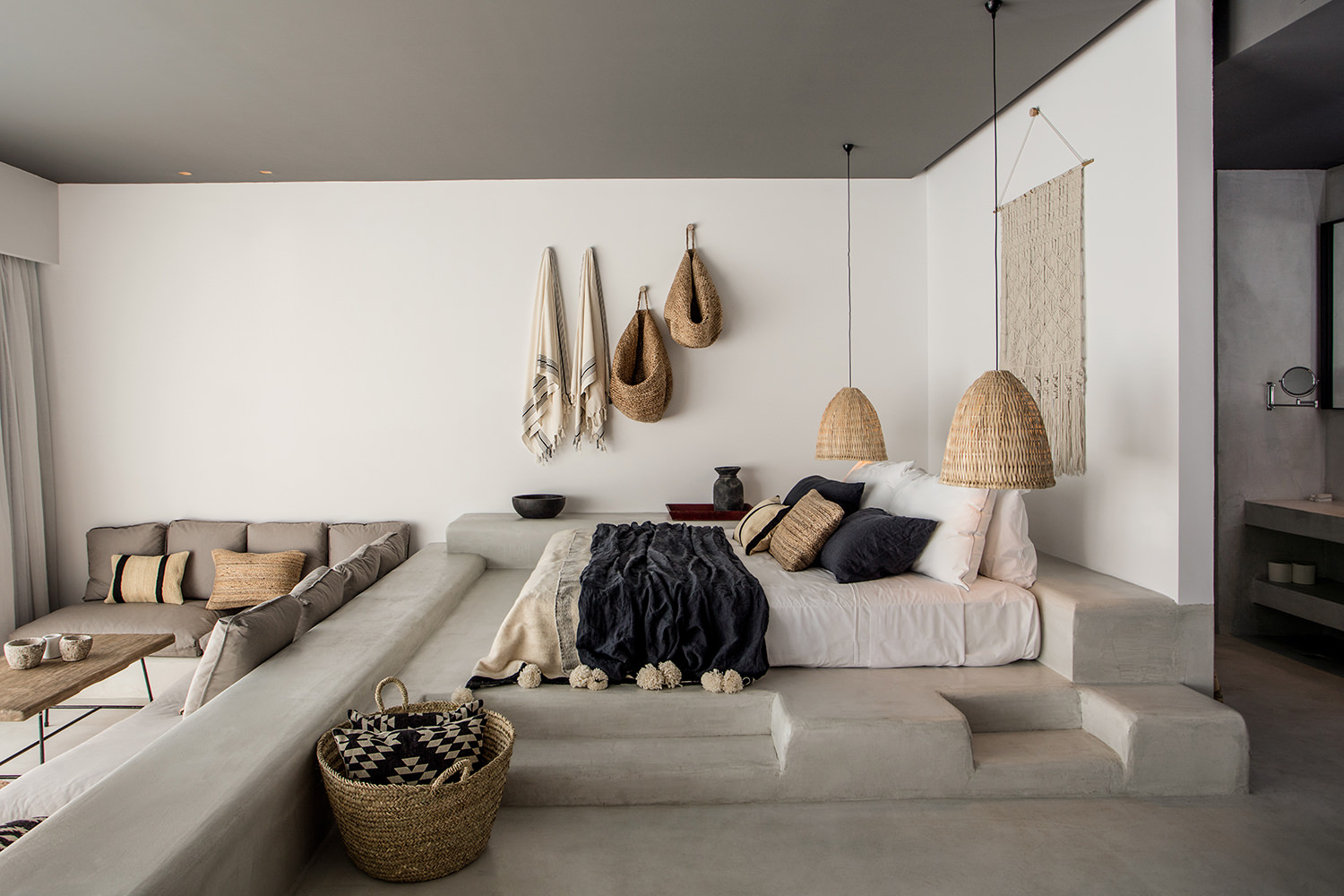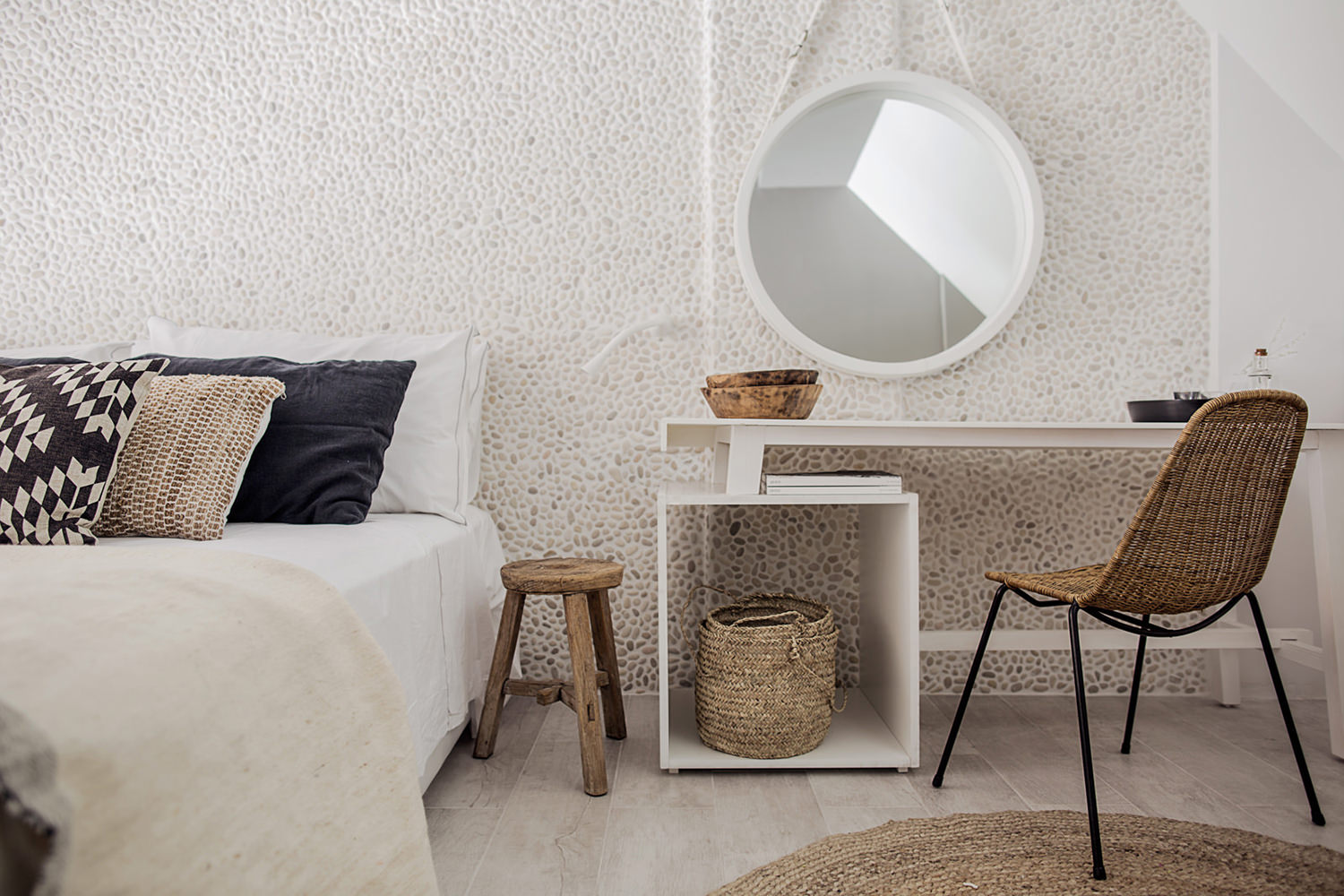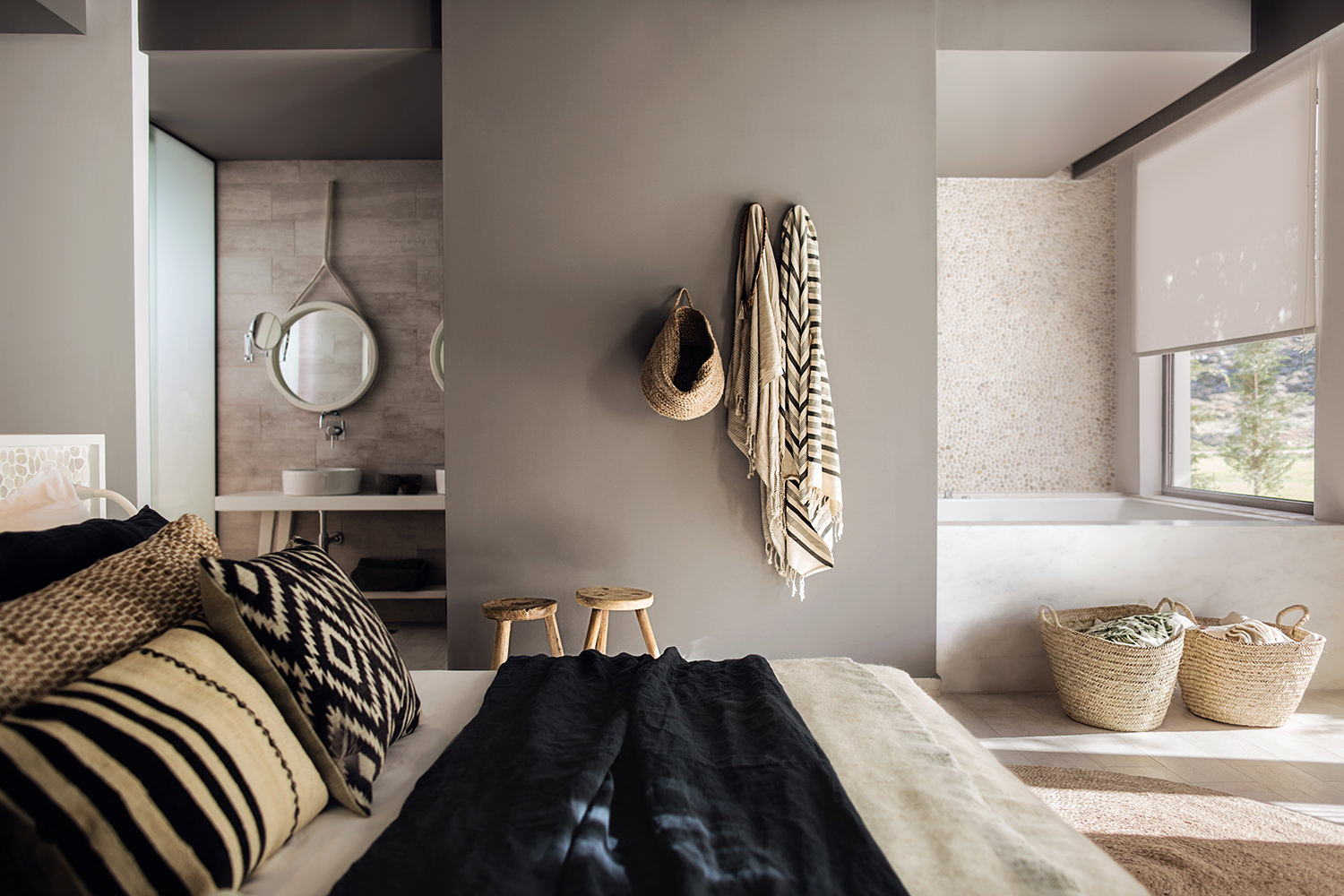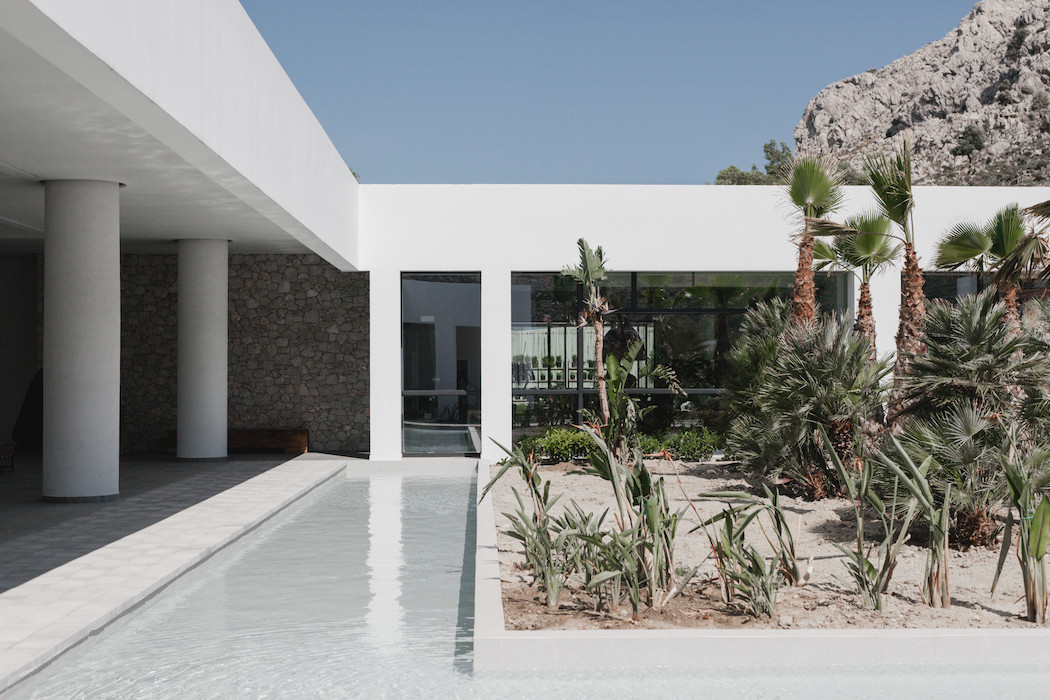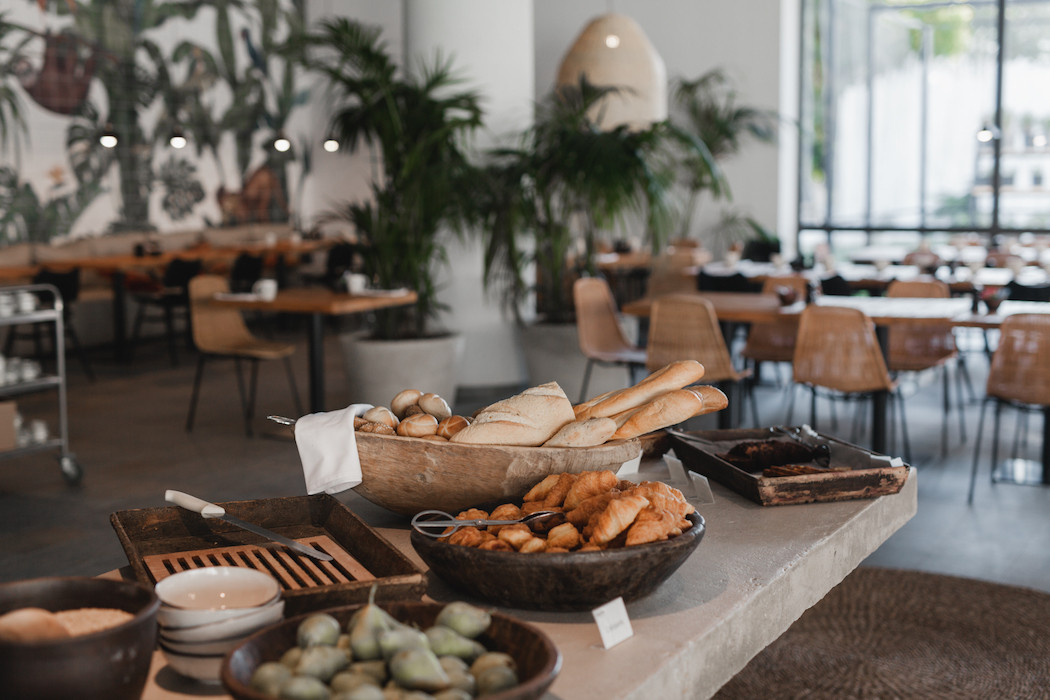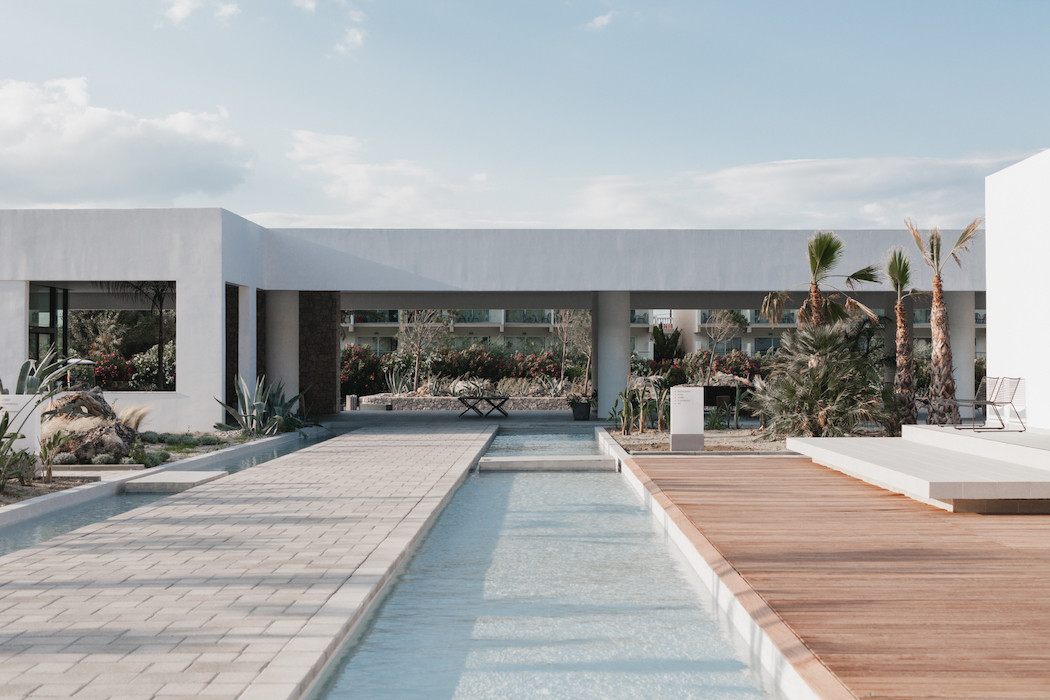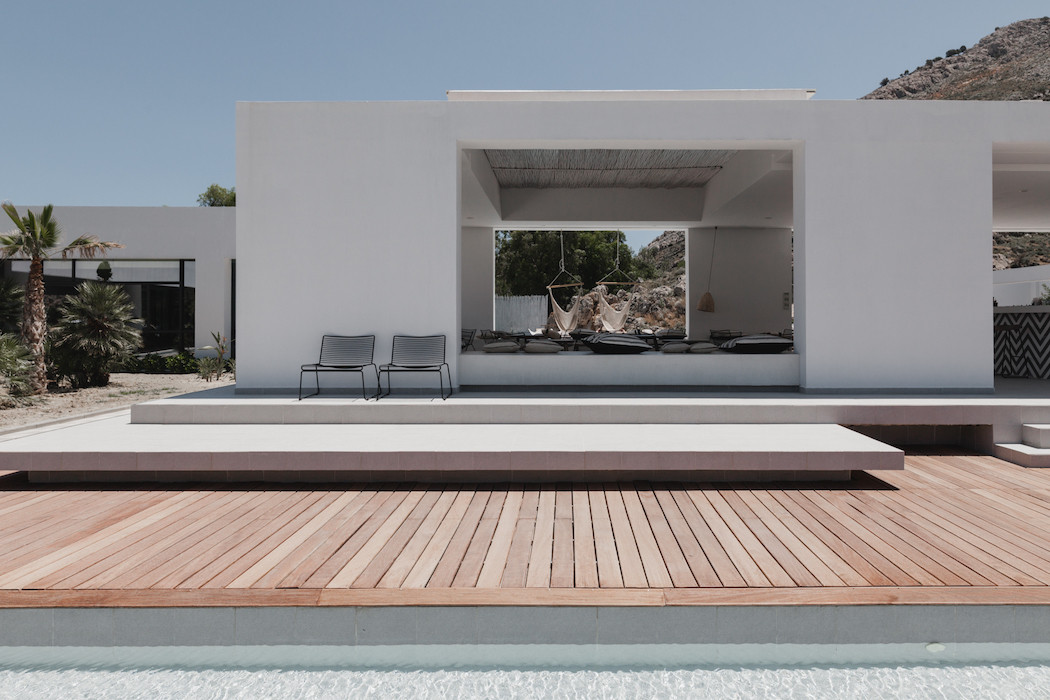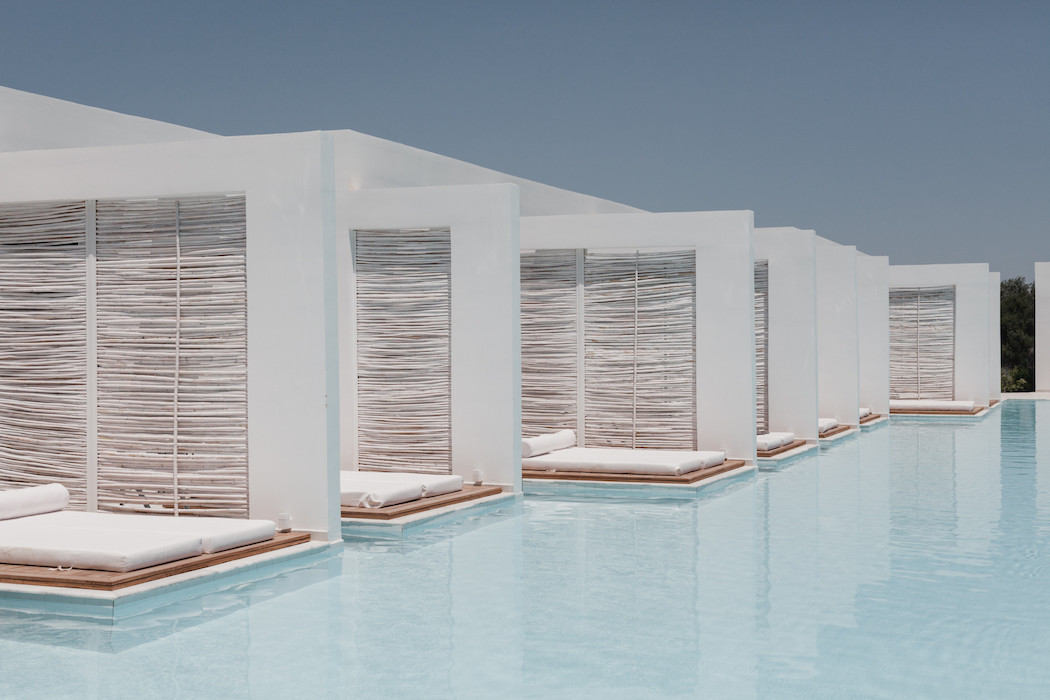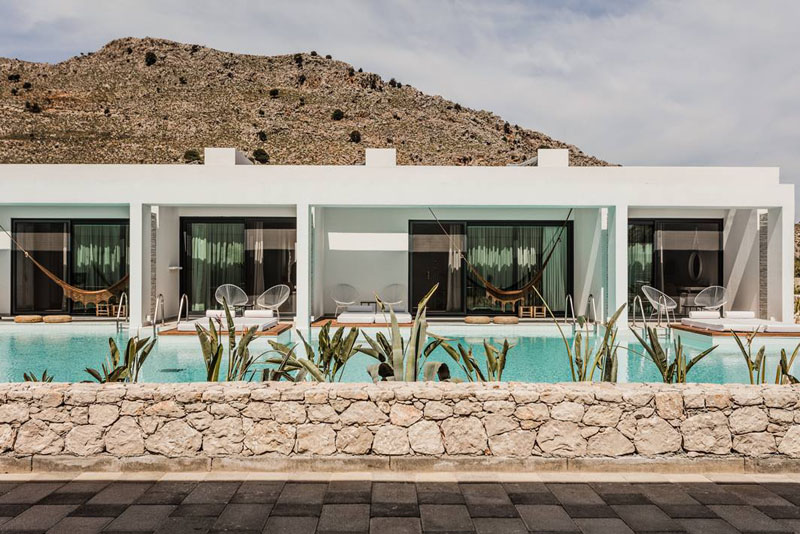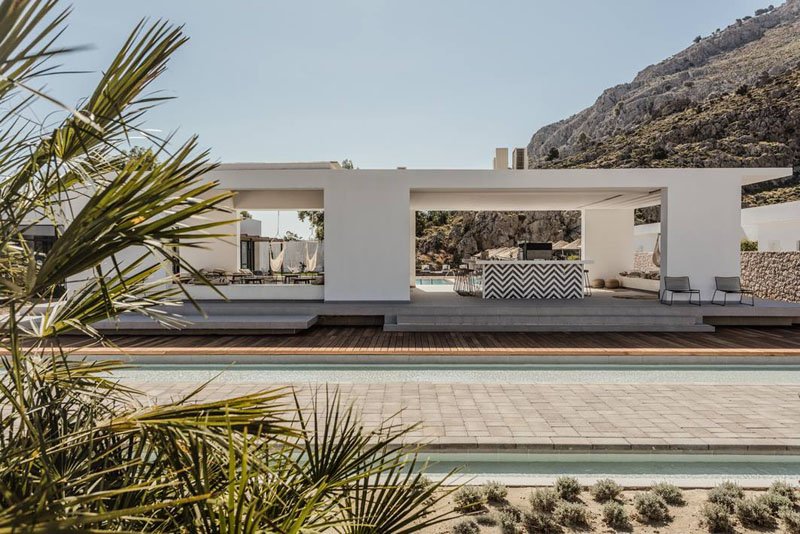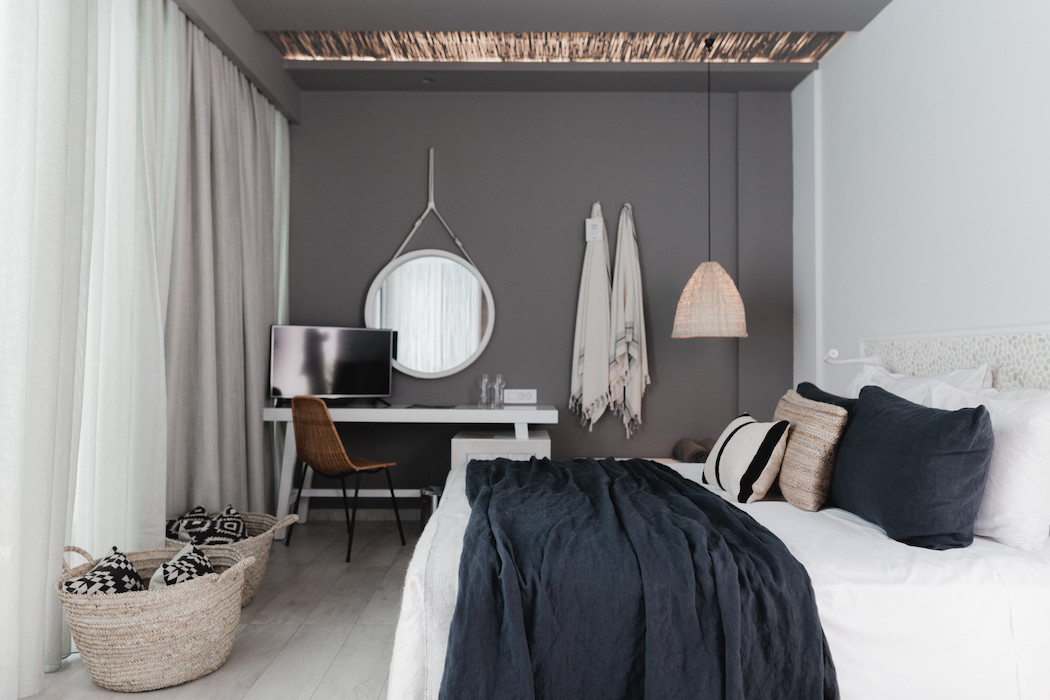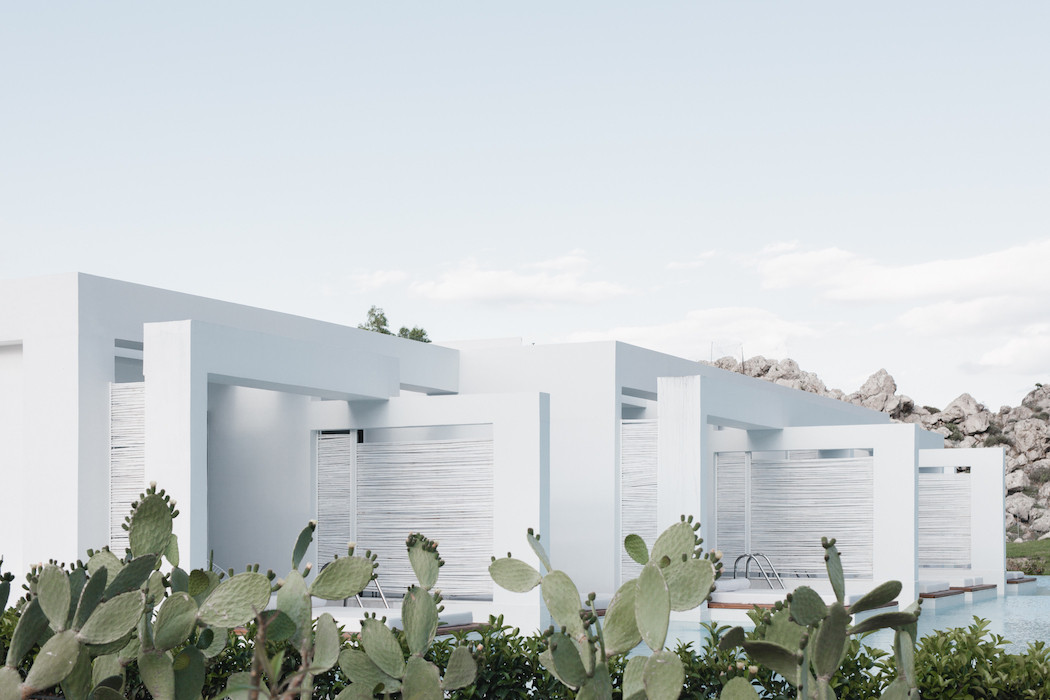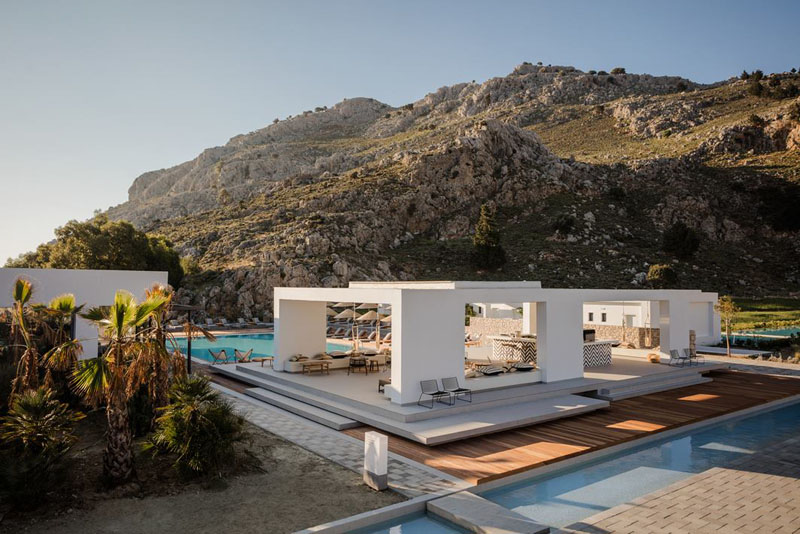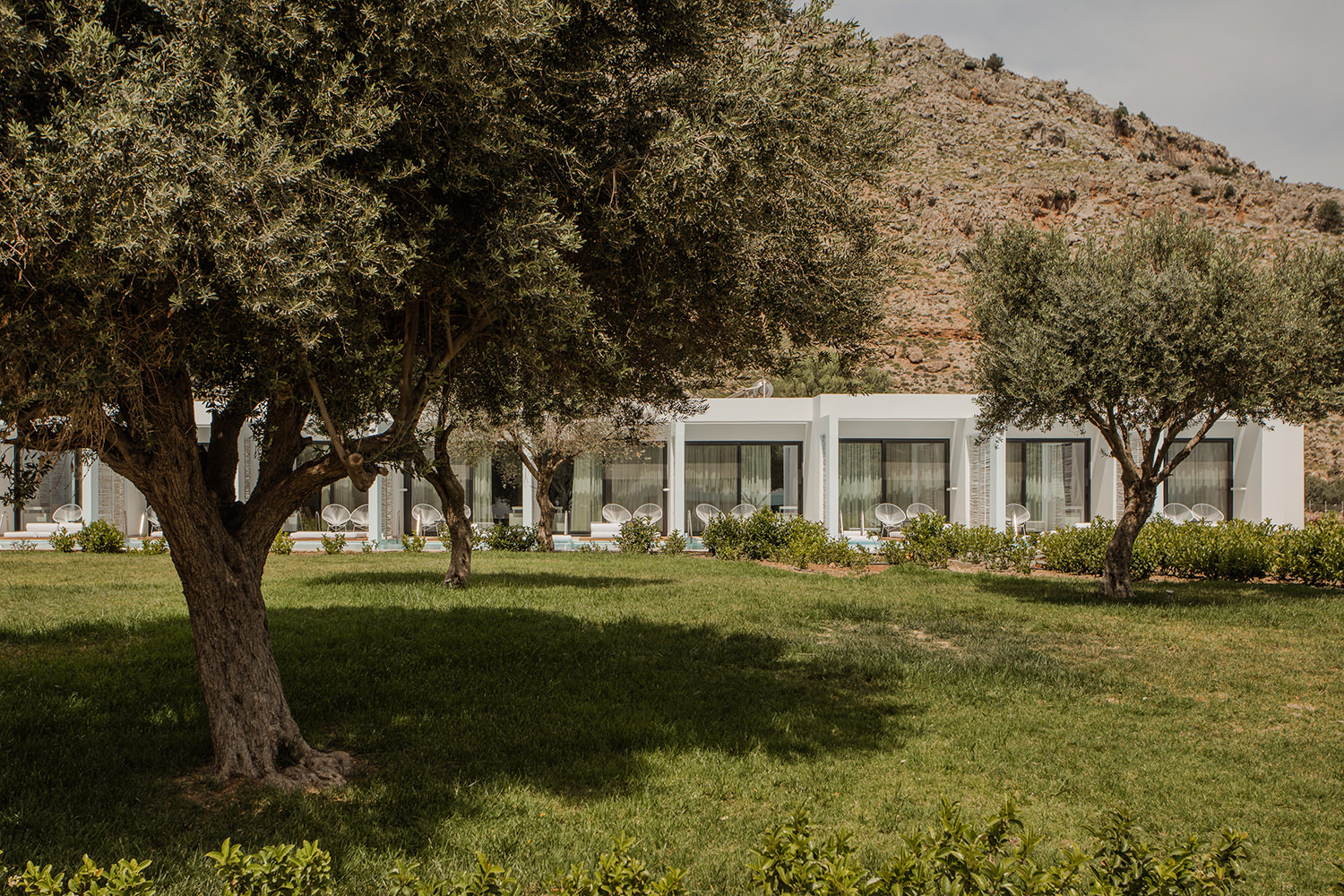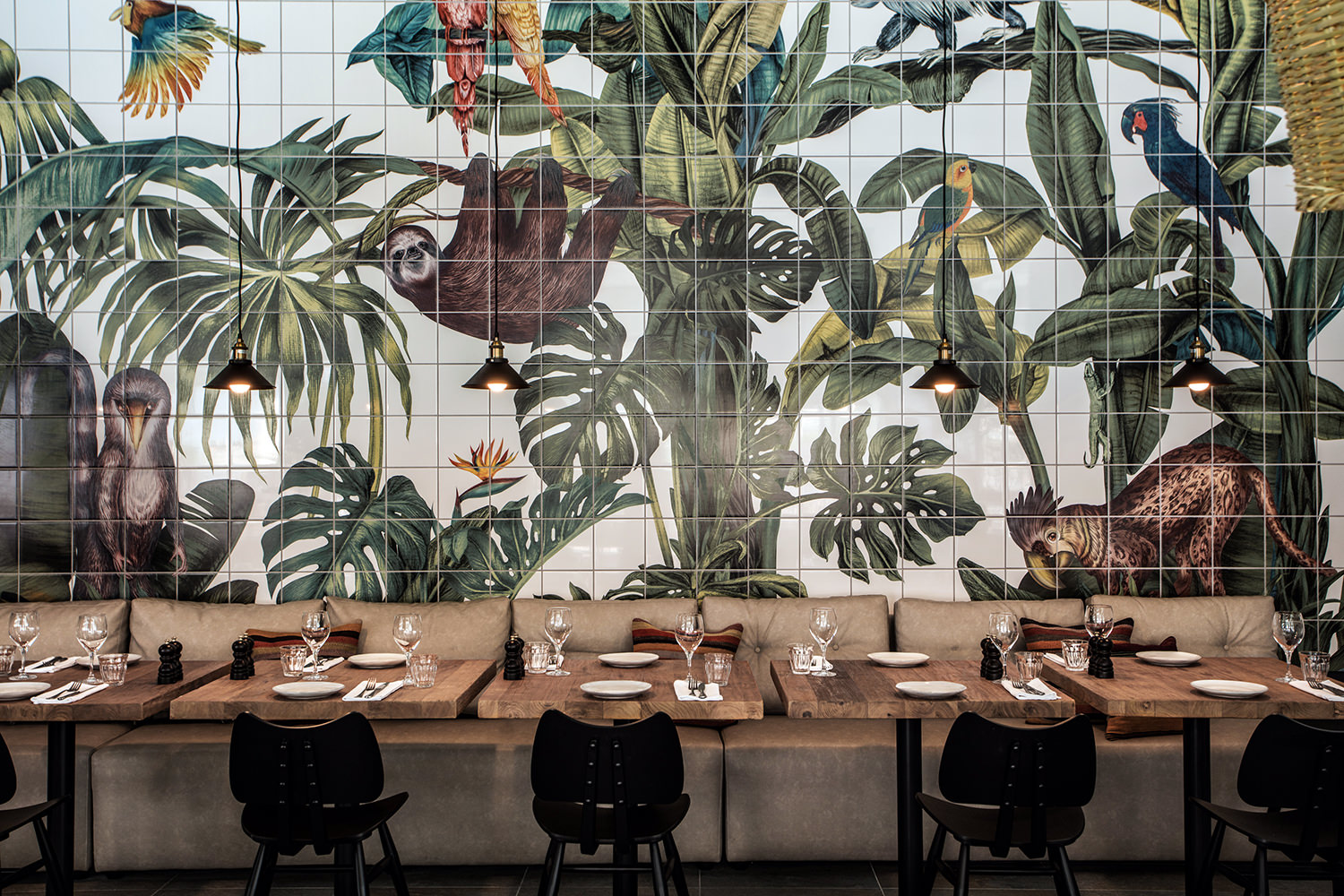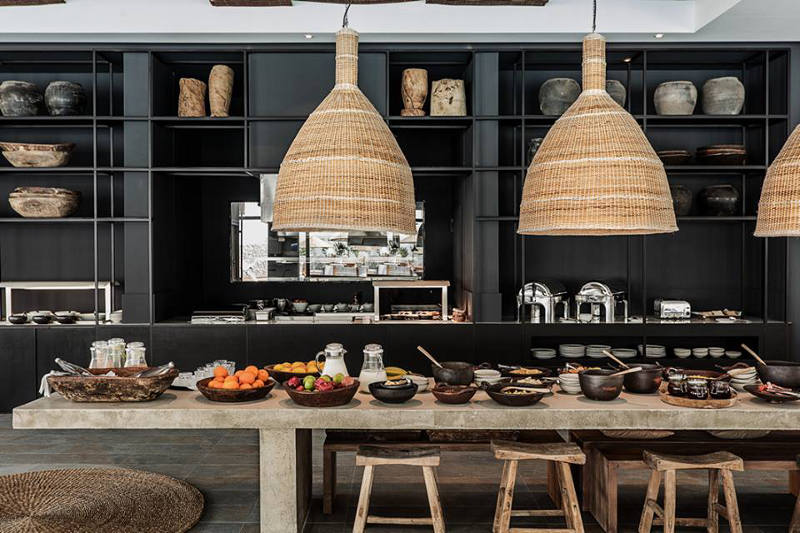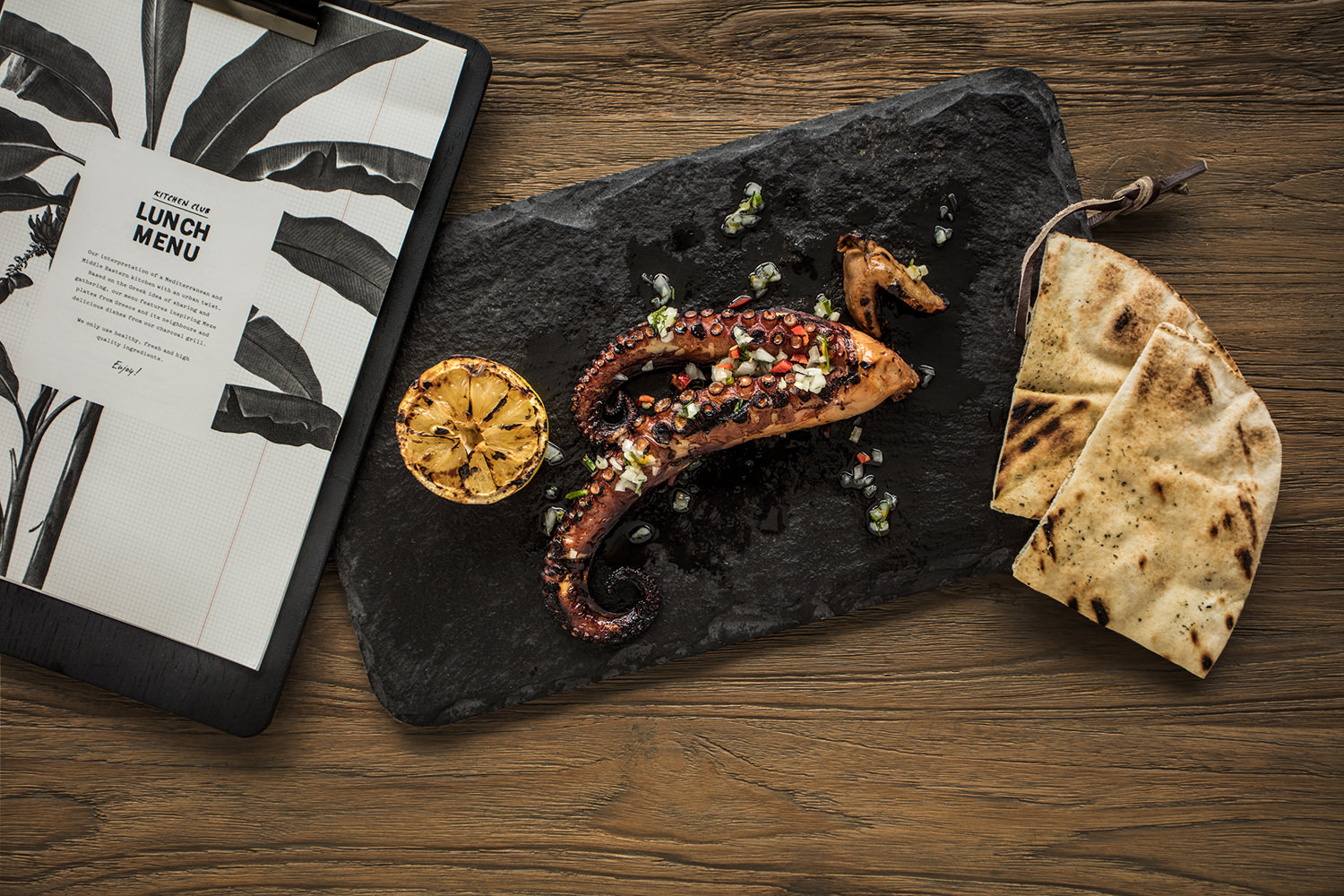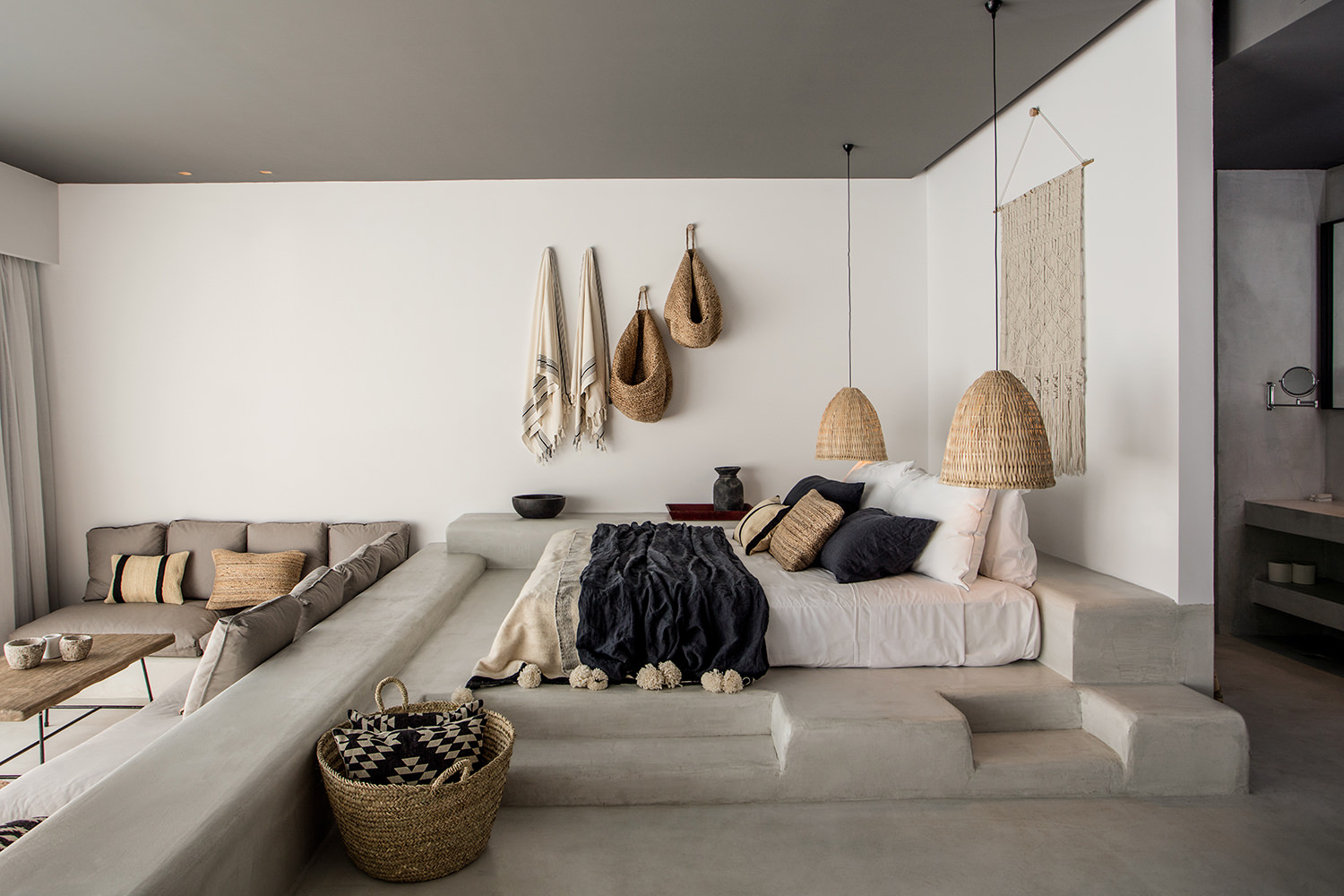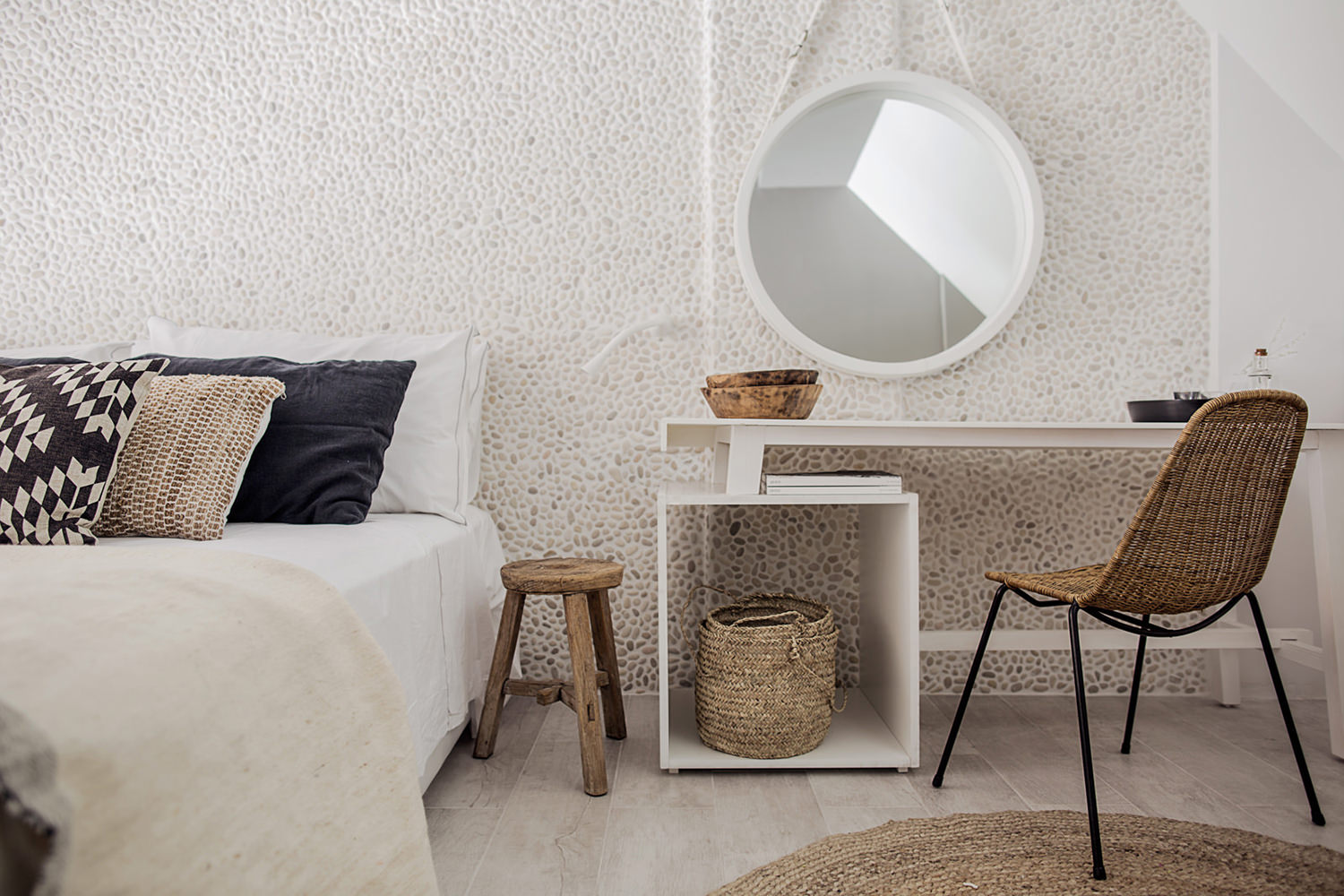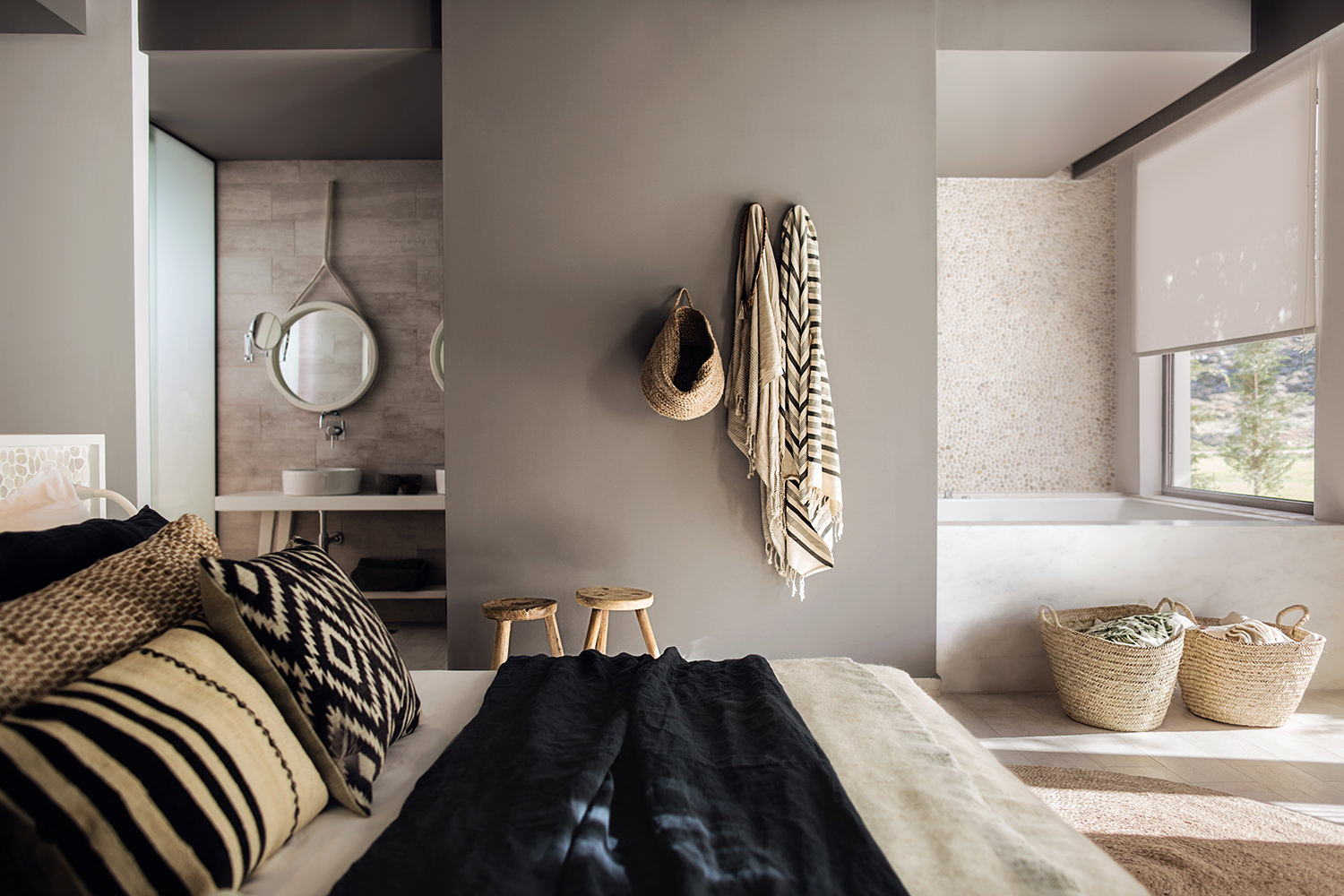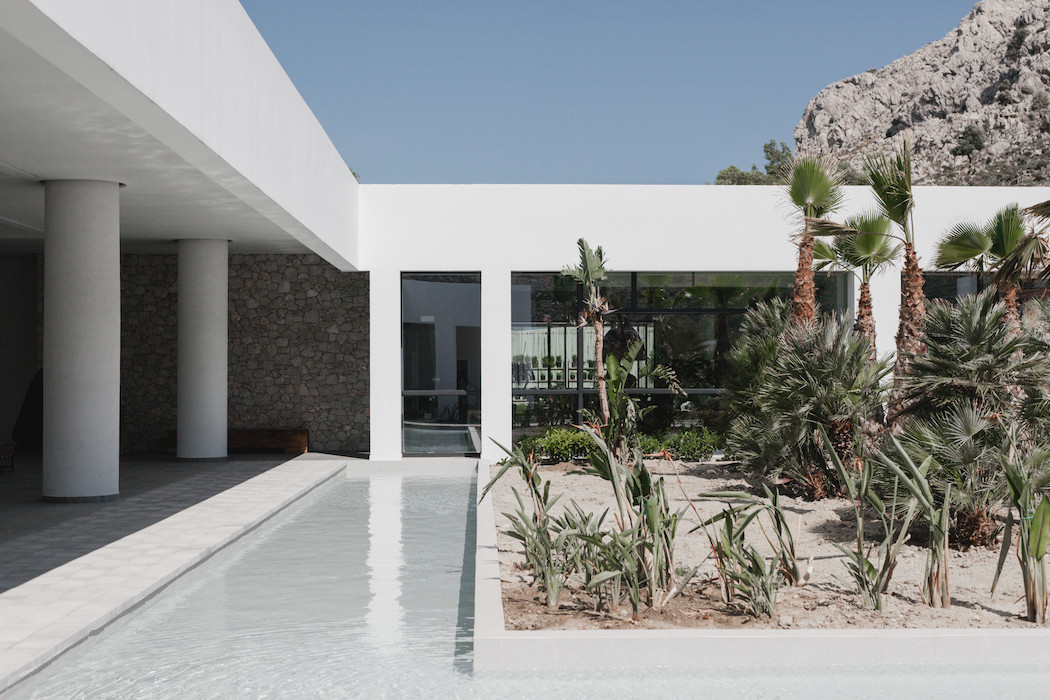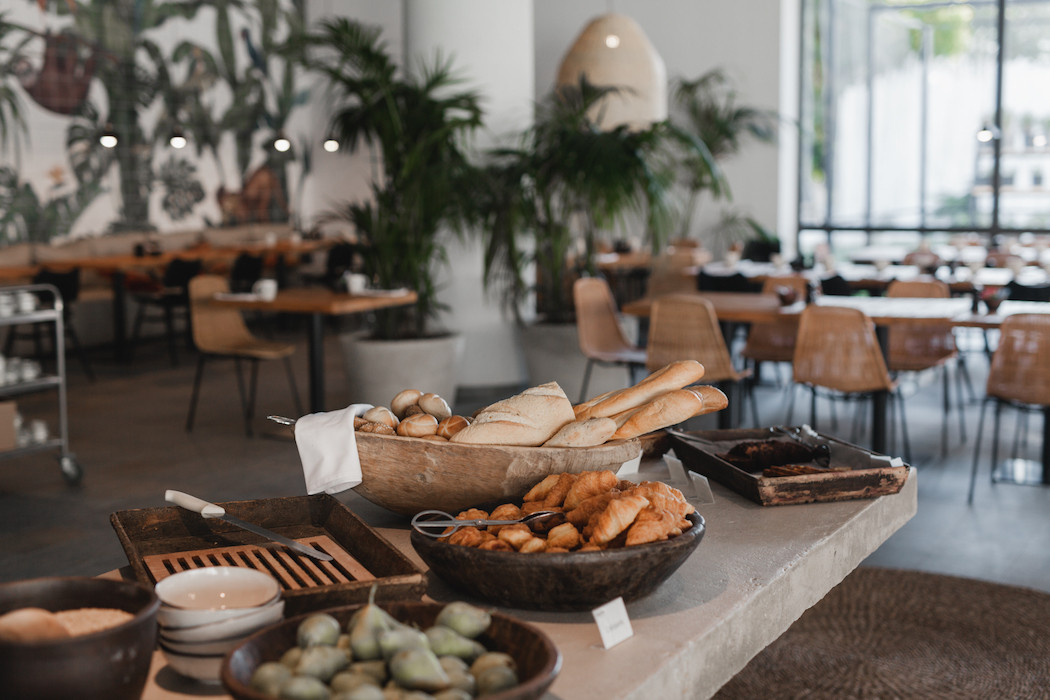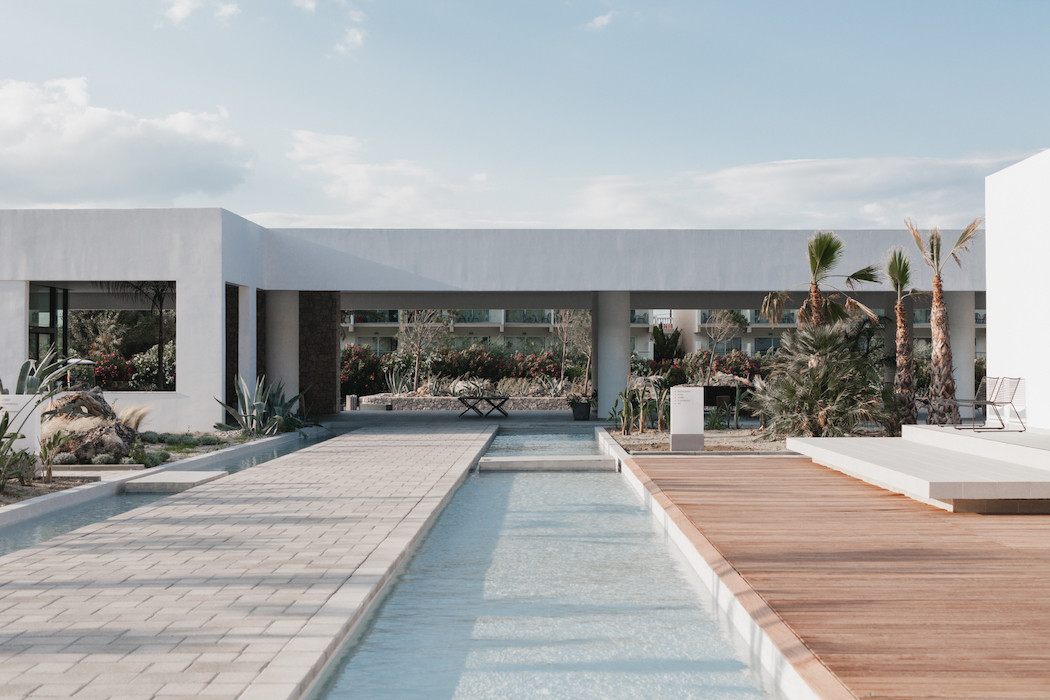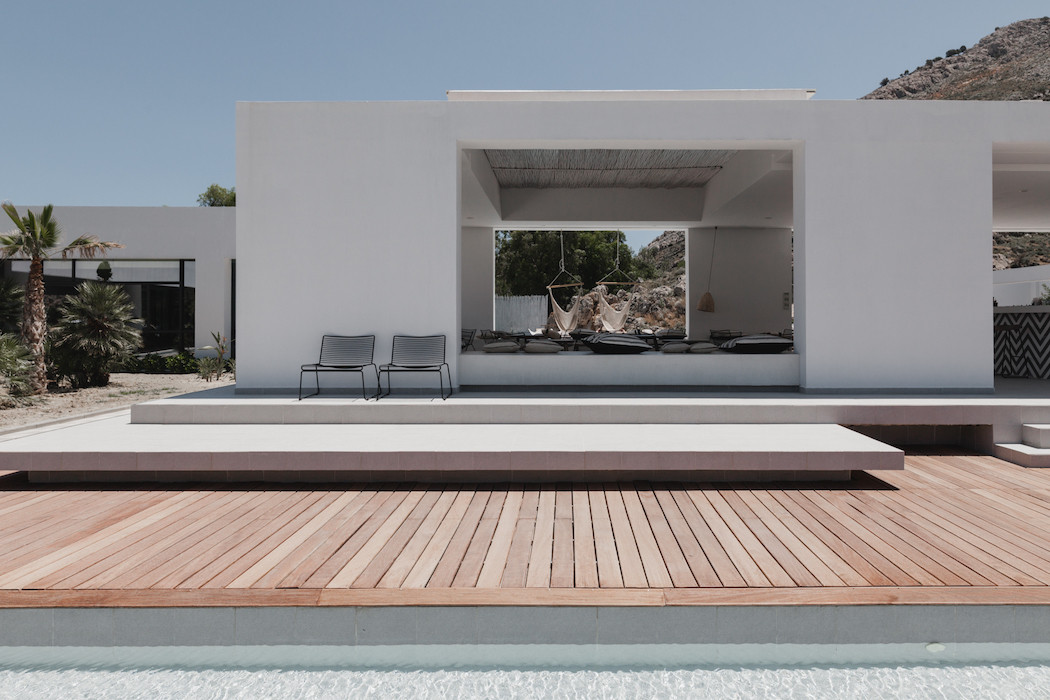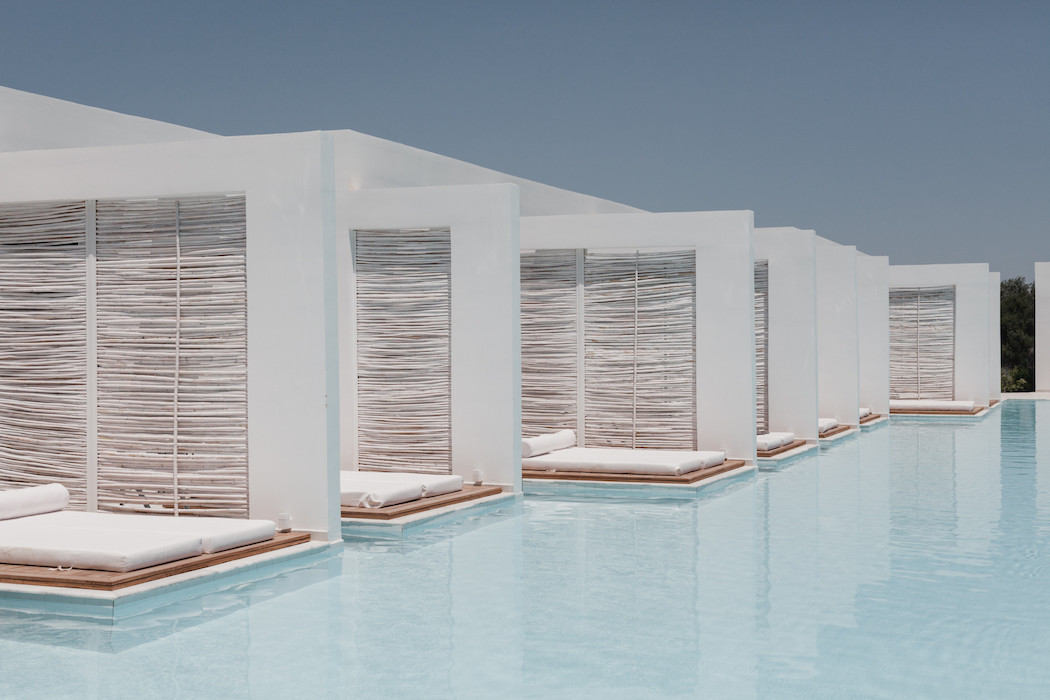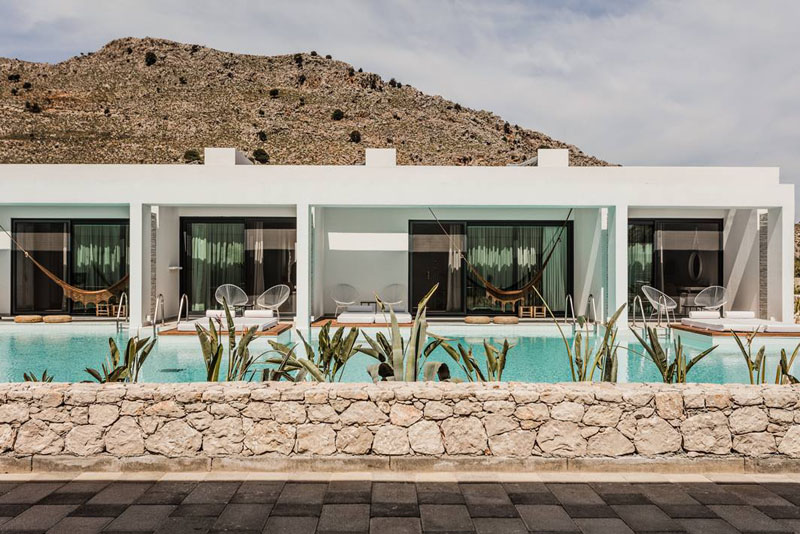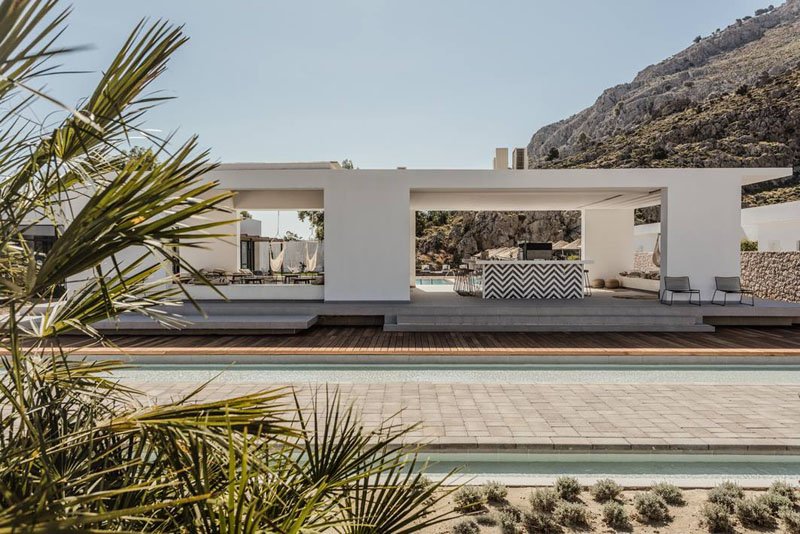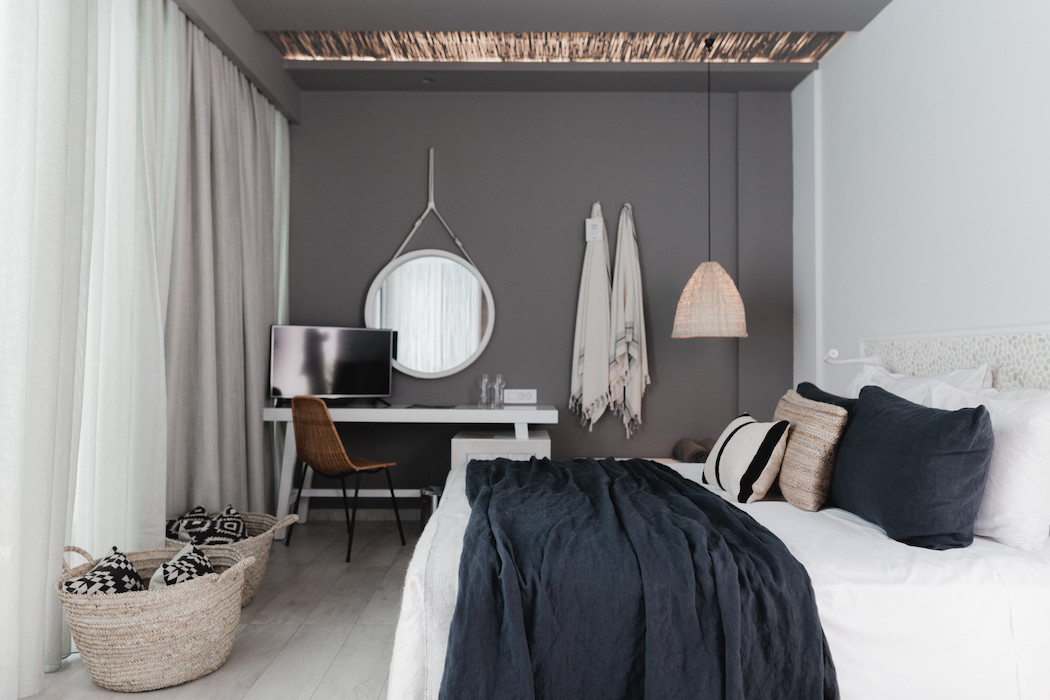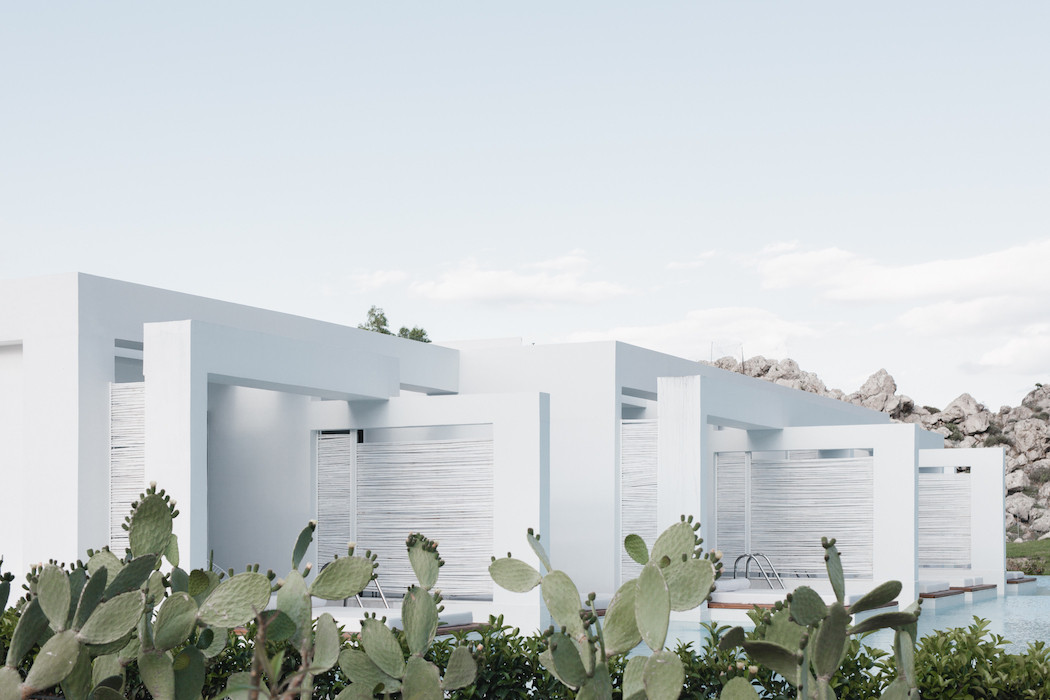 ROOMS
The series of 90 one- and two-story pool villas are minimally decorated - crisp white walls, concrete floors and furnished with comfy pillows, straw poufs, woven wall hangings and wicker lampshades. Rooms range in size from a swim-up double room to larger rooms with a terrace and daybed, loft suites with a lounge and whirlpool, as well as more exclusive suites with a private pool. All rooms come with satellite, flat-screen tv and private verandas that border a shared pool.
HIGHLIGHTs
The hotel's communal swimming pool offers vistas of the pine-studded mountain and is surrounded by comfy lounge chairs and woven umbrellas. The open air bar is easy access for courtyard cocktails, as well as the restaurant with weathered teak tables and wicker chairs.
The onsite restaurant offers an array of foods including local Mediterranean cuisine such as grilled feta, stuffed vine leaves and locally sourced fish.
Fancy a private yoga session? That's possible. You can also rent the hotel's retro white beach cruisers to check out some local haunts and beaches.
ESSENTIALS
Swimming pool + smaller shared pool, restaurant fitness centre, garden, concierge, AC, free wifi, facilities for disabled guests,
LOCATION
United Europe Street, Kolymbia, 85103 Rhodes, Greece
Located 19 miles from the airport and 30 min drive to Rhodes Old Town and Lindos.
RATES
Double rooms start at $135 in low season.
*Includes breakfast buffet
NEED TO KNOW
Resort is ages 16+
There are facilities for disabled guests.
WORTH CHECKING OUT
Definitely visit Rhodes Old Town and Lindos. Fish restaurants to try include Nissaki and Limanaki - both with gorgeous views and waterside dining. Local must see beaches areTsambika and Afandou. The hotel can also arrange hikes to Tsambika monastery in the early morning, trips to Lindos to see the acropolis and charter a sailing boat around the island.
CONTACT \ BOOKING
Visit their website for more information.
*Images Georg Roske and Ana Santl