OVERVIEW \ BEACH HOUSE STARTING AT 160 EUROS
Thalassa Beach House is the quintessential Hideaway. Once used as a boat shed, it is now a beautiful house just steps from the beach, equipped with a fully-stocked kitchen, double bed, bunk bed, outdoor dining area and lounge area, as well as a large bathroom with rain-shower, all done in the highest quality. The bi-folding shutter doors open up to uninterrupted views of a beautiful bay, perfect for swimming on hot summer days.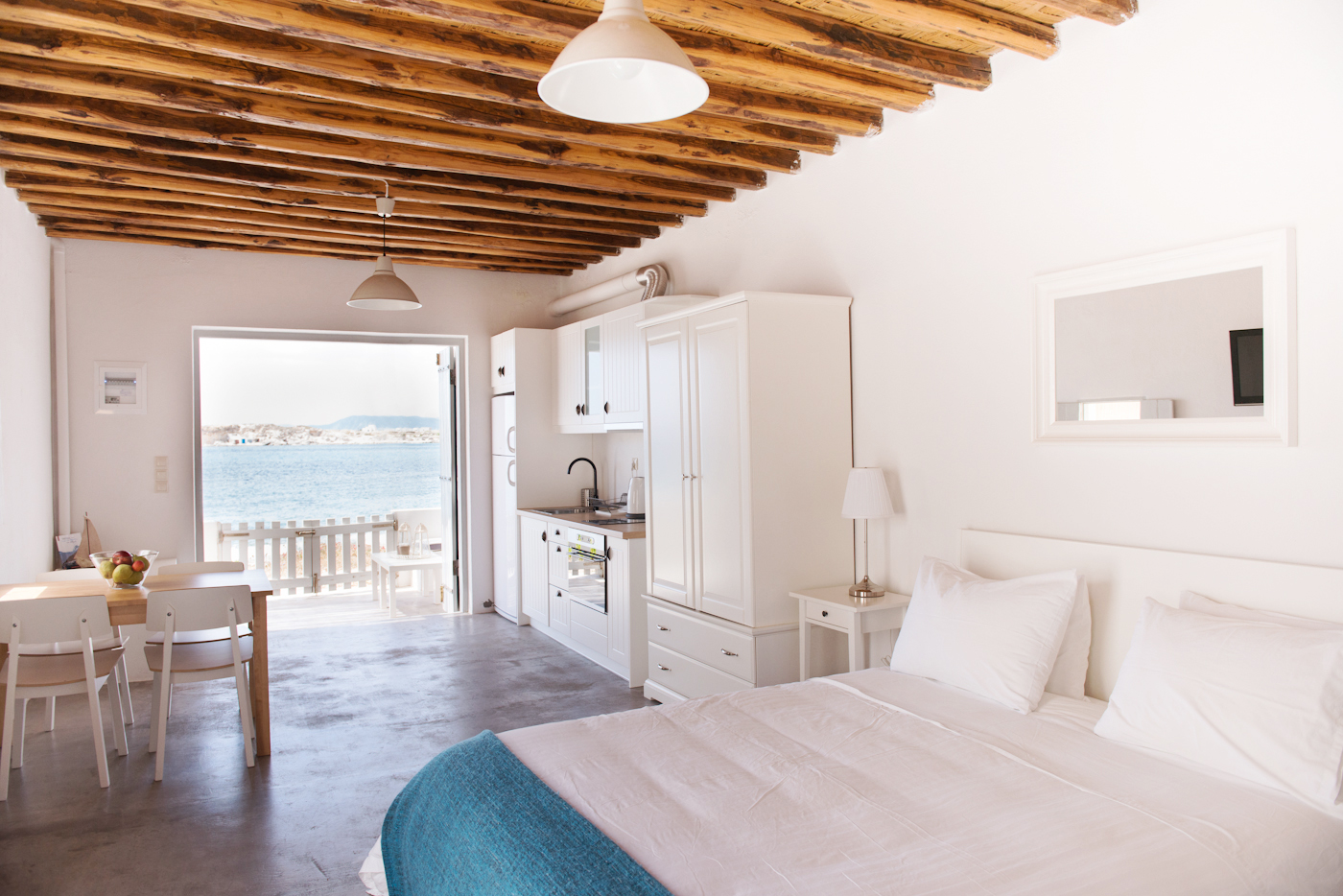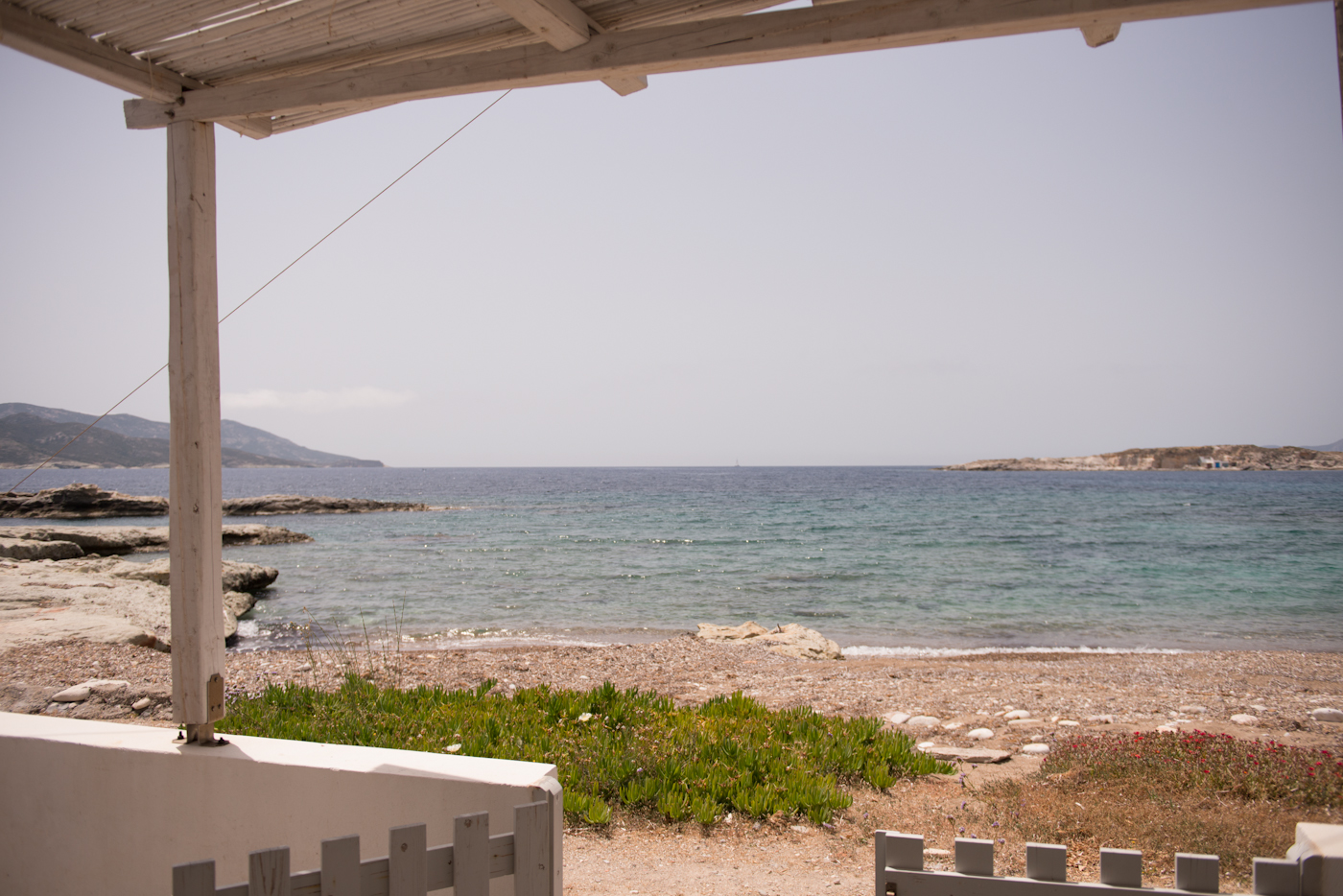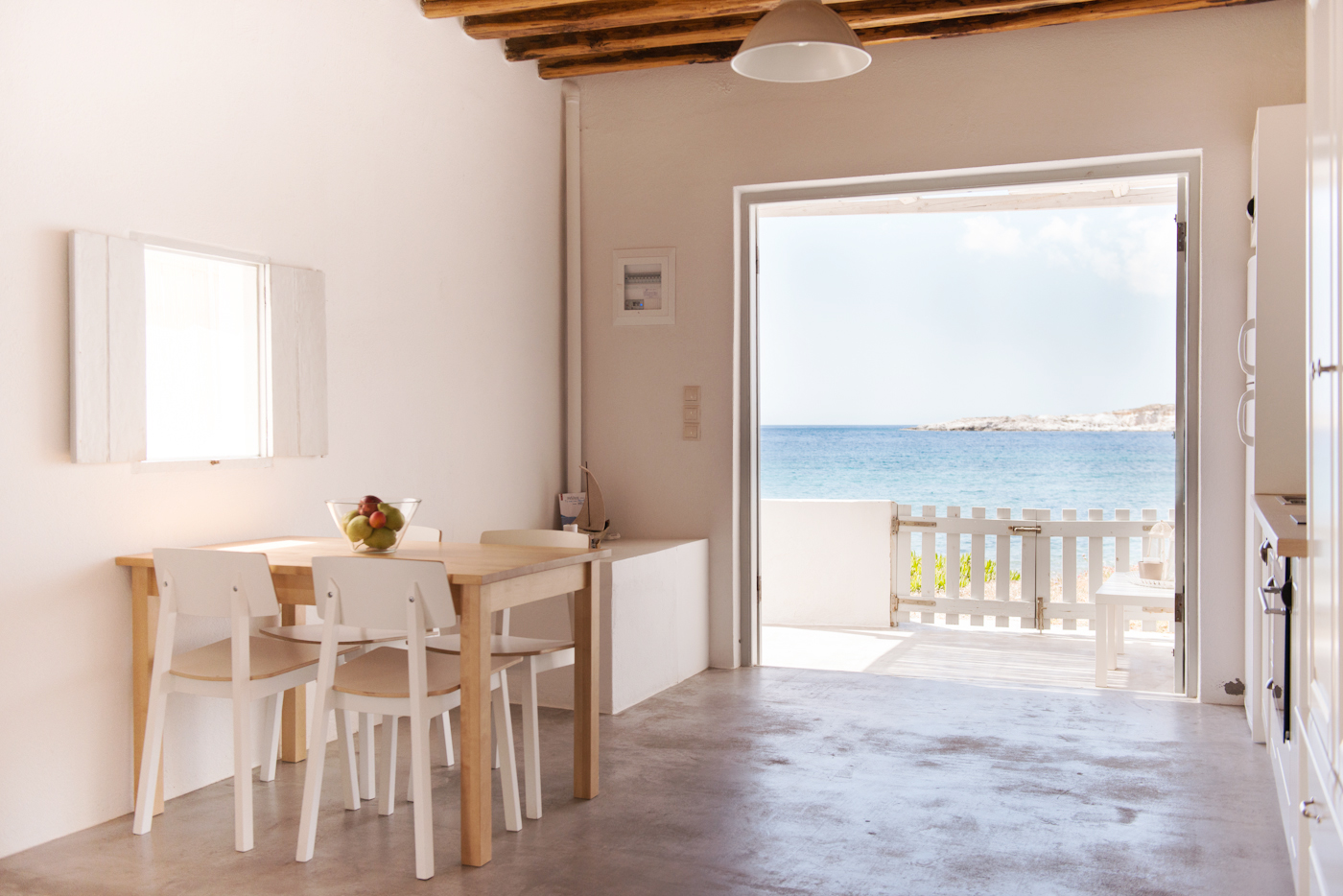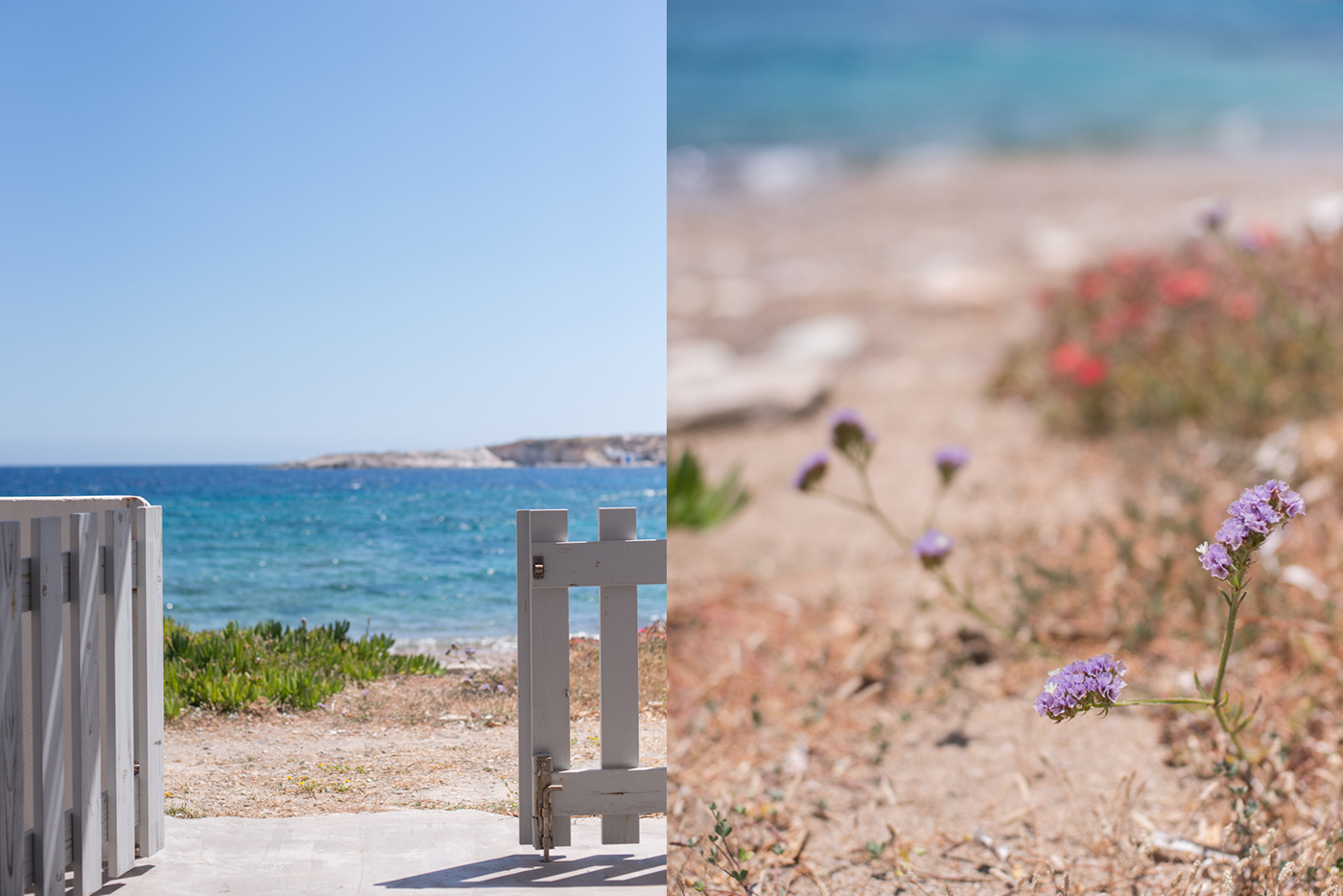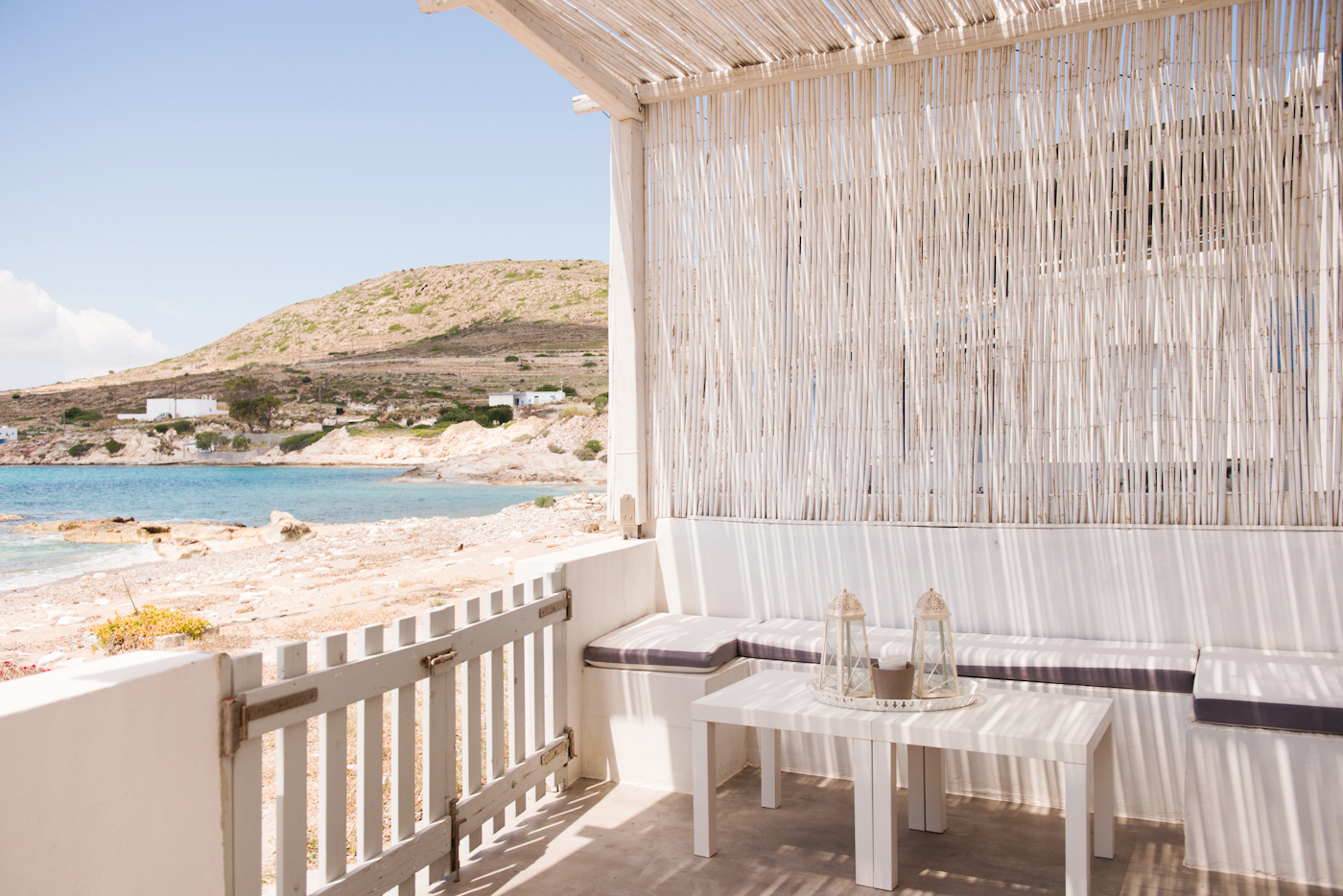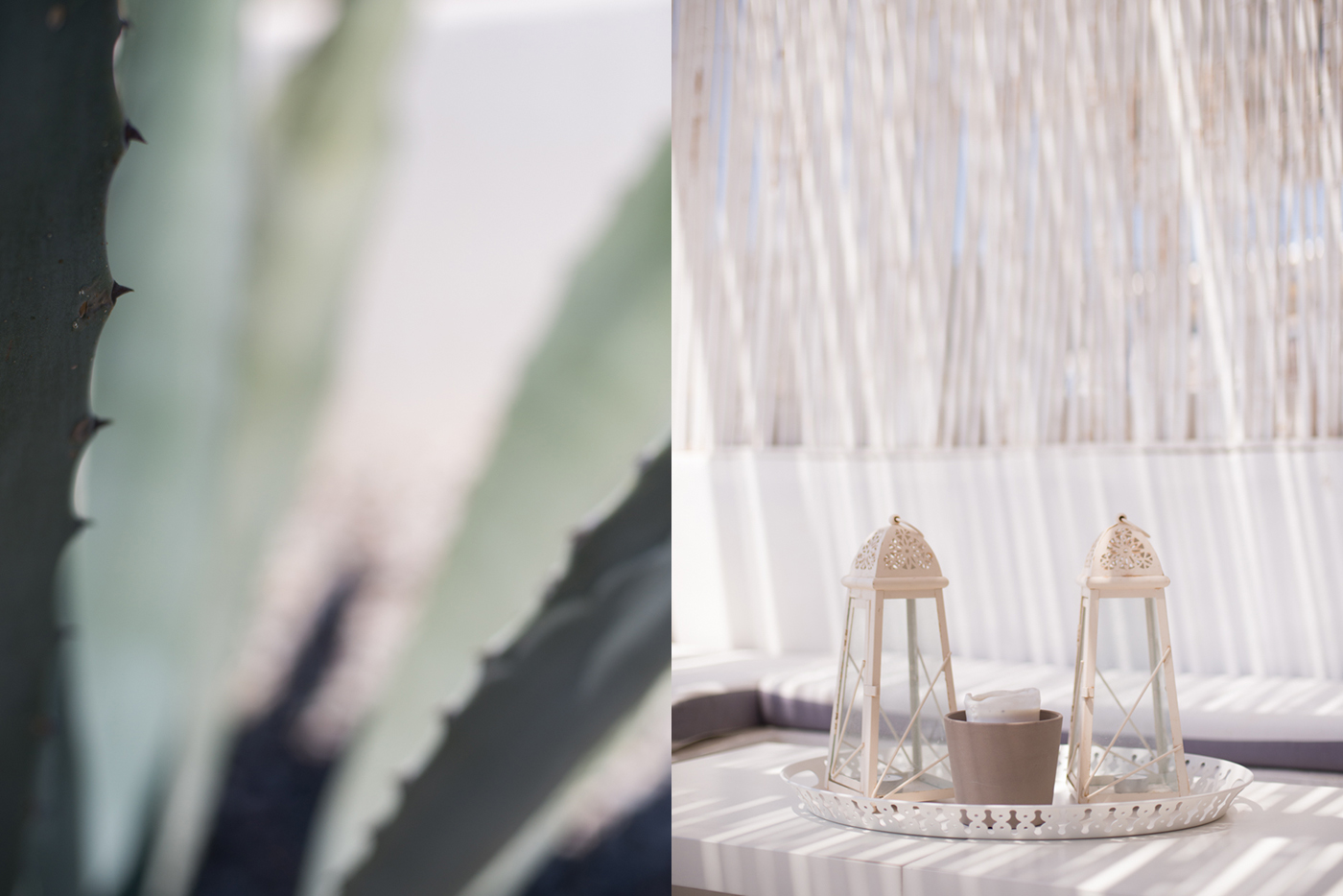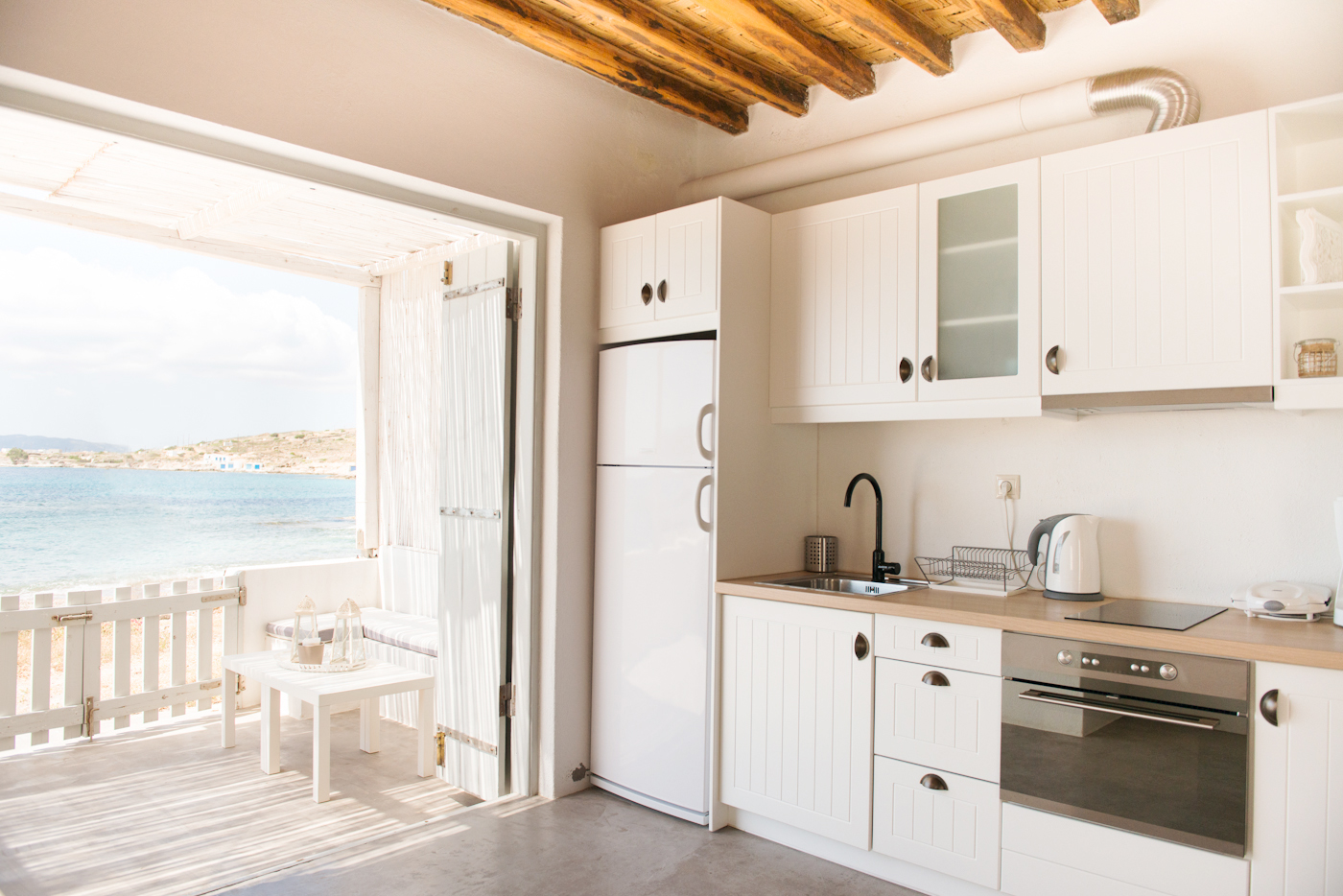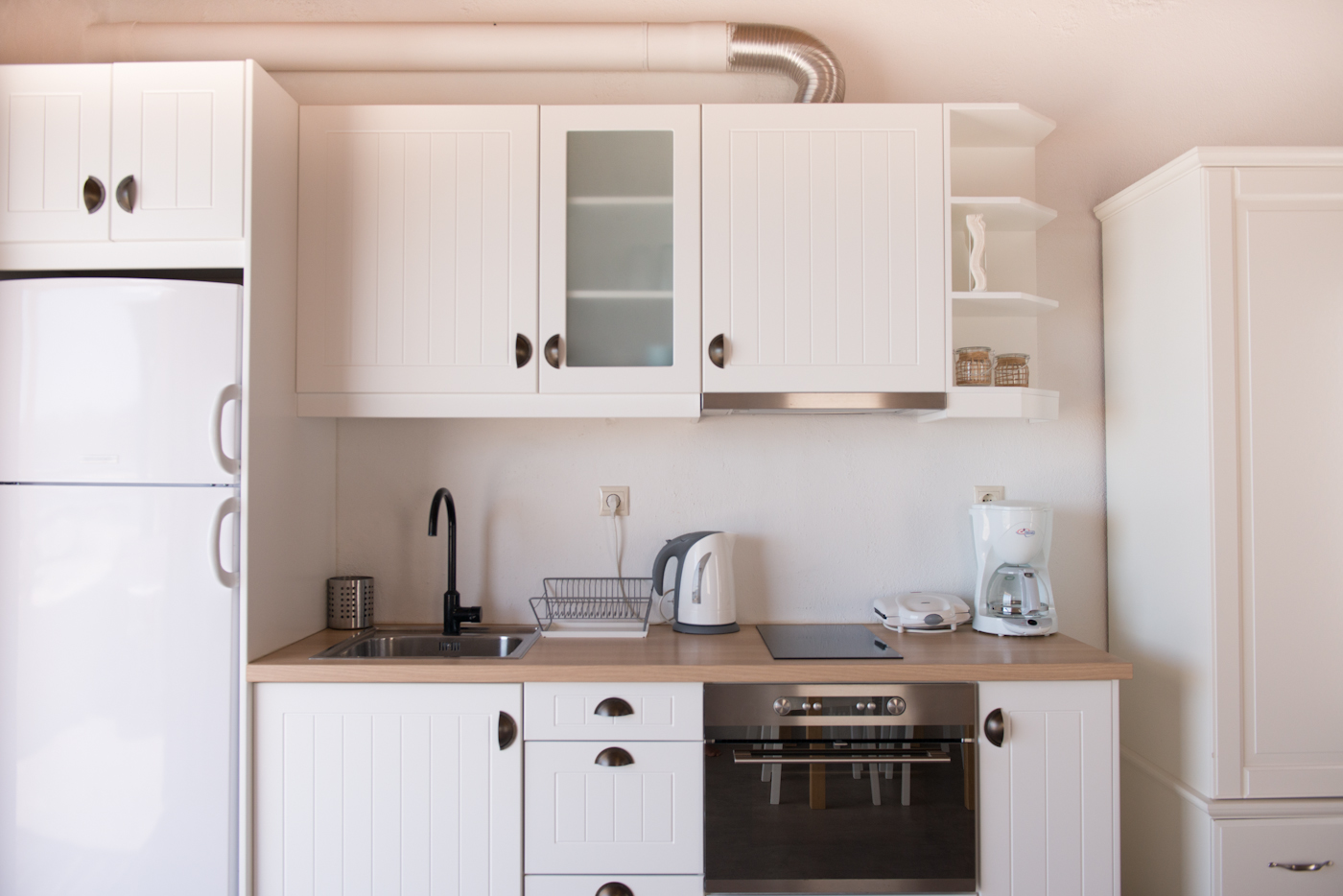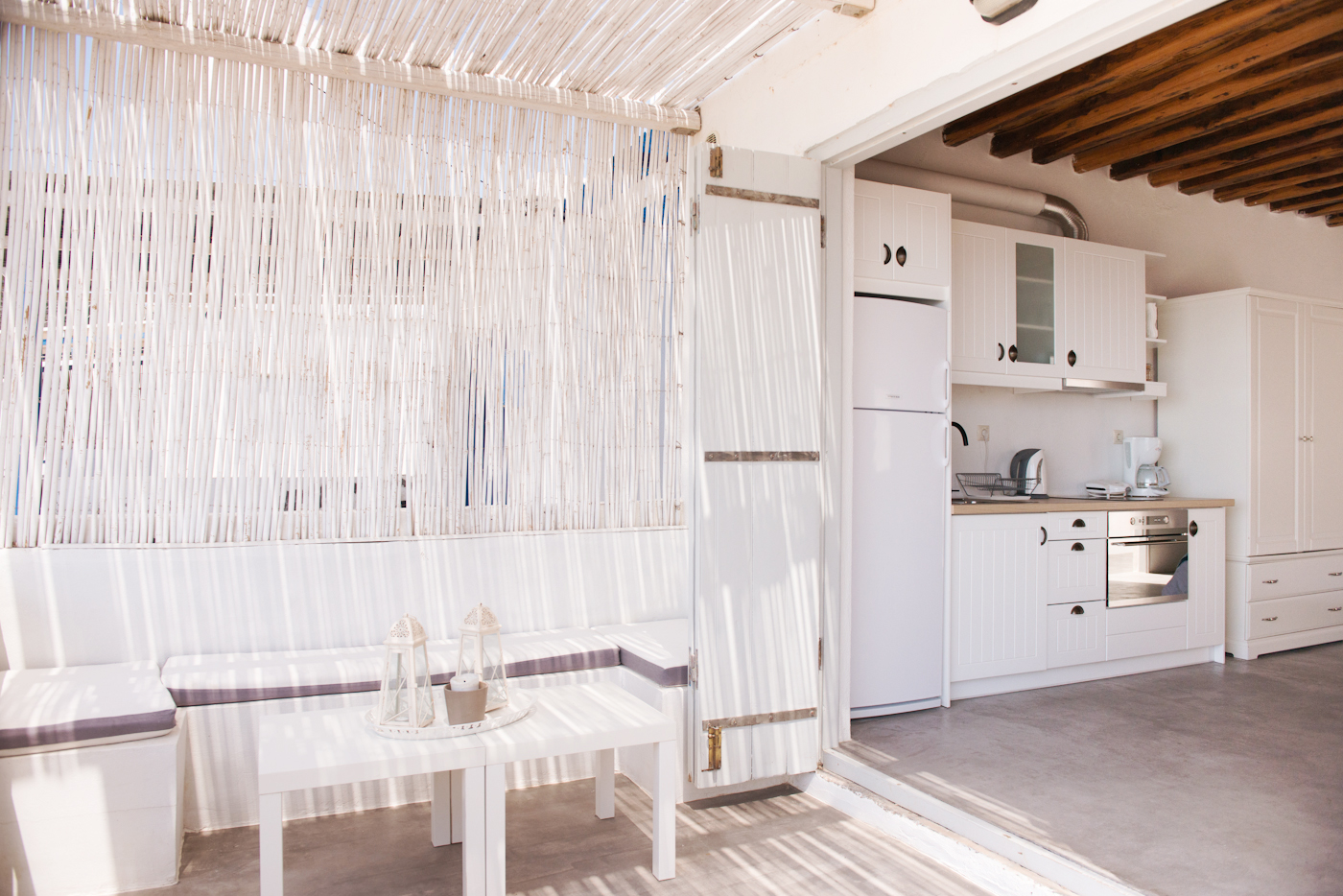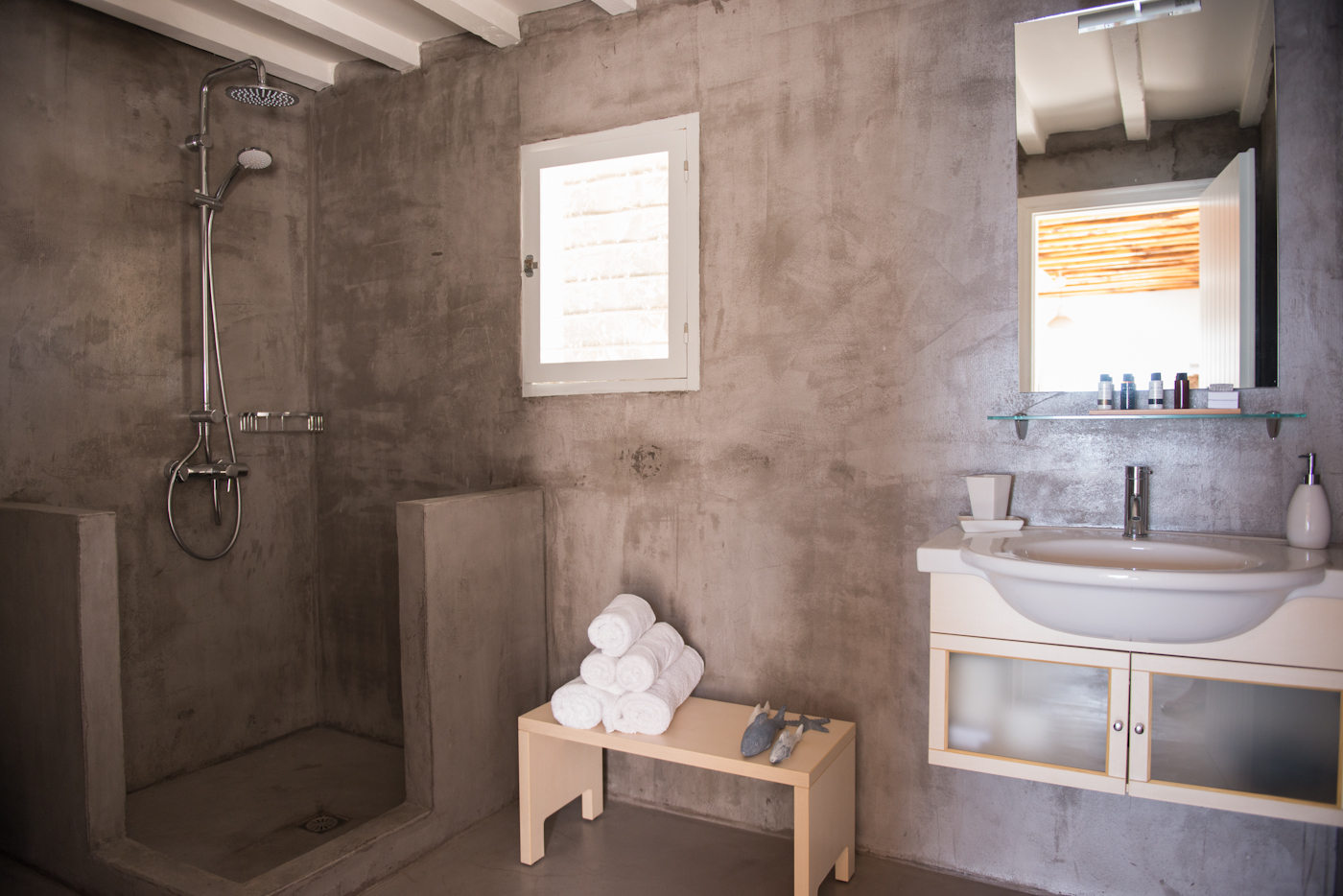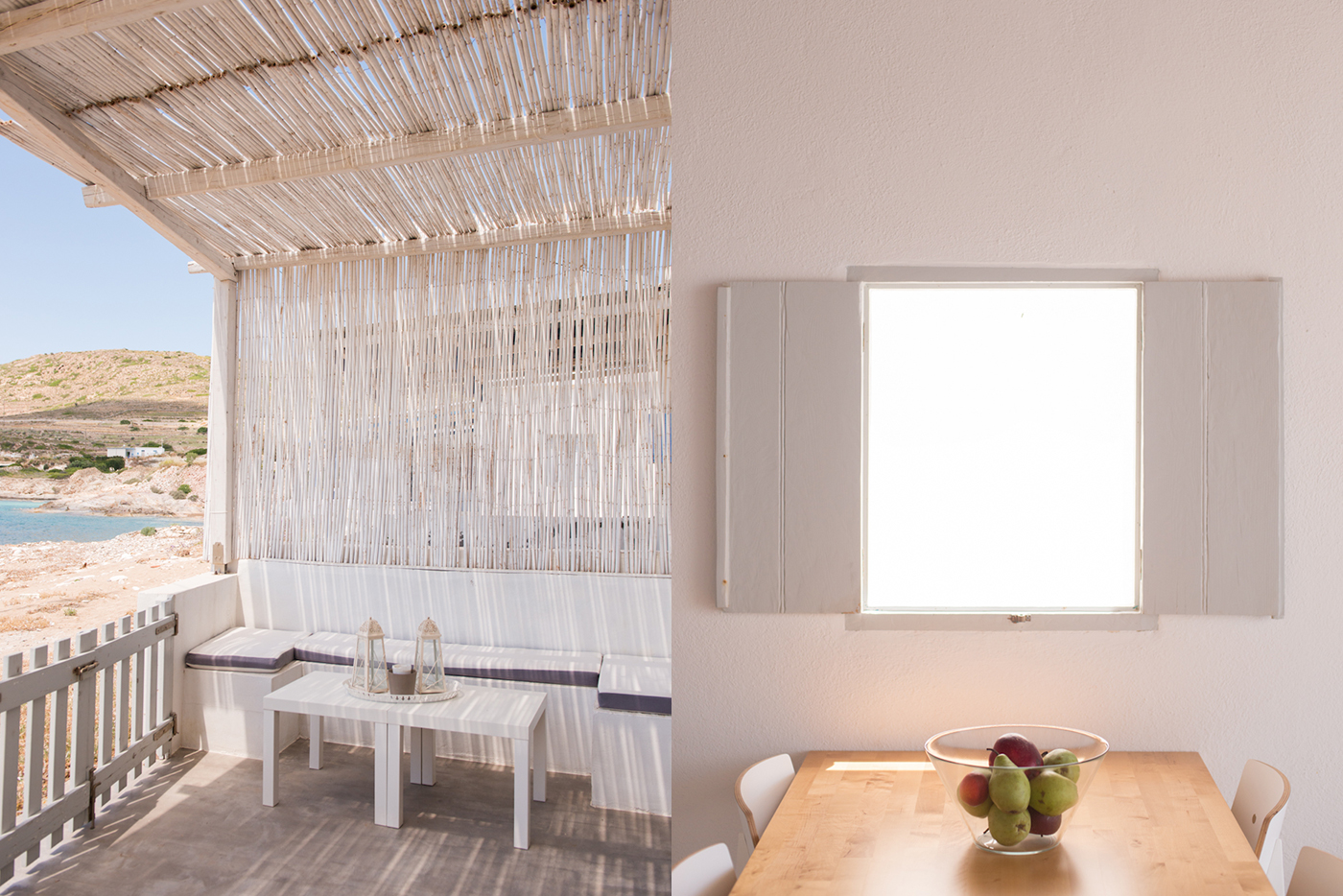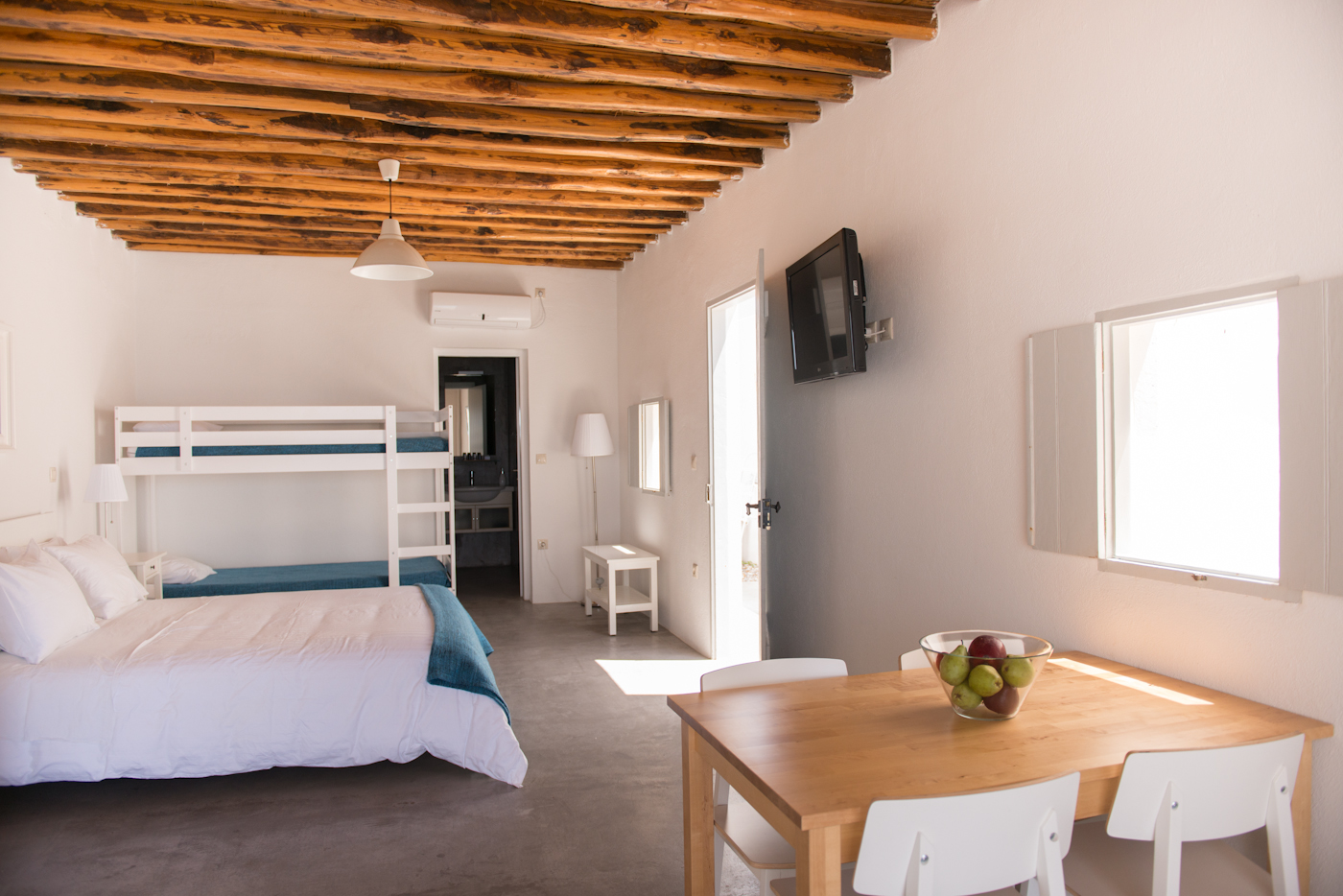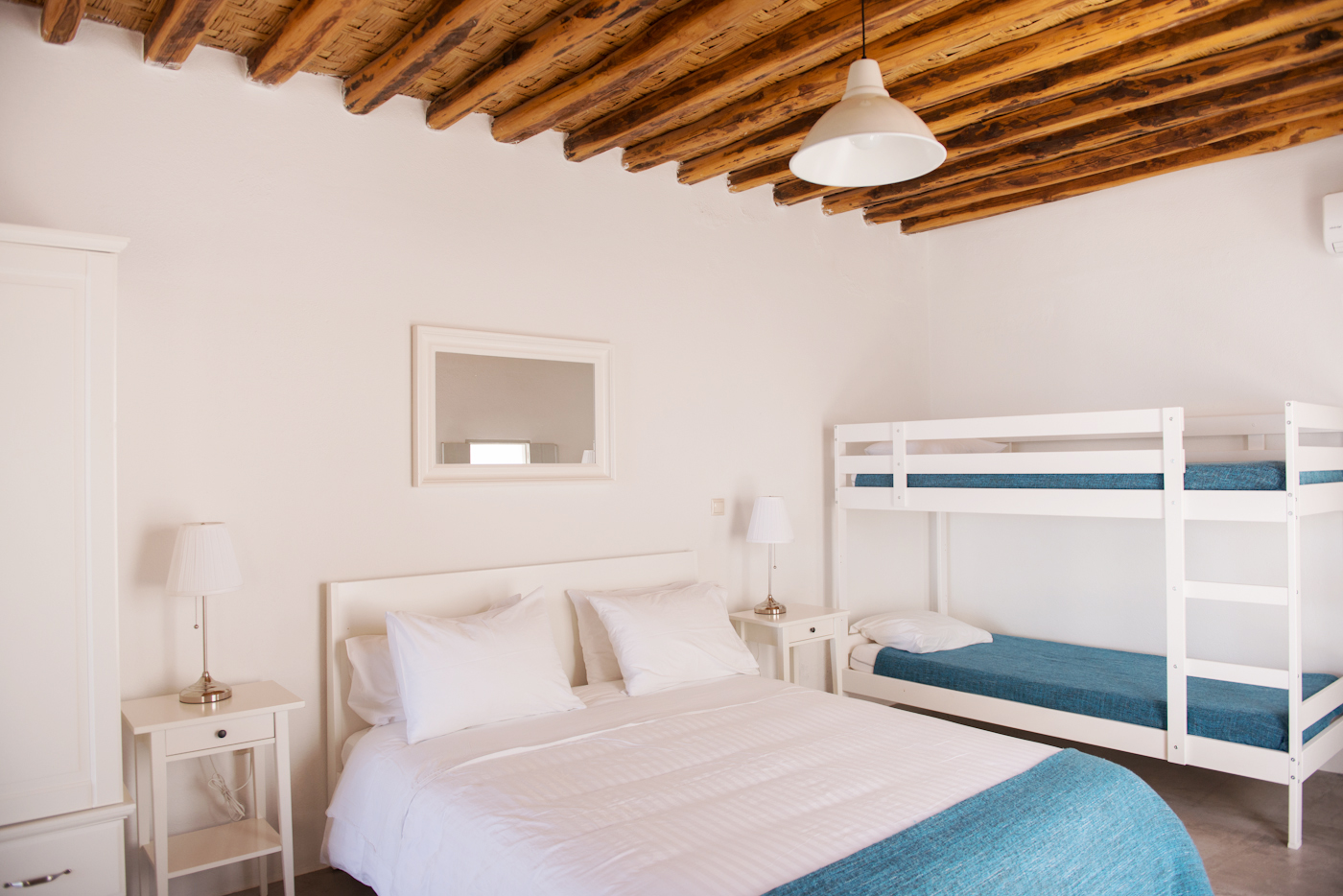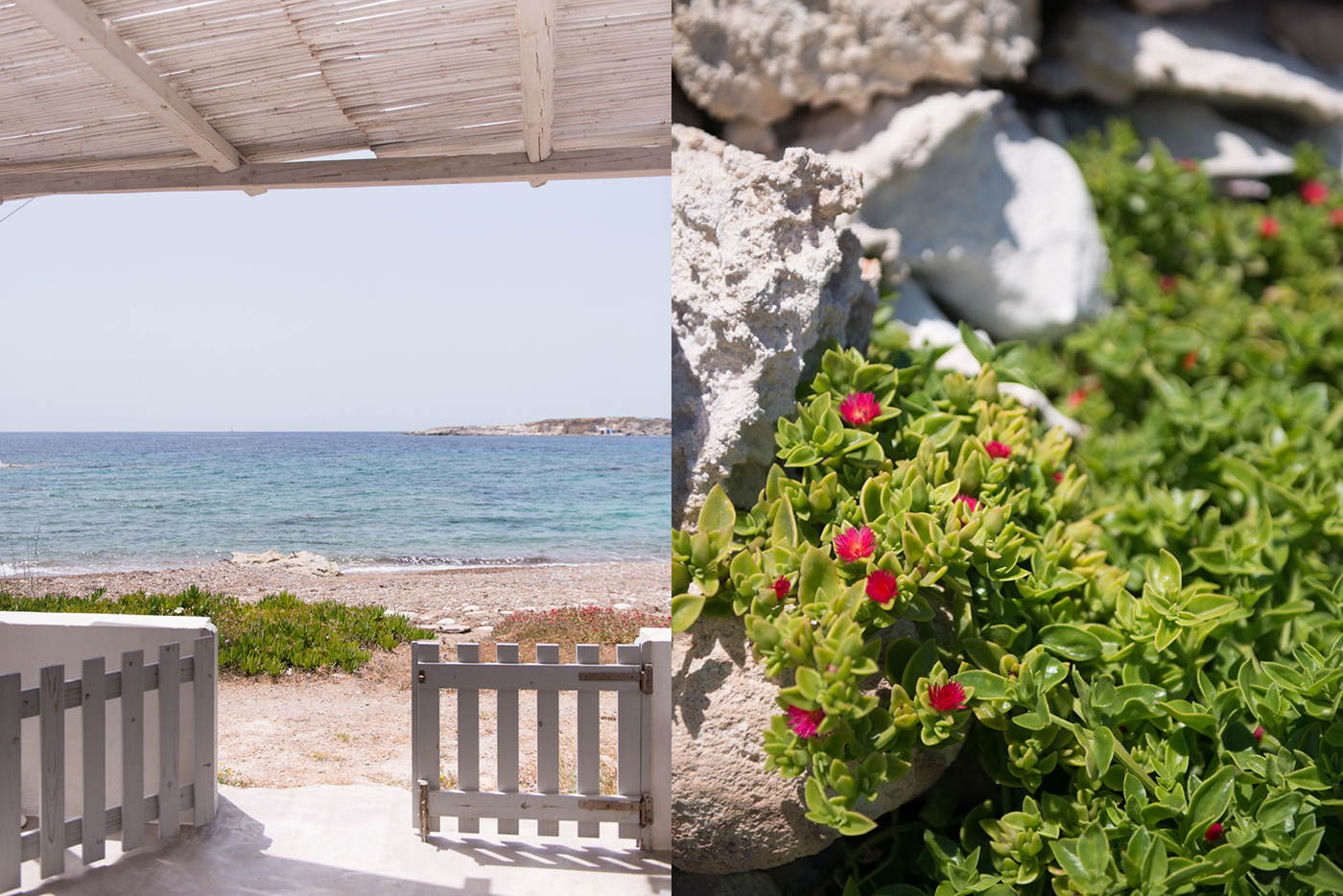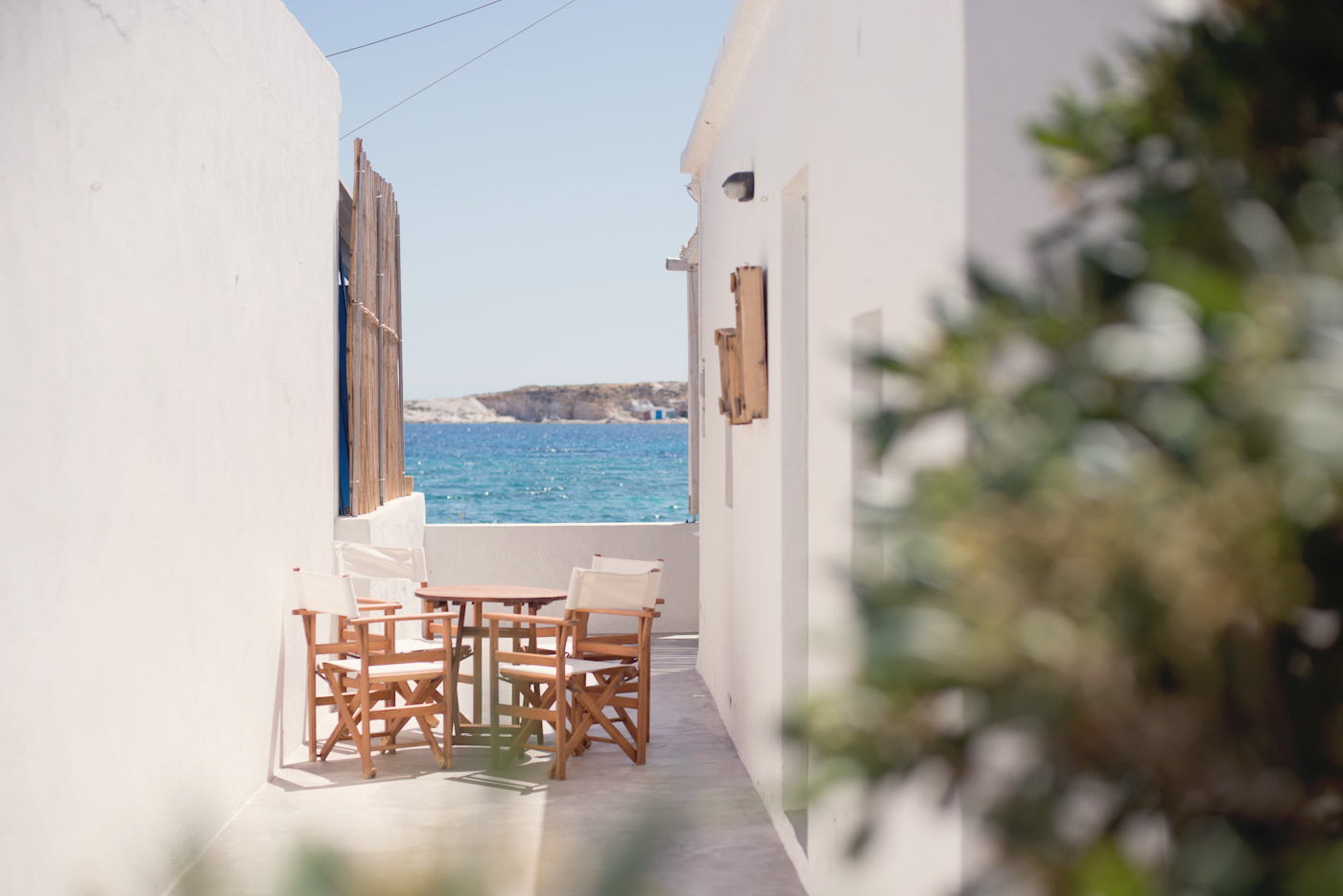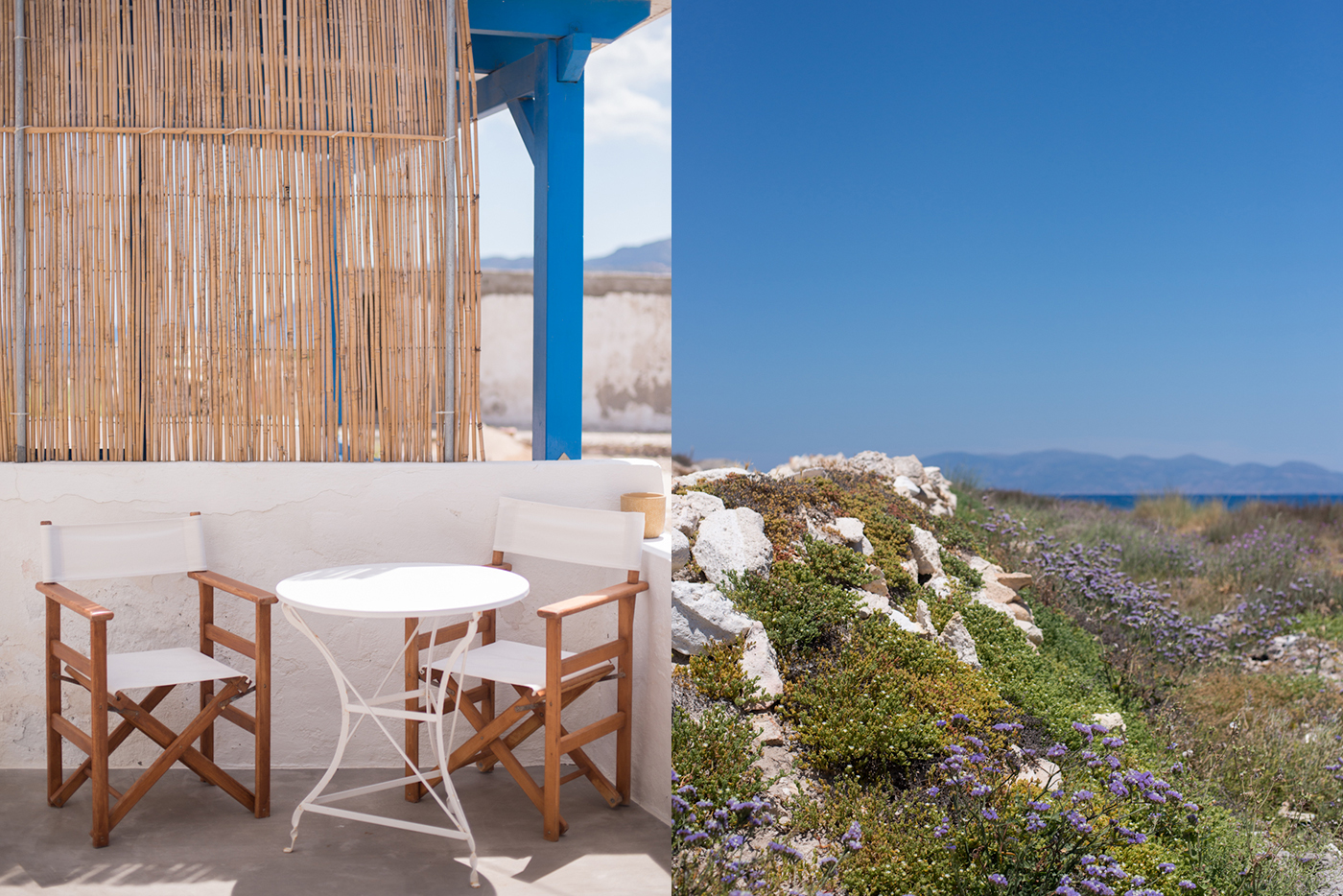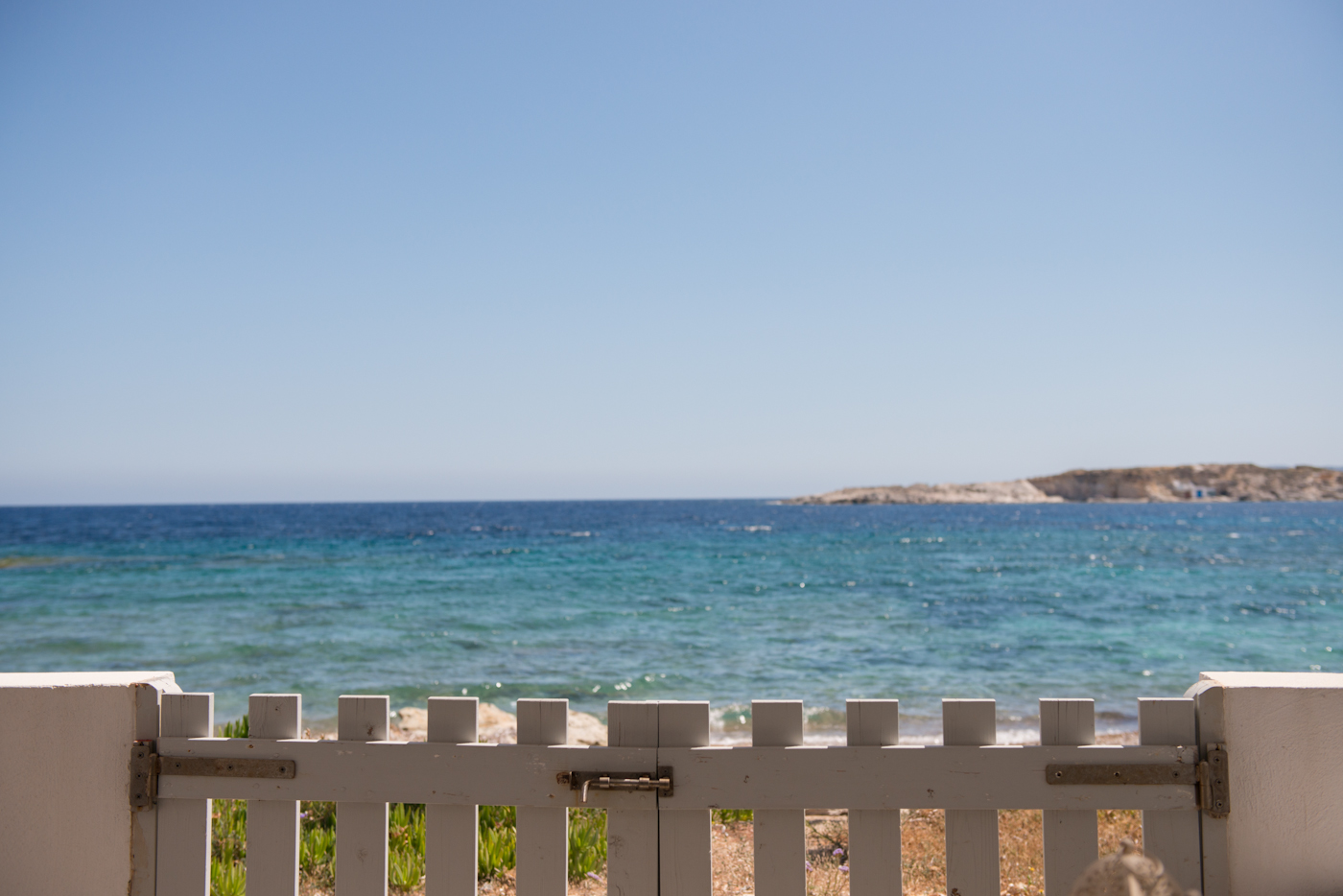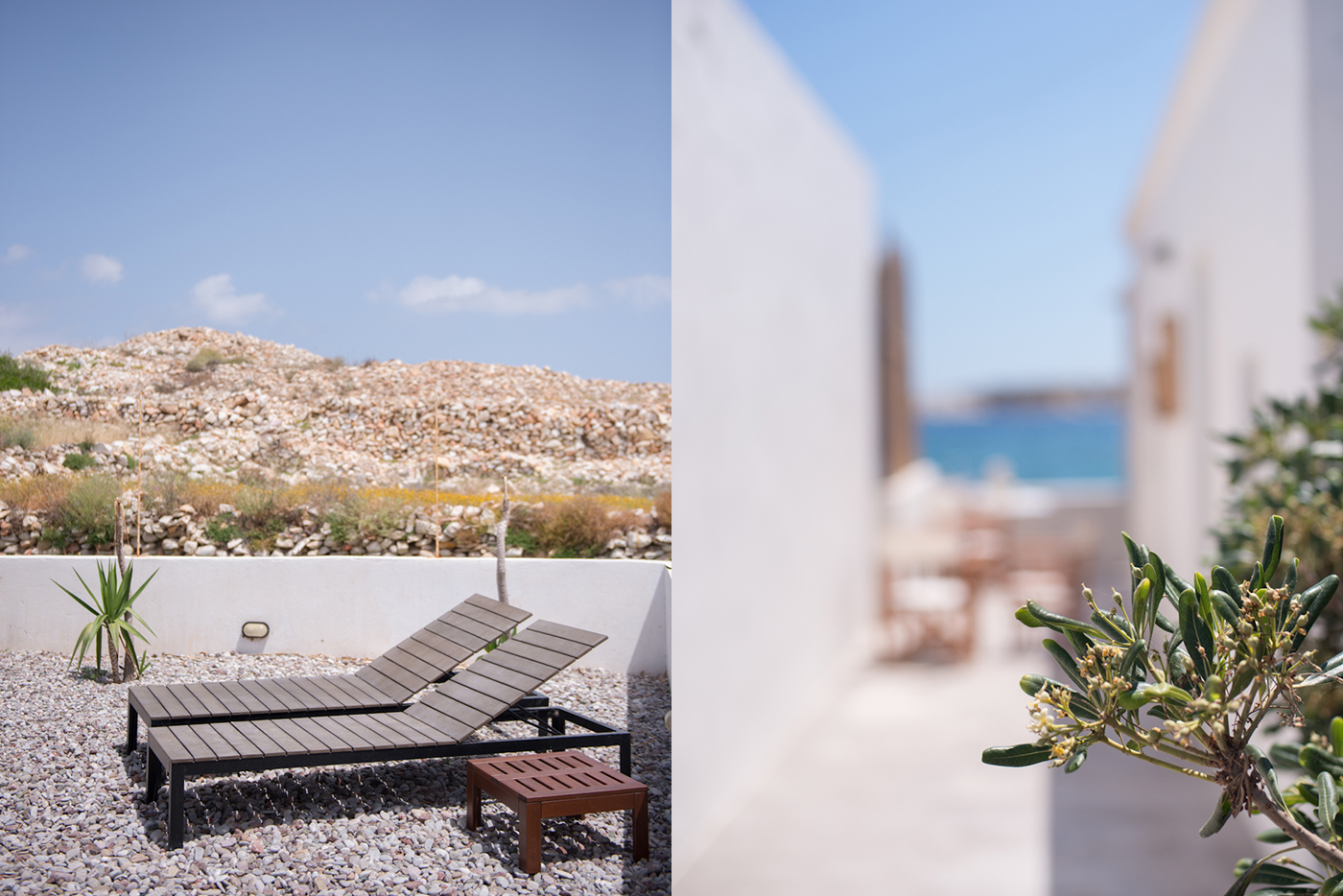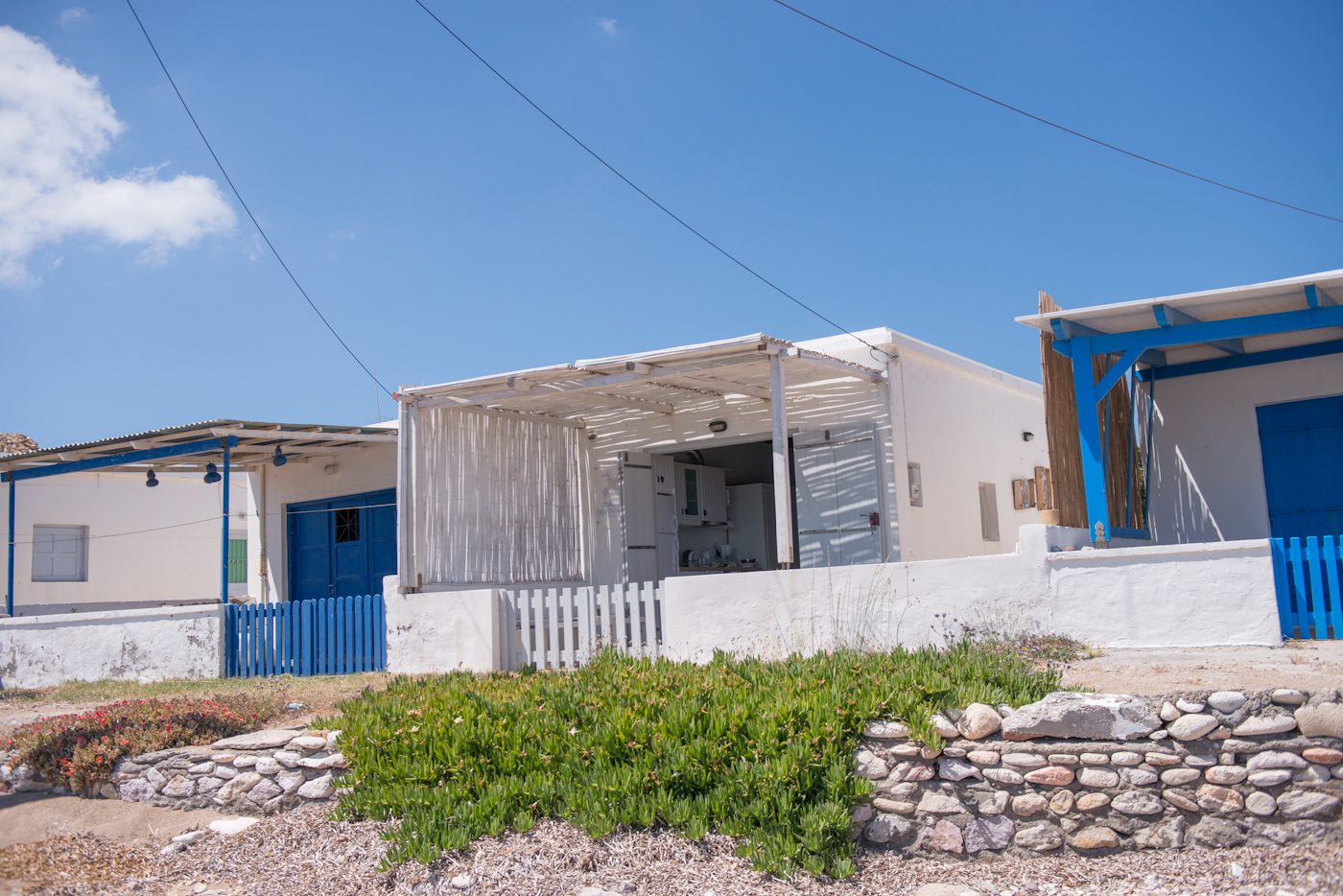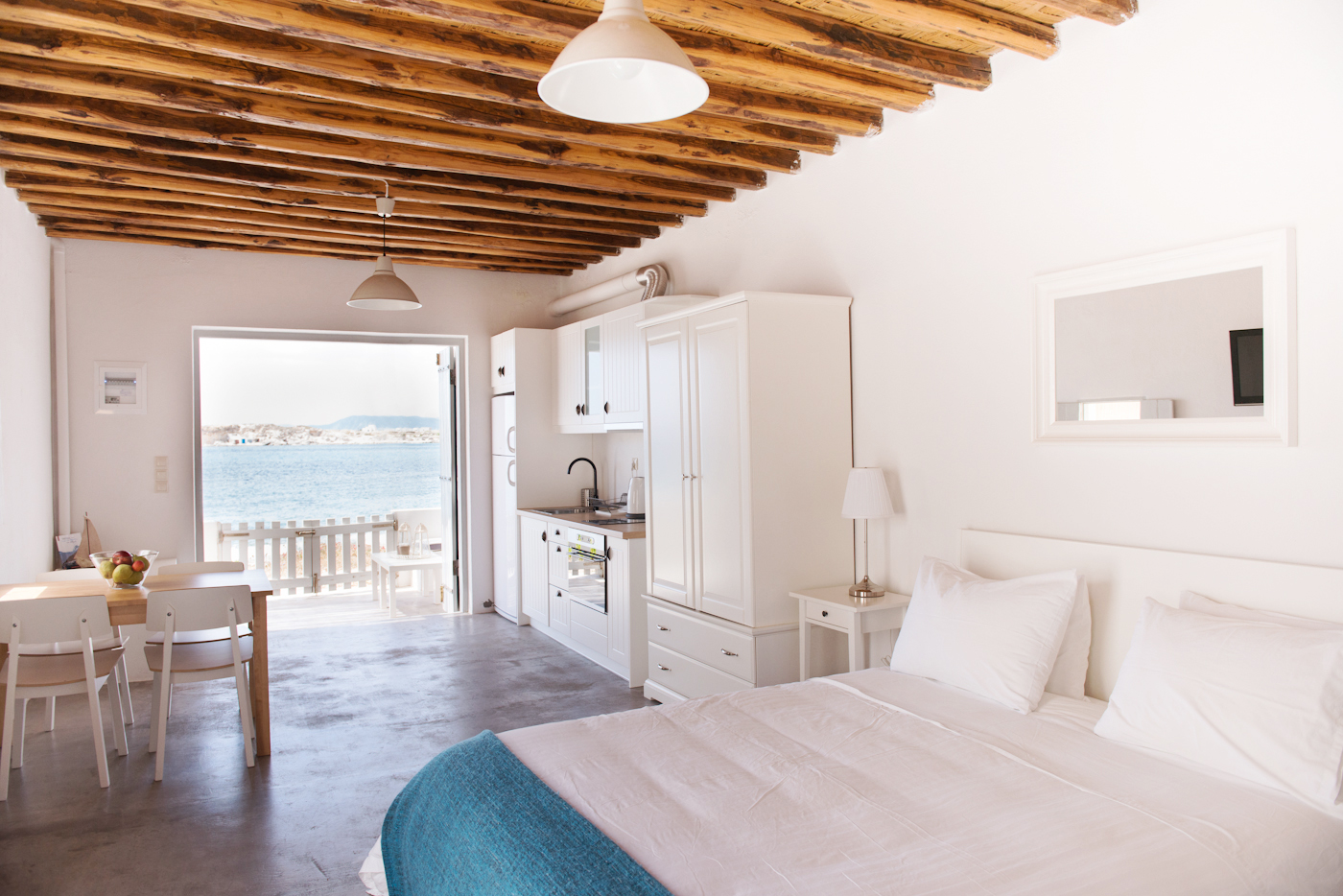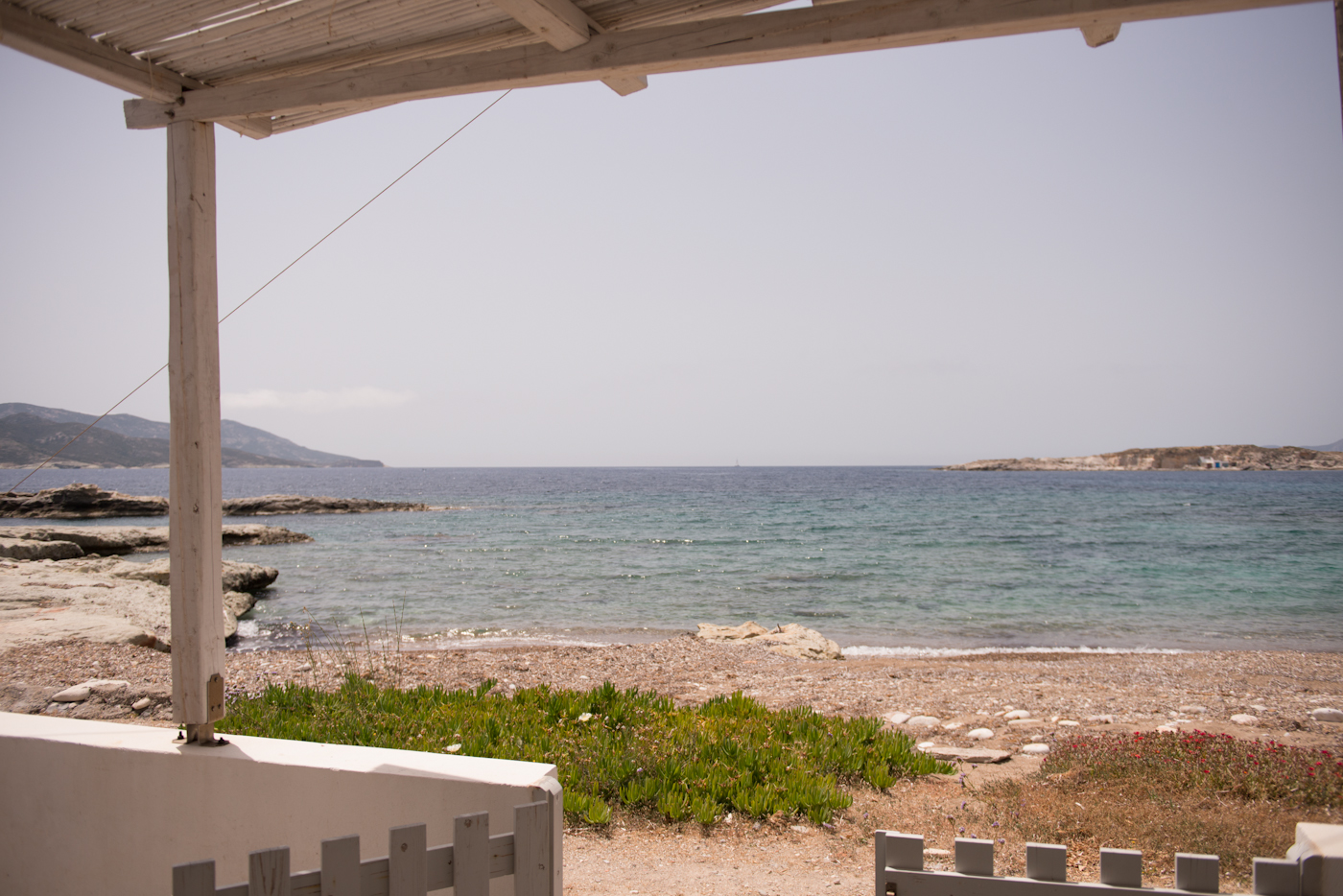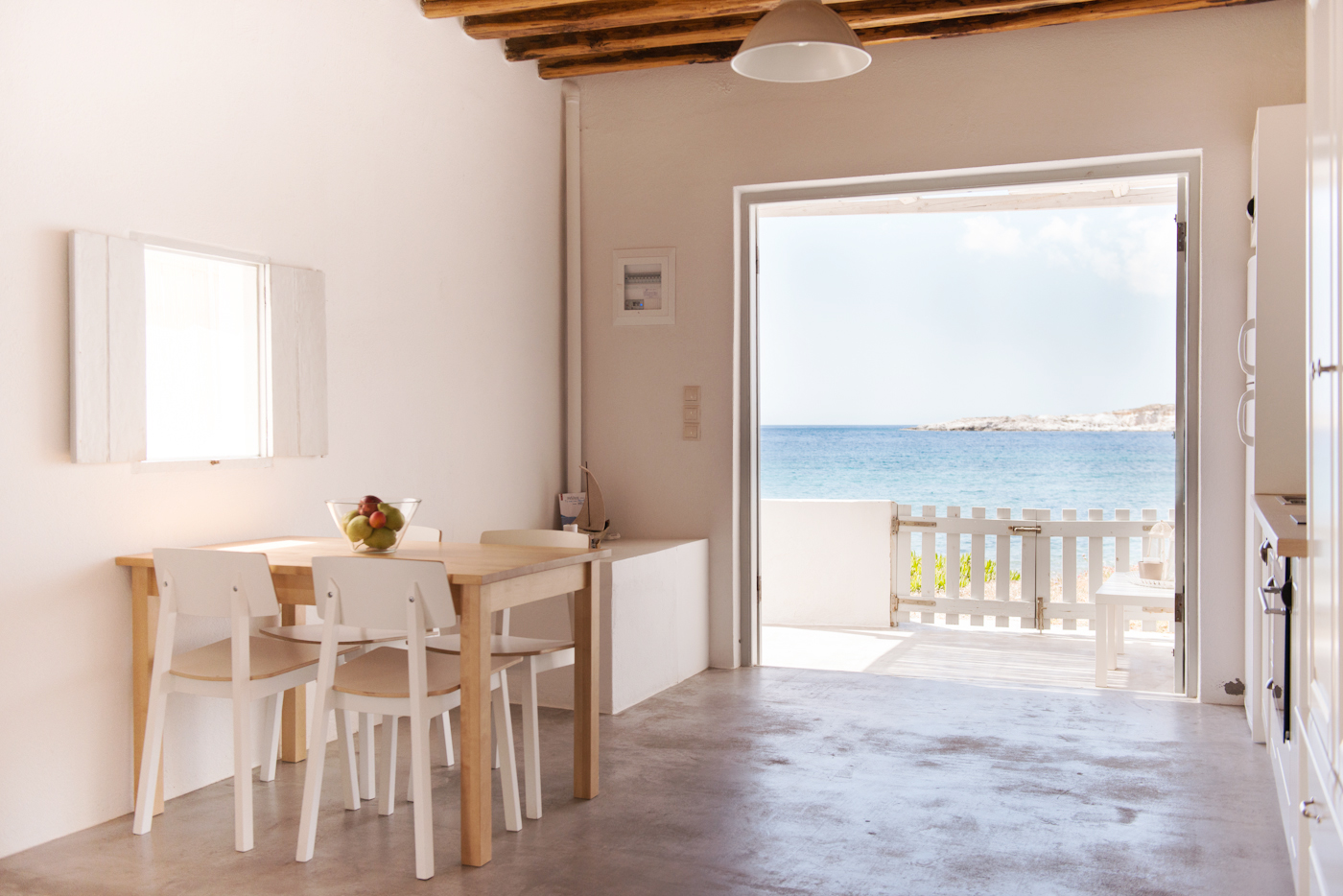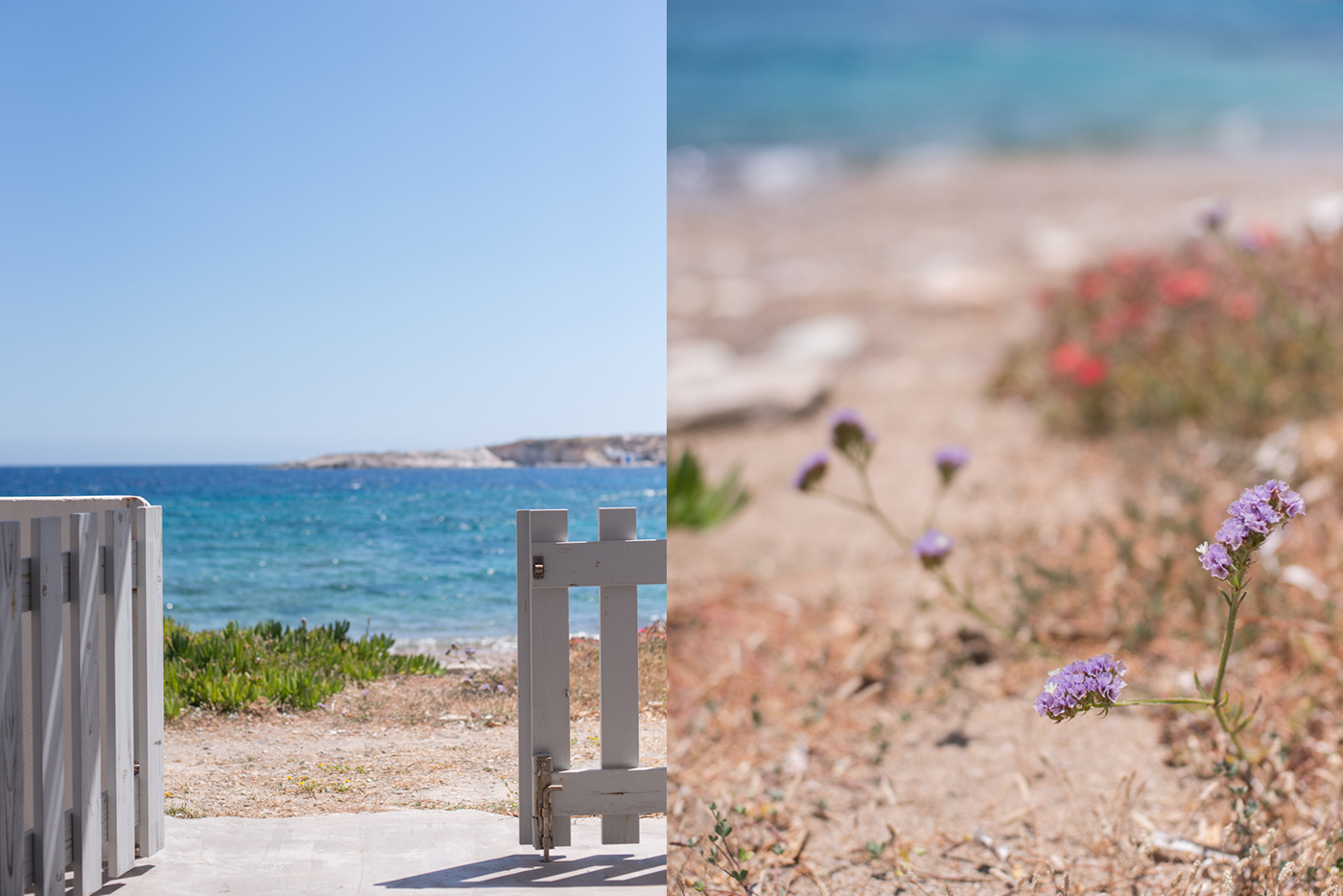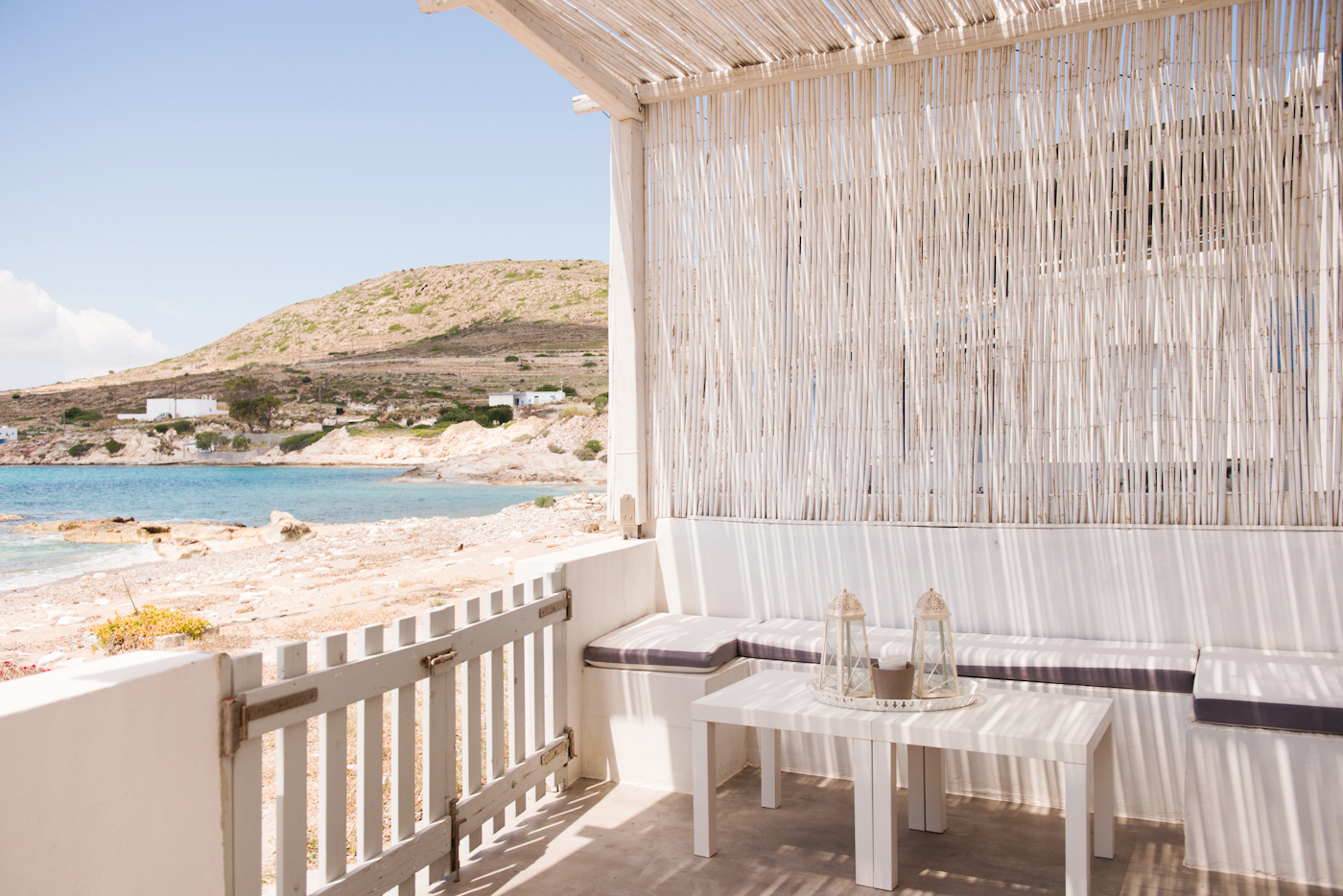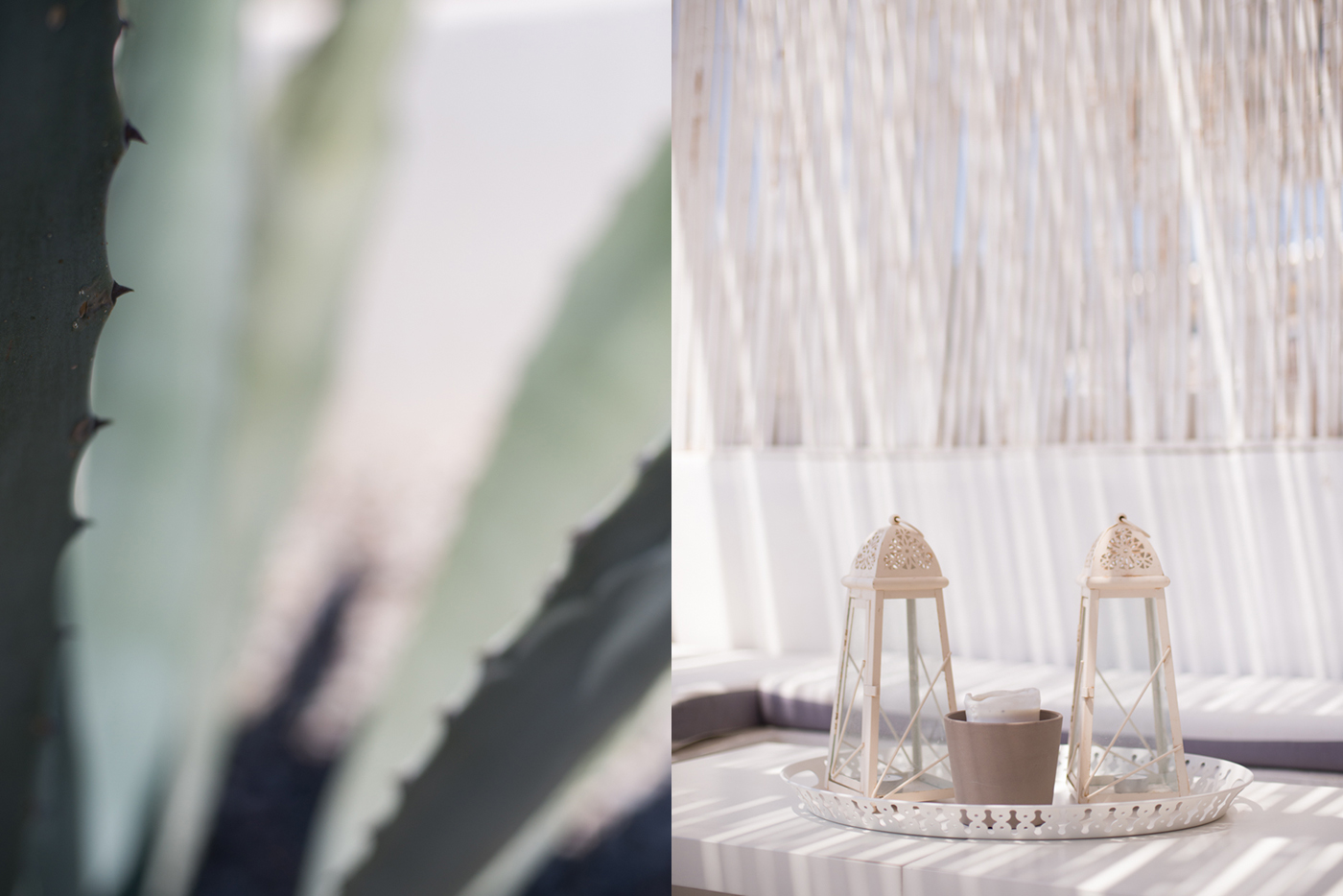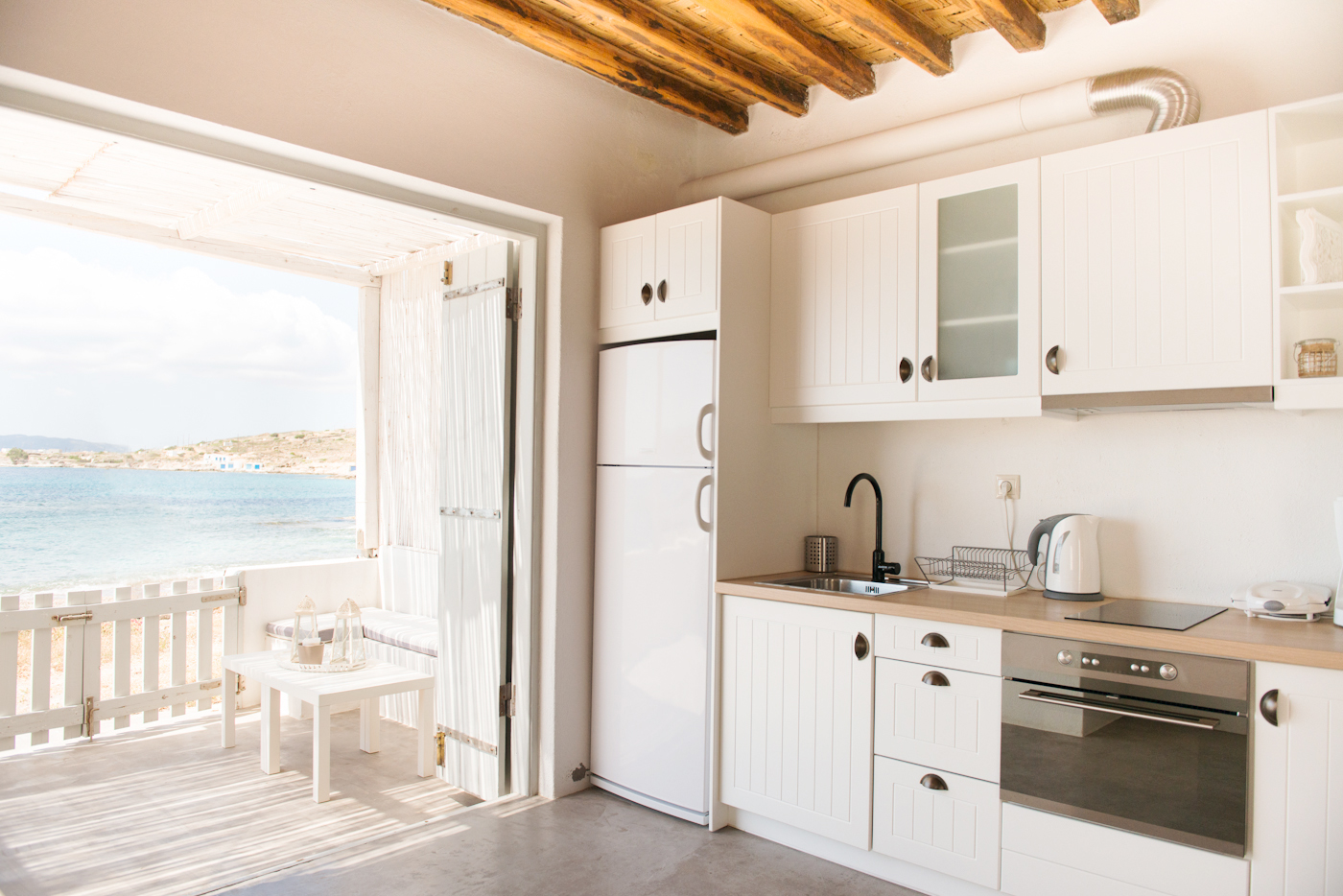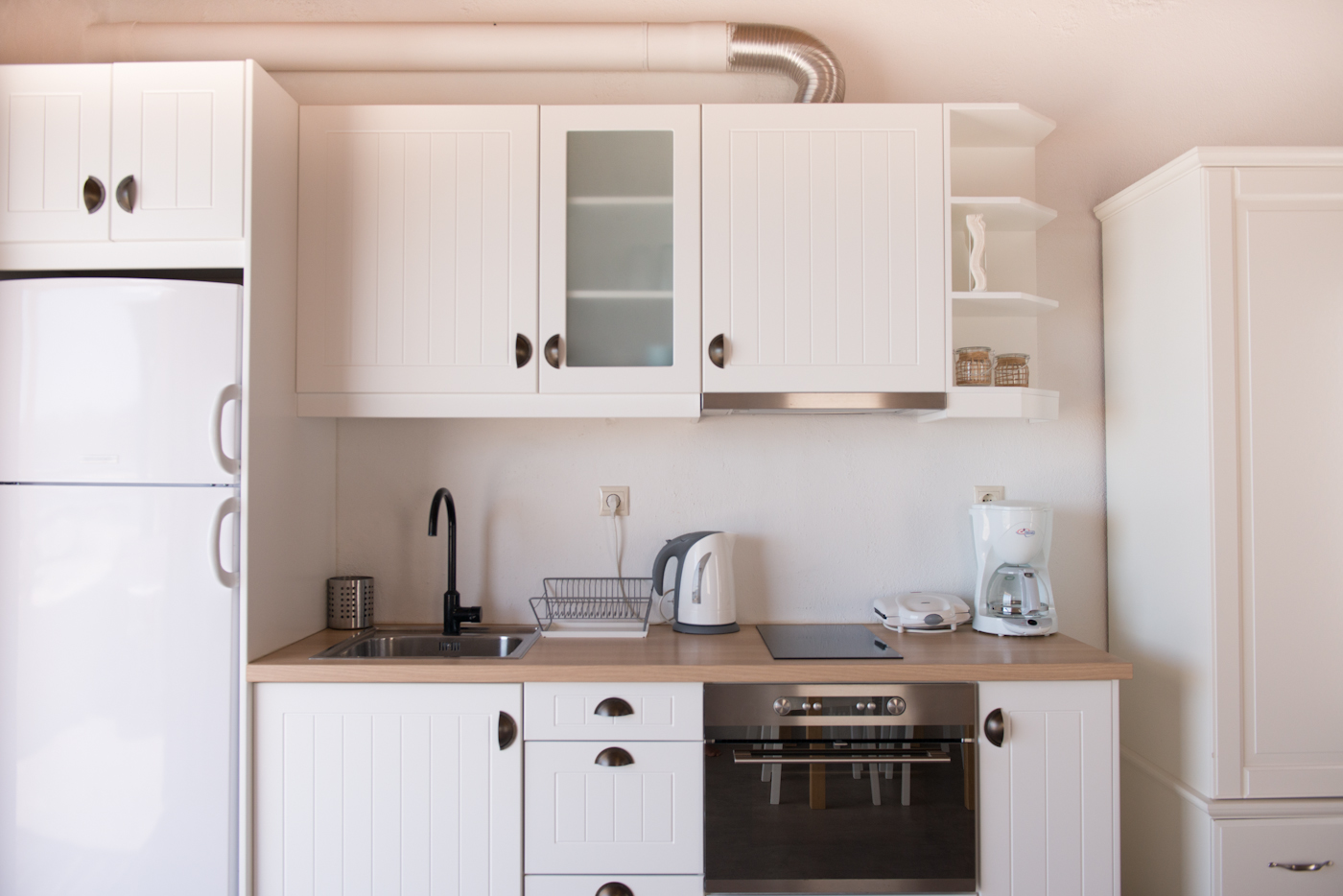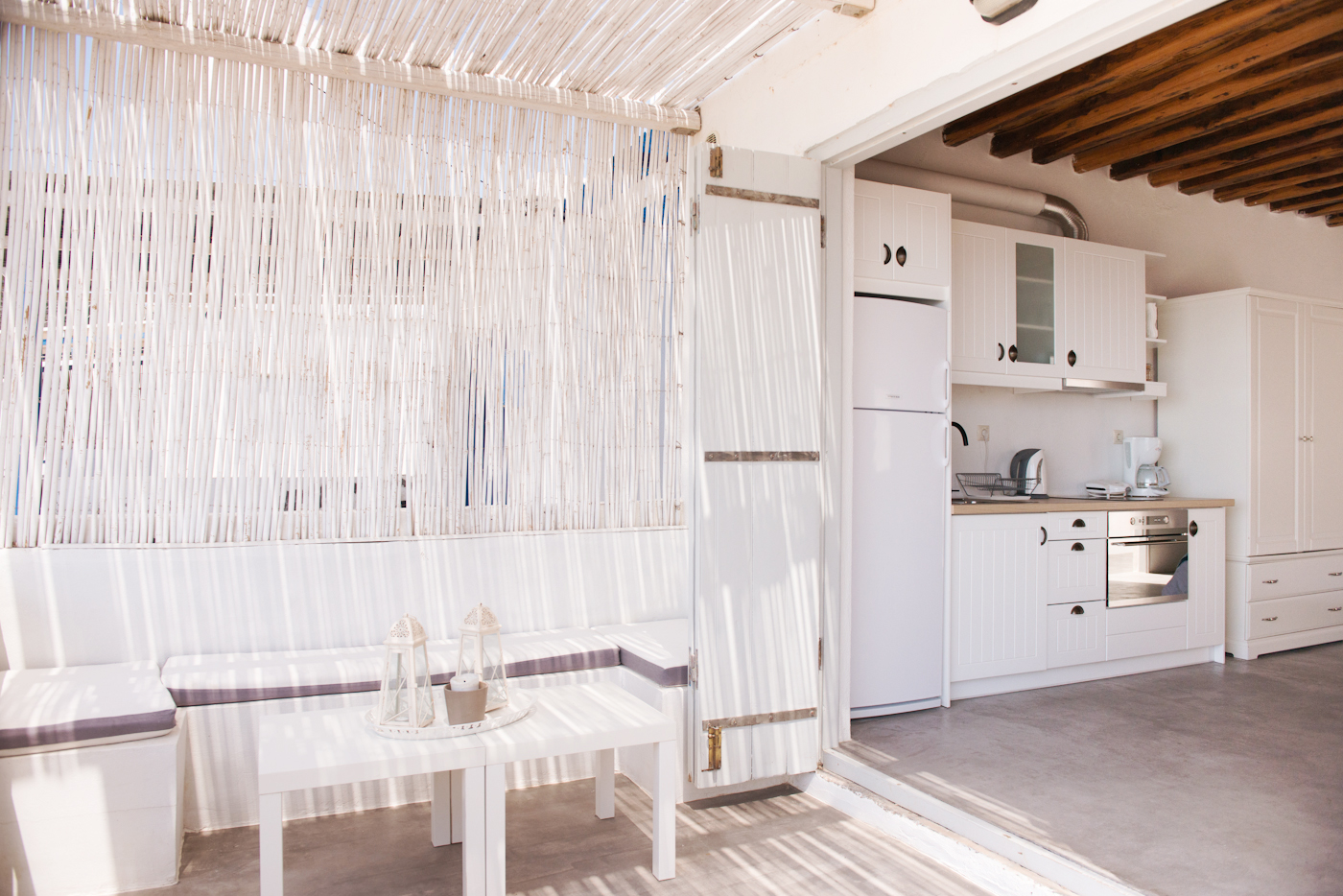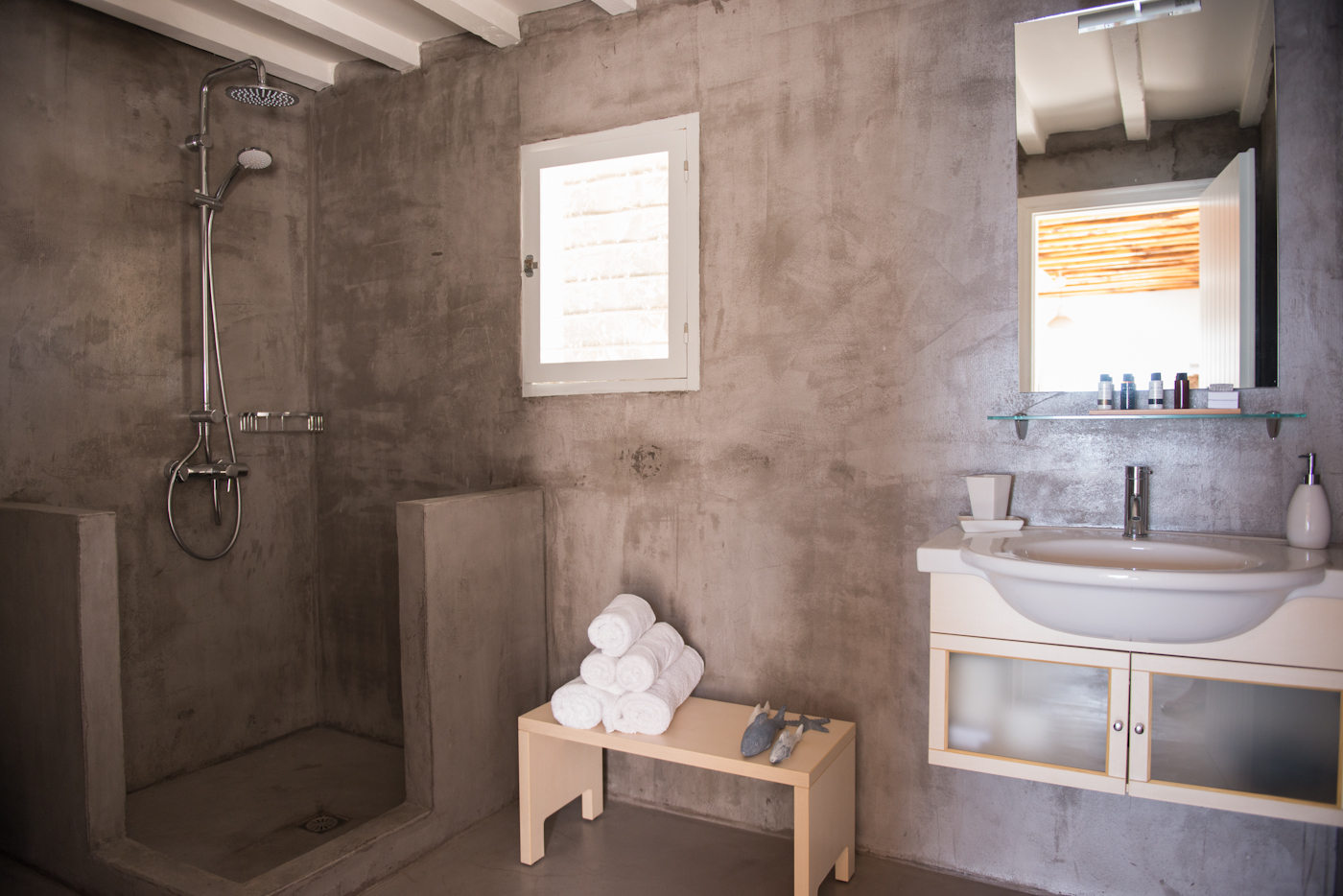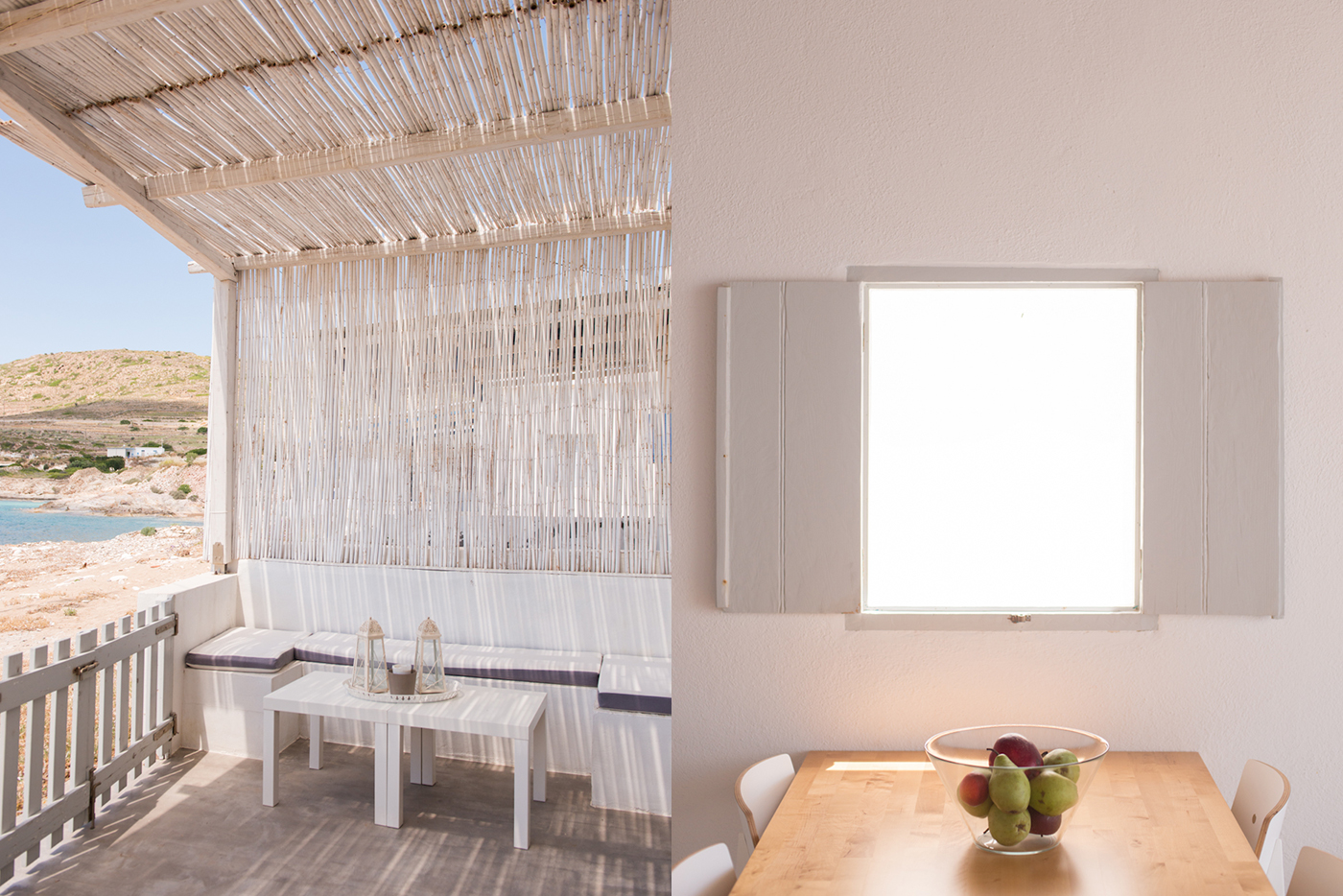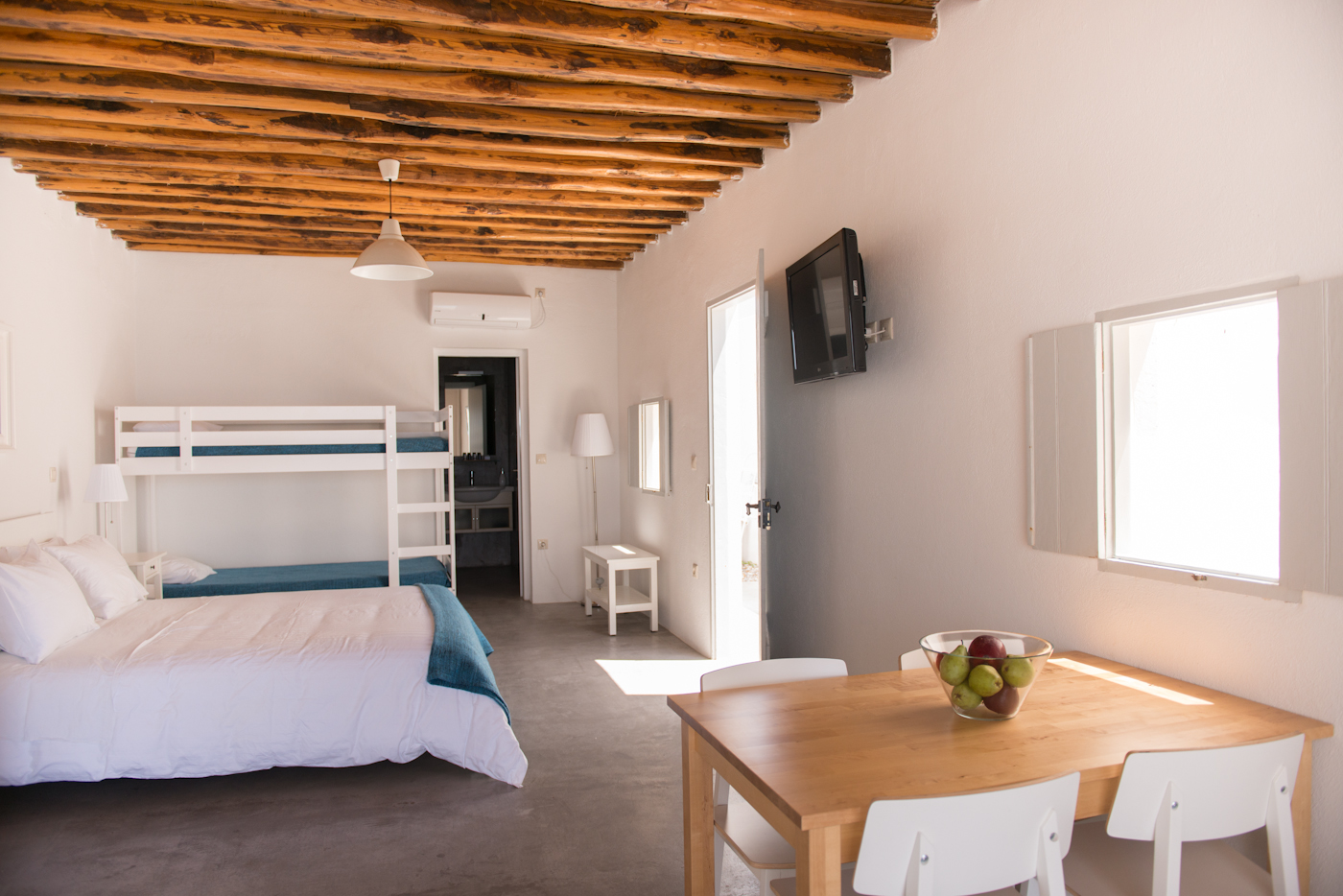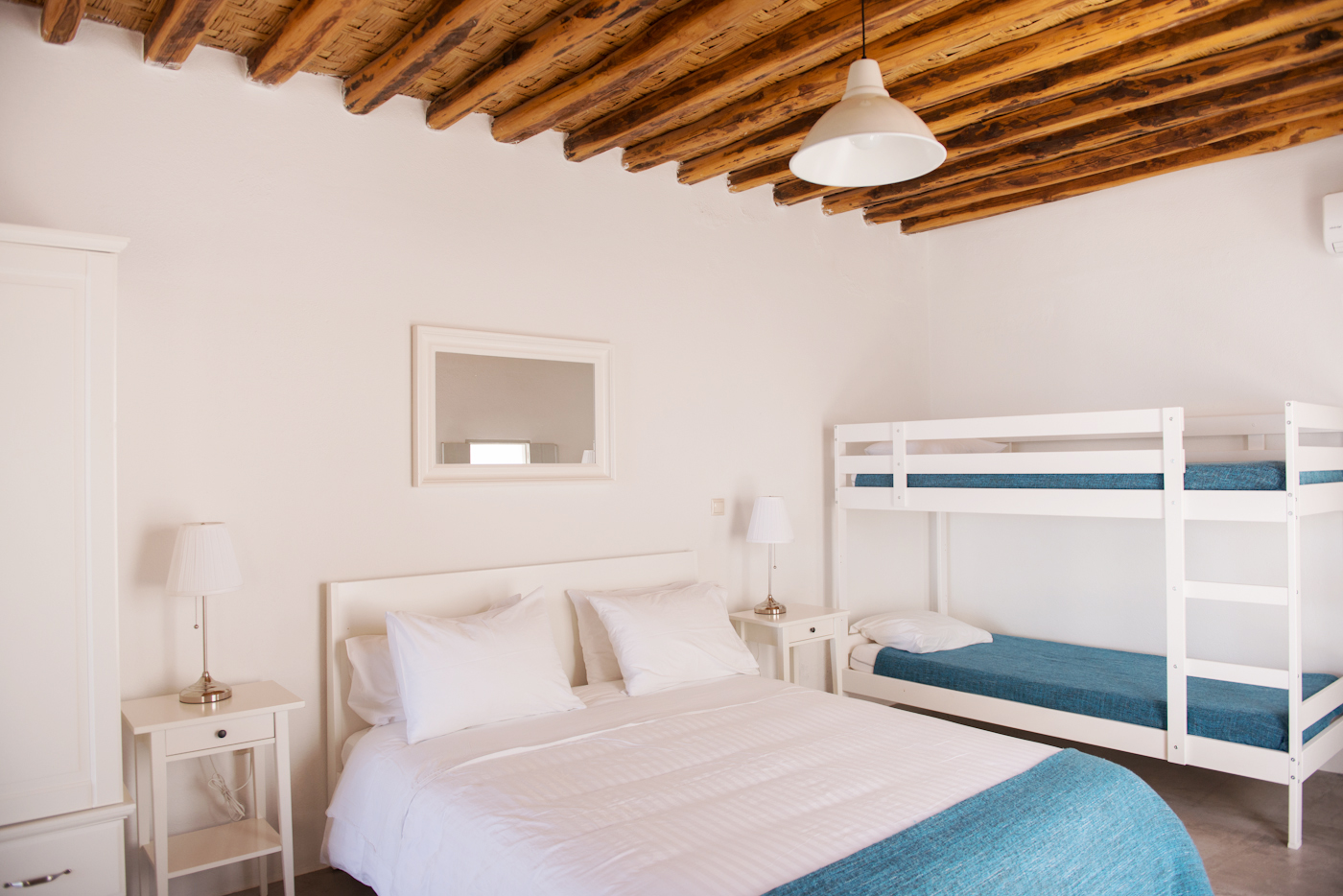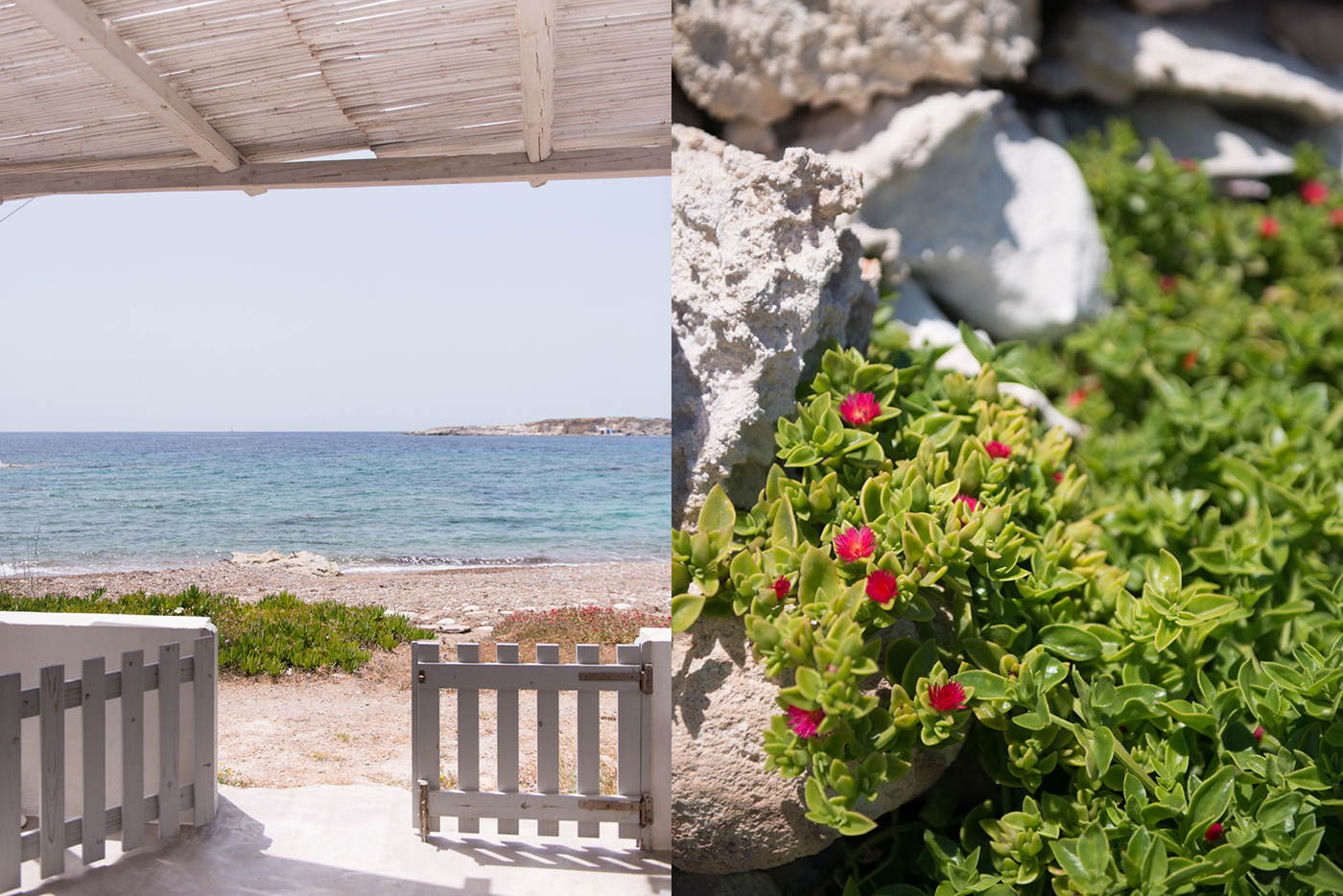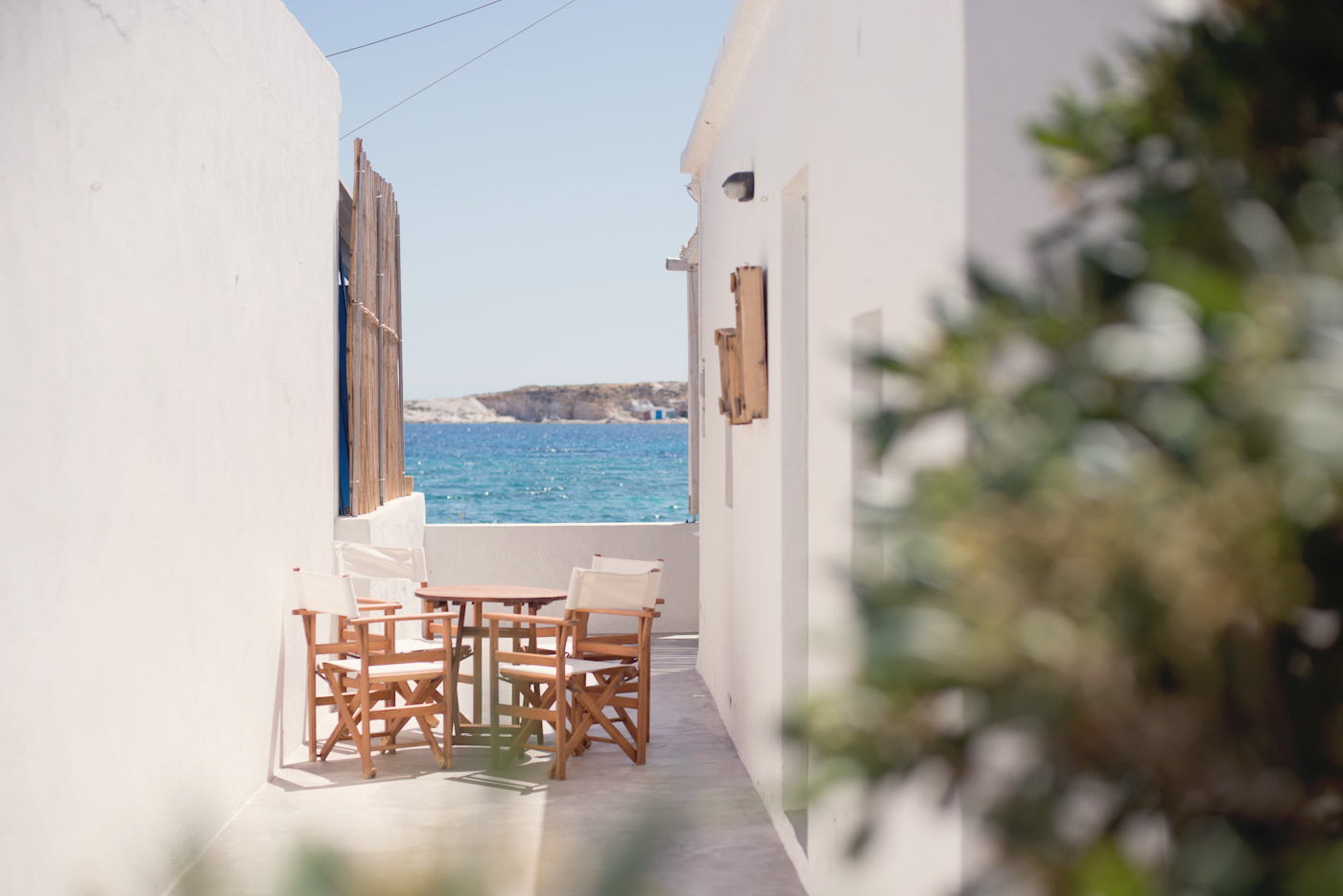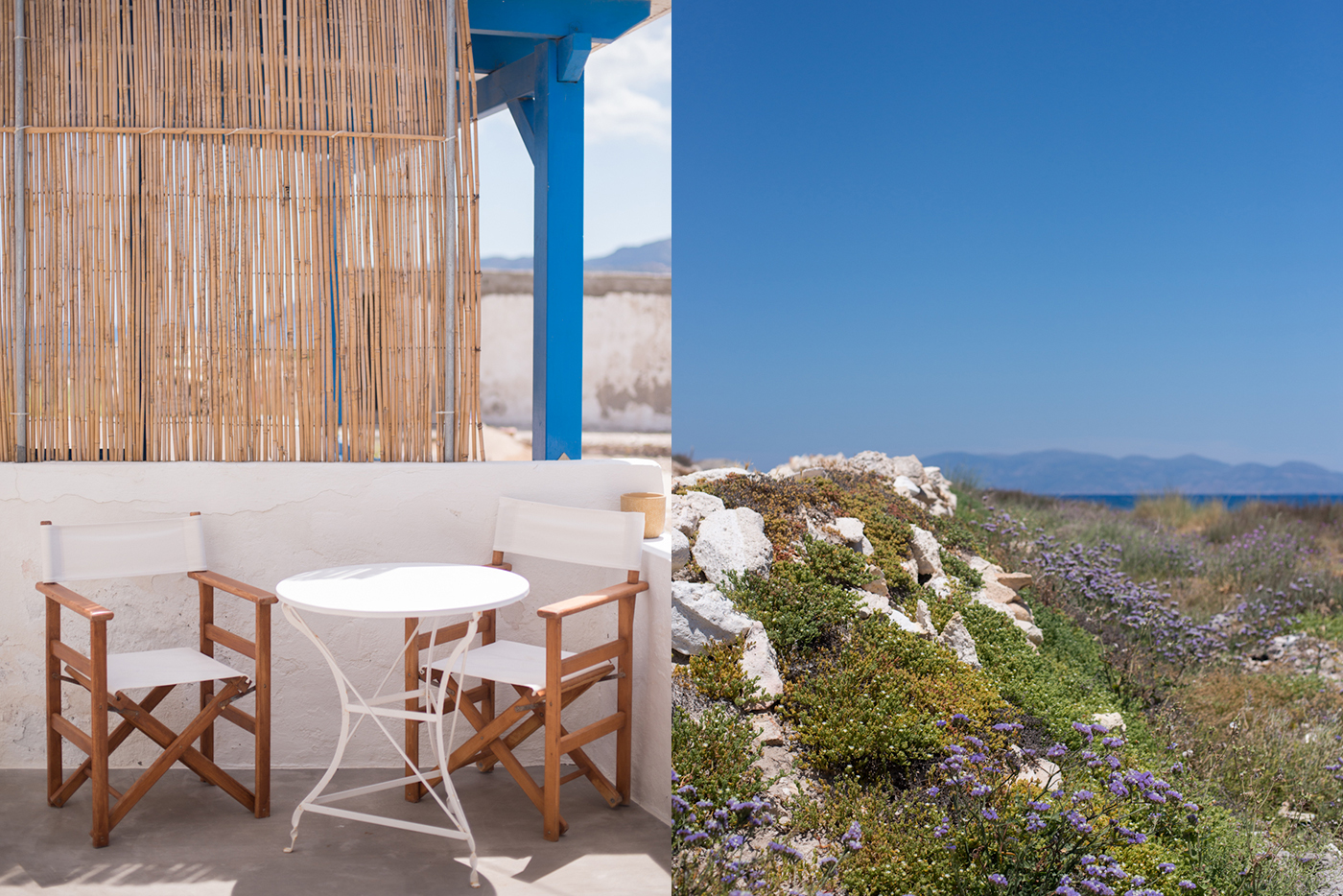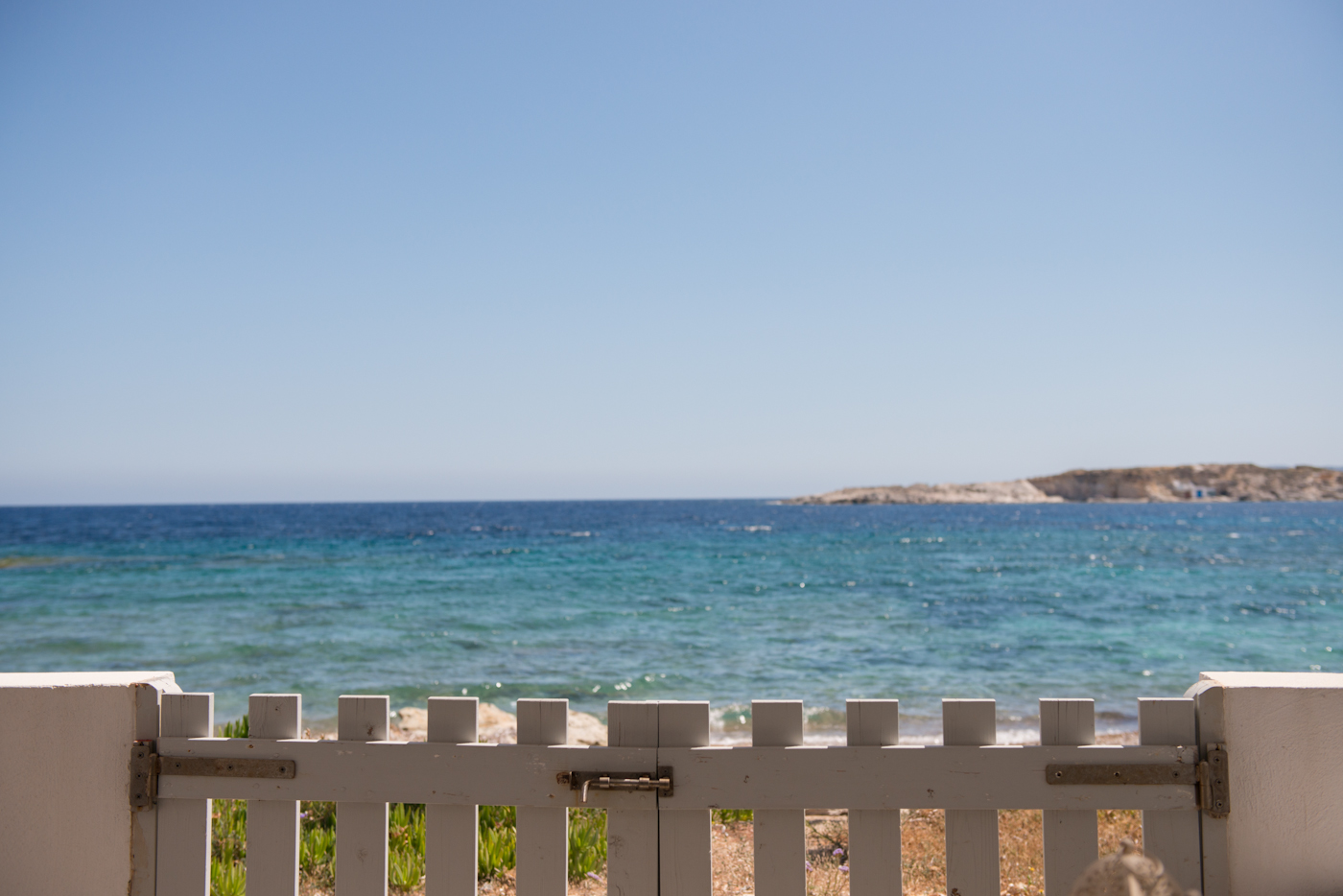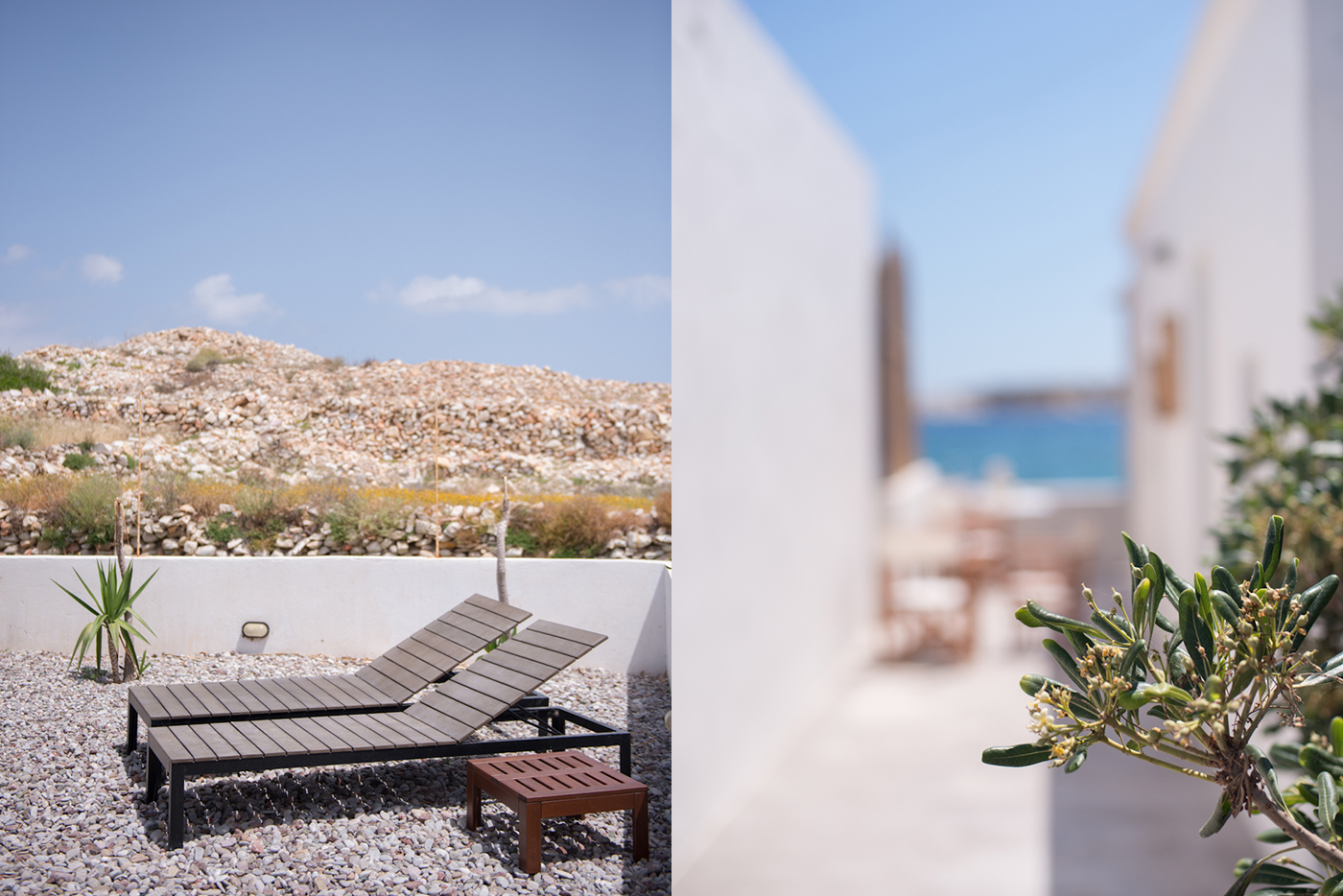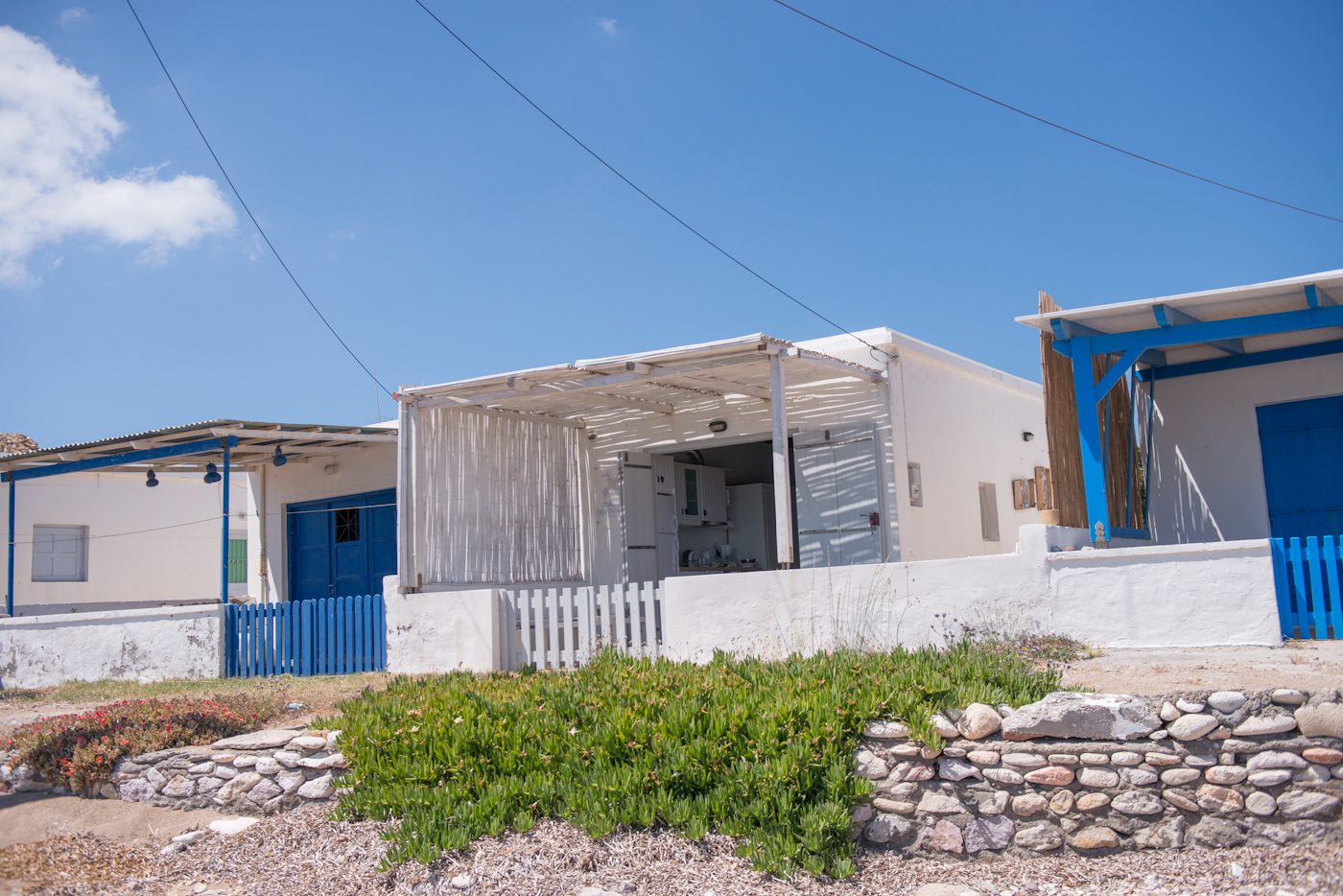 NOTEWORTHY
Although it is remote in location (which is exactly WHY we loved it), the beach house is equipped with all that you need. Everything is of the highest quality, from the linens to the towels to the luxurious rainshower.
For breakfast, the incredible staff drop off a fresh bread basket each morning, as well keep you stocked with cheese, ham, yogurt, cereal, juice and coffee (in addition to all the kitchen essentials).
In addition to the beach right in front of the house, there are fabulous swimming holes in the rocks just on the other side of the house.
ESSENTIALS
Air-conditioning, satellite tv, internet via usb broadband
LOCATION
The beach house is located just 5 minutes from both the main port of Psathi and the only town on the island, Chorio.
There are ferries from Milos at least 4 times a day, which is also the closest airport. There are two flights a day from Athens.
Kimolos can also be reached by ferry from other islands, as well as a fast ferry from Santorini, which takes about 2 1/2hrs.
RATES
The entire house starts at 160 Euros in low season up to 230 Euros in High season for 2 people, with additional guests (maximum 4 people) at 15 Euros per night (guests under age 12 is no charge).
NEED TO KNOW
This is the ultimate hideaway to get away from it all. It is the best place to disconnect and enjoy the remoteness and slow pace of the island. Although there is access to internet, we recommend leaving the laptop at home!
IN THE NEIGHBORHOOD...
There are Archaeological, Folklore and Maritime museums in Chorio, as well as shops and restaurants to explore in the quaint Cycladic town.
Tour the island with a sea taxi and explore some beautiful beaches as well as some of the neighboring islands.
There are some great routes across the island for running and trekking.
CONTACT \ BOOKING
Visit this website for booking and more information.