OVERVIEW \ Contemporary Rural boutique hotel starting at $116
Set on the edge of the Ria Formosa lagoon, Casa Modesta is a rural hotel with a distinct contemporary Portuguese edge. Owner Carlos Fernandes named the property after his mother, Modesta Maria, who grew up in the original 1940s house built by his grandfather, a local fisherman. Re-imagined by Fernandes' sister, Vânia, the once-humble home now features nine beautiful rooms with en-suites and a patio and share a common dining room and lounge. The interiors are minimal and unfussy with stunning vaulted brick ceilings and traditional terracotta floor tiles complimented by Canadian cedar furnishings and cork and brass accents. The hotel's garden provides fresh organic vegetables for the kitchen, while a range of spa treatments are also available, using the natural properties of the local olives, almonds and algae. This rural hideaway is ideal for those that want to slow down and experience authentic culture in the stunning environment of the nature reserve.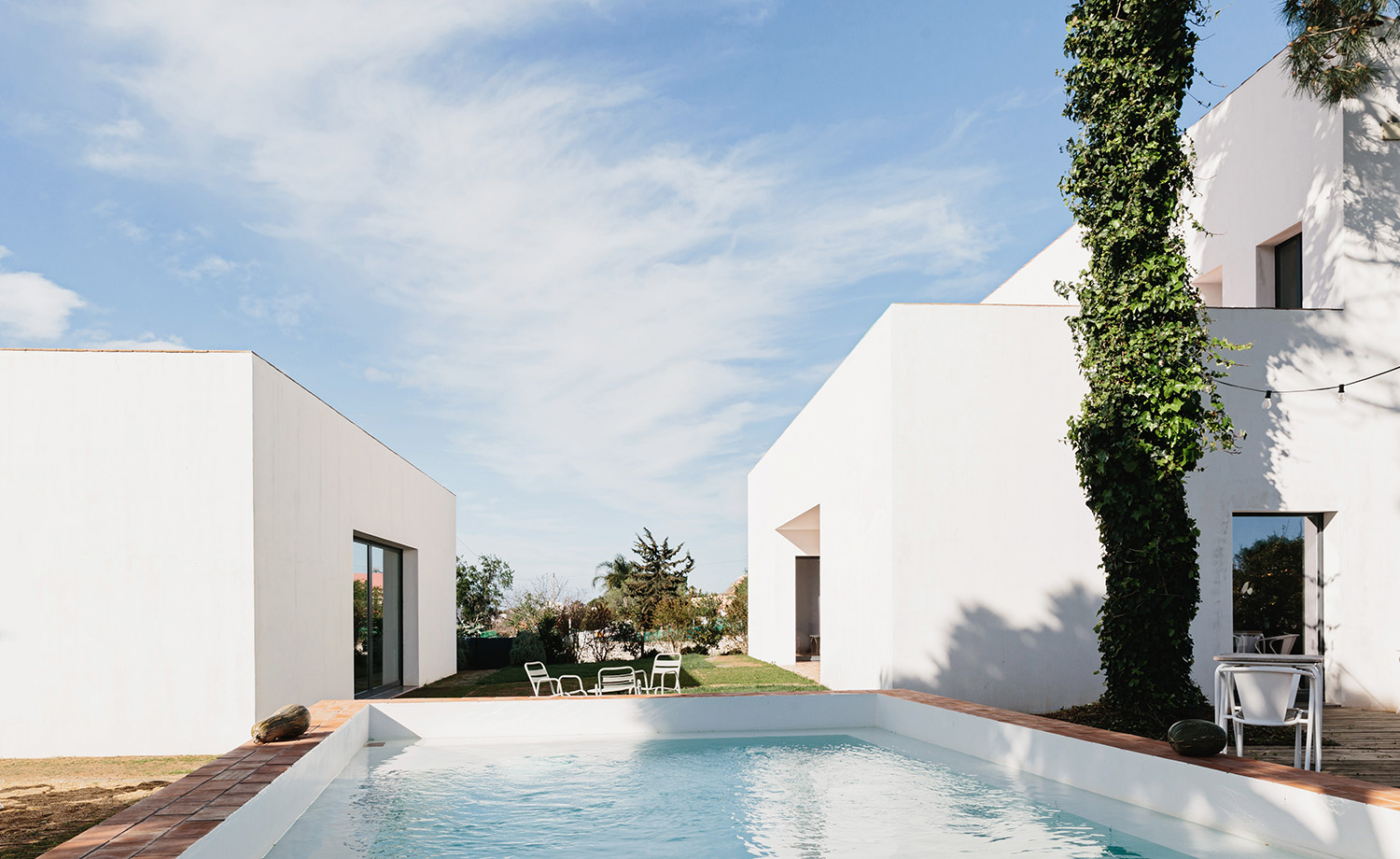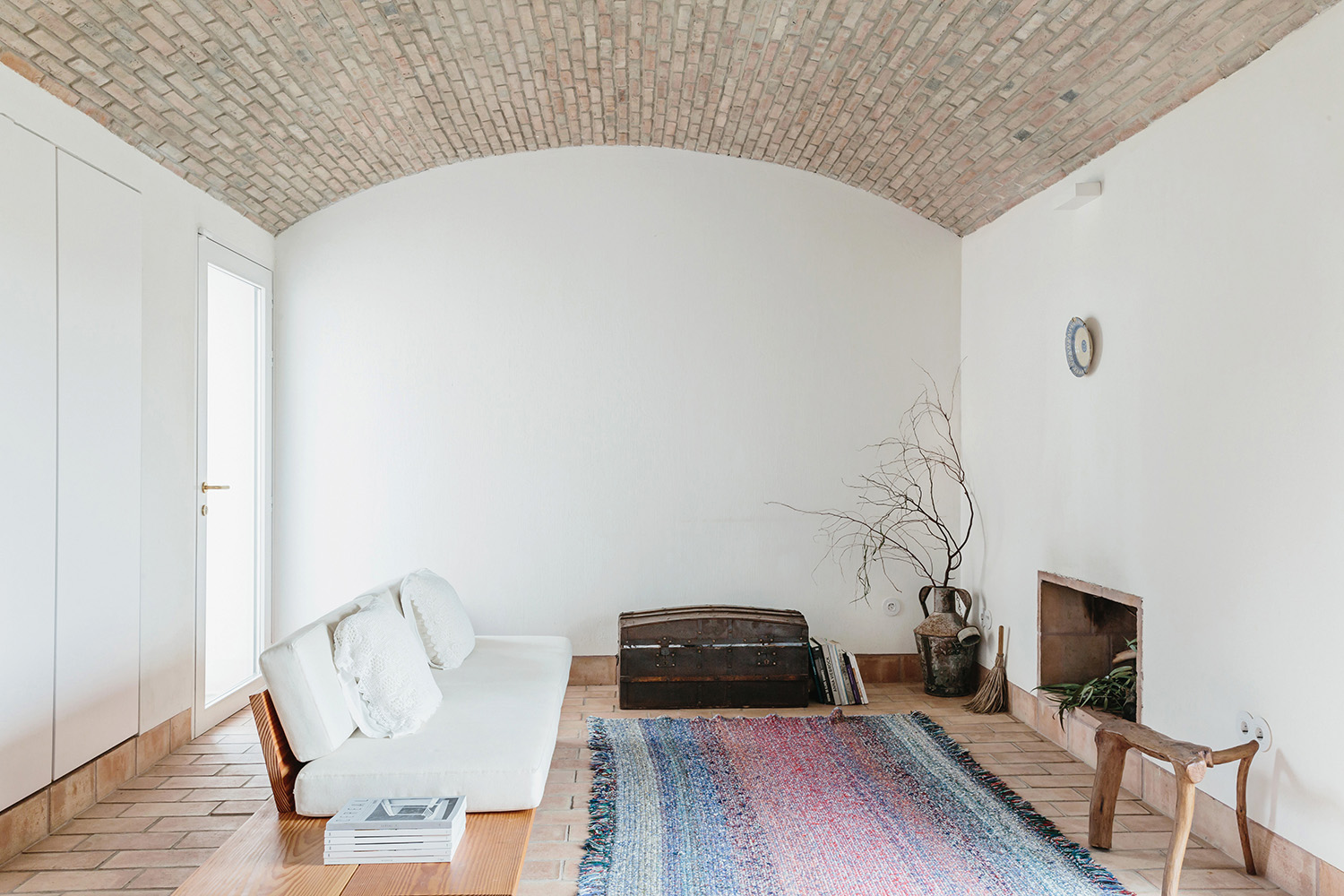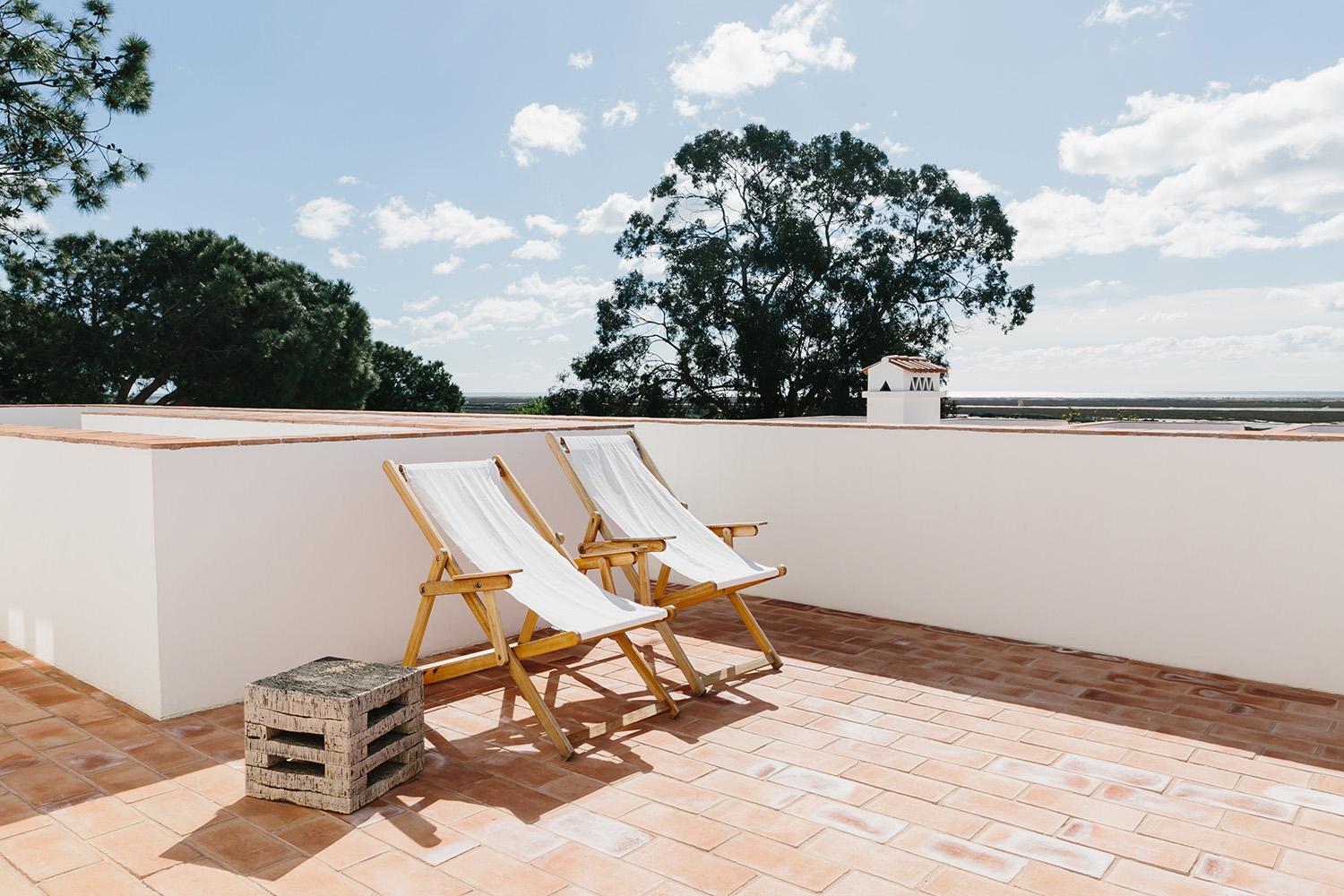 ROOMS
The floors are lined with red limestone clay tiles, with stylish brass fittings and cedar furnishings in each of the nine suites. The bathrooms are separated from the bedrooms by white sliding doors, with brass kickboards that match the fitting. Tubs are submerged into the floors. All have a patio or roof terrace overlooking the surrounding blue lagoon. There are also two public rooms, a kitchen and a pool.
Standard Suites (2ppl) feature a double bedroom, en-suite bathroom and a balcony or terrace. Kitchenette Suites (2ppl) feature a double bedroom, en-suite bathroom, kitchenette and private terrace. The premium Suite (2-3ppl) features a double bedroom, dining area, en-suite bathroom and balcony or terrace.
HIGHLIGHTs
Each morning, breakfasts of home-made, organic treats are served.
The family dynamic extends to the hotel's hosting services, where both the hotel's own vegetable garden and greenhouse and nearby almond and olive orchards provide organic produce for feasting. With the ocean so close of course clams and oysters are also in abundance, so it's safe to say you'll never go hungry during your stay. Communal meals are served in the dining room and traditional cooking workshops are on offer for those keen to recreate the coastal flavours back home.
ESSENTIALS
Swimming pool, AC/heating, wifi, TV, restaurant, bar, room service,
LOCATION
Olhão, Algarve, Portugal
RATES
Standard Suites (2ppl) $116/160/210 in low/mid/high season.
Suite Kitchenette with Private Terrace (2ppl) $140/160/230.
Premium Suites (2-3ppl) $160/210/255.
*Rates include breakfast
NEED TO KNOW
Children are welcome!
No pets allowed.
Restricted wheelchair access.
Smoking not permitted.
WORTH CHECKING OUT
Spend a day biking, hiking or birdwatching at the Natural Park of Ria Formosa (one of the 'Seven Wonders of Portugal'), taking a private boat out fishing or to the local beach, or enjoying a spa treatment with natural ingredients like olives, almonds and algae. And at night, the clear seaside views offer up planetarium-like views of the night sky.
CONTACT \ BOOKING
Visit their website for more information and check out their instagram @casa_modesta.
*images by Alex Reyto