OVERVIEW \ PRIVATE VILLAS STARTING AT $200
Nestled in the heart of Seminyak, Uma Sapna is an unexpected sanctuary amidst the chaos of the hustle and bustle, located just steps away from the busy street of Oberoi. Uma Sapna is a private complex of 24 one and two bedroom villas, each with their own private pool and lounge areas. With white-washed wood and soft stone tiles, the modern design is the ultimate in luxury with endless windows and open-concept spaces.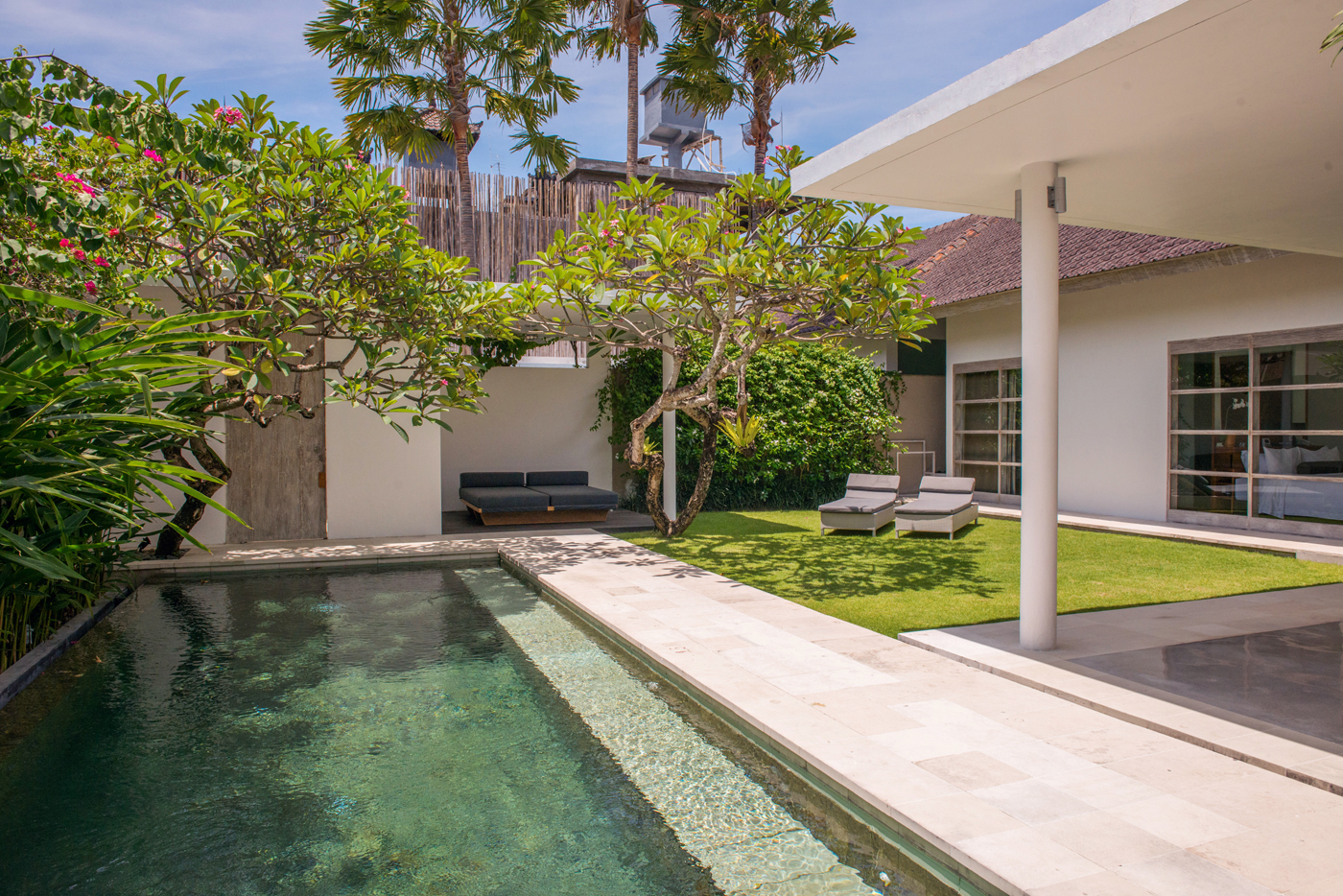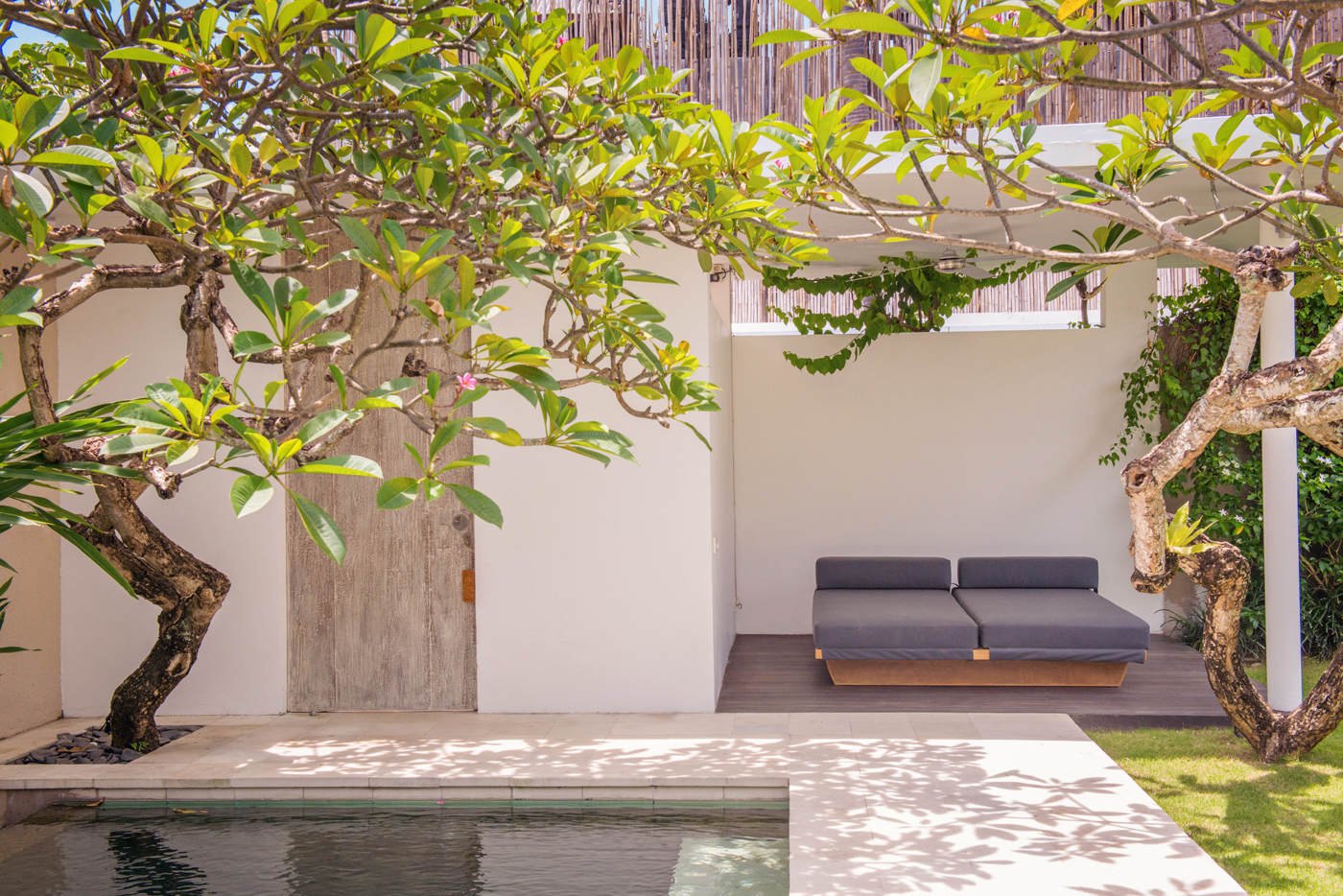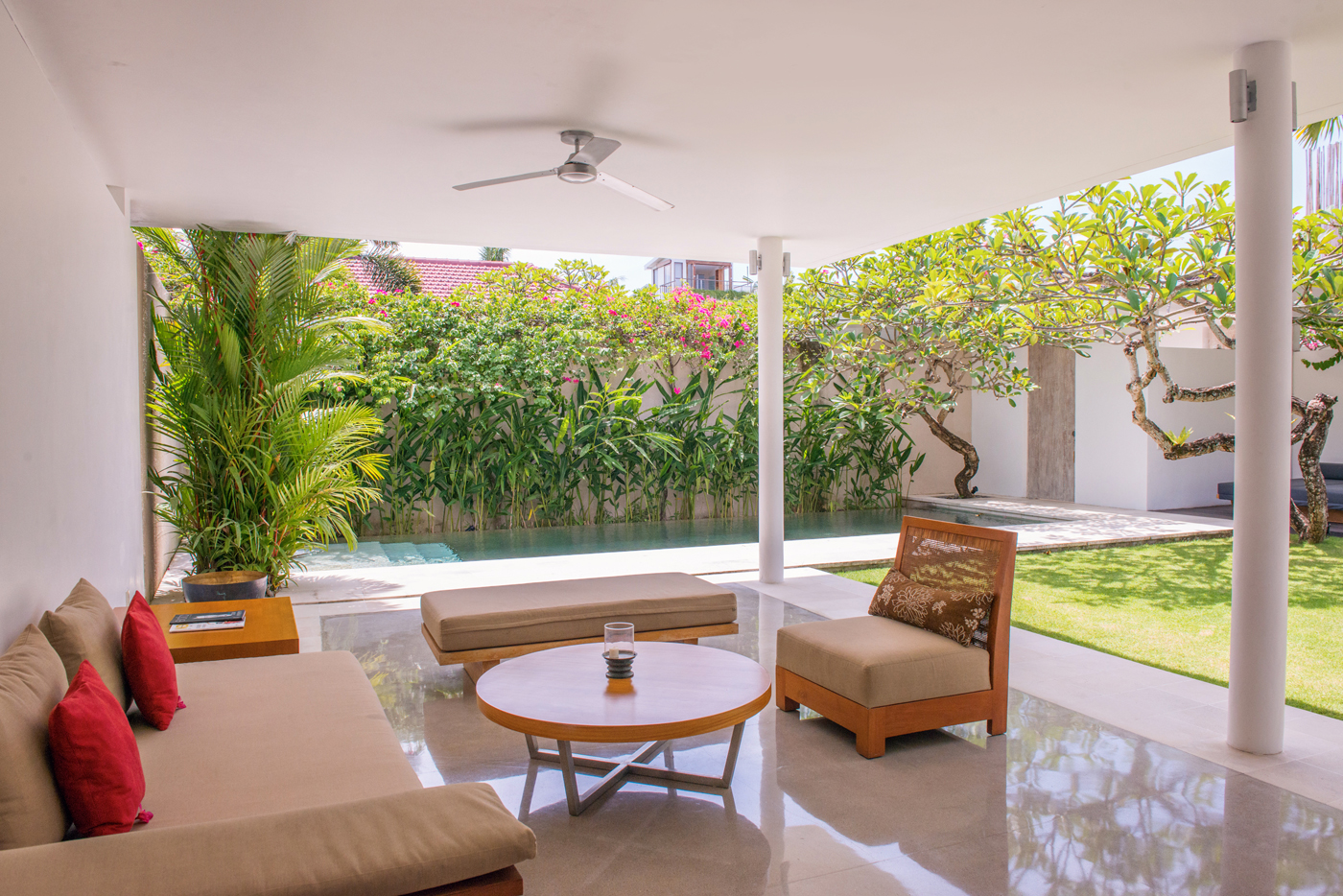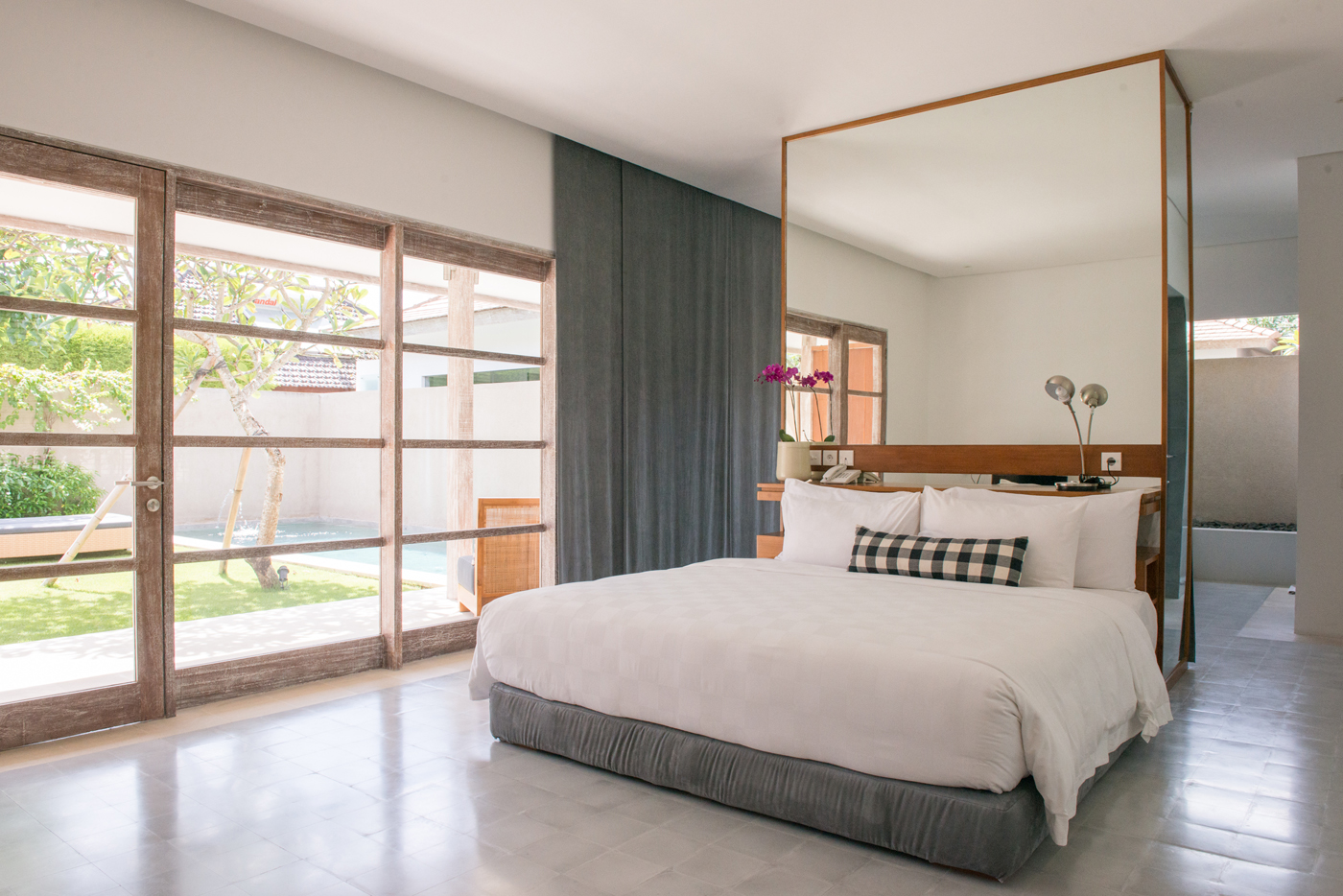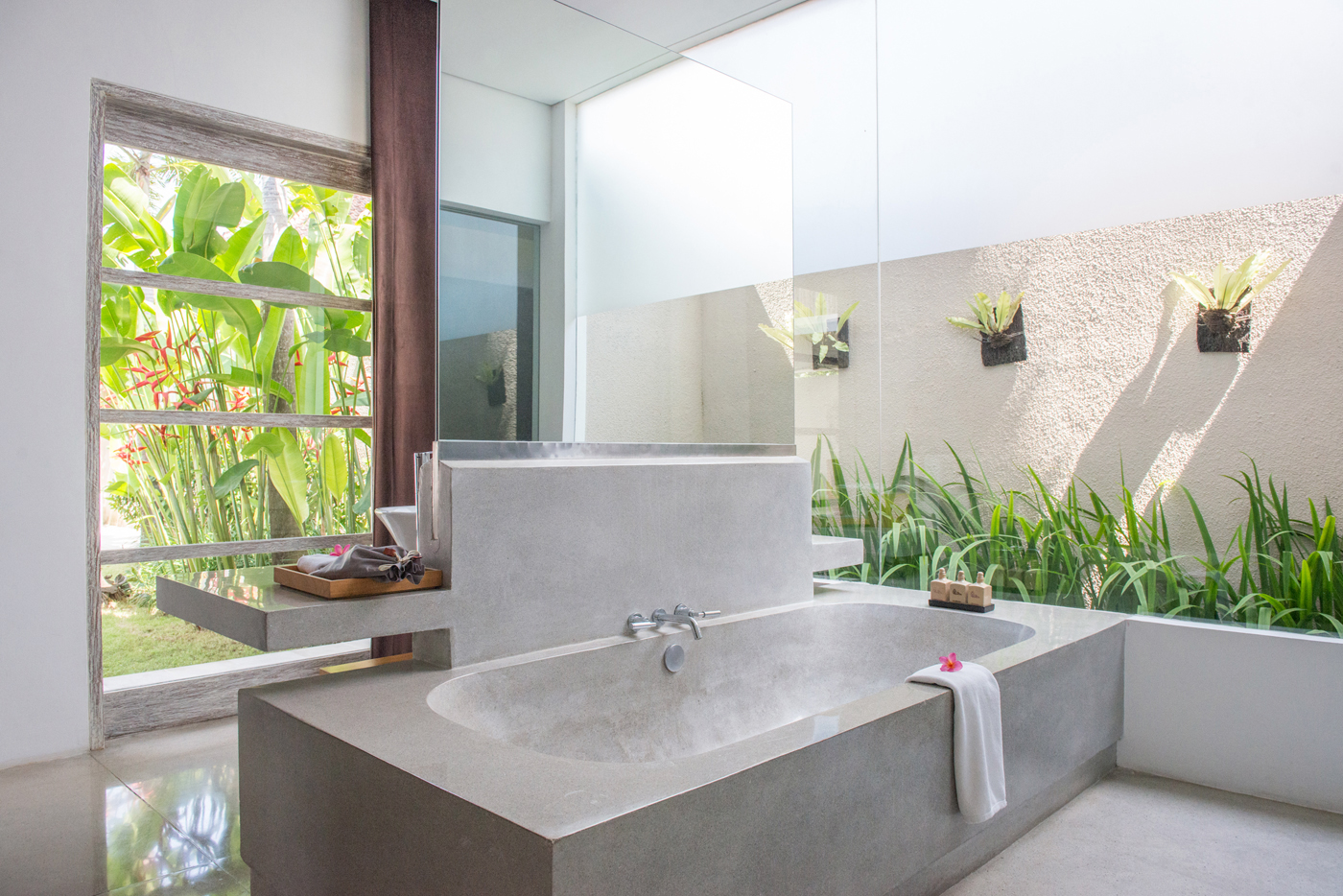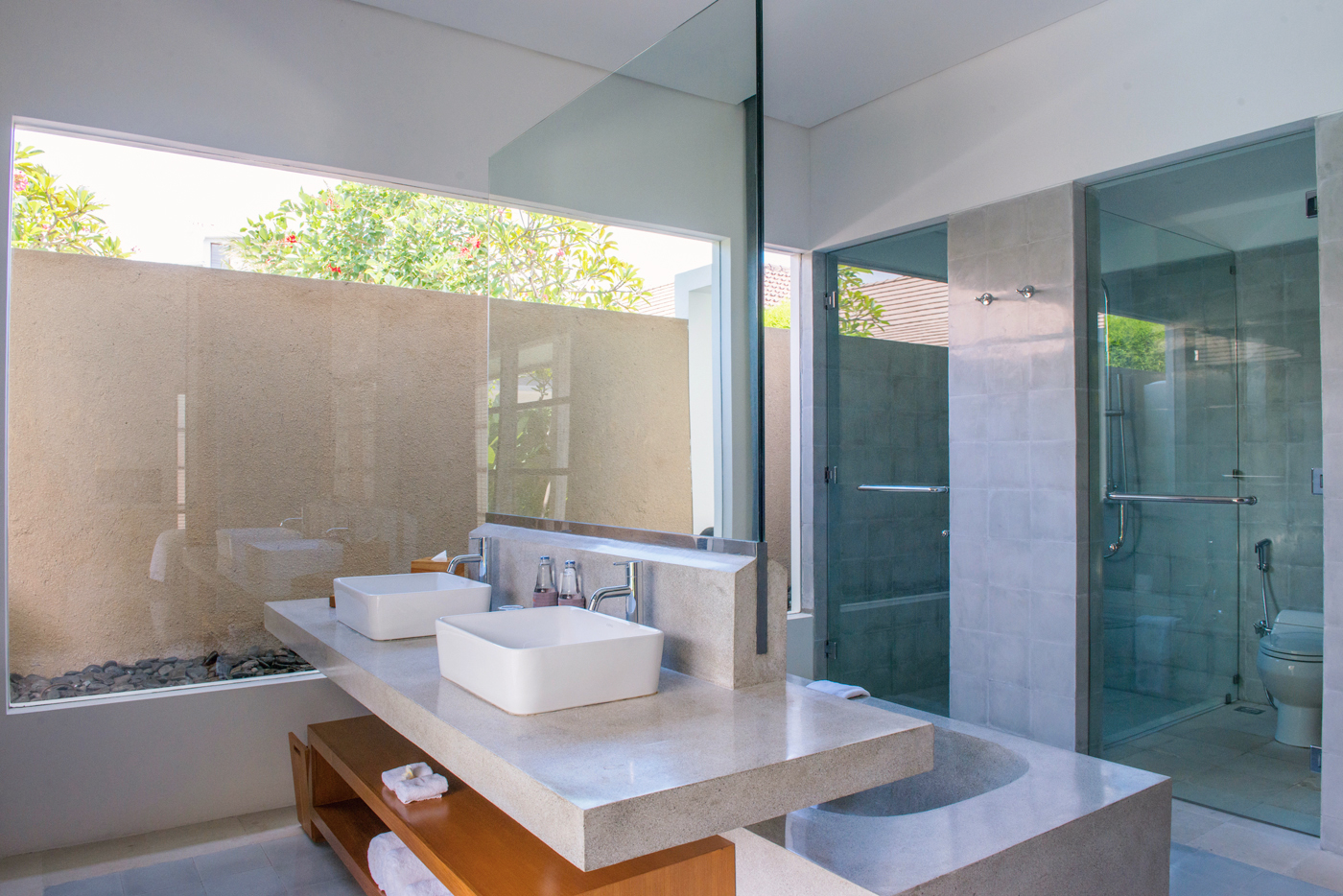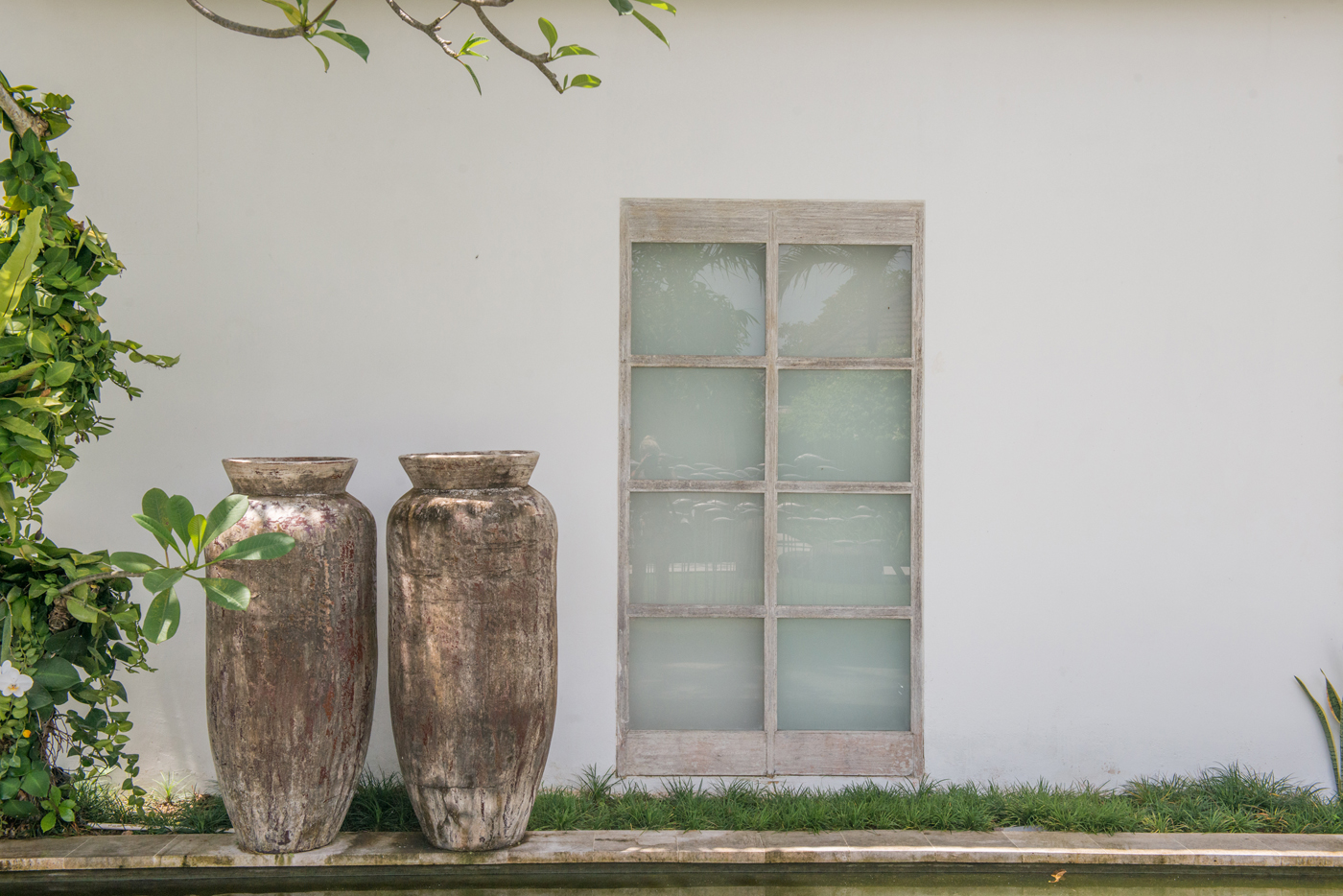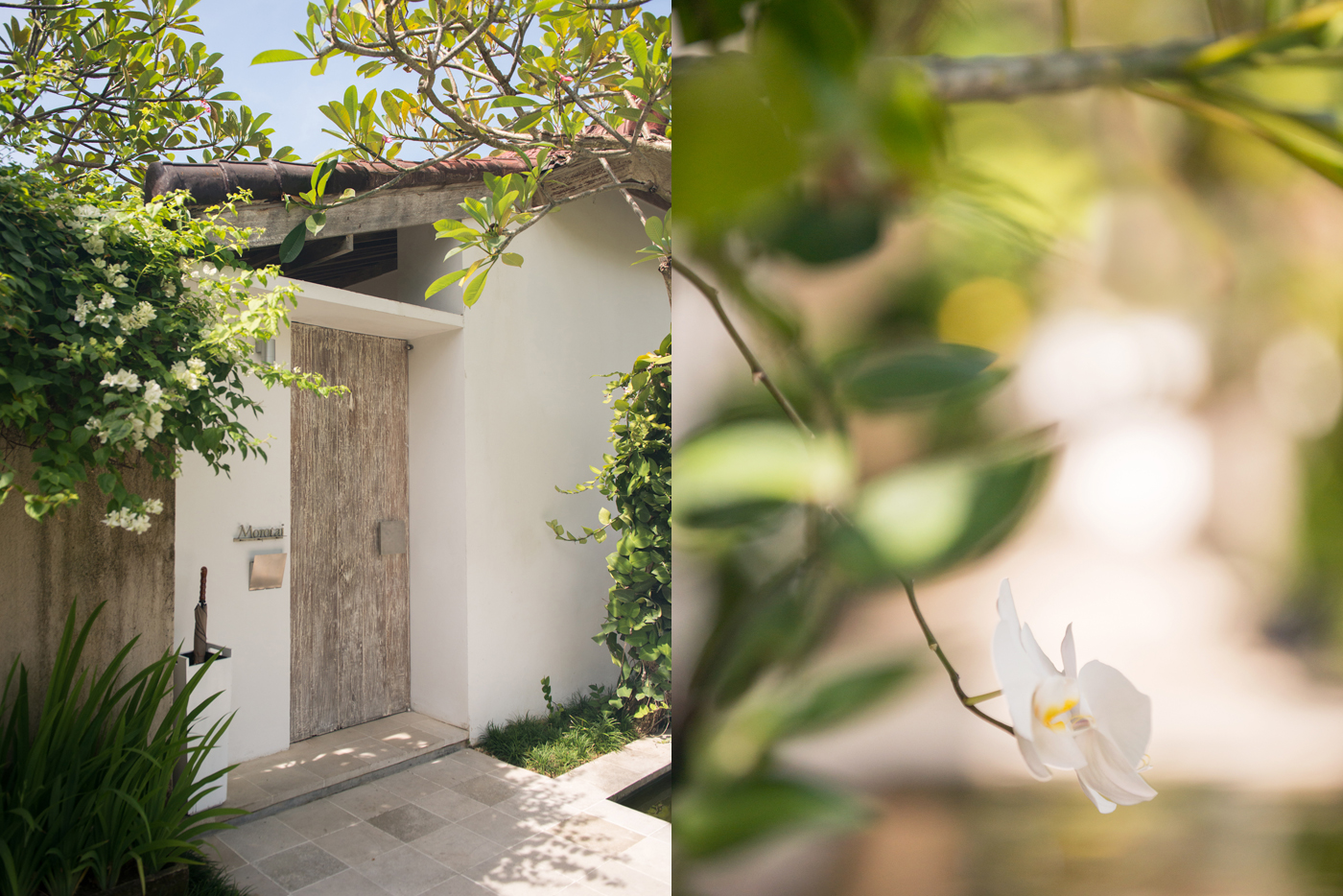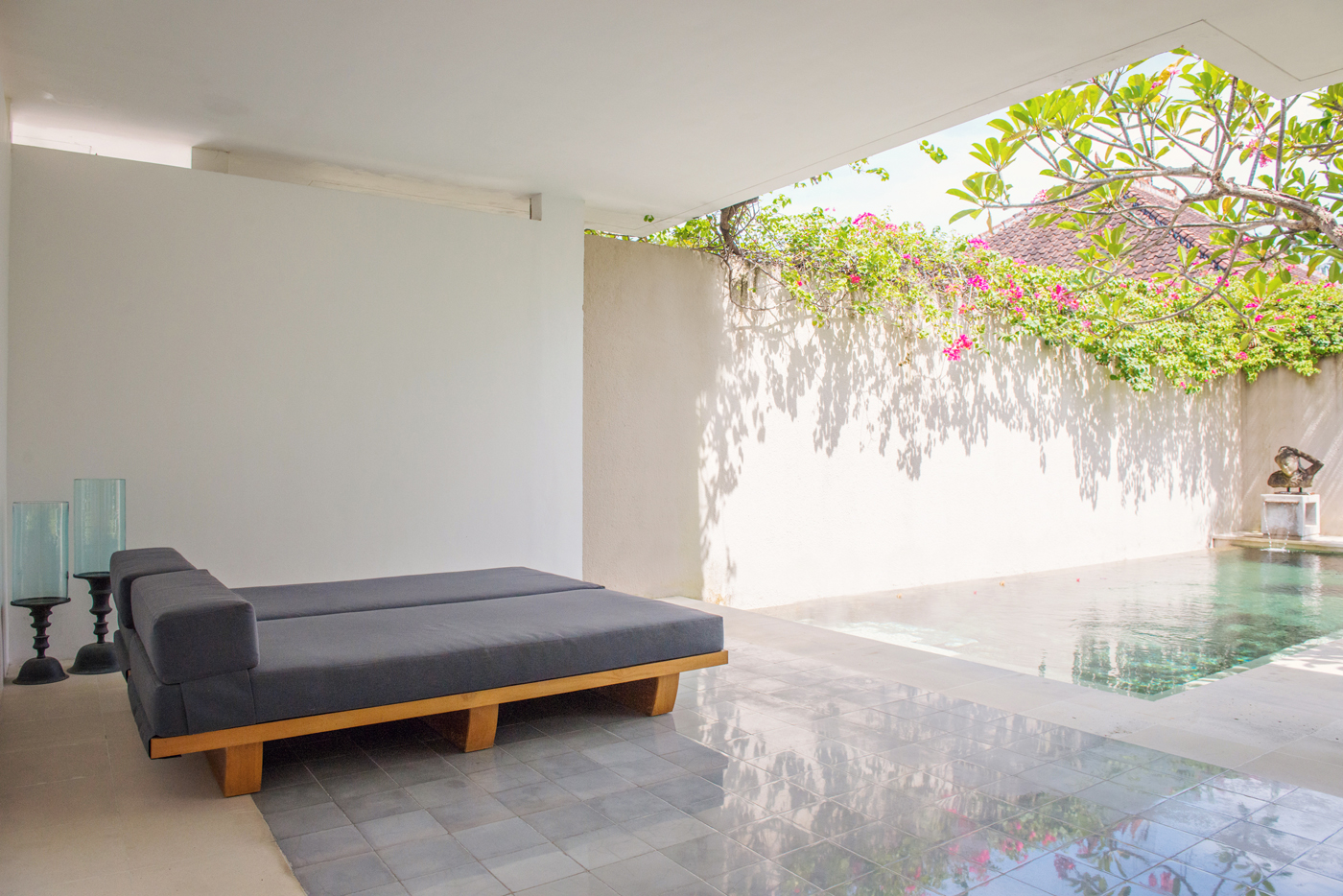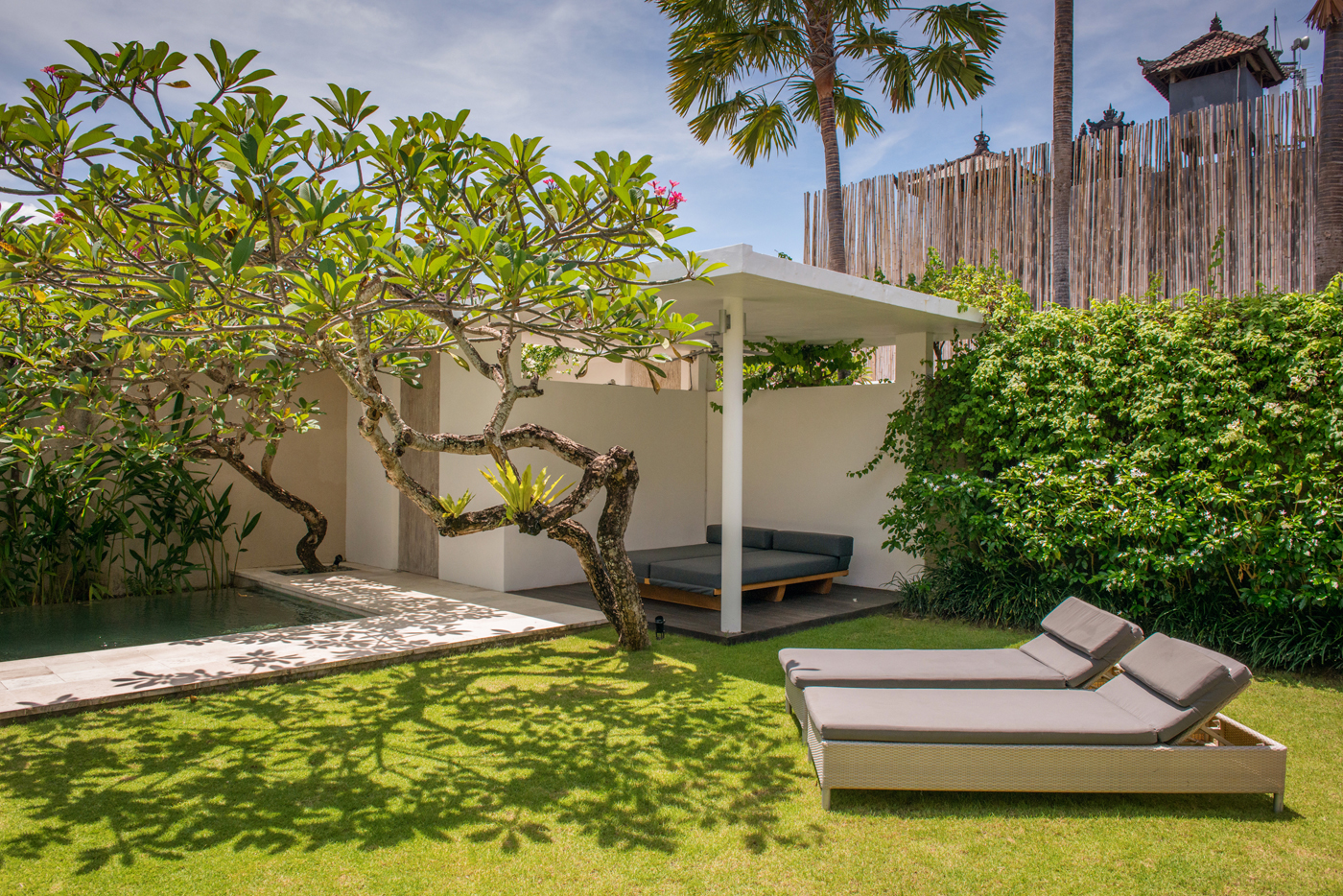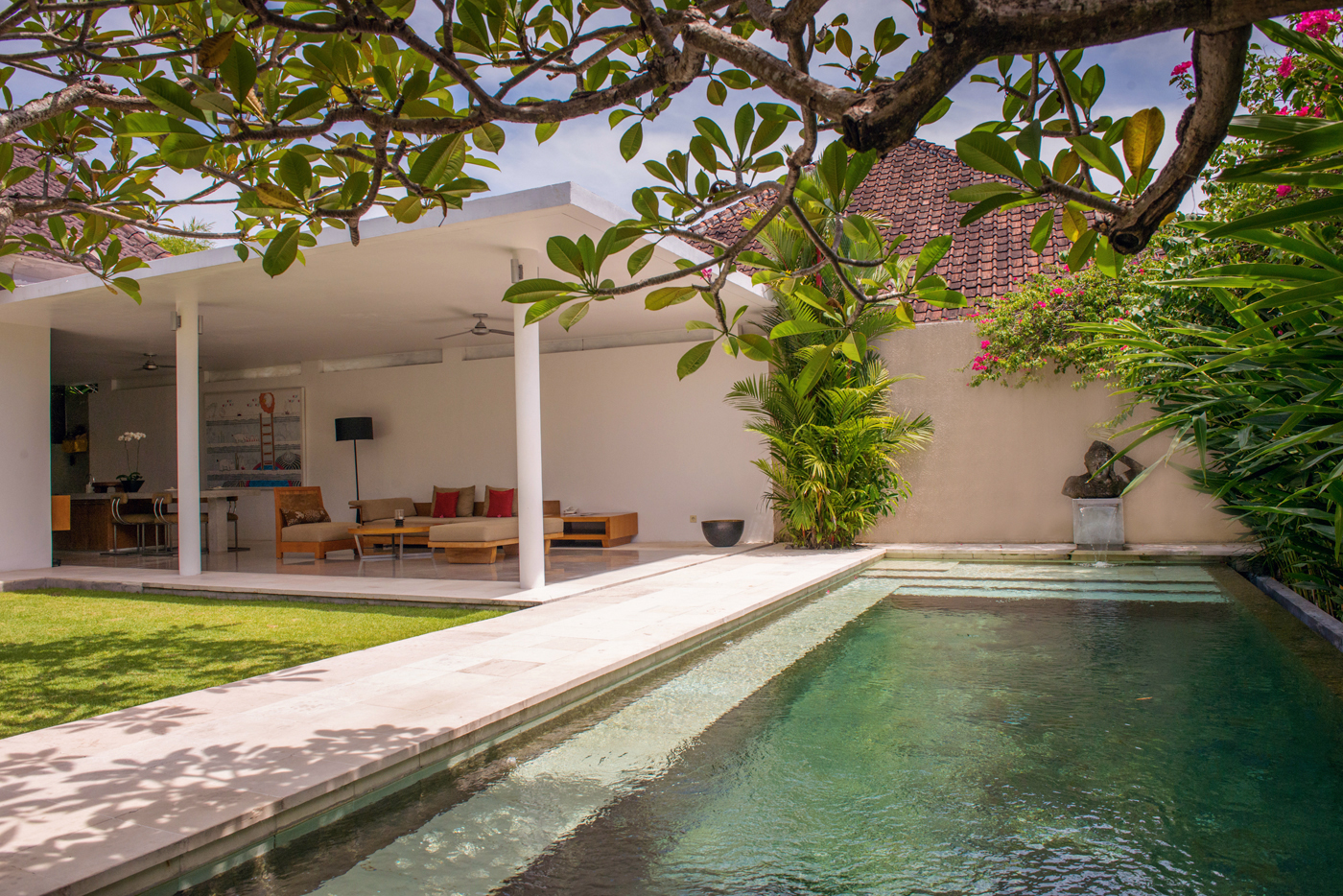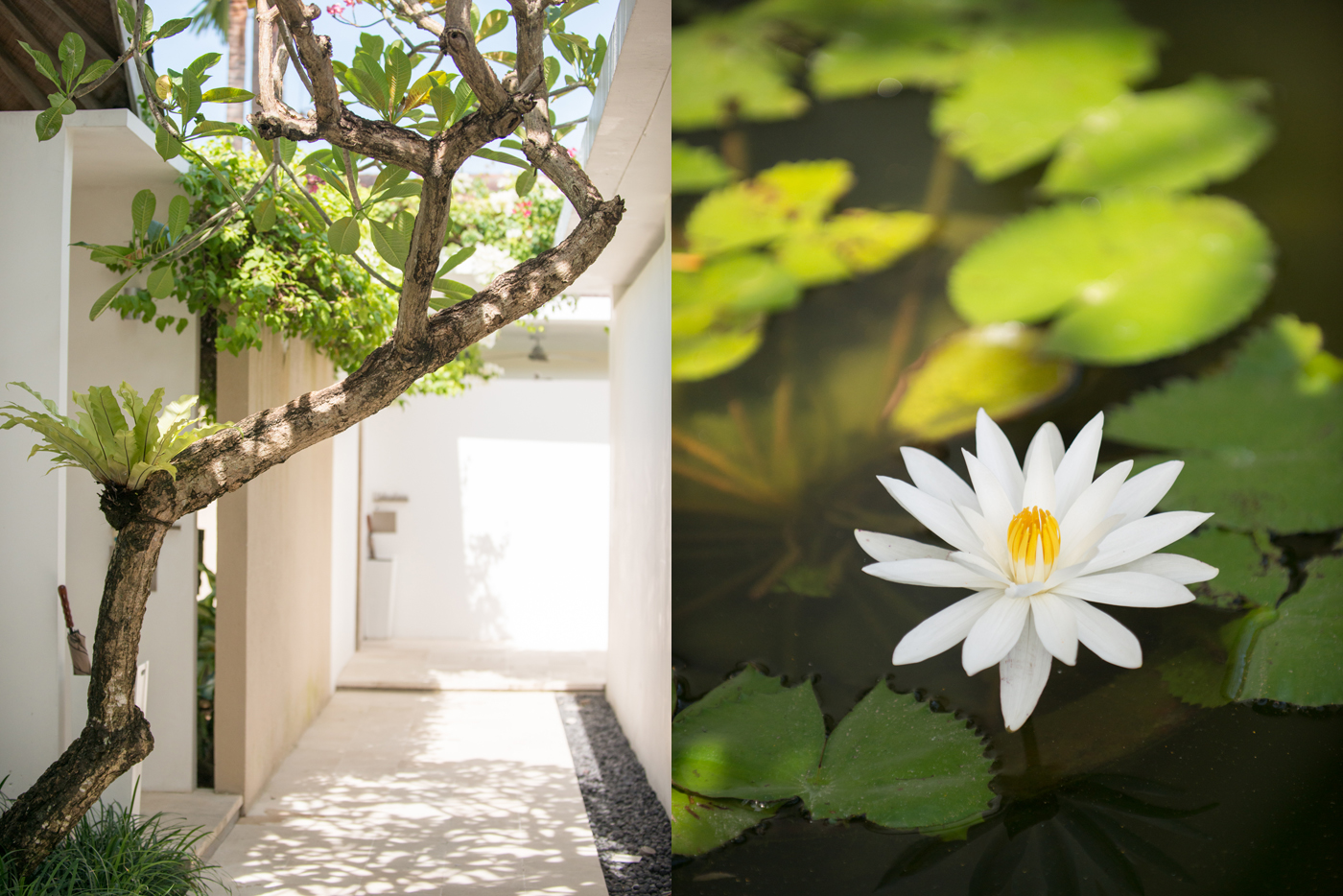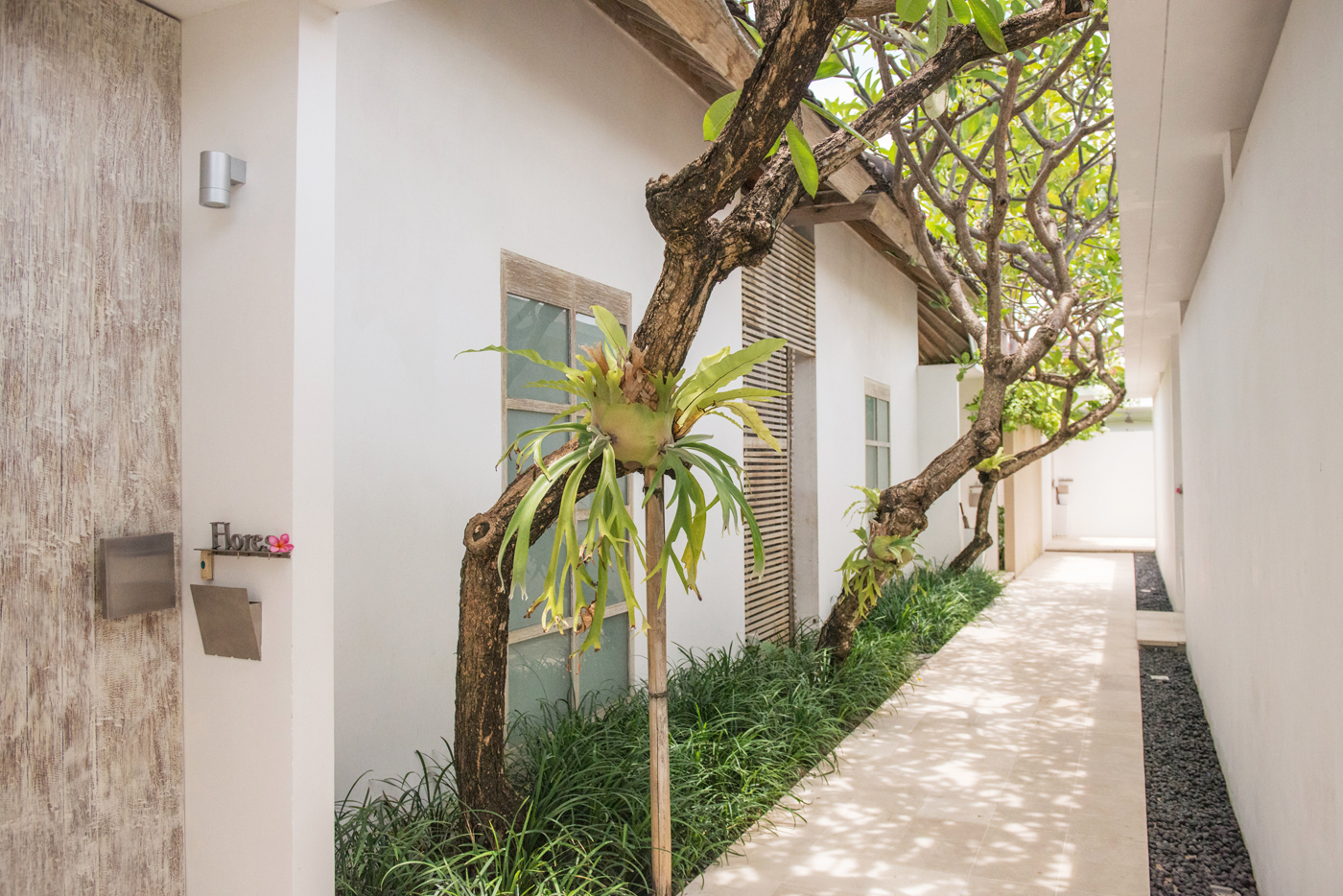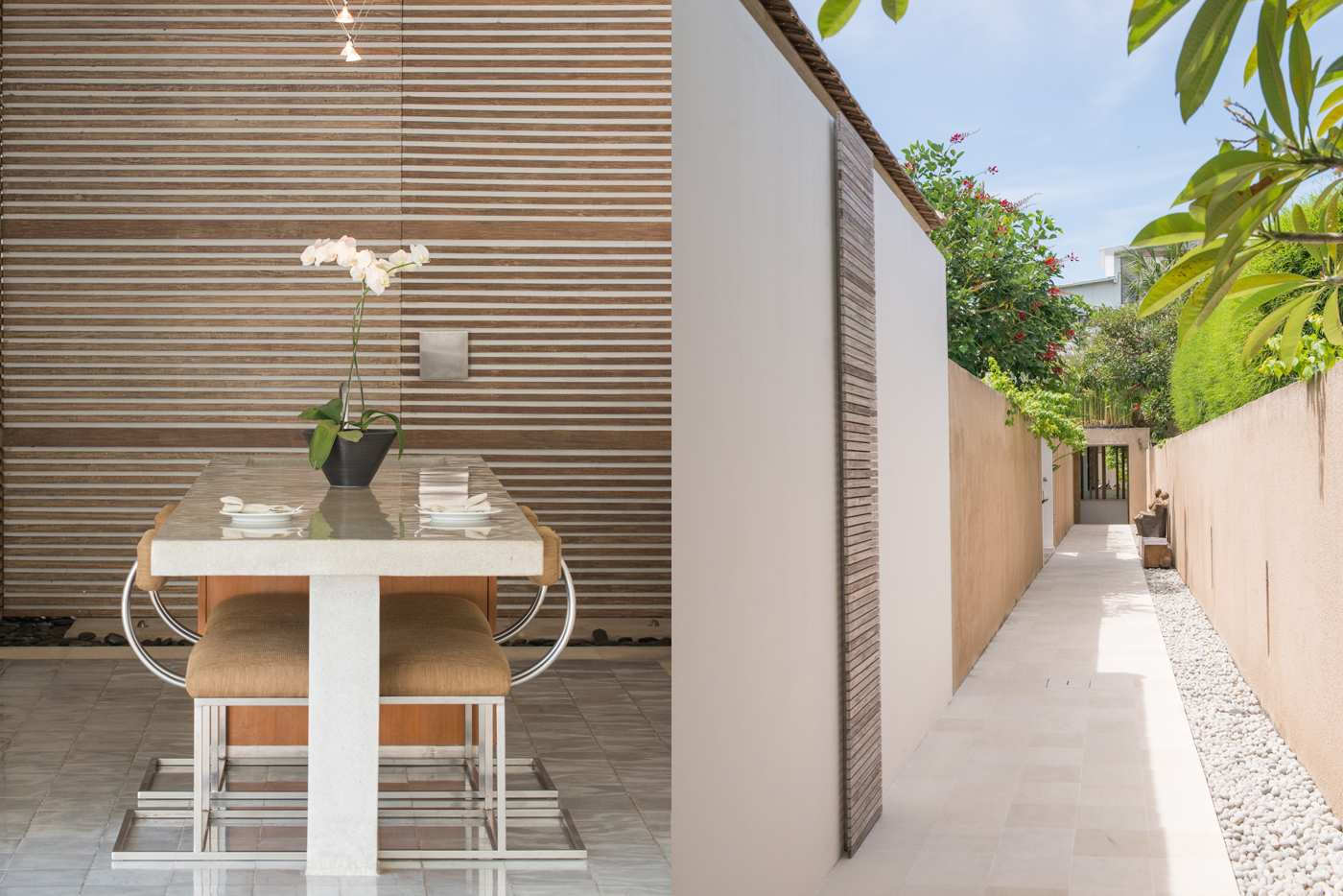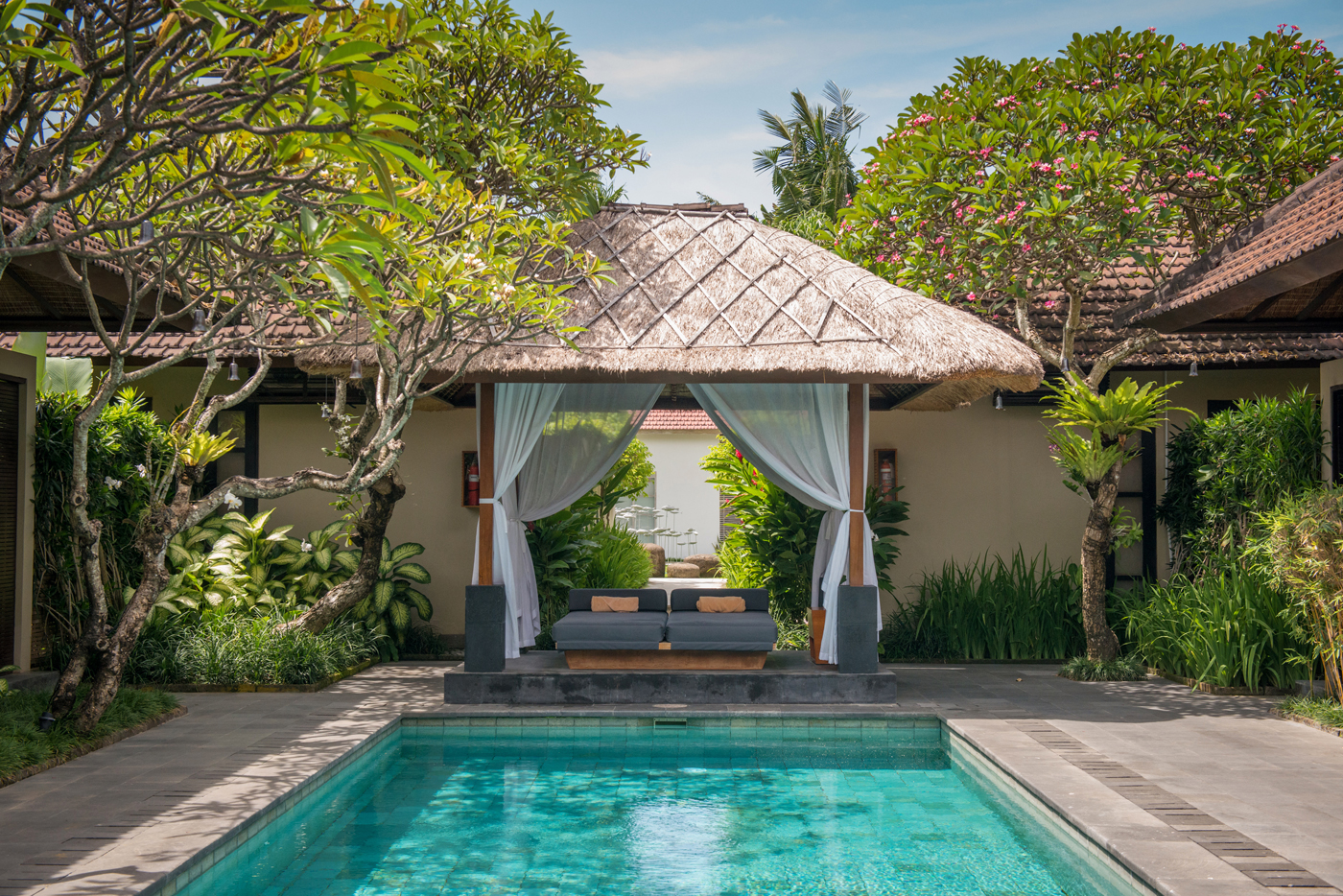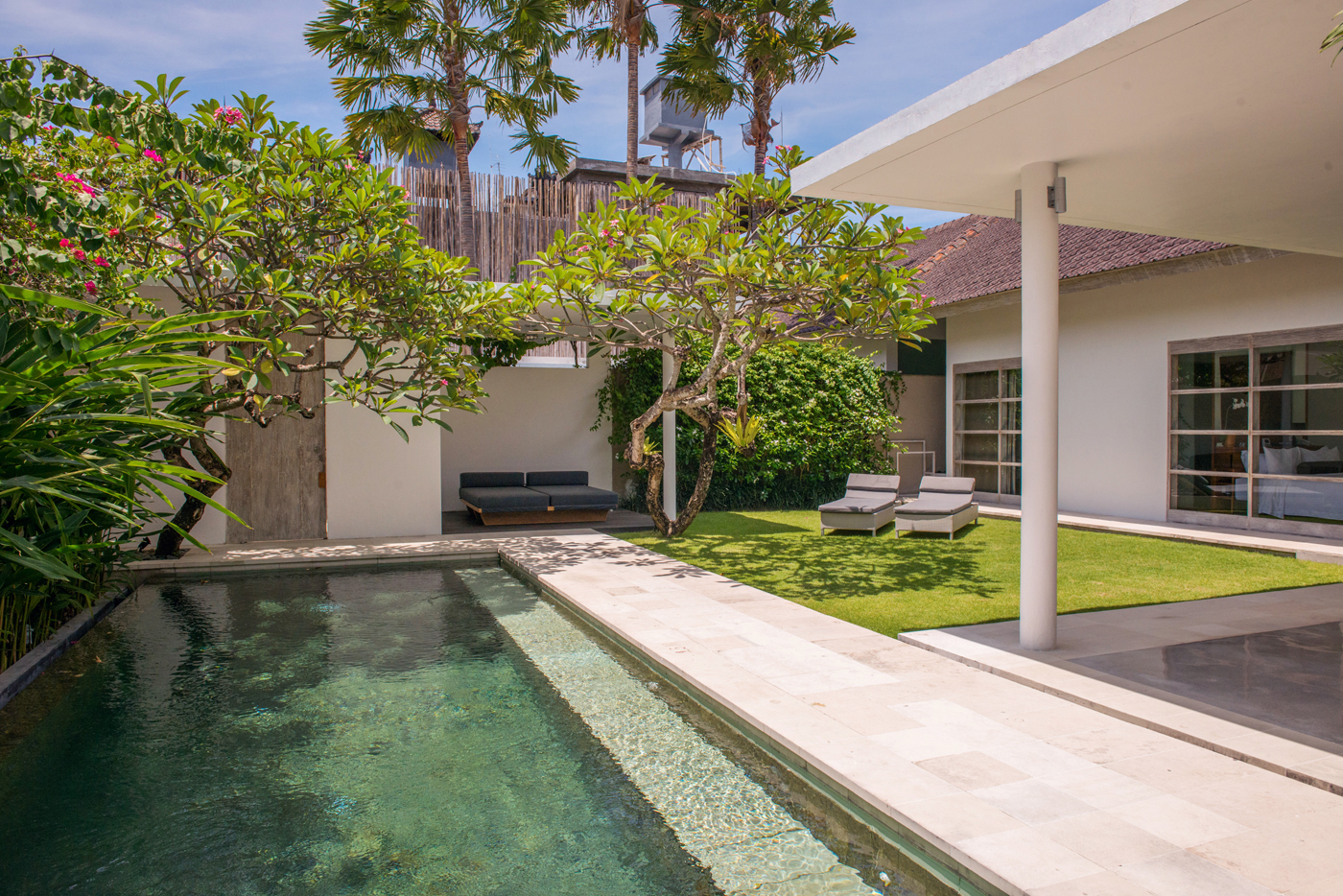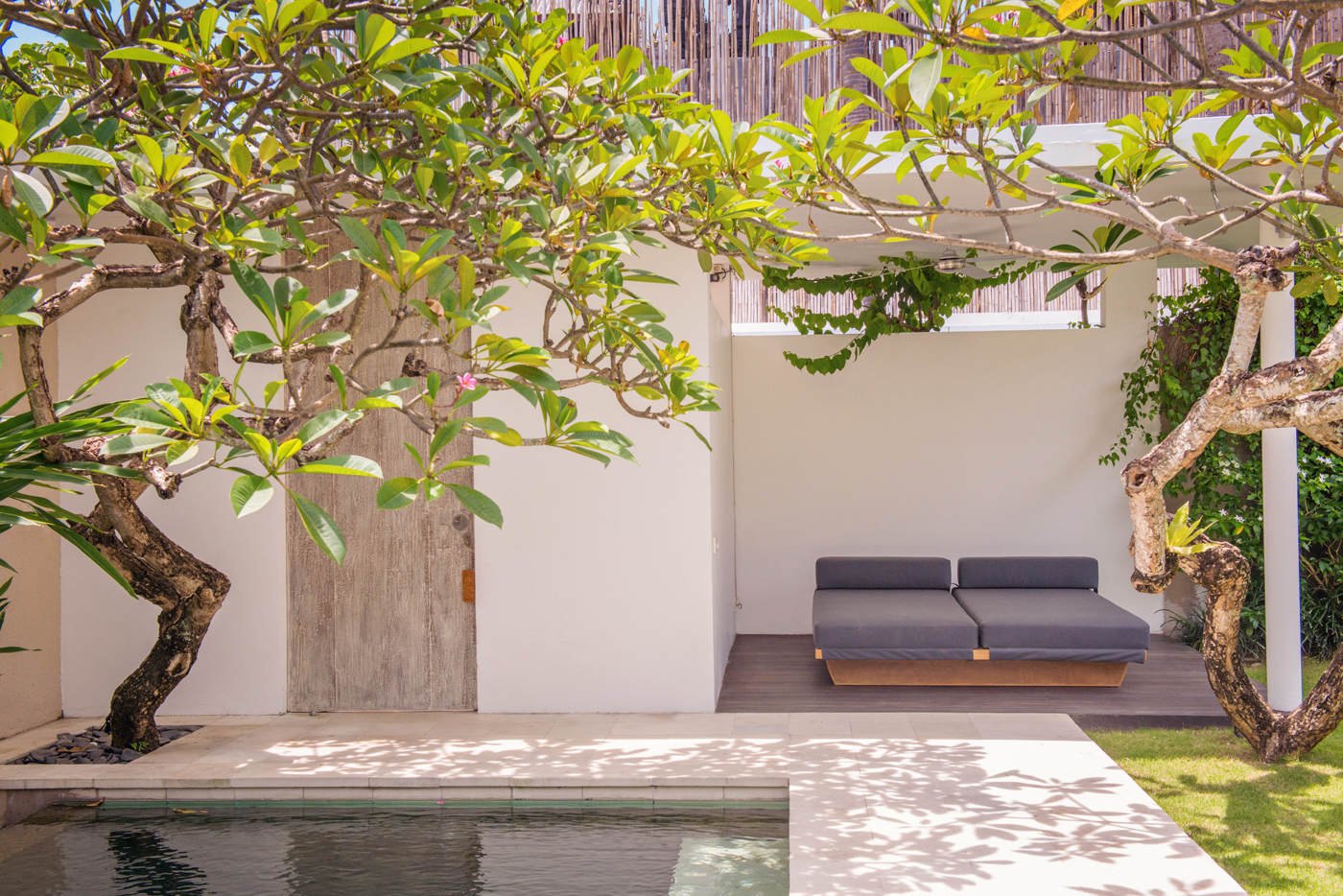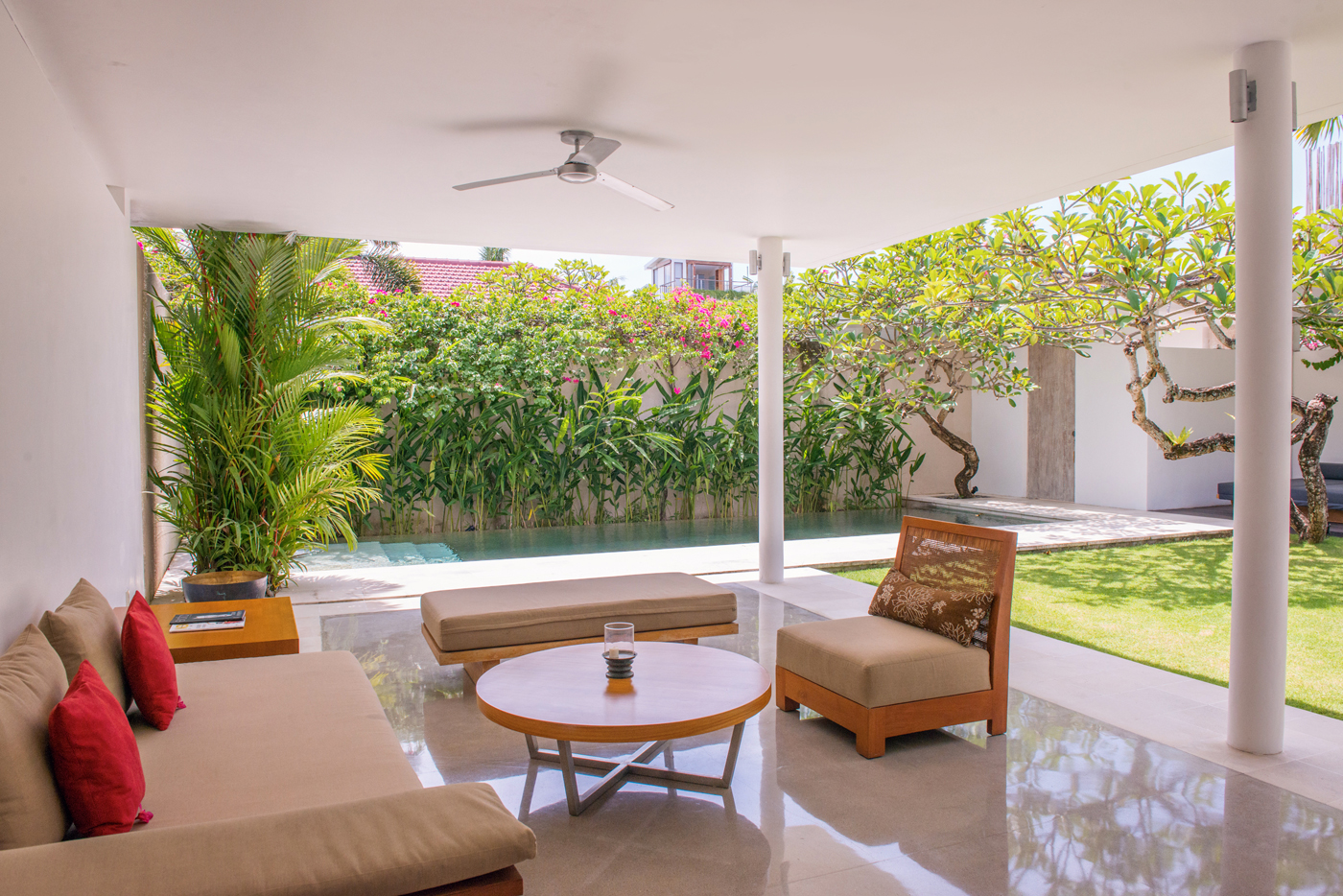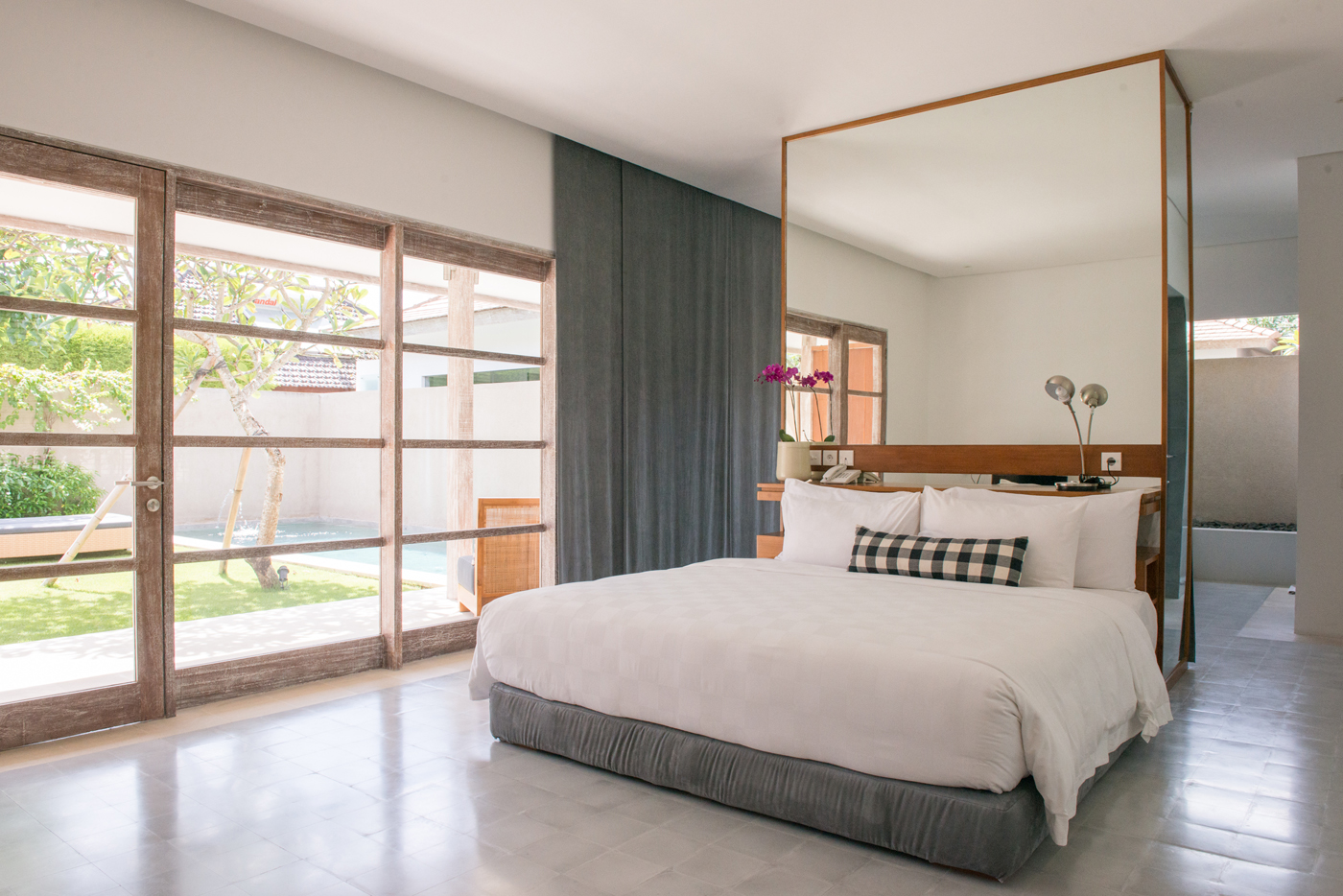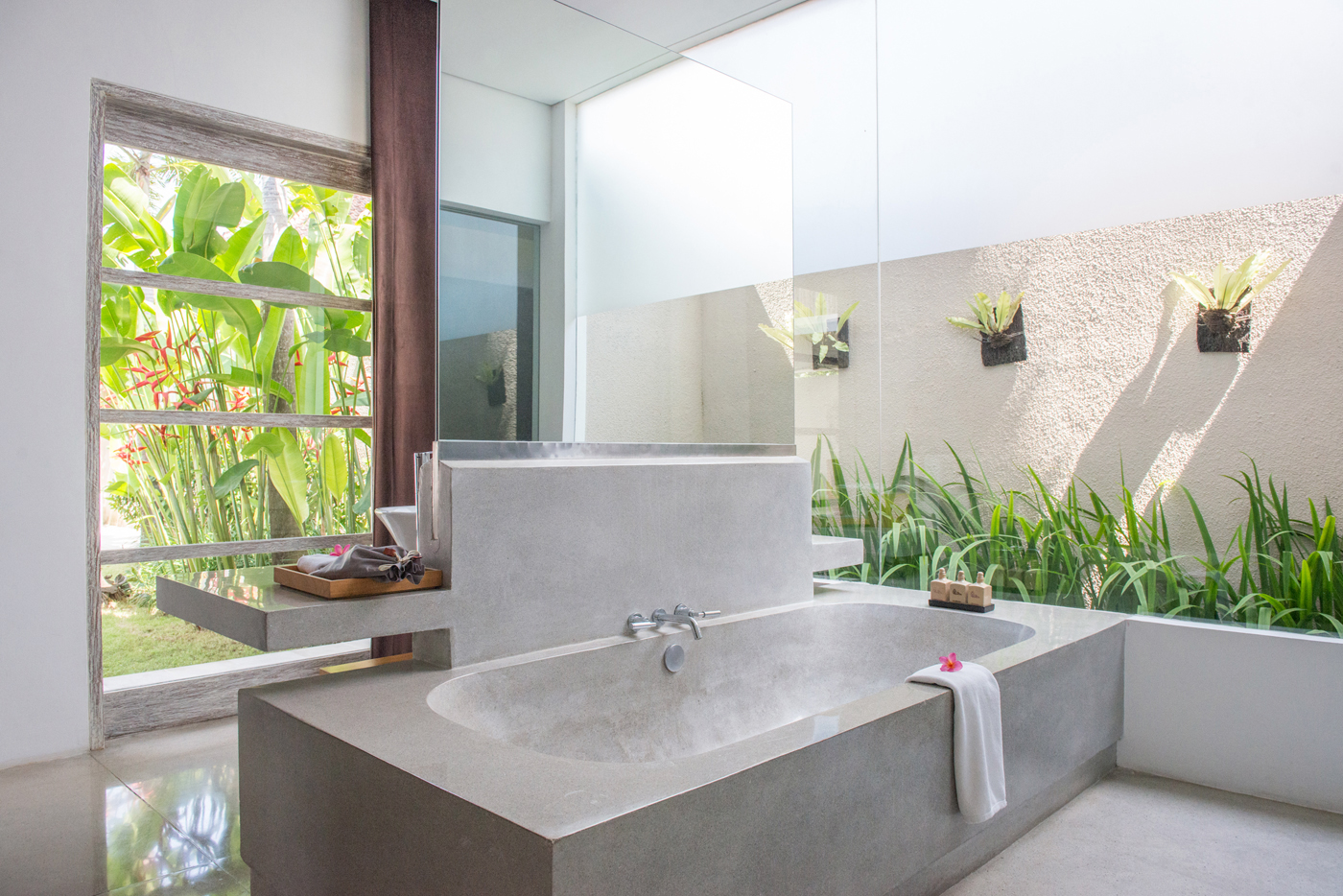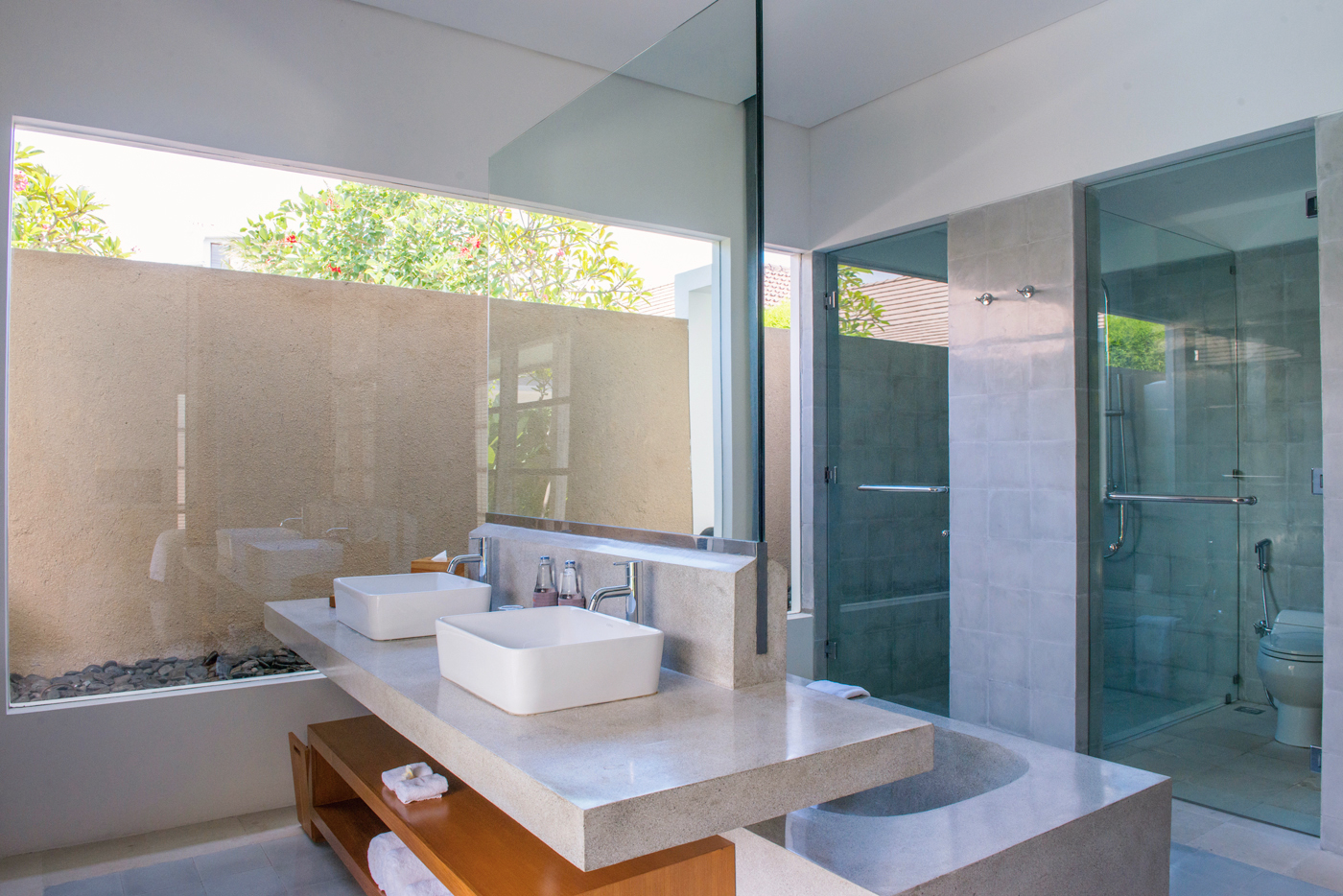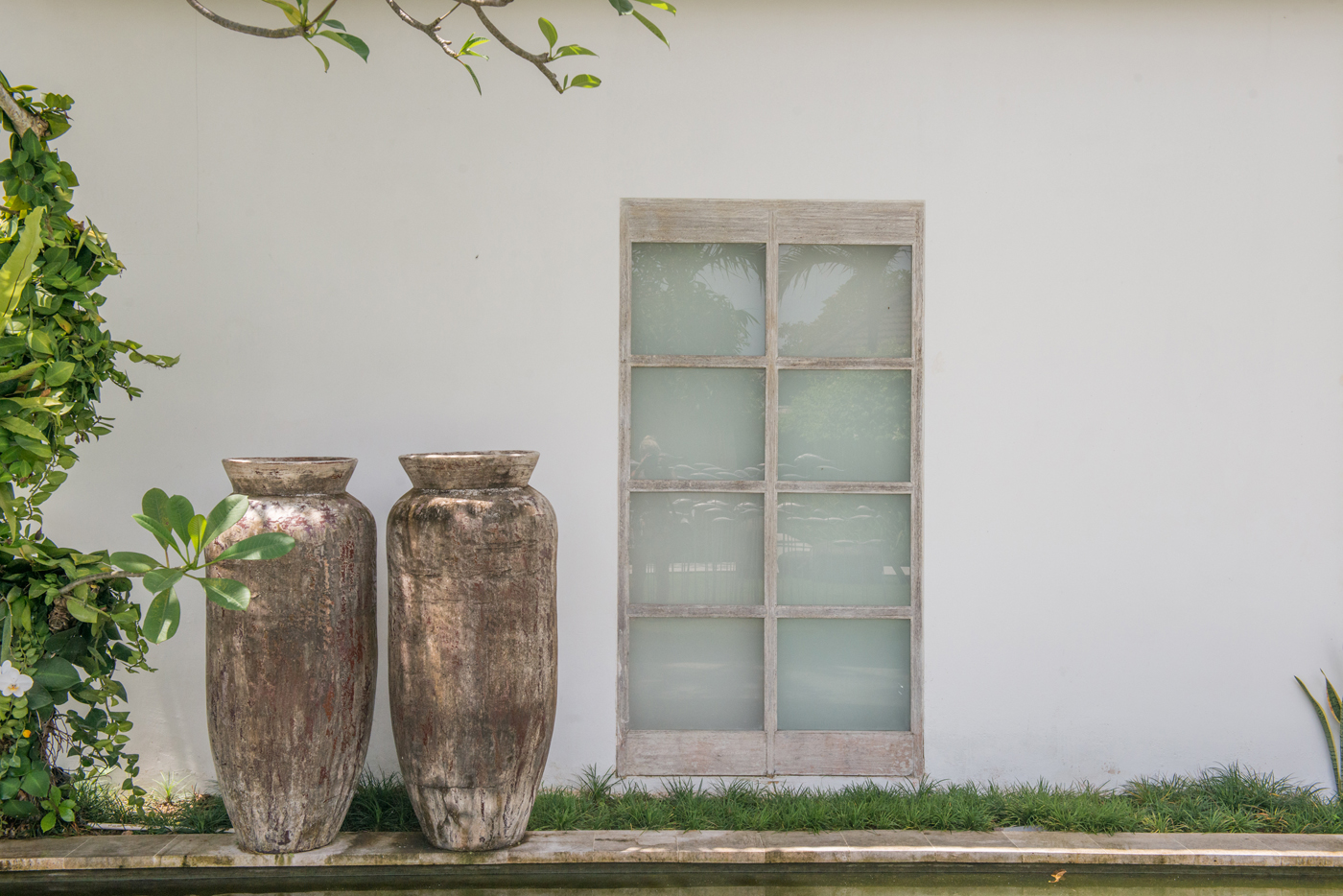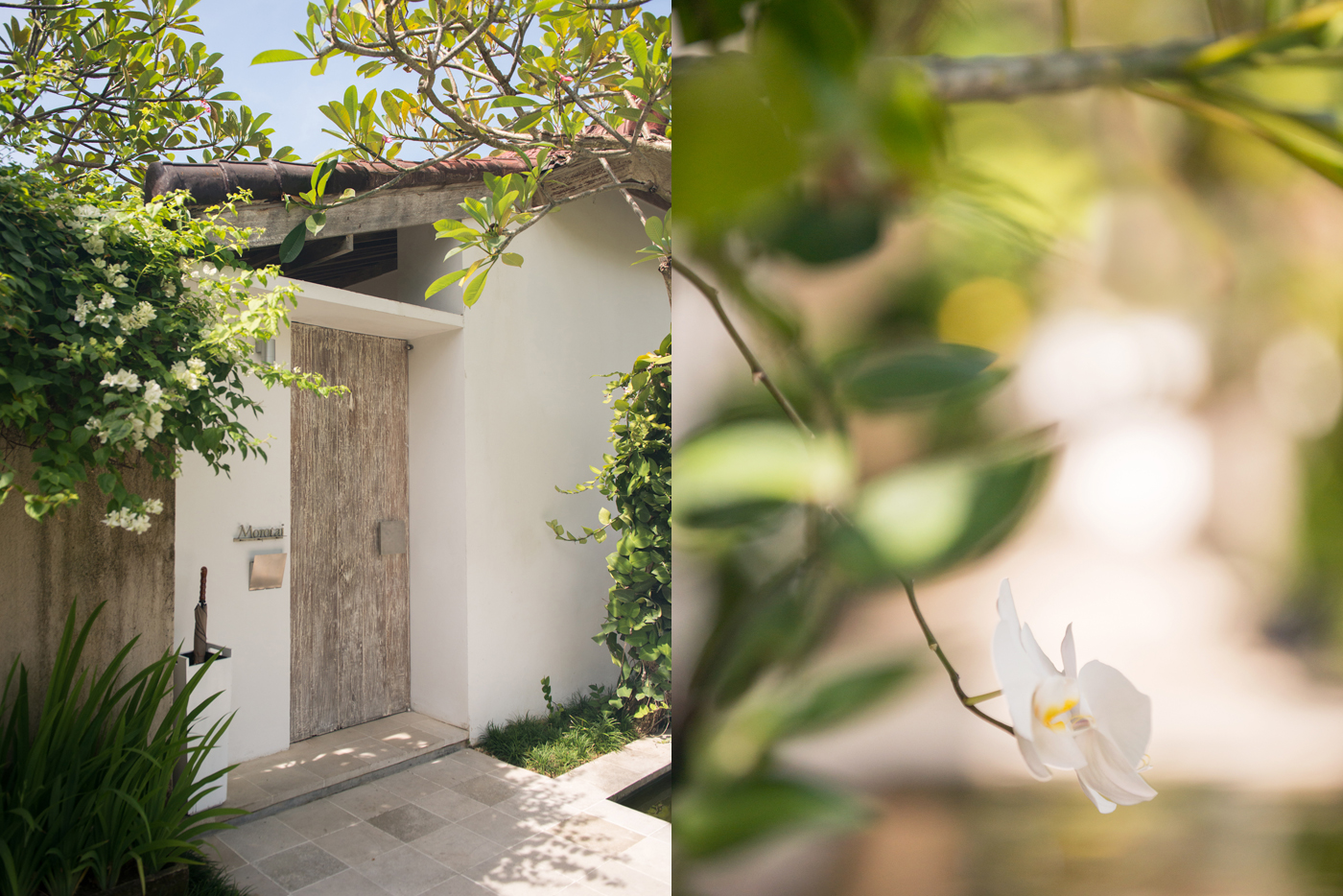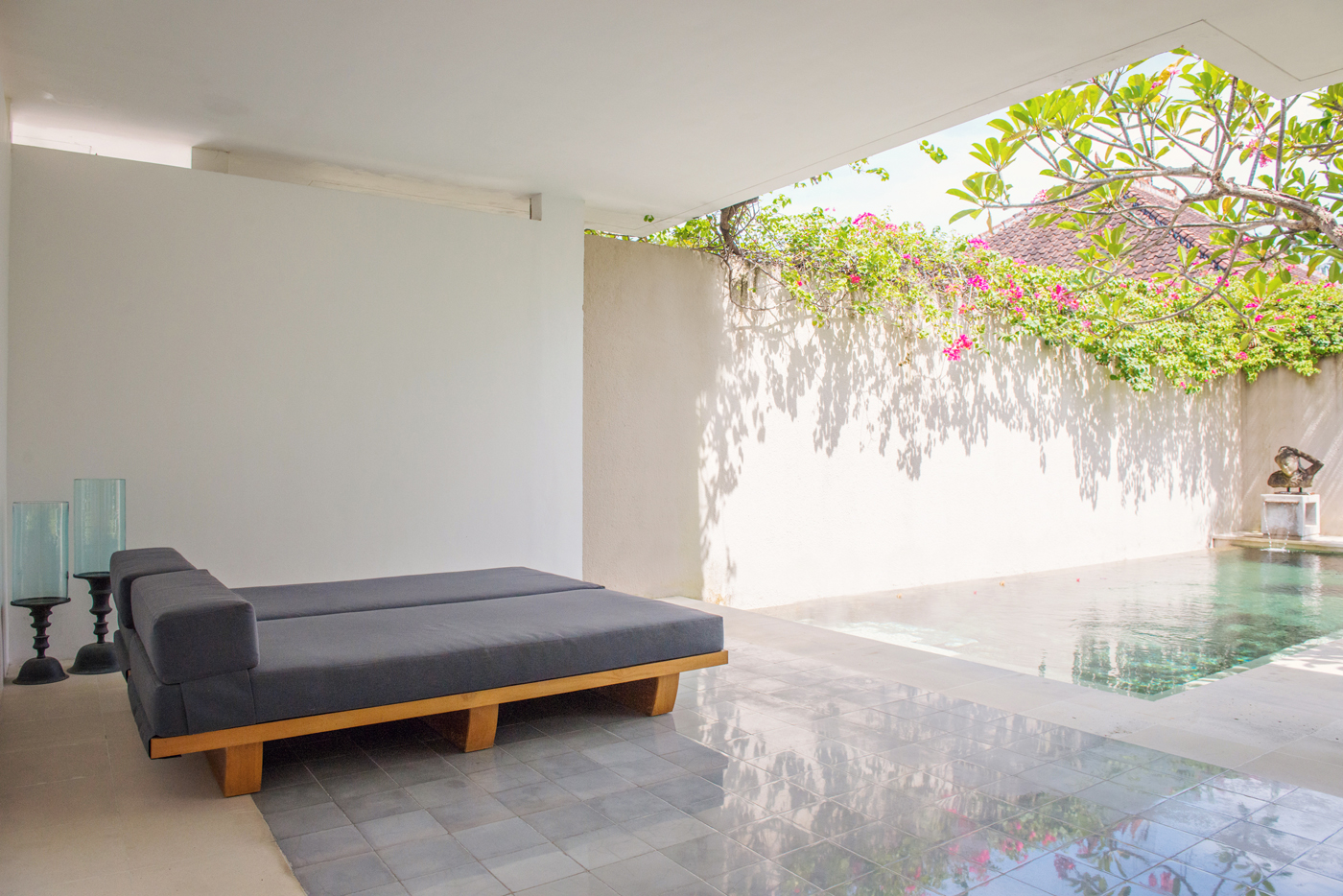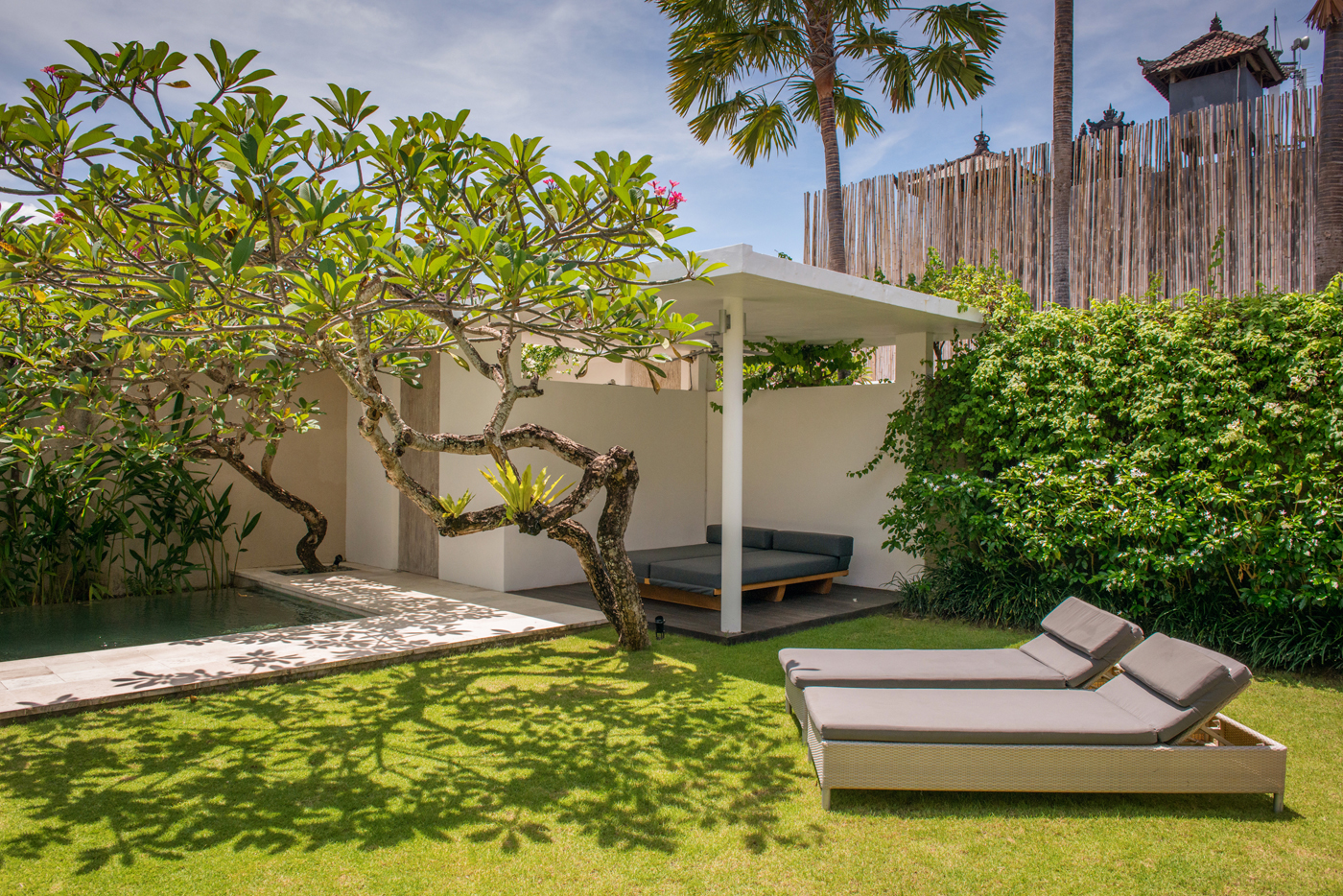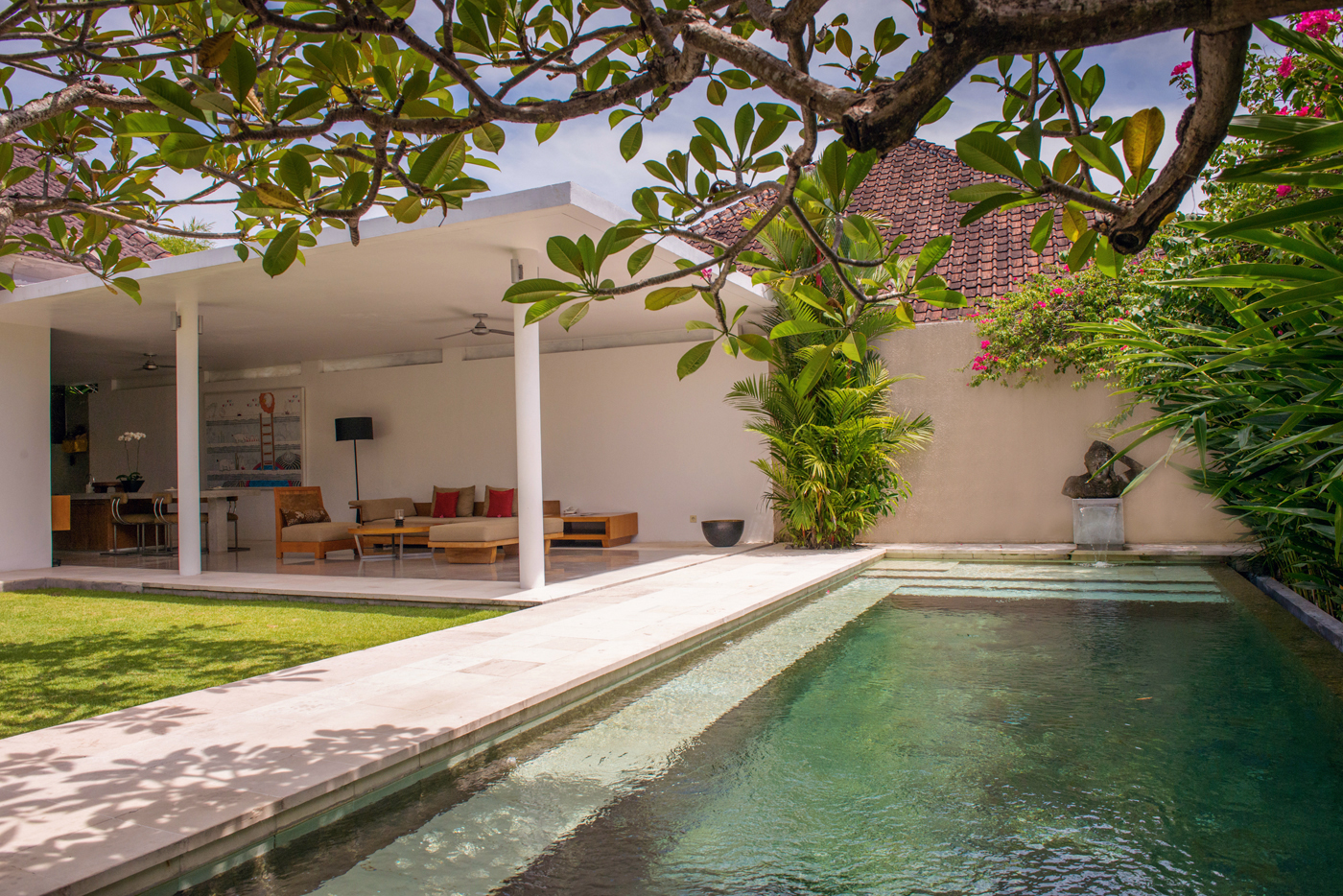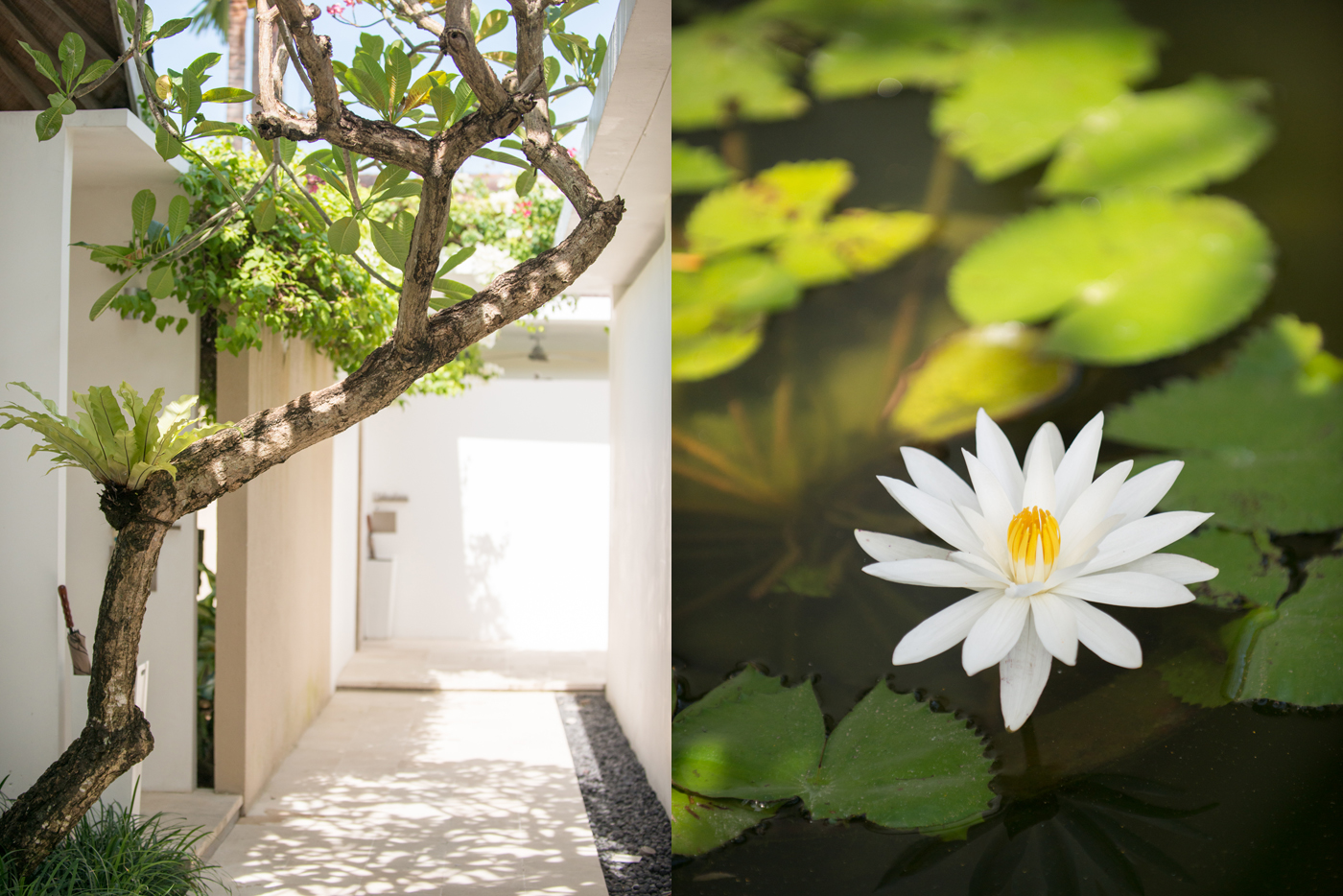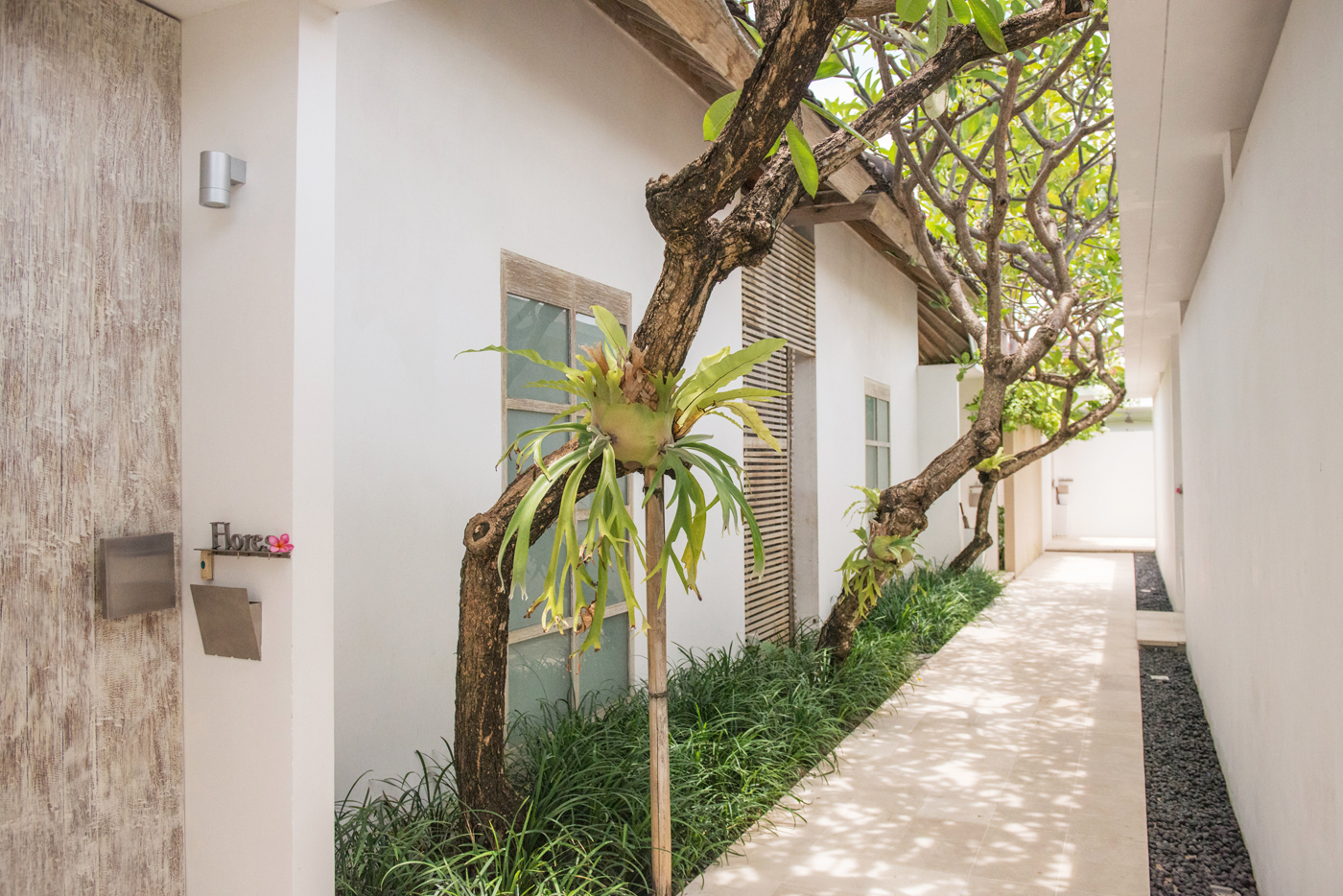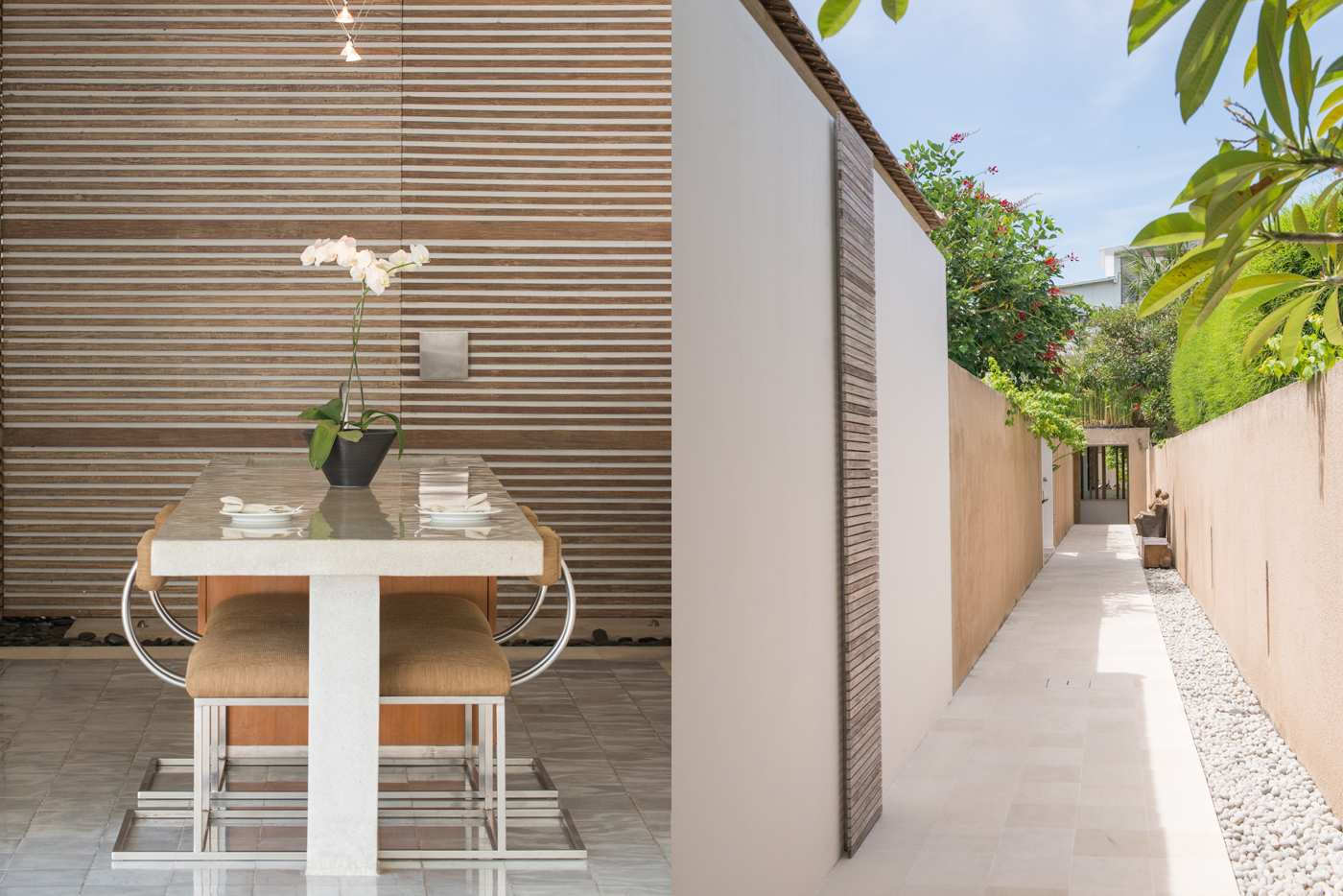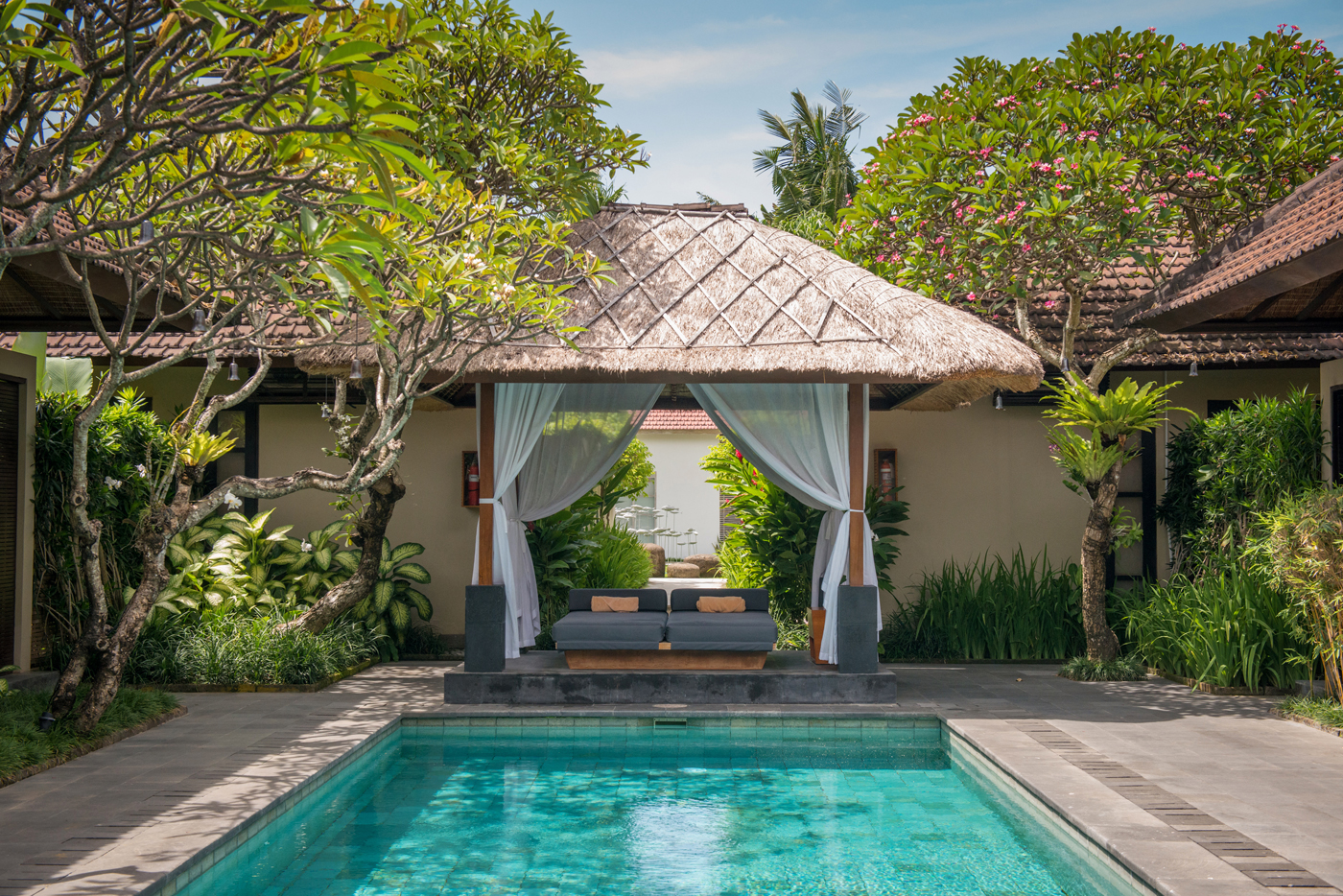 NOTEWORTHY
In addition to an in-house spa for all your pampering needs, there is also a new restaurant estimated to open Fall 2014, as well as one of the most progressive art galleries in Bali on-site. The Kendra Gallery features art from young emerging to well established artists from both Indonesia and abroad.
LOCATION
Jl. Drupadi No 20xx Basangkasa, in the upscale neighborhood of Seminyak, one block south of Oberoi.
RATES
One bedroom villas start at $200 USD and two bedroom Villas start at $490 USD (low season). Breakfast included.
NEED TO KNOW
Not only is Uma Sapna aesthetically stunning, the service is top notch, the breakfast is fantastic, and if I had my way, I would have stayed an extra couple weeks to really soak up this paradise.
IN THE NEIGHBORHOOD...
Located just off Oberoi, there is a plethora of boutique shops and restaurants just 5 minutes away.
CONTACT \ booking
Visit their website for more information coconuthomes.com.