OVERVIEW \ PRIVATE VILLAS STARTING AT $195
Set just off the beach in a coconut plantation, Kelapa Villas is the perfect location for relaxation and quiet. The exquisite villas are a perfect mix of modern and simple design with an Indonesian touch. Each villa is very private with its own pristine pool and lush garden area, beautiful outdoor bathrooms, and satellite tv.
The villas range in size from one bedroom to six bedrooms, the larger villas having full kitchens, dining areas and living rooms.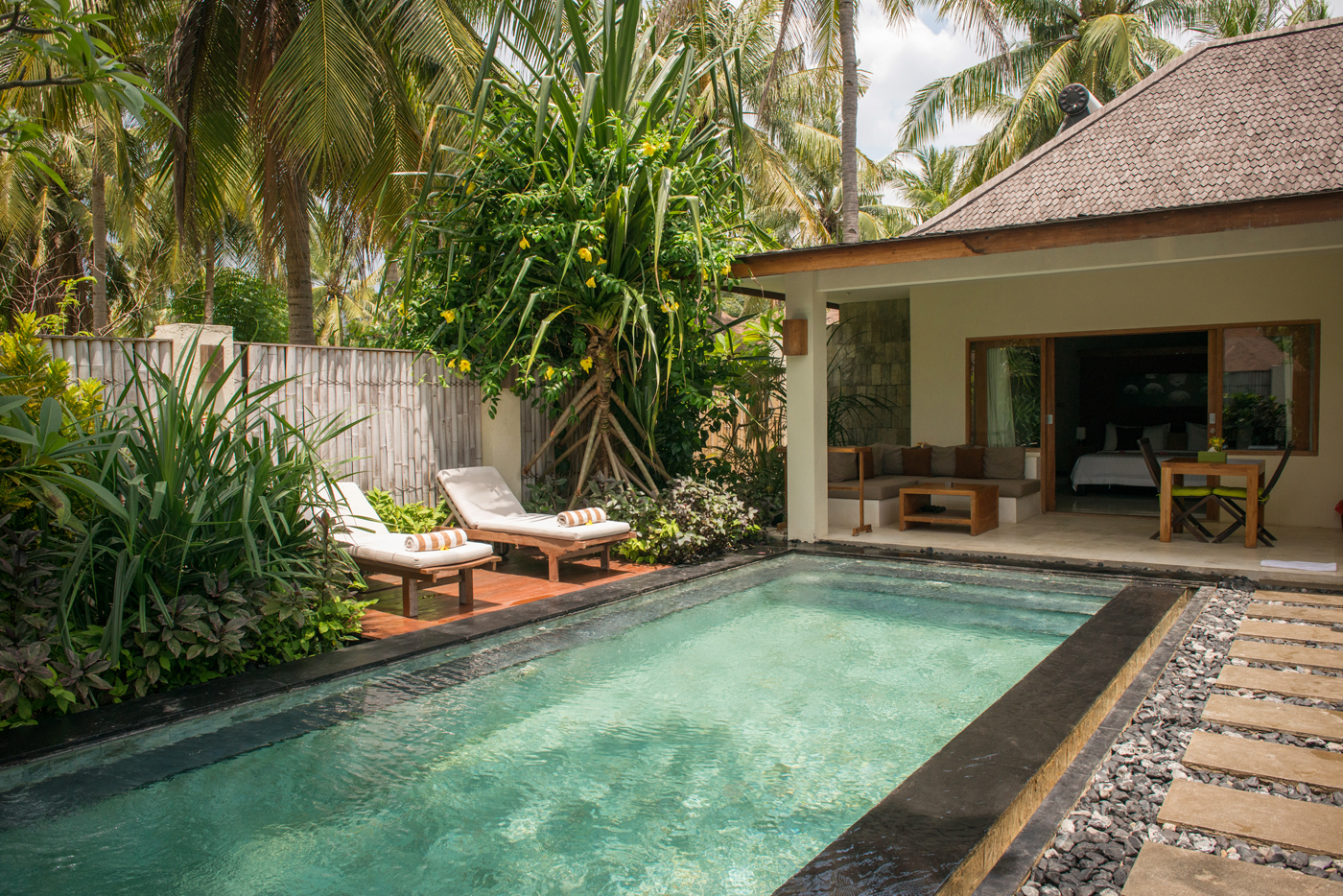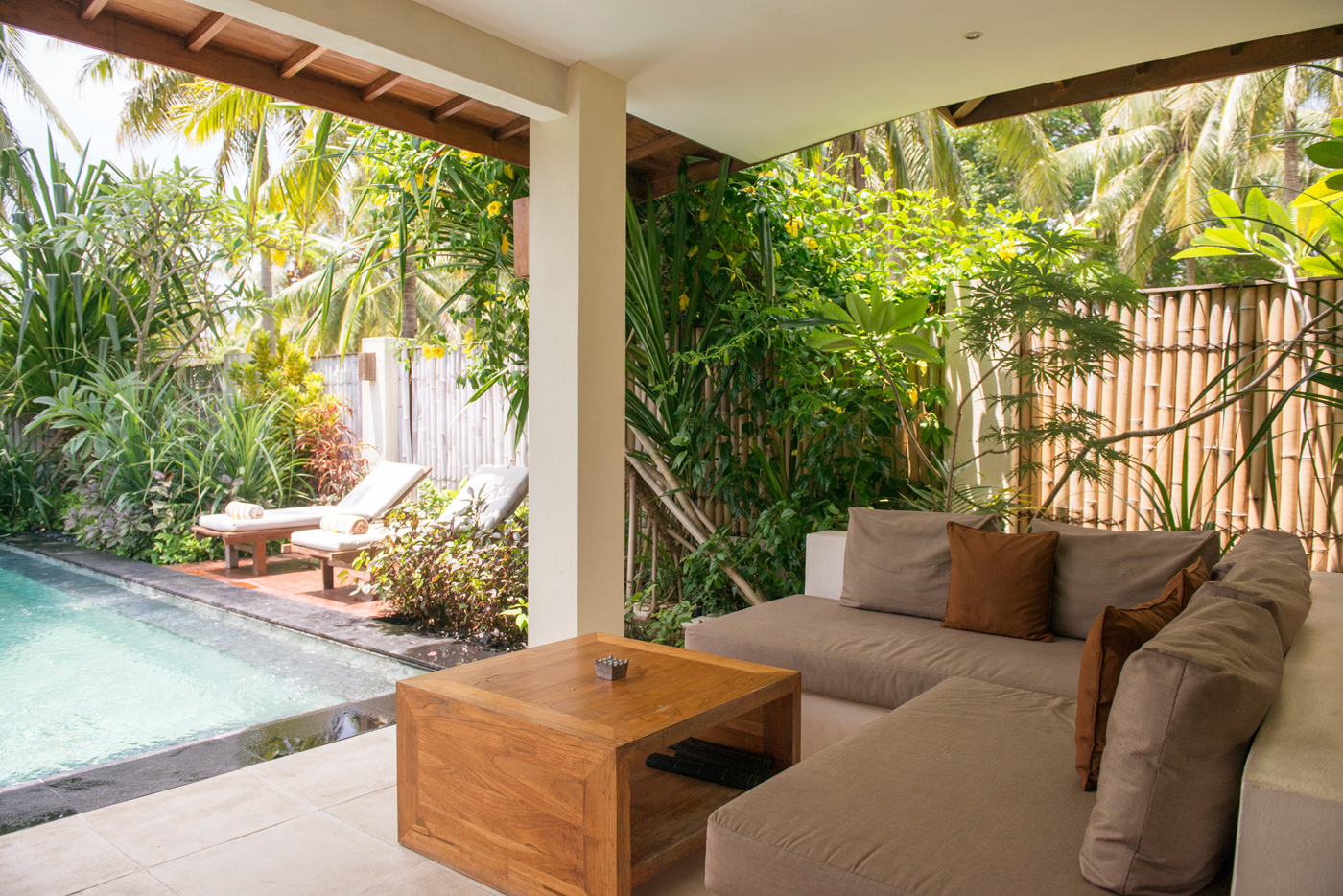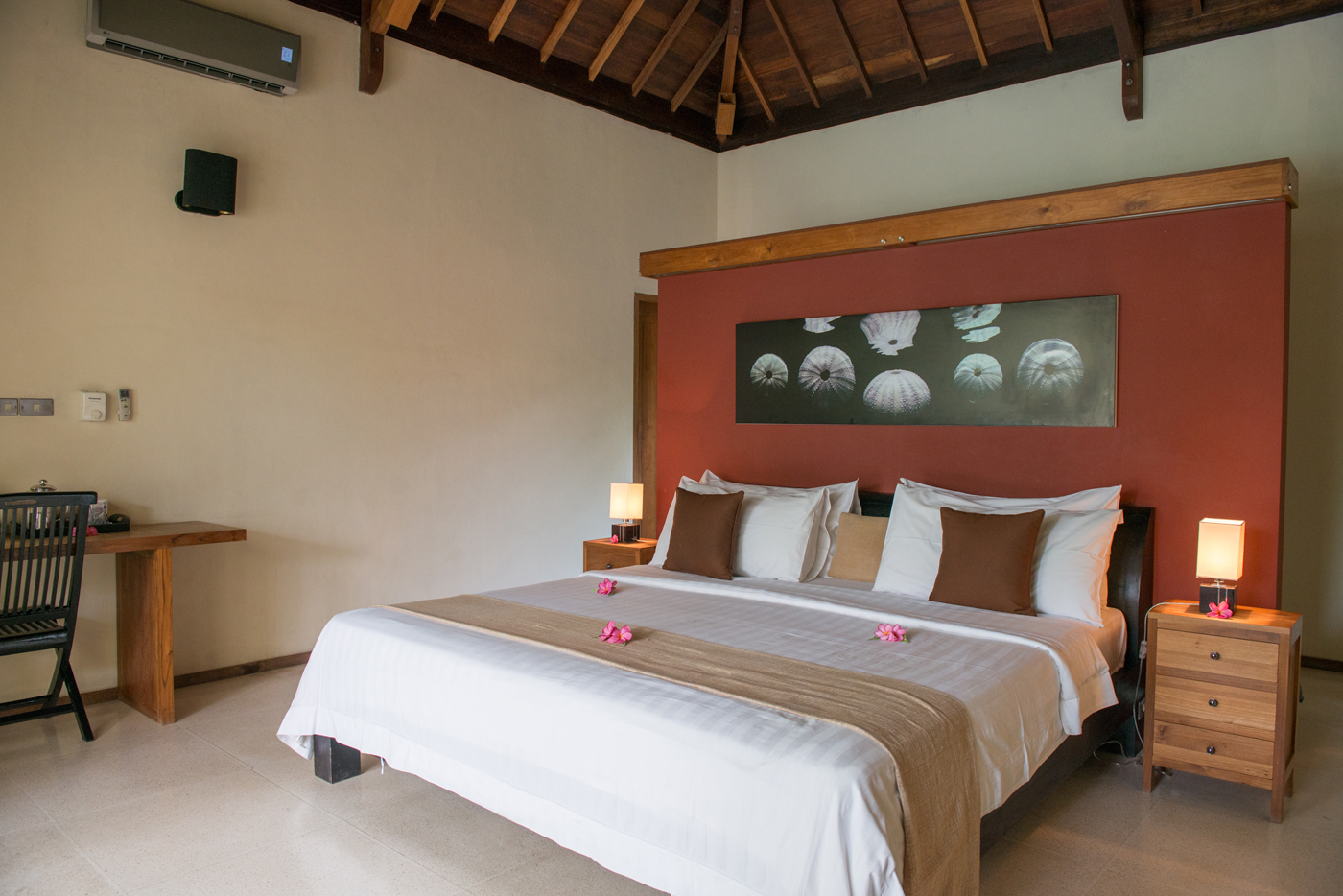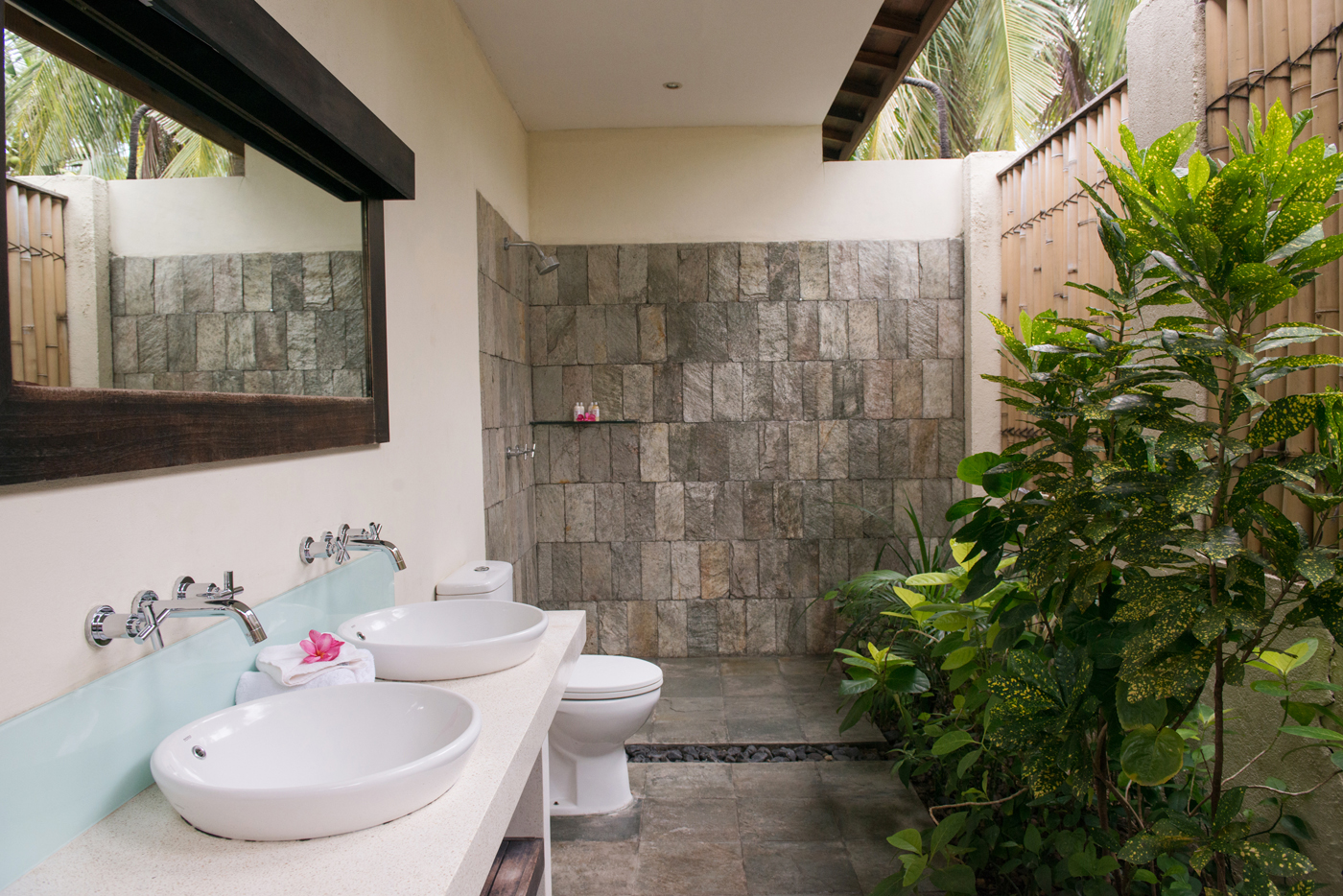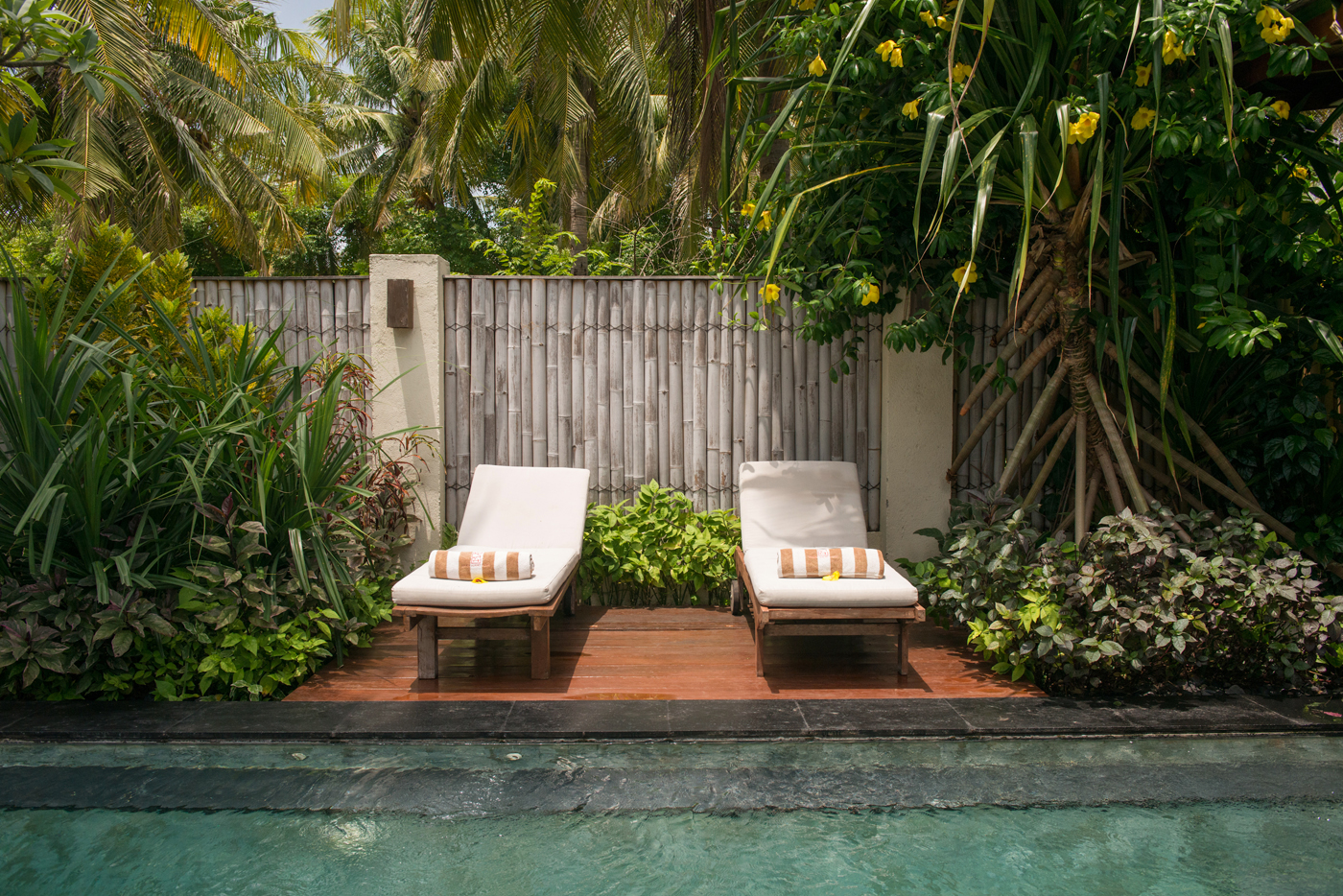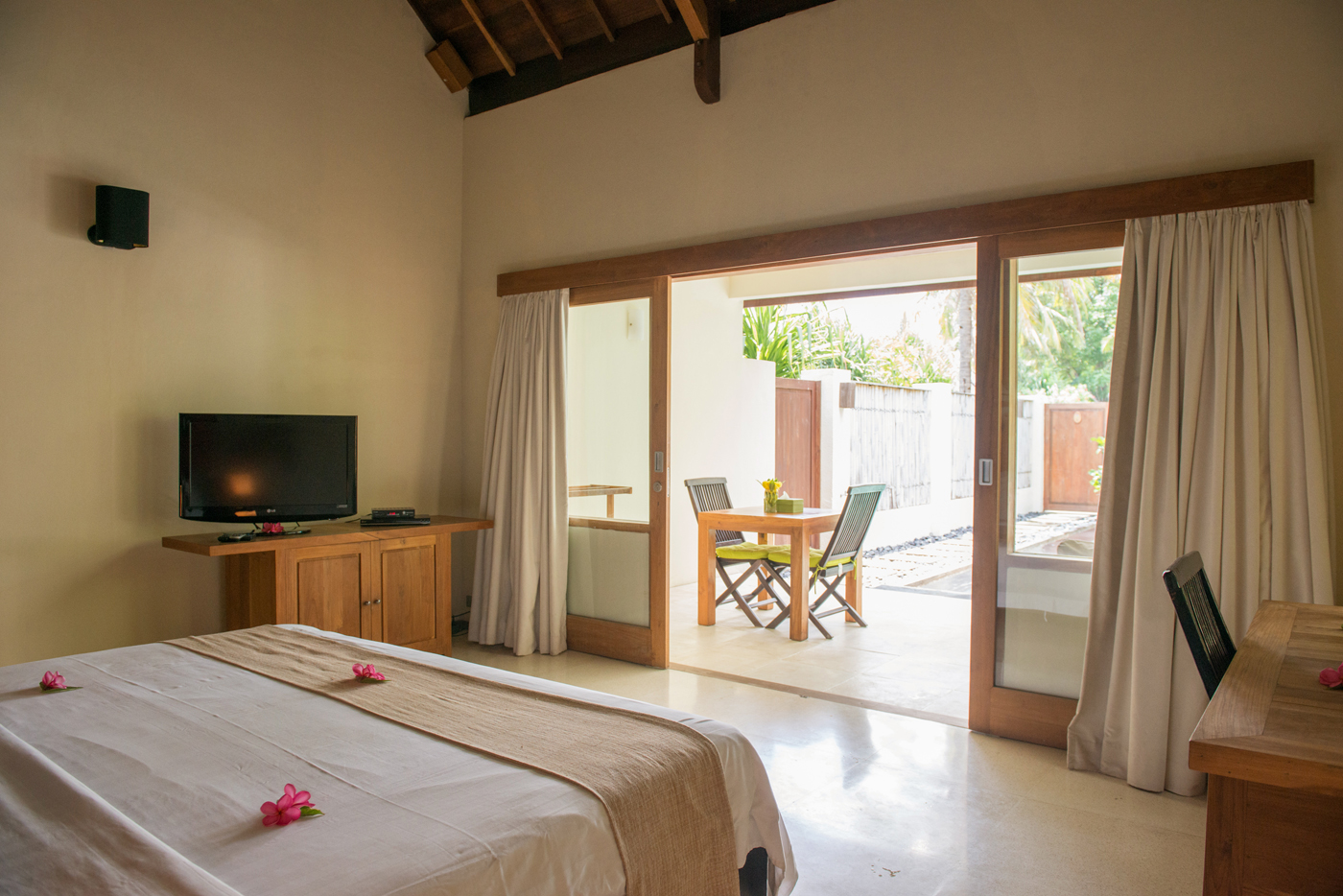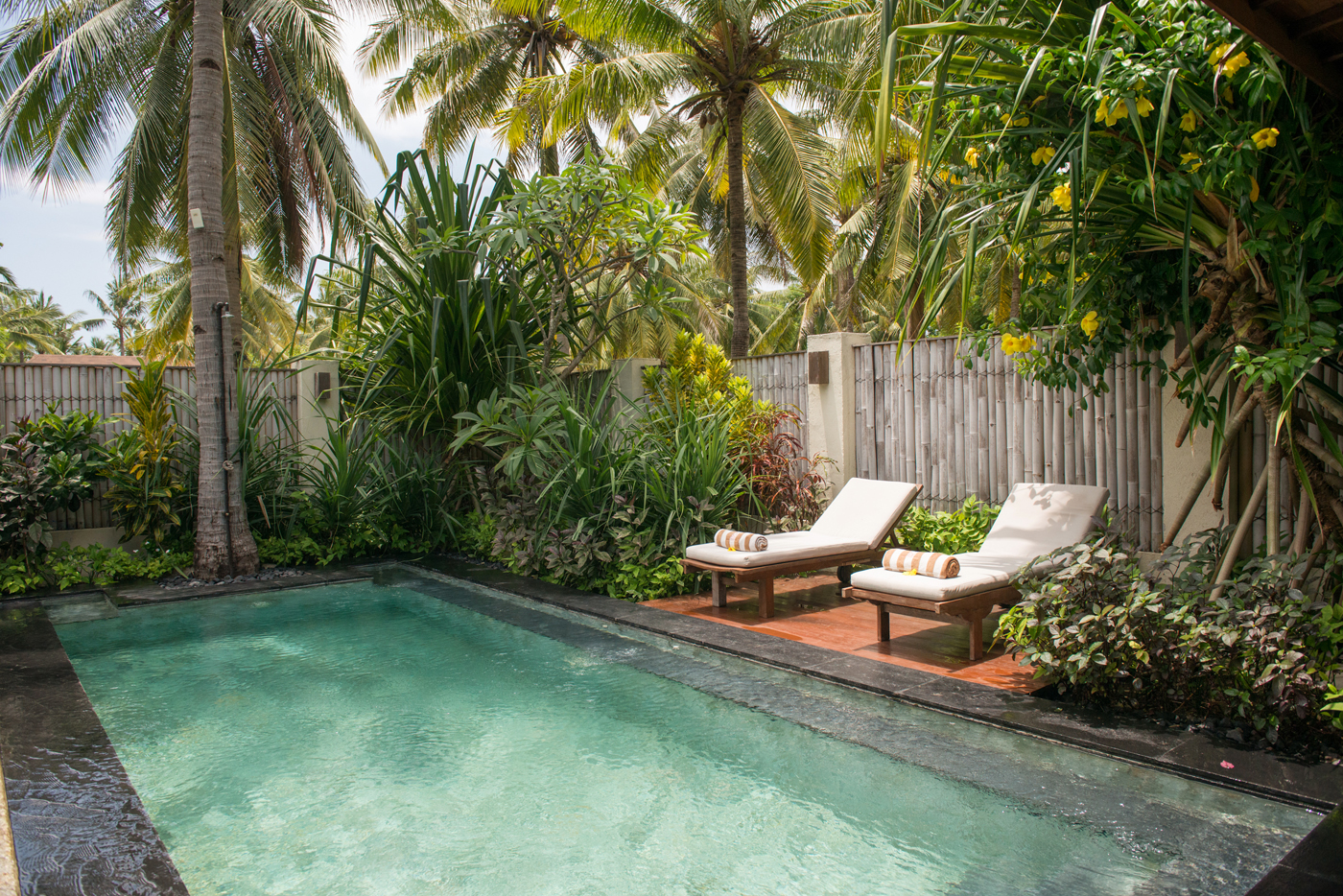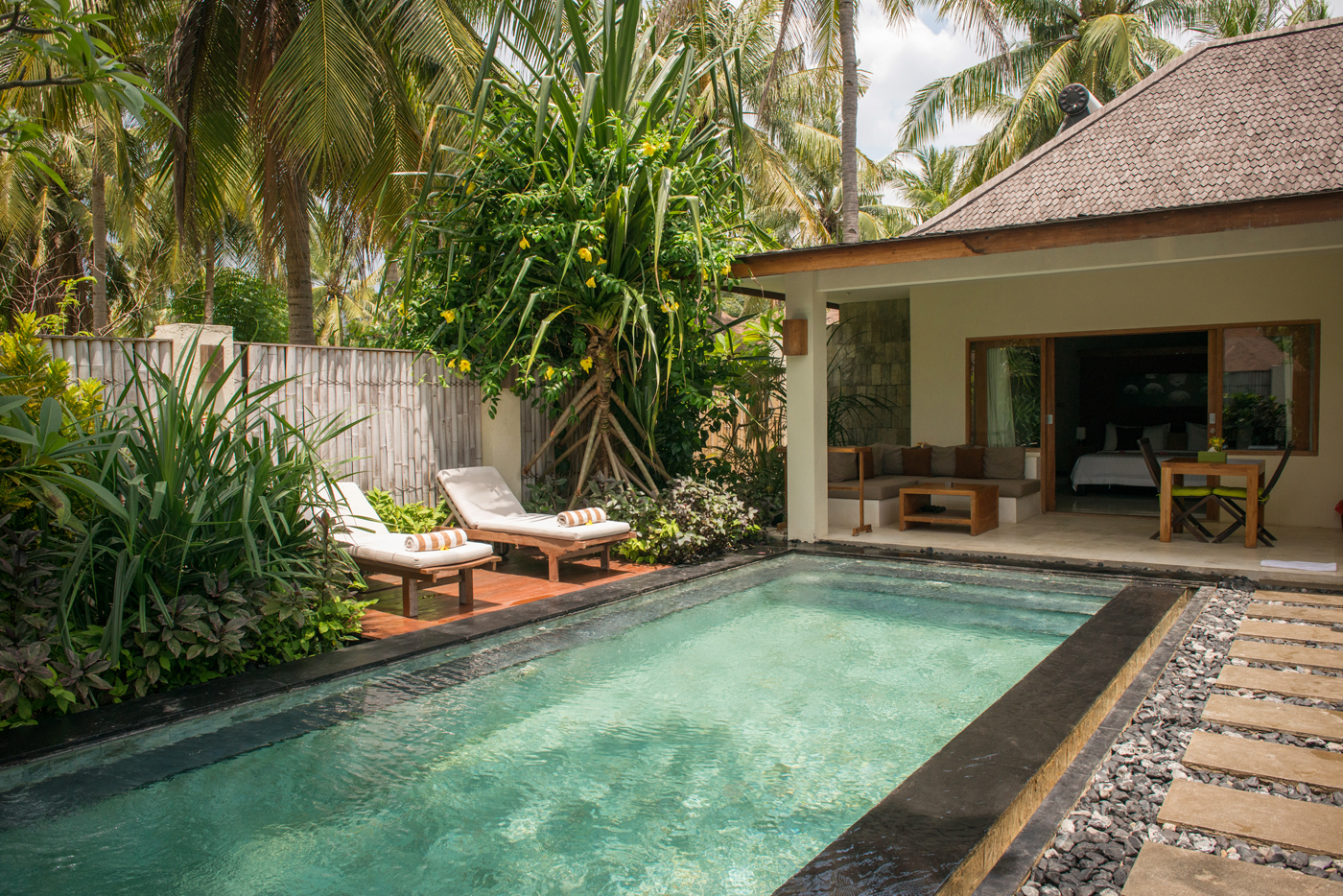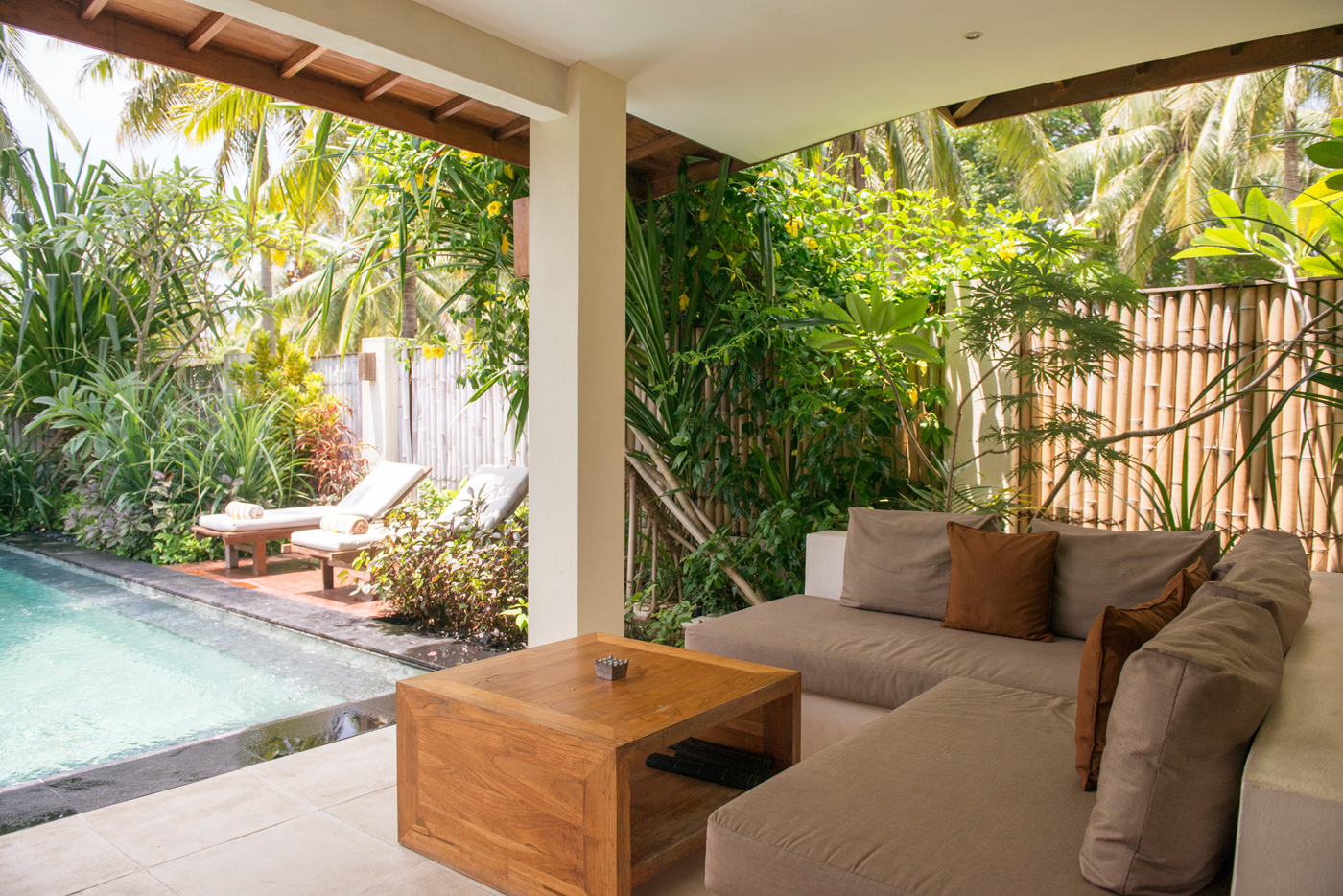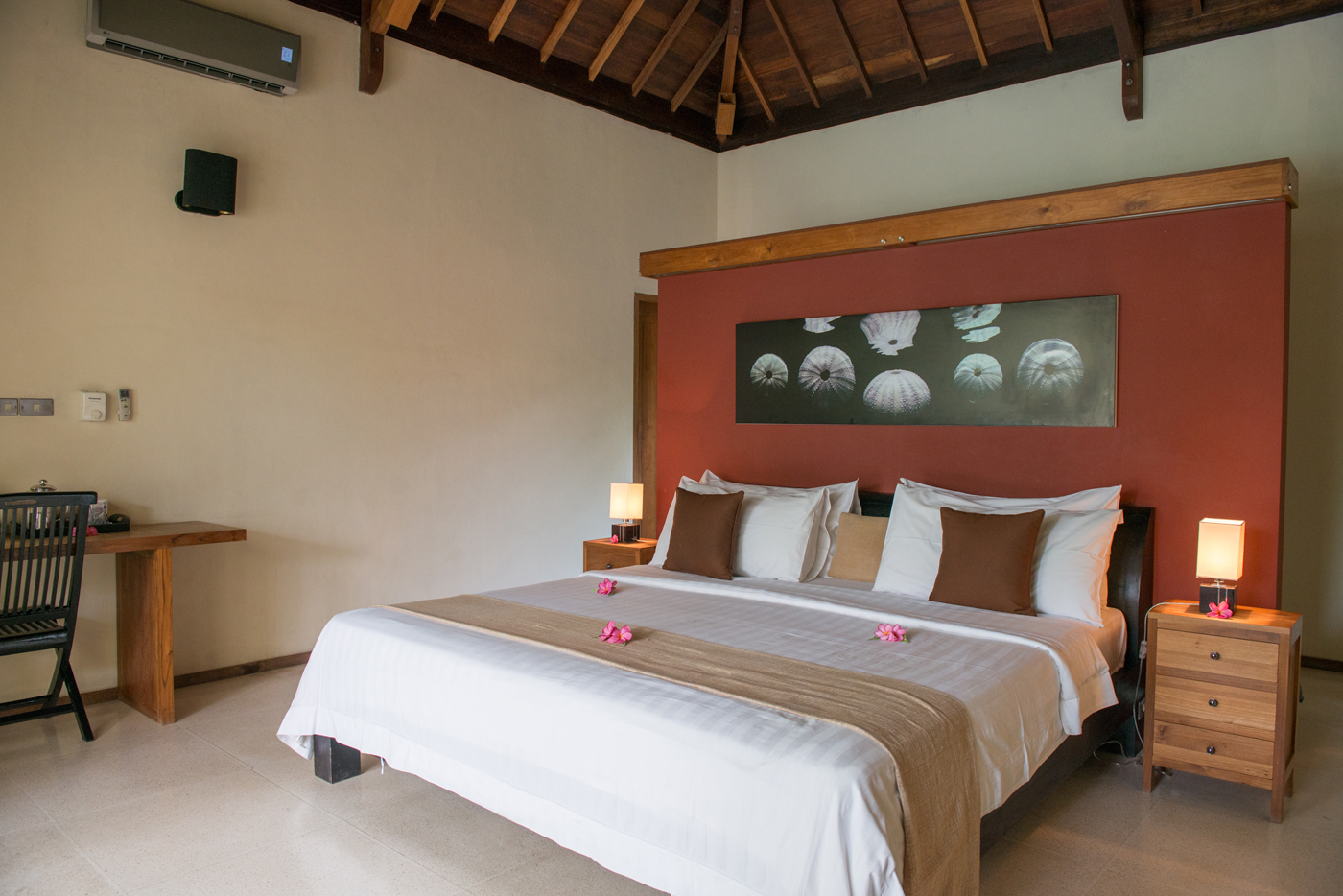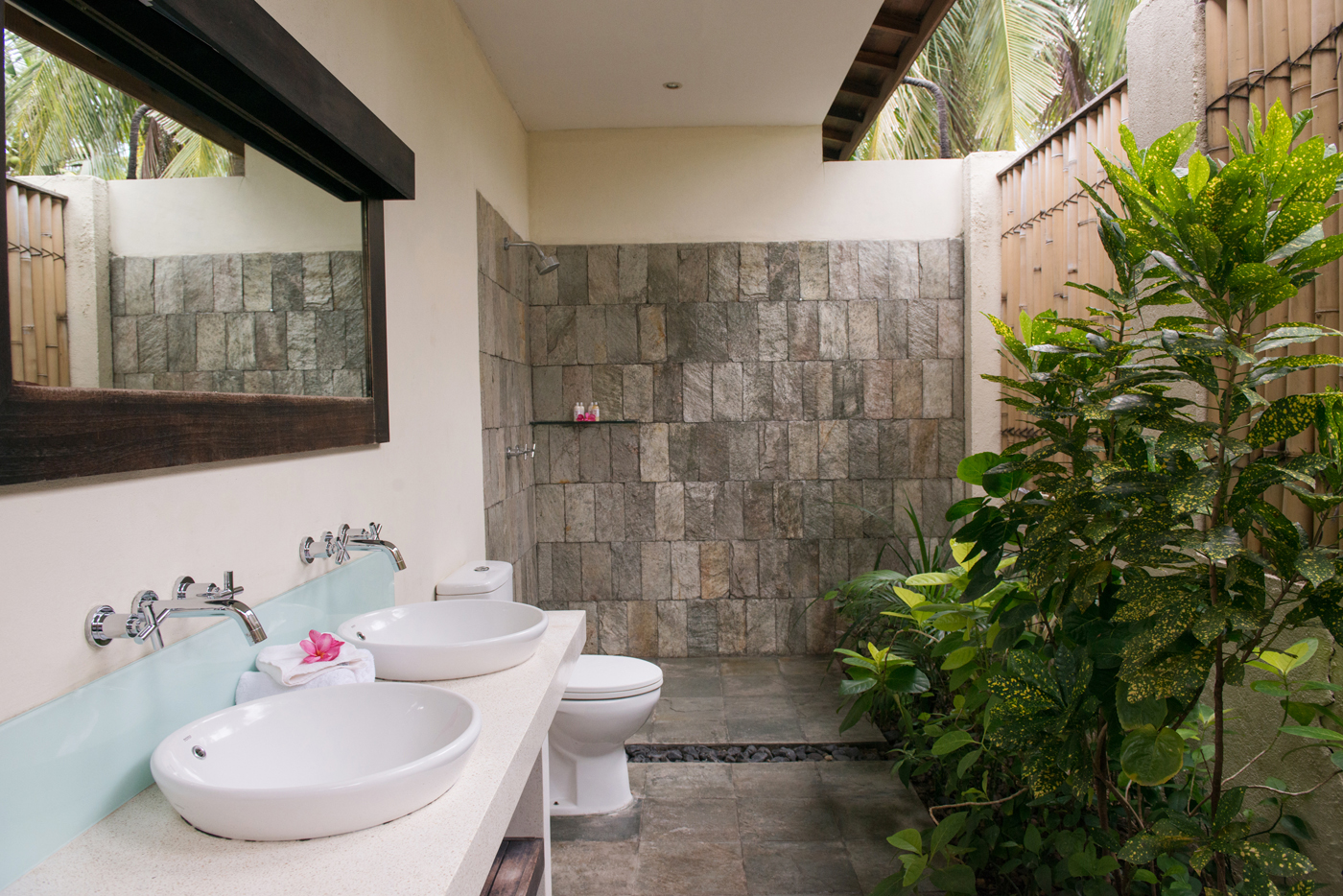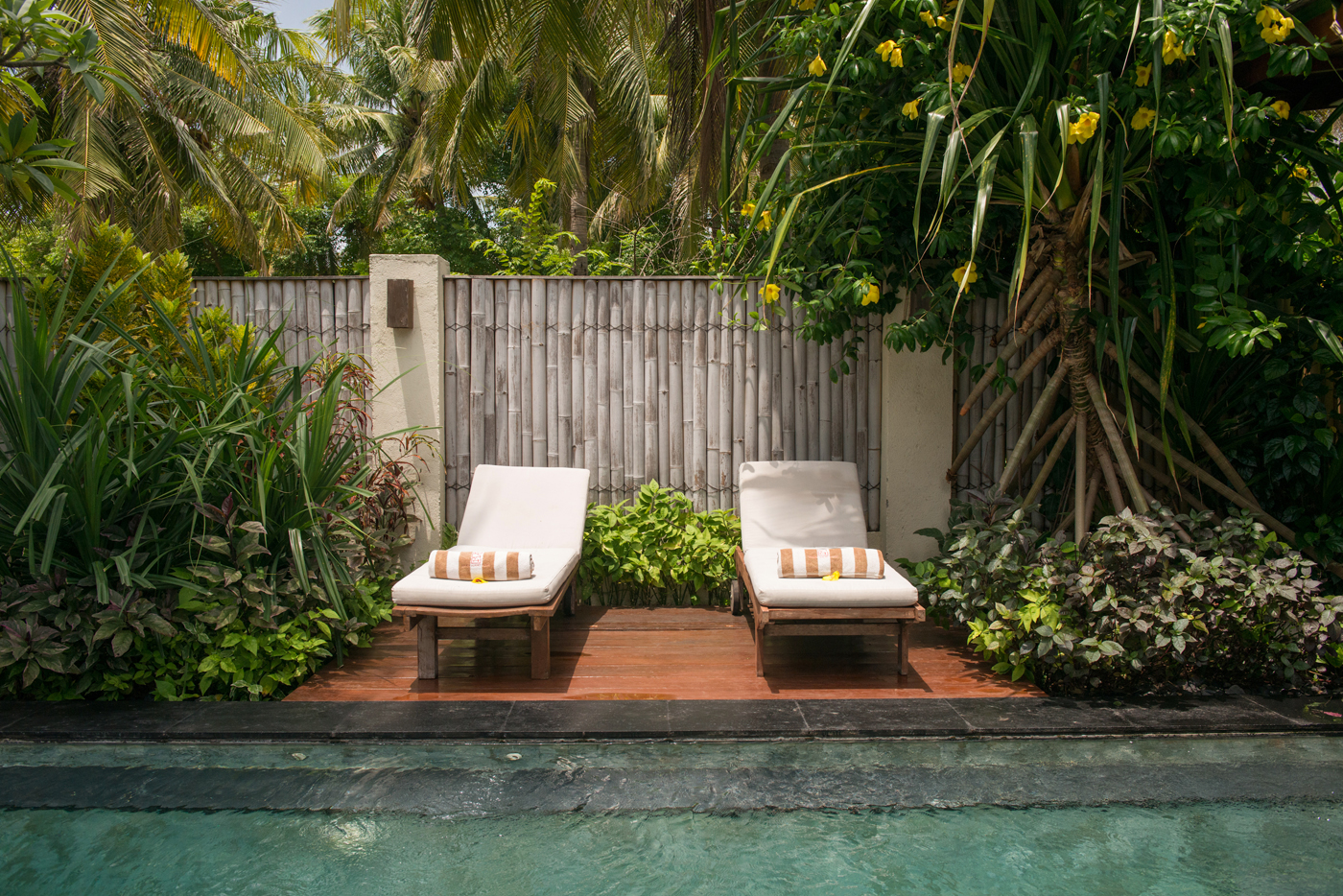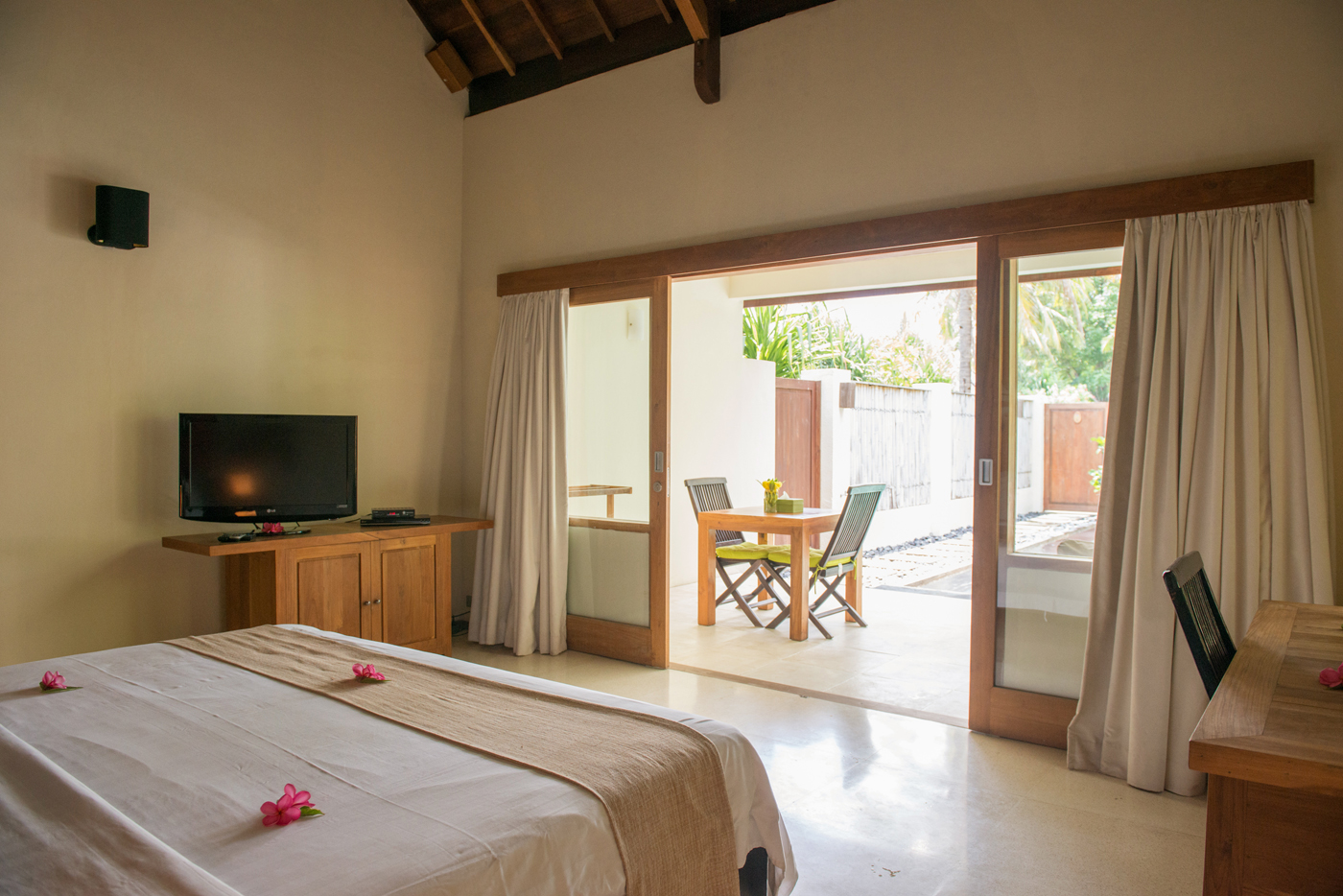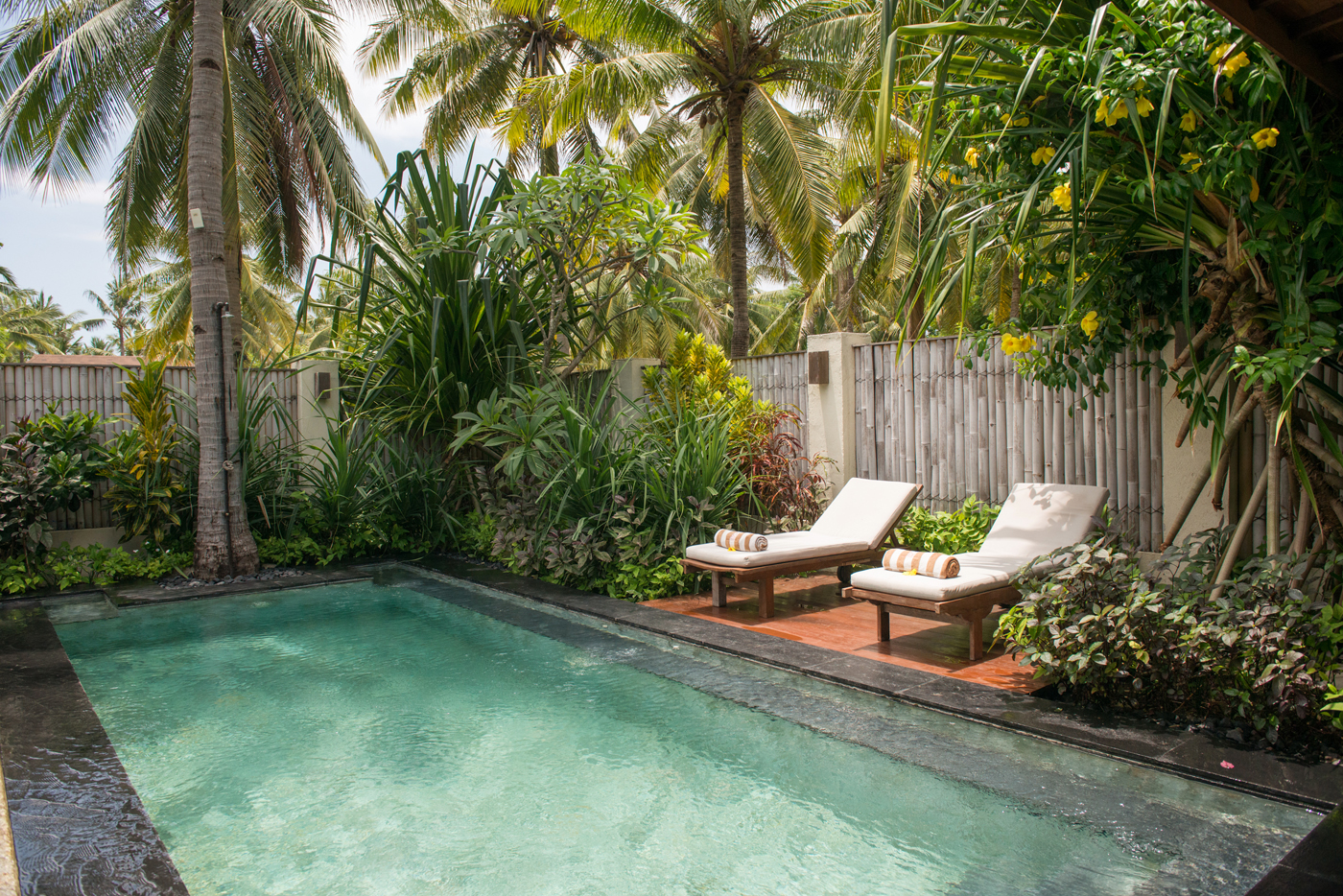 NOTEWORTHY
Kelapa Villas has the only tennis court on the island! It's also equipped with lights so that you may play in the cooler evening hours.
All fresh water has to be brought in to Gili Island, so most showers are a mix of salt and fresh water, however, Kelapa has its own desalinization system which means fresh water showers and fresh, clean swimming pools.
LOCATION
Away from the busy part of the island, the Kelapa estate is situated on the north-west corner, just inland from the beach. It is a 10 minute bike ride to the busy shopping/restaurant areas, but I'm sure you'll find once you are away from it, you won't miss it!
RATES
1 Bedroom Villas start at $195, 2 Bedrooms Villas $290, 3 Bedroom Villas $425, 6 Bedroom Villas $725.
NEED TO KNOW
Although they don't have a restaurant, the food selection for in-room dining is great. They can also arrange to have a private chef cook dinner for you in your villa.
IN THE NEIGHBORHOOD...
Bikes are provided for your use - grab a towel and ride around the many pathways and roads that wind around and across the island, stopping for a swim or a bite at a beachside restaurant.
The Gili Islands are also world class for diving, hence a plethora of dive centers and schools to choose from. There is also surfing on the south side of the island.
CONTACT \ booking
Visit their website for contact information and special rates kelapavillas.com