OVERVIEW \ ONE BEDROOM DESIGN HOME STARTING AT $240
Rosa Muerta is the second of the unique designs by Robert Stone, set in the beautiful backdrop of Joshua Tree. Unlike Acido Dorado, which has a monochromatic palette of golds and metallic, this one is designed with shades of black, chrome and mirrors. Inspired by modernist pavilions, this building acts as a shelter, yet is always connected to nature. The house is not heated or air-conditioned, but takes advantage of the mild weather, having roofs without walls and walls without roofs. The large bedroom suite is adjoined by an outdoor sunken living room equipped with a bbq and outdoor sink, a huge heated and jetted spa and fireplace. All of this is beneath a mirrored canopy, reflecting the fire light, pool light and surrounding desert and sky.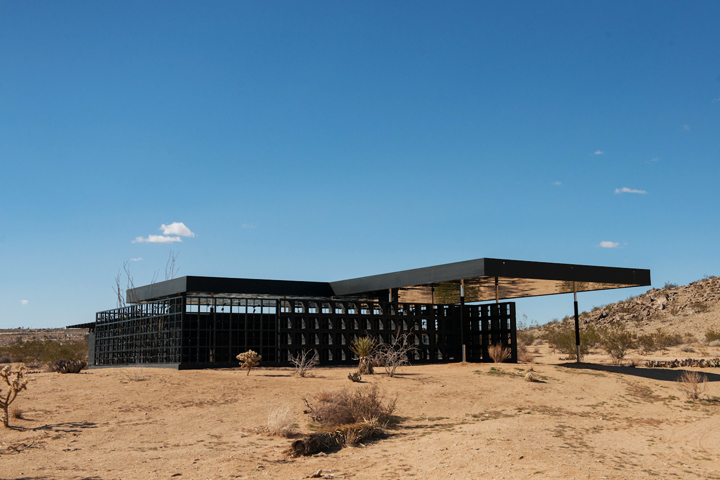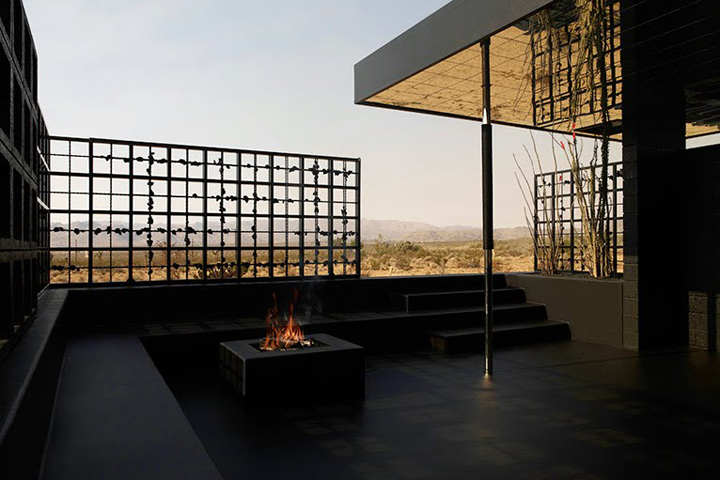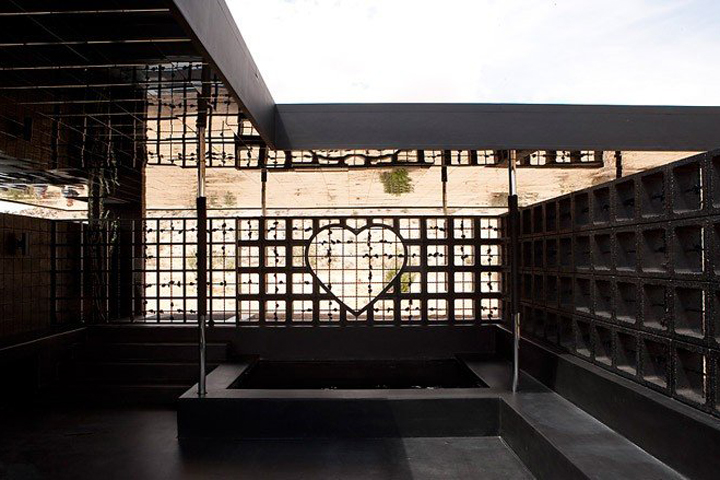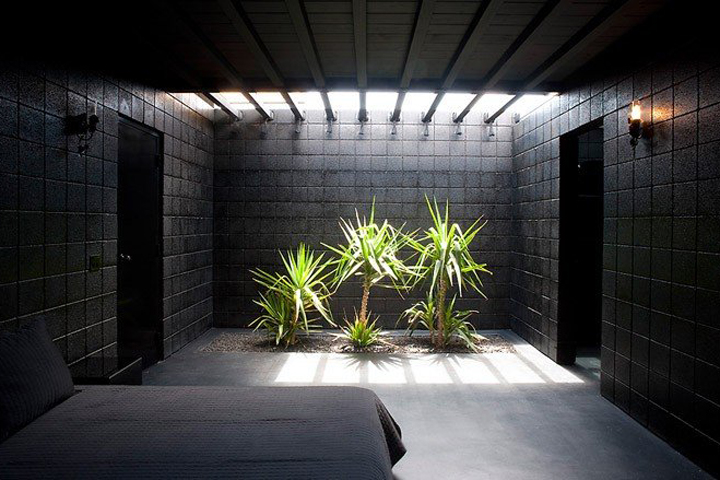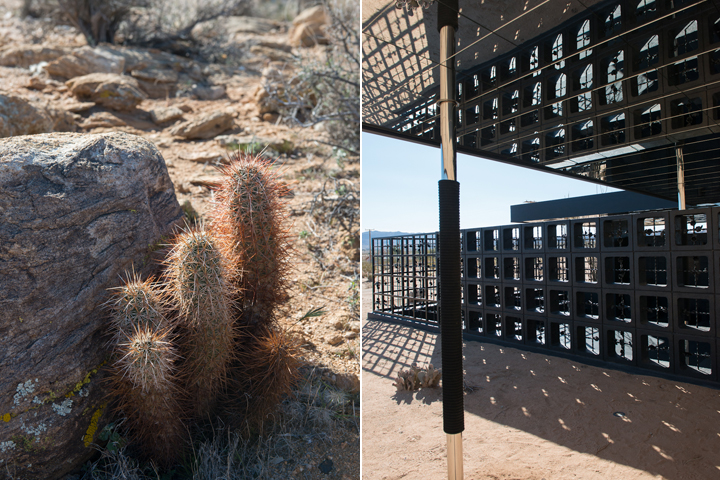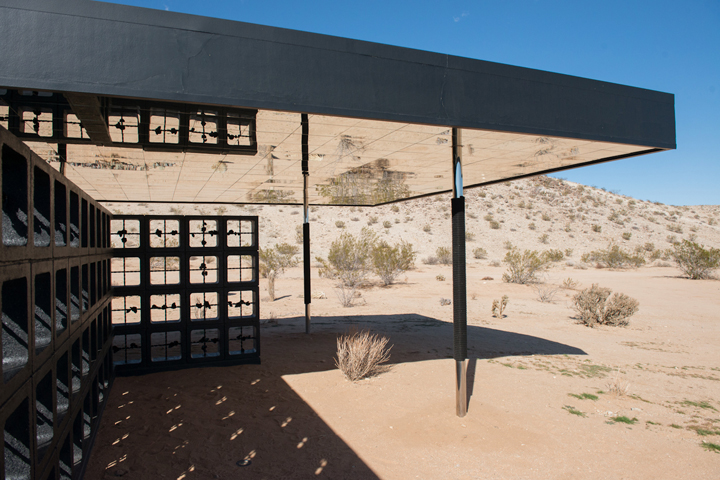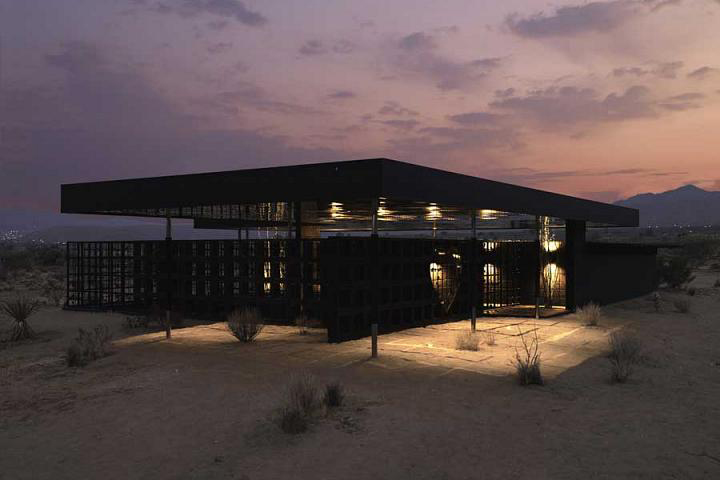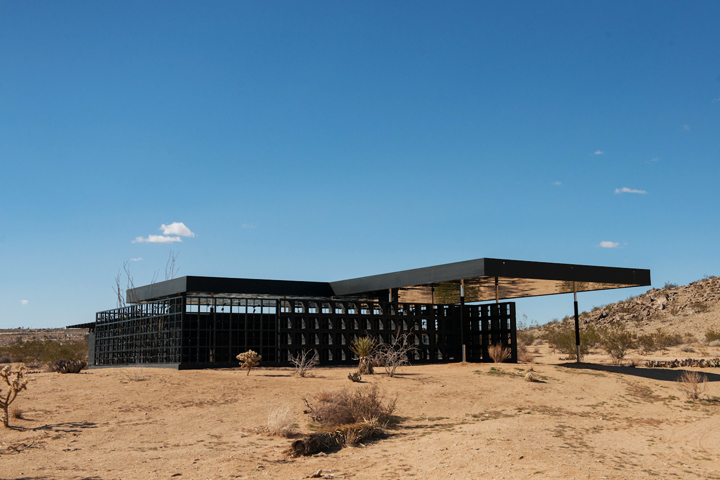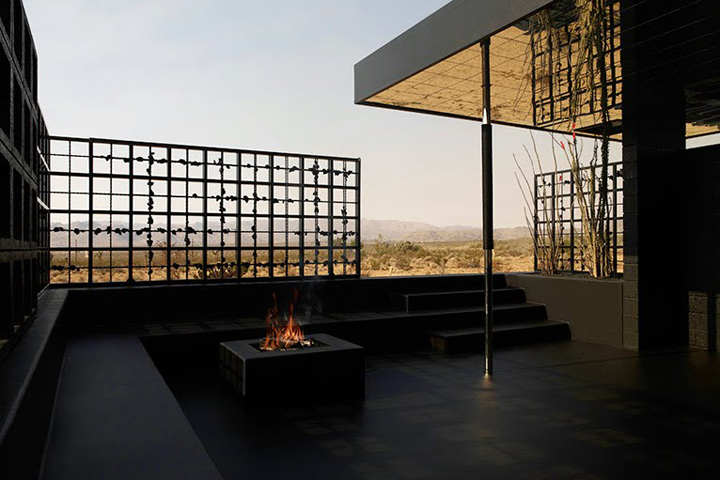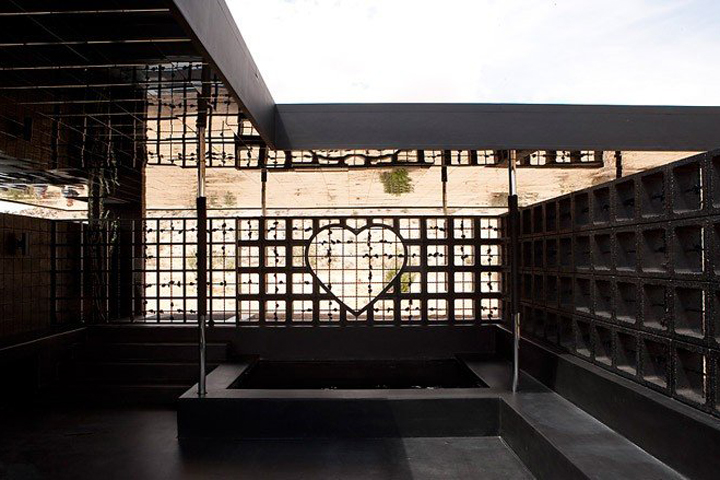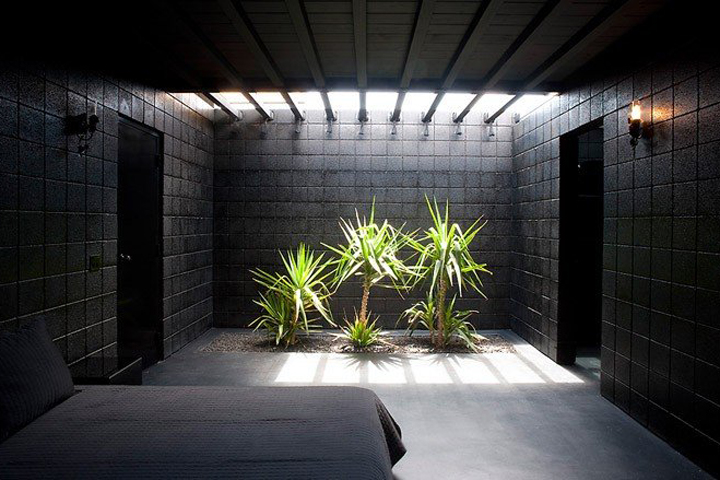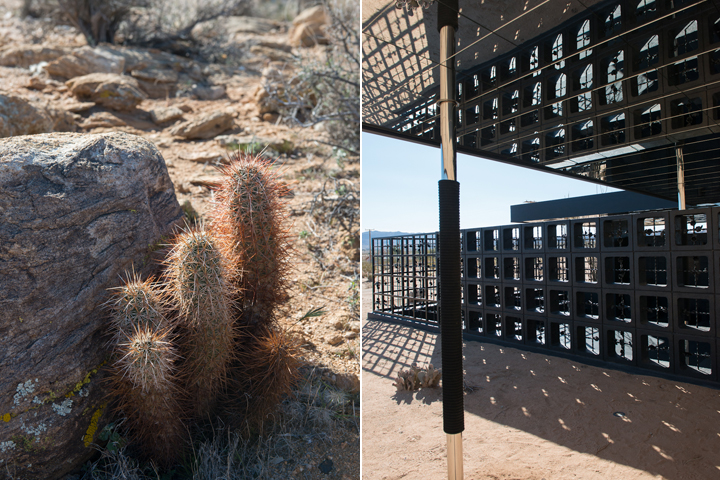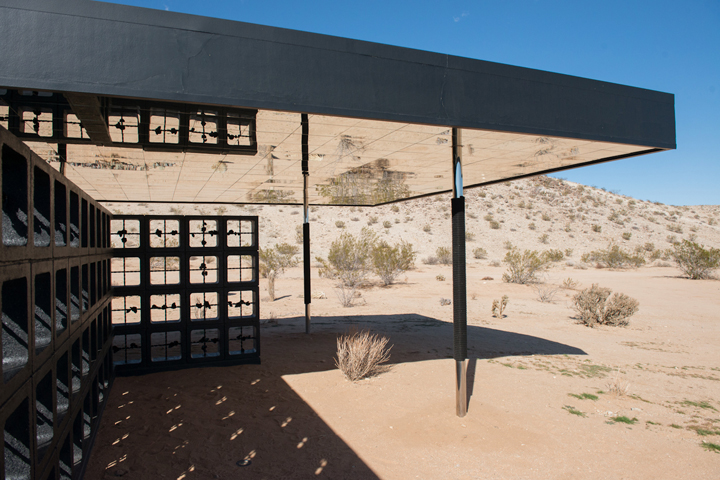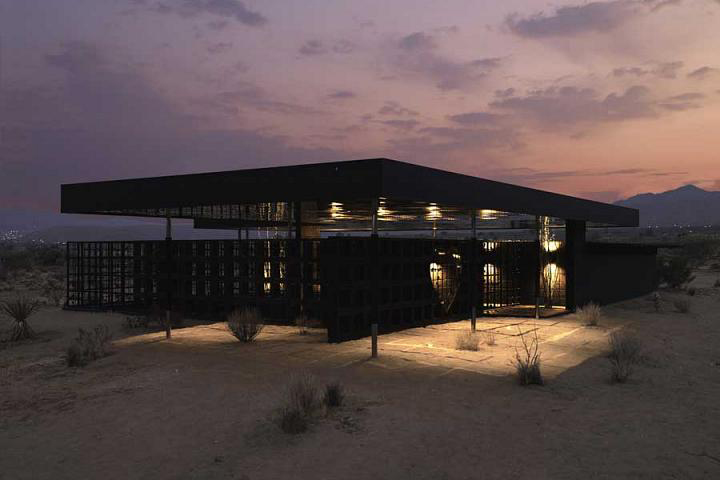 LOCATION
Joshua Tree is a small desert town about 2 hours inland from Los Angeles. Acido Dorado is a short 5 minute drive from the town itself.
RATES
Rates start at $240 US for the entire house. Sleeps 2 people.
NEED TO KNOW
As mentioned, there is no heating or air-conditioning, and if you have spent any time in the desert, you will now that it can get quite hot during the day and quite cool at night!
IN THE NEIGHBORHOOD...
The entrance to the Joshua Tree National Park is only a 10 minute drive. Pack a lunch and explore this spectacular park!
When you aren't in the mood to cook, there are some great dining options in Joshua Tree. Crossroads Cafe has a bit of everything, all quite good. Pie For the People has incredible pizza and The Natural Sisters Cafe has carrot cake that is to die for (ok, they also have some great healthy options as well!).
CONTACT \ booking
For more information, visit Pretty Vacant Properties \ www.prettyvacantproperties.com