OVERVIEW \ 2 BDRM DESIGN HOME STARTING AT $440
Set in a nook of a small mountain of rocks, Acido Dorado presents on the outside a long and low chopped and channeled profile with huge mirrored overhangs, hearts, flowers, and 3 colors of acid-tinged metallic gold. This 1400sq ft home is spacious with two matching master suites (each have their own private atrium) and one main room which is glass walled on three sides with a full kitchen, dining table and seating area. There is also a sunken back patio with built in seating, a fire pit and a bbq. The wrought iron gates embellished with thousands of metallic roses easily slide into pockets and disappear, opening up the entire house to catch the warm desert breezes. This is truly a spectacular house. Acido Dorado is one of two custom houses designed by Architect Robert Stone, both available to rent on Pretty Vacant Properties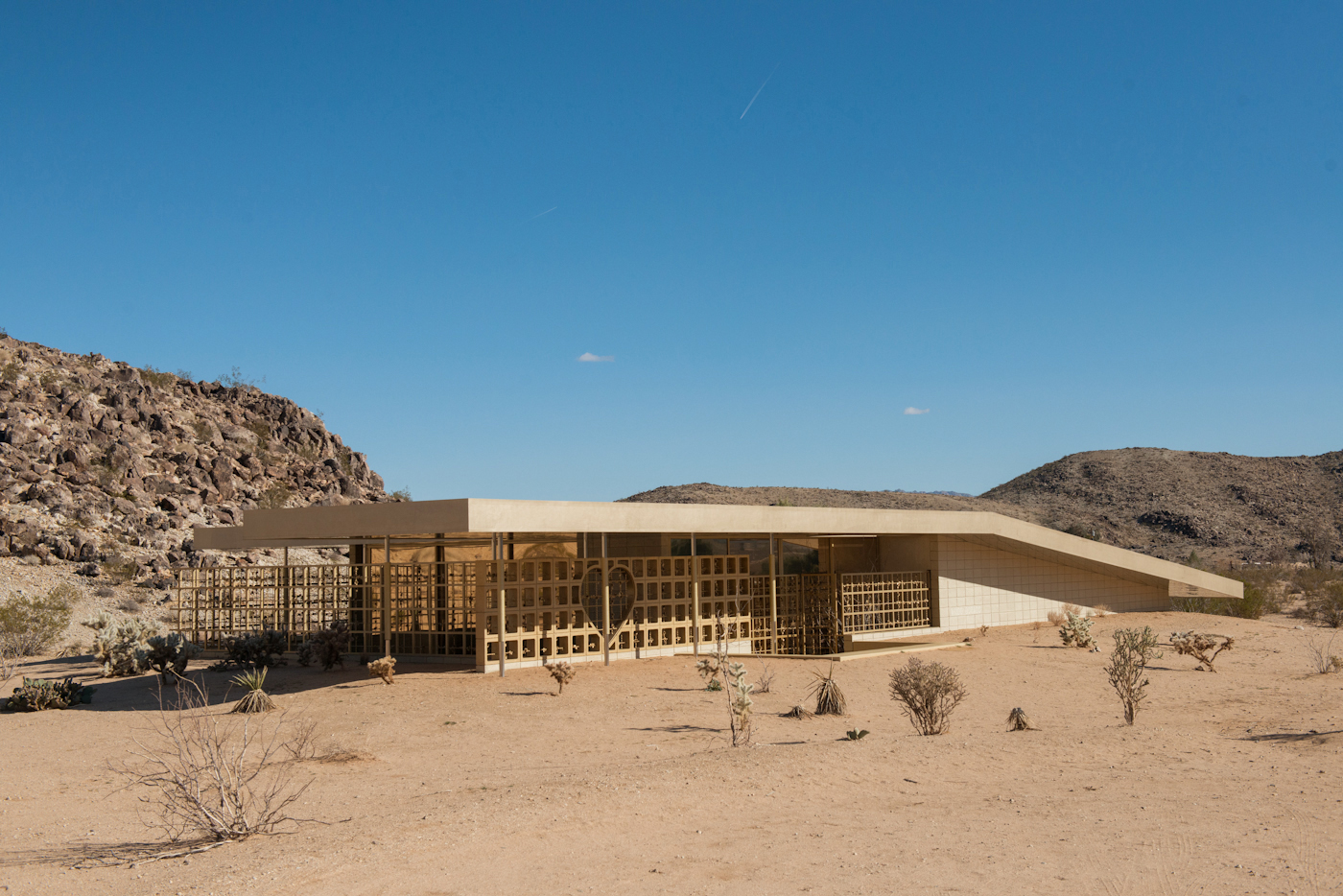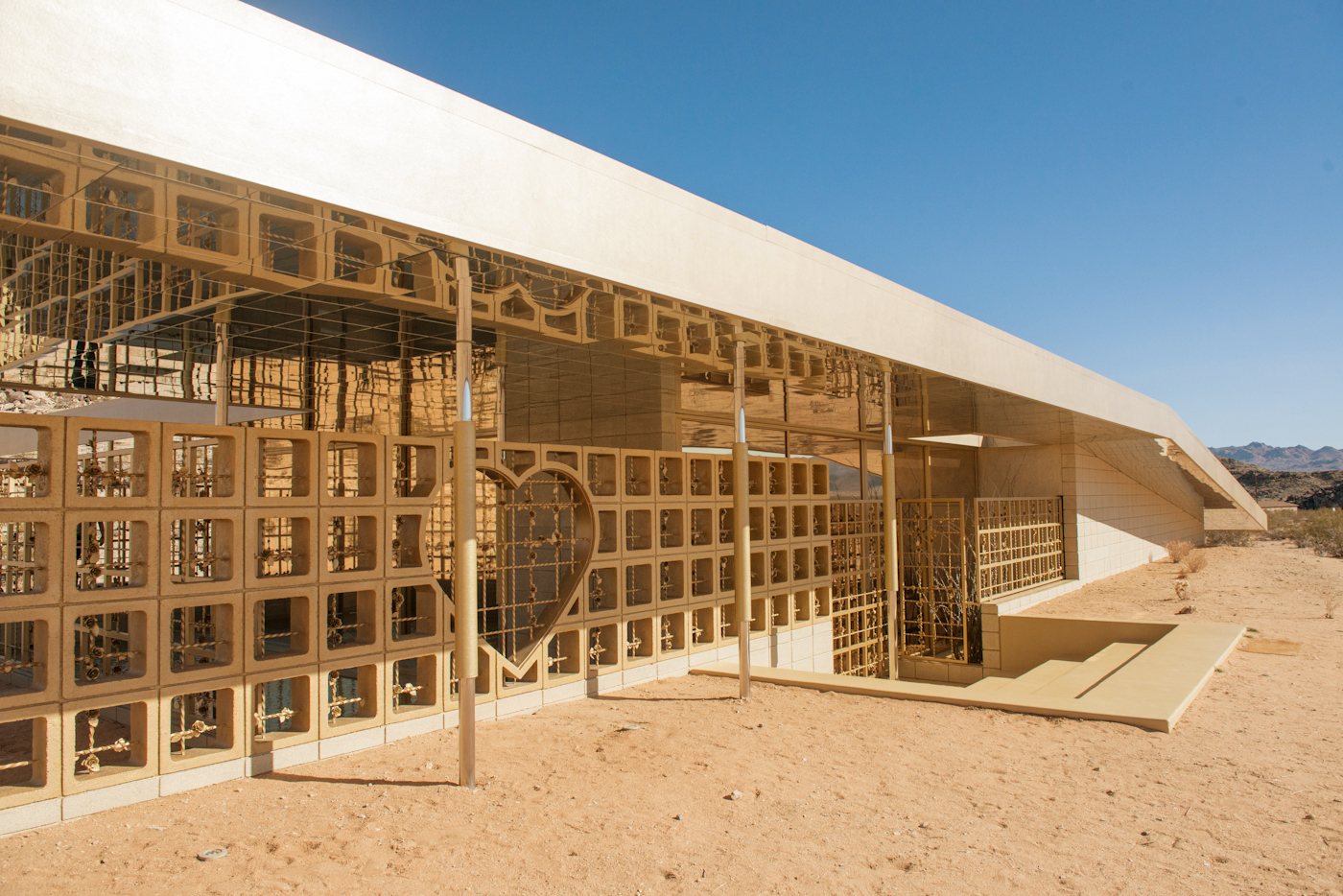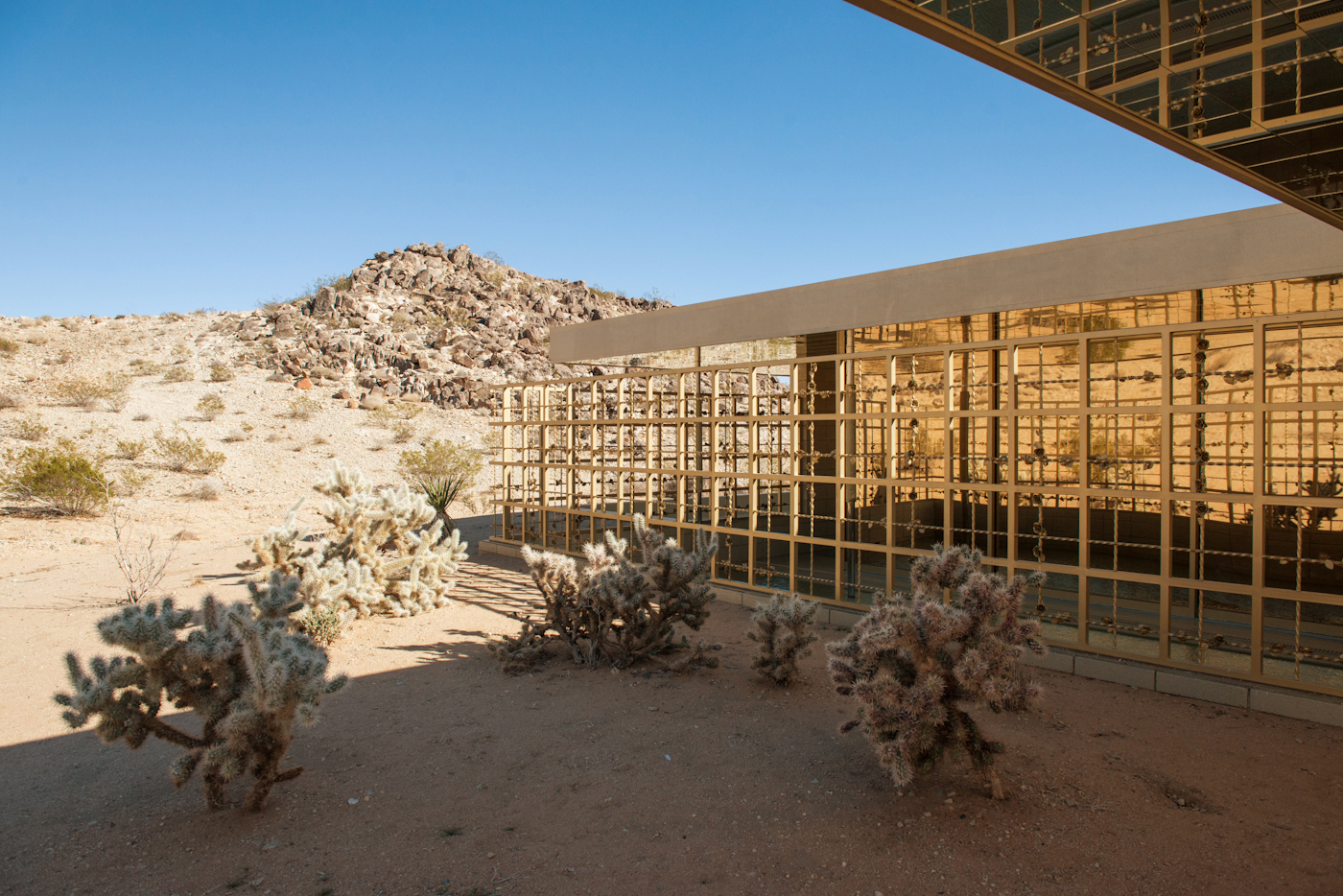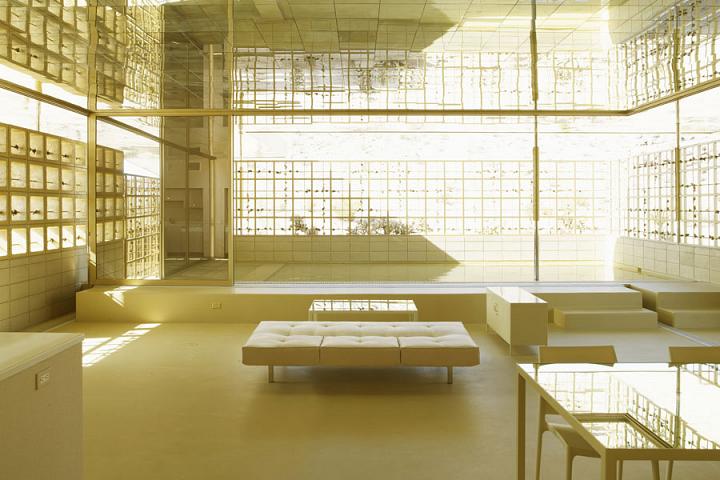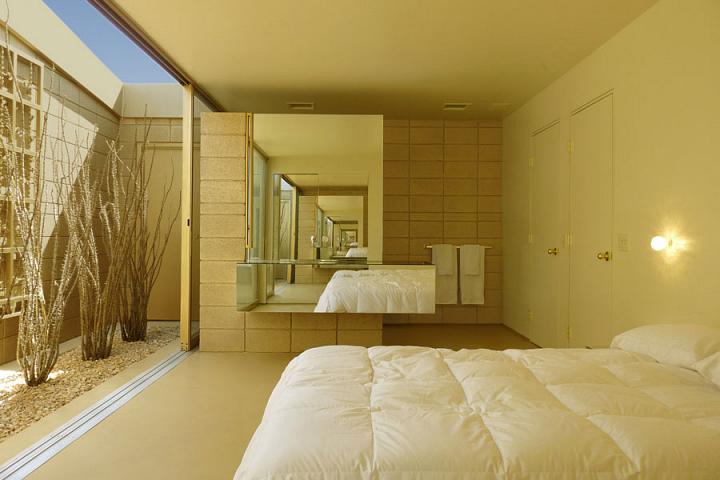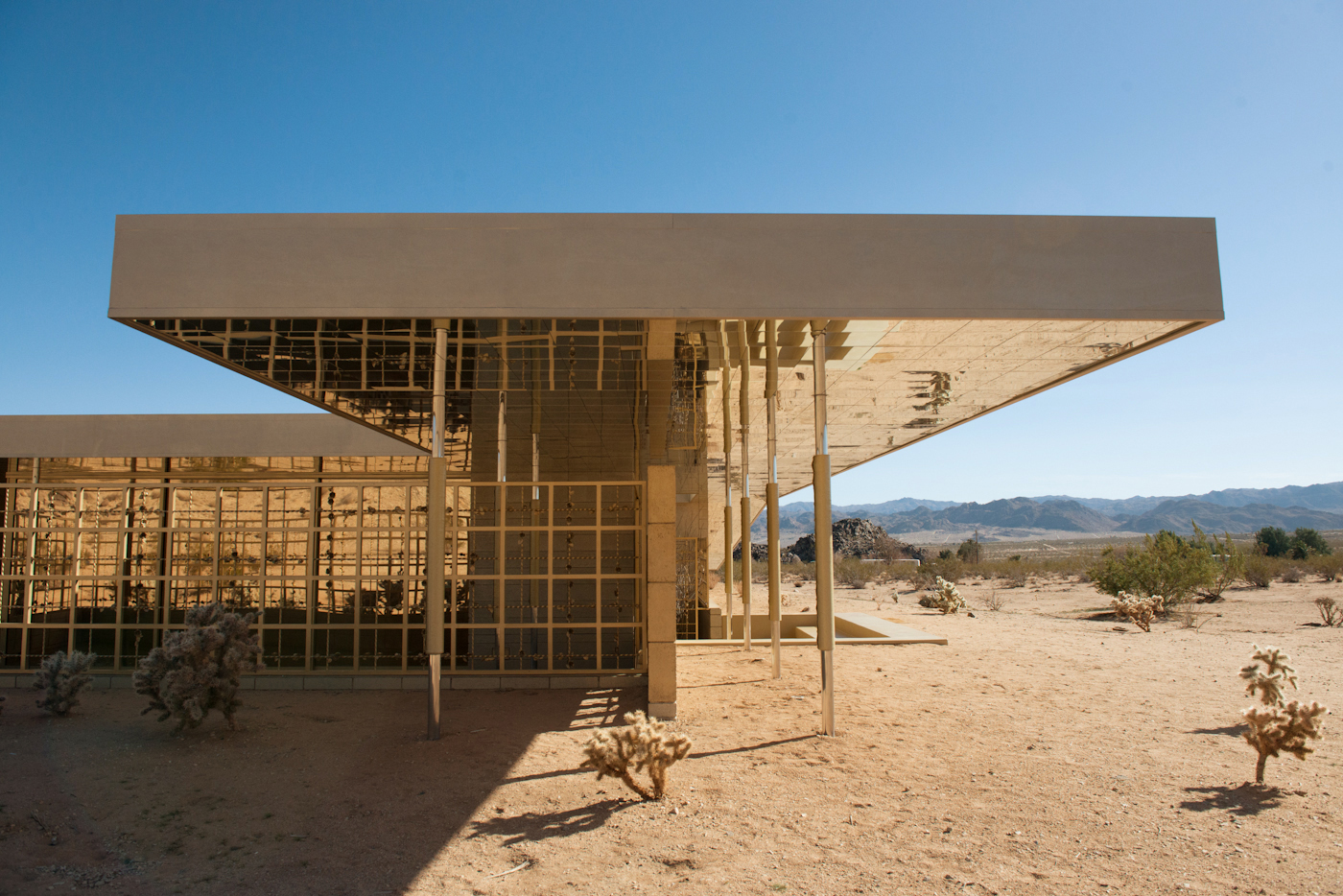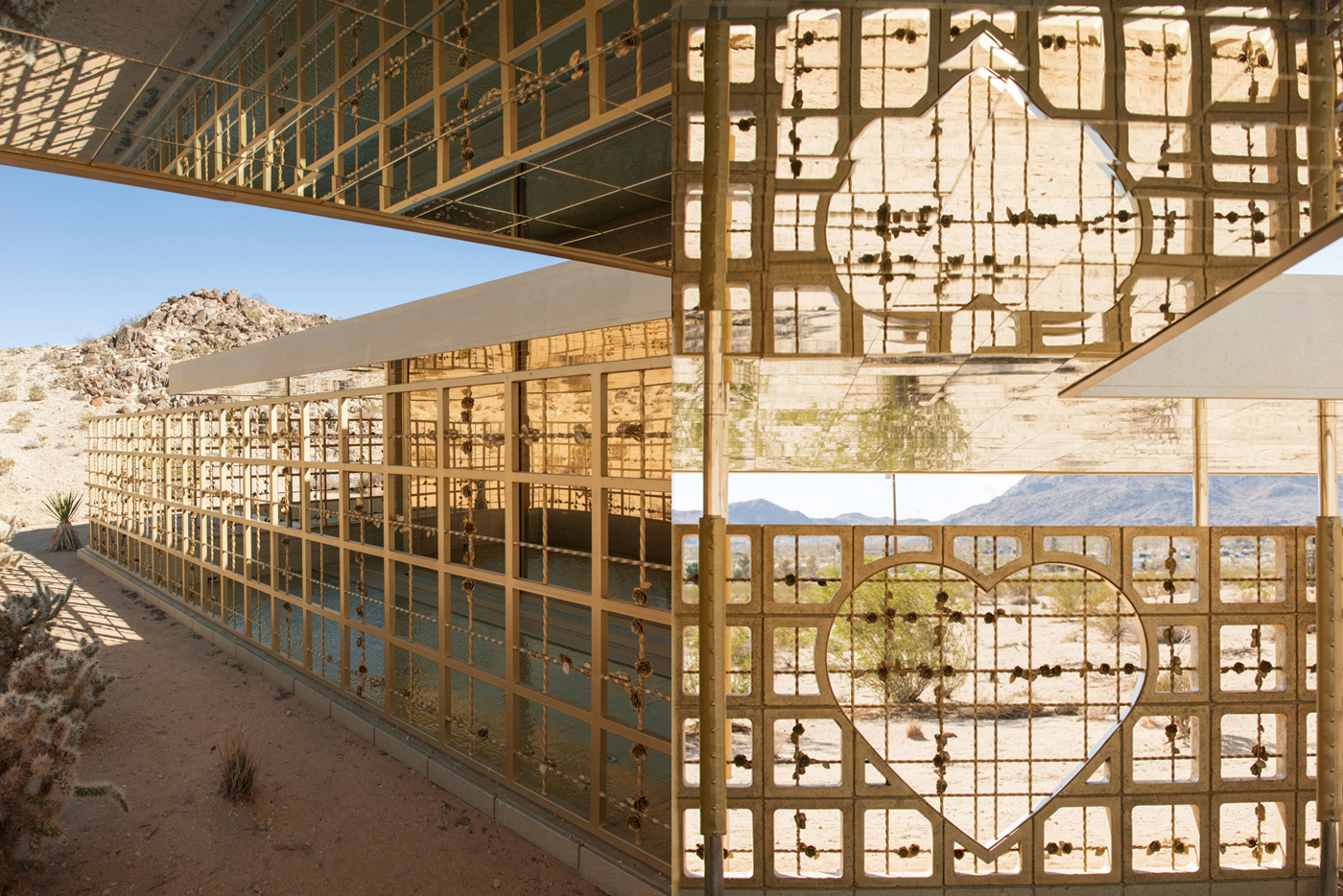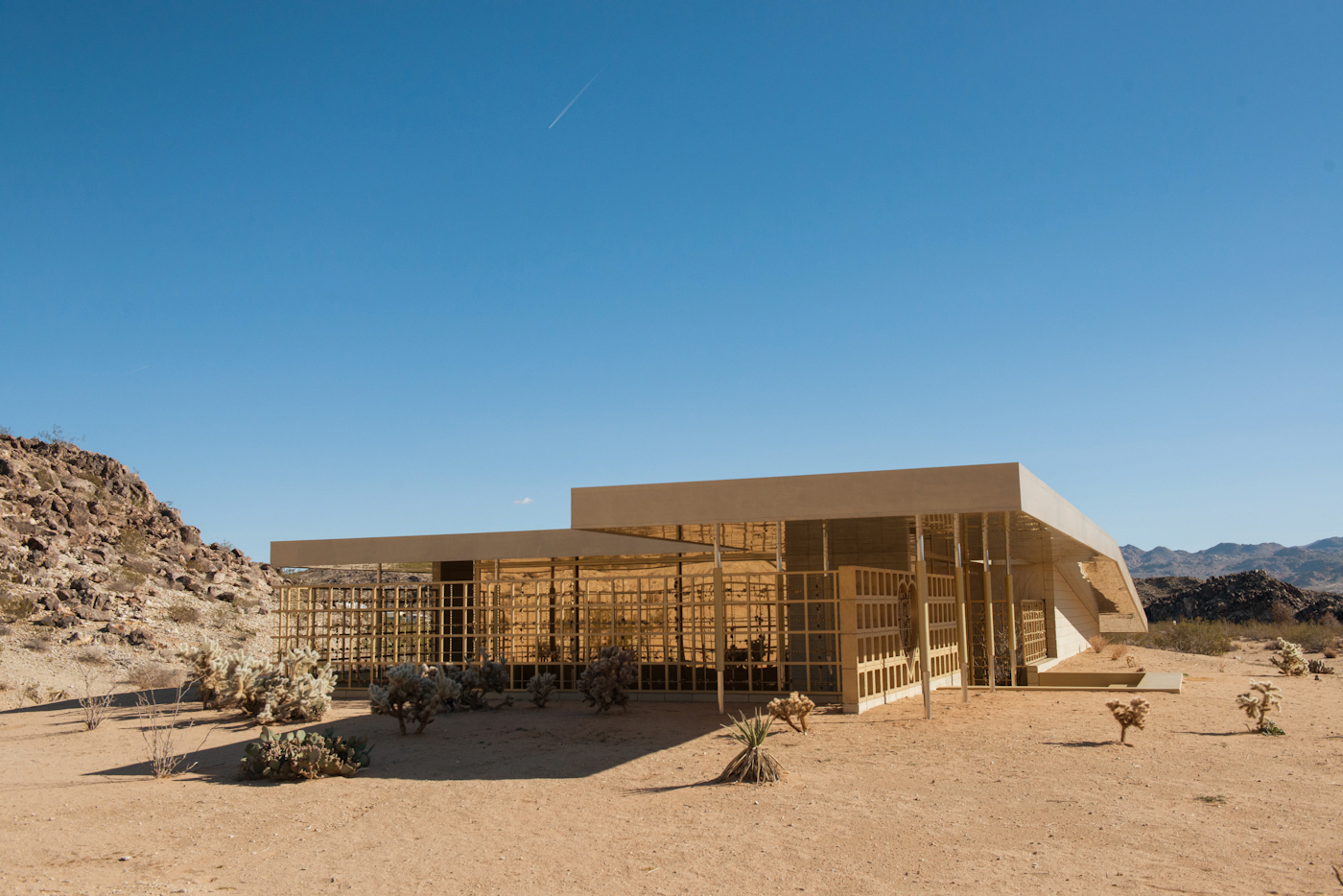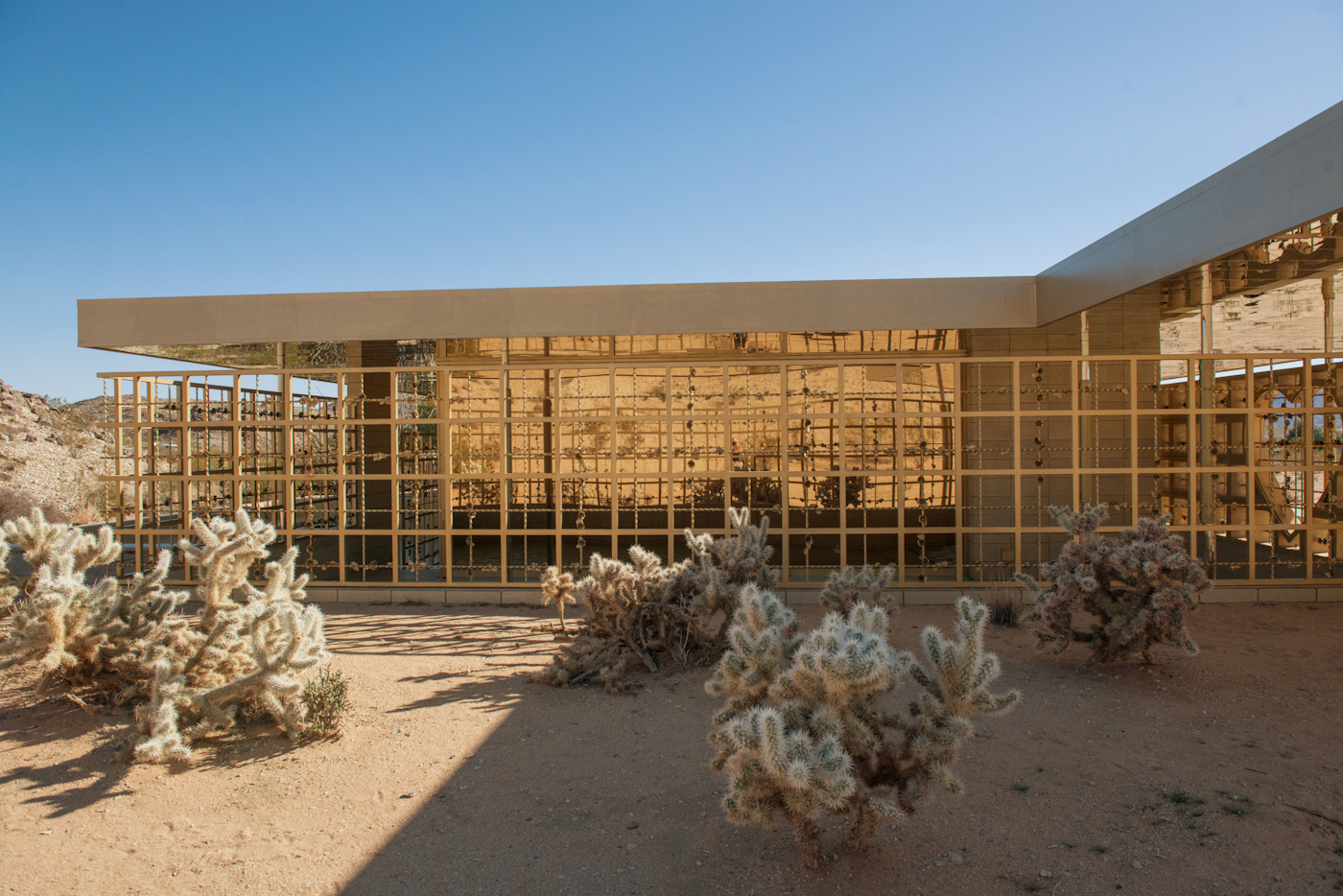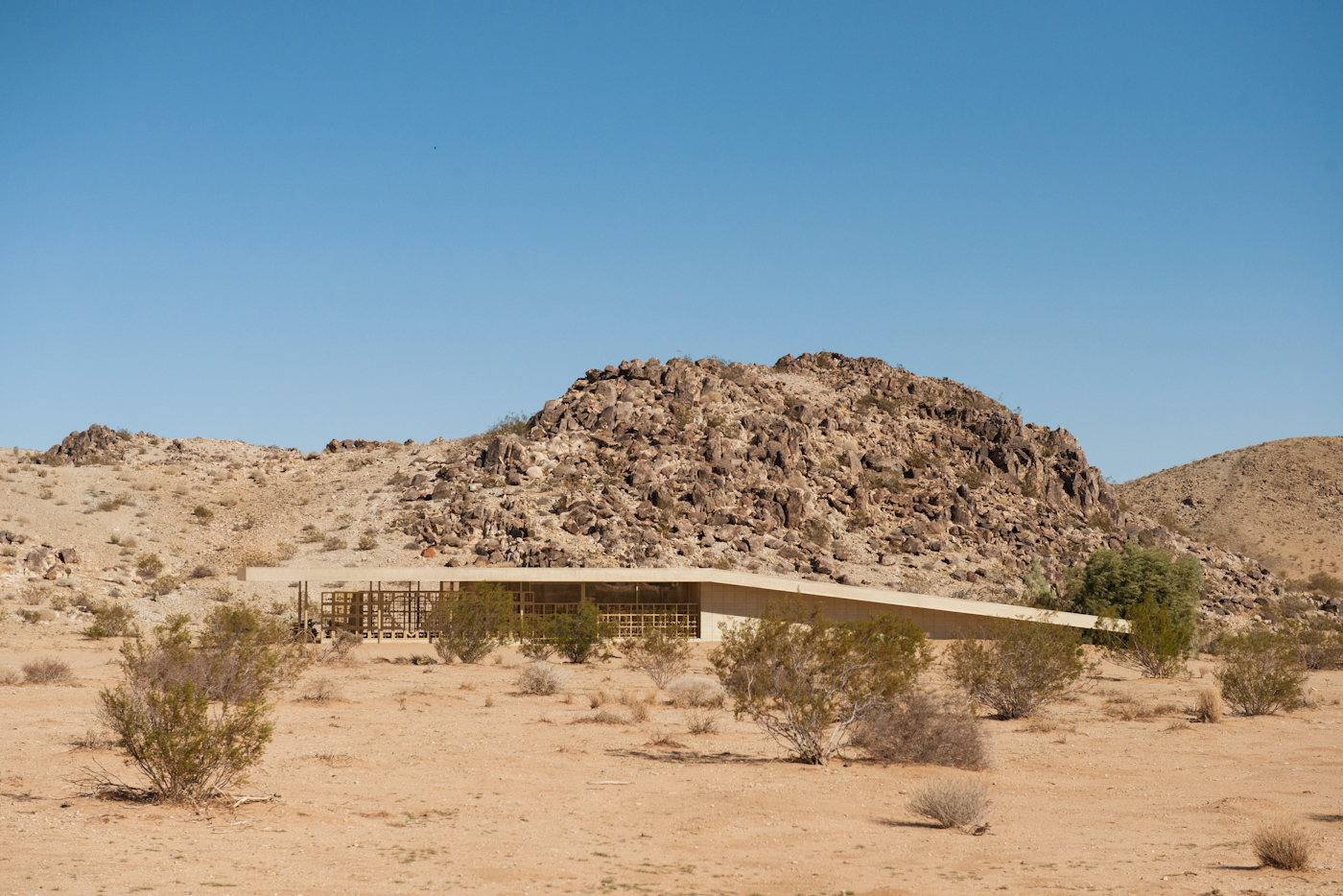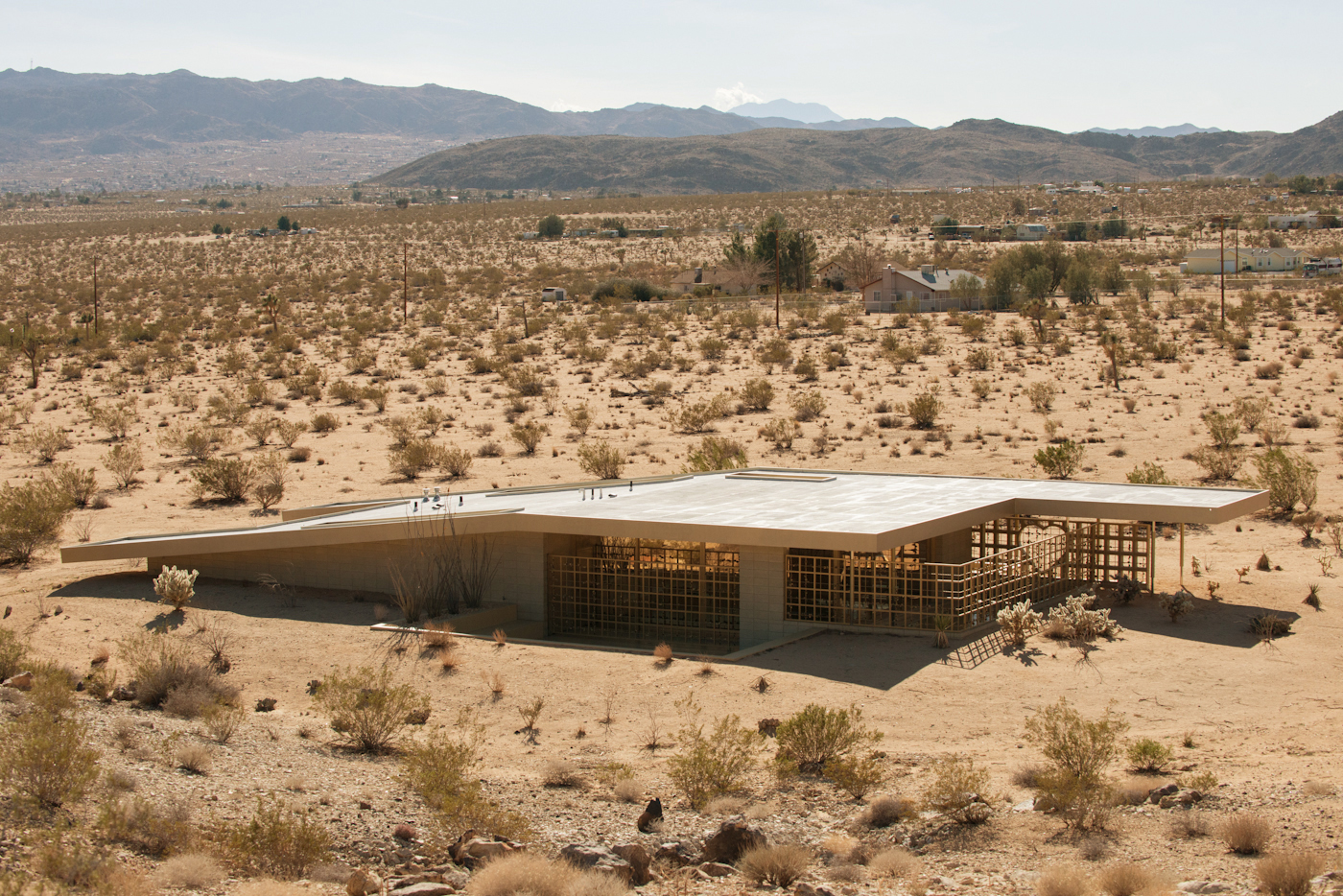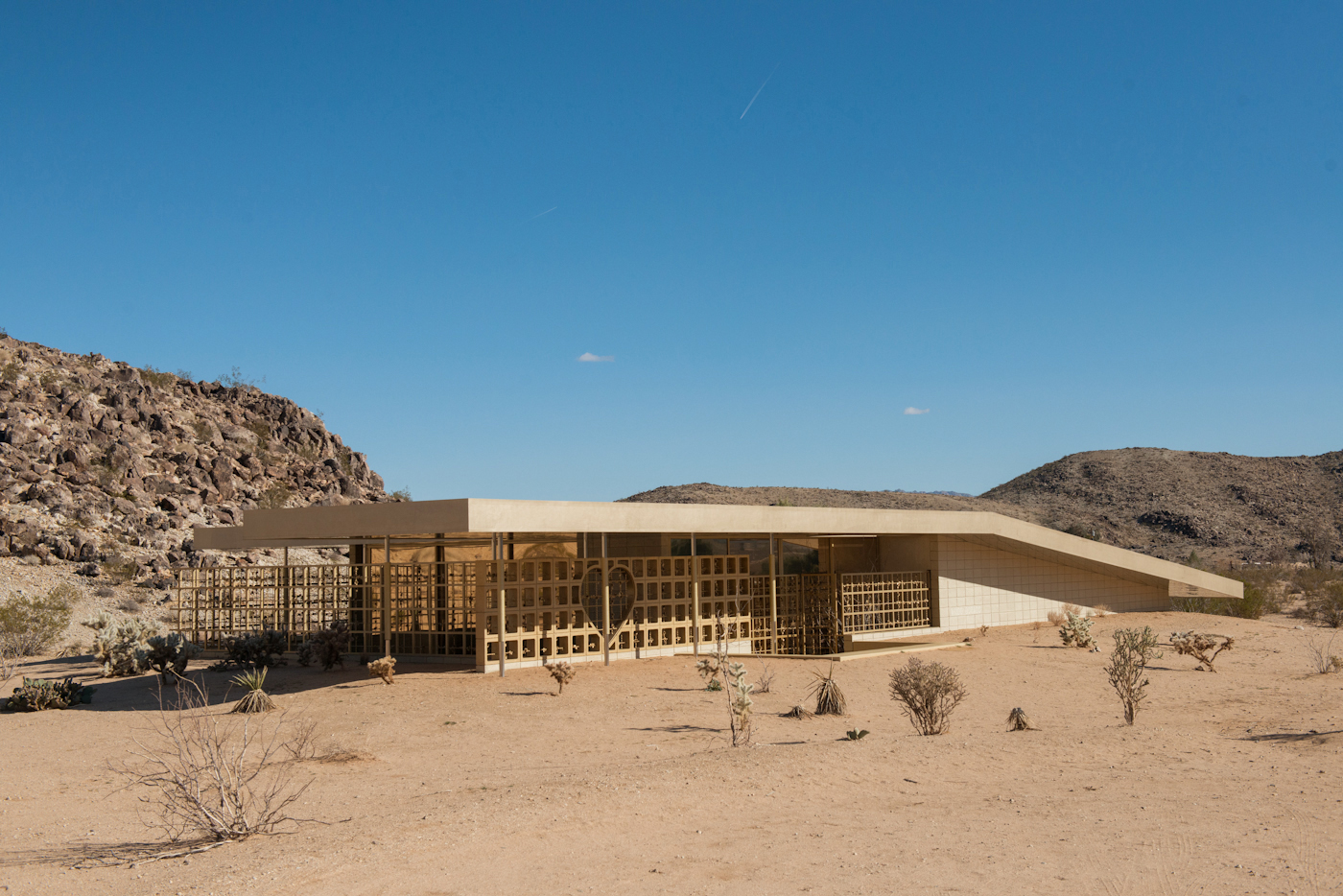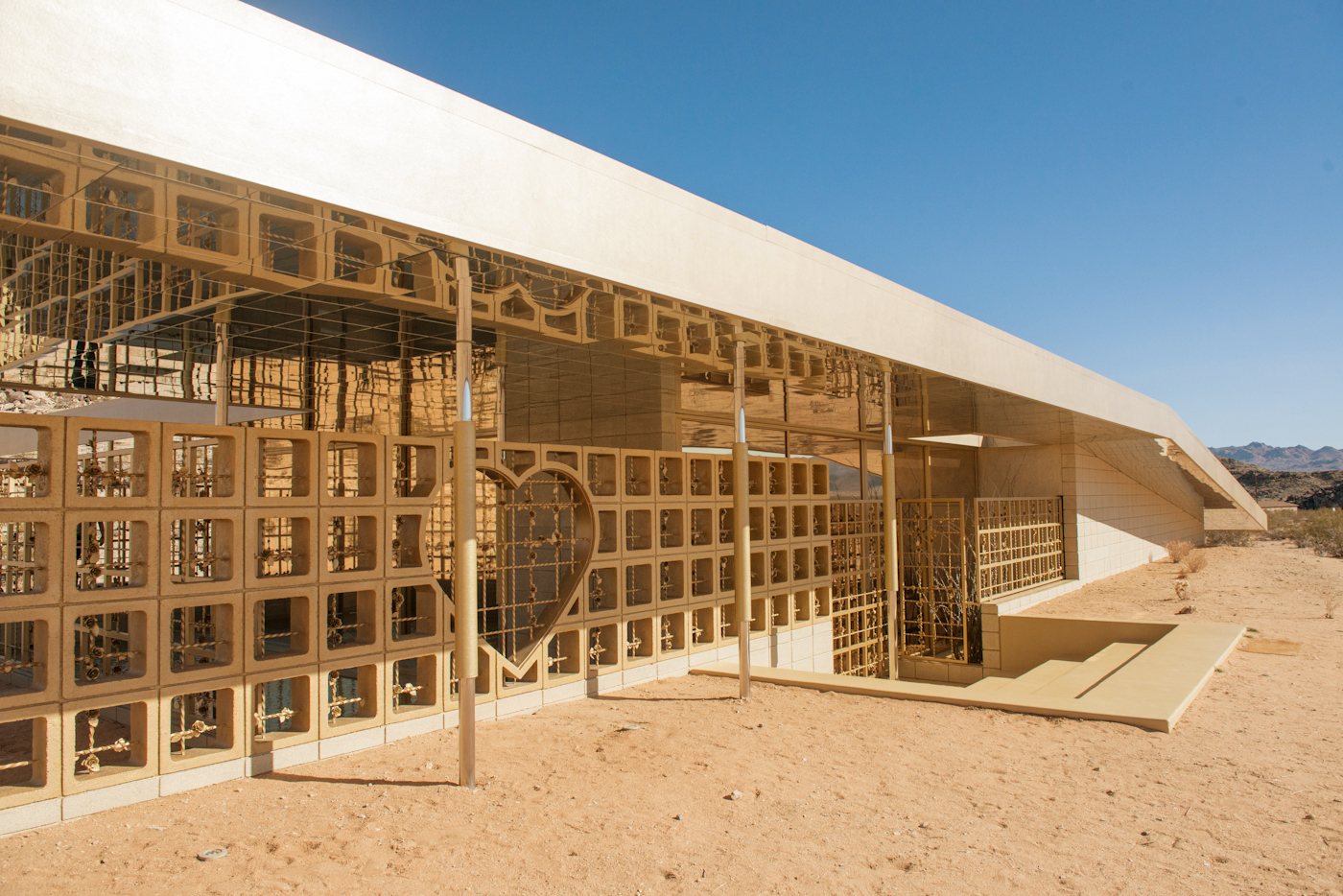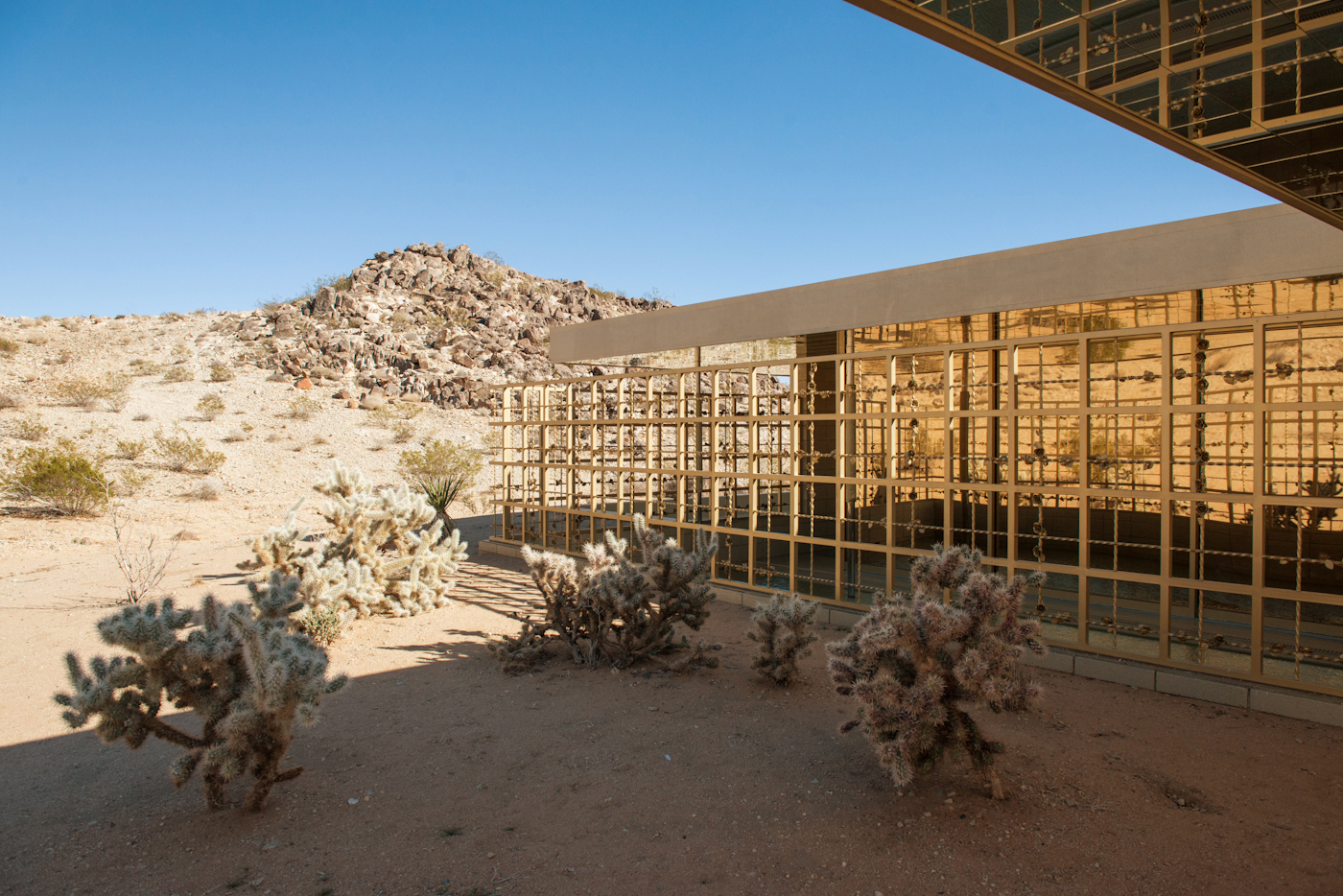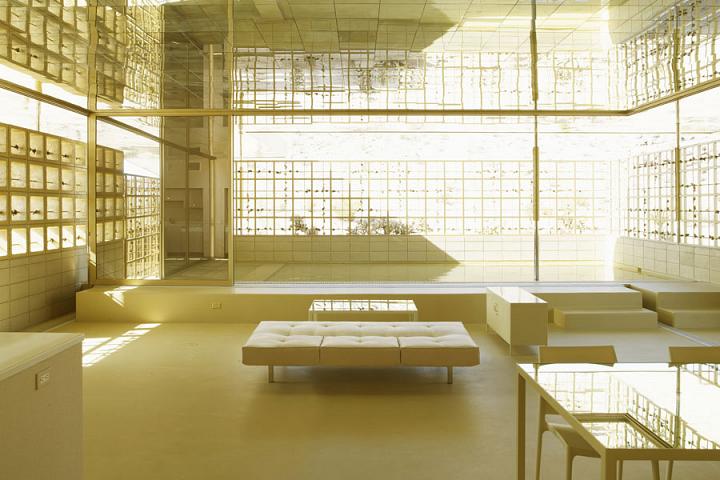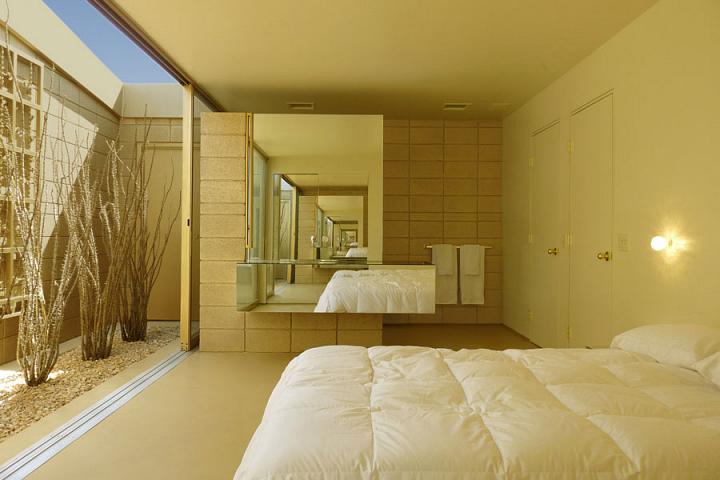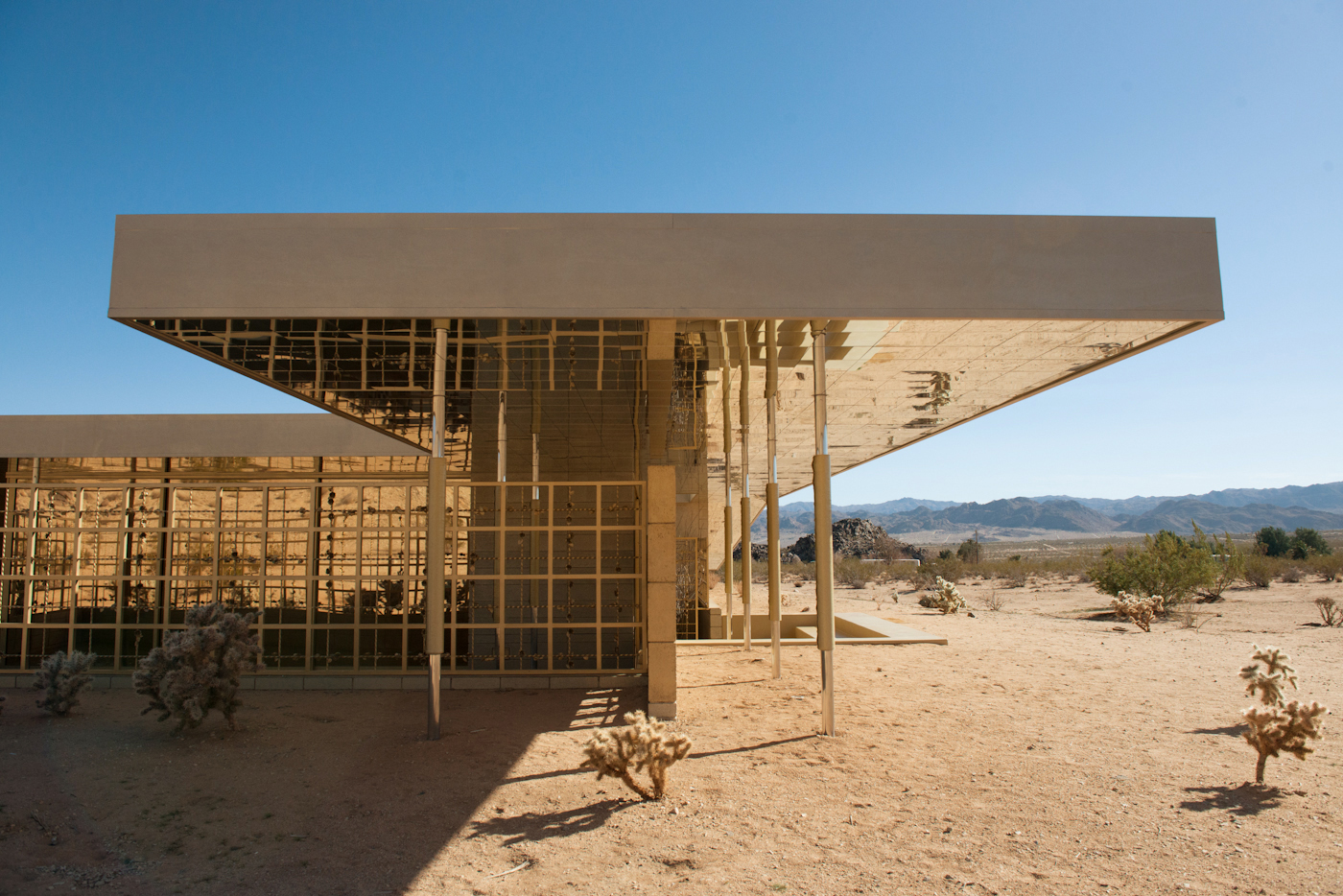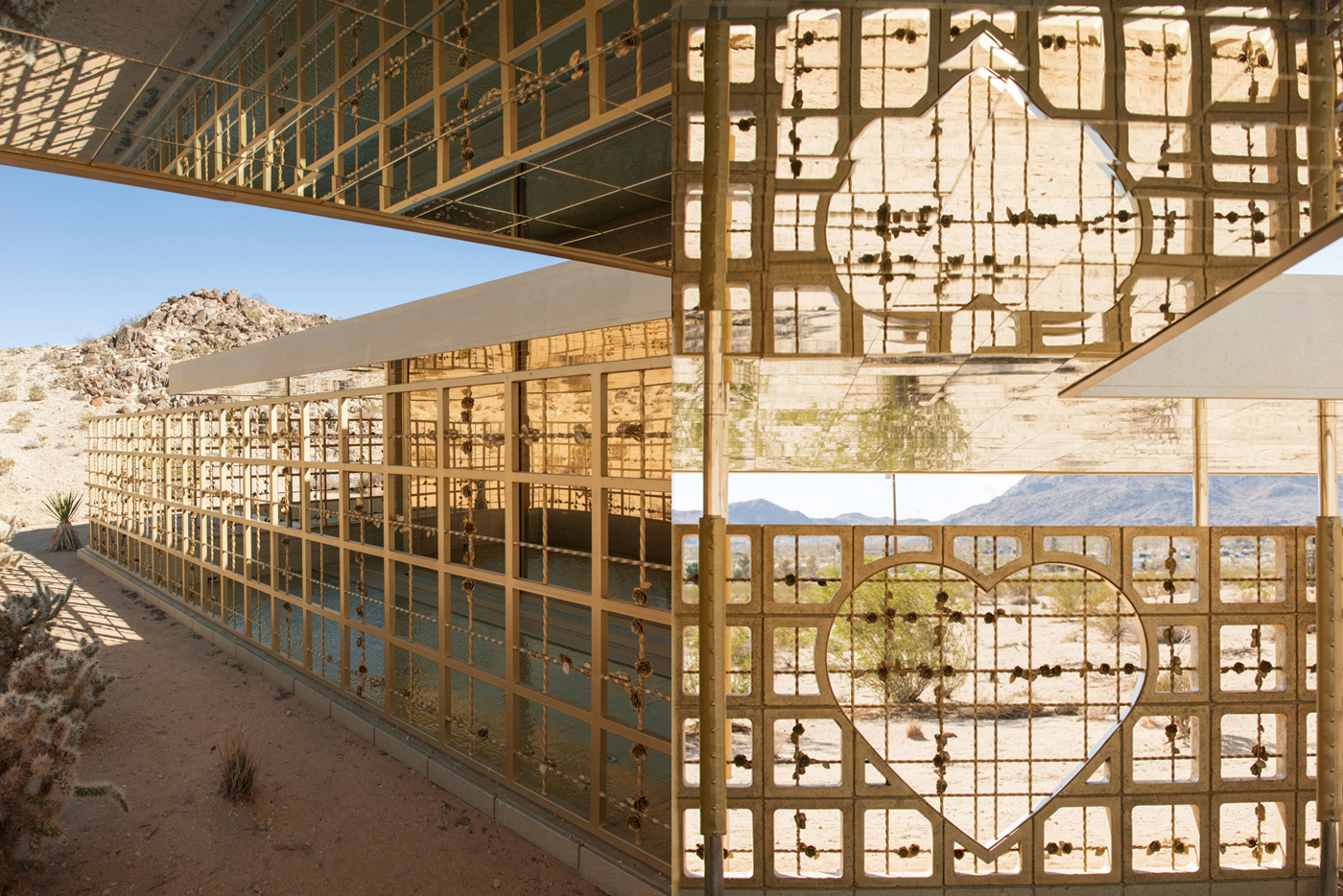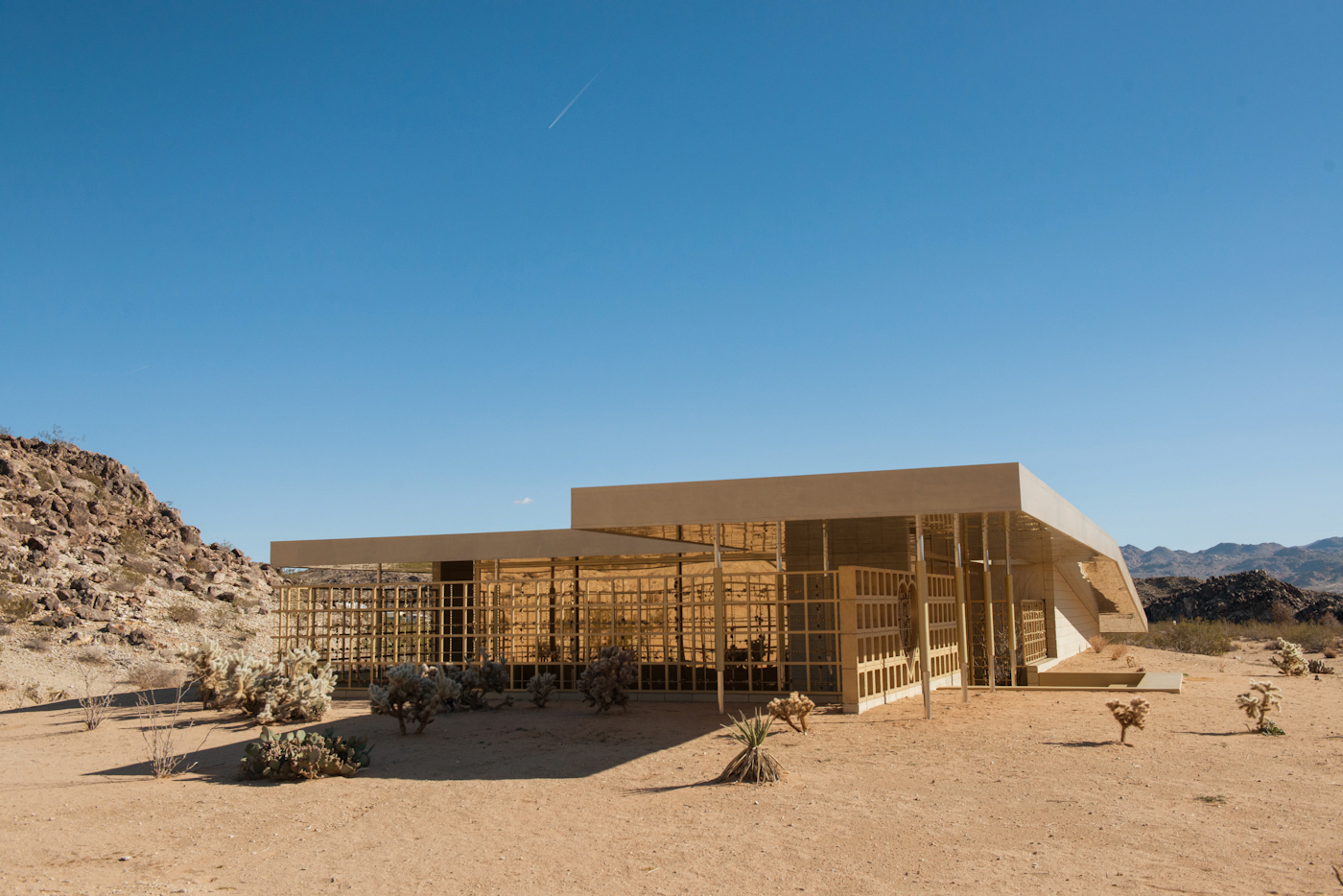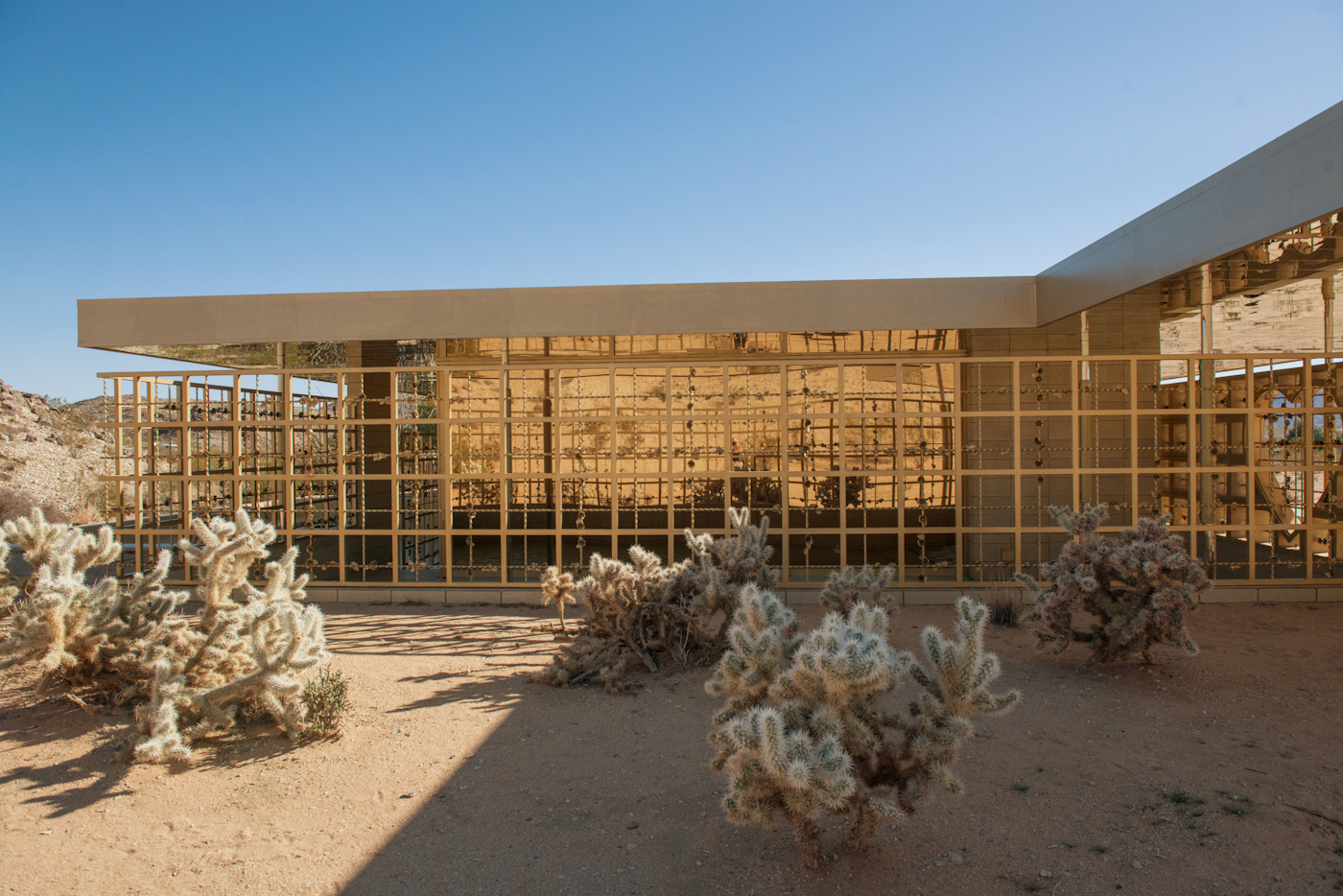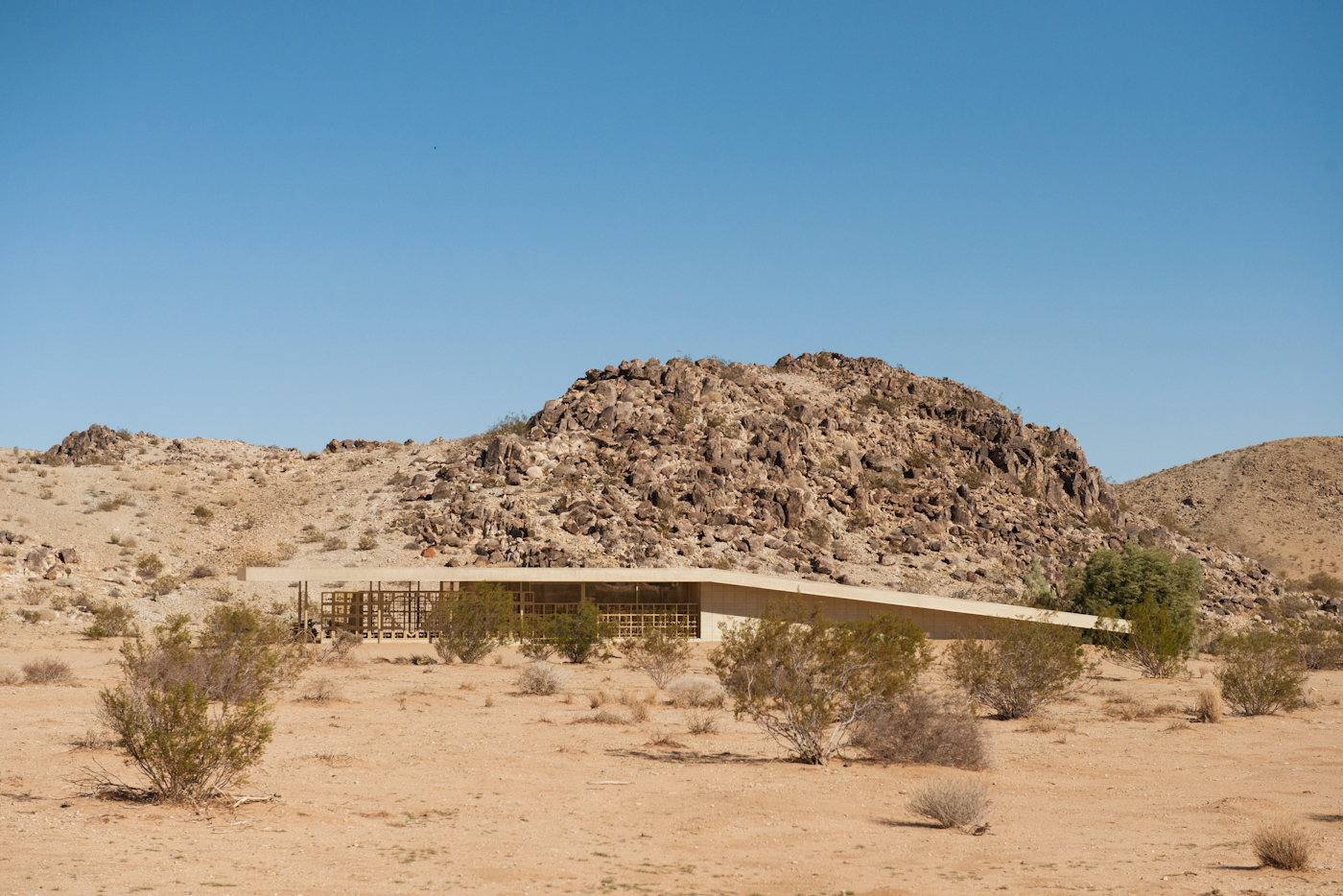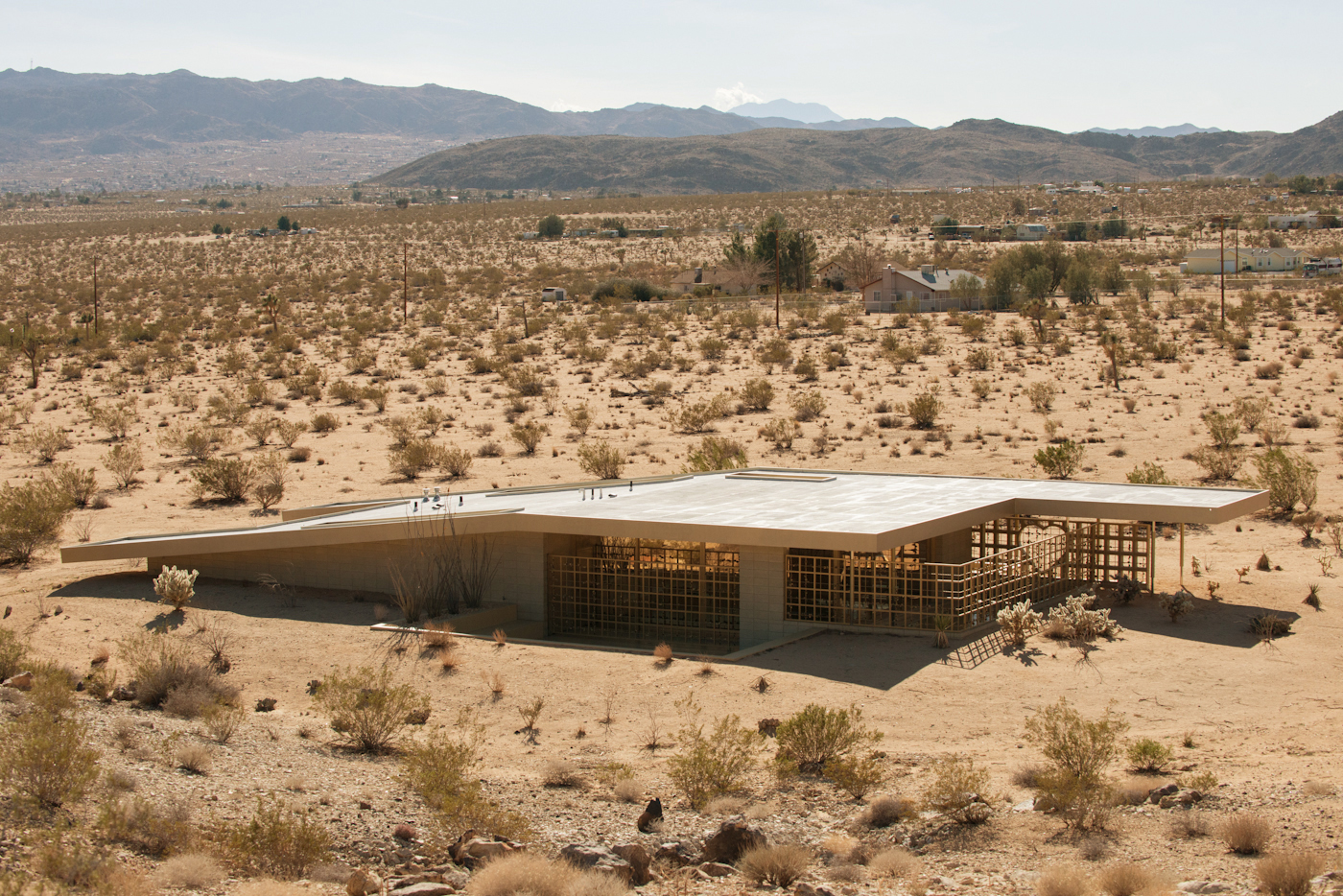 NOTEWORTHY
Enjoy the pool during the day and the fire pit and bbq at night! Desert luxury at its finest!
LOCATION
Joshua Tree is a small desert town about 2 hours inland from Los Angeles. Acido Dorado is a short 5 minute drive from the town itself.
RATES
Rates start at $440 US for the entire house. Sleeps 4 people.
NEED TO KNOW
2 bedrooms + 2 bathrooms
IN THE NEIGHBORHOOD...
The entrance to the Joshua Tree National Park is only a 10 minute drive. Pack a lunch and explore this spectacular park!
When you aren't in the mood to cook, there are some great dining options in Joshua Tree. Crossroads Cafe has a bit of everything, all quite good. Pie For the People has incredible pizza and The Natural Sisters Cafe has carrot cake that is to die for (ok, they also have some great healthy options as well!).
CONTACT \ booking
Contact Pretty Vacant Properties to book \ www.prettyvacantproperties.com