OVERVIEW \ BOUTIQUE ADVENTURE HOTEL WITH ROOMS STARTING AT $40
There is nothing like the Sahara desert and the continually shifting dunes within it. It's vastness demands presence. It is one of the most peaceful places in the world to me. And there is nothing closer to these dunes that Hotel Yasmina, which literally sits right on the edge. The rooms are basic, but clean. The solar heated pool was refreshing, and the food was incredible and the service even moreso.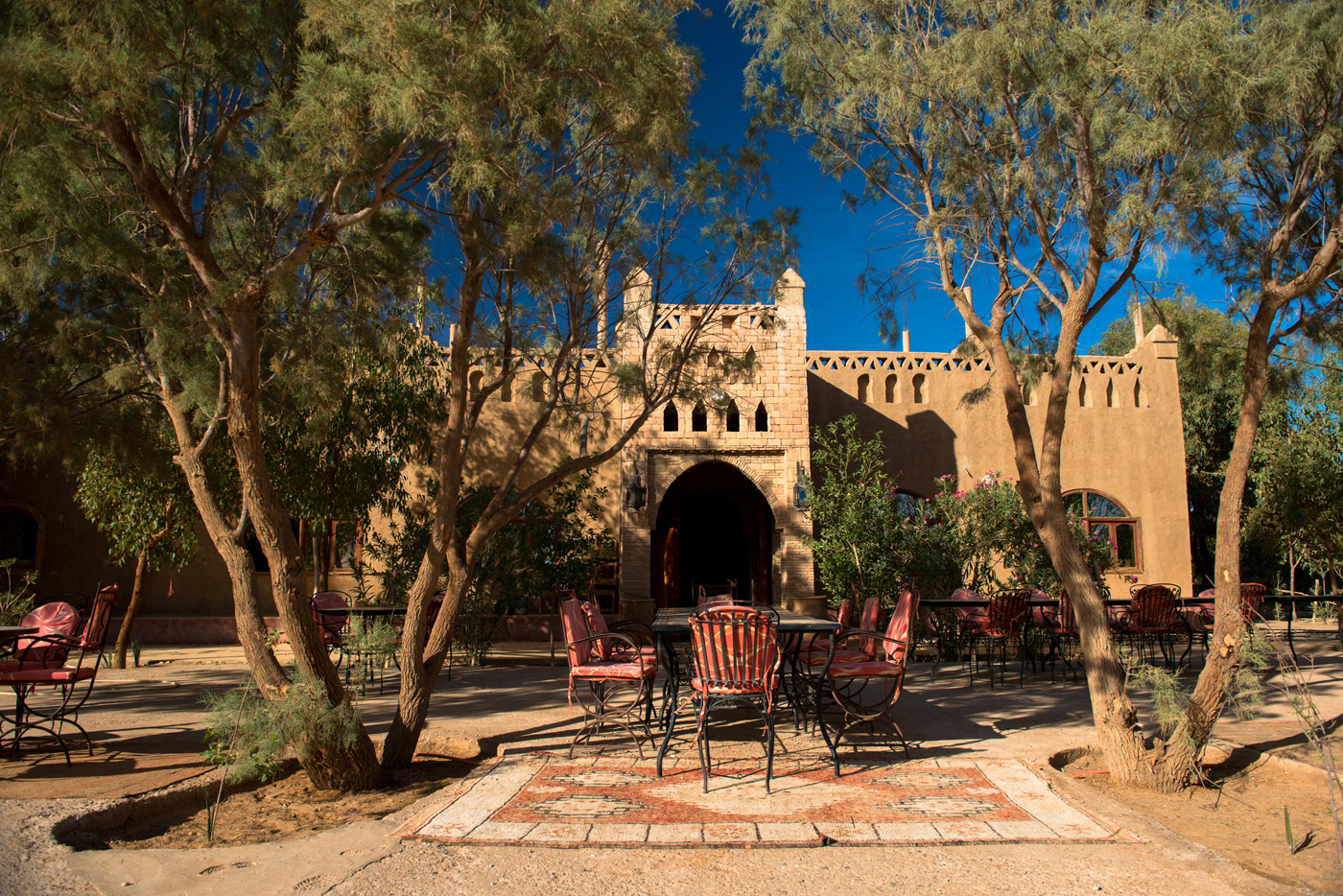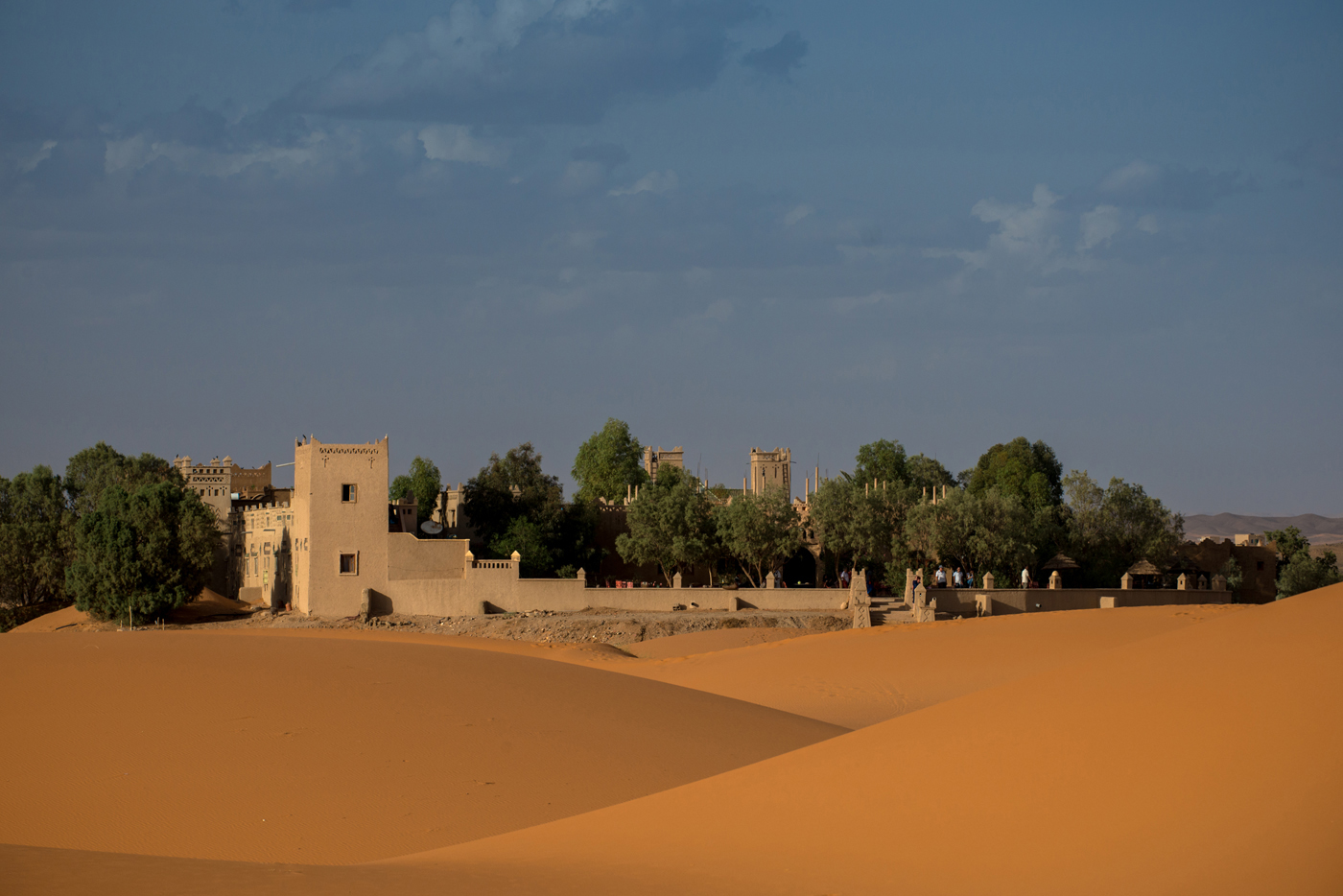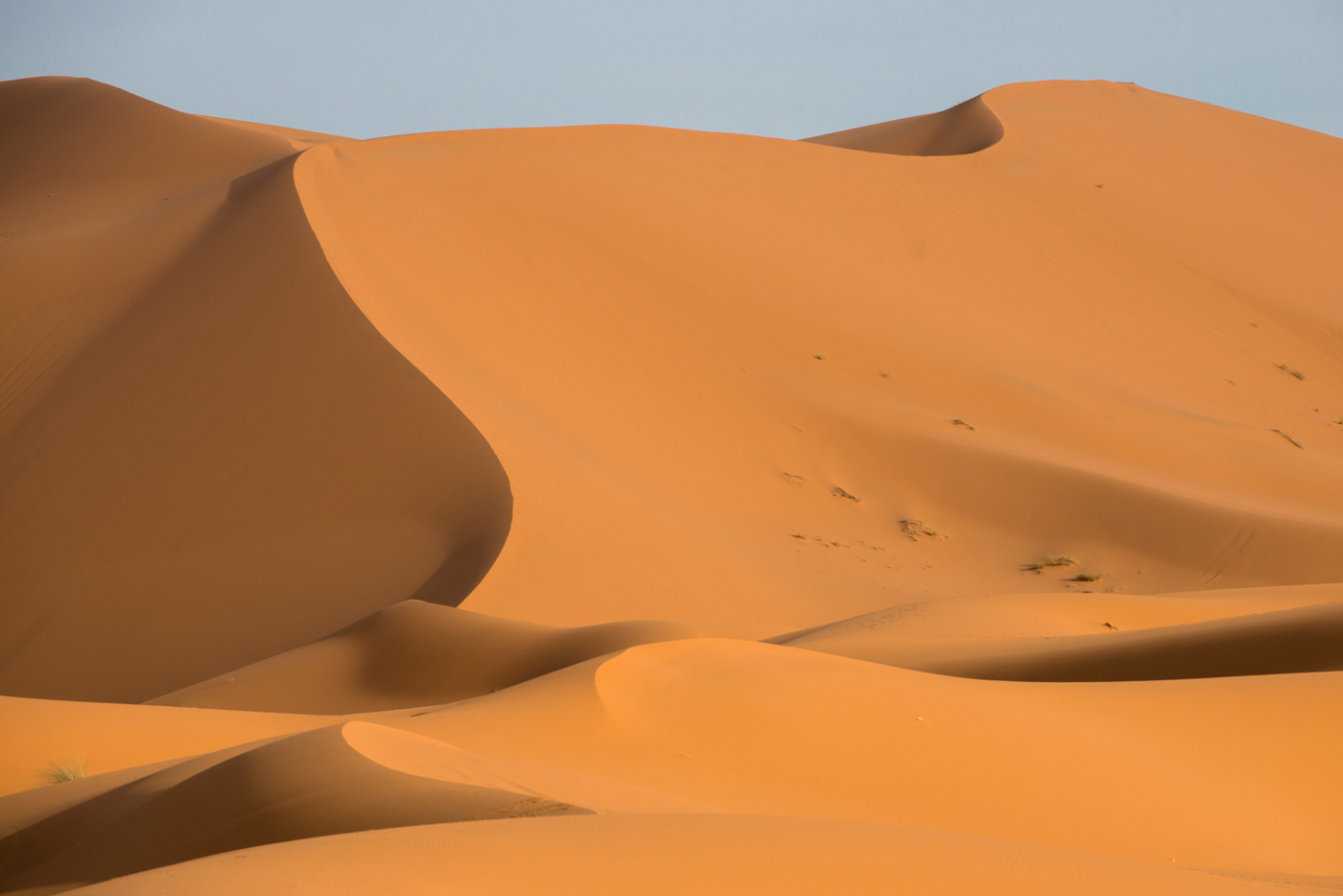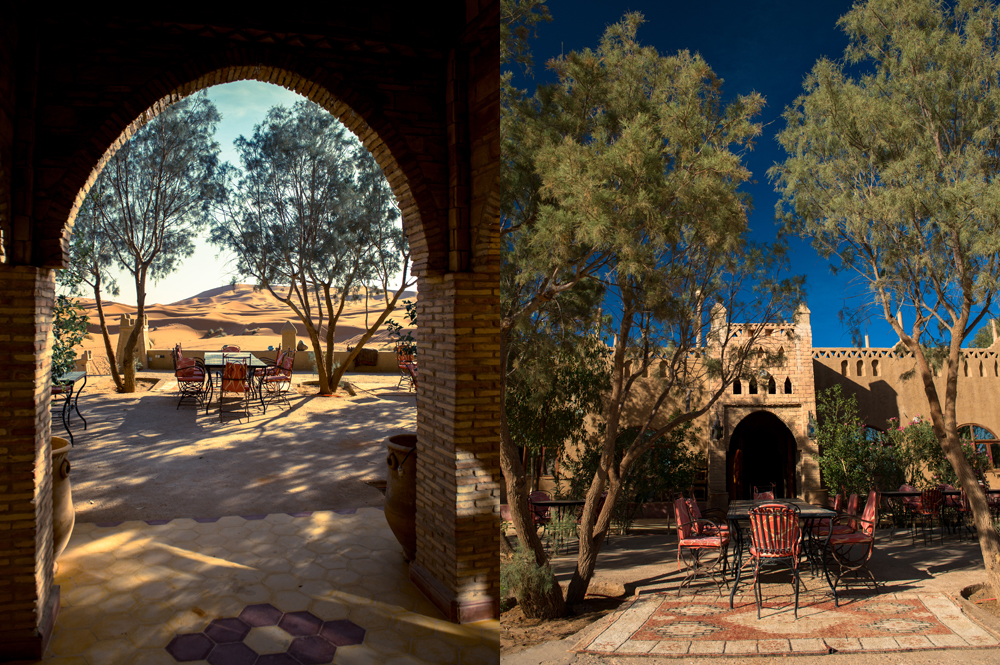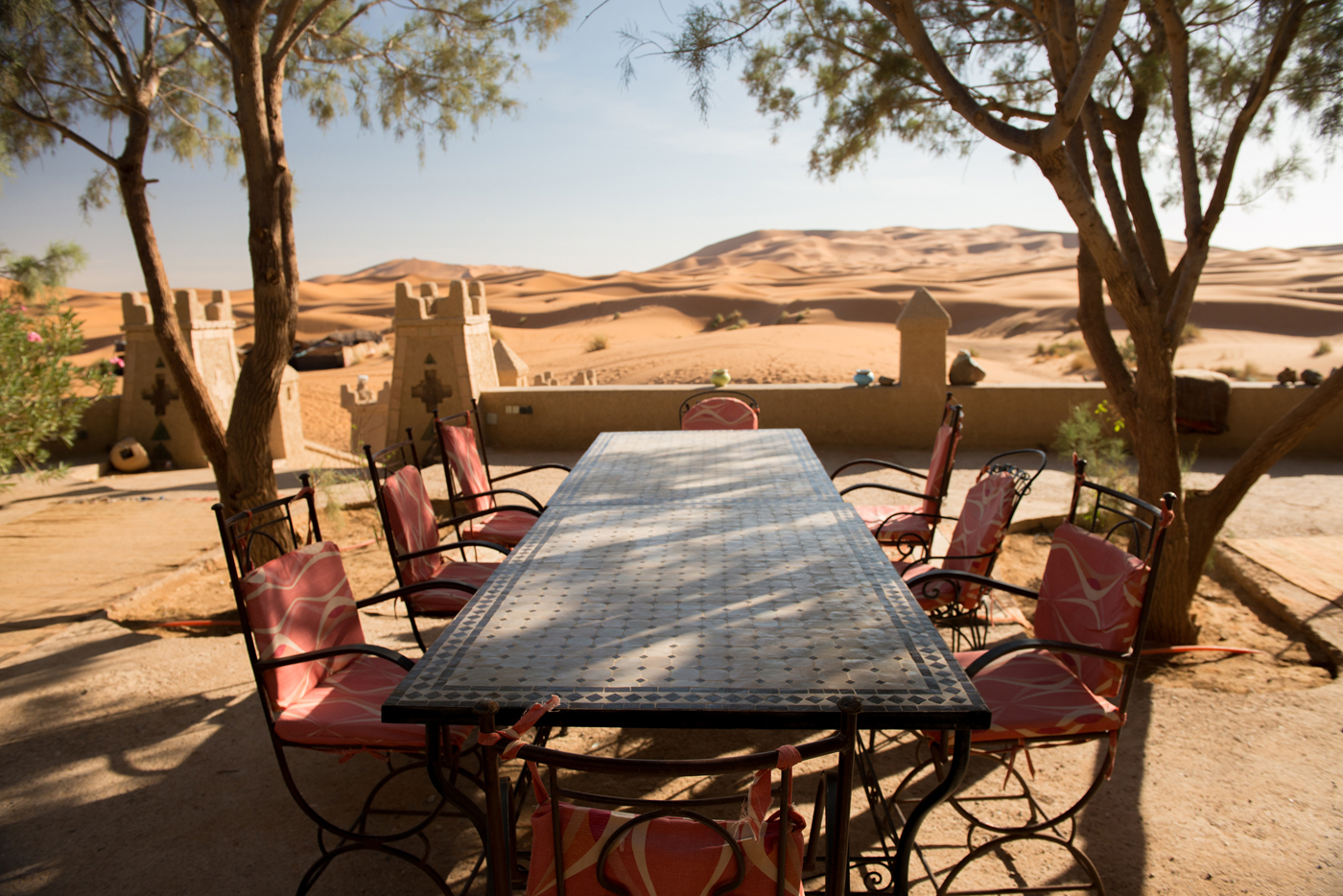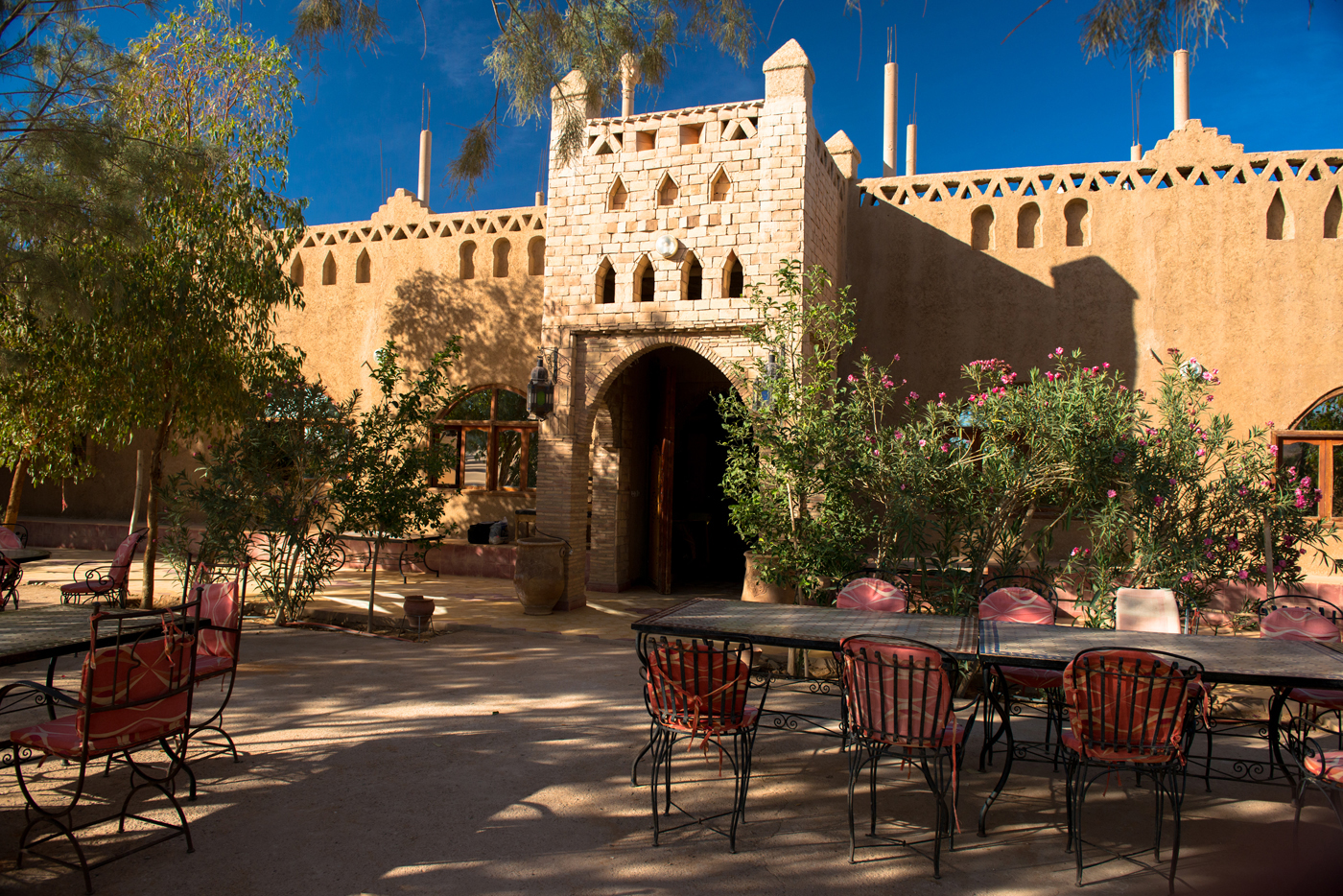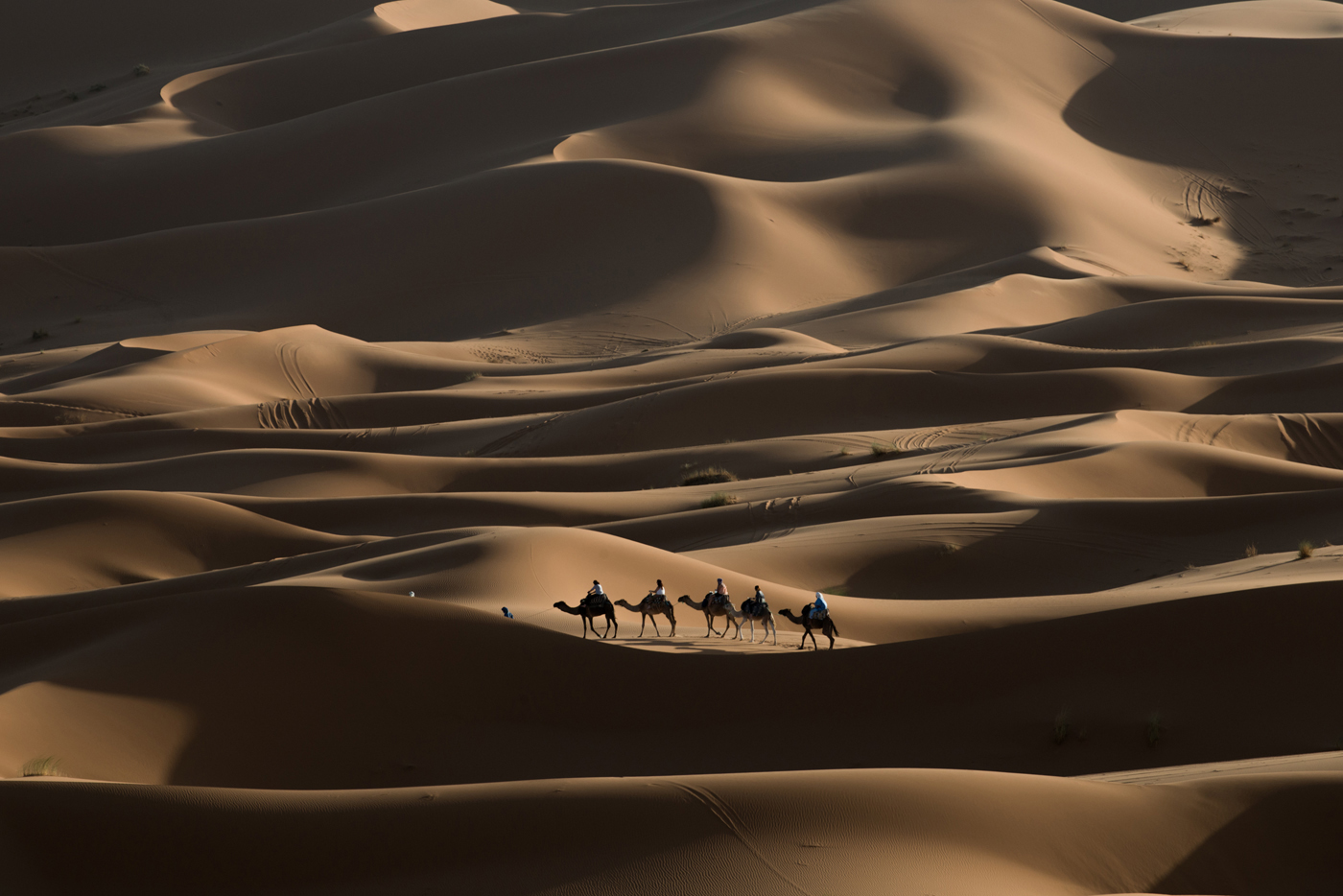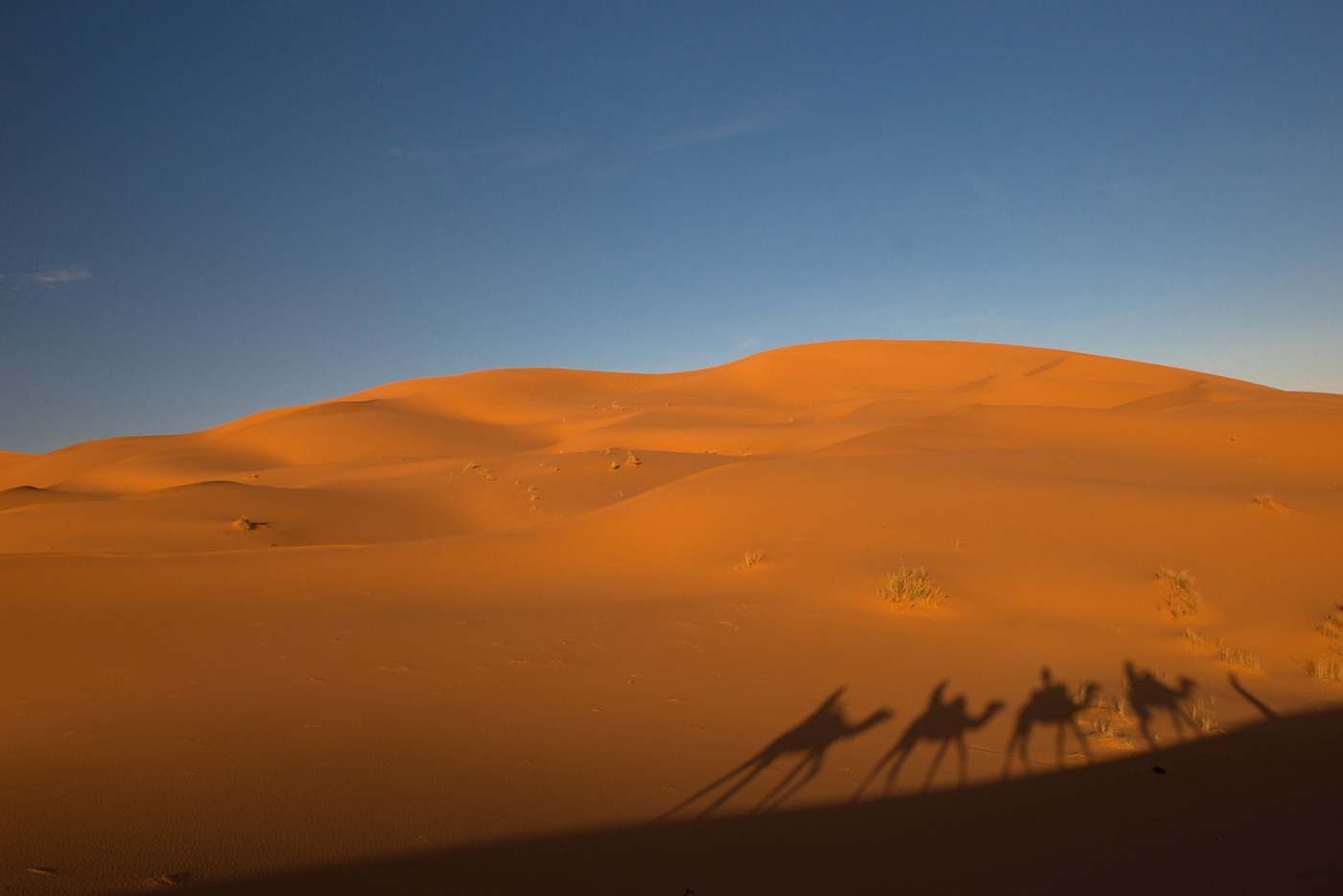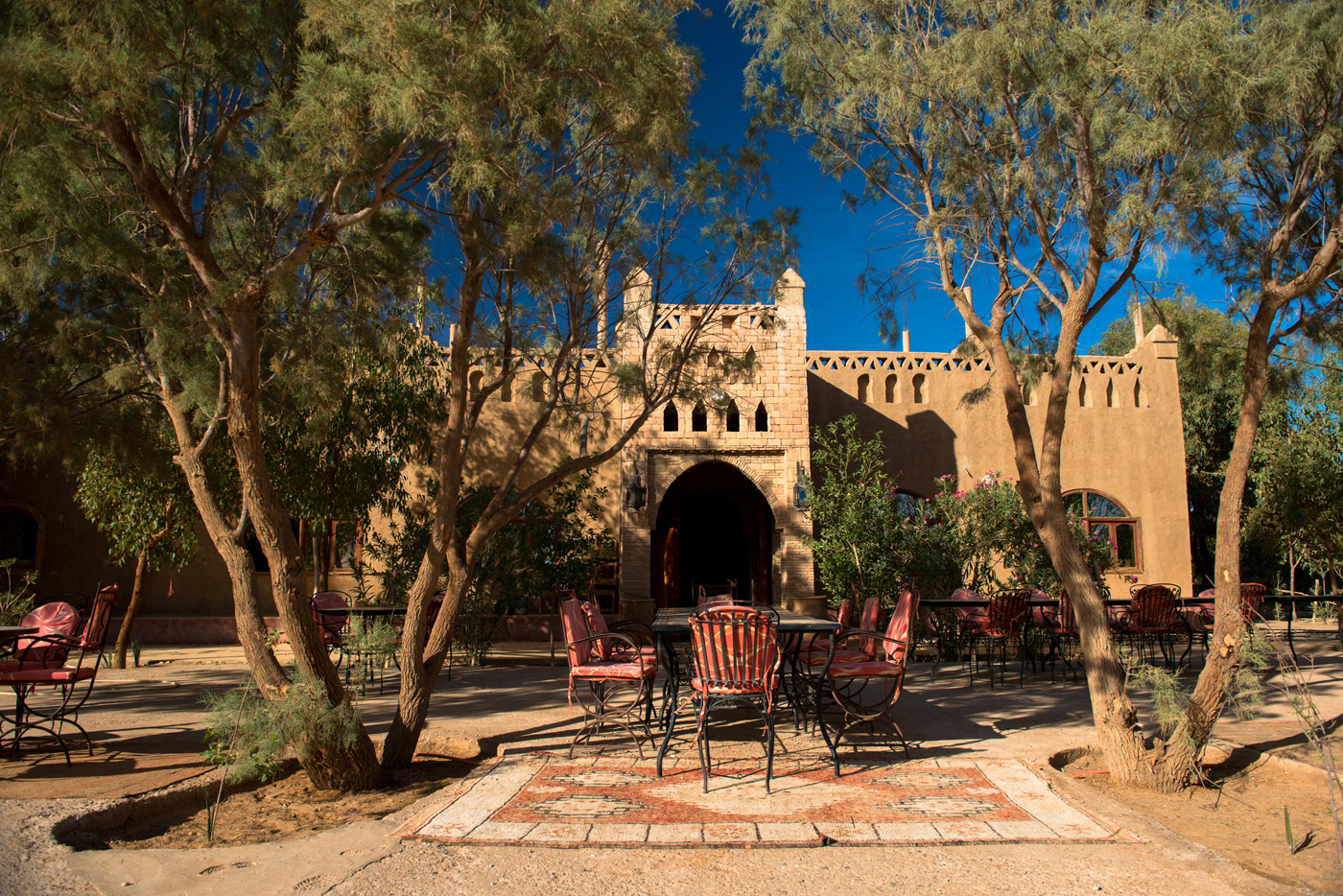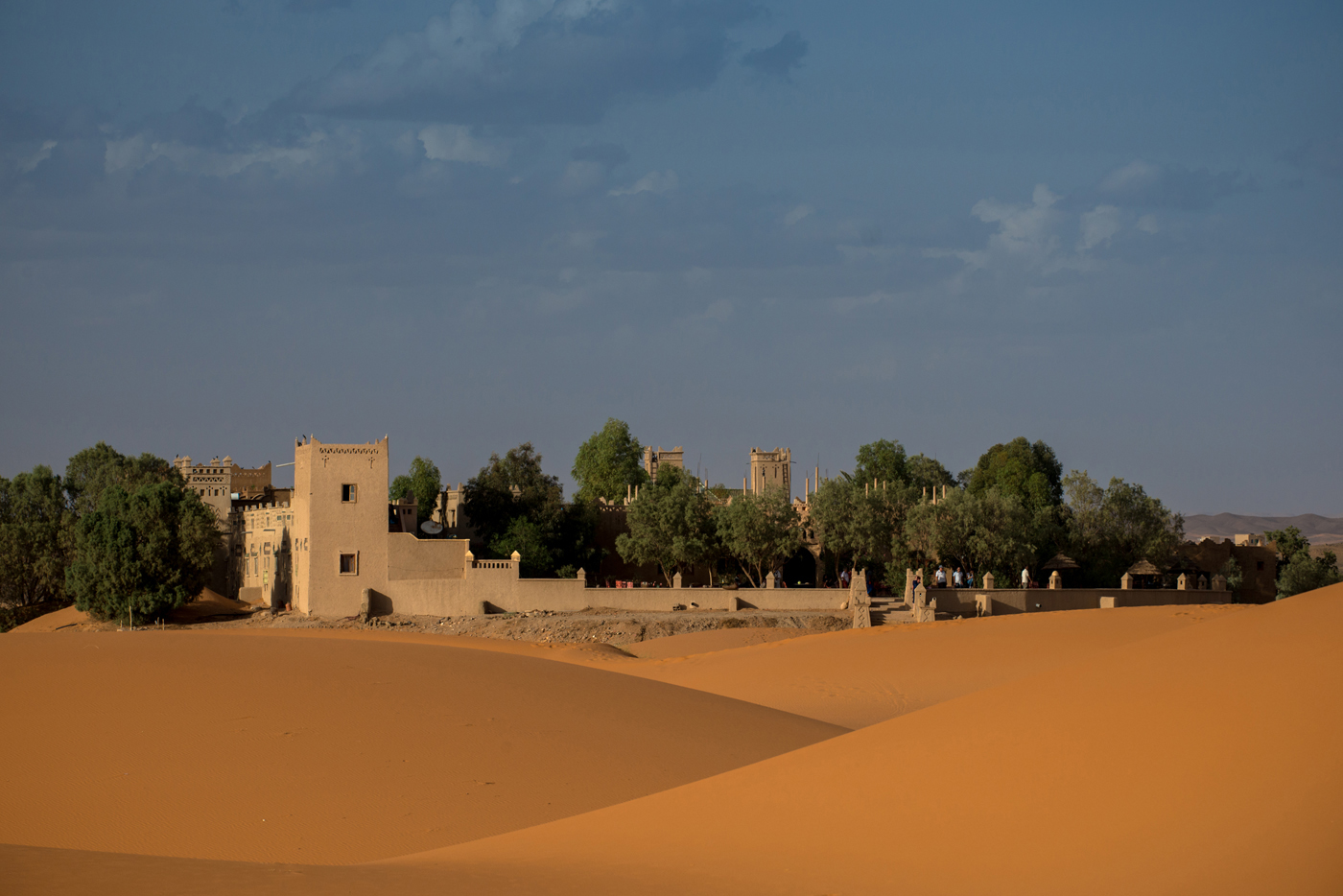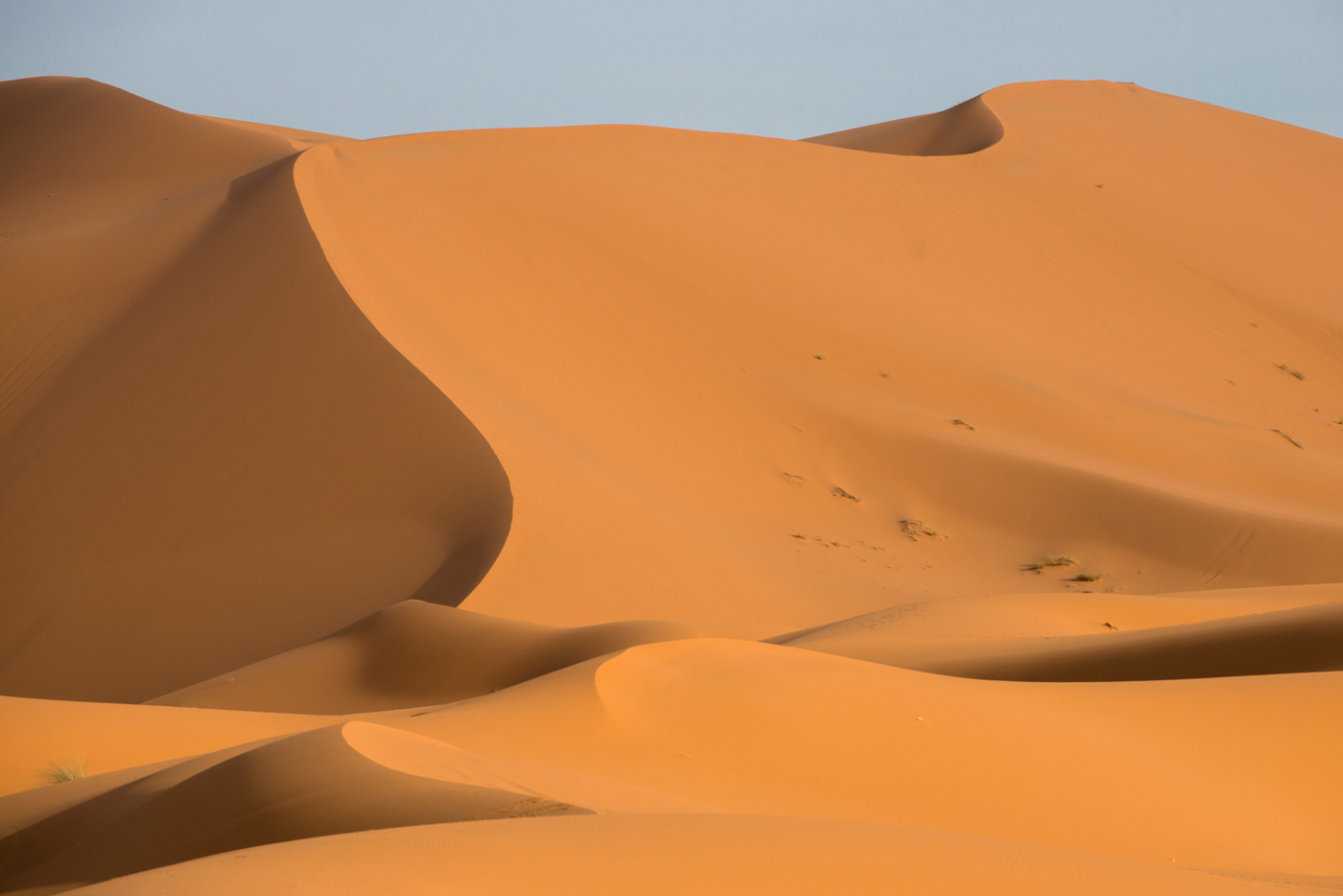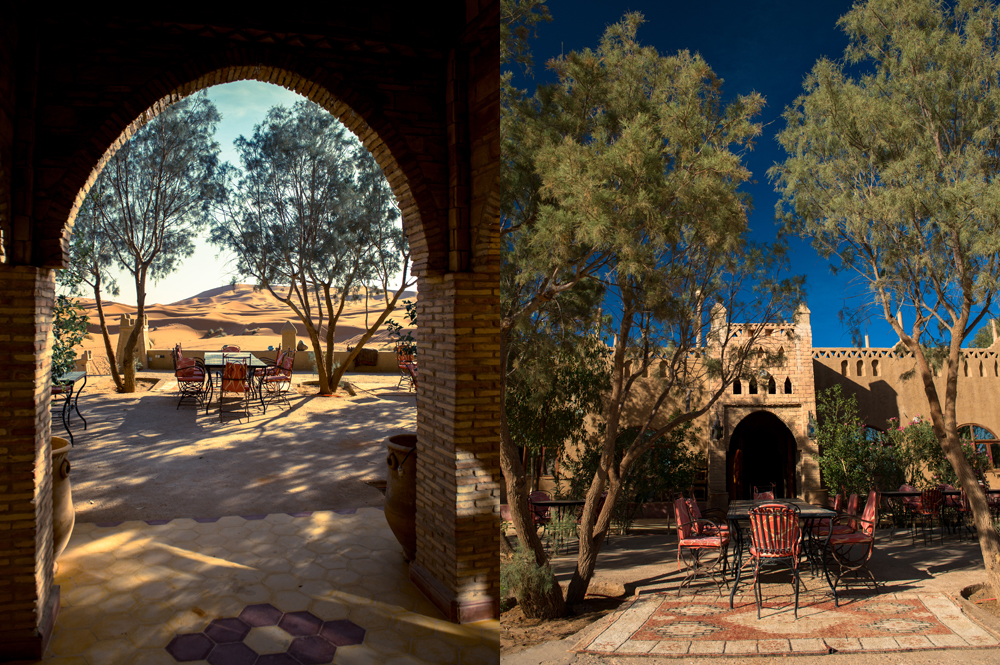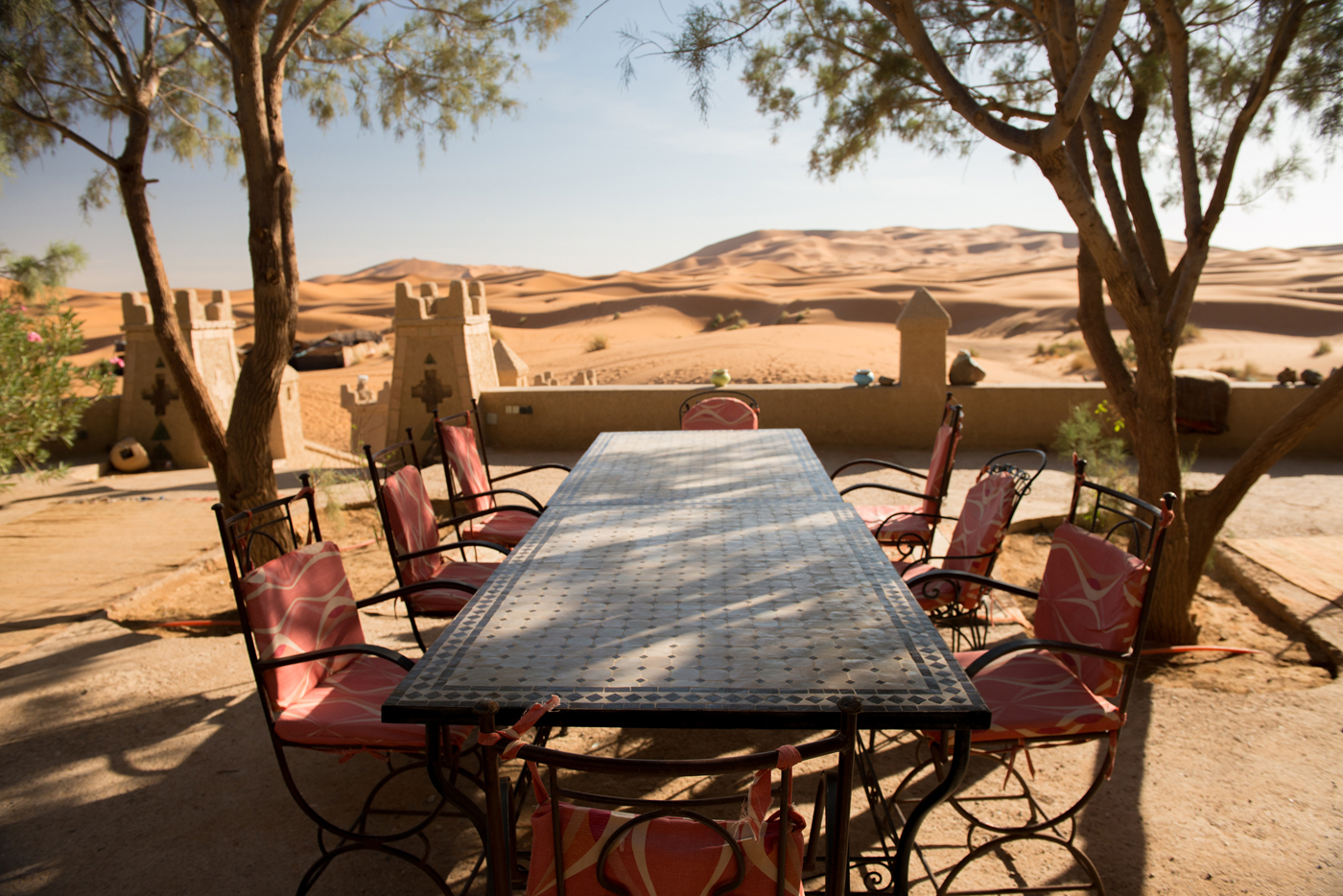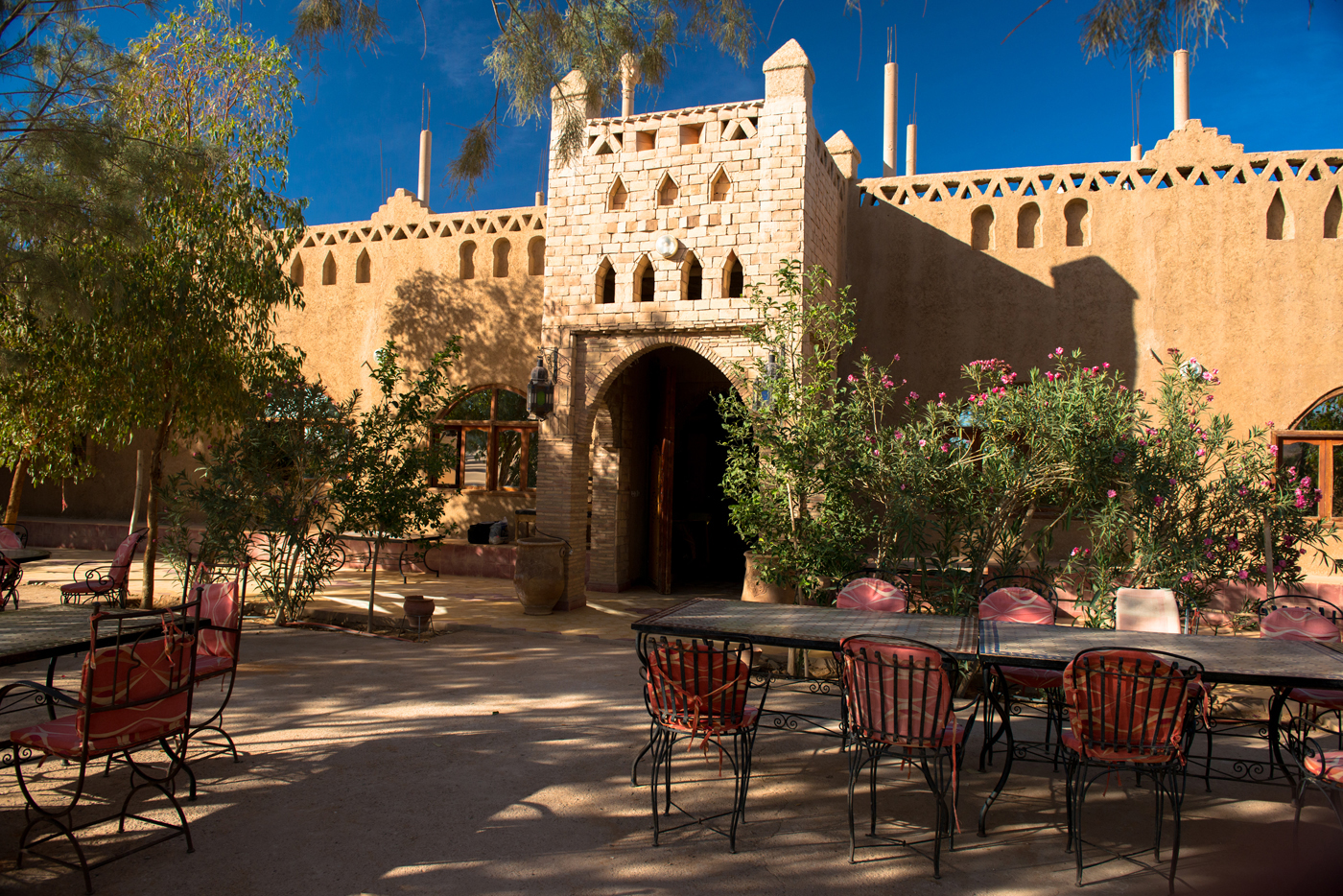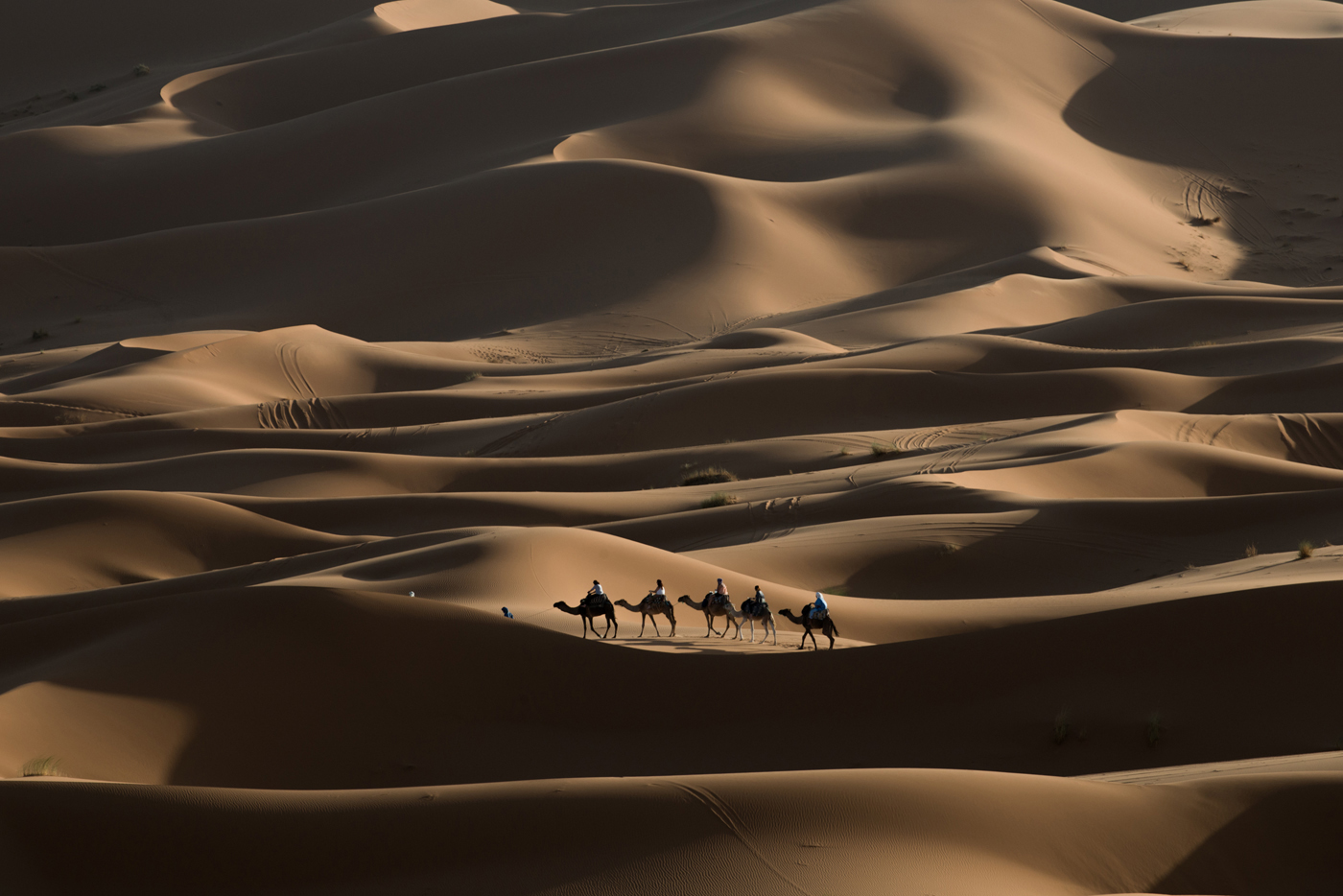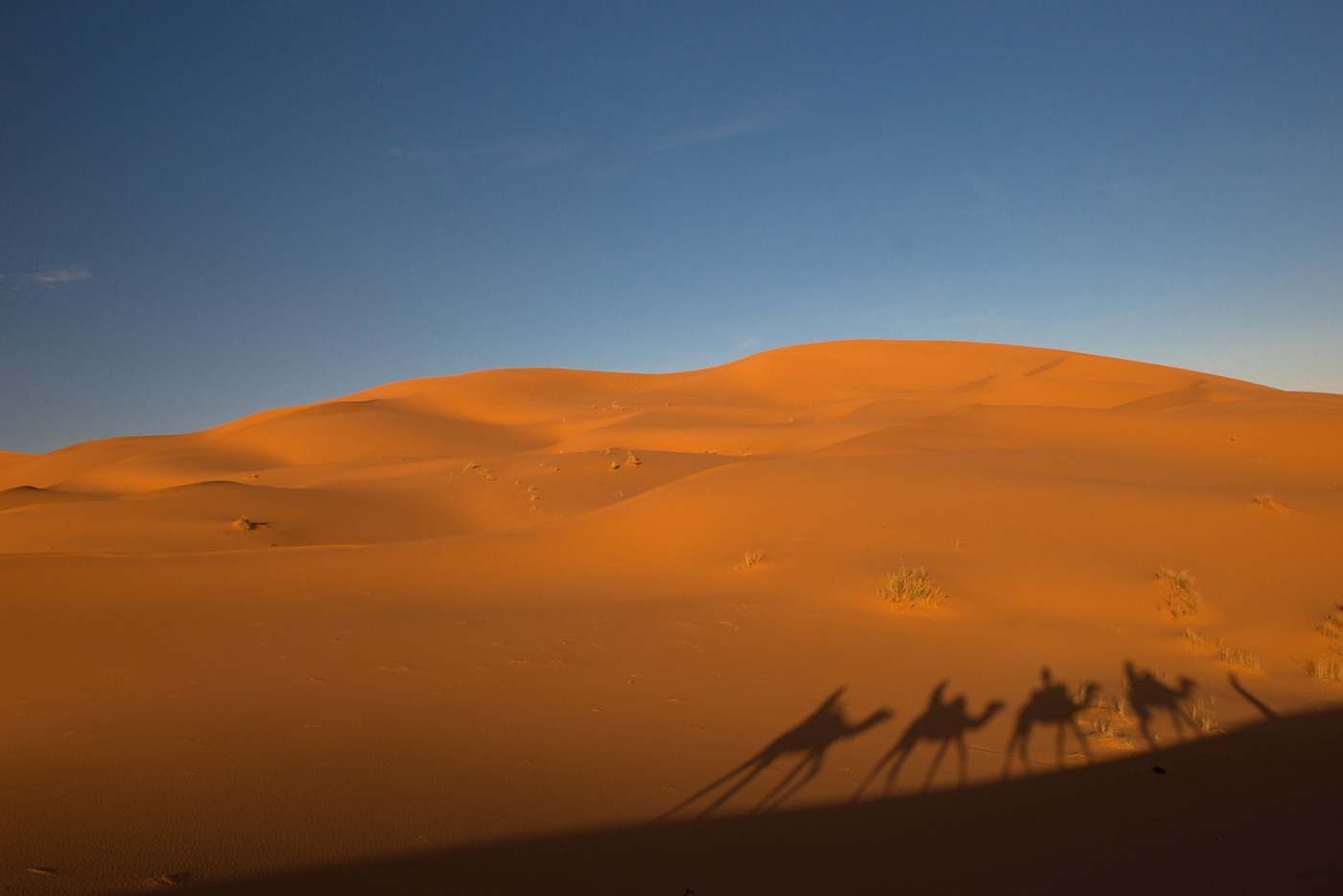 NOTEWORTHY
The highlight of our stay was a camel trek into the dunes. They offer many options, but we just did one night. Long enough to hike a dune to see the sunset, then retire in the Berber camp for one the best tagines of our entire stay in Morocco. They also light a fire and sing traditional songs. The beds are separated by carpet walls, insulating against the cool night. Bathrooms are set up with working toilets and running water in the sink. It's amazing what they provide in the middle of the desert. We woke at sunrise to hike another dune and watch the light bathe the endless dunes around us. After breakfast we made our way back to the hotel. One of the top 10 experiences of my life. I know, that's a big claim.
LOCATION
The hotel is set off the main road about 15km. Make sure you arrive during the day because the dirt road can be hard to follow, although it is fine to drive with a 2 wheel drive (if not a little bumpy).
RATES
Rooms start at $40 USD. Includes breakfast.
IN THE NEIGHBORHOOD...
There's not much else to see but the dunes. But that's why you're here! Go explore!
CONTACT \ booking
Visit their website for more info and booking www.hotelyasminamerzouga.com