OVERVIEW \ 6 BDRM riad with rooms starting at $85
Tucked away behind a nondescript door at the end of a labyrinth of narrow alleyways, is a beautiful haven called Riad Medina. We were lucky enough to have it all to ourselves, and we basked in the luxurious space filled with colorful tapestries and intricate tiling. Not only that, but our private chef treated us to incredible lunches and dinners when we didn't want to venture out (side note, the breakfasts each morning were also amazing). It truly was a sanctuary amidst the chaos of the old medina... we didn't want to leave.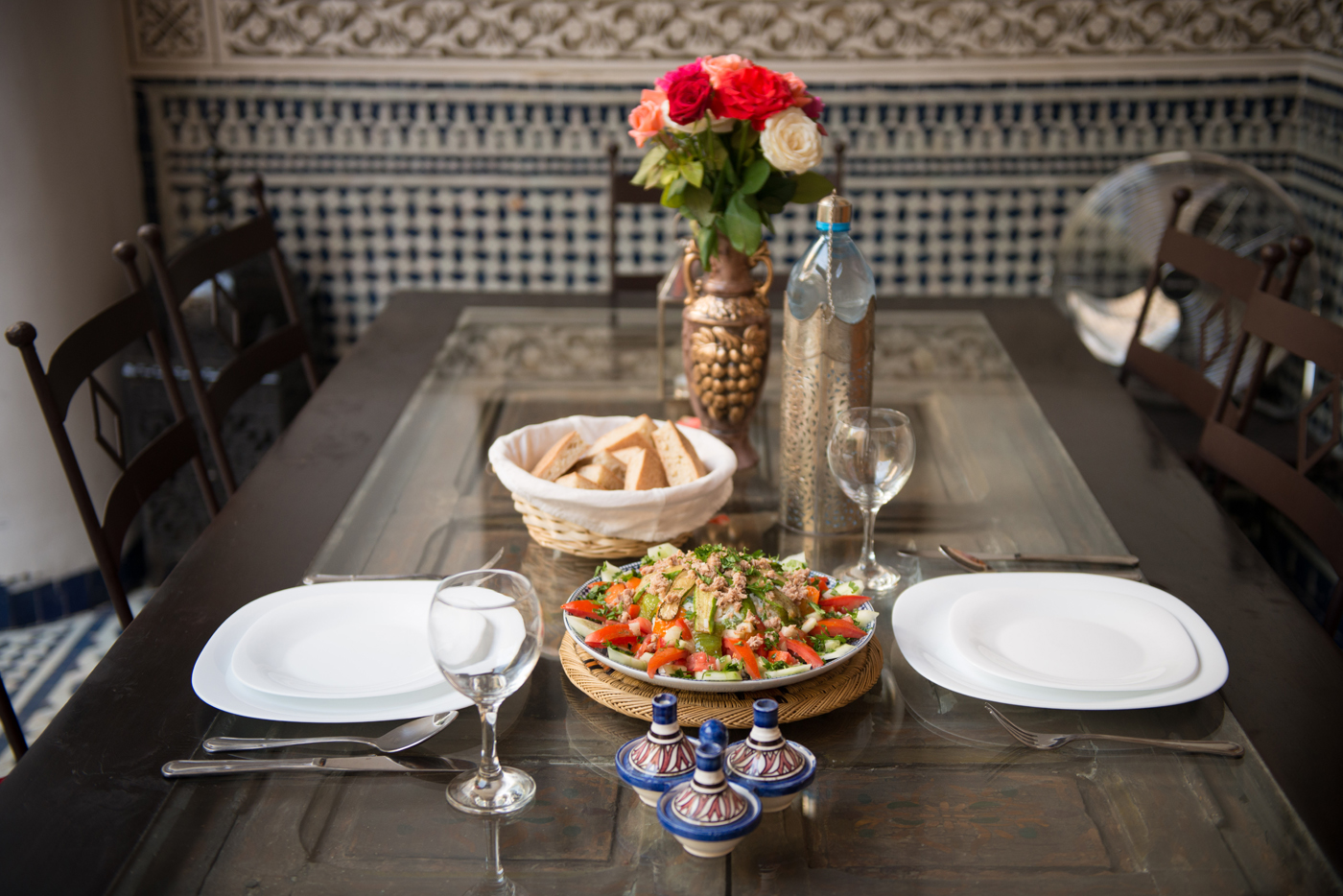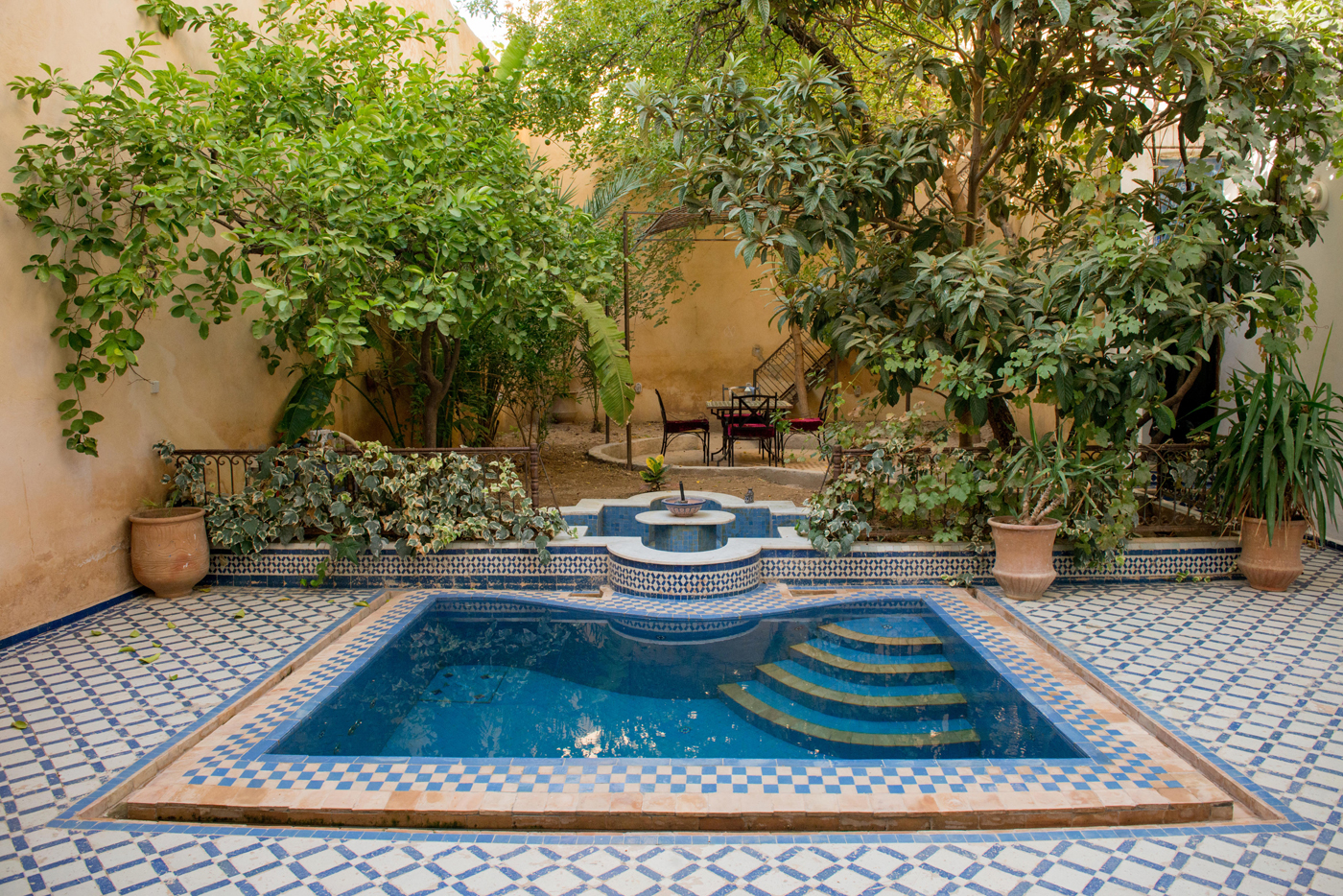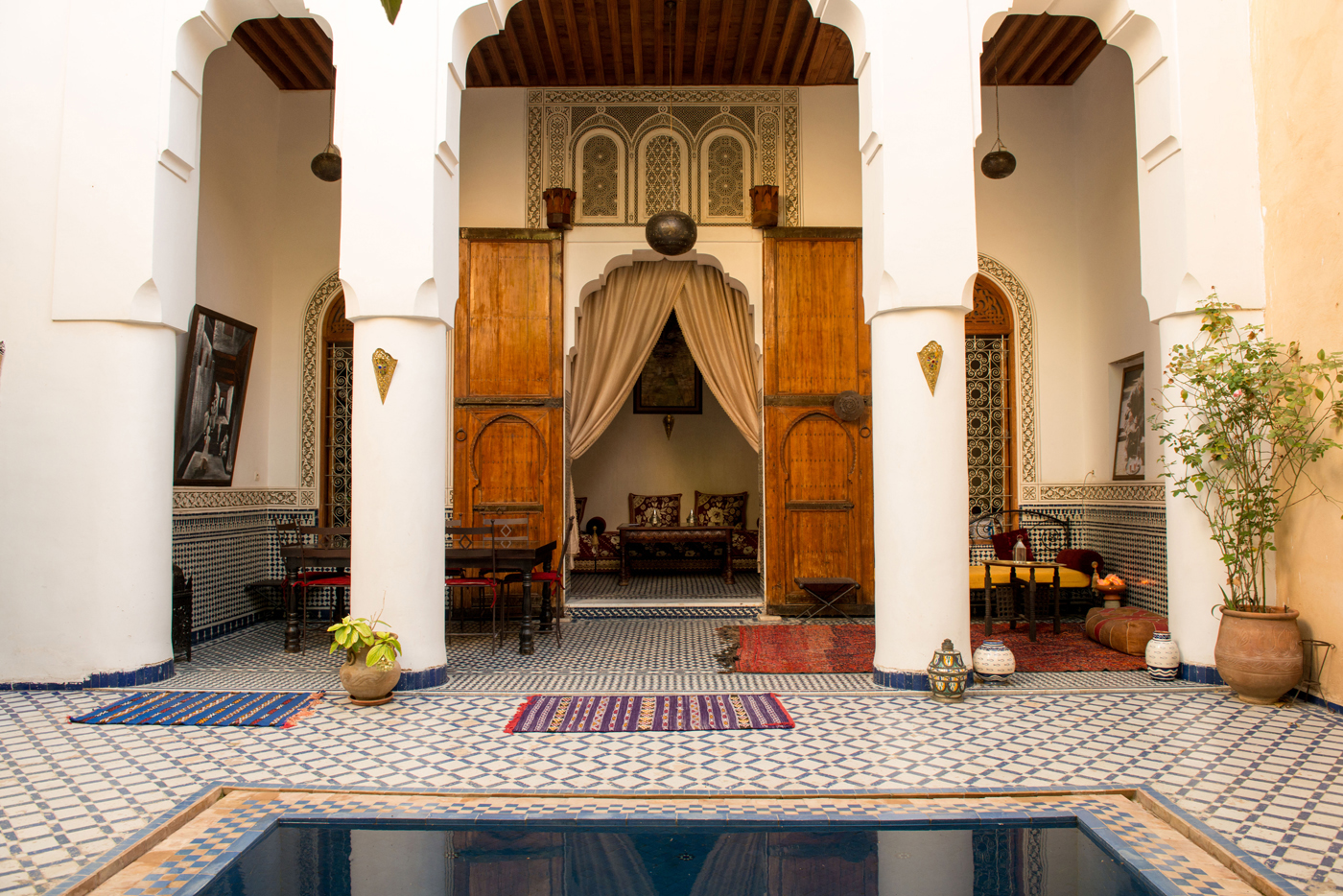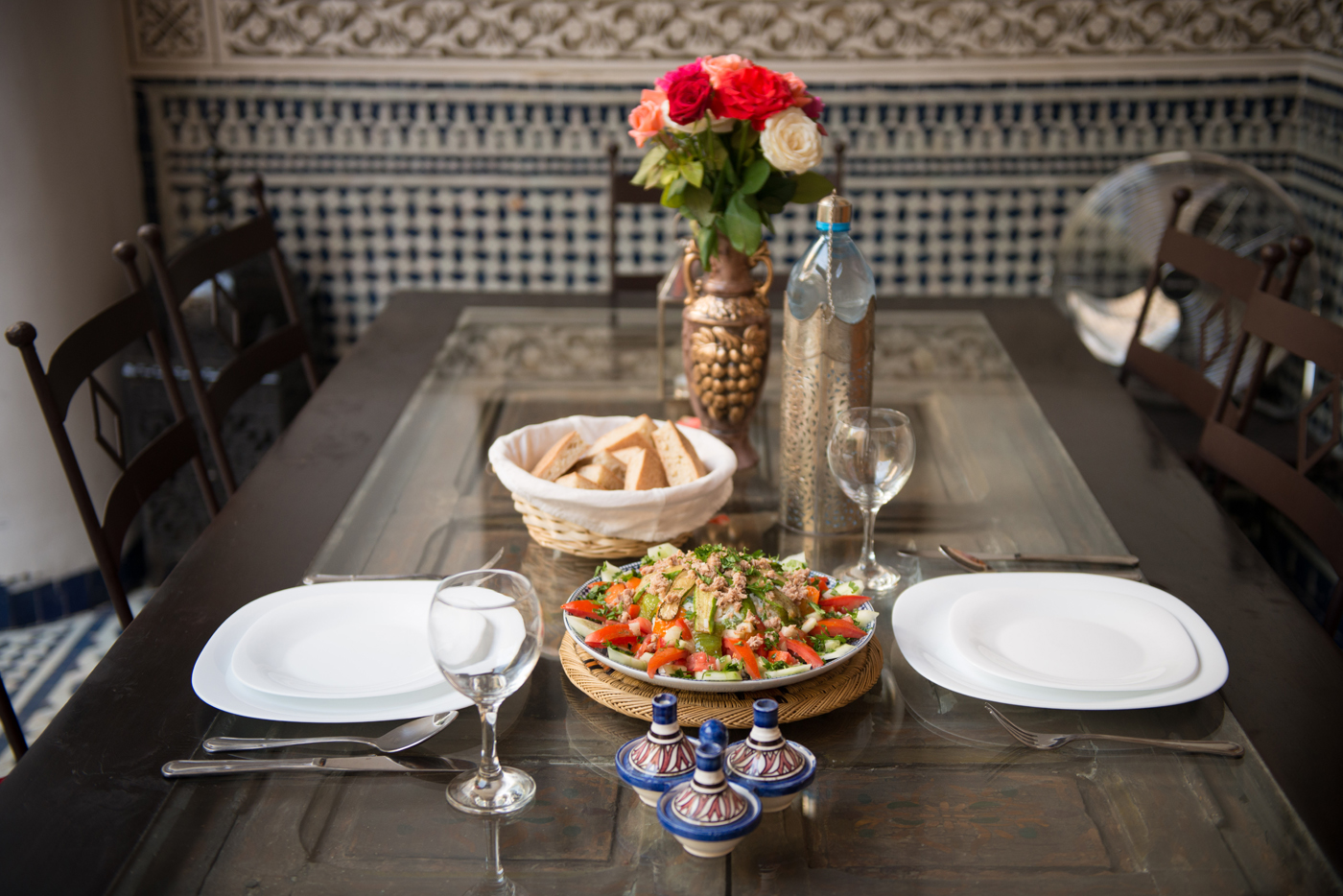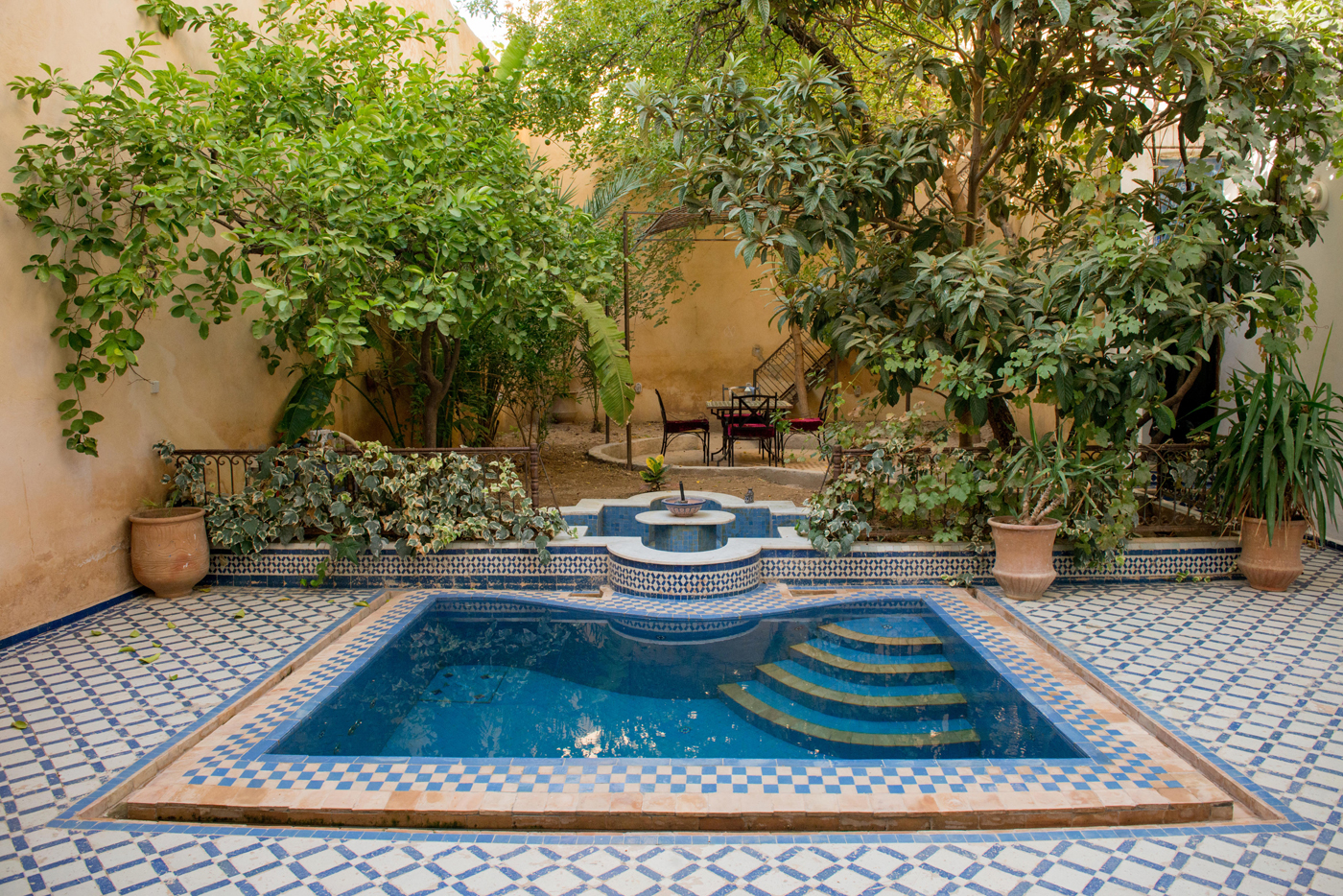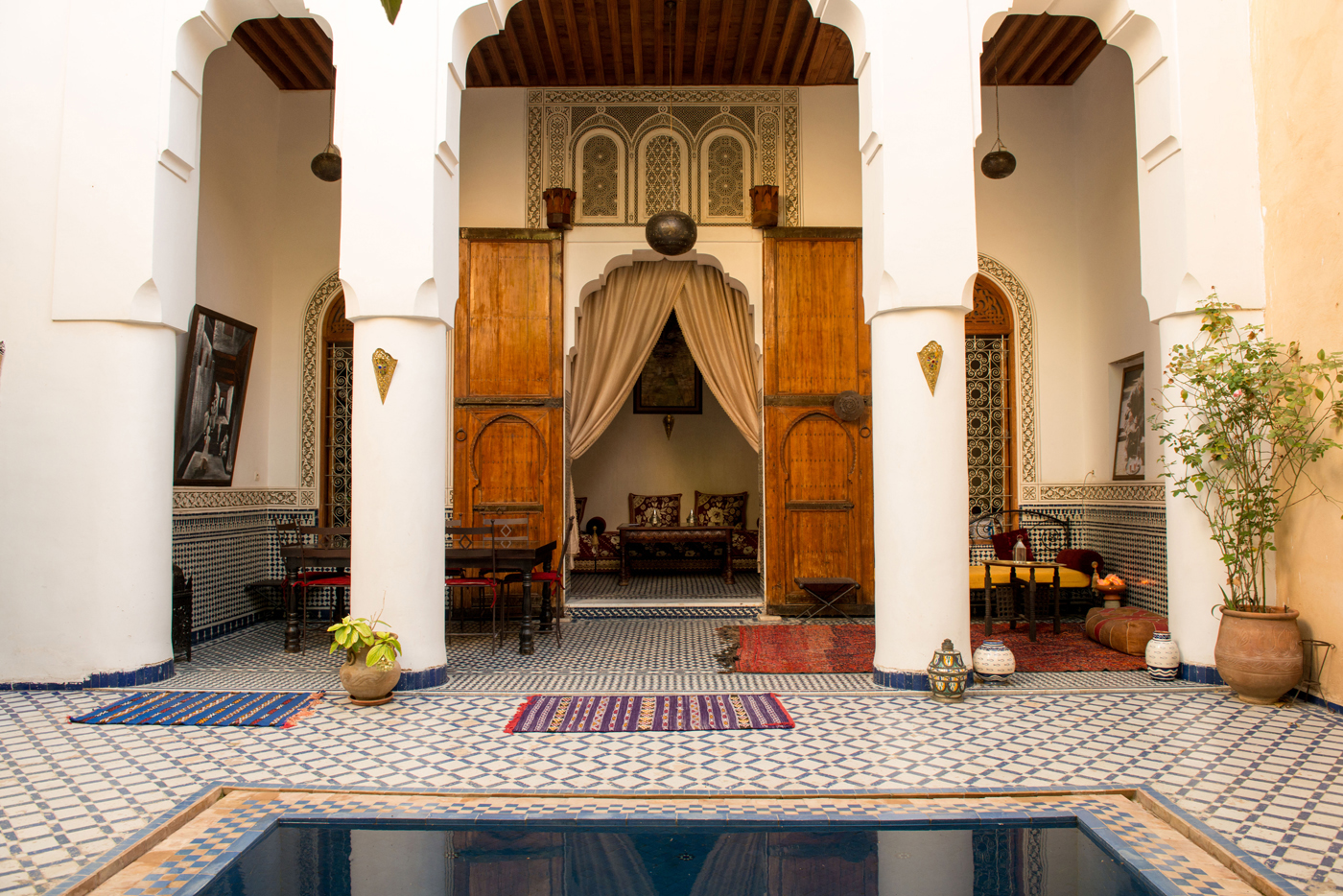 NOTEWORTHY
The chef will create just about anything you would like to eat... Moroccan cuisine, of course! All our meals were incredibly tasty... and you can't really beat a private chef in a beautiful courtyard.
Although we always felt safe, be prepared to walk down some dark alleys if you venture out in the evening (bring your map!)
LOCATION
Located near the bottom of the heart of the market, Riad Fez Medina has a convenient access point so it is an easy walk. The riad caretakers will meet you at the parking lot to take your bags and guide you in.
RATES
Rooms start at $85 USD, Entire House at $375 USD (sleeps 10).
NEED TO KNOW
The medina in Fez is also believed to be the largest contiguous car-free area in the world. That being said, nothing can really prepare you for the labyrinth of narrow alleys and markets, the restaurants, workshops and mosques that fill the maze of passages. Always carry a map so that you can find your way home!
Remember you are in an Islamic country and should be respectful in your attire in public areas.
IN THE NEIGHBORHOOD...
The riad is well-placed in the medina so that within a 5 minute walk you are in the heart of the shopping areas. Read up before hand or get a guide for a few hours to get a good sense of what it has to offer. My recommendation - authentic Moroccan slippers!
There is also a tannery nearby which can be an interesting visit. It is also an assault on the senses and they are quite aggressive with the sales tactics.
CONTACT \ booking
Check out the website for more information www.riadmedinafez.com